Are you looking for the best soundboard apps to take along in 2022? Well, we have sorted that one for you. Many people want their favorite artist's songs and iconic catchphrases in easy access, while others may need a specific sound bite for a wide variety of reasons. The right sound bite can take the content from ordinary to extraordinary. So, let's get started with the best soundboard apps for 2022 – for android as well as for IOS.
Part 1: What is soundboard?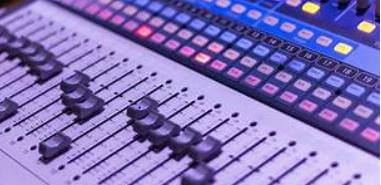 Soundboards can be physical as well as virtual. Soundboards are perfect as they can hold in sounds and beats that you can use anytime. Physical soundboards come up with some limitations. They cost a good amount, and a limited number of sounds can be kept on them. On the other hand, virtual soundboards can come in handy while having a huge space for storing as many sound bites as you want.
A huge space isn't the only benefit that comes with virtual soundboards. You can use hotkeys to different or your most-used sounds. It allows you to access and use the sound without bothering with launching the interfaces every time. Besides virtual soundboards, the configuration and usage come easy and aren't complicated. Additionally, you can easily use these soundboards software as they support the sound formats like MP3, WAV, OGG, and others.
So, you can easily add background sound to your music video or your newly created meme to take it to the next level. Many soundboard apps can give you two separate sound streams while adding new clips or changing the sound format from MP2 and WAV audio formats.
Using these free soundboard apps, you can play with sound effects and create the required impact, drama, or mystery. They're fun, and there's no denying it.
Part 2: 8 Best Soundboard Apps|There Must Be the One for You!
Soundboard Apps for IOS And Android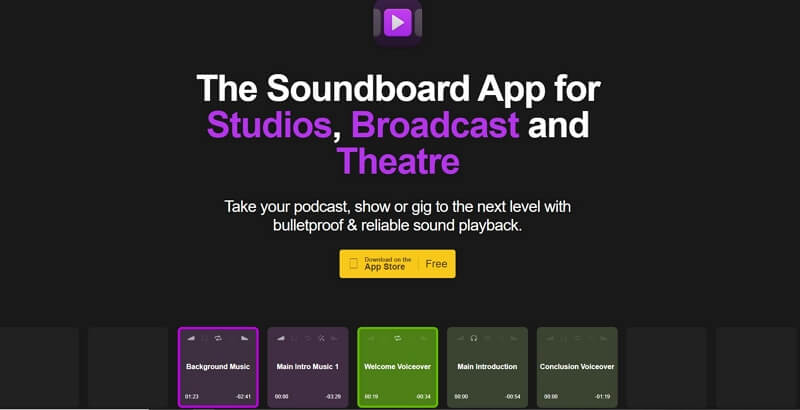 While working great for android, many apps don't do the same for IOS. Hence, we present the soundboard studio – a versatile, fast, and effective app to use on IOS. You can give your audios, videos, and podcasts a professional and crisp sound by using Soundboard Studio. It comes with a 4.7 rating on IOS and has a friendly user interface. Additionally, you can also upgrade to more flexible options with some payments.
The app comes with both a free and a paid version. Users have claimed that both versions are excellent, and this soundboard app, along with its infinite sound effects, can give hardware manufacturers a run for their money. So, whether you want to add a voice-over or add some background music, The Soundboard studio is the app to do it professionally and effectively. All in all, MagicMic would work better.
Pros:

Free version

Voice-over option

Background music
Cons:

Free version is limited,Paid version

Not easy for beginner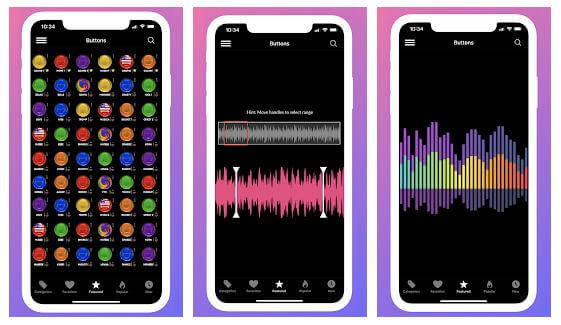 Are you looking for sound effects that can change your meme or content? Instant buttons are just the best soundboard app for you. It is the best app to create and recreate audio memes or jokes with just the right sound punch. The app is smart, easy to configure, and has sounds audio memes for everything. Another factor that makes instant buttons popular is the easy-to-use user interface.
It's a popular soundboard app and garners great reviews from users. So, you can make the best use of this app even with limited add updates from the developer. Take your meme game to unique heights by using fun sound effects or developing your sound buttons.
Pros:

Popular app as soundboard app

Huge sound effects are available
Cons:

Limited updates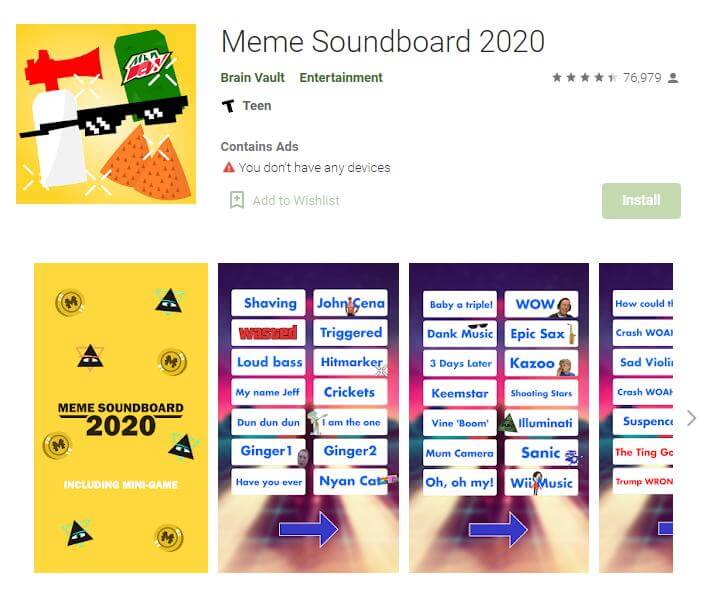 Memes are a vital part of social media content, and we have one thing that can add more charm and hilarity to your meme game – the funniest sound effects by Meme Button. So, you can make the day joyful and filled with a laugh for yourselves and many others.
Enjoy using different meme sound effects in your videos, animated videos, and more. You will never have to search for another famous funny catchphrase or sound from your favorite or anime show. The meme button has it all. You can also enjoy category-based searches and save time. Hence, find the right and age-appropriate humor content for all your needs with the meme buttons.
Pros:

Different sound effects

Good for anime
Cons:

Some soundboard quality isn't good.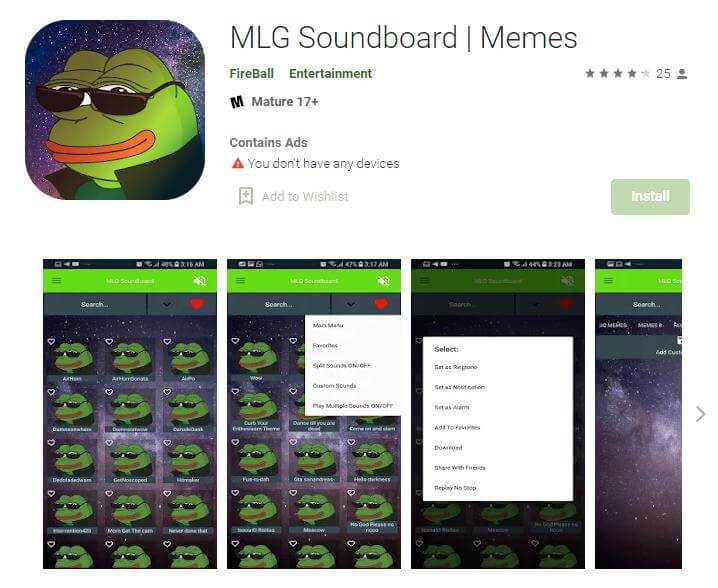 Are you looking for a simple soundboard app that comes with unique, visually appealing aesthetics? MLG Memes soundboard is just the right app for you. A visually appealing design, easy and simple interface, and the most recent memes are the package you get with MLG Memes Soundboard.
It's a free app with advertising if you decide to go with the free version. However, adds will appear after every ten sounds. If you don't like ads, the solution is simple – purchase this soundboard app for a small amount of 1.99$ and use the app add free. It's a good app that delivers the right sound effects as per its title. MagicMic would be a better alternative in all such scenarios.
Pros:

Split and play sounds as you will

Smooth and simple interface
Cons:

Fees for ads-free version
Soundboard Software for PC
Many soundboards software and applications work fine on high-end PCs or phones but give a tough time when used with a low specification device. However, that is not the case with IMyFone MagicMic. It Is compatible and works perfectly well with PCs of any specifications. The software offers awesome features, and it comes at a user-friendly price. So, you can change your voice with a wide variety of filters, that too in real-time. Whether you want to change the voice for PUBG or TikTok, the software will be at your assistance. So, you can make your gaming and videos more fun and unique.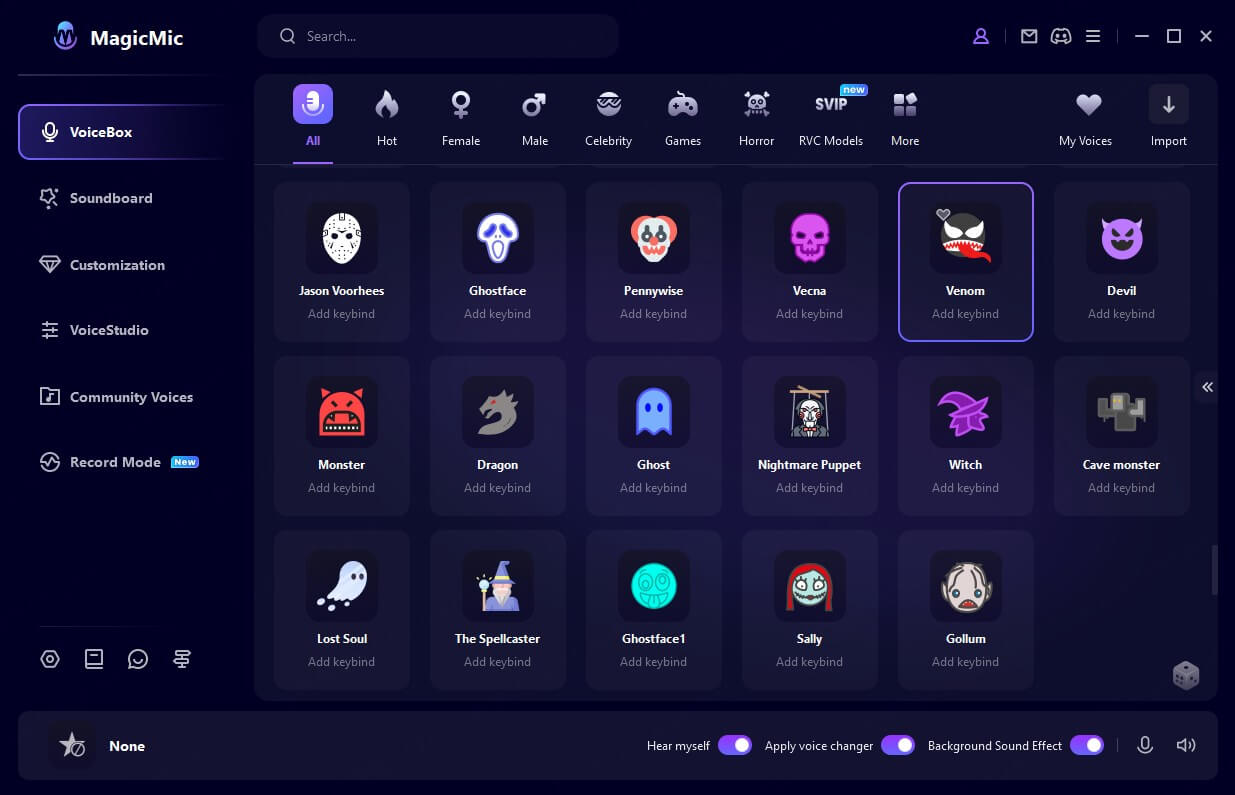 You can download the app from their official website and make sure that you download the latest version. So, you can reap benefits from all the latest updates in this soundboard app. Once you have downloaded the app, select your microphone as input device and headphone as output. Change your voice in real-time and use it as you need. Don't waste any more time and download the software and get started. With 200+ sound effects, you can use the voice emulator in games and other applications – the choice is endless.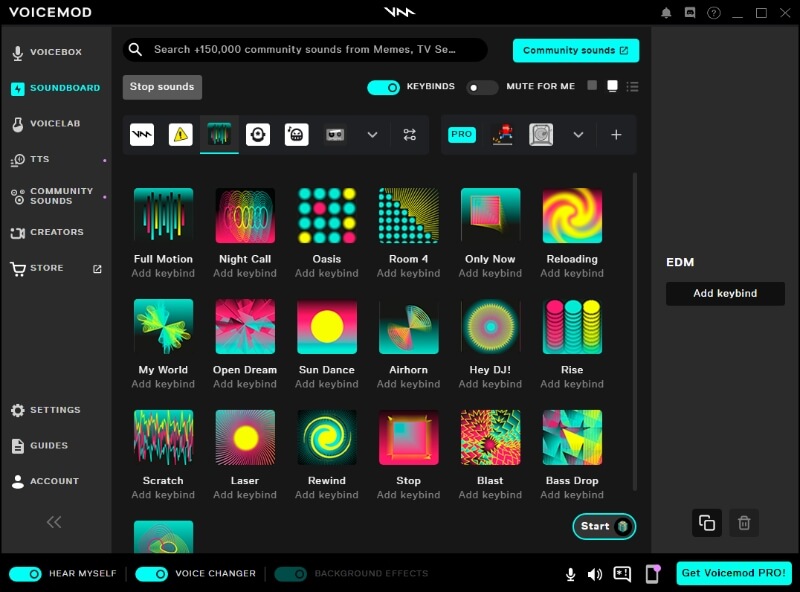 Use this incredible and fast real-time voice-changing soundboard app for your games, social media content, and more. Whether you want to sound like a demon, a chipmunk, or a robot, voicemod is the best soundboard software for it. Voicemod also allows you to add sound effects to your game. Hence, you can make them more interesting and fun.
Play just the perfect sound at the right moment with the soundboard and take your gaming and content creation towards a new height. Did you know that you can also create your voice filters with voicemod? Well, yes, you can. So, use the creative freedom given by voicemod and create your own vocal identity. Minecraft, Rust, Roblox, Pico Park, and Cyberpunk can be made more fun with your voice in different filters.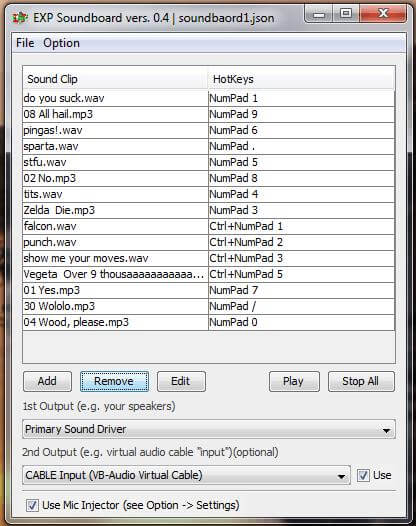 EXP Soundboard is a free soundboard software for Windows, MAC, and Linux. It's open-source software that can add sound effects, maintain hotkeys, and more. If some sound clips come in your frequent use, assign some hotkeys to them. It allows you to use those specific sounds without launching the interface every time.
You can add clips in the MP3 or WAV format and then assign them hotkeys of your choice. Besides, you can also create a Sound Effect using two sound streams simultaneously. EXP Soundboard also allows you to manually adjust and manage output as per your requirement. It's a good and easy to use and easy to set software. So, get it for your windows PC or Mac and enjoy using hotkeys to gain quick access to your most-used sound bites.
4.Voxal (windows/mac)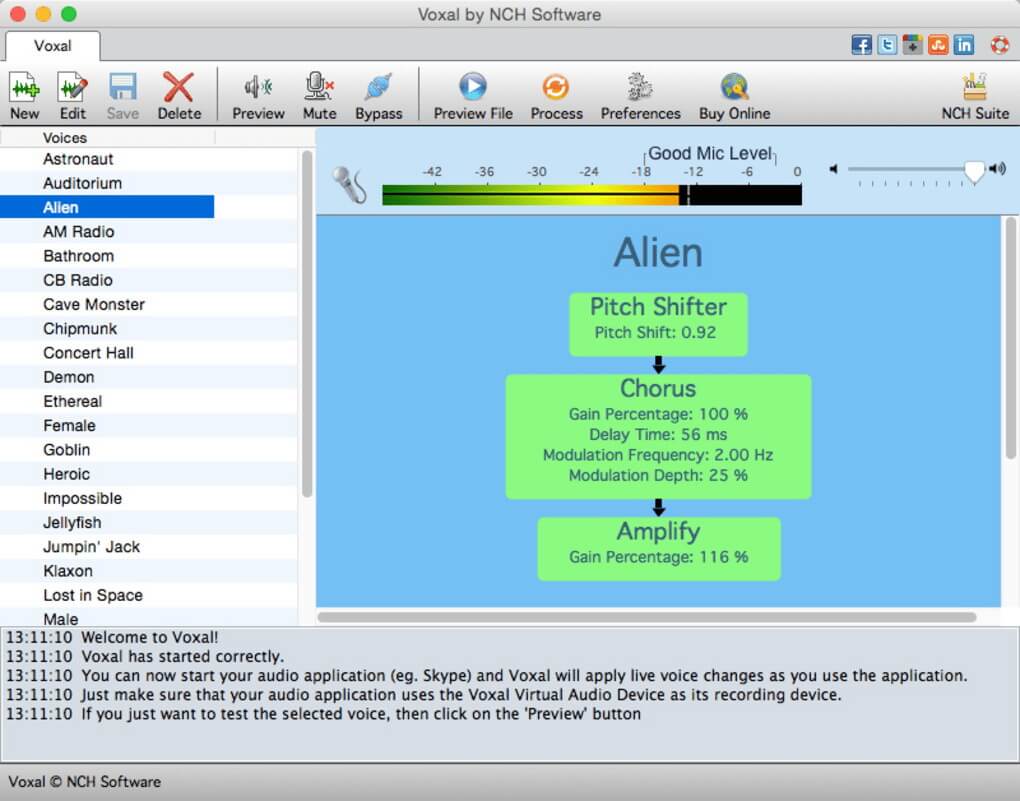 Voxal Voice Change is by no mean a soundboard, but it offers you a lot of voices. In this software,effects cna be applied to existeng files. Moreover, Voxal Voice Changer effect library includes robot, girl, boy, alien, atmospheric, echo and many more.It occupied low CPU usage.
Part 3: Hot Sound Effects Share with You
Finding the best sound effects for your meme journey can be quite a hassle if you don't know what to look for. Fortunately, we come equipped with some of the best and most trending sounds you could ever wish for. Below, we have listed the best sound effects for your meme-making journey, most of which are available on this list of soundboard apps that we made for you. The best soundboard app comes with the best sound effects.
The best sound effects include sonic, hedgehog sounds, the Tiko soundboard, among us soundboard famous for memes where suspicious activity is going n and memes 2020 sound effects. You will also find a discord sounds option for sound effects, and Santa Claus sounds perfect for this Christmas season.
Conclusion
So, that brings us to our final question. What's the best soundboard app for you among the many we listed? None of these soundboard apps are best, and they each come with a unique function that makes them stand apart from the others. However, MagicMic is the best given it won't slow down and will give you the most optimum performance for a wide variety of PCs. So, get this soundboard app on your personal computer and use its impeccable features to your maximum advantage.