As weird as it sounds, but yes, now you can add fart sounds on daily apps. It makes them a lot more fun and even adds to the sarcasm.
You might be wondering how one can add such sounds to their conversation or in daily apps. This is what this article is all about. You can find these fart sounds over the web and then download them on your phone or computer.
Part 1: Various Kinds of Fart Sounds
Fart sounds are always something that relates to something funny, whether in a group of friends or with family. You can play pranks with fart sounds and blame it on anyone. Who thought it would be so fun?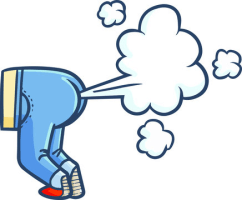 These loud fart sounds have become so much popular these days. You can make it your message tone ringtone, or you can even use them in conversation with your friends. Send these sounds in group chats and make them hysterical.
Let's look at a few common fart sounds, which you can search by name and save.
1.Wet fart sound
2.Blowing a raspberry
3.Common fart sounds
4.Loud Fart Sound
5.Toilet flushing
6.Bean fart
7.Cartoon fart sound
8.Quick fart
9.Wet Fart
Part 2: Best Voice Changer with Fart Sounds [Editor's Choice]
One of the very commonly used voice changer apps is MagicMic. It is best to change human voices into different types of voices, and even there are many fart voice changers as well. You can find many different versions of the same sound and then use them.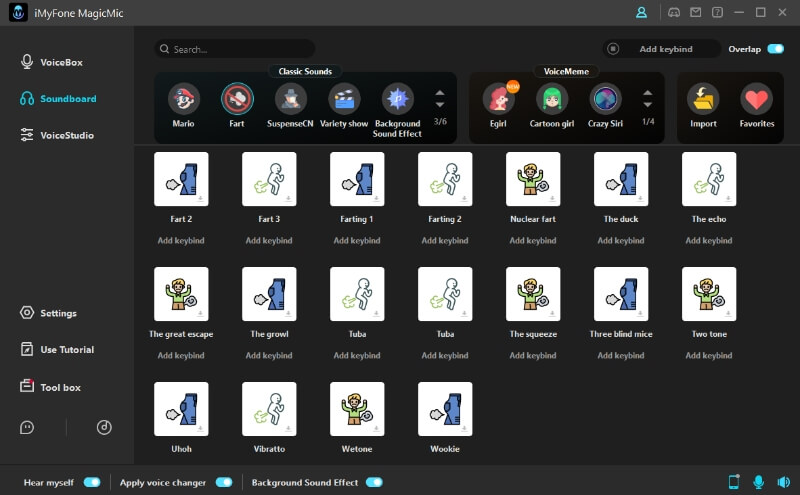 Why We Choose MagicMic:
It is handy if we think in terms of voice changing and even different types of sounds. MagicMic is the one app we can vouch for with our own experience. You should choose MagicMic because it has allowed you to have many voice filters, you can make voices with the types of sound you want, and the overall app layout is very user-friendly. Some of the features which might help you when choosing this app are as follows:
Reasons:
Voice Studio: Allows you to customize your own voice.

Voice Meme Files Import: You can import any local auto files as your sound effects or background music.

Voice Changer Voice Setting: Control voice volume of voice,sound effect and background music as you want.

Voice Changer Soundboard Search: Save your time to find voice filters.

Voice Soundboard Random Selection Dice: Randomly choose voice filters for you when you are confused or want to change different voice.
Steps to Apply Fart Sounds on Streaming
Now you have known the features of Magicmic, let us discuss how you can add fart sounds to MagicMic and then change the sound. It is explained step-wise.
Step 1: At first, launch the MagicMic software on your computer.(Windows and Mac pcs are supported)
Step 2: Once you open it, you will see many different options on the left side of the window.
Step 3: Below the first option of voice changer, there is a voice meme. Go on that option.
Step 4: When you click on this option, you will see that you can import any audio from your device.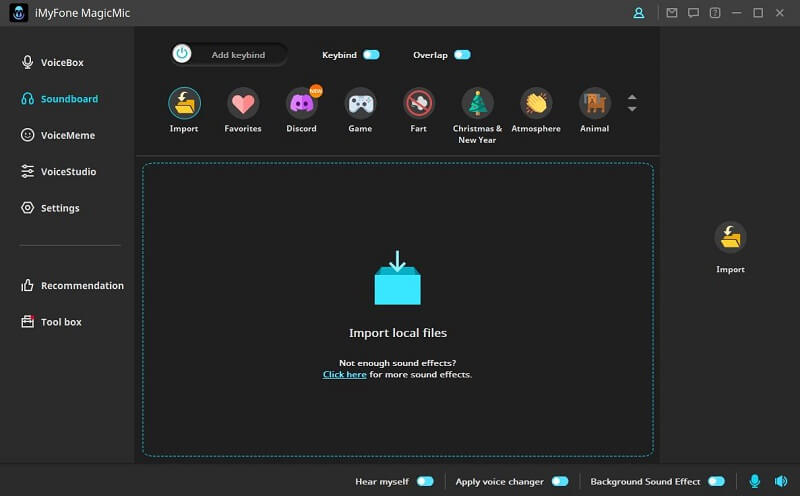 Step 5: Import the fart sounds from your device. You can change its base or intensity.
Step 6: It is now ready to be used when streaming.
Part 3: More Fart Sounds Apps for Selection
Now, if you are wondering how you can get them if you don't have them already on your device, then it is quite easy. Some apps help you download and use these funny farts sounds for free.
For PC: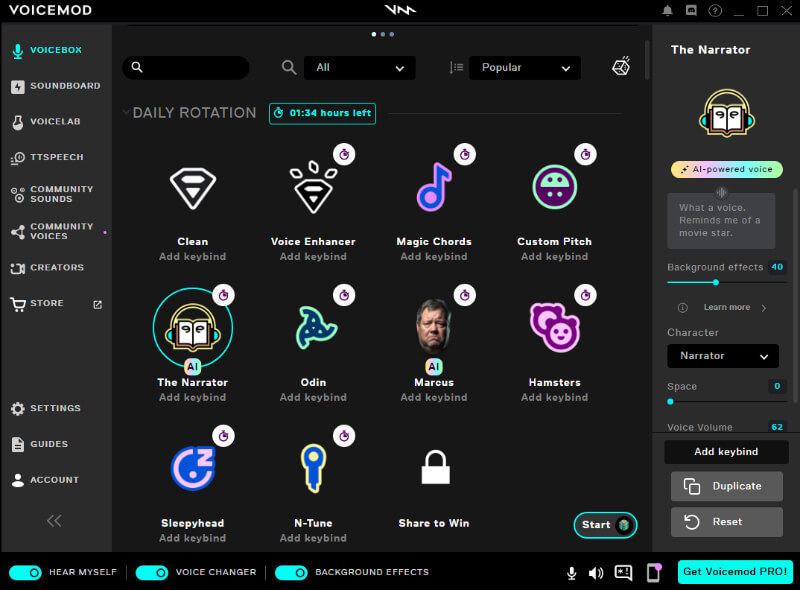 Voicemod is an app for PC. It is, as you might have guessed, a voice changer app. Whether it is a fart sound or any other sound, you can morph it into different versions and make it funnier. Although its basic version is free, the pro version is also worth the money, and it isn't too expensive.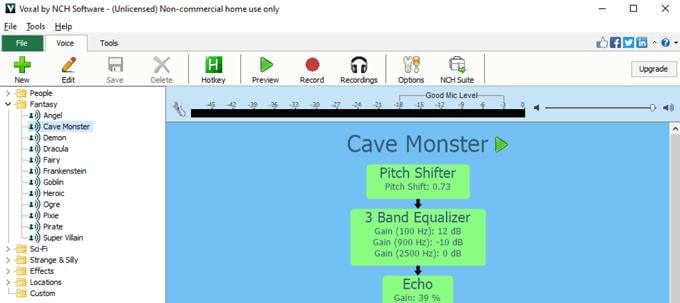 If you are looking for an app for PC which has great features and is user-friendly, Voxal is the best for you. It can be used for any app that uses the microphone, whether it is Skype, discord, or any games. So now you can share funny fart sounds even in the live stream.
For Mobile:
If you are looking for fart apps for iPhone, then iFart is the best. As weird as it might sound, there is specifically an app for it, and it took the world by storm in 2008.
Since then, there have been hundreds of fart sounds that you can use in the conversation for ridicule or fun, and even many comedy shows use them. It is completely free to use, and it is updated from time to time to keep up with the trends. The newest features include using the fart sounds as triggers and even message sounds.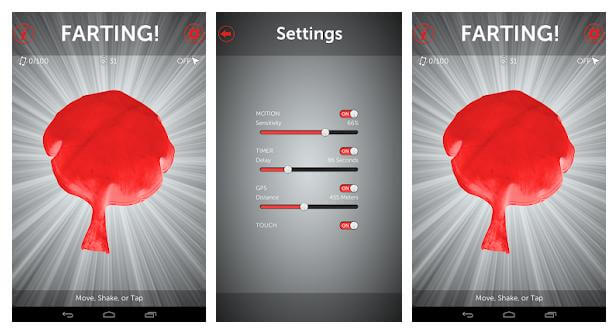 Another great app on the Google AppStore is Fart Cushion. Its best feature is that you can use it as a touch trigger so that if anyone touches your phone, the fart sound will automatically trigger.
Many other features of this app are that it has hundreds of fart sounds, you can adjust their tune, the sensitivity of fart trigger can be adjusted, and these sounds can be used as message sounds and call ringtones.
Conclusion
Whether these are loud fart sounds, wet fart sounds, or even any other funny fart sounds, you can now get them all in the apps mentioned above.
Now you can easily make these funny sounds in your conversations or live streams. It makes it more fun, and these silly sounds are always best to play pranks among friends.Moreover,high recommend you guys have a try my favorite-iMyFone MagicMic