AI Rappers Text to Speech Voice

Kanye West

Drake

Quandale Dingle

Eminem

Travis Scott

21 Savage

Juice WRLD

Nicki Minaj

Jay-Z

Kendrick Lamer

XXXTENTACION

Tyler, the Creator
Try Free Text to Speech (TTS) Software Now
Try translating your words into the voice of the popular Joe Biden, and you'll be amazed. Just enter your text into the box below, and then click a button to listen.
Speak It
No text to convert
Watch Video to Learn Best AI Rapper Voice Generator
iMyFone VoxBox is the best text to speech voice generator with multiple choices of character and popular rappers' voices. Watch this video to learn how to do rapper voiceover for funny video to go viral or make your voice sound like your favorite rappers in 2023.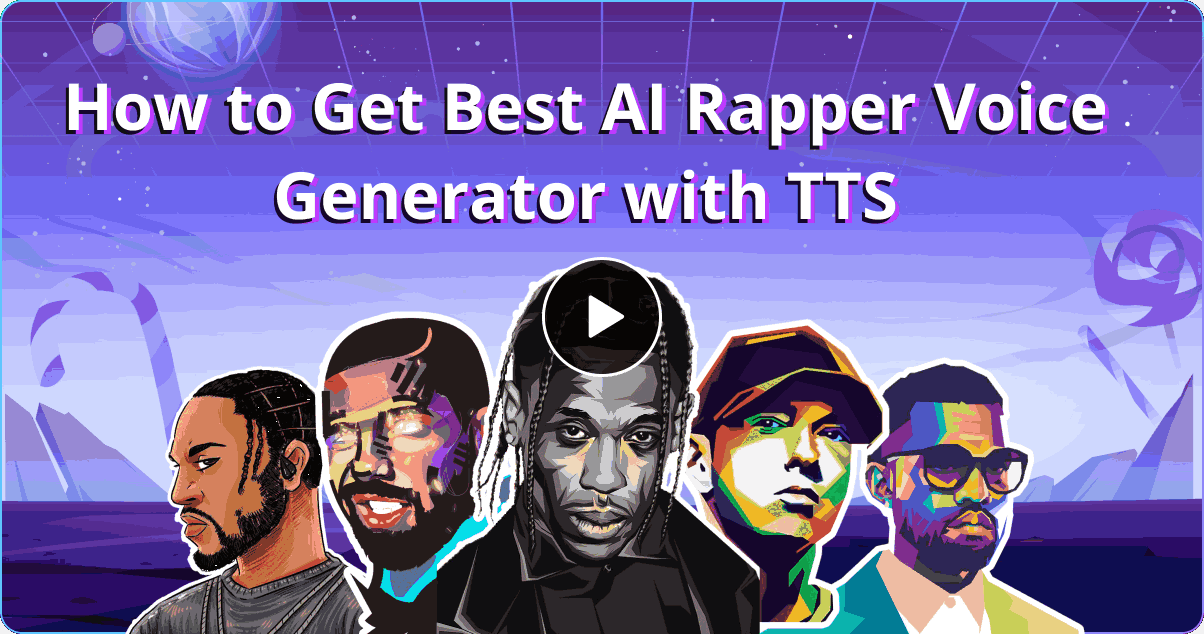 127,096

downloads
100% secure
3 Steps to Make Your Voice Sound like Real Rappers with AI Rap Generator
With iMyFone Voxbox Realistic AI Rap Generator, making AI rapping is no longer difficult for those Rap lovers. You can make your own rap song with realistic rapper Text to Speech voice with ease following the 3 steps.
Step 1: Download & Install iMyFone Voxbox
Visit iMyFone Voxbox and navigate to the VoxBox page. Download it by clicking the 'Try it Free' button.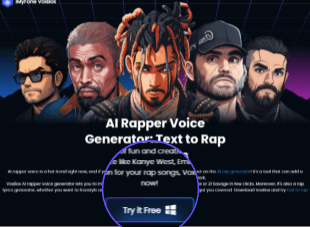 Step 2: Enter Text & Choose AI Rapper Voice
Navigate to the Text to Speech Menu you can see on the left pane. Enter your text in the box. Choose the rapper voice as you like. Put in Rap lyric to generate ai rapping!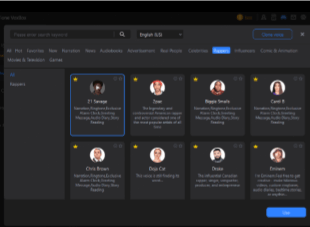 Step 3: Convert Text to Speech Now
Click on convert button and simply download your audio.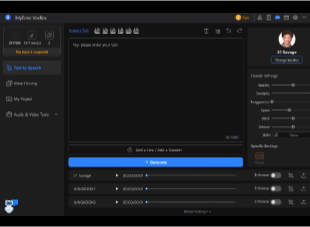 What Customers Often Ask
1.What is an AI Rapping Generator?

An AI Rap Generator is a system that utilizes artificial intelligence to generate rap lyrics or create rap songs autonomously, often mimicking the style and flow of human rappers. Software that allows you to do this, like iMyFone VoxBox, is useful for those who are interested in rap, hip-hop.

2.What's The History Of Rapping?

Rapping originated in the African diaspora, with its roots in African griots and West African storytelling traditions. It gained popularity in the 1970s as a prominent element of hip-hop culture in the United States.

3.What types of rapper voices do you provide?

iMyFone VoxBox is capable of creating Rapper voices from any audio data human voices like Drake, Eminem, Juice Wrld, Kanye West, Snoop Dogg, or other K-pop personalities like (BLACKPINK, EXO), and other deep fake AI Voices. But We do not condone the use of iMyFone VoxBox for any type of impersonation, deception, slur, abuse, or mistreatment of any individual or group.