Joe Biden has become the subject of internet memes and soundboards. Joe Biden soundboard feature memorable quotes and gaffes from his speeches and public appearances, while Joe Biden memes often feature humorous subtitles or edited Image featured. These formats provide a way for people to express their opinions and comment on current events and politics with humor.
In this article, we are talking about the best Joe Biden AI voice changer with which you can easily get Joe Biden's AI voice and prank your friends in real time while gaming, streaming or on the phone. So, stick to the end.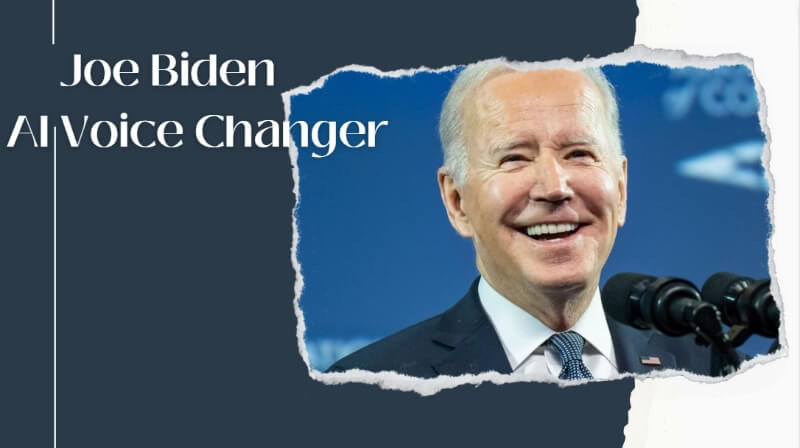 Part 1:Who is Joe Biden? How old is He?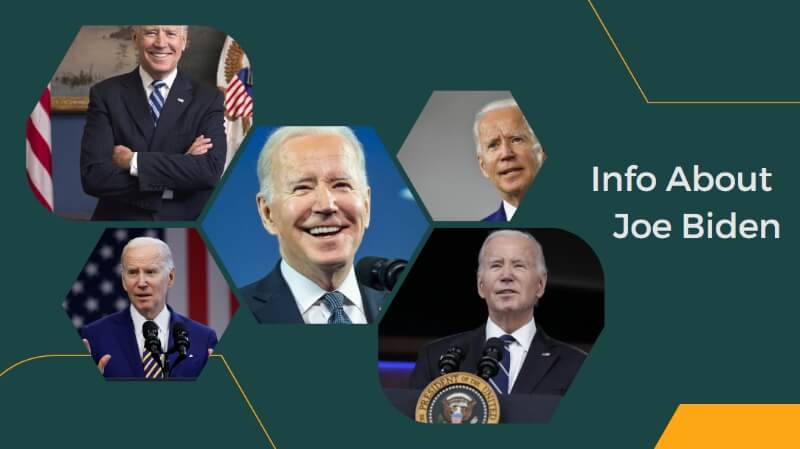 Joe Biden is the 46th President of the United States, born on November 20, 1942, in Scranton, Pennsylvania. At his inauguration on January 20, 2021, he was 78 years old, becoming the oldest person to ever hold the position.
Biden started his political career in 1972 when he was elected to the U.S. Senate from Delaware at the age of 29. After serving in the Senate for 36 years, he became Vice President under President Barack Obama. In 2020, he was elected President, defeating incumbent President Donald Trump .
As Joe Biden speech aroused public opinion, his voice has also become the object of people's scrambling to imitate, and Joe Biden AI voice changer and Joe Biden soundboard is a tool that change the speaker's voice to sound like the President Joe Biden.
Part 2:How to Get Joe Biden Soundboard&AI Voice Changer?
Getting Joe Biden soundboard and Joe Biden AI voice changer is easy and just one click on the button below. With MagicMic Joe Biden AI voice changer, you can sound like Joe Biden in real time!
1) MagicMic Joe Biden AI Voice Changer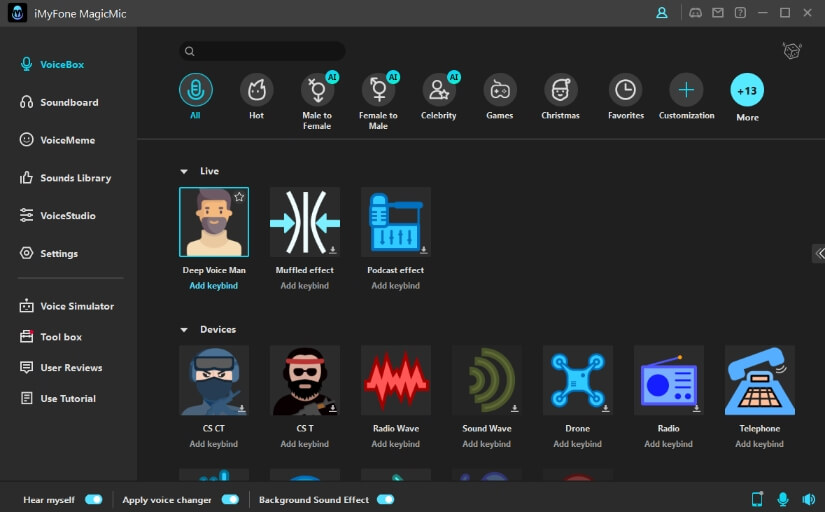 Key features of MagicMic Joe Biden AI voice changer
This app has more than 400+ sound effects, 150+ voice memes, and 120+ voice filters, which you can use to troll others.

Here, you can either record your audio or upload a file and start adding effects.

The sound customization keyboard in MagicMic is really simple to use.

This voice-changing app can be connected with almost every popular online game within seconds and change your voice during call.

You can also use MagicMic with chatting apps like Zoom, Discord, etc.

You can use it to sound like Joe Biden, Donald Trump or other celebrities.

It is available on Windows and Mac.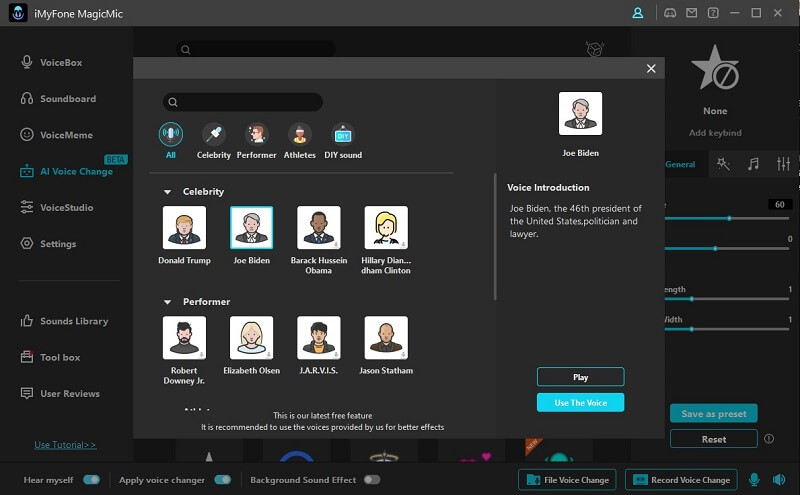 MagicMic AI voice changer provides users with a range of options, including not only the Biden AI voice but also those of Donald Trump, Obama , Hillary, renowned basketball players like Michael Jordan , LeBron James, and other celebrity AI voices to select from.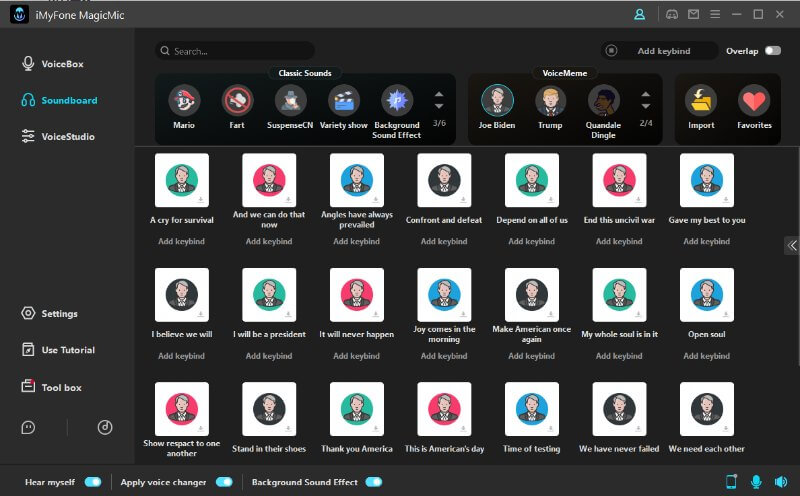 This AI voice changer also provides a variety of Joe Biden voice memes for you to choose from, you can spoof Biden in the video. In addition to Biden's voice meme, there are also many funny voice memes of Trump and other celebrities. More importantly, these voice memes are now free for a limited time, come and experience it!
Video Guide About MagicMic Joe Biden AI Voice Changer
Part 3:Joe Biden Text-to-Speech: How to Get Joe Biden Voice Generator
To use Voxbox Joe Biden text-to-speech , simply type in the text that you want to be spoken and select the Joe Biden voice option.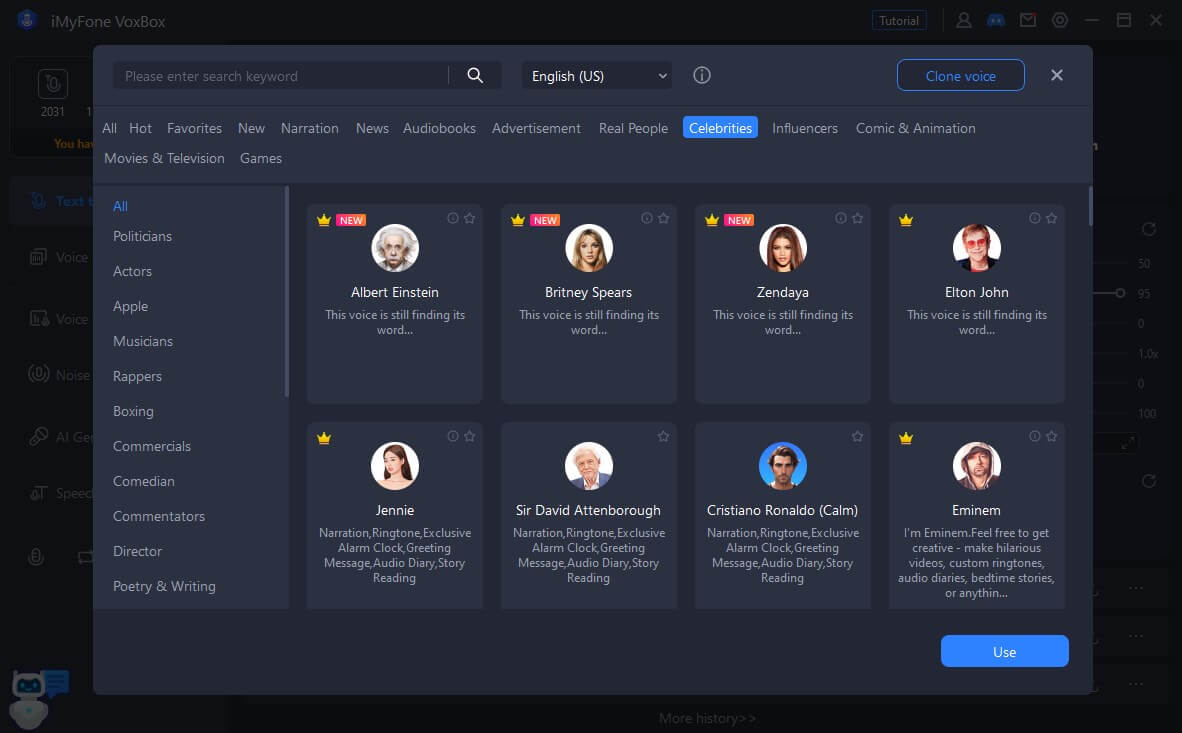 Features:
Easy to use.

It provides you the option to choose from more than 3200 voices that are realistic and expressive.

It is one of the complete TTS tools that has edit, convert, and edit features.

This tool will soon have the capability of text-to-speech conversion being reversed through the use of AI, resulting in speech-to-text functionality.
Part 4: Best Joe Biden Memes: Add Humor to Your Online Content!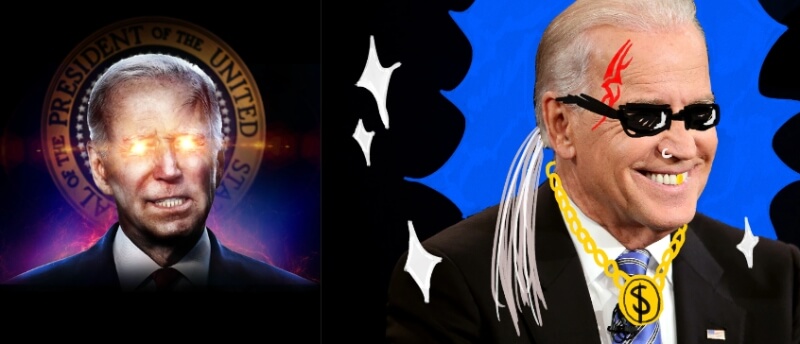 Joe Biden memes have become a popular way for people to express their opinions and comment on current events and politics with humor. These memes often feature humorous subtitles or edited images featuring the President. Some of the best Joe Biden memes are those that play off of his gaffes and memorable quotes, or those that poke fun at his age and demeanor.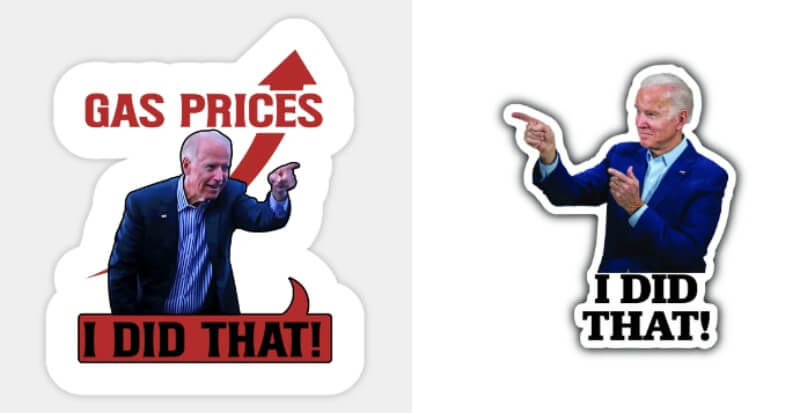 Adding a Joe Biden meme to your online content can add a lighthearted and relatable touch to your message, making it more shareable and engaging for your audience.
Final words
All in all, Joe Biden soundboard&AI voice changer offer a fun and unique way to express yourself online. With its ease of use and realistic voice modification capabilities, this tool is gaining popularity in various applications. Whether you want to add a touch of humor to your videos, or change your voice during games or calls, MagicMic Joe Biden AI voice changer is a powerful tool that is definitely worth exploring.
So why not give it a try and see how it can enhance your creativity?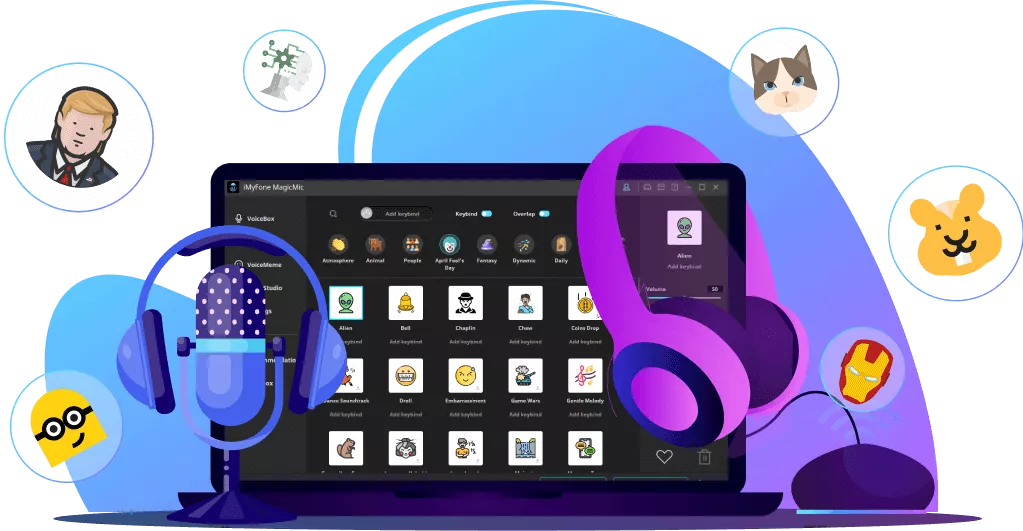 125+ Voice effects for one-click voice changing in real-time.
Huge library with 400+ Voice Effects and 150+ Voice Memes.
Sound emulator in games, live, chatting, online classes, and more.
Voice recording and audio voice changing is supported.
Voice studio lets you create any voice you like.