Morgan Freeman is renowned for his captivating movies and unmistakable deep voice that resonates with audiences worldwide. Imagine if you could use a voice generator to free convert text to morgan freeman's voice with AI, how attractive to your audience
Additionally, we will discuss how you can find an artist or actor who specializes in voiceover work to deliver a performance that captures the essence of Morgan Freeman's iconic voice.
Bonus Tips
Watch the video to learn more about Morgan Freeman voice generator with AI text to speech, and step into the shoes of this legendary artist, if only for a moment.
Part 1:Info of Morgan Freeman and How about His Voice
Morgan Freeman is an American actor that has been working in Hollywood since the late 1980s. He has a unique acting style with a deep voice that people love to hear. Even if you don't know his name, you have probably seen his face once or twice. He has worked in super hit films like "The Shawshank Redemption", "Seven", "Lean on Me", "Bruce", "Now You See Me", "London Has Fallen", and more.

Morgan Freeman is known to play intensive characters that have an impact on the movie. According to press releases and people, Morgan Freeman has one of the most calming voices. The way he narrates and delivers the dialog is exceptional. Due to this reason, people like to generate his voice using different tools to narrate or sound like Morgan Freeman.
Part 2: Ways of Morgan Freeman Voice Generated Via AI Text to Speech
If you are finding Morgan Freeman voice generator with AI text-to-speech, then iMyFone VoxBox is the best choice that you should go for. which included more film actors' voices including Morgan Freeman.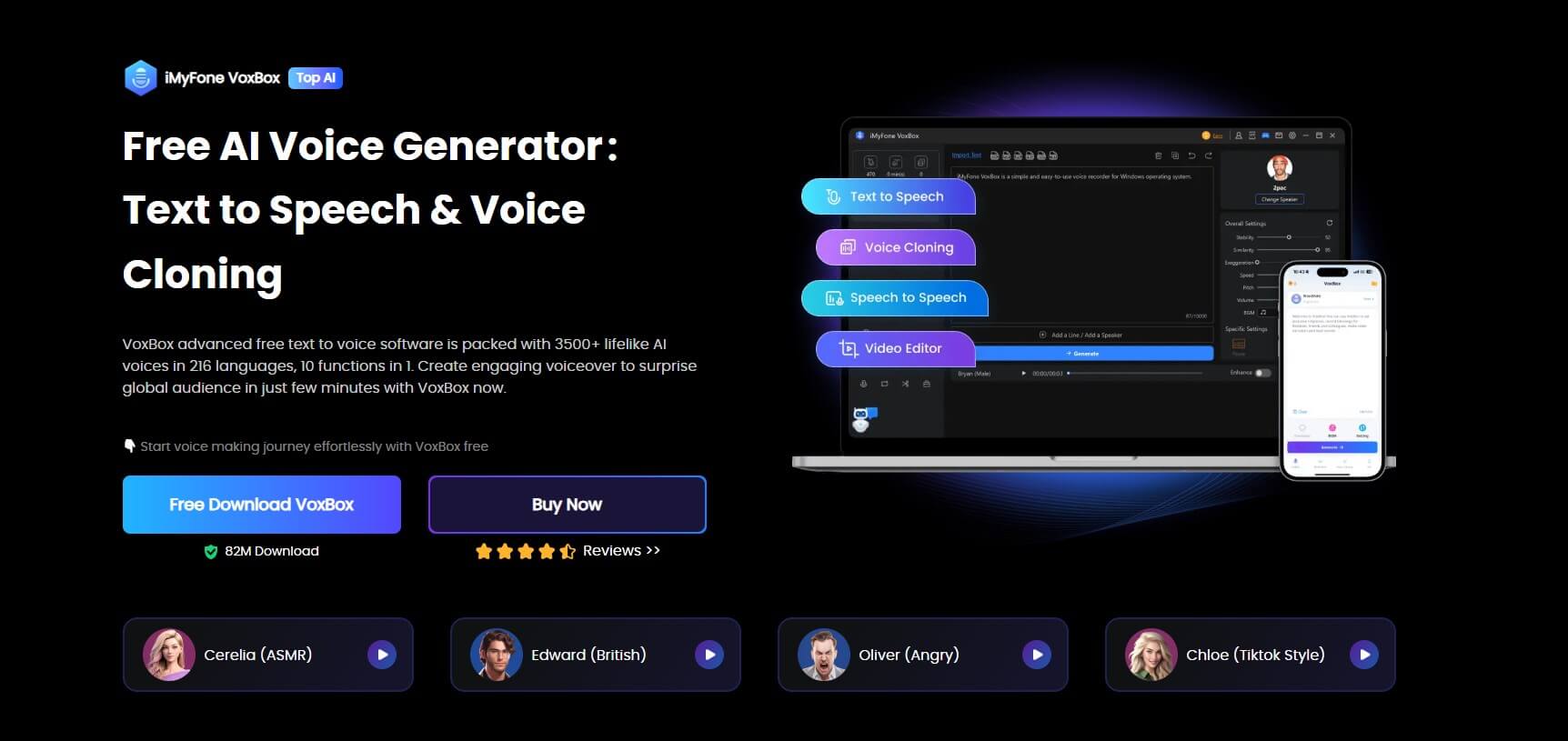 Steps of Make Morgan Freeman AI voice :
Step 1:Download iMyFone VoxBox on your computer and install. Open it, choose "text-to-speech".

Step 2: Then, you can select the voice of Morgan Freeman.

Step 3: After selecting the voice, Type your script and click on "Convert". It will take a few seconds to process the text and convert it into audio. Listen to the output before you export it to your computer.
Listen to the Morgan Freeman AI Voice generated by iMyFone Voxbox down below! and Free start 2000 characters convert text to voices with AI now

Features:
Over 3200 realistic voices are available in VoxBox, including popular ones like Trump and Kanye, and so on.

VoxBox supports more than 77+ languages, such as Spanish and Japanese, enabling diverse multilingual voice capabilities.

Choose from a wide selection of 100+ accents, including British and Aussie accents, to add regional flair to your voiceovers.

VoxBox offers the option to clone Morgan Freeman's voice, allowing you to replicate his iconic tone and style.

Benefit from VoxBox's exceptional audio recording feature, which maintains high-quality sound without compromising fidelity.

VoxBox ensures a safe, reliable, and user-friendly experience, offering peace of mind in your voice-related endeavors.
User Rating:
Due to its diversity and ease of use, people have rated this tool 4.9/5.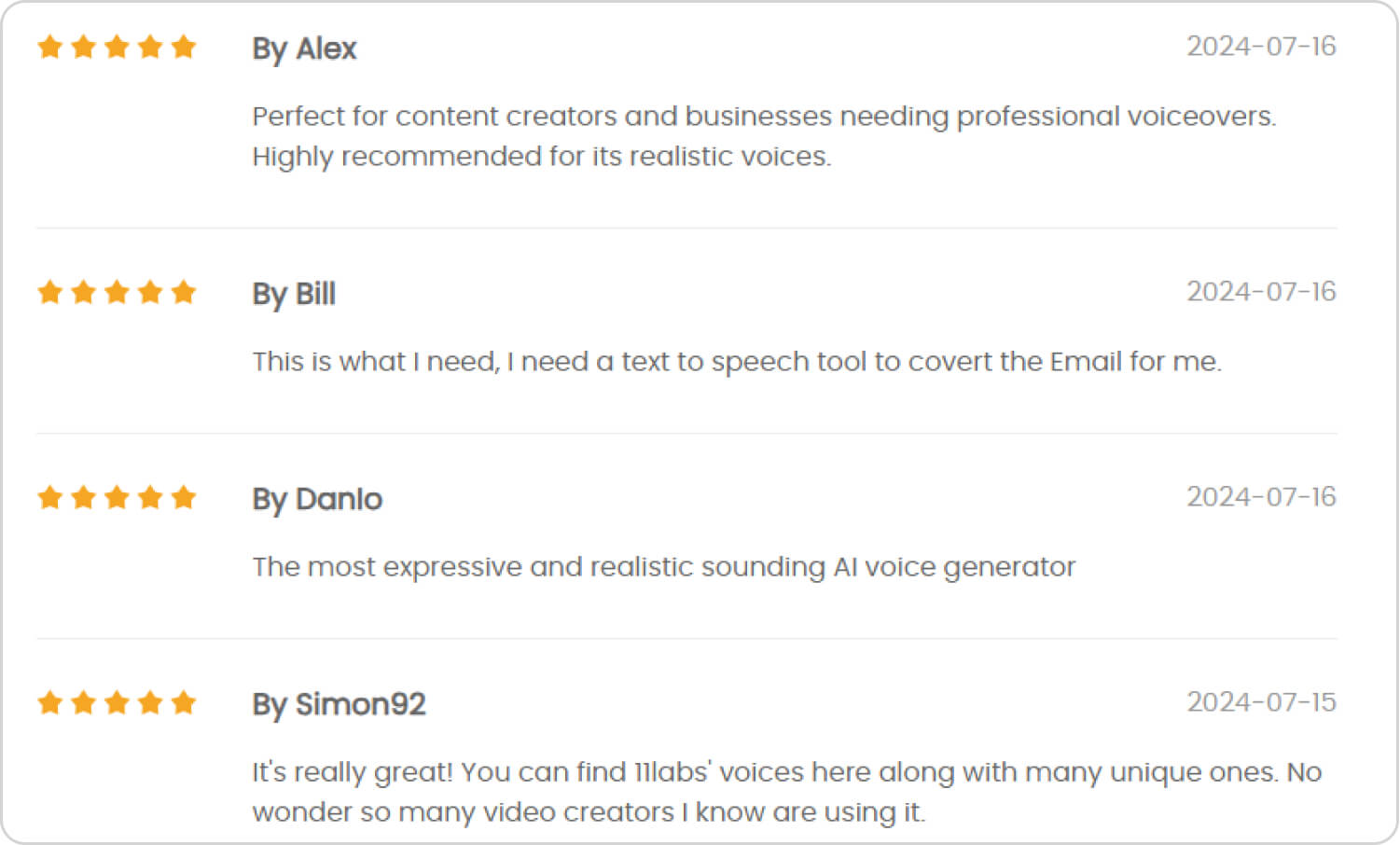 Part 3: How to Find Voice Actor Soundlike Morgan Freeman?
2.Fiverr
Fiverr is an online platform where you can get morgan freeman's voice via voiceover, which connects individuals with a diverse range of freelancers offering various services. It serves as a marketplace where you can find professionals specializing in different fields. From content writers to voiceover artists and more, Fiverr hosts a wide array of talent.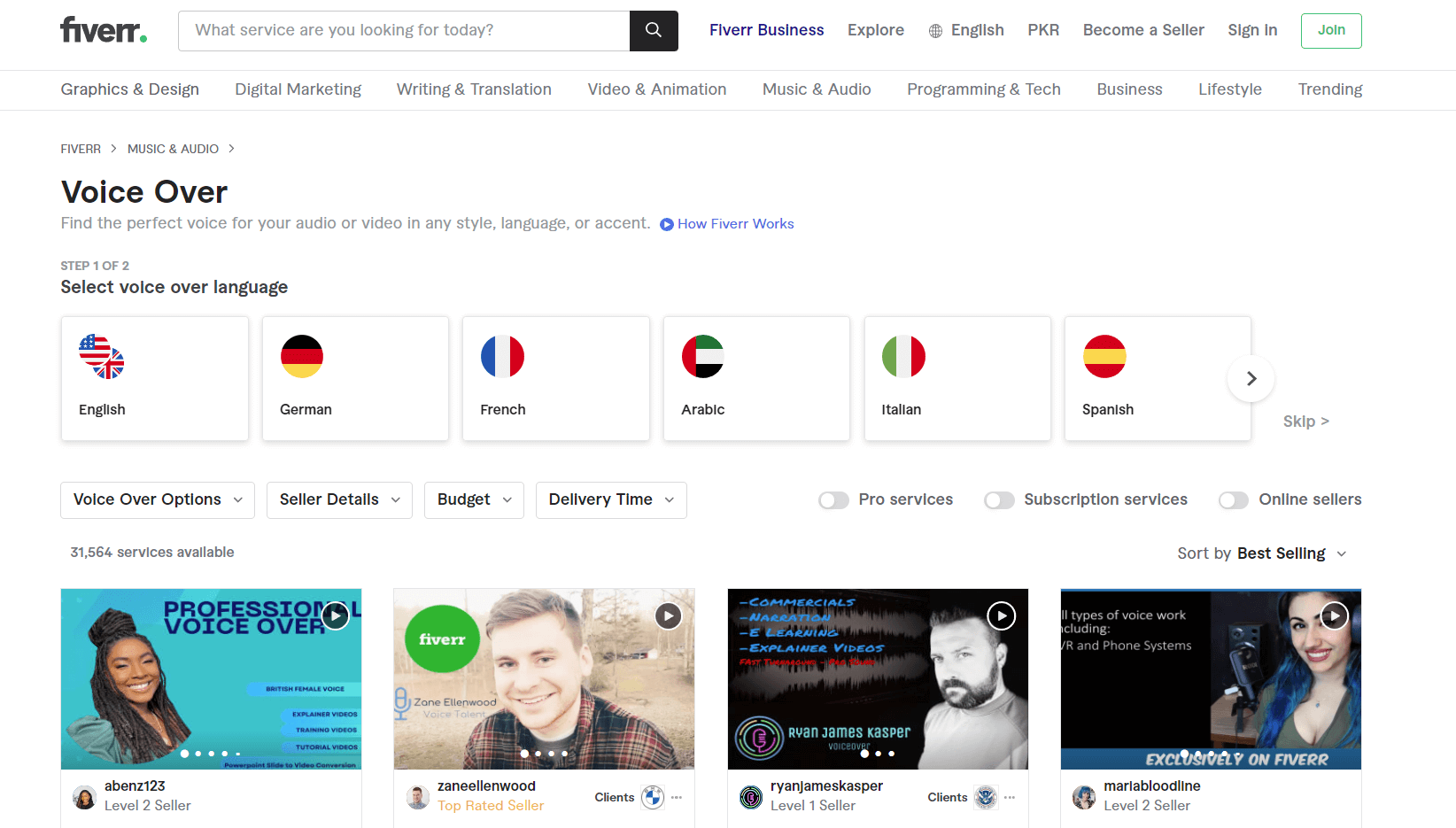 If you're specifically looking for voice actors who can deliver a performance resembling Morgan Freeman's iconic voice With Fiverr's vast pool of talent, you can find the perfect voice actor to bring your projects to life with a touch of Morgan Freeman's charm.
Eaily Get Voice Actor Soundlike Morgan Freeman:
If you want to find a person that can imitate the voice of Morgan Freeman, then you can easily find freelancers on Fiverr. Some people use their natural talent to sound like Morgan Freeman, while some freelancers can use professional TTS tools to get their work sorted. In any way, your work can easily be done using Fiverr.
You can simply go to Fiverr and click on "Find Services," and write Morgan Freeman voiceover. There will be multiple profiles that you will see after the search. Go for the highest rate, as such a profile can get your work done quicker and more precisely.
Features:
You can also go for people with the most reviews and high ratings.

If you don't like the output, you can go to different profiles and check out their work.

You can also look at the prices and see what fits your budget.

If you can do a voiceover of Morgan Freeman or anyone, you can also provide your service.
User Rating:
Fiverr is a well-known website that people use to get their work done. Although Fiverr takes a cut in the earnings of freelancers, they can still earn a good amount of money. People that are using Fiverr have rated it 4.5/5 because it is a good place to grab some work and work full-time or part-time.
Part 3: FAQs of Morgan Freeman Voice Generator 2023?
1. Is there another Morgan Freeman Voice generator Recommended?
yes, there is another morgan freeman voice generator to get AI voice like Voxmaker, Topmediai, Voice.ai, etc
2. Are Morgan Freeman AI voices available in multiple languages?
Availability varies depending on the AI voice generator or platform, with some offering multiple language options and others being limited to specific languages.
3. Can I customize the Morgan Freeman AI voice to suit my needs?
Customization options differ by AI voice generator or platform, with some providing parameters like pitch and speed adjustment for tailoring the voice to your project.
4. How can I ensure the quality and authenticity of Morgan Freeman AI voices?
Choose reputable AI voice generators or platforms known for delivering high-quality and realistic AI voices. Reading user reviews and seeking recommendations can help ensure a satisfactory experience.
Conclusion
In this article, we have discussed the voice of Morgan Freeman. He is an American actor that has a blessed voice. People love his voice and use it for different voiceovers.
You can use different voice generators to get morgan freeman's voice with AI if you want to perfect replicate his voice., iMyFone VoxBox is one of the tools that are easy to use and can generate the voice of Morgan Freeman efficiently. Download the trial version of VoxBox and create your Morgan Freeman voiceover.