Celebrities from various fields enjoy high recognition and are constantly in the spotlight of public attention. Have you ever considered the possibility of utilizing AI voice cloning technology to replicate these celebrities' voices with 99% accuracy and make them say whatever they desire through text-to-speech technology?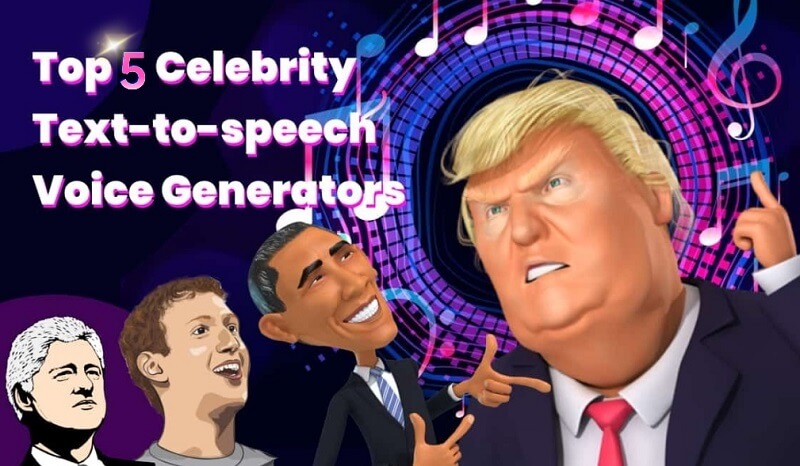 This article will introduce the AI Celebrity Voice Generator and provide instructions on how to utilize it for lifelike text-to-speech applications in videos, podcasts, advertisements, and even PowerPoint presentations.

Part 1: How to Define Celebrities?
When we talk about celebrities, we refer to individuals who have achieved broad public recognition through mass media coverage. Their status goes beyond being simply famous or notable; it signifies an elevated level of public image and influence. A celebrity's persona becomes widely known to the public, and their lives are closely followed and consumed by audiences around the world. Whether through movies, music, sports, or political involvement, celebrities capture the attention and imagination of millions.

Celebrity endorsements, in particular, have proven to be highly successful in the consumer market. By associating a product with a celebrity, it gains a status symbol and becomes desirable to consumers. On the other hand, celebrities are often subjects of intense public curiosity. The media's relentless coverage of their successes and shortcomings makes celebrities simultaneously adored and resented by the public.
Part 2: Why Do People Desire Celebrities AI Voices?
In recent times, an intriguing trend has emerged in the realm of technology and entertainment—celebrities' AI voices. The desire to hear an AI-generated celebrity voice has gained significant traction among audiences across multiple social platforms. But what drives this fascination?
One key factor is the association of celebrity voices with familiarity and entertainment value. People grow attached to certain celebrities like Trump, Madonna, Michael Jordan, ,Jay-Z, and Ronaldo, Hearing their voices, whether in movies, TV shows, or interviews, becomes a source of comfort and enjoyment. the advancements in AI and text-to-speech technology have made it possible to create highly realistic celebrity voices. offer the possibility of bringing these familiar and beloved voices into various applications, from voice assistants to audiobooks, making the experience more engaging and personalized. This level of authenticity adds a new layer of immersion and realism to voice-driven interactions, enhancing the overall user experience.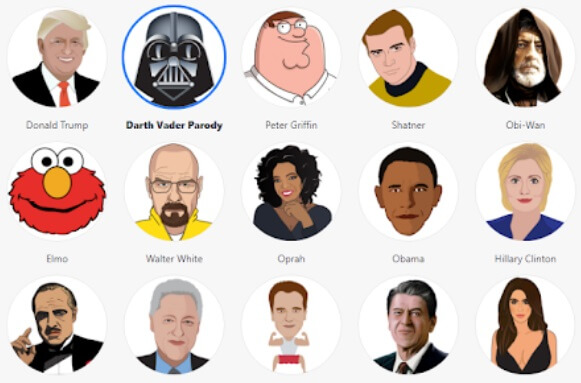 Furthermore, the allure of celebrity AI voices lies in their potential for creativity and entertainment. Users can imagine having conversations with their favorite actors, musicians, or personalities, even in situations where it would otherwise be impossible. It opens up a world of possibilities for content creators, allowing them to incorporate celebrity voices in their projects, from animated films to video games, and create unique and captivating experiences.
Part 3: Best 4 Celebrity AI Voice Generators with Text to Speech
1) VoxBox-Celebrity Voice Generator
VoxBox is an AI voice generator that supports getting any celebrities' voices like Jordan Peterson, Val Kilmer, etc. It also gives the user different options to choose a language from. The user just needs to enter the text and click on generate. Then they can download this speech to the computer easily.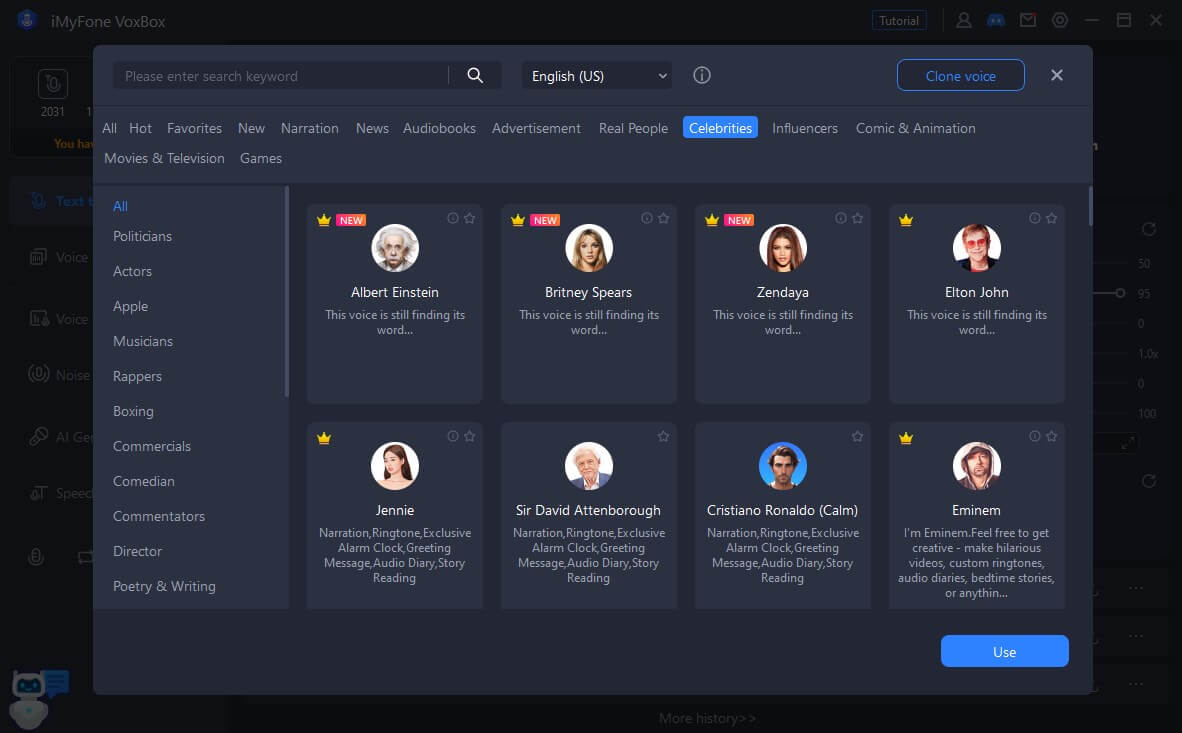 Features:
Unlock vast celebrity's text-to-speech voices like Trump, Biden, Morgen Freeman

Ultra-precise AI clones capture famous' voices with emotion.

Custom voice setting to voiceover creations like podcasts, advertisements, etc.

Flexible studio-quality audio formats.

2000 characters of free text-to-speech.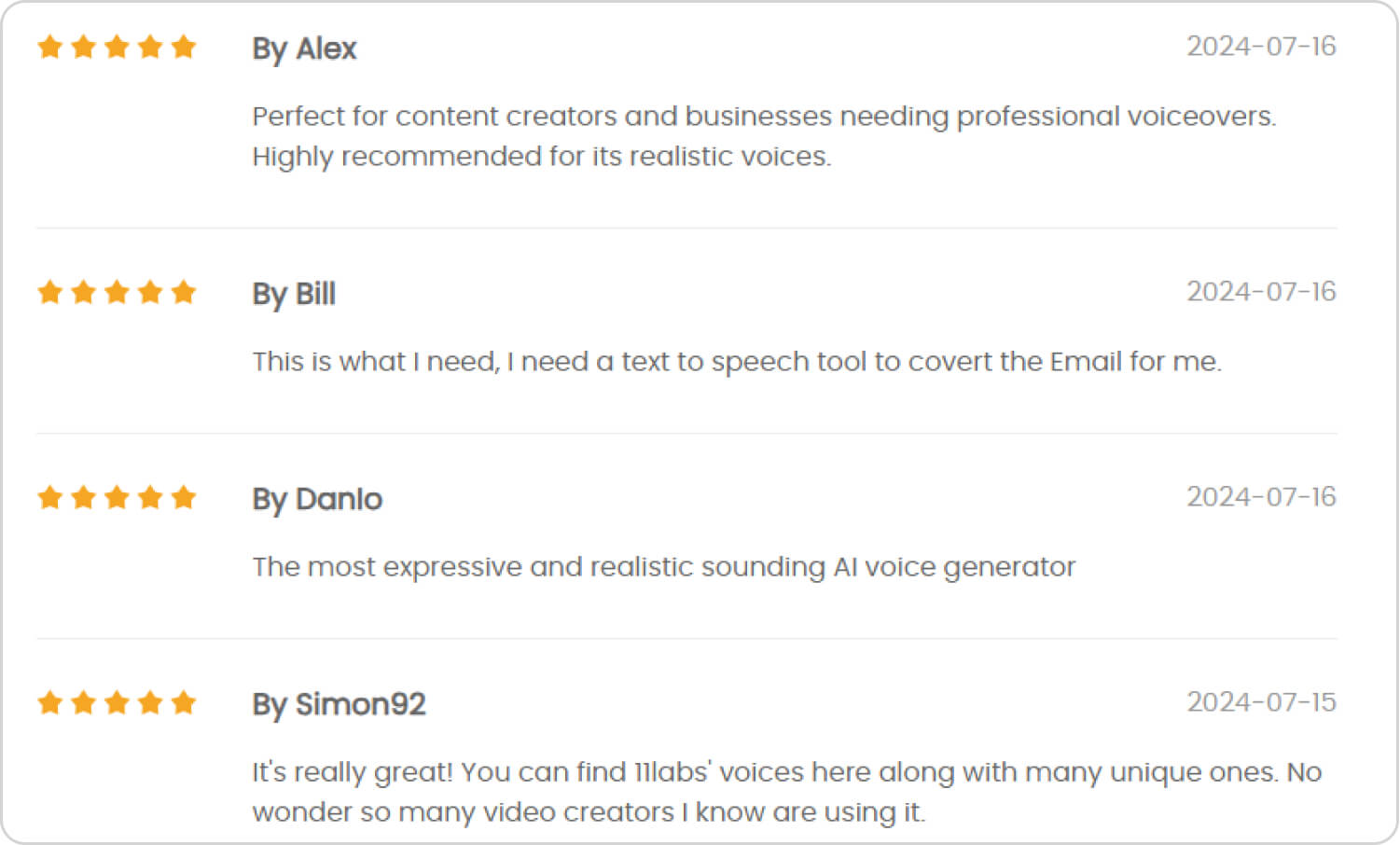 How celebrity voice generator works?
Step 1: Downlaod VoxBox and install it, then open it, and click on "text-to-speech".

Step 2: Select the "language" and "Voice Type", then choose "celebrity".

Step 3: Type or Paste your "text", and then "convert", wait a moment, you can generate the audio which is voiced by celebrities.
Murf is an online AI voice generator to creates famous people's voices via text-to-speech without any trouble, then Murf is the best website you can go for. It has a wide range of voice libraries and processes the voices in a few seconds.
Murf has different voices for different scenarios, including educators, authors, animators, customer support, marketers, and more. It has a great editing studio that users can use and edit their creations.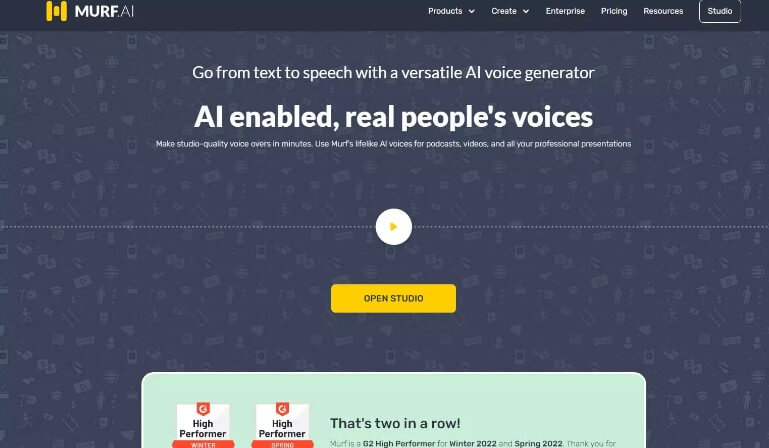 Features:
Murf has a powerful studio that allows the user to generate quality voiceovers without wasting much time (not apply for entertainment).

It has a wide library from which the user can choose different text-to-speech voices.

The user can add music, video, or image and be creative.

With Murf, the user can adjust the pitch, speed, emphasis, and interjection of the soundtrack.

It has won three consecutive awards for being a high-performing tool, so it is extremely reliable.

The interface is quite professional, but anyone can understand it as it is simple.
Azure also is an online text-to-speech that could generate realistic celebrities' voices with AI, also has a free version and a paid version. It uses AI to convert text to speech and provides the user options to customize the voice in different ways. It is built on JavaScript SDK, and the user can also enjoy the free demo.
Features:
Azure enables the user to match the emotion of the human voice through synthesized speech.

It has different controls for text-to-talk audio.

Azure can convert text to speech like lifelike speech.

The user can customize the text talker voice and make it unique through AI.

It has different language options that users can choose from.

It also has different voices and speaking styles, so the user can customize the voice.

With Azure, the user can adjust the speaking speed and pitch of the voice.

The speech services of Azure are certified by SOC, HIPAA, HITECH, ISO, FedRAMP, and more.
Speechelo is an amazing AI celebrity voice generator software that can convert text to speech instantly and sounds like a real human voice. The user can convert text to speech in three simple steps. With Speechelo, the user can add inflections to the voice. There are three ways to read the text: normal, joyful, and serious tone. It has both male and female voices from which the user can choose.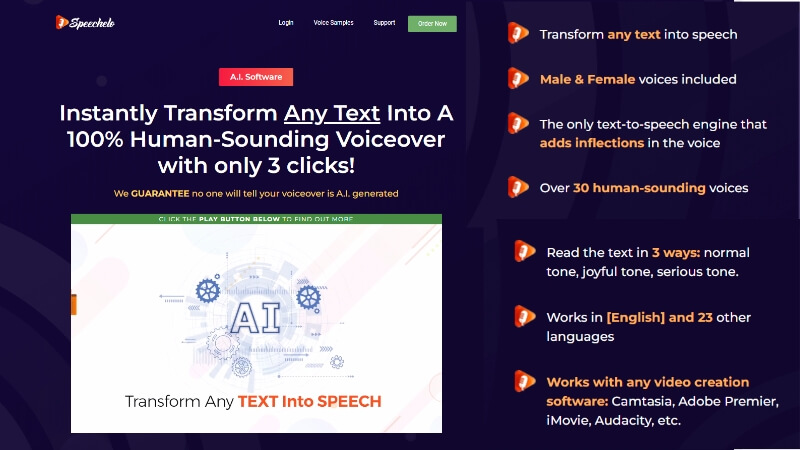 Features:
Speechelo has an online text editor that adds pronunciation and punctuation marks to the text that the user enters.

The user gets to add different breathing and pauses in the voice. Or the user can allow AI to add pauses between the phrases.

It supports up to 23 languages.

The user can change and adjust the speed and pitch of the voice.

Provides 30 different natural voices to choose from.

It offers a 60-day money-back guarantee to the user.

Speechelo can use different video editing tools like Premiere Pro, iMovie, and more.
Bonus Tips
To gain a deeper understanding of using AI voice generators to create natural and realistic celebrity voices By following watch this resource, you can further explore the capabilities and potential applications of AI voice generators in achieving authentic celebrity voice synthesis.
Part 4: Hot FAQs about Celebrities AI Voice
1.What's the popular celebrities' AI voice people desired?
Change to marketing trends and hot change, more people prefer to generate AI voices like presidents like Biden, Obama, etc, rappers like Kanye, The Weeknd, etc, and singers like Taylor Swift, etc K-pop like Lisa, or movie and TV fictional characters.
2.Can I create my custom voice using an AI celebrity voice generator?
Absolutely! With an AI celebrity voice generator, you can apply the voices of your favorite celebrities to your projects, giving them more personality and uniqueness. Whether it's for videos, advertisements, or other creative works, this technology can provide you with impressive voices.
3.Are there free celebrity voice generators available?
Yes, some celebrity voice generators like VoxBox offer free basic services, but there are usually paid options for more voice choices and advanced features. If you need high-quality voice generation and more customization options, the paid versions are often the better choice.
4.How do I use a celebrity voice generator to create my voice files?
Using a celebrity voice generator is straightforward! Simply provide the text you want to convert and select the celebrity voice you desire. The system will automatically generate the voice file for you. This can save you a lot of time and make your projects more appealing.
Conclusion
Recalling our previous discussion: AI simplifies the process of acquiring and refining celebrity voices for your text-to-speech projects, ensuring efficiency and cost-effectiveness.
If you're unsure about selecting the best celebrity voice generator, we recommend VoxBox. It features an extensive library of celebrity text-to-speech voices and supports real-time voice cloning technology with an astounding 99% accuracy rate. What's more, numerous celebrities and AI tool websites highly endorse VoxBox as an essential AI companion for audio content creators. It's your ticket to stable, studio-quality dubbing