In the streaming world, soundboard applications are quite famous. To play entertaining and memorable sounds, users just need to hit a unique trigger key. Using a great soundboard tool, you can accomplish it as well. These days, finding the best soundboard website is difficult.
We've gathered 2 of the top soundboard websites in this post:EXP Soundboards and 101 Soundboards.We will compare their pros and cons.Continue scrolling to catch more.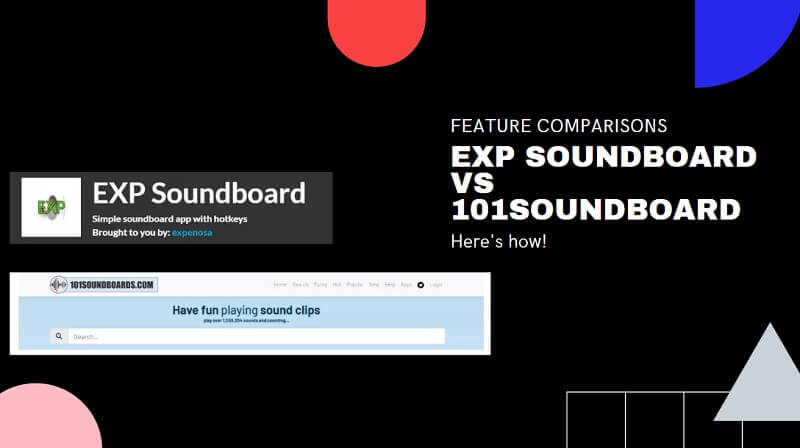 Real Reviews of EXP Soundboards
With EXP Soundboards,Users must pick soundboard buttons and connect a song to this soundboard application, which is reasonably simple to set up. Some applications don't even require you to customize sounds since it comes with pre-configured audio that you can adjust or not based on the application.
Easy-to-use soundboard tool with the ability to store soundboards, utilize hotkeys to activate music, and play noises over a virtual audio cord. There are certain elements for song composition and other features that provide that flexibility.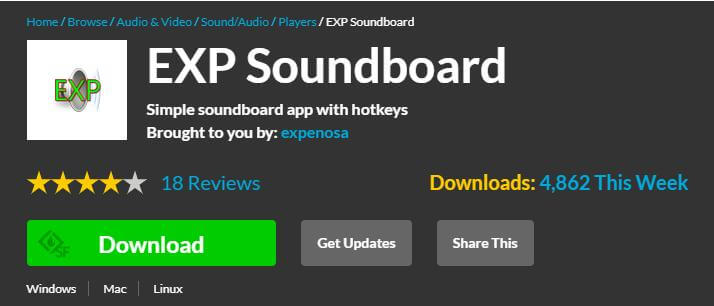 Features:
Easy-to-use soundboard tool with the ability to store soundboards.

To activate audio, use the hotkeys on your keyboard.

Use a digital media cord to play music.

Mic Injector allows you to transmit audio from your microphone into your virtual sound line.

Features a converter utility for transforming nearly any audio recording to a compatible format.
Pros:

Perfect for newbies and experts

Includes a wide range of hotkeys.

Features a converter.

Mic injector is also included.
Cons:

It is a bit slow.

Some sounds are unclear.

No option to delete several media files at a time.
Real Reviews of 101 Soundboards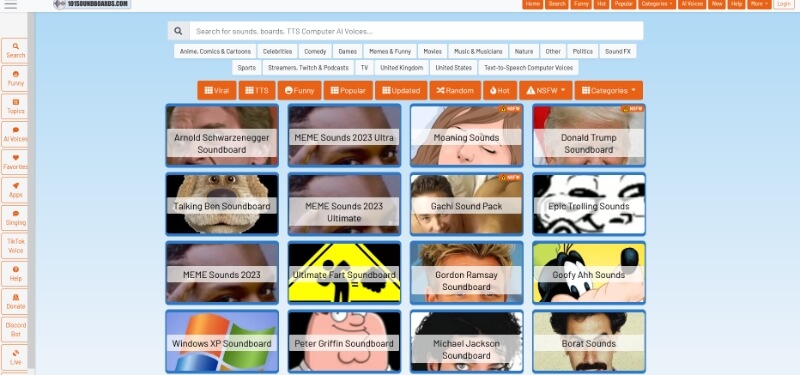 101 Soundboards provides one of the most comprehensive libraries of free soundboards available online. The greatest thing is that you can regulate the playing of a song by pausing it in the middle. As a result, 101 Soundboards is indeed the greatest soundboard tool for podcasting.
While you listen to a song, particularly a line, you'll see the whole spectrum of the audio, and the transcribed line, just at bottom of the window. You may choose whether to cut the clip short or finish it completely. This website is well-known for various kinds of soundboards, and you may browse the most famous, most frequently upgraded, or searchable soundboards in the collection.
You may also create an account and post your own sound recordings. 101 Soundboards, on the other hand, does not yet feature a mobile phone app, therefore it can't compete with Soundboard when it comes to developing your personal gallery.
Features:
101soundboards.com has hundreds of soundboards - Mixing audio clips may be a lot of fun.

To hear the sound clips, choose or search for the soundboard you wish to utilize, then tap the sound clips.

You may save the audio to your phone as MP3 files. Select the audio, then hit the Link and Save buttons beside it. On your desktop, the MP3 would be downloaded.
Pros:

It possesses a pretty easy user interface.

It may be used on a variety of devices.

Furthermore, there is no need to register or log in to install.
Cons:

Some soundboard is long

Apps for mobile isn't as good as its website
How to Appy Soundboards While Gaming and Chatting?
IMyFone MagicMic is an amazing application that runs really well, and this is among the greatest voice changers for virtual life. This application is functional with live broadcasting software including Twitch and therefore is available for Pc. Users may also enable it to broadcast games such as PUBG, WOW, and Fortnite.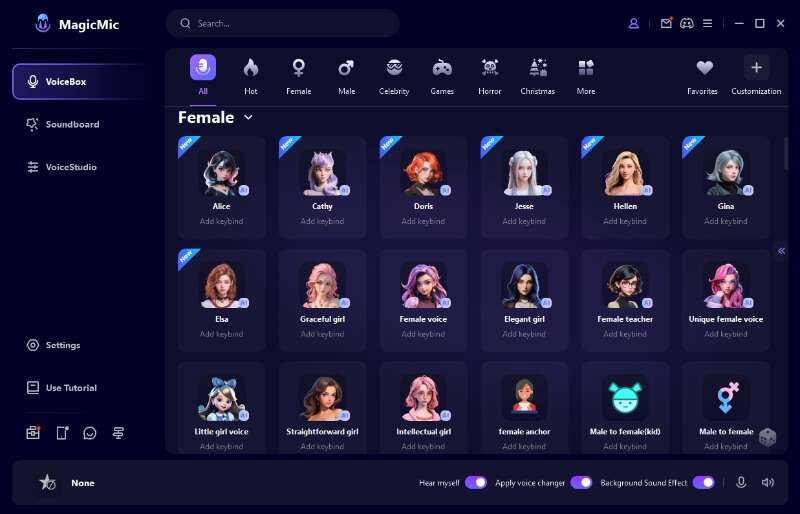 Furthermore, the voice magic application is incredible, with special Skype, Webcam, and Discord chat capabilities. It's a legitimate voice changer for applications, videogames, live streaming, and conversations. Customers will have a terrific experience thanks to the technology's 100+ voice-changing features. 
Watch Video Guide About MagicMic Soundboard
Steps to use
MagicMic allows you to modify your sound pitch in a few easy steps. To download and record audio, follow the steps described here.
Step 1
The first thing is to download and install the latest version of iMyFone Magicmic. The greatest feature about this application is that it is available for Windows and guarantees 100% accuracy.
Step 2
Allow third-party programs as an installation option before installing the MagicMic. For the first time, you would be asked to allow your device to download APKs for this reason.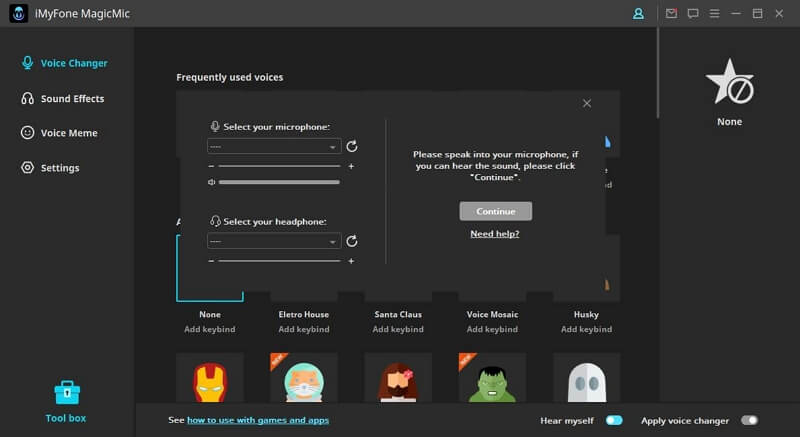 Step 3
After you've installed the software on your computer, you'll need to start it. You'll discover great sound effects options there, and you may pick and select the ones you want.
Step 4
Select a sound effect that you like.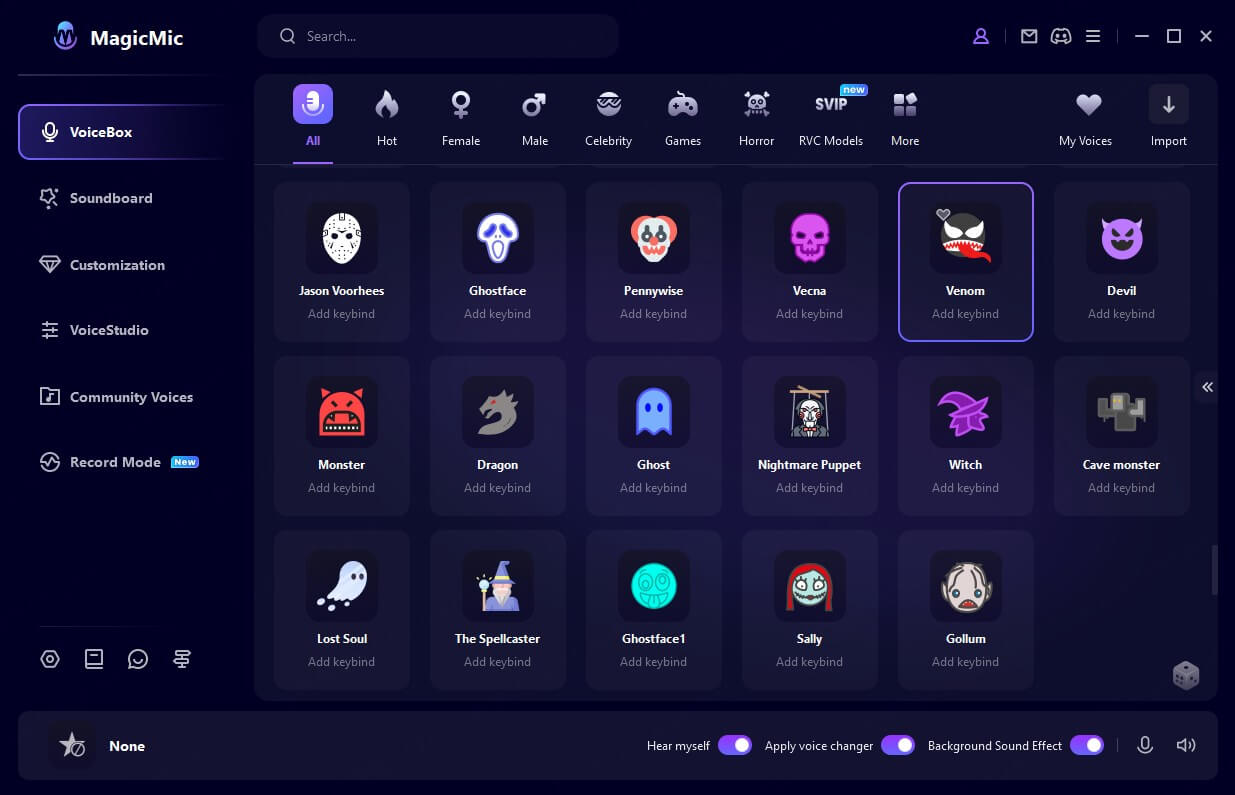 Step 5
This tool will change your audio and with this innovative software, you can have a great time.
Conclusion
Internet users are using a variety of voice-changing techniques to be invisible on major streaming networks. Chat services use the voice changer as well.
But, these technologies have also been subjected to a great deal of exploitation. iMyfone MagicMic is among the greatest soundboard for pc. As a sign of unending human development, these gadgets provide enormous benefits to their users.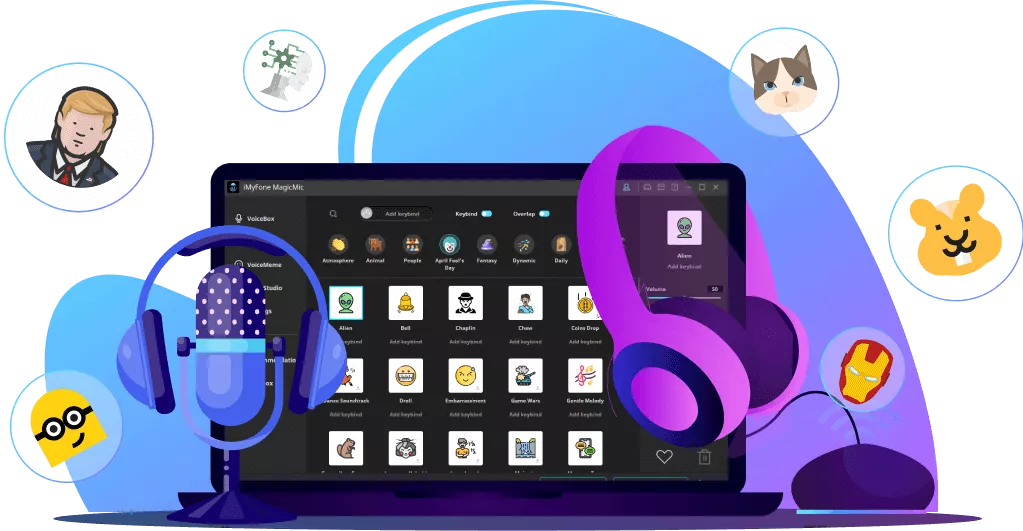 100+ Voice effects for one-click voice changing in real-time.
Huge library with 300+ Voice Effects and 150+ Voice Memes.
Sound emulator in games, live, chatting, online classes, and more.
Voice recording and audio voice changing is supported.
Voice studio lets you create any voice you like.