It's no secret that technology has taken over our lives. We are constantly using gadgets and devices to make our lives easier and more efficient. But what about the times when we just want to have some fun? That's where free voice changer software comes in.
This type of software allows you to change your voice so that you can sound like someone else with AI voice technology- or even a completely different gender.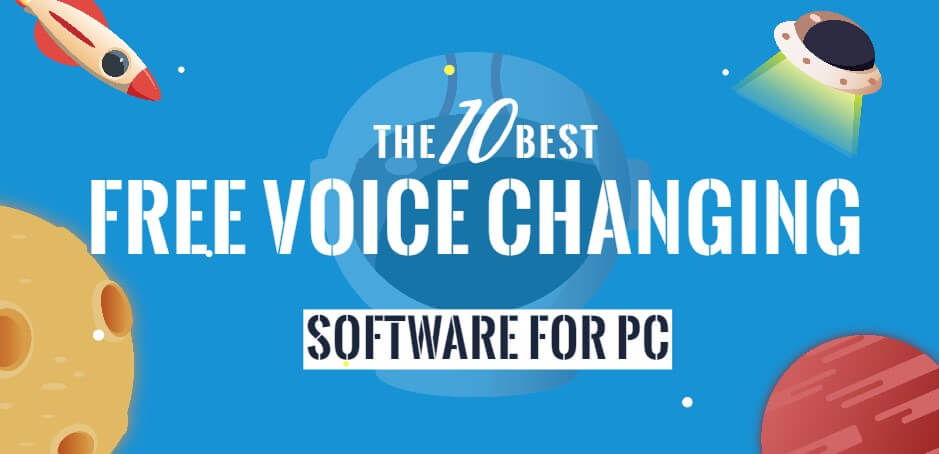 In this article, we will be taking a look at the top 10 free voice changer with AI so that you can make an informed decision about which one is right for you.
Bonus Tips
How to sound like celebrities or movie characters when you are playing games or live streaming,here is magicmic real time voice changer which can help you make it!!
Top 10 Free Voice Changer Softwares for PC
There are many reasons why you might want to use voice changing software. Maybe you want to play a prank on your friends or family members.
Or, maybe you just want to add some excitement to your online gaming experience. Whatever the reason, there are plenty of options available for you to choose from.
Let's learn about it and choose the best free voice changer for you.
1.MagicMic -Free AI Voice Changer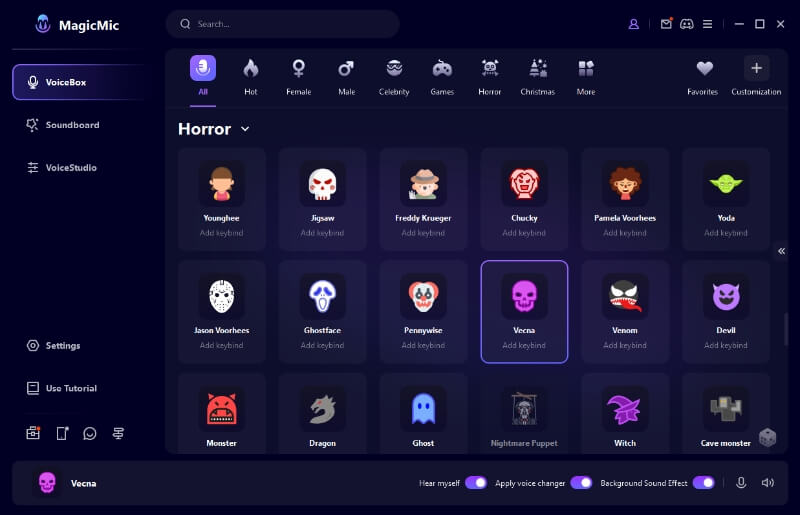 iMyFone MagicMic is a AI live voice changer for PC and Moblie that offers 125+ various voice filters, including AI voices, which are free to download. With more than 600+ sound effects and voice memes, you can easily get started changing your voice.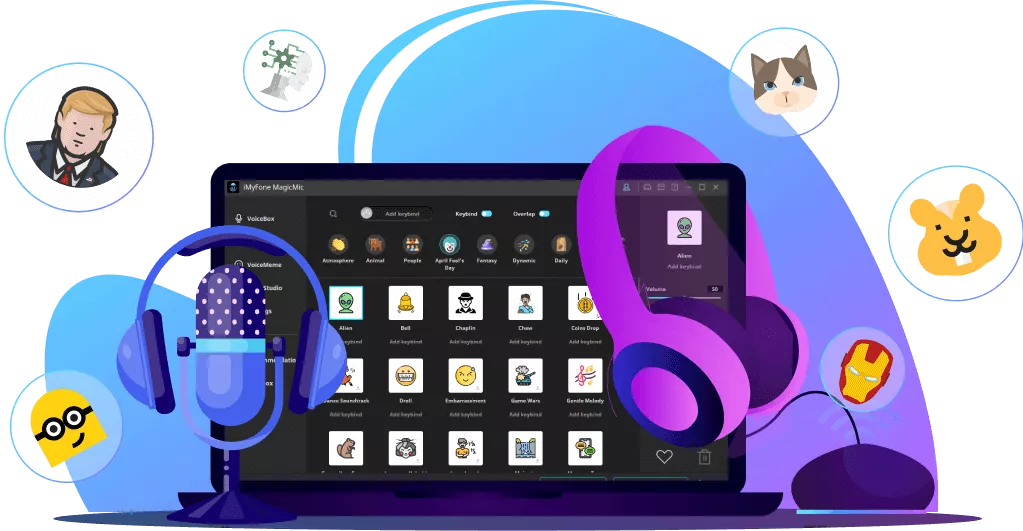 125+ Voice effects for one-click voice changing in real-time.
Huge library with 400+ Voice Effects and 150+ Voice Memes.
A sound emulator in games, live, chatting, online classes, and more.
Voice record and audio voice changing are supported.
Voice studio lets you create any voice you like.
Free AI voices for voice simulation.
It also has a sound emulator that allows you to change your voice directly in games or other applications. You can also use the software to change the voice of an audio file or recording. MagicMic is easy to use and offers a variety of options to customize your experience.
Pros & Cons
MagicMic voice changer offer free and pro version. It has the most voice-changing effects than other voice changers on the market.
2. Voicemod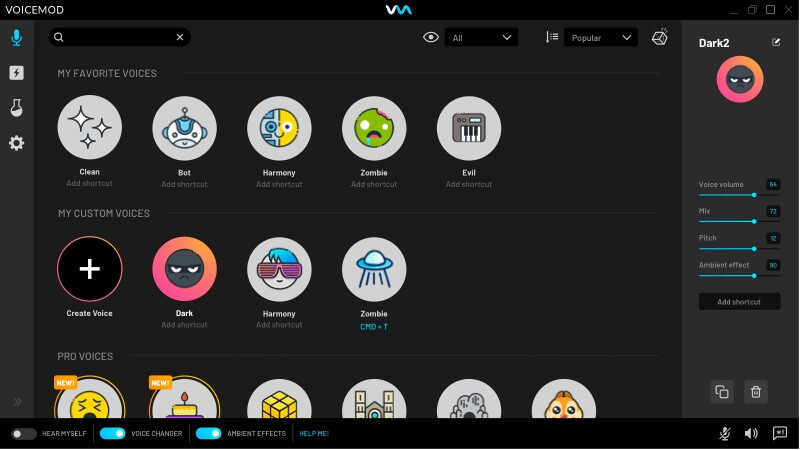 Voicemod is one of the most popular AI voice changer software on the market. It offers a real-time voice changer that can be used in online games, streaming platforms, and even discord servers. With a clean and user-friendly interface, Voicemod is easy to use for both beginners and advanced users. It also offers a wide range of voice effects to choose from, so you can find the perfect one for your needs.
Pros & Cons
Voicemod voice changer offer free and pro version. It's popular, but some users complaint it crashes sometimes.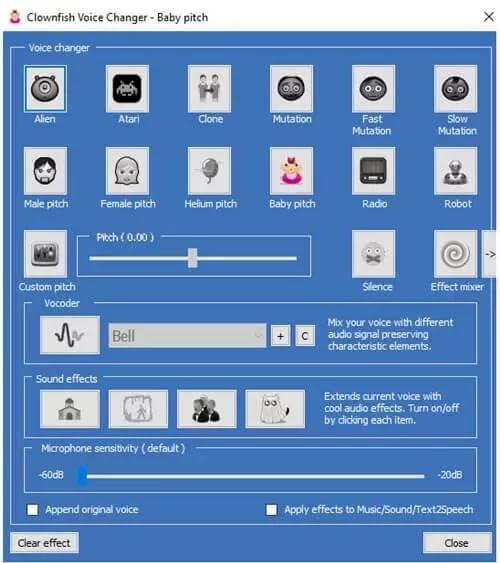 Clownfish is a free voice changer with 14+ voice effects that works with Skype and other applications. It can change your voice in real-time and has many different effects to choose from, including pitch shifting, robot voices, deep voices, and echo effects. You can also use Clownfish to record your voice chats and calls.
Pros & Cons
Clownfish free voice changer has too limited voice effects and function for choice. It is only suitable for those who just want to try 1 time.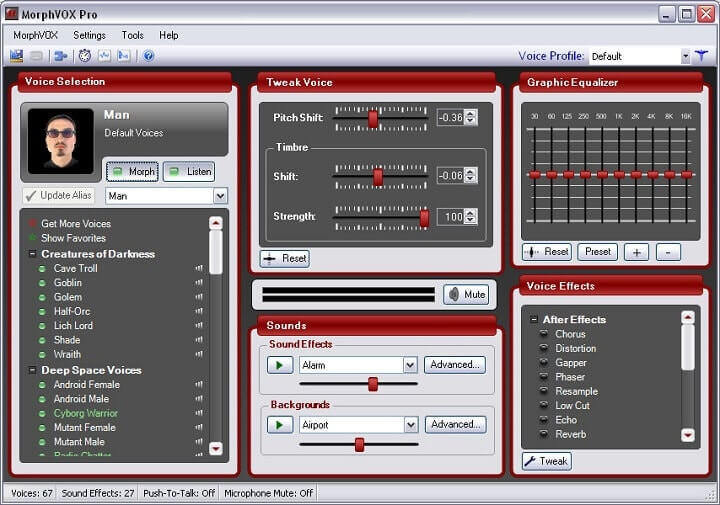 MorphVOX Pro is a voice changer software that is designed for online gaming. It has a wide range of vocal effects that can be applied to your voice, including sounds such as echo, pitch, and more. You can also use it to change the way your voice sounds in real time, which is perfect for gaming.
Pros & Cons
Morphvox pro is quite expensive at 39.99$, and its free version Morphvox junior only has 3 voices for free voice changing.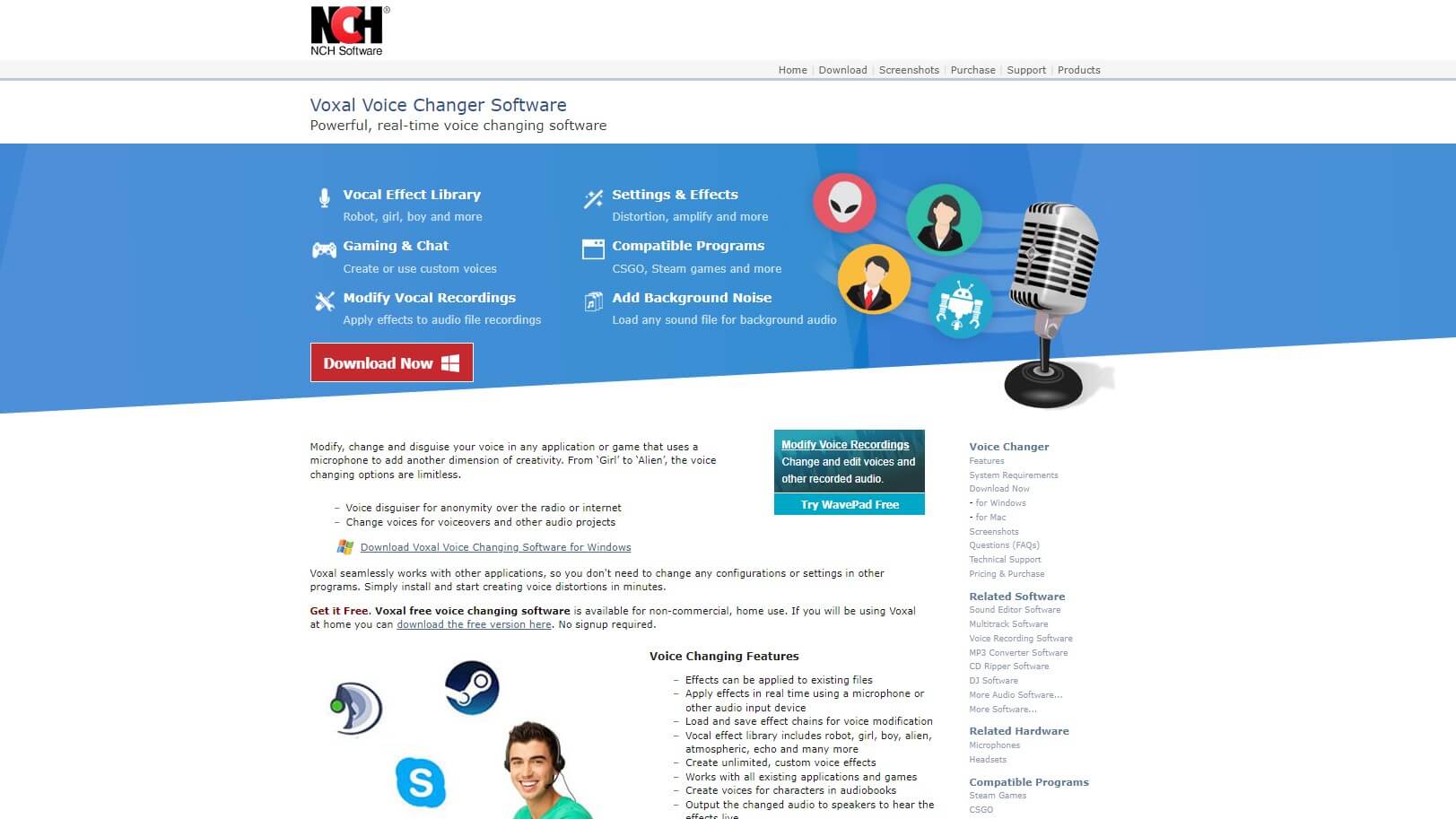 Voxal Voice Changer is a free voice changer software for Windows designed to enhance any game or application that uses a microphone. It's easy to use and can be tweaked to produce a wide range of voice effects, from deep and grungy basses, to high-pitched squeaky voices. You can even create your own custom voices.
Pros & Cons
Voxal voice changer really needs to improve its UI design, the interface is too ugly. But anyway, it is ok.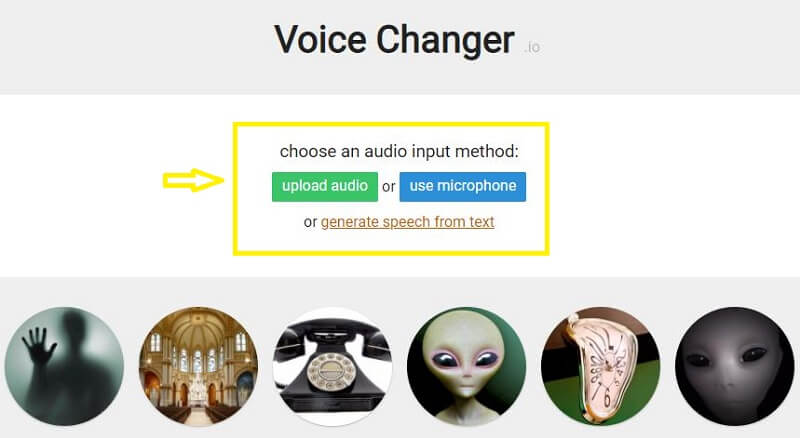 If you're looking for a simple and online free voice changer for PC, Voicechanger.io is a great option. With this online voice changer tool, you can also use it to record your voice and then play it back with a new voice. Voicechanger.io offers a variety of different voice types to choose from, so you can find the perfect one for your needs.
Pros & Cons
This online tool doesn't work for real-time voice change. That means you can't use it while gaming and voice chatting on Discord.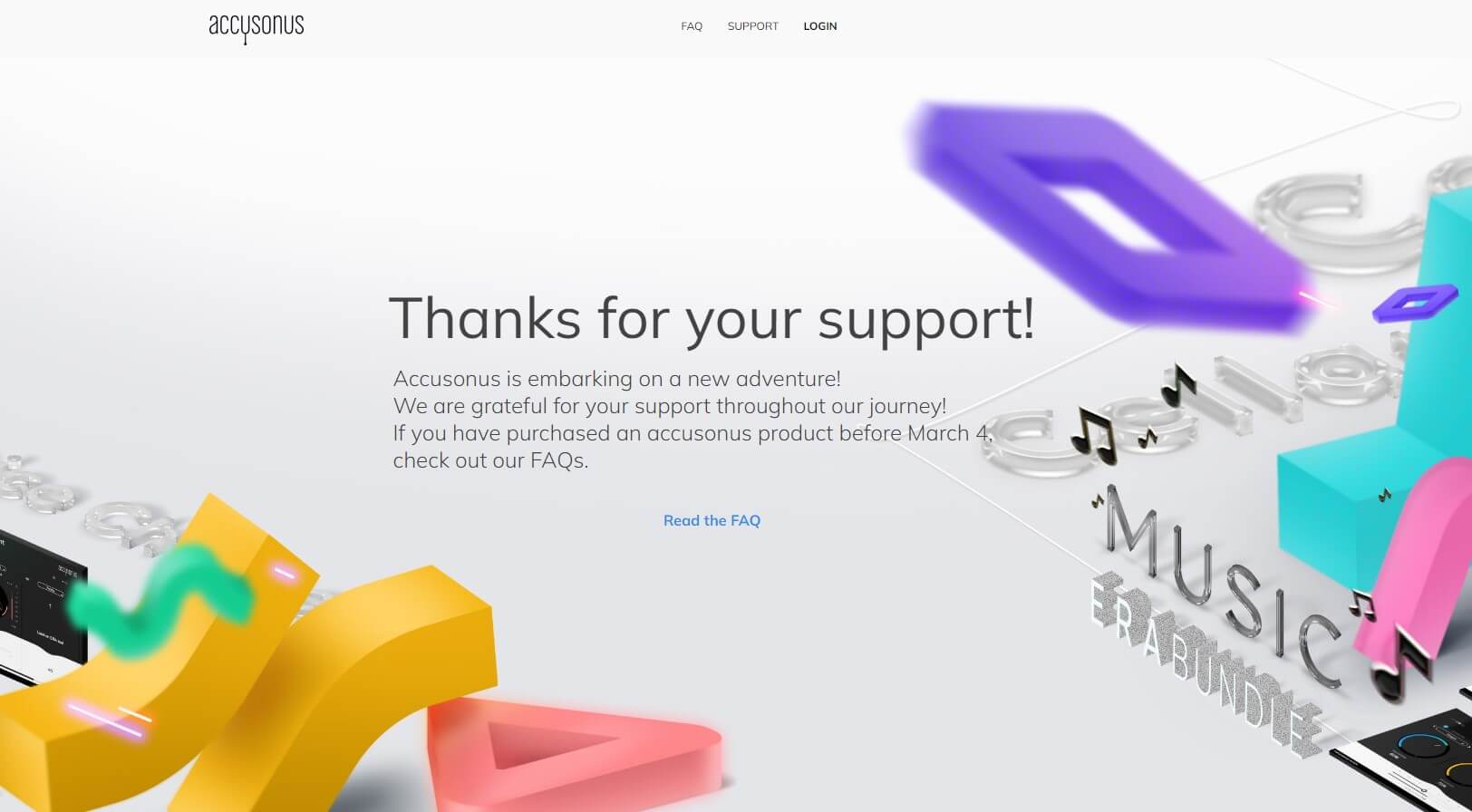 With Accusonus, you can easily change your voice in real time. There are several presets to choose from, or you can create your own custom voice. This software is great for gamers who want to change their voice to match their game character, or for anyone who wants to have some fun with friends by changing their voice.
Pros & Cons
It is not very stable on my windows. But you can have a try.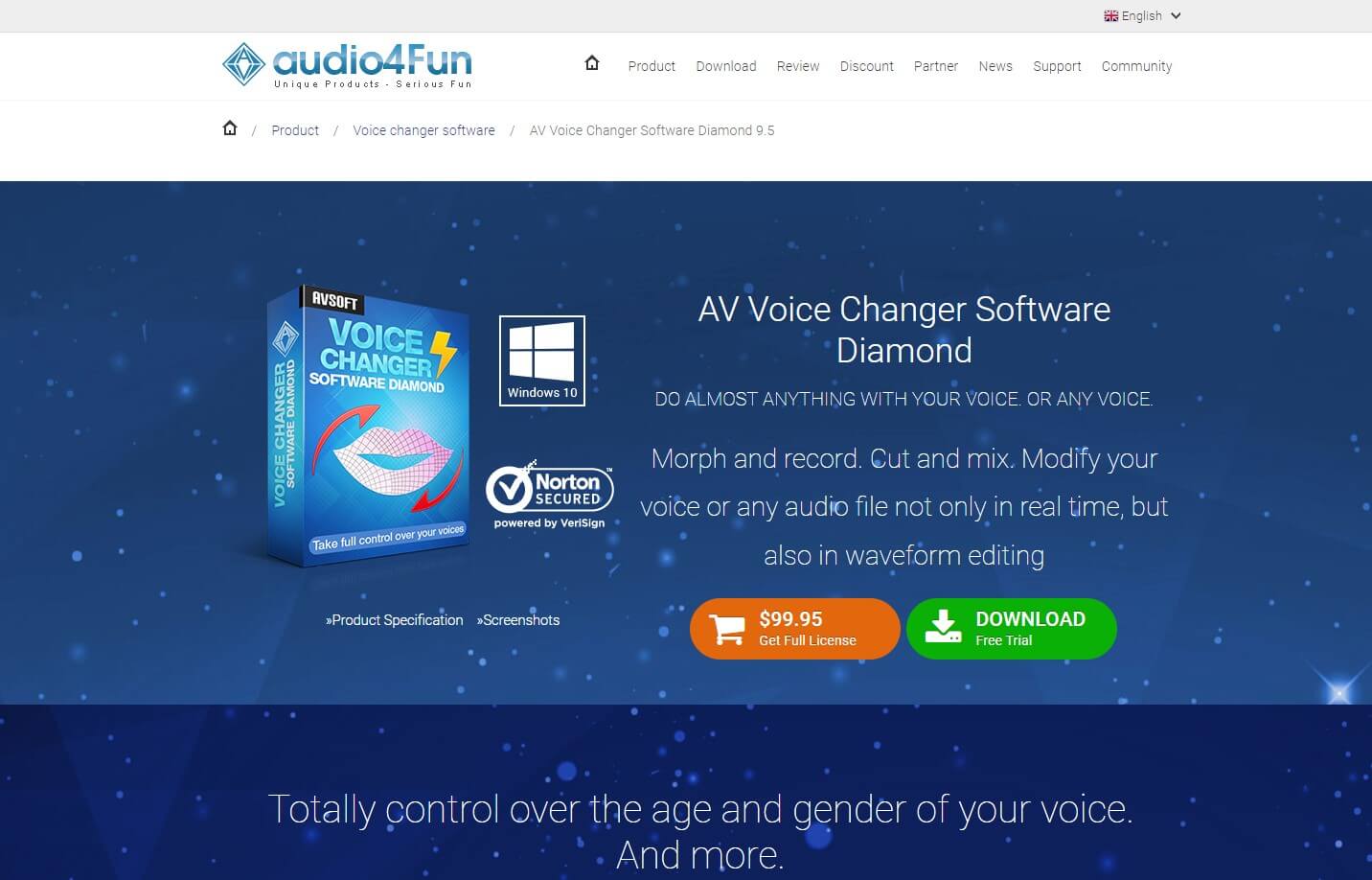 If you're looking for comprehensive changing voice software, AV Voice Changer Software should be at the top of your list. It's packed with features that allow you to change your voice in nearly any way imaginable. You can use it to create voices for online video games, podcasting, voiceovers, and more.
Pros & Cons
It is more than an audio editor than a voice changer. You need to have some professional knowledge about sound since there are no pre-made voice filters.
9. DoNaut

DoNaut is a free voice changer software for PC that offers a wide range of audio effects and tools for making your voice sound better. It has a user-friendly interface and is very easy to use. You can change the pitch or timbre of your voice, and add echo, chorus, reverb, and more. You can also use DoNaut to record your voice, or create audio files from scratch.
Pros & Cons
It doesn't have an official website, so I am concerned about its safety.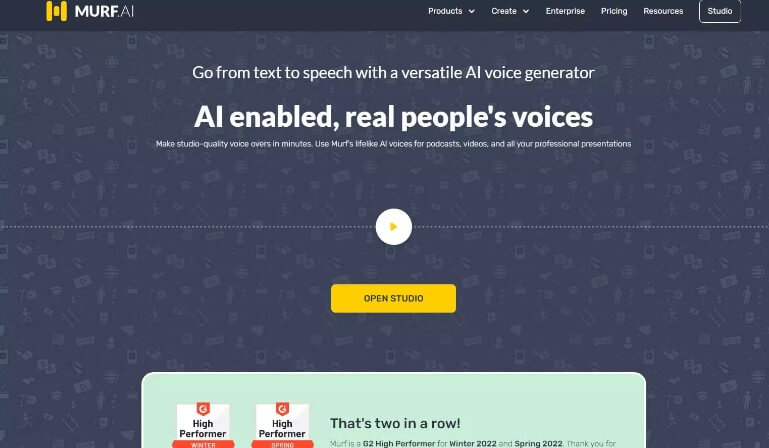 Murf is a free online voice generator with AI that offers a wide range of audio effects to generate your voice from text to speech. With Murf, you can add background sounds, edit your voice in real-time, and use different filters to achieve the perfect sound. Murf is also great for gaming, as it allows you to create custom sound effects and use them in your favorite games.
Pros & Cons
It works for audio editing, you can't use it for online voice chat while gaming or on Discord.
These are just a few of the best free voice changers for PC. With so many options to choose from, you're sure to find the perfect one for your needs. So what are you waiting for? Get started today with MagicMic free ai voice changer and see how much fun you can have with your new voice!
Conclusion: