The realistic text-to-speech AI tech is convenient for a content creator, an accessibility advocate, or natural speech.
In this article, we'll recommend the best realistic text-to-speech voice generators and how realistic text-to-speech generator works.
Listen to text in a realistic audio.

Part 1:What is The Realistic TTS Voice Generator
Generally, text to speech, TTS voices are exceptional clarity and authentic but without the ebb and flow of a natural speaker. These voices are more monotone and flat sounding. There are pauses in conversation, emphasis on important words, and a musical note in many languages when a human being is speaking.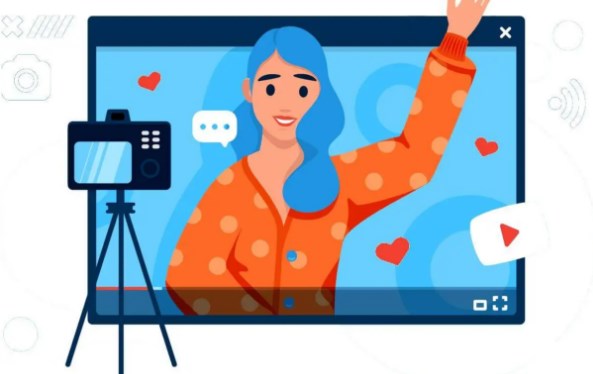 Implementing that versatility in an AI-generated voiceover is challenging and sound, and software engineers have worked hard for years to implement it.
In recent years, developers and engineers have been using Machine Learning AI to learn from natural speakers so that users can now generate realistic text to speech voiceovers.
Part 2: Most Realistic Text-to-Speech Voice Generator For Free
This section discusses the top realistic text to speech voice generator.
iMyFone VoxBox is the most realistic text-to-speech tool. For newcomers, you can experience free realistic text to speech feature with simple steps. Boasting an extensive voice library and offering multiple language options, it delivers a wide array of natural and lifelike voices, both male and female. VoxBox also compatible with different systems including Wins, Mac, iOs and Android.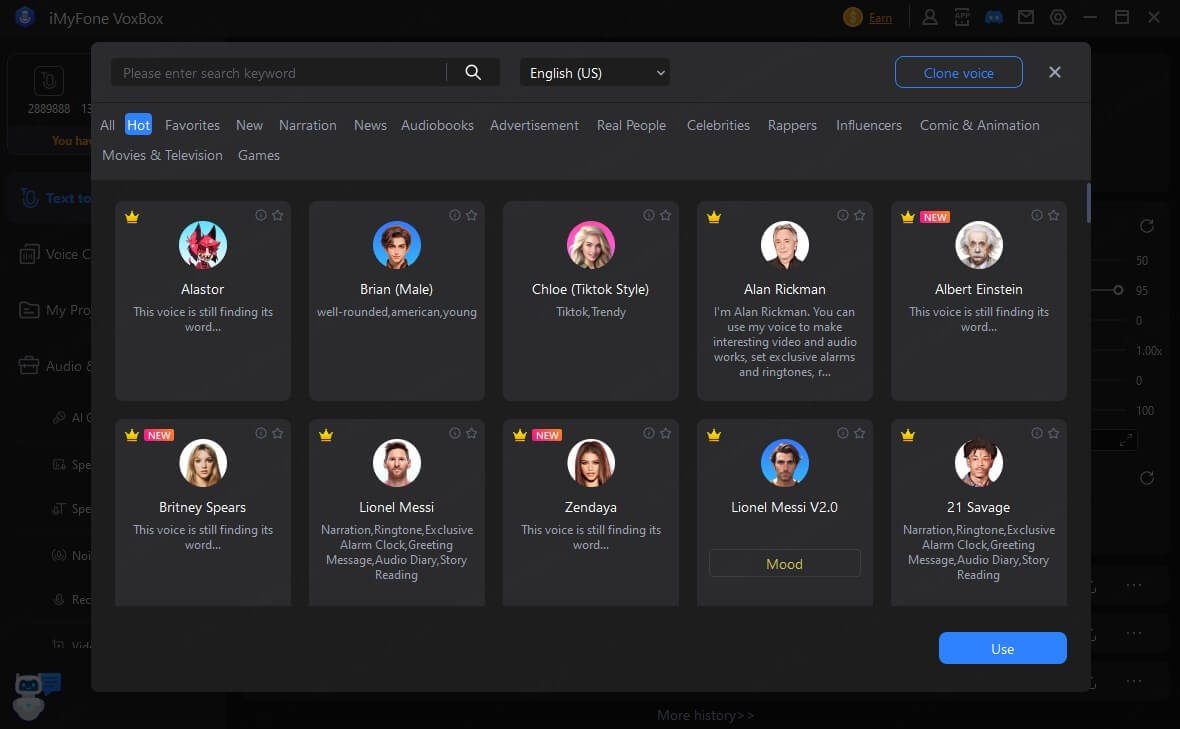 Key Features:
More than 77+ most realistic text to speech voiceovers from the fantastic catalog of up to 3,200 voiceover options in multiple languages.

Dedicated desktop and Android apps.

The free version has all the essential features.

2000 free characters to explore best tts conversion.
How to Make Realistic Text to Speech:
Step #1: Downlaod the VoxBox, and install it.
Step #2: Click on "change speaker" to choose the realistic voice and the language you need.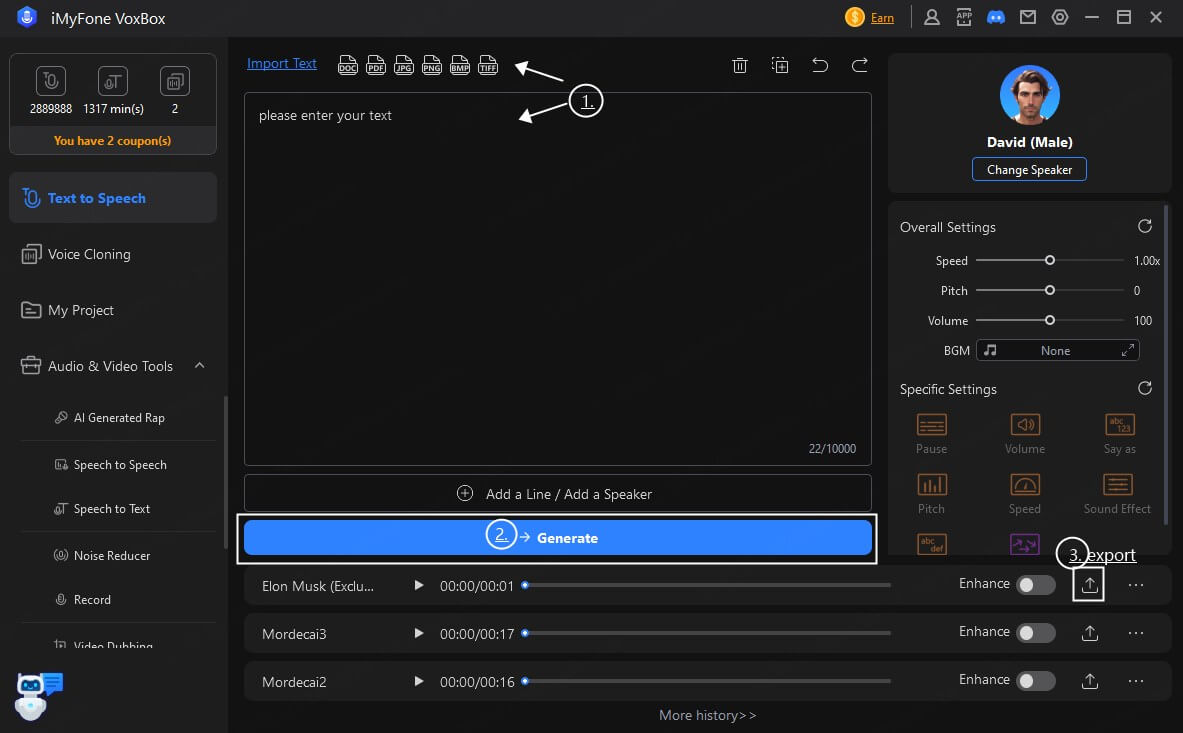 Step #3: Type or import your text, and convert text to realistic speech. And you can get a clearer by hitting "Enhance".
Pros:

Realistic & natural dubbing.

Simply to use and faster realistic tts process

More functions to choose from like text transcription, voice clone, etc.

Lower Price.
Cons:

Need to install it.
Special Offer: Get Official VoxBox with A Discount
35% off Coupon Code: VOXBOXYT
Watch th video to learn more about the Realistic Text to Speech Generator
Part 3: Other Realistic Text to Speech Voice Generators
In this section, instead of desktop or mobile apps, we discuss other best realistic text-to-speech voice generators you can use in a web browser.
Play is an online realistic text to speech tool that employs artificial intelligence to produce audio and voiceovers from IBM, Microsoft, Google, and Amazon. It is beneficial for turning realistic text to speech results into amazing projects.
Key Features:
Convert any text file into a read aloud sections.

You can convert your real-time voice into different options.

Boasts 750 realistic text to speech voice options and accents.

Various use cases include video streaming, e-learning, API integration with apps, IVR System integration functionality, etc.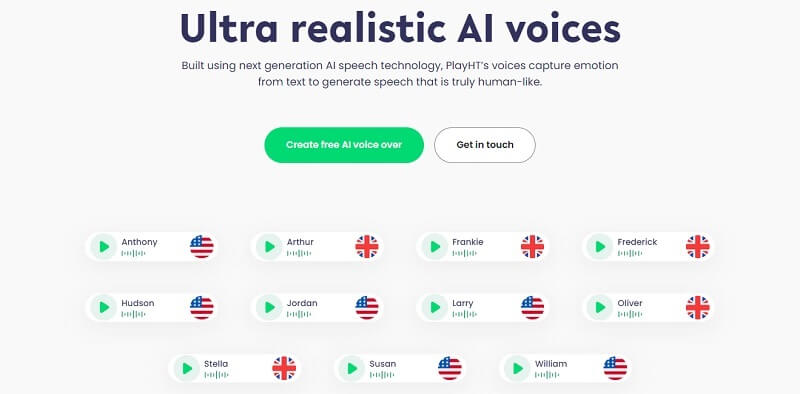 Pros:

Many educators use it for teaching language classes.

Custom voice cloning and tweaking create powerful voice results.
Cons:

Expensive for individuals.
Murf.ai is one of the best realistic text to speech generators available online. A broad spectrum of professionals, including product developers, podcasters, teachers, and corporate executives, use Murf to enable anyone to convert text to speech, voiceovers, and dictations.
Key Features:
Excellent AI-enabled realistic text to speech free on any browser.

Customization options are enormous, allowing you to tweak your best output file.

100 realistic voice generator AI voices in 15 languages.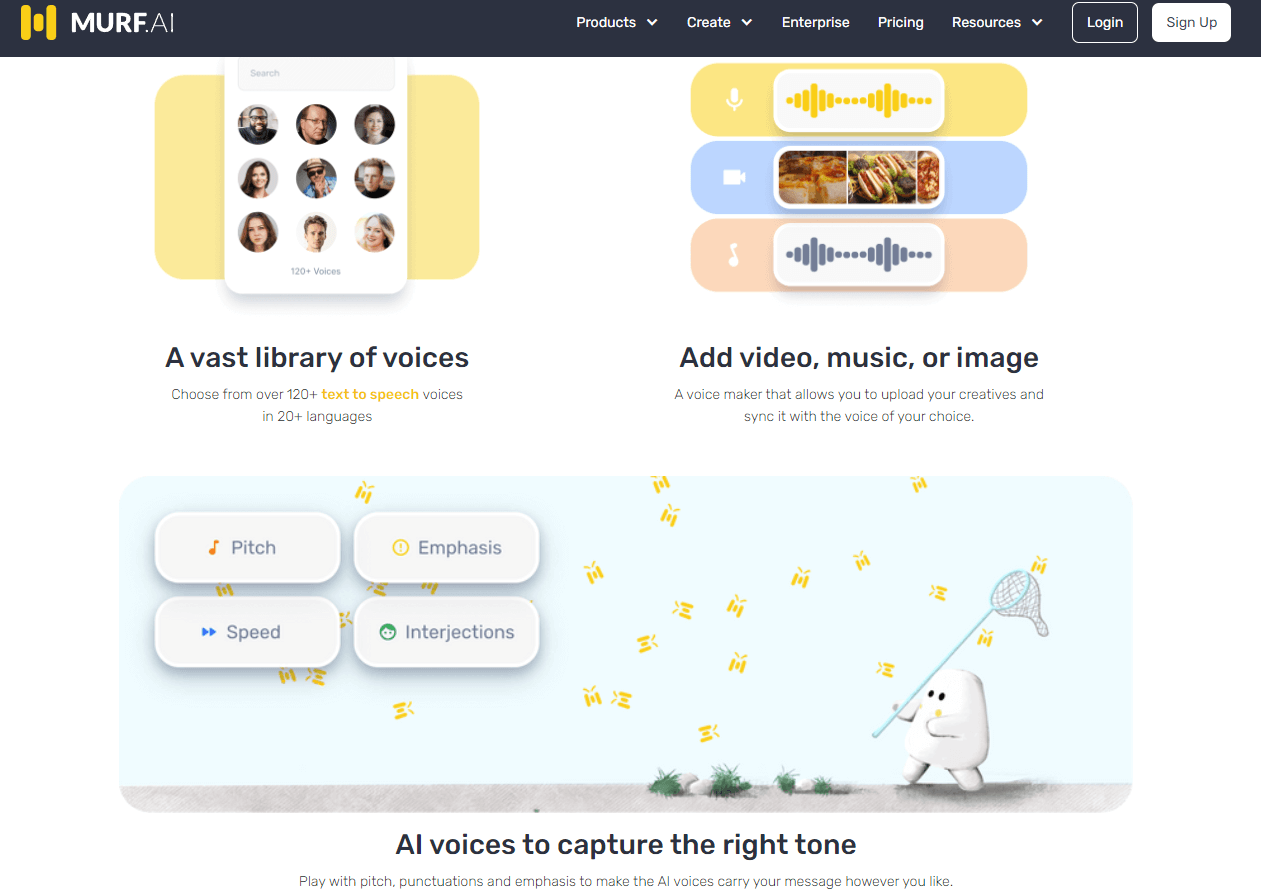 Pros:

Easy to use.

Trusted by industry.

Many perfect AI voices.
Cons:

Excellent for groups, but pretty expensive for single users.
Speechify excels in converting most realistic text to speech in any format. various formats. Whether it's documents or articles, it effortlessly transforms them into audio for a listening experience. Once you have the TTS mobile app installed, you can seamlessly convert text to speech from any website on your browser, have emails read aloud, and more.
Key Features:
Varied selection of more than 30 voices to choose from.

Support for over 15 languages.

Web-based platform accessible through Chrome and Safari extensions.

Capability to scan and convert printed text into speech.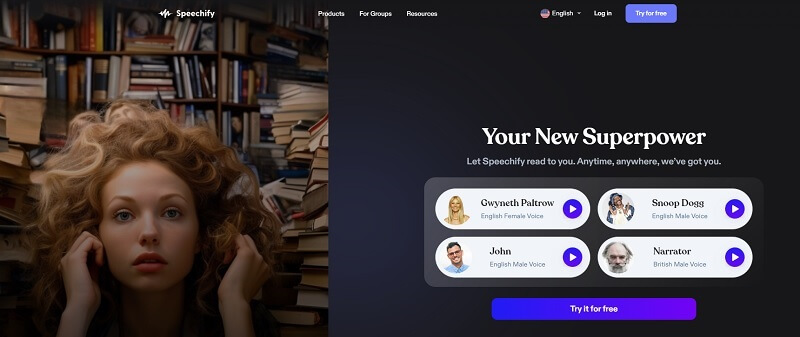 Pros:

Also provides applications.

Apply to education, reading, etc.

Listen at any speed.
Cons:

The voice options are fewer.
Part 4: The Benefits of Realistic Text-to-Speech
Here are the benefits of a most realistic text-to-speech generator:
Natural Sounding Speech: A realistic text-to-speech generator produces speech that closely mimics human speech patterns, making it sound natural and engaging.
Personalization and Customization: Users can often customize the pitch, speed, and tone of the generated speech to match their preferences, enhancing the listening experience.
Voiceover and Narration: realistic TTS can generate voiceovers for videos, animations, and presentations, saving time and effort in hiring voice actors.
Educational Tool: In education, best realistic tts helps students with reading difficulties comprehend texts better, ultimately enhancing learning outcomes.
Part 5: FAQs about Realistic TTS Voice Generator
1. Is There a Text-to-Speech That Sounds Realistic and Natural?
Yes, there is quite a few realistic text to speech generators available. Some have dedicated apps, while others are cloud based. Then others are only web-based realistic text to speech convertors that are amazing but require the internet constantly.
The more realistic text to speech voiceover is generated, the more expensive the tool will be.
Even then, we recommend choosing one of the few text to speech realistic voice generated we mentioned in this article for their quality and compatible prices.
2. Which is the Most Realistic Text to Speech Software?
A few of the top tools and services with the most realistic text to speech output are IBM, Azure, Google, Amazon, etc. TTS services. If you have a company or a business, you can afford their rates, but it is unacceptable as an individual or a social media streamer.
In this case, applications such as VoxBox are the best option as they offer professional tools and voiceover options at fantastic prices.
3. How do You Make the Realistic Text to Speech?
People talk in different accents, and their speech flows natively to different regions and cultures. Many languages emphasize particular words that are only specific to their region, like questions, names, or sounds. We will need machine learning AI to implement that in the realistic text to speech free converters. Only then TTS tools and software can achieve this feat.
4. Are there best text-to-speech options?
Absolutely, there are several top-tier text-to-speech (TTS) options available. One notable choice is VoxBox, which stands out for its natural and realistic text-to-speech capabilities. VoxBox offers a wide range of voices and languages, allowing users to generate lifelike audio from text. With its advanced features and ease of use, VoxBox is considered among the best options for creating high-quality voice output in various applications, from audiobooks to videos.
Conclusion
Many realistic text-to-speech voice generators are on the market. This article discusses a few of these fantastic realistic text-to-speech tools.
Our recommended choice is VoxBox because of its valuable features. It has a dedicated PC and Android app as the most realistic text-to-speech tool with over 3,200 voiceovers.