The entertainment industry has seen a surge in the use of AI singing voice generators that create realistic singing and rapping voices. like UMG removed a viral AI-generated song imitating the voices of Drake and The Weeknd.
With numerous music editing software and AI voice generators available, VoxBox stands out as an AI singing voice generator that provides content creators, Youtubers, and gamers with an opportunity to produce captivating songs in various genres, including rock, and rap.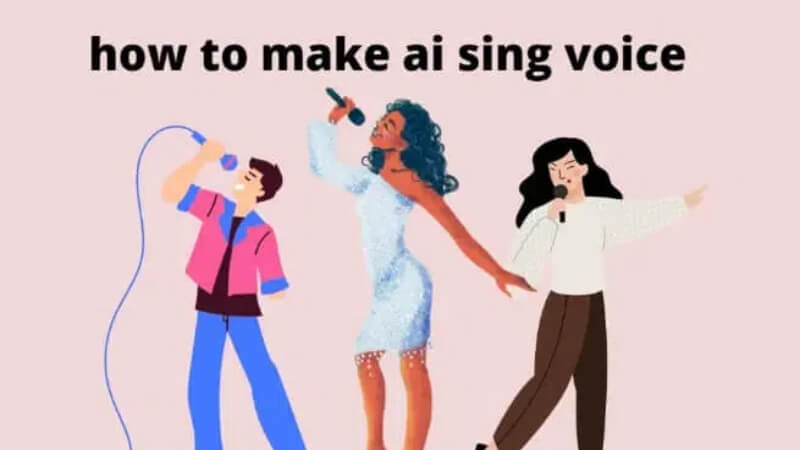 Part 1: What is an AI Singing Voice Generator and Sing Synthesis?
An AI singing voice generator is a tool that utilizes artificial intelligence algorithms to generate synthetic singing voices that imitate human voices. It is a type of voice synthesis technology that can create original music pieces with synthesized vocals. These AI-generated singing voices can be used in a variety of applications such as music production, video game soundtracks, and even virtual assistants.
Singing voice synthesis is the way of generating a singing voice from musical instruments with lyrics using the computer, like text-to-speech. Singing voice synthesis was developed in the early 1950s. Text-to-speech for singing voice synthesis is based on two things, statistical parametric synthesis and unit selection. Statistical parametric synthesis means when you reproduce the features of a voice, while unit selection means when small snippets of recordings are recombined to make a song. It makes it easy for small composers to create songs from musical scores and text-to-speech in different singers'voices.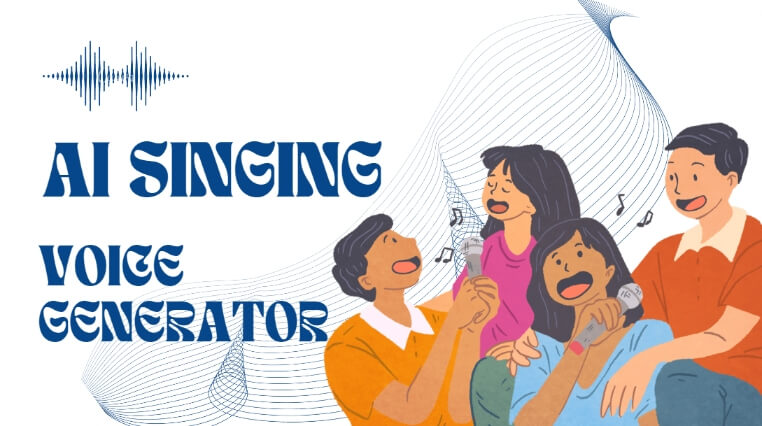 Part 2: The Best AI Singing Voice Generator Recommend
iMyFone VoxBox is an AI sing voice generator for text-to-rap, text-to-music, and even text to speech, With iMyFone VoxBox, you can also select multiple singers including Justin Bieber, Kanye West, and Eminem, and use your lyrics to create a song. You can choose any singer from the list and reproduce their AI singing voice in your way.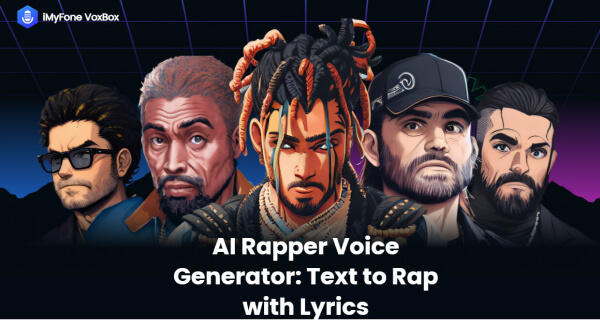 How to Make AI Sing Voice:
Step 1: Download and install VoxBox, and open it.
Step 2: Choose the AI voice type, and select existing ones that you want the AI voice to sing or speak.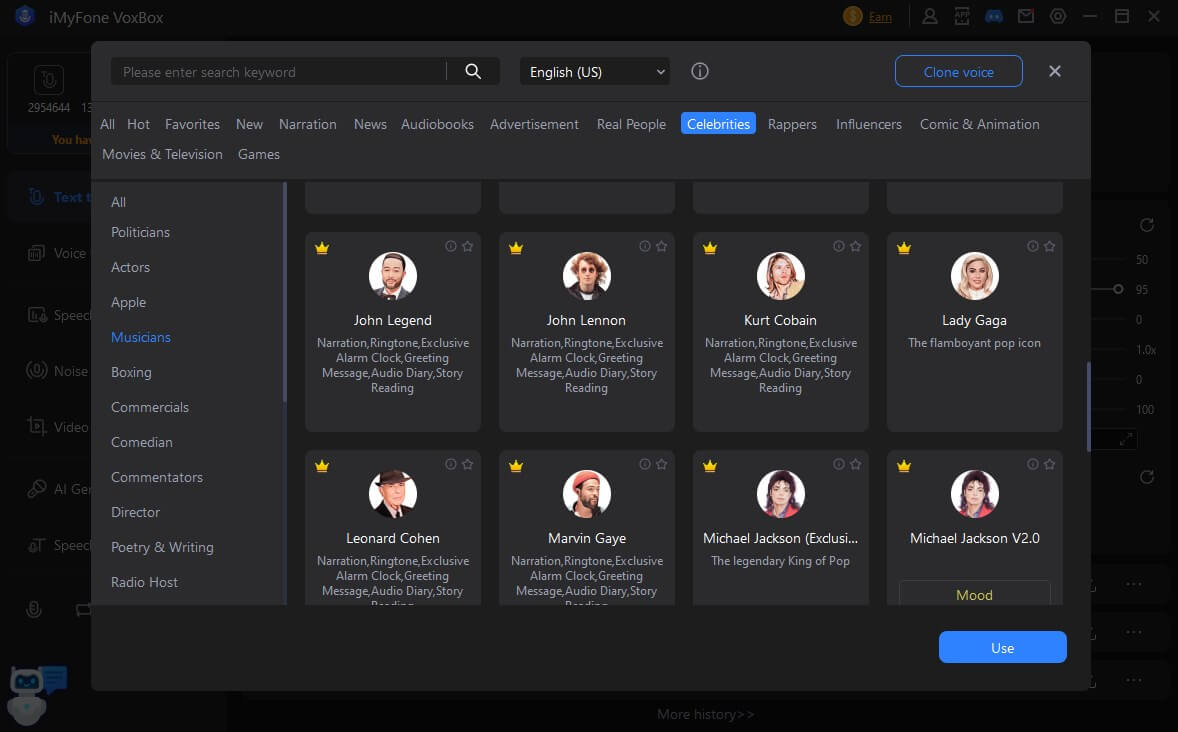 Step 3: Input your lyrics and then click "convert" to wait for the AI voice track generated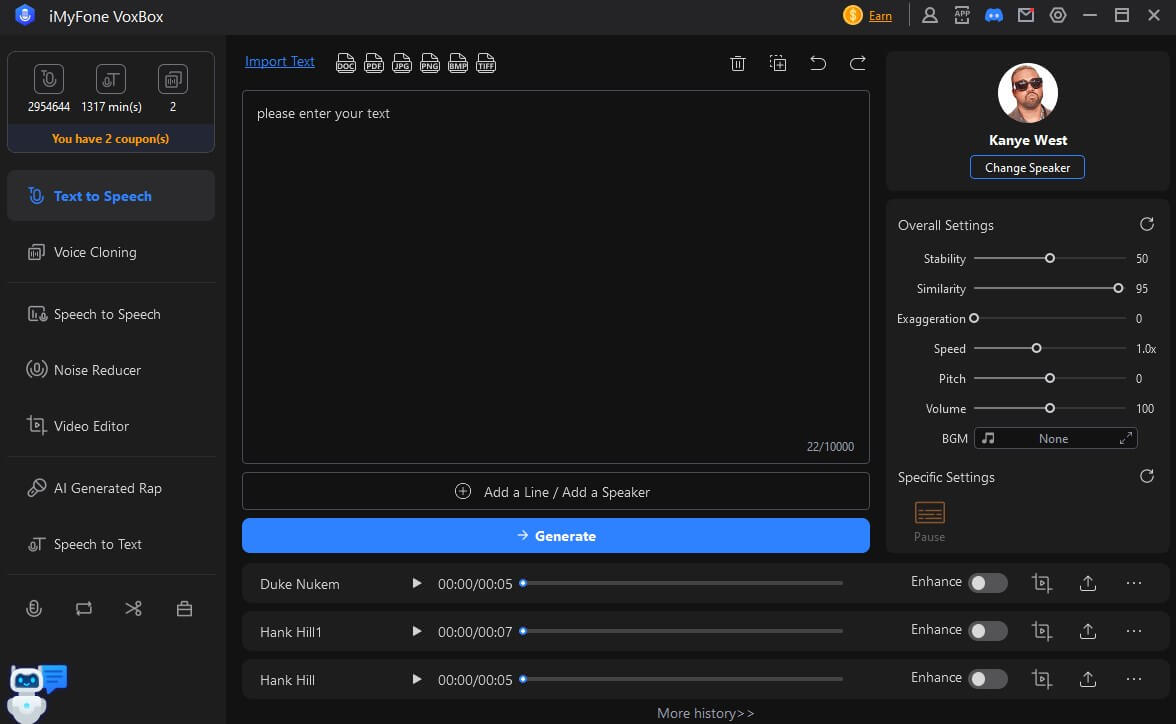 listen the AI singing voice from Kanye West

Key Features:
More than 100+ singing ai voices like travis scoott, Juice Wrld, The weeknd, etc.

Diffrent 100+ aceent voice for realistic text to speech

Multiple built-in functions like software of voice record like music, voice generate, voice convert, text transcription, voice cloning, and audio edit.

You can export the file in different audio formats, like MP3, WAV, etc.

VoxBox also has editing features like trimming, cutting, recording.
Review:
iMyFone VoxBox is not only used officially, but people use it for entertainment purposes as well. Many users love this tool because of its simplicity and its diversity. The editing and recording feature of this tool is a plus point for the users. The wide range of voice libraries attracts users.
Price:
| Plan | Price |
| --- | --- |
| 1-month Plan | $15.95 |
| 1-year Plan | $44.95 |
| Lifetime Plan | $89.95 |
Part 3: Other Text-to-Song Software to Get Sing AI Voice
1. Voicemod
Voicemod's text-to-song is an entirely browser-based ai singing generator. This means you can easily create a free ai singing voice online directly from your mobile or desktop browser.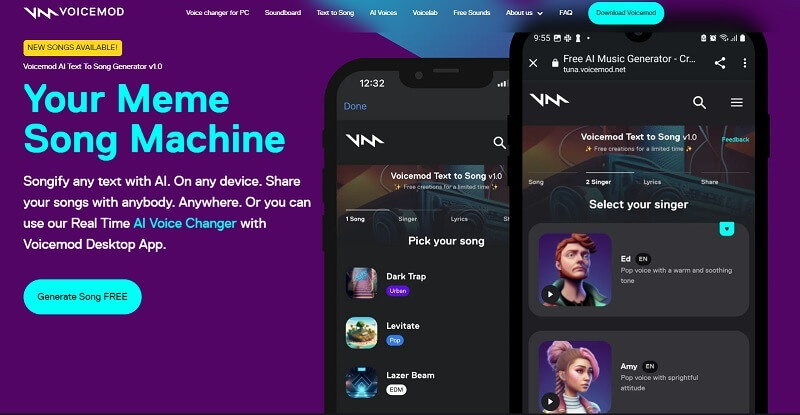 Key Features:
From different genres like Pop, Trap, Hip Hop, Classica, and more

only type in your lyrics to get AI sing voice.

Easily to use.
Magicmic is a real-time ai singer voice changer that allows users to change their voice while singing or speaking. It uses advanced artificial intelligence technology to modify the user's voice in real-time, creating a variety of different effects and styles.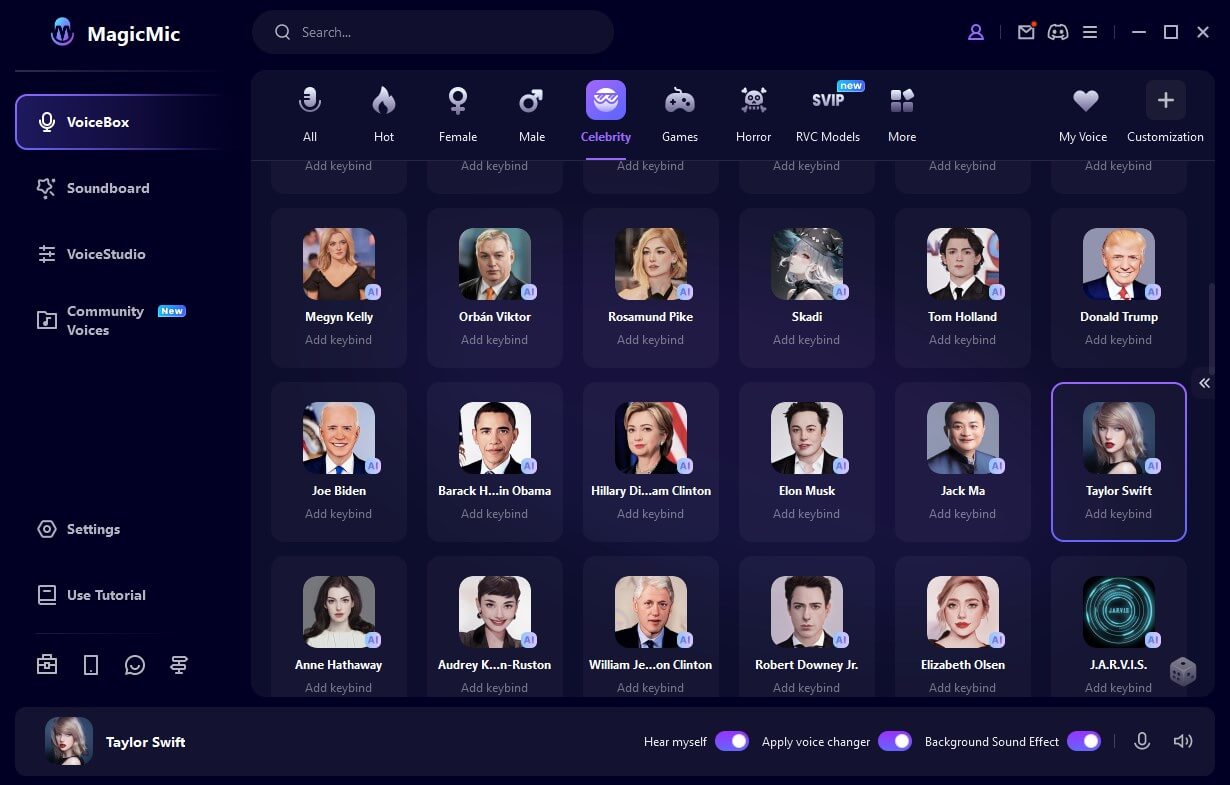 Key Features:
Provides an extensive variety of voice and sound effects:125+voice filters, 150+sound effects, 400+voice memes

Supports major gaming platforms

User-friendly and customizable

Enables real-time voice modification during voice chats and streaming sessions.
Part 4: Hot FAQ about AI Singing Voice Genrator
1.How do I make my voice sound like a rapper's voice with AI?
Choose an AI singing voice generator like uberduck.ai, VoxBox, Voxmaker, etc, to get your favorite ai rapper's voice
2.Are there other AI singing voice generators?
Yes, there have many other ai singing generators like Voicify.ai-AI Covers your favorite artist, Musicai-ai music generator, easily get a cover song with ai
Conclusion
This article sums up the information regarding singing voice generators with AI. With the help of a singing text to speech generator tool, you can create your songs free and easily . iMyFone VoxBox has multiple singers' voices from which you can choose. You can create songs in multiple languages as well with AI. It is very easy to use and has a trial version that can be used to create songs with your lyrics.

Watch this Video to Learn More About the Best Sing Text-to-Speech Software-iMyFone VoxBox: