The importance of voice changers has been increasing, and everyone loves to deliver the message in prolific and fascinating ways. You can transfer your funny message in the format of GIFs or memes. Moreover, using the soundboard in the background of your video or playing the funny soundboard in real time has become the new norm.
One of the best soundboards that come up with the giggling effect is the Talking Ben soundboard.
Would you like to play the Talking Ben meme in a game or chatting platform? If yes, you can skim through this post, where you get to learn about how to play and download the Talking Ben voice changer.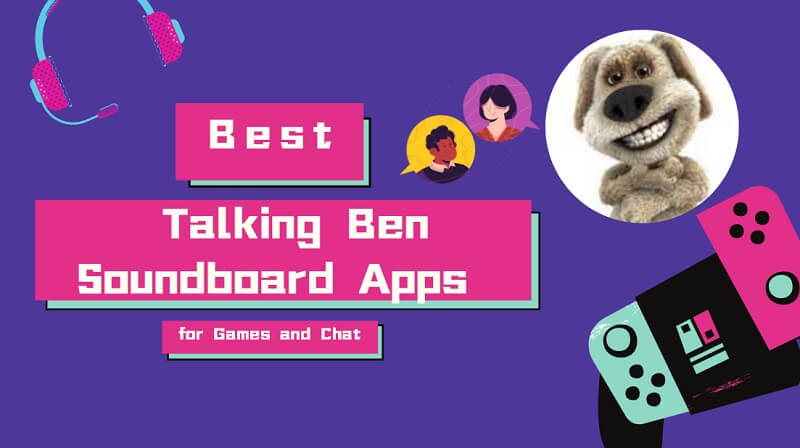 Who is Talking Ben and How Old is He?
The original name of Ben is Benjamin, and he is the main character of the Talking Ben meme that has taken the world to storm. He is a light brown dog who has fallen in love with science.
Ben is one of the most loved dogs in the world that can entertain you for hours without making you bored. If you talk about his personality, Ben is a chemist by profession and doesn't like computing.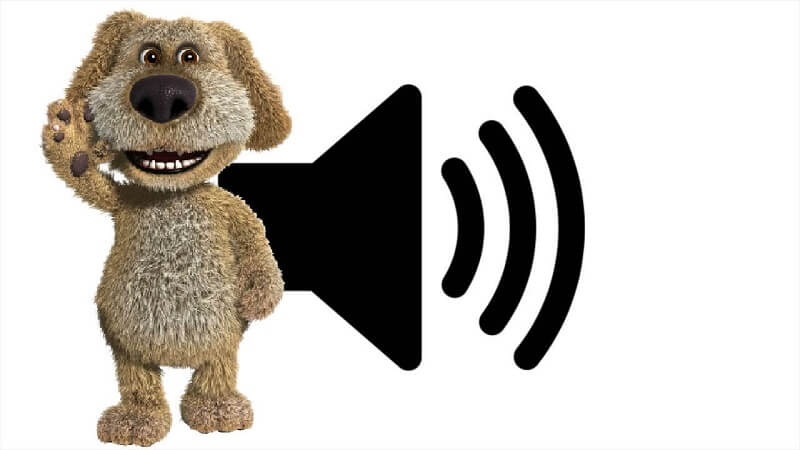 But, in Talking Tom, he is also a good mathematician who knows about math. Ben has various friends, but his voice is something else, and that's why many gamers and meme makers around the world tend to use Benjamin's voice when they create a meme or intend to change their voice in real-time.
Ben is 22 years old, and you can download the Ben Soundboard from various online websites and use his voice for multiple purposes.
How to Apply Ben Soundboard While Gaming and Chatting
Finding an appropriate voice changer to play the Talking Ben soundboard is a given thing. Luckily, you can try out iMyFone MagicMic, a revolutionary real-time voice changer that has changed the voice-changing industry altogether. From helping you to change your voice in real time to applying brilliant voice filters to recorded sound, iMyFone MagicMic tends to get updated now and then.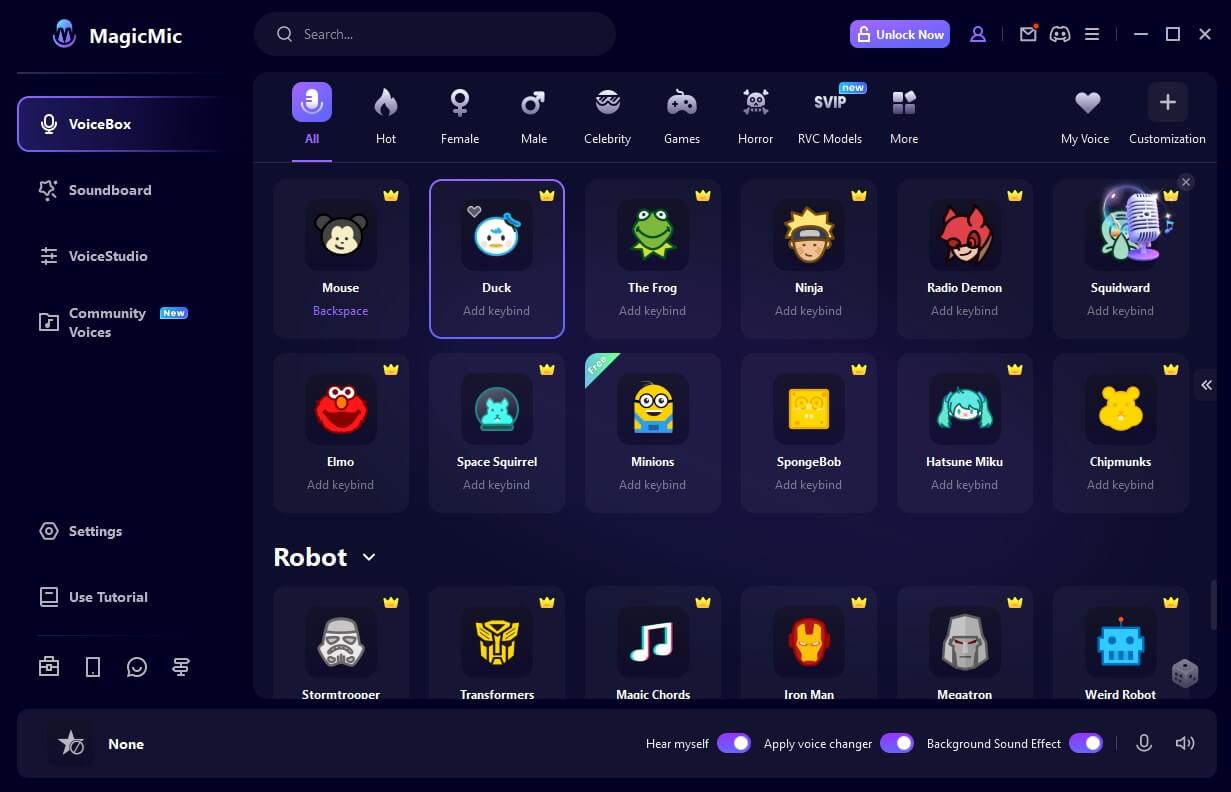 Besides helping you change your voice in real life, MagicMic also blesses you with monumental sound effects. You can play those sound effects in real-time or apply them to your recorded voice.
Features:
Change your voice in real-time by using the 125+ voice filters

Use 150+ voice memes and 400+ voice effects on your favorite online platforms,including Talking Ben voice&soundboard, SpongeBob, Mario, Minions and more.

Supports voice recording, and you can apply voice filters and sound effects to recorded voice

Import the sound in WAV or MP3 format to apply the sound effects and voice filters

Enjoy changing your voice and playing various sound effects to enhance your data and night with friends.

Use MagicMic to prank your friends during online games by changing your voice to mimic a monster or create other exciting effects.
How to change your voice using iMyFone MagicMic?
Step 1: Install the MagicMic on your PC after downloading it from the official website.
Step 2: Select the microphone as your input device and headphones as the output device.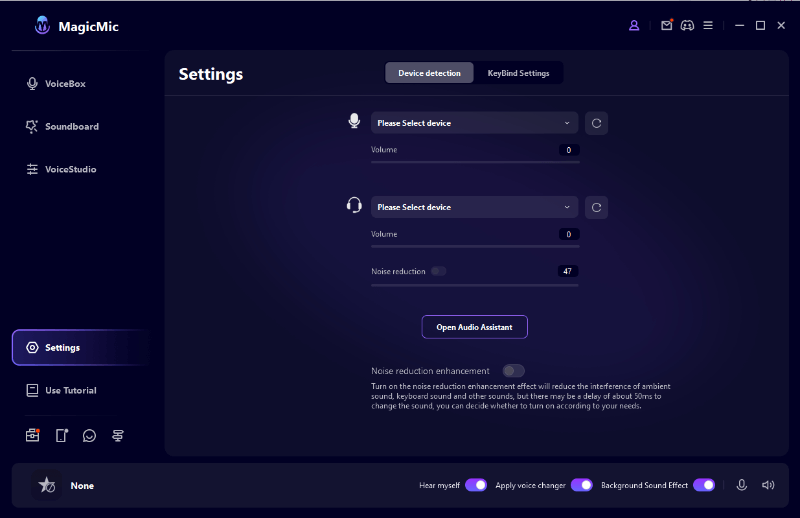 Step 3: Click on the VoiceBox option to select the voice filters you'd wish to use in real-time. Moreover, you can also play the sound effects by tapping on the Soundboard icon.
Step 4: Launch the online platform where you intend to change the voice on. Next, select the microphone (Voice Changer Virtual Audio Device) as your input device, and then you can alter the voice in real time.

Watch Video Guide About MagicMic Soundboard
3 Sound Effect Libraries for Funny Talking Ben Soundboard Download
You can go through the following soundboard websites to download Talking Ben Soundboard.
If you're looking to play the Talking Ben soundboard on your live video or recorded videos, 101SOUNDBOARD.COM might be one of the most reliable websites to download the soundboard. It is a brilliant website that allows you to download breathtaking soundboards and play them anywhere you'd want.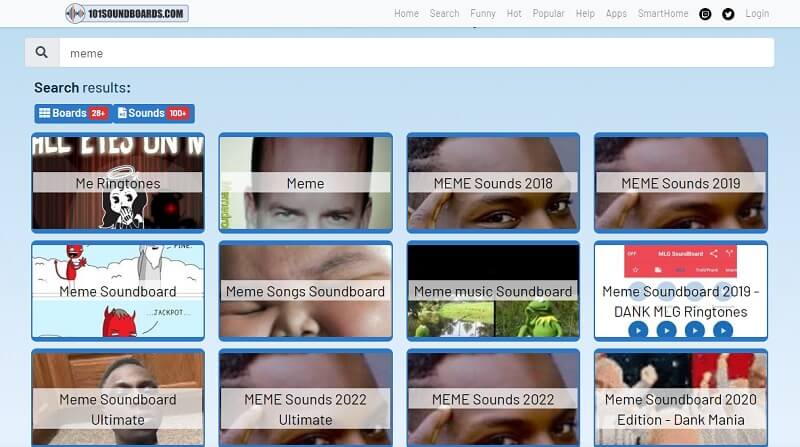 Luckily, you don't need much to access the soundboards at 101Soundboard.com. Instead, you must navigate to the official website, log in with the account, and then grab the preferred soundboards.
Another excellent online soundboard that can assist you in downloading and playing the Talking Ben meme is 'Voicy' soundboard. Apart from downloading the Talking Ben soundboard, this soundboard also provides you with the massive opportunity to play 675,300 without having to do much.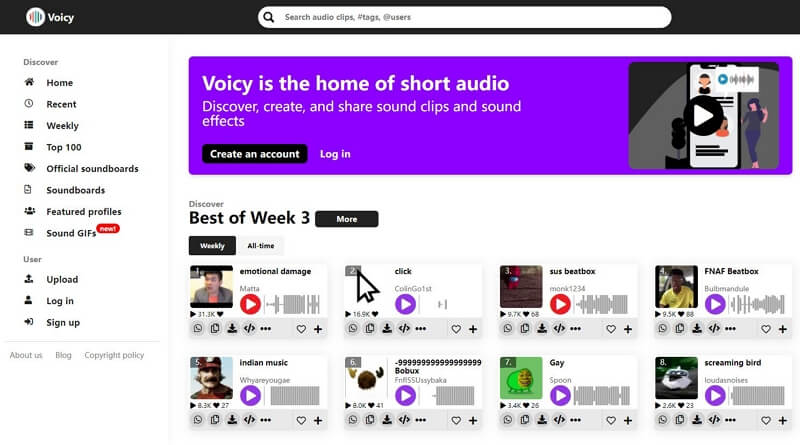 On top of that, you can also create your account on this soundboard and then upload your favorite soundboards. Overall, it is an unbelievable soundboard that empowers you to access the soundboards with prolific sound quality.
Soundboardguy is yet another terrific digital platform that helps you browse everything about the sound library. From scary Vecna sounds to Talking Ben Soundboard, SoundBoardGuy has discovered mind-blowing sound effects. The aim behind introducing this website was to revolutionize the soundboard industry.

Interestingly, all the soundboards you can download from this website are listed category-wise. Moreover, Soundboardguy is also pretty easy to use, and you don't need to sign up with your credentials or download any application. Instead, you can simply visit the official website to download the Talking Ben meme.
FAQs About Talking Ben Voice
What is Talking Ben Voice?
Talking Ben Voice refers to the voice of the character Ben, who is part of the popular Talking Tom and Friends franchise. It is a voice designed to match the personality and traits of Ben, known for his intelligence, wit, and humor.
What is a Talking Ben Voice Changer?
A Talking Ben Voice Changer is a device or application that allows users to modify their voices to sound like the character Ben from the Talking Tom and Friends franchise. It can transform the pitch, tone, and characteristics of your voice, giving it a playful and entertaining twist.
How does a Talking Ben Voice Changer work?
A Talking Ben Voice Changer uses audio processing algorithms to modify the pitch, tone, and other vocal characteristics of the user's voice. It applies various effects and filters to alter the sound, creating a voice that resembles that of the character Ben.
Conclusion
We are wrapping this up, hoping that this guide will help you know how to play and download the Talking Ben soundboard and Talking Ben voice changer.
From using the Talking Ben meme in a recorded video to playing the Ben Talking soundboard in real-time, you've mind-blowing things in your mind. So, why not try iMyFone MagicMic to experience Talking Ben voice?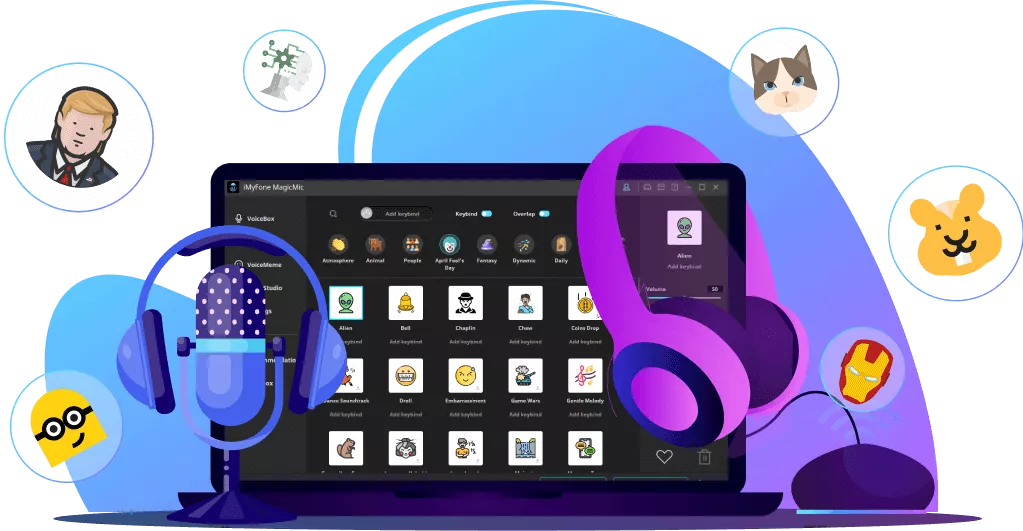 125+ Voice effects for one-click voice changing in real-time.
Huge library with 400+ Voice Effects and 150+ Voice Memes.
Sound emulator in games, live, chatting, online classes, and more.
Voice recording and audio voice changing is supported.
Voice studio lets you create any voice you like.