You'd have installed a doorbell in your home whenever someone comes to your home, and he'd enter your home after ringing the doorbell.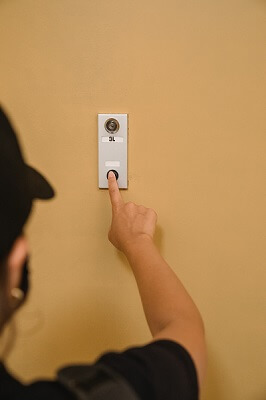 Surprisingly, you'll find a doorbell sound effect that can help you pretend to your neighbors or family members as if there's someone outside ringing their home doorbell. Many people opt to prank others by playing doorbell soundboard.
However, where would you download this sound effect from?Luckily, we'll introduce you to the best websites and applications to help you play the ring doorbell sound effect.
Part 1: 5 Great Websites for Doorbell Sound Effect Download
Way 1: Download Sound Effects From Websites
If you're looking for an online website that can provide you with doorbell sound effect options, you should look for MagicMic Free Sounds.
It has got huge sound effects up in the sleeves, and the sounds it offers to you are free to use. Moreover, it allows you to play and download your favorite sounds in MP3 format.The most surprising thing is that, you can download all sounds without any registration and fee.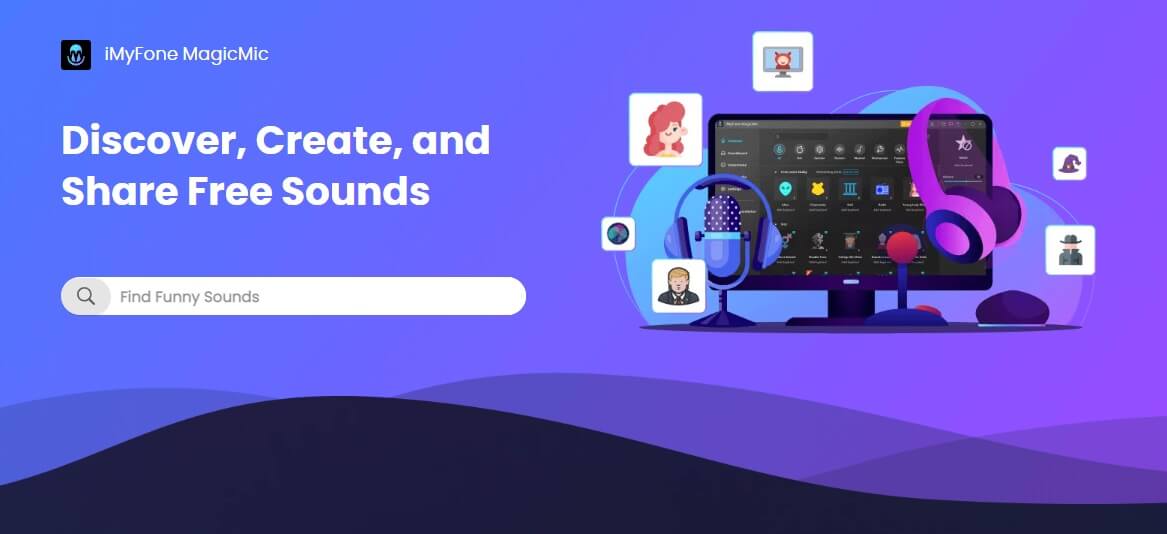 Features:
You can use MagicMic Free Sounds for commercial and personal use.

It comes with a pretty easy user interface with no hectic procedure to get things going.

After downloading the MagicMic sounds, you can import those sounds to any platform you'd want.
One of the unique things about Sound Jay is that it doesn't offer you a search bar. Instead, you can find the desired sound effects from 10 sound categories that this website provides you with.
Each sound category has been blessed with outstanding sound effects. For instance, if you're searching for a "weather" niche, including wind sounds, rain sounds, etc. All the sound effects you'll get to download from here come in WAV or MP3 format.
Even though the sound library you'll get here is pretty limited, you can add as many sounds you want.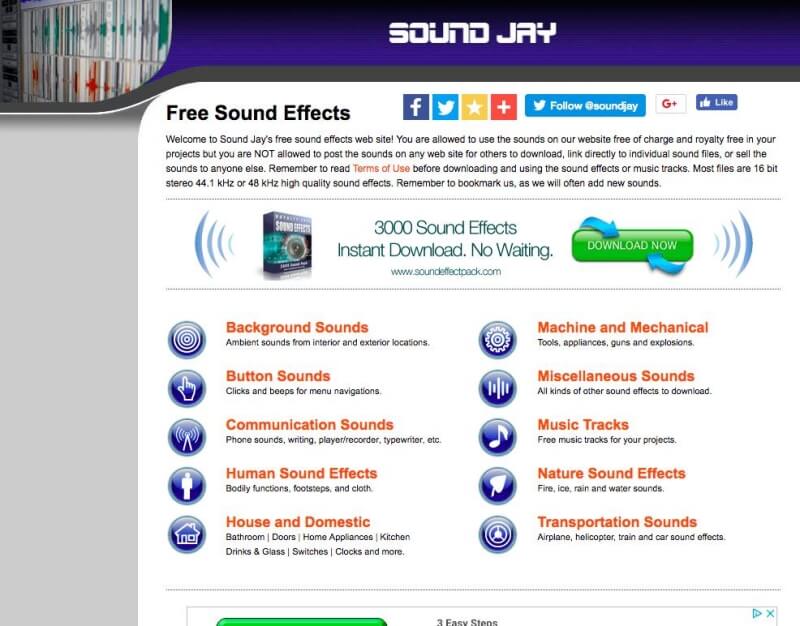 Features:
It allows you the play the sounds of 10 different categories without signing up for an account.

You can use these sounds on your YouTube videos, but you can't publish them on other websites.

Sound Jay is pretty easy, too, as you'll be able to access all the sounds by only visiting the website.
If you want to prank your neighbors by ringing doorbell sound effects, you need to look at Orangefreesounds websites.
Surprisingly, you can create an account on the Orangefreesounds website and use it as if you're using a social media platform.
You'll only need to enter the name of your preferred sound effects in the search bar, and then you'll be able to download thousands of sound effects.

Features:
Orangefreesounds comes with a unique yet effective user interface.

It allows you to download splendid sounds for use in your video as background music.

After creating your account, you can upload your recordings there.
Download from Apps
Android users can take notes from this discussion as we've developed the prolific soundboard application, Sound Effects.
Using this application, you've got the luxury to play 200+ tremendous sound effects. Moreover, you can play these sounds on your online games and chatting platforms in real-time, and that's quite heartening to see.
Moreover, this application is developed professionally, yet it offers a pretty easy user interface. For instance, you can switch to different sound categories using gestures with minimal effort.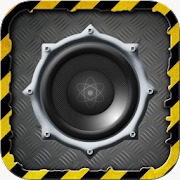 Features:
This Android application supports multiple languages, meaning people from different worlds can use it.

It is pretty to use, and you play all the sound effects without effort.

You can share your recorded sounds on different social media platforms.
If you're looking for an iPhone application to offer you ring doorbell sound effects, selecting Fun Sound Effects & Noises option won't be a bad idea.
It comes with splendid features to make its presence feel as you can explore 60+ crazy and funny sounds to fulfill your desires.
Importantly, the interface that this iOS application comes up with is top-notch.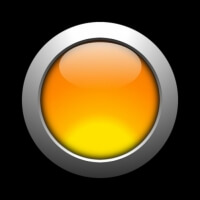 Features:
It allows you to explore many tremendous sound categories, including Cartoon sounds, Burp sounds, Comedy sounds, Guitar sounds, Hip hop, Random fun sounds, party sounds, doorbell sound effects, etc.

Fun Sound Effects & Noises allows you to play the sound effects with ease, courtesy of its mind-blowing interface.

The application has got 4.1 rating in the App Store.
Part 2: Best Doorbell Sound Effect Software Recommended
MagicMic has got all those things that you'd have expected to see in a voice changer. Whether you're looking for voice-changing features or sound effects, iMyFone MagicMic seems to be providing you with everything.
Its 100+ voice changing options and superb 500+ sound effects can only add to the milestones to this prolific voice changer.
Features:
It is a real-time voice changer helps you to change voice and play sound effects instantly while gaming and chatting online.

MagicMic provides you with doorbell sound effects to prank with your friends.

It offers you with flawless user interface, meaning you don't have any prior knowledge of this tool.

MagicMic supports multiple social media platforms, including Twitch, Discord, CSGO, Fortnite, Zoom, Skype, etc.

It's voice effects tends to update after every week.
Pros:

free trial version

No ads

Almost a month of free use with a plethora of unlocked features and voices. 

Easy to use
Part 3: Know More Popular Daily Sound Effects
1. School bell
You must be familiar with the school bell as you'd have heard it a lot of times in your school days.
Whenever a particular subject's class comes to an end, the school's peon tends to ring the bell. Surprisingly, you can now prank your schoolmates by playing school bell sound effects.
School Bell Sound Effect Download for Mobile/PC>>
2. Baby crying sound effect
The baby crying sound effect is pretty much that many people opt to play to prank their friends. In this sound effect, a baby cries frequently, and the voice that comes seems pretty original.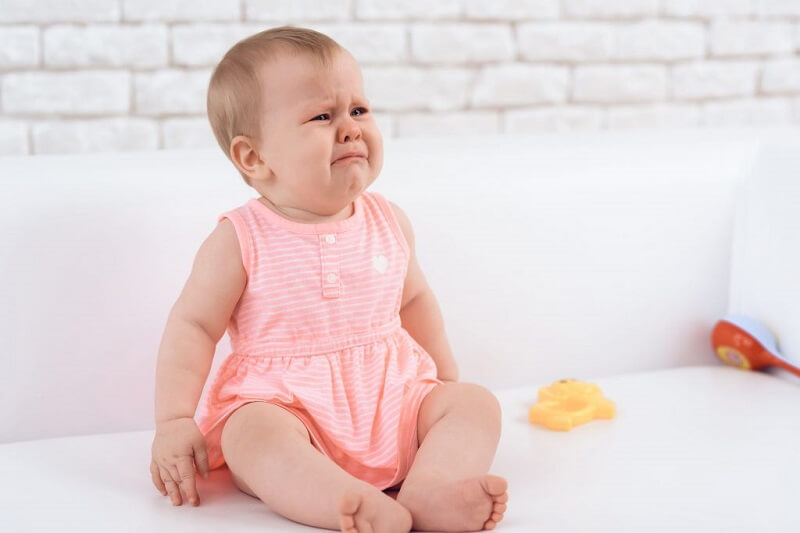 If your friend is preparing for his exams and you suddenly play the baby crying sound effect, the reaction your friend would give will be worth watching.
Baby Sounds Crying Sound Effects Free Download>>
3. Thunder sound effect
You can amaze your friends by playing thunder sound effects when the chances of lightning won't be there. They'd surely feel pretty surprised after hearing the voice of lightning.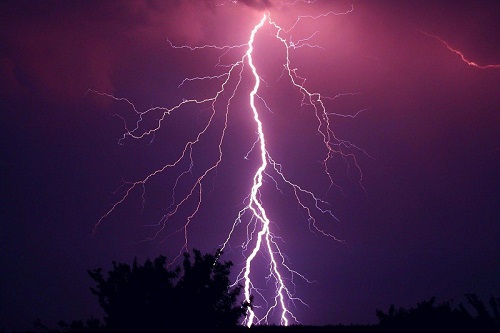 Top 5 Websites for Thunder Sound Effect Free Download>>
4. Alarm sound effect
Alarm sound effects can be of different types. For instance, it can be an ambulance crossing you with an alarm. Moreover, whenever a police mobile arrives, the siren you'll get to hear can be played through an alarm sound effect.
Conclusion
If you're to prank others by playing the doorbell sound effect, you can read this article as we've explored reliable sound websites and applications.
However, the standout doorbell soundboard tool has to be iMyFone MagicMic. It is a pretty professional voice changer that allows you to explore 500+ sound effects to select from.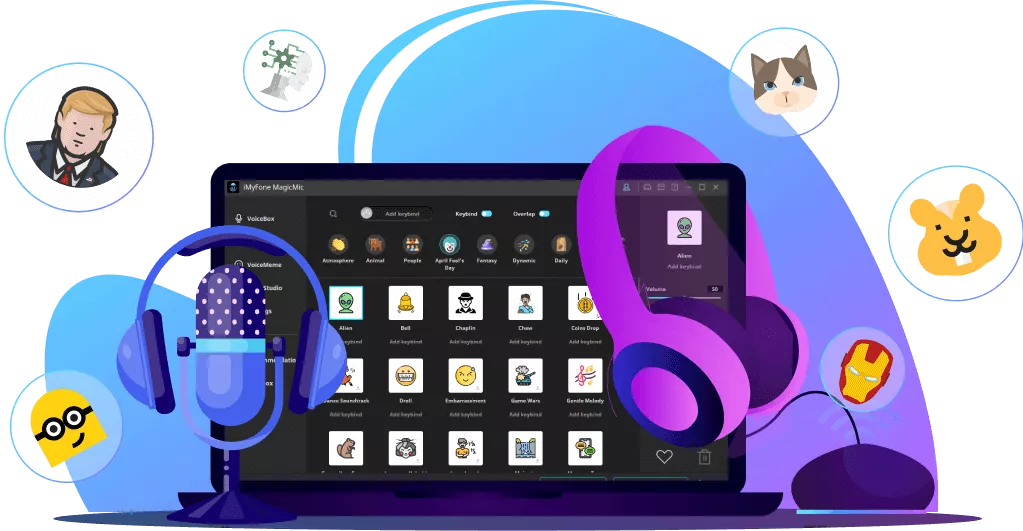 100+ Voice effects for one-click voice changing in real-time.
Huge library with 300+ Voice Effects and 150+ Voice Memes.
Sound emulator in games, live, chatting, online classes, and more.
Voice recording and audio voice changing is supported.
Voice studio lets you create any voice you like.