Try Free AI Character Voice Generator Now
Free generate character AI voices from written words. Click "Speak it" button to listen. Download VoxBox, you can get more character AI voices and make a character voice anything you want.

Explore additional AI voices for text-to-speech with the full version download.
Text-to-speech generation unsuccessful. Please click the 'speak it' button once more.
Your AI Text-to-Speech Character Voice Generator
Clone or generate TTS character AI voices to create responsive dialogue with one click, greatly saving time and money for recording, serving as the best option to dub for your YouTube video, Instagram reels, TikTok video, etc.
How to Generate Character Voice with AI TTS Voice Generator
Simple steps to create your favorite character AI voiceovers from text, and make your characters say anything with studio-quality AI voices.
Step 1: Download & Install iMyFone VoxBox
Navigate to the VoxBox page. Download it by clicking the 'Try it Free' button.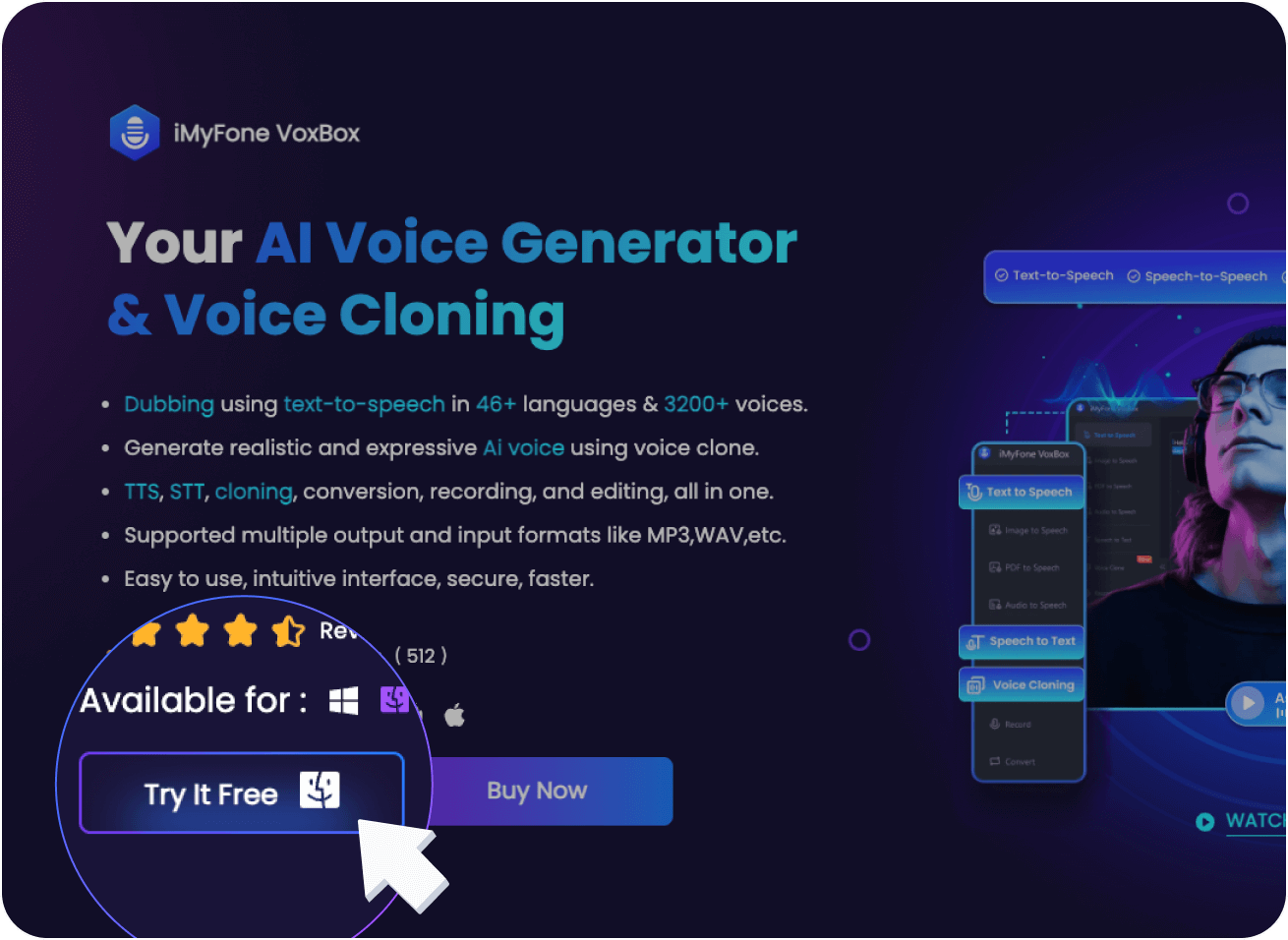 Step 2: Choose Cartoon/Game/Movie Characters Voice
Click "Change Speaker" to select or clone the character AI voice you prefer.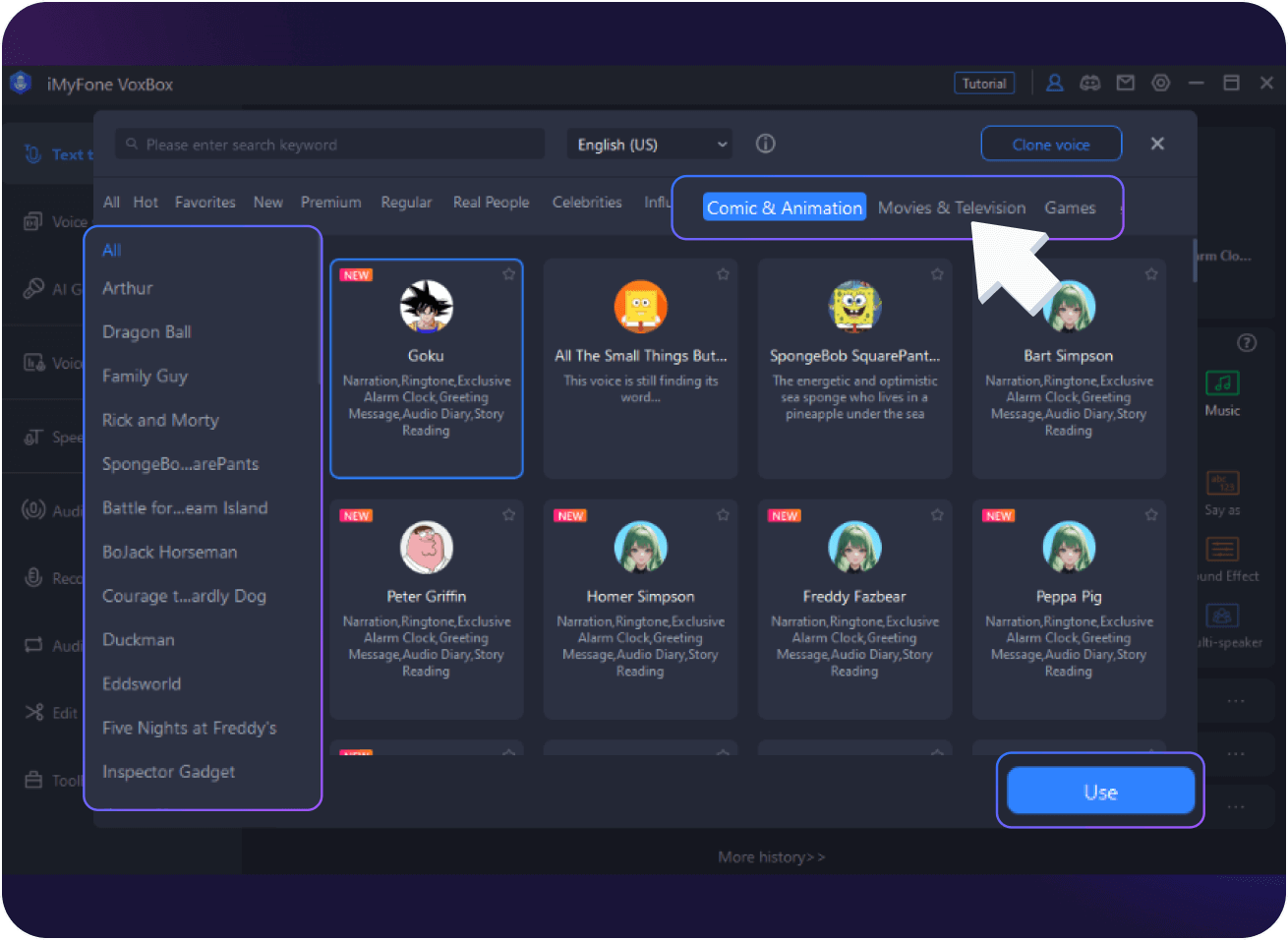 Step 3: Enter Text & Generate Character AI Speech Now
Enter your text in the box, tap "Convert" button, and download the AI-generated character voiceovers.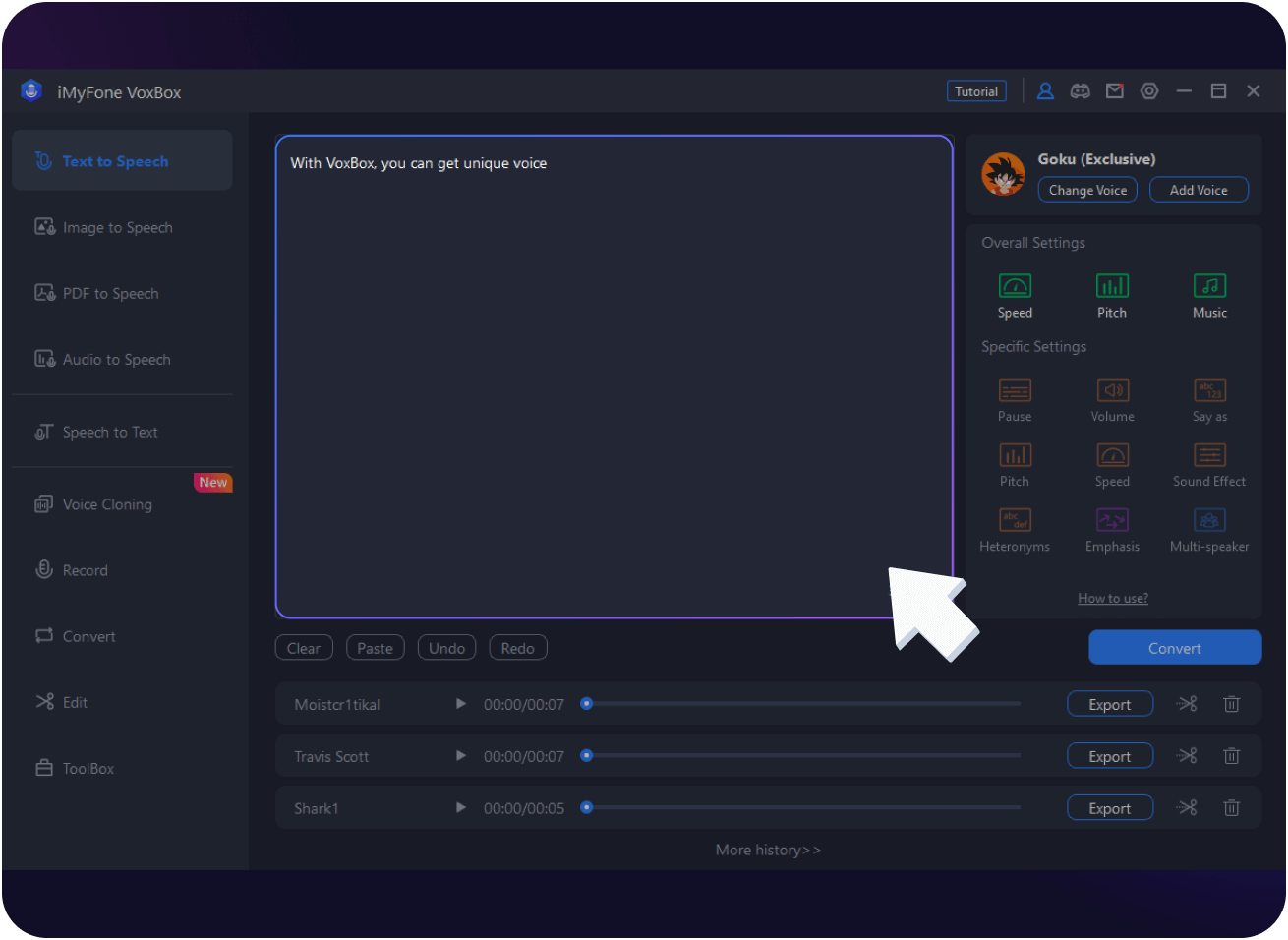 Watch Video to Learn More About AI Character Voice Generator
Get access to 3200+ character AI voices, like Spongebob, Patrick, Eric Cartman, Mario, etc., you can make them voice anything as you want.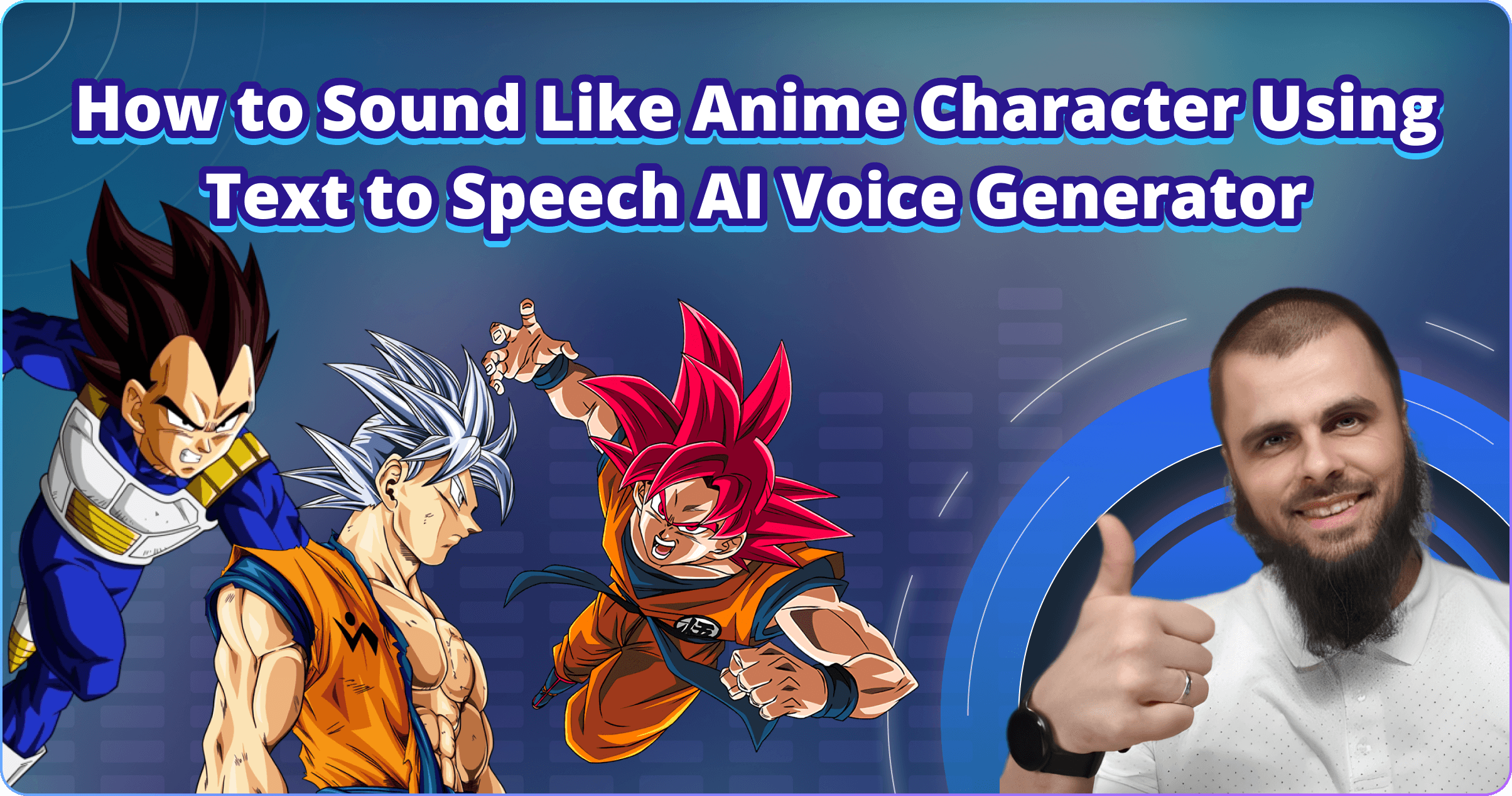 149,662

downloads
100% secure
What Customers Often Ask
1. What is an AI Character Voice Generator?

AI character voice generator is a tool that uses the power of artificial intelligence to produce AI voices for various anime/movie/game characters from written text, making dubbing and video creation a breeze. iMyFone VoxBox, the best character voice generator, provides 3200+ unique fictional character AI voices for getting overdub.

2. How Do You Get Character AI Voices?

To obtain a character AI voice, you can use a TTS voice generator like VoxBox, which offers easy-to-use interfaces for generating custom AI voices that suit your character's traits.

3. What Type of Character AI Voice Do You Like?

We all know diverse and unique character AI voices, ranging from deep and authoritative to quirky and expressive, can add depth and creativity to storytelling. and VoxBox will focus on helping you solve it with deepfake AI voice. But We do not condone the use of iMyFone VoxBox for any type of impersonation, deception, slur, abuse, or mistreatment of any individual or group.