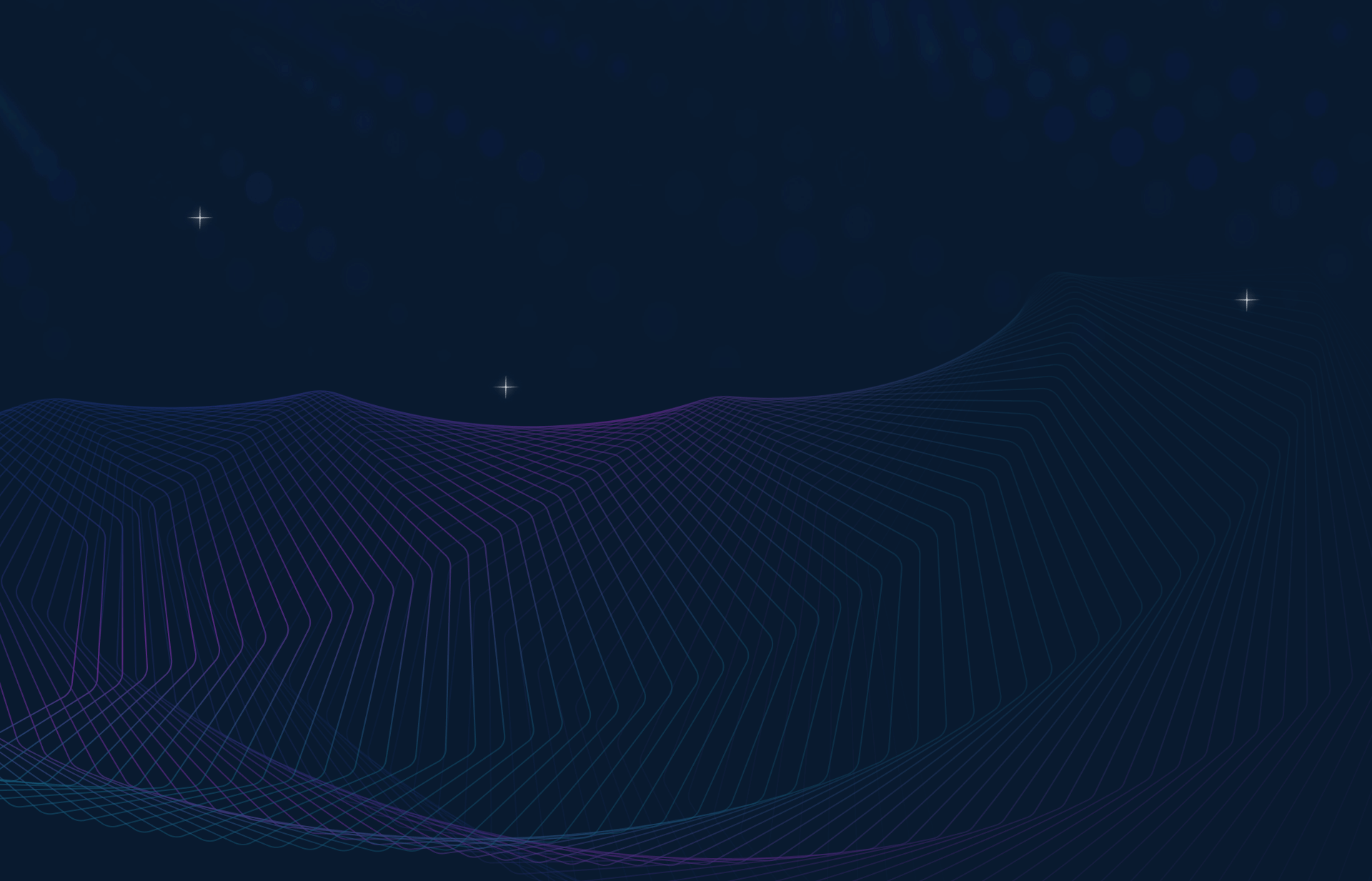 AI Text to Voice in 46+ Languages

English

English(IN)

Russian

Chinese

French

German

Spanish

Portuguese

Korean

Japan

Italian

Arabic
Explore How Free Generate Rich Speech With AI Text-to-Voice?
iMyFone VoxBox provides unique AI voices in a range of accents, ages, and even feminine, masculine, and neutral tones watch this video to learn how to do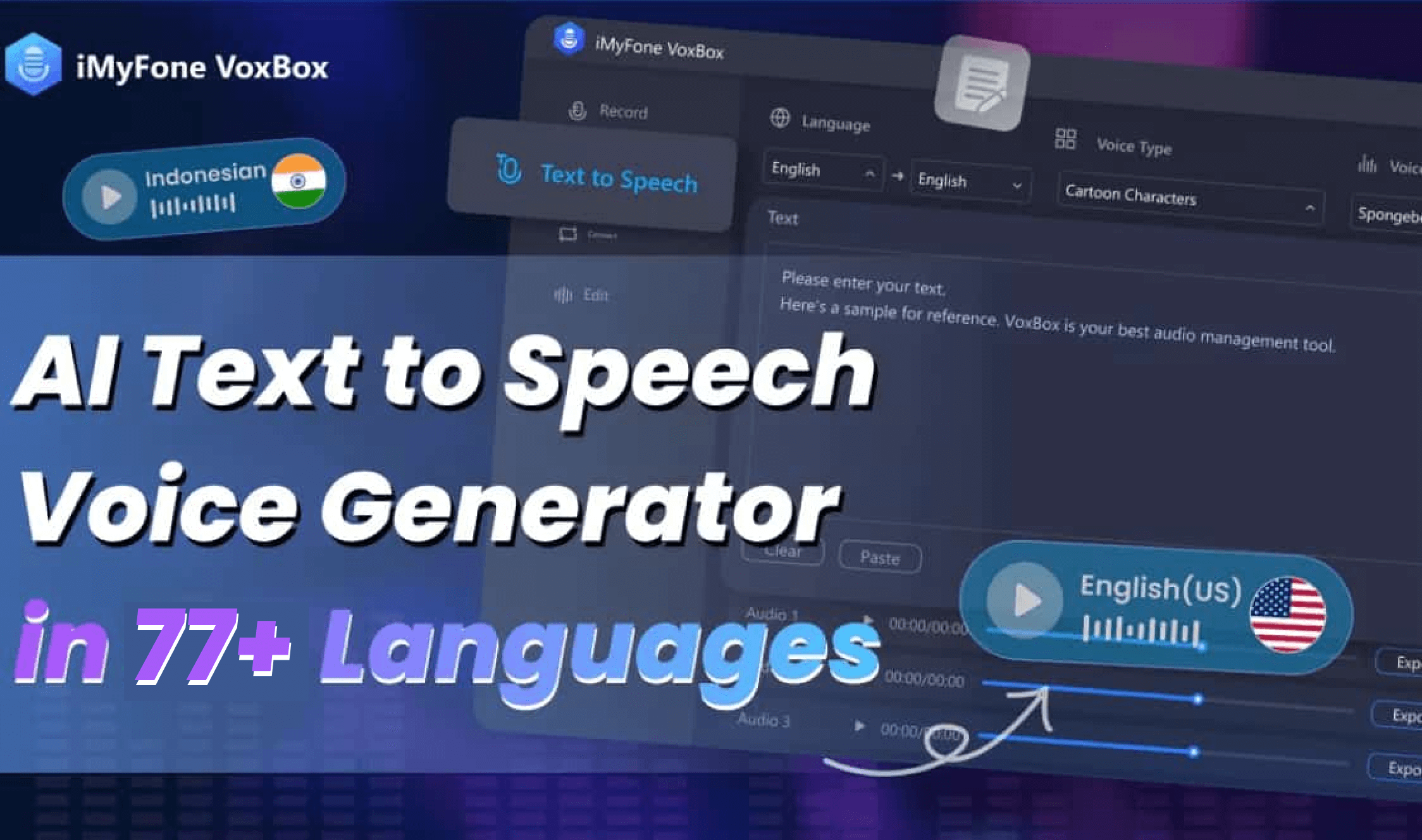 How to Make Natural Voiceover Via AI Text to Voice Tech?
Generate voice from text in over 46 languages: Arabic, Mandarin, Danish, Dutch, English, French, German, Cantonese, Japanese, Korean, Irish, Polish, Portuguese, Greek, Russian, Spanish, Swedish, Turkish, HIndi, and so forth.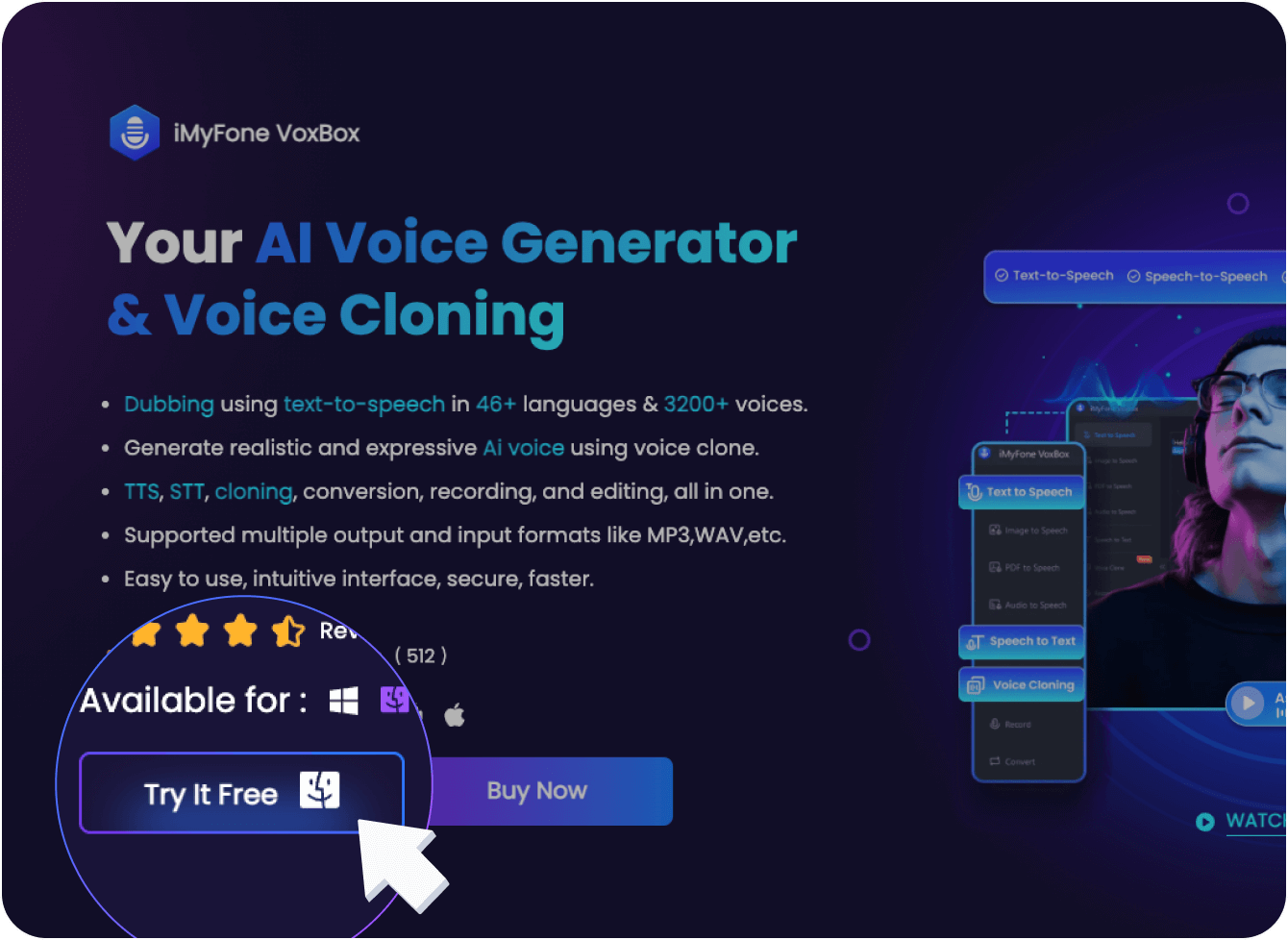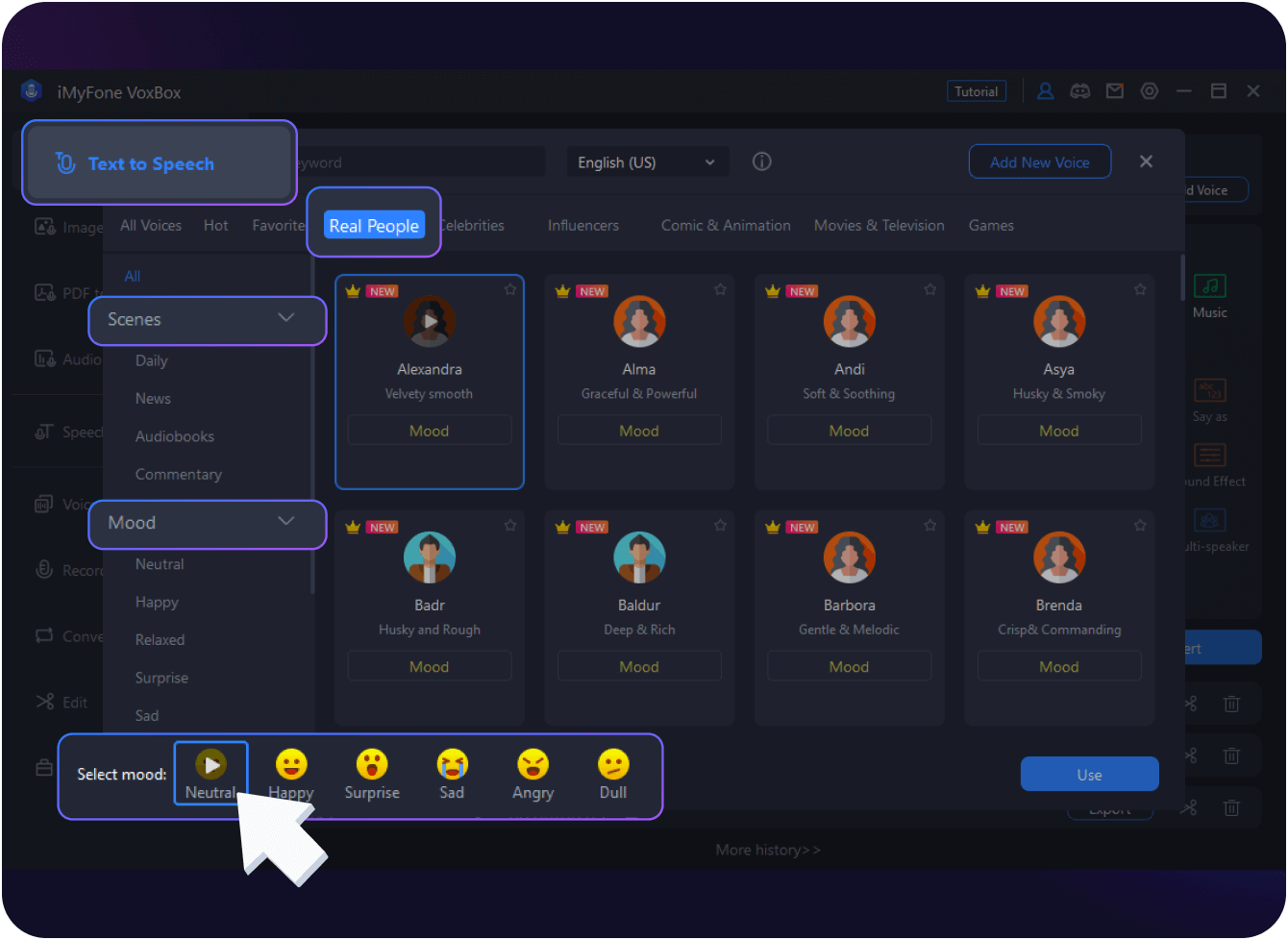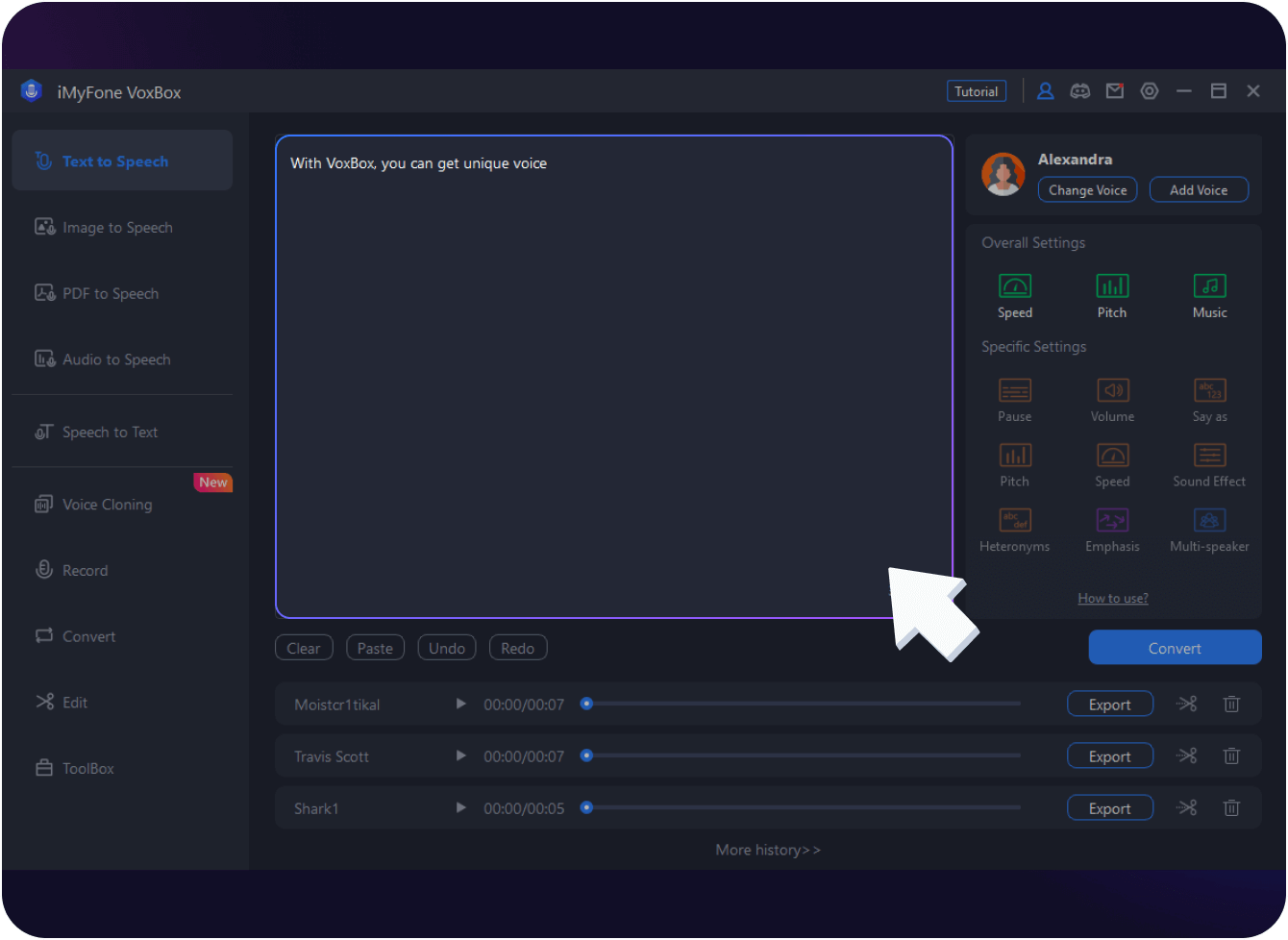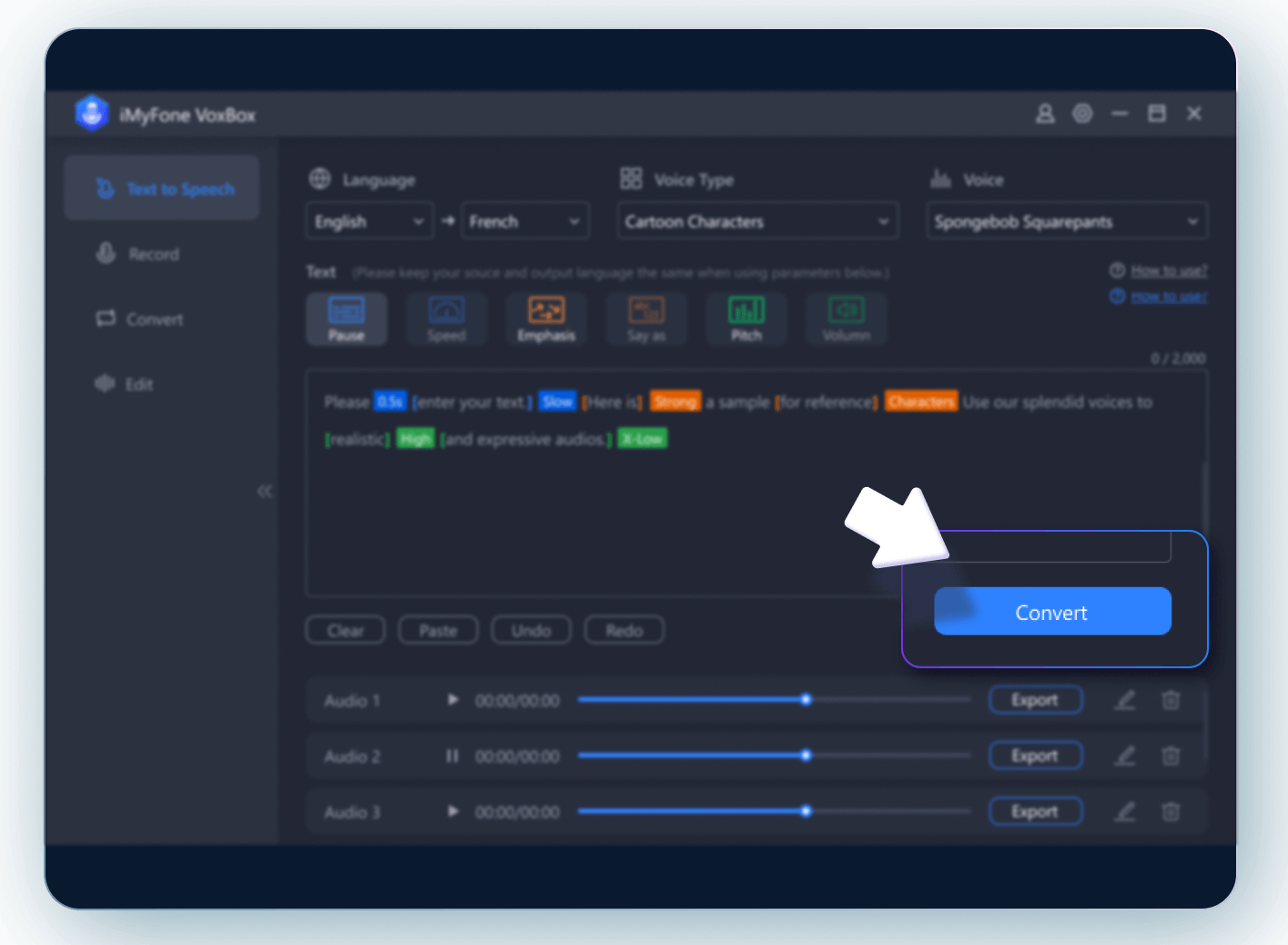 Bonus Tips | Find Native Speech Generated by AI Text-to-Voice
Make narrator voice using realistic Text to Speech translator iMyFone Voxbox in multiple languages. Dive in the articles below to learn how to change voiceover in languages with fun!