Are you looking for a way to prank your friends or partner? How about consider changing your voice from male to female, or vice versa? You see, thanks to the invention of voice changers, doing this is very possible. In this article, we have highlighted some of the best real-time male-to-female voice changers in the market today. Some of them are online platforms while others are software that can be downloaded into your device.
Real-Time Voice Changers Male to Female for Desktop
1. All-in-one voice changer
What makes this voice changer so popular is its variety of voice changing options. You see, the app comes with multiple platforms built-in, where each platform boasts quite a number of voice changing options that you can use to alter your voice. Even more crucial, this app functions really well with Skype as well as other chatting and streaming platforms, and the best part is, the software is absolutely free and is more accessible. Once you install the app on your device, operating it is pretty simple, as it comes with an easy-to-use interface that even a beginner can easily operate.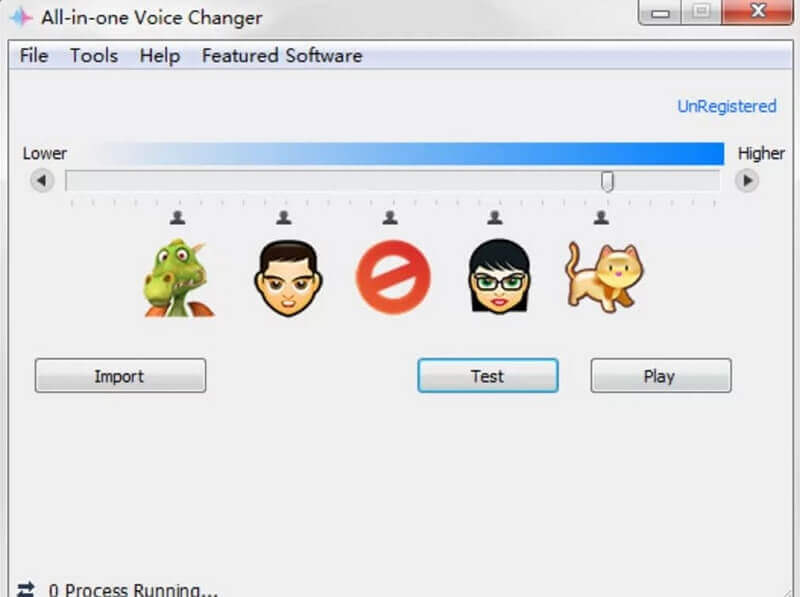 2. MasqVox Voice Changer
This is the other app that has time and again proven to be super easy to use, all thanks to its simplistic design as well as an intuitive user interface. You can use this app to alter your voice in real-time, which means that it is best known not only for online gaming but chatting as well. Basically, this tool is specially designed with a number of human-based as well as cartoon-based voice effects, which in turn, offers you so much flexibility based on their gameplay and communication context.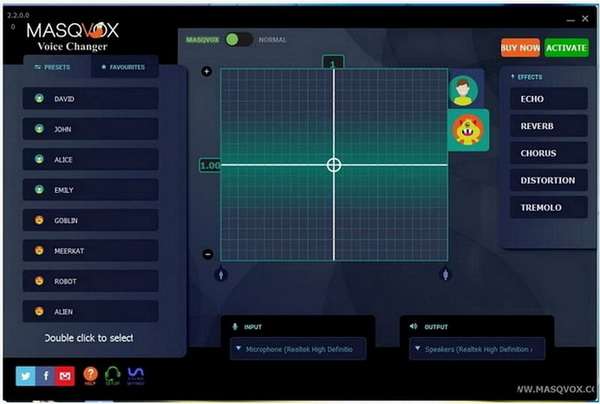 10 Best Real-time Voice Changer Software Tools in 2021 >>
Top 8 Real-Time Voice Changer For Gaming >>
Real-Time Voice Changers Male to Female Online
1. LingoJam
For starters, this is an online voice changer tool, that's absolutely free to use. It can help change your voice from male to female and vice versa, in a matter of a few minutes, if not seconds. Given that it's an online tool, you don't need to download anything. You can either record an audio or input an already recorded one. You can adjust the voice settings to your preference, and you will instantly get an audio file that's already voice-changed. If you are satisfied with what you hear, just hit download to save the file to your computer. The tool is quite easy to use and is always recommended for beginners.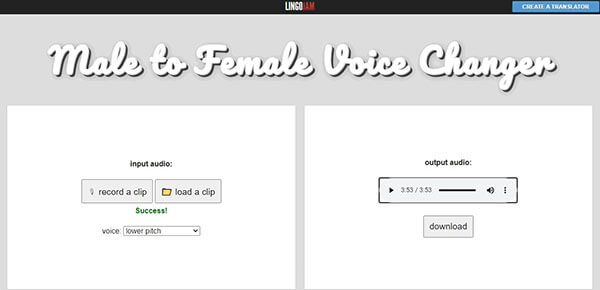 2. VoiceSpice
This is another online voice changer tool that allows you to record your voice in man, woman, demon, robot, and many more. So, you don't have to download it to use it. You will do everything online. The tool allows you to change the text to speech in male or female voice automatically. In this tool, there are over 15 different languages that you can choose from. All you need to do is to set your preferred language and gender, then in put the text in the blank box, and then tab Create message. You will either hear a male or female voice, based on what you selected, instantly.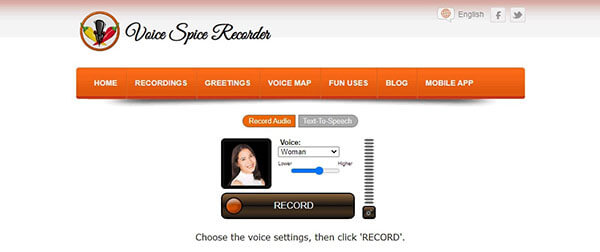 Best 5 Apps to Change Male to Female Voice in Real Time
1. Girls Voice Changer- Edit Pitch & Sounds Updates
This voice changer app is highly portable, and it can be used quite comfortably. This app runs on Android and iOS, and it is completely free to use. All you need is to do is to download it into your device - it's only 8MB in size – and you will be good to go. The Girls voice changer is popularly known for changing male to female voices and also for pitch adjustment. There are several option which you can choose from the tool's library. Changing your voice using the app, as well as the pitch adjustments are easy to make. Just make sure that you have enough space on your Android device.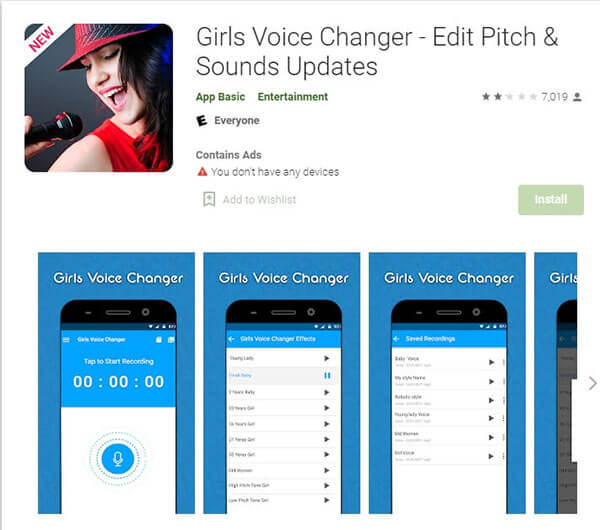 2. MagicCall – Voice Changer App
This is a real-time voice changer that you can use to change your voice while in a call. It's available for Android devices, and it's a great tool if when you want to prank anybody. This app is ideal for the male to female voice modification, but it also comes with several other voice changing options, including animal or cartoon, which makes one of the best voice changers to have on your Android device. To use it, you just need to open the app, and then dial the number you want to call and it will change the voice in real-time.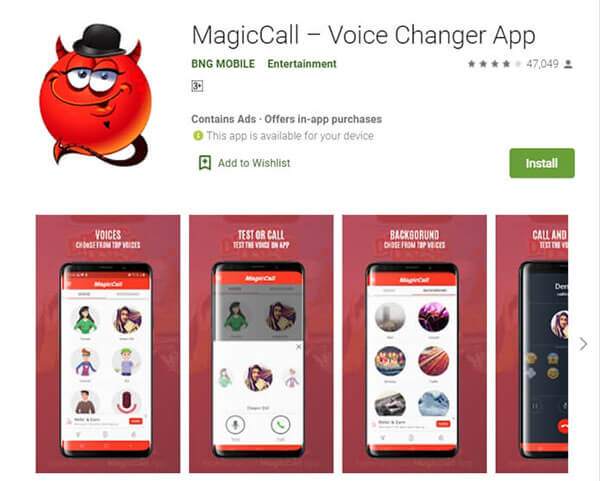 3. Voice changer with effects
Of all the voice changing effects available for Android out there, this one is on its own league folks, and we highly recommend it. Now, when it comes to converting your voice from male two female, this app makes it feel like a piece of cake. I mean, not only are you able to convert your voice into a female's, but you can also modify it, which makes it sound even better. Even when talking to your friends, you can still use this app. What's more, other than the male to female voice changing option, there are several other voice options to select from. Essentially, you can never get bored with this app on your device.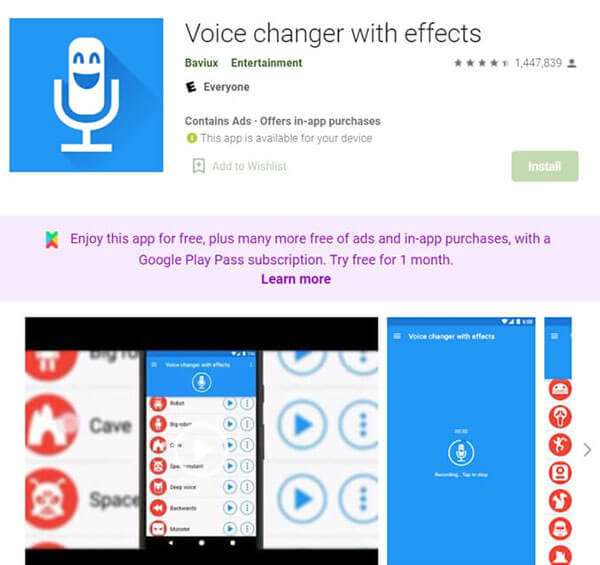 4. Voice Changer, Sound Recorder
For starters, this tool is available for Android devices, and it's a multi-purpose app. Other than the Male to Female voice changing option, it also offers an option where you can autotune your voice known as the "voice changer – voice editor application". Let's be honest, the autotune feature is a big deal, given that it's what singers use to make their voices sound perfect. So, imagine yourself with such a feature on your device? You would never get bored. Now, the app is quite easy to use, and fun as well.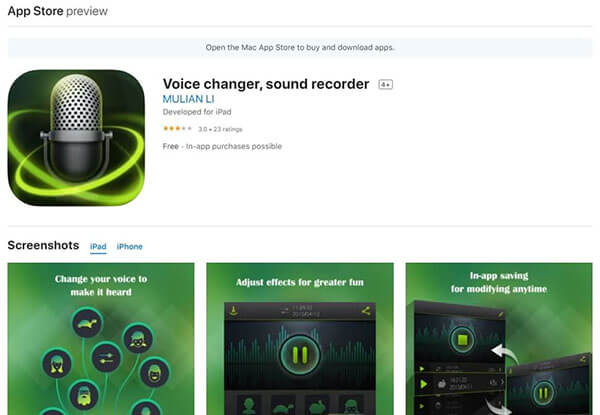 5. Voice Changer Plus
This is also one of the best voice changer apps in the market today, thanks to its availability of numerous effects, and also the fact that it is absolutely free. It is available on Android devices. To use it, all you need to do is to record your voice by speaking into the microphone, and then select the voice effect you want, whether it's male to female, or animals, cartoons, chipmunk, robot, slow motion, elephant voice, and many more. It is super easy to use when it comes to editing your voice. You for sure can have a lot of fun with this tool.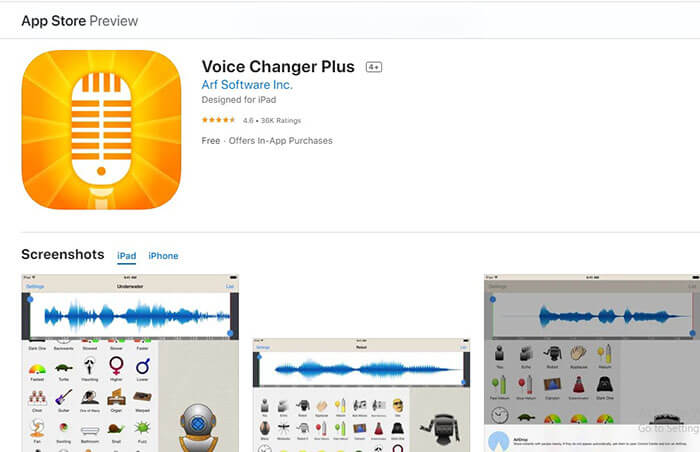 Recommend Comprehensive Voice Changer to Change Your Voice in Real Time - iMyFone MagicMic
If you are looking for a better alternative to real-time voice changing tool, then iMyFone MagicMic, is the best one. It is compatible with a number of streaming and chatting platforms, making it the perfect tool to use when you are having fun with your friends.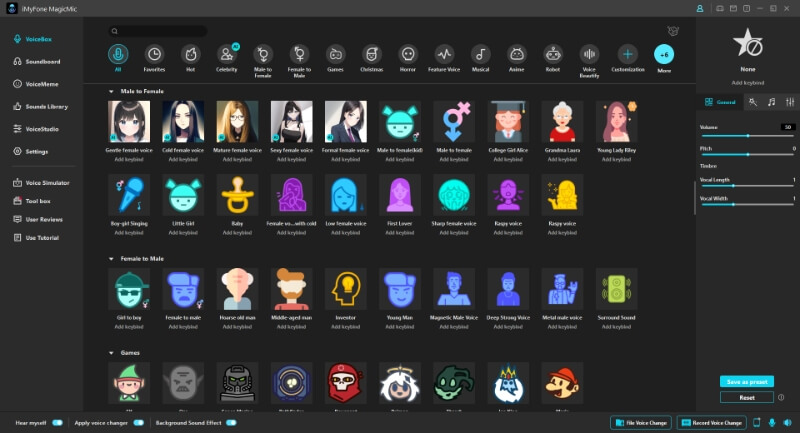 Now, to understand more about this tool, we should point out that the tool provides real-time voice changing as well as sound effects. With regards to voice changing, the tool offers voices such as the devil, chipmunk, dragon, helium, walkie-talkie, robot, and now male to female. In terms of sound effects, there are a total of 190+ types of effects, including Animal, Atmosphere, People, Environment, and many other effects.
Pros:

The voice changespretty natural.

Its free trial offers 2 free voices for you use with ease.

It is easy to use with an easy interface.

It can be used on PUBG, League of Legends, CrossFire, Discord and many other platforms.

It supports in Windows 7/Windows 8.1/Windows 10 (64 bit OS)/Windows 11.

It has a small size, which is pretty easy to install.

It is compatible with a number of streaming and chatting platforms, making it the perfect tool to use when you are having fun with your friends.
How to use MagicMic to change the voice
So, here is how you can do it.
Step 1
The very first thing to do will be to download and install MagicMic on your device
Step 2
open a streaming platform, such as Streamlabs or discord, and then find its audio settings.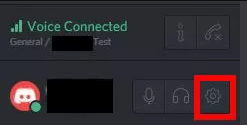 Step 3
then, click New Audio Input Capture and then select MagicVoice Virtual Audio Device.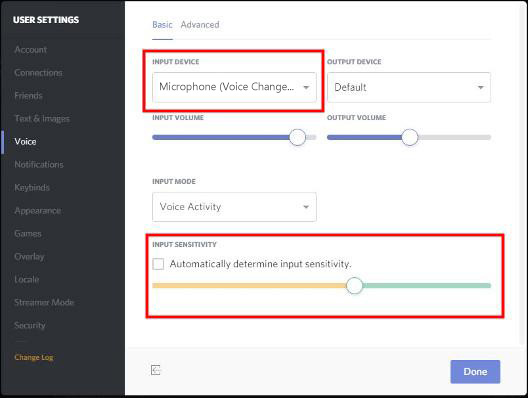 Step 4
among the voice effects, you will find the male to female option, which is where you will click to conduct a test. There will be a few settings if you wish to alter anything.
Step 5
Enjoy the process!
FAQs
Q1: Are voice changers illegal?
Absolutely not! See, here is the thing, you changing your voice, say from male to female, or vice versa, or using any other voice effects, doesn't do any harm to anybody, and therefore, it's not illegal. However, if you are changing your voice with the purpose of committing a crime, then that's illegal. So, basically, I guess we can say that the purpose for voice changing is what determines the legality or illegality of using these apps.
Q2: What is the best girl voice changer?
Voice changer plus is considered to be the best girl voice changer, thanks to its ability to control the sound fully like tone, pitch, height, etc. It offers quite a number of voice effects, and it's available in both free and paid versions. The paid version is even more comprehensive, and offers a lot more, including choosing photos for sharing, as well as an ad-free experience.
Final words
As you can see, changing your voice from male to female or vice versa has never been made as easy as it is. All thanks to some of the best voice changing tools, including iMyFone MagicMic. Though it's yet to be released, you can expect that it will take the world of voice changing by storm. This is just like a sneak peek at what to expect.