American president - Donald Trump who has a another idensity that is a comedia speech man maybe you'd be confused about that but actually Donald Trump has made us laugh on countless occasions.Trump is pretty funny when speaking to the press.
Meanwhile , there is many funny memes of Donald Trump. and people also would use it in many occations, in this article, we would told you how to use soundboard to get funny memes of Donald Trump.
We'll tell you how to play Donald trump sound.
Part 1: Donald Trump Soundboard| People's Reactions Are So Funny!
Before becoming the president of the USA, Donald Trump was a successful business. He owns multiple companies, golf courses, and casinos.
However, after becoming the president, Trump didn't get easy. Whenever he opted to conduct an interview, he didn't restrict himself to providing the journalists with something to laugh at. He was a very passionate and funny president.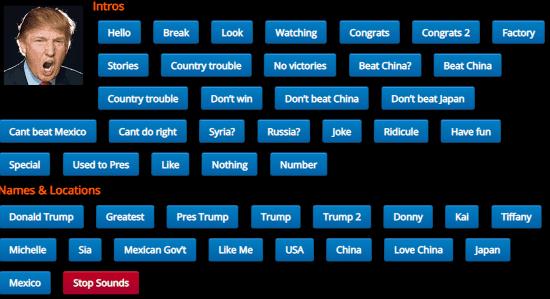 Now, you'll see Trump Soundboard that sounds like him. You'll find all the Trump sound effects are pretty hilarious and laughable.
Interestingly, there have been quite a few occasions when people didn't realize after hearing Donald Trump soundboard that he isn't the actual Donald Trump.
Apps That Can Play Trump Soundboard
The particular soundboard has become pretty popular, and almost every platform supports this soundboard. However, some popular chatting platforms that allow the Trump soundboard to play are Zoom, Twitch, Stream, Streamlabs, Discord, etc.
The procedure of playing the Trump sound is pretty easy as you'll only need to take the services of a reliable voice changer to put things in order. We'll discuss the best voice changer that can help you get what you've looking for.
Part 2: How to Free Download Donald Trump Soundboard?
1.101 Soundboards
101 soundboard is a spectacular website that allows you to have a lot of free soundboard downloads with minimal effort. You need to visit the website and search for a desirable soundboard option to put things in order.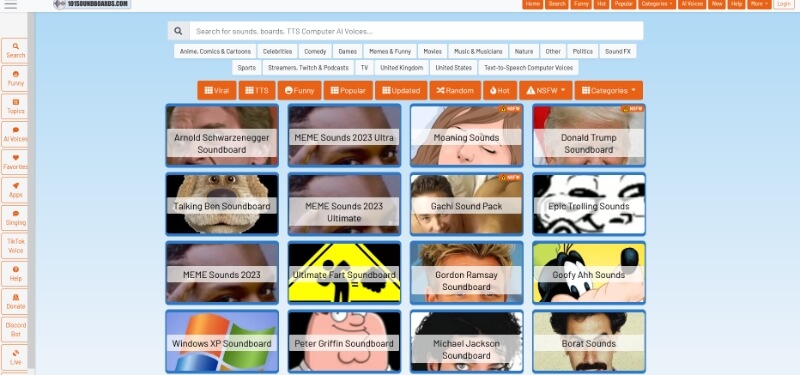 The most inspiring thing to like about this website is you can create your soundboard after registering with the website.Its ability to allow you to control the playback of a sound, meaning you can stop the sound midway and then resume it whenever you want. In addition, 101 Soundboards is regarded as the best app for podcasting.
2.Myinstants
Myinstants is a powerful free soundboard download website that offers unbelievable features. If you want to create your soundboard, this website can help your cause. It comes with a large collection of fascinating sound clips.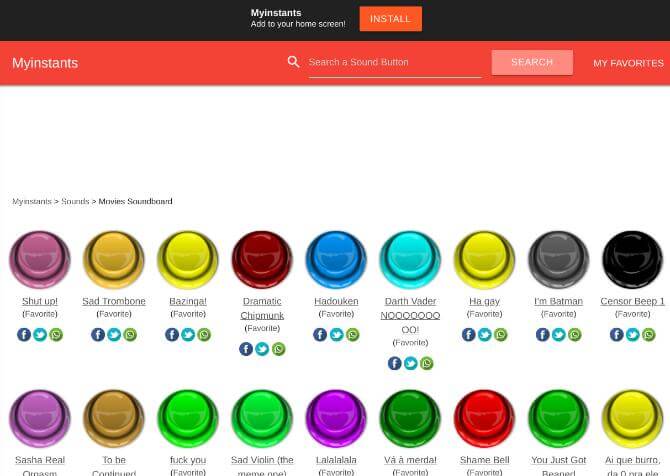 Moreover, Myinstants allows you to upload a custom sound with your preferred color, short description, and title.
To begin with, you'll only need to register with your credentials, and then you'll be able to download or create your soundboard.
Part 3: How to Play Donald Trump Soundboards ?
1.MagicMic For Desktop Computer
If you're looking to play Trump Soundboard on your computer, you are at the right place. You can use iMyFone MagicMic that allows you to play multiple sensational soundboards to any streaming platform you'd like. It comes with about 50 voice effects and stunning sound effects over 200 kinds that can surely make your experience flawless and breathtaking.
Since you want to play soundboard on Discord or other popular apps, you'll need to download the Discord application or others in the first place. Later, you'll need to follow the guide below to get it done.
Steps of playing Trump voice-iMyFone MagicMic
Step 1: Download iMyFone MagicMic
After finding the MagicMic from its official website, you'll need to download and install it. Later, you'll need to start the process. It will take a couple of seconds before getting started.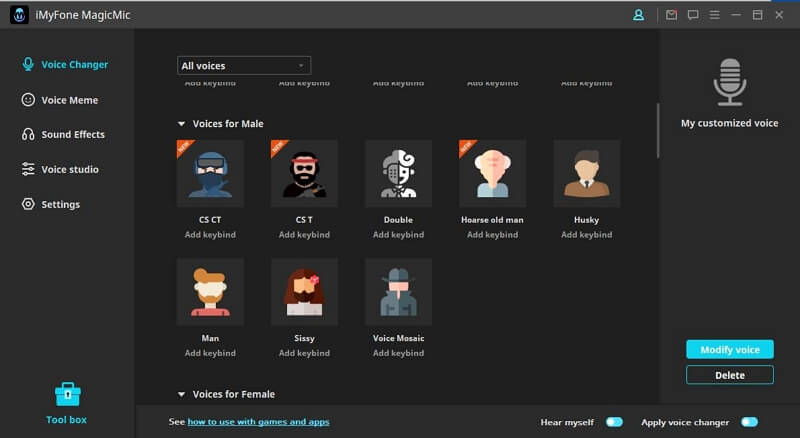 Step 2: Register with your ID
Now, you'll need to choose whether you'd like to select a premium package or you'd instead love to use MagicMic's free version. After deciding it, you'll need to create your ID and log in with it.
Step 3: Select the Soundboard
You'll need to ensure the '' Voice Changer'' option stays "On" to proceed further. Later, you'll need to decide the soundboard option you'd like to play during a Discord voice call. Since you've downloaded Trump Soundboard, you can import it to MagicMic and then select it from there.
Step 4: Input and output device
Now, you'll need to set the MagicMic's output and input device. After doing it, you'll be ready to get things going. All you need to do is to launch Discord and navigate to it.
Give access to iMyFone Magic and connect a call with your friend. Now, you'll be able to hear Trump's voice whenever you speak there.
Moreover, before actually connecting your call Discord, you can check the output of MagicMic by hitting the'' Hear Myself'' option.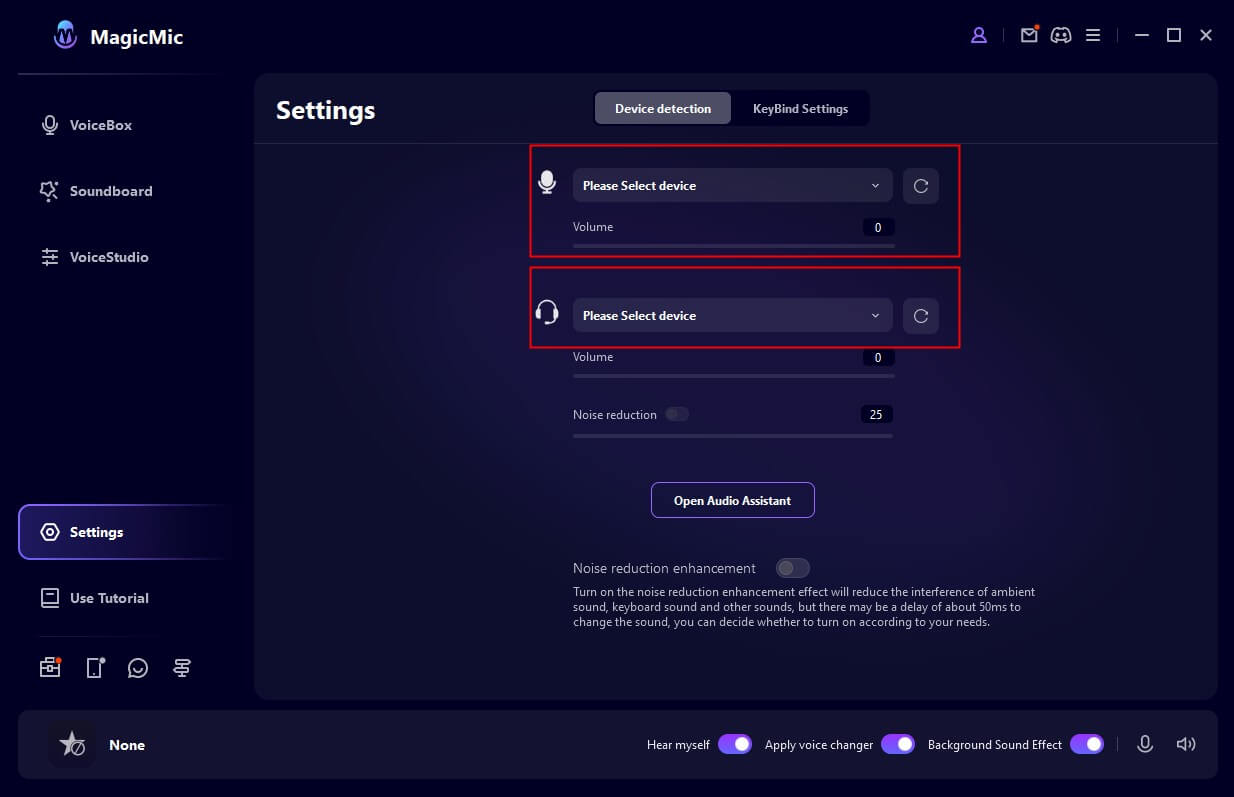 Doing so will help you whether MagicMic is playing the Trump sound or not. If you hear the sound after turning on Hear Myself, you'll need to proceed ahead.
2.Voice Changer With Effects For Androiod
You can install Voice Changer Effects on your Android to explore the sound effects. The app itself provides you with 40+ scintillating voice effects. Using this application, you can alter your voice in real-time.
Moreover, you can also share it with your friends on different social media platforms after recording your voice.
Here's the guide to play soundboard using Voice Changer with effects
Step 1:Download Voice Changer with effects
First of all, you'll need to visit Playstore and download the Voice Changer with effects app from there.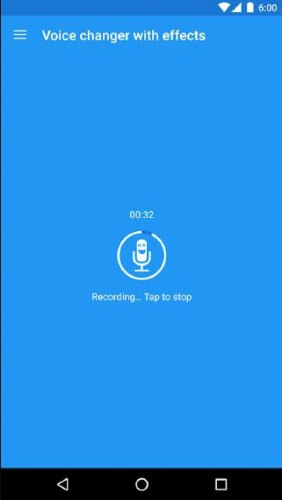 Step 2: Launch Voice Changer with effects
After launching the application, you'll need to start recording your voice.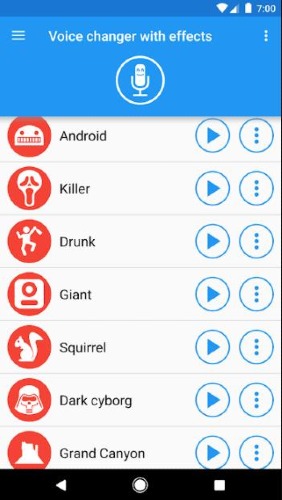 Step 3: Select a soundboard
After recording your voice, you'll need to select a soundboard option. You'll be able to make your voice like Donald Trump or other personality after adding a soundboard to it.
Later, you can download the recording and then share it with any social media platform you'd want
3.Voice Changer Plus For iOS
iOS device users can download Voice Changer Plus to alter their voice. It comes with 55+ voice-changing options that can make your journey quite spectacular. Voice Changer Plus comes with many incredible features. One of its unique features is its ability to convert your text into speech.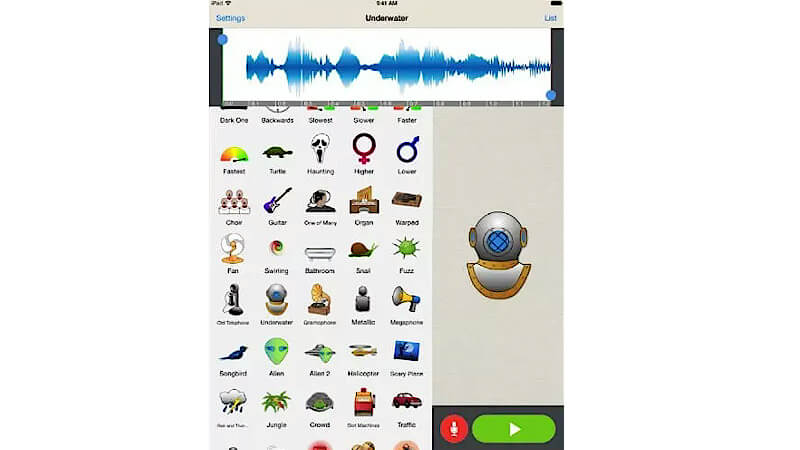 Moreover, you can use this recorded voice on calling platforms like Discord. After downloading the recording, you'll be able to alter your voice during A Discord call.
Here's the quick guide to get the things done
Step 1: Download Application
In the first step, you'll need to navigate to App Store and download Voice Changer Plus from there.
Step 2: Launch Voice Changer Plus
After launching Voice Changer Plus on your iPhone, you'll need to hit the recording icon to start recording your voice. You can speak whatever you'd like to in your Discord call. You can select any sound you'd like as you've got the 50+ sound effects to choose from.
Step 3: Select a soundboard
After recording your voice, you'll need to select a soundboard option. For instance, you can play Donald Trump sound during a call.
After adding the sound effect, you can share the recording with your friends on social media platforms
Conclusion
If you just want to get Donald Trump Memes, you have many options, but if you want to make custom Donald Trump sounds, I recommend downloading iMyFone MagicMic.
There is no doubt that it is a flawless voice changer that will make your job far easier than you ever imagined.