Girls sometimes want to hide identity or maybe try to pretend boys or monsters to make them feel interested and safe in games like Fortnite. A device that may modify either the tone or pitch of a user's voice or a combination of both is referred to as a "voice changer" and can range in price and sophistication. Here we list the finest Fortnite girl voice changer software. Create amusing impressions in the lobby or throughout the game. Choose the finest voice for the job and create the most memorable trolling moments. Choose between settings that imitate a girl's, a child's, or a mother's voice.
Top 3 Girl Voice Changers for Fortnite on Desktop
1.Clownfish Voice Changer
Clownfish Voice Changer is an application that lets you alter your voice, switching your identity with ease. It's installed at the system level, so it'll affect any program that utilizes a microphone or other audio capture device. In general, your voice will be altered in apps such as Viber, mumble, hangout, jitsi, Skype, Ventrilo, team speak, steam and discord, and others.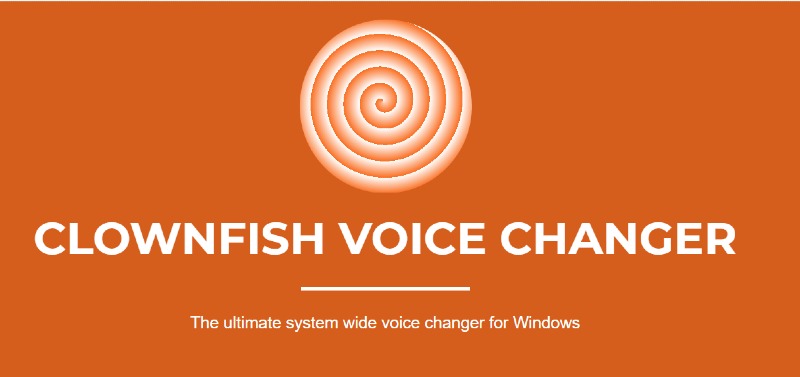 Clownfish must be installed on the capture device you want to edit before it can be used as a voice changer for girls. Clownfish is installed by default on the default audio capture device. You may do it here if you wish to install it on additional devices. Clownfish installation and removal require administrative privileges. The Setup option in the main menu opens this window.
When you run the application, the Voice Changer logo icon will appear in the Windows tray bar. The primary control menu will display when you right-click on this icon. The program is turned on and off by double-clicking on the icon. If the Hear microphone option is selected, you will be able to hear your new voice. The VST Effects menu is where you can manage and edit your VST plugins. Clownfish Voice Changer is free to use audio editing tool that allows you to change your voice and make a fake persona with the help of artificial voices within just a few mouse clicks.
Have you ever wished to alter the tone of your voice? MorphVOX Junior is a free girl voice changer Fortnite that claims to transform your voice to fit your personality. You may sound like a man, a woman, a midget, a robot,and many other strange variants in between if you want to.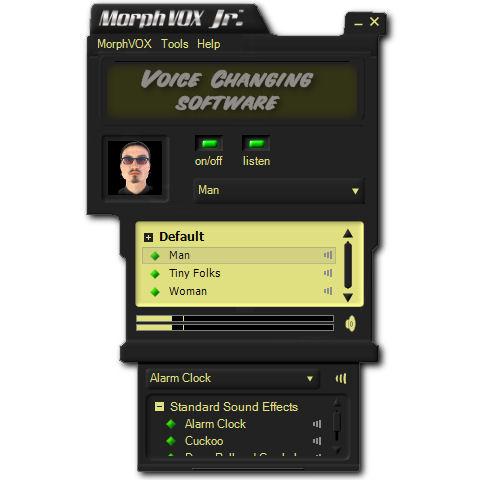 Although the app is geared for online gaming, the biggest fun you'll have with it is making prank calls and making your pals laugh. The application can also produce obnoxious high-pitched screams and, strangely, drum rolls.
Although there isn't much reason for it, it's a lot of fun. Perhaps it would have been far more useful if it had been combined with a music-making application or other editing tools. You may still store your voice modulations and utilize the file in a third-party app. MorphVOX Junior is a lot of fun and completely free. Download it right now and share it with your friends.
Voicemod is the ultimate voice changer for Fortnite. Change your voice in Fortnite voice chat from one of the hundreds available for free. Play Fortnite on PC with a voice changer and converse with fantastic voices like robots, soldiers, and ninjas, as well as stunning effects like eco, auto-tune, and zombies. The Fortnite voice changer downloads on your computer and starts having more fun.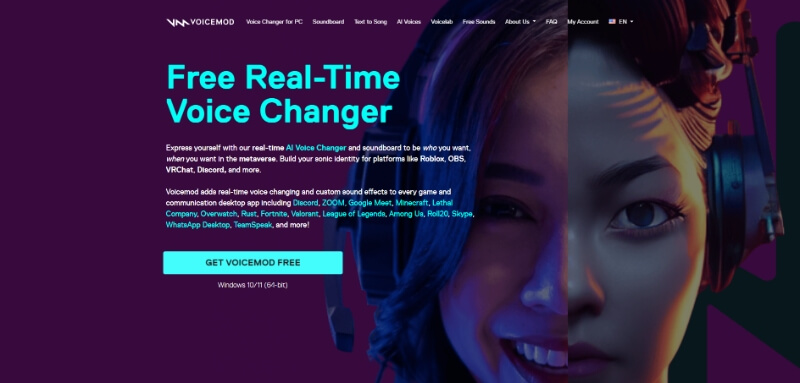 Using a voice changer in Fortnitewith effects can help to emphasize your voice, add some individuality, or fool your teammates into the game's proximity voice chat. You may even be a master trolling by impersonating the voice of a child, a grandparent, or a mother.
For both the PC and mobile versions of Voicemod, the basic functions include real-time and live voice changing. A lifetime license costs $20, a year costs $10, and three months costs $3 or $4. When you download it and click Get Voicemod Pro, it will offer you the price choices, as well as more than 90 distinct voice effects and a simple interface.
Best Alternative | Voice Changer and Video Editor iMyFone Filme
Every business nowadays uses video editing software. To begin with, one of the most well-known corporations, which was recently mentioned in an iPhone security breach, has just released its video editor. Now we'll go through iMyFone Filme video editor in detail, including all of the pros and cons.
Users of the iPhone, iPad and iPod touch may restore deleted data with the use of iMyFone's simple tools. Second, clear up space on your iOS devices by erasing data permanently, selectively restoring iTunes or iCloud backups, and transferring media files between your iOS devices and your computer/iTunes. This business has now released Filme Video Editor, a video editing program. Let's take a closer look at its features and tools.
Key Features
When compared to EaseUS Video Editor, Filme contains a lot of fundamental functions. We'll go through each feature one by one, with a comprehensive list at the end. Here are some of Filme Video Editor's most popular features.
Stunning effects
When adding filters and transitions to generate bright and complex interactive media, there are various effects options accessible.
Transitions
By making multiple updates to your material, you may wow your potential consumers.
Formatting Options for Text
With a range of colour schemes to choose from, you can create stunning headers and typography in no time.
Aural
To record and appreciate your beloved experiences in your videos, you may easily add and fine-tune audio and speech.
Change your tone of voice.
It comes with a broad choice of noises, and you can also use it to add spooky voices to your films to make them more frightening. You can also use it to
These are the prominent Filme Video Editor features that may help you take your videos to the next level.
How to Change your Voice Using iMyFone Filme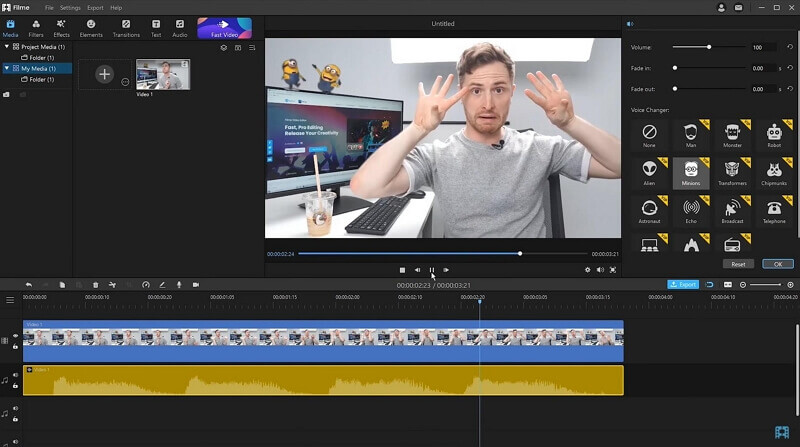 Step 1 :On your PC, open iMyFone Filme. Add the video clip to the timeline after importing it. Before you may modify the voice in the video clip, you must first detach the audio track. Select "Detach audio" from the context menu by right-clicking on it.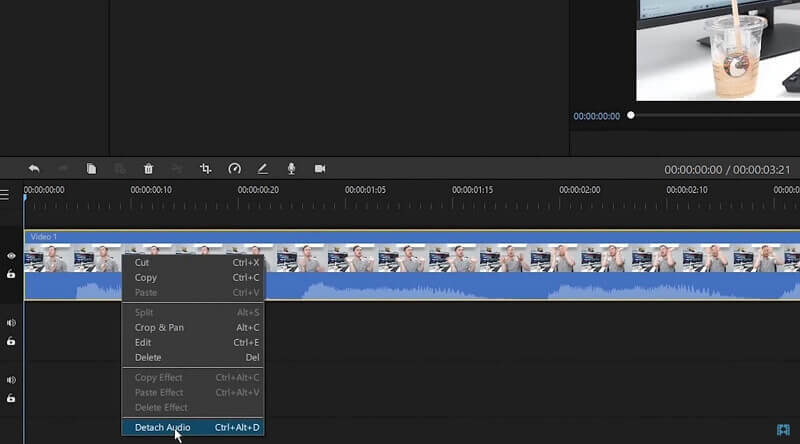 Step 2 :Double-click on the audio track to bring up the editing panel after detaching it, or right-click on the detached audio track to bring up the editing panel. You may change the voice here, trying to be a girl or hiding or girl identity.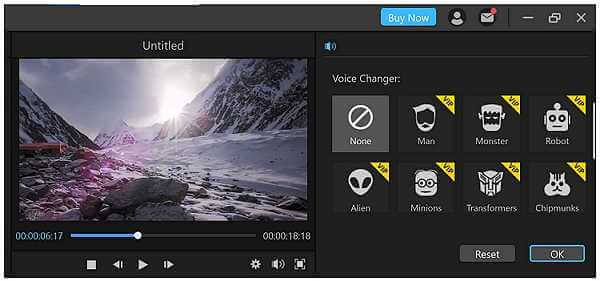 Step 3 :Then, using numerous voice changers for girl to play in Fortnite, you may modify your voice. There are a variety of audio choices, including man, monster, terrifying, elderly, alien, and many more.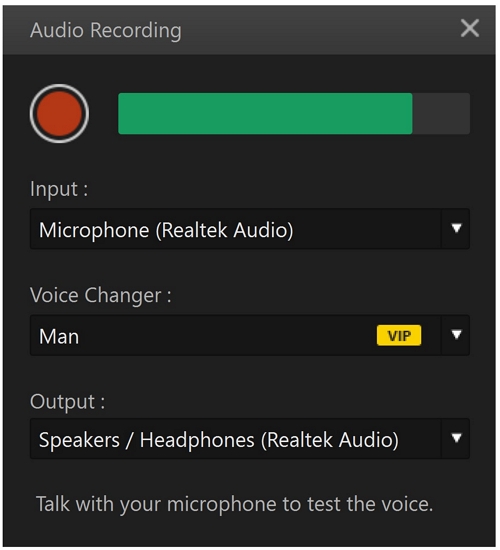 Step 4 :In addition to altering your voice in the video, you can also alter the voice of the recorded audio track by altering your voice.