Super Mario is a pretty popular video game that offers a massive opportunity to entertain you. Considering the popularity of this game, Mario soundboard has also been introduced that allows you to use prolific sound effects to any platform you'd like.
For instance, you can use Mario sound effects when conversing with your friends on Discord. Playing Mario sound effects is pretty easy as we will provide you with complete insight into it.
Let us begin it.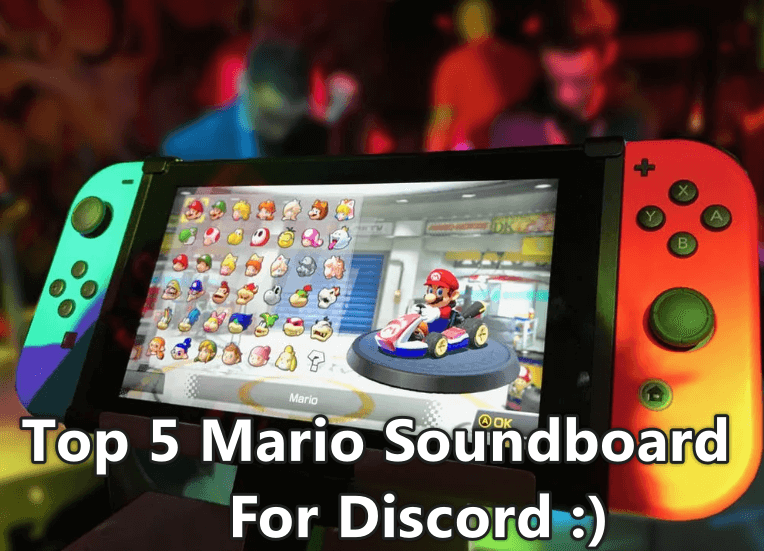 Part 1: Super Mario -Classic Video Game
Mario is nothing but a fictional character who appeared in the Super Mario game developed by Shigeru, a Japanese video game designer. Super Mario got immense popularity after being sponsored by the Nintendo franchise.
Surprisingly, after appearing in the Super Mario game, Mario has appeared in 200+ video games.
The thing doesn't end here, as you'll also find the Mario soundboard option in various Mario voice changer tools and websites.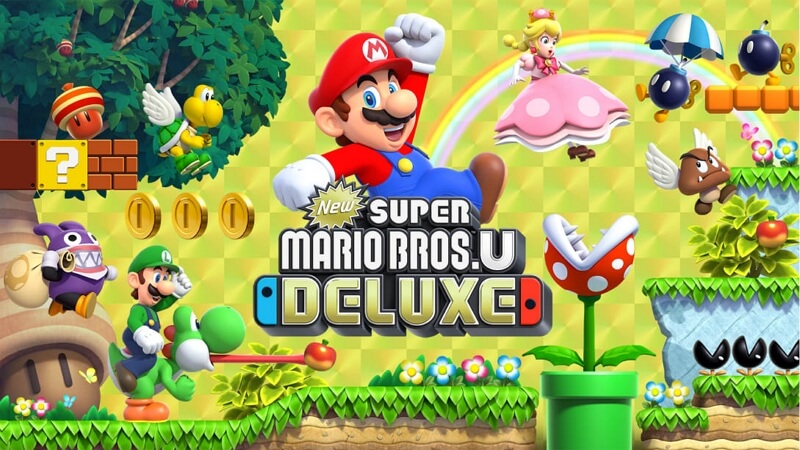 You can play Mario sound effects while playing any online game or chatting with your friends on different platforms.
For instance, when you intend to call your friends on Discord, you can use a voice changer to play Mario soundboard in real-time. All you need to do is download the voice changer and set its output and input device.
Part 2: Mario Soundboard for PC/iOS/Android
1. 101soundboard
101 soundboard comes with one of the highest collections of soundboards that enables you to download a lot of free soundboards with less effort. You only need to visit it and search for the desired soundboard that you want.
The most innovative thing about this soundboard is its ability to enable you to control the playback of the sound effect you're working on; it means you can stop it midway or resume it from anywhere you want. Surprisingly, it is the best tool for Podcasting.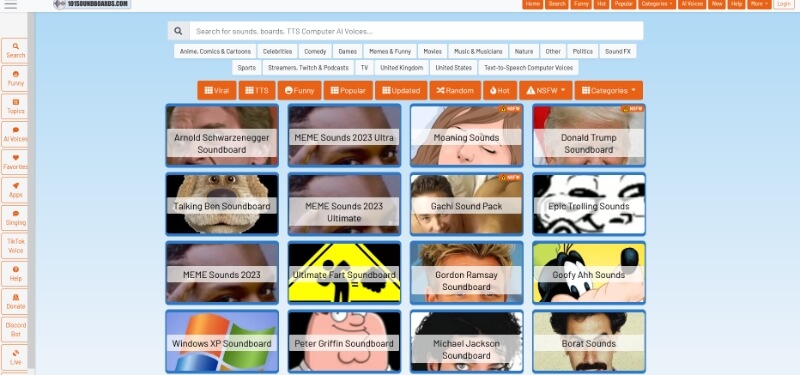 Pros:

You can easily use all its features without paying any money.

It enables you to download sound clips while chatting with your friends or playing online games.

You can create your innovative soundboard after its registration.

Soundboard contains a user-friendly interface.

It enables you to play or stop the sound clips whenever you want.
Cons:

Some ads on the interface
2. Voicy
If you're looking for the best soundboard, then Voicy is the best option. It works as a soundboard and is also a multidimensional tool that enables soundboards to pre-recorded audios and videos.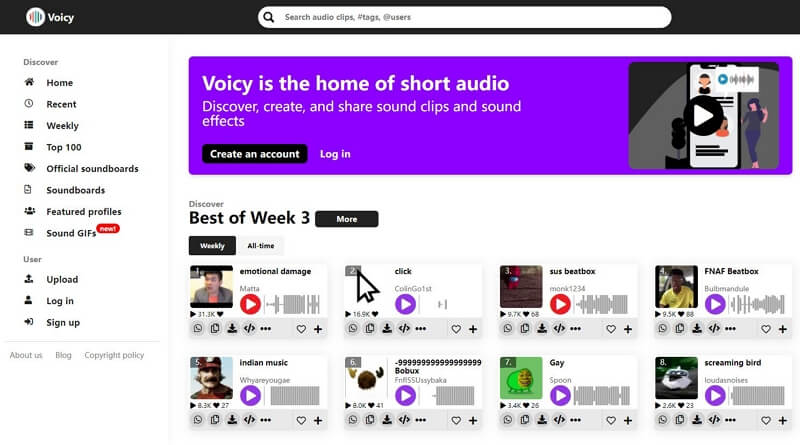 Furthermore, Voicy also provides extraordinary sound effects for its users to make the content attractive. Surprisingly, you'll only need to upload the desired file to its interface for this purpose.
Voicy allows you to change your voice in online platforms like Facebook, YouTube, Twitter, Vimeo, DailyMotion, Skype, Xsplit, Twitch, Streamlabs, PUBG, CSGO, etc. Moreover, it supports audio file formats, meaning you can download the sound effect from there with minimal effort.
Pros:

By using Voicy, you will quickly get 100+ innovative sound effects.

Voicy provides you with a fantastic opportunity to use unique sound effects while playing online games with friends.

It also introduced Sound Gifs to make your gaming experience even more attractive and memorable.

You can log in it with your Google or Facebook account.

Voicy allows you to explore various sound effects without paying any penny. After assessing the quality of the free version, you can then decide to go for a subscription.
Cons:

It requires Log in after making your content.
3. Realm of darkness
The problem with mobile soundboards is that they don't bother to provide you with the quality and apparent sound effect options you must have been looking for.
However, Realm of darkness is an exception in offering top-class soundboard effects. Using this tool, you can explore many magnificent sound effects along with the ability to apply them in real-time.

In addition, it also allows you to use many celebrities' voice effects in online games like Mario.
Pros:

Realm of Darkness allows you to record your soundboard and then share it with your friends on a platform like Facebook, Twitter, Instagram, YouTube, DailyMotion, Skype, Xsplit, Twitch, PUBG, CSGO, etc.

It offers you a pretty intuitive user interface, meaning you can quickly access Realm of Darkness's features.

Using Realm of Darkness, you can use various sound effects when playing an online game.
Cons:

Although it is a free tool, you need to acquire its premium version if you want to enjoy changing your voice without ads.
4. Meme Soundboard (iOS/Android)
If you're looking for a suitable soundboard option to prank your friends while playing games or chatting with them, then Meme Soundboard is an ideal option for you.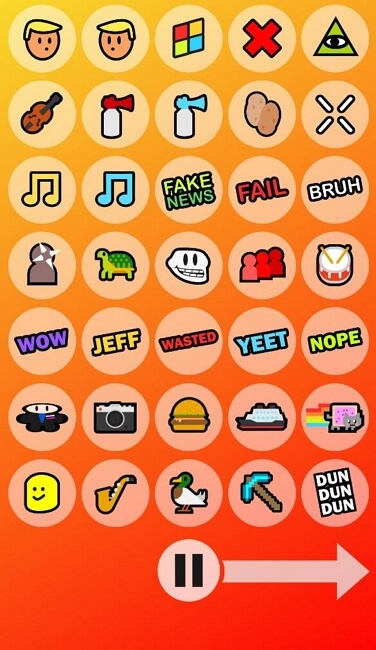 Surprisingly, it comes up with innovative sound effects. After installing the sound effect, you'll easily add it up to your live call by using this fantastic software.
Furthermore, it enables you to create your sound using the Meme Soundboard's unique interface.
Using Meme Soundboard, you can explore Mario soundboard effects with minimal effort. To begin with, you'll need to record your voice by hitting the Recording icon. After having your voice recorded, you can apply any sound you'd want. Later, you can export the file to multiple online platforms.
Pros:

It enables you to record and generate a unique soundboard.

Meme Soundboard provides you excellent user interface by presenting the sound collection in the form of a tappable title's grid.

You can easily use it on your mobiles phones.

After registering with your ID, you'll be able to download terrific sound effects options.
Cons:

For getting access to Meme Soundboard, you'll need to create an account for login.
5. MLG Soundboard (iOS/Android)
You can get a Mario soundboard for iPhone or Android by using MLG Soundboard. It is an outstanding tool that allows you to perform multiple operations.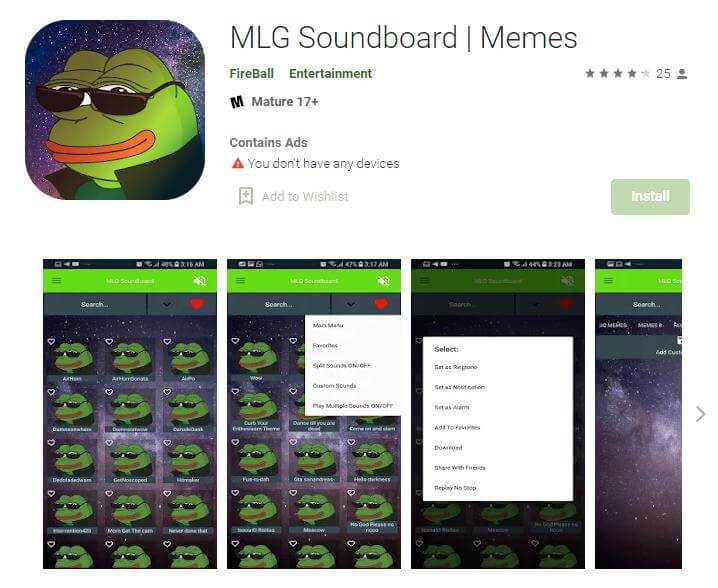 Using this soundboard, you've got the luxury to explore a lot of terrific voice-changing features.
Moreover, it will enable you to change your voice on multiple platforms like Vimeo, DailyMotion, YouTube, Facebook, Streamlabs, Among Us, CSGO, Twitter, Twitch, PUBG, etc. In addition, you can also create your sound by recording your voice in MLG Soundboard's interface.
Pros:

It allows you to play and download many sound effects for playing Mario games.

It is compatible with almost every audio and video file format.

After recording your soundboard, you can export the favorite soundboard to any platform you'd want

MLG Soundboard offers a pretty straightforward user interface.
Cons:

Unwanted ads.
Part 3: How to Apply Mario Soundboard for Discord?
If you want to play Mario Soundboard for Discord, you should select iMyFone MagicMic for this. It comes with a pretty easy-to-use interface, meaning you won't see any trick procedure running it.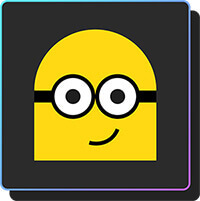 Using iMyFone MagicMic, you can explore 300+ sound and voice effects. Moreover, it supports many online games and chatting platforms like Facebook, Twitch, Streamlabs, Among Us, CSGO, PUBG, and many more.
MagicMic offers you a brilliant free trial version of about 15 days. After testing the ability of its free version, you can decide whether you're interested in acquiring its premium version or not. Surprisingly, MagicMic's premium version comes at pretty affordable rates.
Features:
MagicMic provides you with300+ sound and voice effectswith high-quality output.

It updates regularly, allowing users to explore every feature without any fuss.

You can launch this program within 2 seconds as it doesn't take too much time to load.

You can launch this program within 2 seconds as it doesn't take too much time to load.

It supports various streaming platforms like Twitch, Streamlabs,Zoom, PUBG, etc.

It allows you to create your own unique voice effects with voice studio function.
Steps of using Mario soundboard:
Step 1: Launch MagicMic
After installing iMyFone MagicMic on your PC, you'll need to launch it.
Step 2: Select Sound Effects
Now, you'll need to select the Mario Soundboard option after tapping the'' Sounds effects'' option. Later, you'll need to choose output and input devices.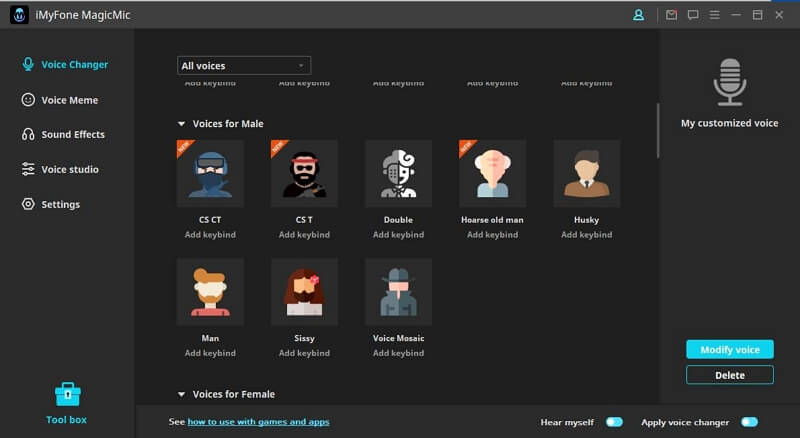 Step 3: Import Audio Files
If you are not satisfied with in-build sound effects,you can import any files from your Mac or Windows PCs.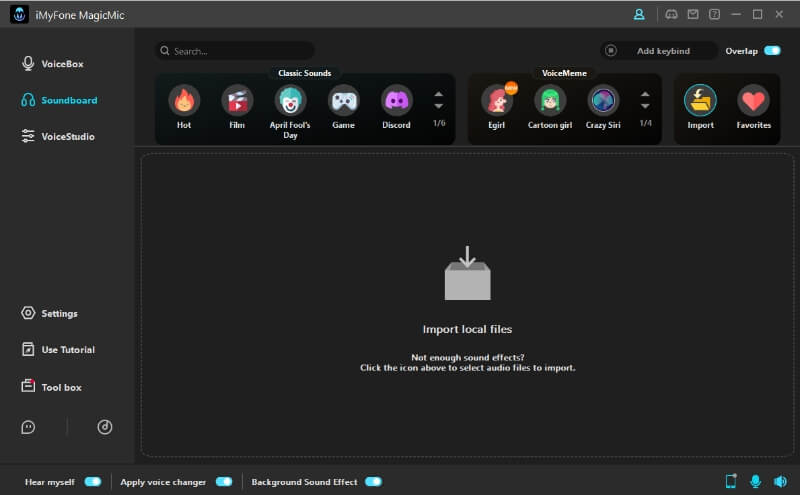 Step 4: Launch Discord
Now, open Discord, and you'll be able to hear the voice of Mario Soundboard whenever you try to tap on the sound icon.
Conclusion
We've talked about the best possible websites that allow you to play Mario soundboard on Discord. All the websites you'll find in our discussion are indeed reliable ones.
However, if you want to look for a complete option, MagicMic is the way to go for you.
It offers mind-blowing Mario sound effects for playing while conversing with your friends on Discord.