Instagram is one of the biggest and most famous social media apps among a huge number of social media app users. As Instagram allows users to upload unlimited number of stories, so this feature can also be used as a slideshow for showcasing different photos or videos to your followers easily.
If you want to increase your follower as an influencer, a business owner, an organization or as a rising star, then Instagram story slideshow is a brilliant way to move forward. So in this article, we are going to talk about how to make a slideshow on Instagram story easily without any hassle. Also we'll show you different ways of how to make Instagram story photo slideshow that will help you choose the suitable way easily.
Part 1: How to Use Instagram Story Feature to Create a Fancy Slideshow
The most basic way to create a fancy slideshow is by using the Instagram story feature. If you want to create slideshow for Instagram stories then this part is perfect guideline for you. You just have to add many photos at once, in order to get benefited from the story slideshow feature of Instagram. This will allow your people to tap through your photos one by one. It's not too complicated but you need to follow the step by step process below in order to get it done easily –
Step 1: Launch Instagram app on your phone. Then tap on the "Add Story" button at the top left corner of your screen. Then tap on the photo library option from the lower left corner of your screen.
Step 2: Next tap on the "Select Multiple" option from the top right corner of the app. And then select all the photos you want to post in your story slideshow in an orderly manner. Then tap on "Next" button from the below right corner of the app.
Step 3: Finally you can make as much edits as you need to all the photos together. This helps you save time and post a lot of photos together at the same time to show them as a slideshow easily. Then post the photos after making necessary edits on them.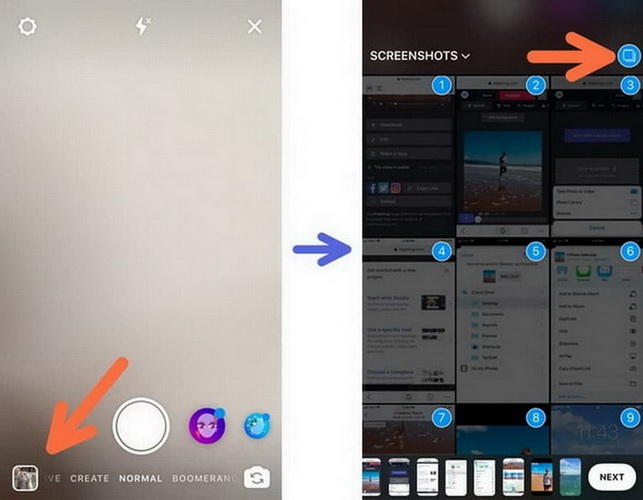 Part 2: Best 3 Ways About How to Make A Slideshow on Instagram Story
In this part, we are going to show you 3 ways to create slideshow of Instagram story. These are the best ways that anyone can use for this matter. Read all the detailed guideline carefully to learn about them without wasting any time.
Also Read: Best Ways to Make GIFs from Instagram
1. Using Photoshop to Create Slideshow for Instagram Story
Below is the guideline for you to use the Slideshow pre-set from the Essentials bundle to easily create a quick slideshow Instagram story–
Step 1: First, you need to import all the images you want in the slideshow into a new document. Launch Photoshop, then select "File" and then click on "Scripts". Then select "Load Files into Stack". You can select "Folder" as the source file, if you want to load all pictures from a specific folder. Just click on "Browse" button and select a whole folder or multiple pictures, then confirm with "OK" button.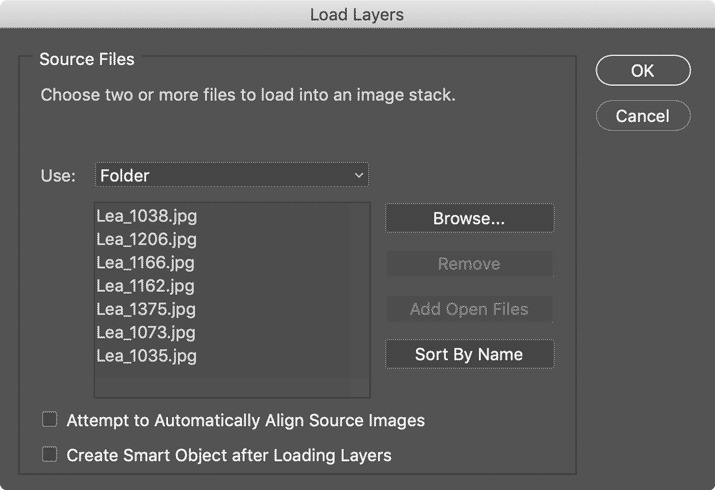 Step 2: Now you have to make them into the appropriate size for Instagram as the HD 9:16 format, so all the images need to be 1080 x 1920 pixels. Just select "Image" and then "Image Size". Then you need to set the resolution to 72 and the height to 1920 pixels. You'll find the width is adjusted automatically. Now confirm by clicking "OK".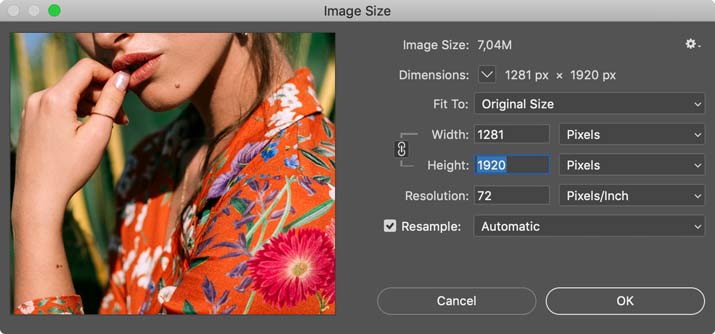 Step 3: Now you need to keep the proportions right for Instagram by adjusting the canvas. Select "Image" option and then click on "Canvas Size", then set the width to 1080 pixels. The anchor should stay in the middle during this step and confirm by clicking "OK".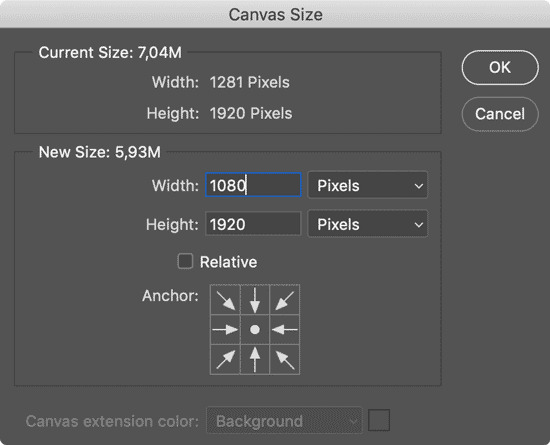 We can assume that Photoshop will show a message that the workspace is smaller than the current canvas size. Just click on "Proceed".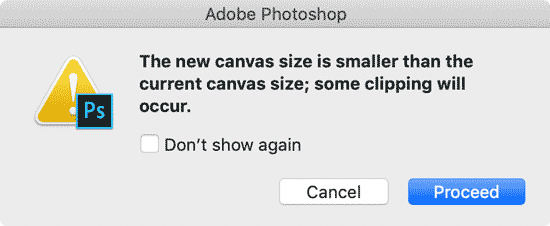 Step 4: Now you can go through the images one layer at a time and adjust the position by using the move tool, if necessary.
Step 5: Next you need to set slideshow by opening the FX-Panel by selecting "Window", then "Extensions", and then go to "FX-Panel". Go to the "Slideshow" pre-set from the "Essentials" package and open the pre-set options. Then you need to set the following parameters –
Delay per layer: 1.0
All Layers
Order (first): as desired
Frame-Animation: off
Export Dialog: off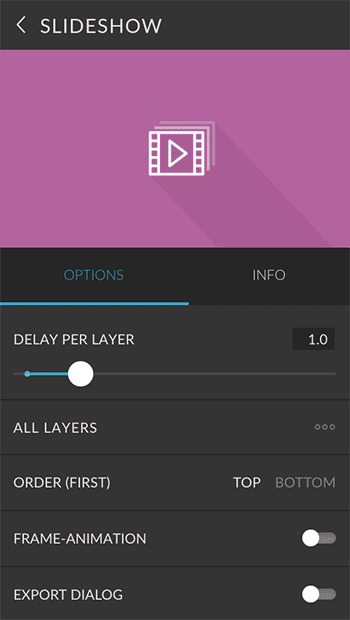 Step 6: You can also use "Transition" feature to crossfade the photos into the slideshow.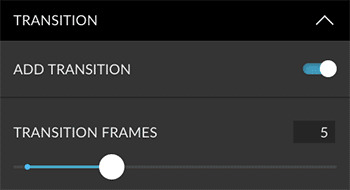 Step 7: As Instagram Stories are limited to 15 seconds so you should set it in the FX-Panel. Go and activate the "Set duration" option in the slideshow pre-set. Then you need to select duration by length without even delay and set the slider to 15 seconds.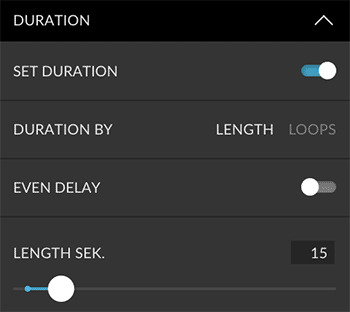 Step 8: Finally you need to click on the "Create" button and let Photoshop generate the video. The Timeline window will open automatically and you can play the video by hitting the spacebar. You can also make adjustments if something doesn't seem right to you. If the photos change too fast, you can set the "delay per layer" value higher. If everything seems like just what you needed, you can activate the "Export dialog" toggle in the pre-set options and click again on Create. Then you can leave the settings in the render dialog just like they are. Just set a name for your video and select the output folder. Next click on "Render" and your video will be created.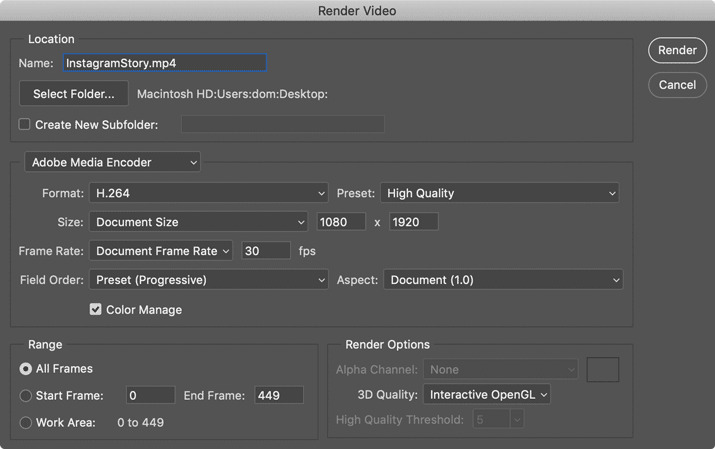 2. Using Filme's Fast Video to Create Quick but Stylistic Slideshow for Instagram
The best and easiest way to make quick slideshow for Instagram story is by using iMyFone Filme.
It has various attractive features that help users create awesome Instagram story video slideshow without any problem. Also it has a very user friendly interface with simple minimalistic design. Any newbie or expert users can use this amazing software to edit or create fantastic videos for various purposes. So creating a stylish slideshow for Instagram is a piece of cake when you have Filme to use. Here is how you can use Filme to create slideshow for Instagram story –
Step 1: Import Photos
Download and install Filme on your computer. Then you need to start the software and get to the home interface. Next you need to import the necessary photos to the "Media Library" by clicking on the media importing option like below image. This will help you start the slideshow creation process. You can also drag and drop images into the media importing option to import file.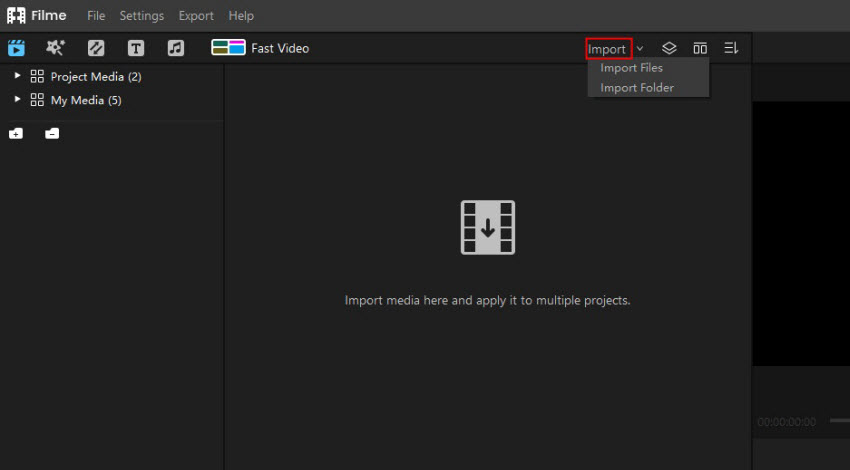 Step 2: Drag Photos to Timeline
Next you can easily drag and drop the photos into the video editing timeline. Here you can easily adjust the duration of each photo for the slideshow as needed.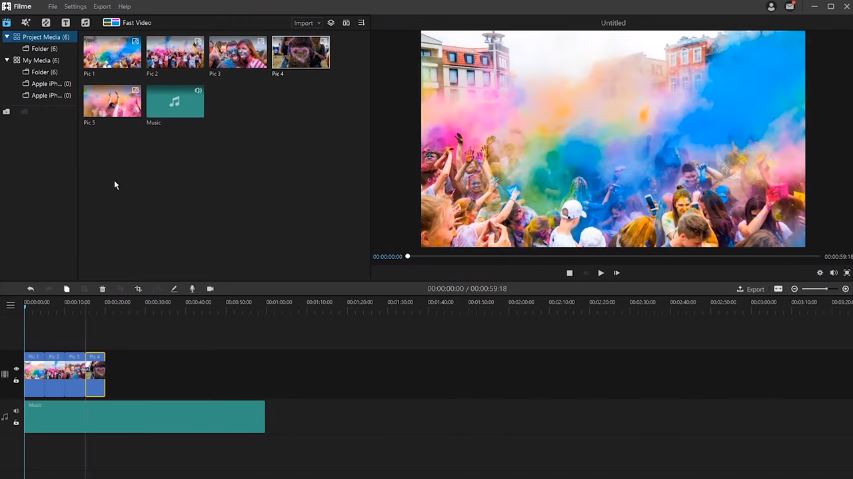 Step 3: Edit Photos
After that, you can adjust the contrast, white balance, photo brightness etc. from the editing window on the right side. To open this editing window, double click on the photo timeline and you'll get a new window opened beside the video preview window. A lot of options will be available for you here to tweak the photos. You can also use the "Crop" and "Pan and Zoom" features for each photo you have added into the timeline. You can also use various filters and effects, texts, transitions, stickers or other elements to make your slideshow look more brilliant and attractive.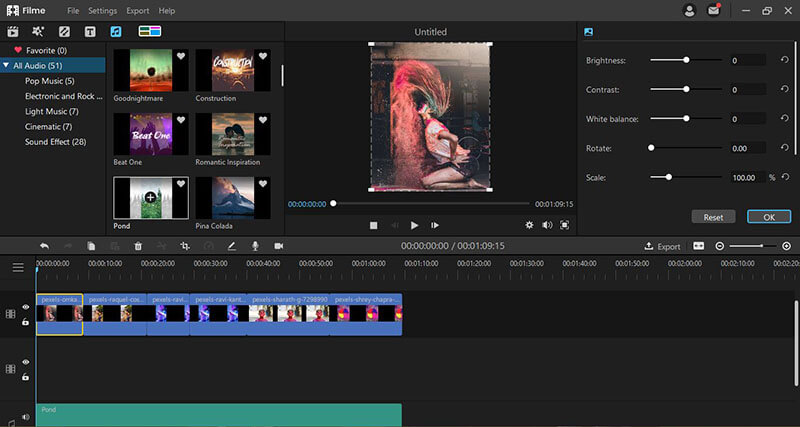 Step 4: Export Video
Finally you can easily export the video as a video file by clicking on the "Export" button at the top menu bar. Then select "Export Video" and a new window will open. Here you need to select "MP4" option under "Video" tab. Then rename the video, select output folder and click on the "Export" button from the right corner below this window to confirm the export.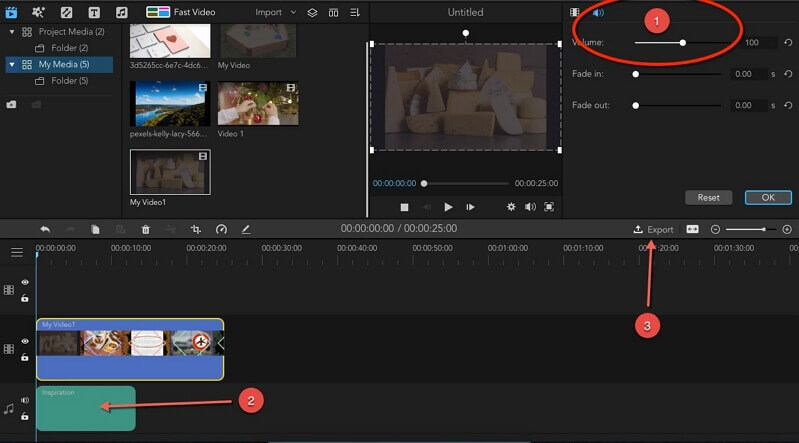 3. Online Sites to Create Slideshow for Instagram Story
There are various online websites that can help you to create Instagram story slideshow with music without any hassle. Online sites like Canva, Bitable, creatopy etc. has huge potential as online slideshow creator for Instagram stories.
Here is how to make a quick video slideshow for Instagram story using Canva –
Step 1: First you need to visit Canva from your browser and sign up using your Facebook or Google account. Then log into your account and search for the "Slideshow" design type to start creating.
Step 2: Next you need to browse slideshow templates for every theme. You can use the search tool to filter by industry, layout or style. Just click on the template you like to use into the slideshow.
Step 3: Now edit the slideshow by using millions of stock photos, images, illustrations, icons, charts and other graphics to brilliantly design everything. You can use the drag and drop tool to move them onto the editing window. You can also use the photo effects tool to make your images look better.
Step 4: You can also upload your own images, photos, and branding elements to make the slideshow more unique. You can select your own background, font style, colour scheme and add background music from the music library. Canva also allows you to apply animations to each screen and animated sticker GIFs.
Step 5: Finally when you are done making the slideshow, just simply preview it, then download it as an animated gif or video (MP4).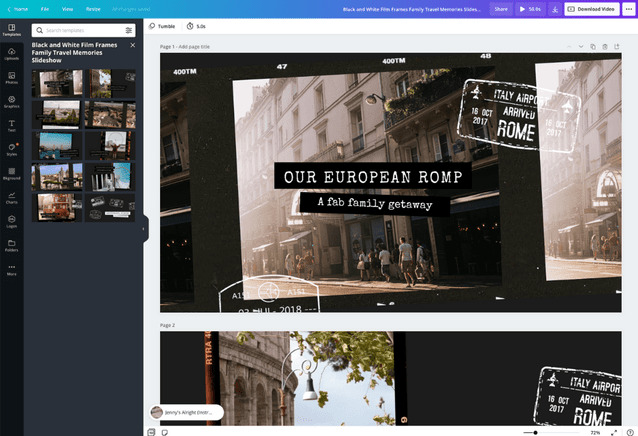 Part 3: Apps for making ins story slideshow (iOS & Android)
Though we have already shown you 3 different ways of how to make a slideshow on Instagram story, in this part we are going to introduce you with 2 different apps. These apps will help you make Insta story slideshow easily from your Android or iOS device easily.
SlideLab is a great choice for creating Instagram stories or editing photos. It's a very high quality photo editor with different filters, transitions, and pre-set music to choose from. If you want to use the full potential of this app, then you must get the paid version. It allows users to easily rearrange the order of their photos once they upload them. It also allows users to set a photo to appear for a maximum of three seconds in the slideshow. You can use this app to upload your videos to Instagram, Facebook, or YouTube directly from the app. It's only available for iOS devices. You can easily upgrade to the pro version for $4.99 to get full access.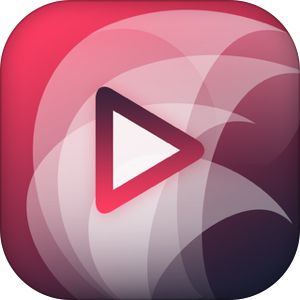 VivaVideo is available for both iOS and Android devices. You can use the basic version of VivaVideo for free. It will allow you to choose between a "pro mode" for more flexibility and a "quick mode" for a faster and more automated version. It has built in app camera that will allow you to take videos and apply more than 60 special effects on them. It also allows users to add transitions, sound effects, and even dub the videoThe free version of the app includes a watermark on the videos you create, or show advertisements, and put a limit on five-minute slideshows. If you want to remove these frustrating issues, just buy the pro version for $2.99.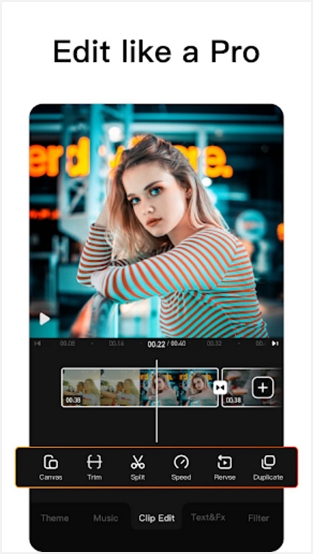 Part 4: Tips you Shouldn't Miss to Enhance Your Insta Story Slideshow
Though you now know how to do slideshow on Instagram story, you will still need some expert tips in order to keep some important aspects in mind. In that send, we are going to provide you with a few tips that you shouldn't miss to enhance tour Instagram story slideshow. Here are those –
Addanimated text overlay in photos and videos while creating your Instagram story slideshow.
Remember to convert landscape image or videos into a vertical aspect ratio, so that they fit into the screen in a better way.
You can also compose vertical video and photo collages and insert them into the slideshow for a cooler output.
Make sure to create simple slideshows instead of going for complicated ones. Sometimes simple things can send strong and important message easily.
Conclusion:
To conclude this whole guideline, you must know by now how to make a slideshow on instagram easily by using different ways. These different methods will help you choose the best one suitable for you. If you want our recommendation then we would suggest you to start using iMyFone Filme to create excellent slideshow Instagram story videos without any hassle. It has amazing features and easy to use interface that can help you unleash your own creativity.