Presenting data, images, videos, and other media content becomes easier if you have access to the best slideshow maker with music. You may have come across various applications and online platforms to make slideshows. However, a common issue with all these platforms is the limited usability and steep learning curves.
Not only will this thwart your ability to create custom slideshows, but it also affects the overall quality of the same. That is why it is imperative to choose from the best slideshow maker with music to create the perfect presentation for all sorts of purposes. To help you make an ideal choice, we have curated a list of the best slideshow makers you can use on your Mac or Windows system and get everyone's attention.
10 Choices of Best Slideshow Maker with Music and Photo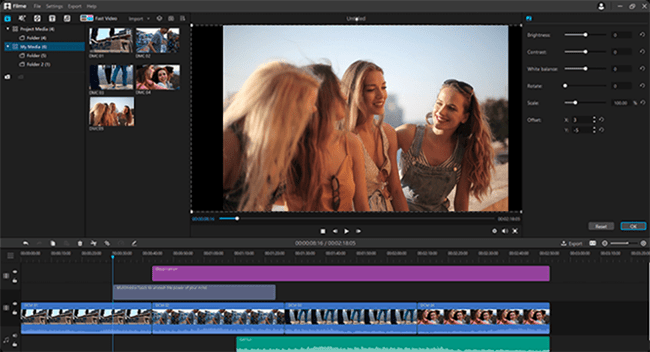 Filme is the go-to tool for making stunning and rich slideshows revered by the community for its intuitiveness and plethora of features. Along with its extensive features and functions, Filme has a flat learning curve making the software easy to use even for beginners. Working with Filme translates to;
Creating high-quality slideshows by adding unlimited images and audio files.

Beautify the slideshow with unique transitions, effects, graphics, and text styles.

Start and finish the slideshow in minutes by using ready-to-use templates with preloaded music.

Professional quality timeline with editing tools to improve the image layout, audio integration, cropping, pan & zoom, etc.
Filme gives the best way to make a slideshow with music that fits the style, layout, and outcome expected for every purpose. Be it for education, business, or entertainment purposes, Filme has the perfect suite of tools to help you build exactly what you want in record time.
The only thing that you may not like about Filme is that it does not have a mobile application, so you cannot take your slideshow maker everywhere you go.
Also read:
How to Make a Amazing Slideshow Video
Make a Stunning Graduation Slideshow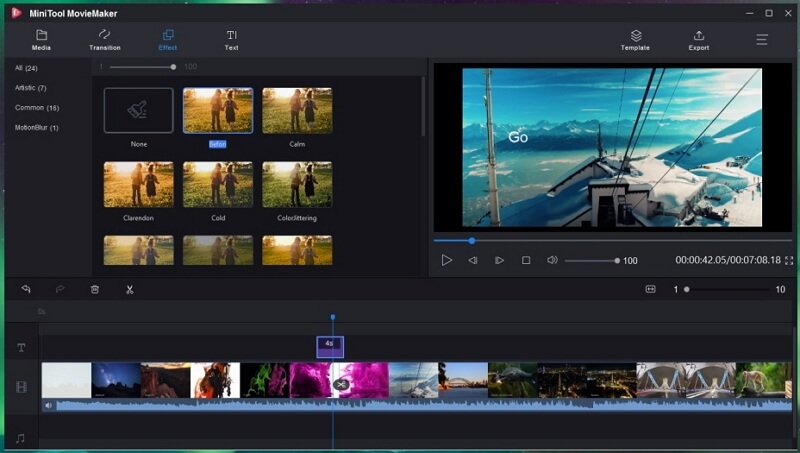 MiniTool MovieMaker is one of the best choices for a free slideshow maker for Windows systems. One of the best things about working with this platform is that you won't get any watermarked slideshows as a final result. Even better, it is the perfect tool if you are a beginner at making slideshows as the interface is intuitive, which makes it easier to find the right tools.
Here you can also find some good templates where you only need to add the images and finalize the slideshow. The best part is that these templates are already added with music. So, all you need to do is check the music and the transition part to get it rolling.
Pros:

Easy to use and simple interface

Editing the images is a breeze

No watermarks
Cons:

Low-resolution results

It does not have a screen recording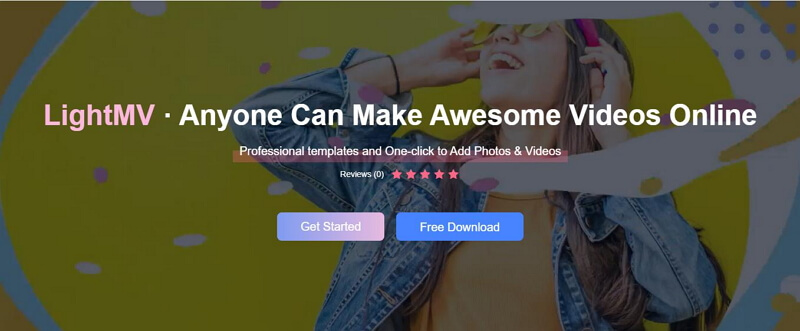 Another one of the great choices among the best slideshow maker with music, LightMV is compatible with Windows and Mac systems. Using LightMV is also a breeze, and you will find yourself immersed in a range of features to make bespoke slideshows.
To make it easier, there are pre-built templates for different purposes, including romantic, business, baby slideshow, promotional, educational, etc. All these templates are added appropriate music making it a good tool for making slideshows.
Pros:

Start using without installation or signup

Simple interface

No watermark on slideshows
Cons:

Not enough templates

Music does not fit well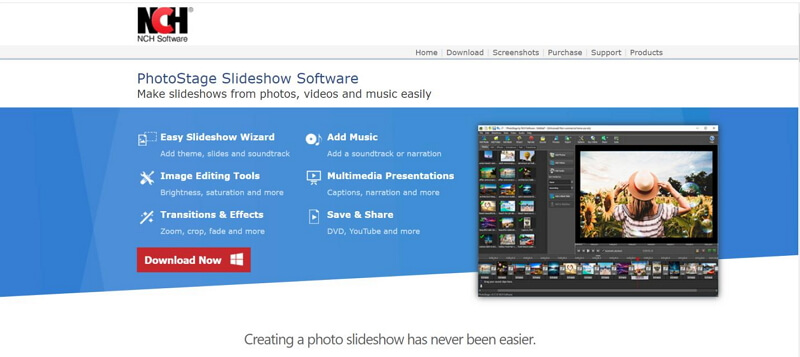 Created by NCH Software, the PhotoStage slideshow maker helps you combine photos, videos, and music to produce high-quality slideshows in a jiffy. The reason to add it on the list of the best program for slideshow with music free is the Easy slideshow Wizard and image editing tools.
You can also use up to 30 transitions to add effects to the slideshow and make it even more interactive. Another one of the reasons to add it is the ability to add unlimited images.
Pros:

Drag and drop ability

No limit on adding images
Cons:

Few transitions

Some essential tools are paid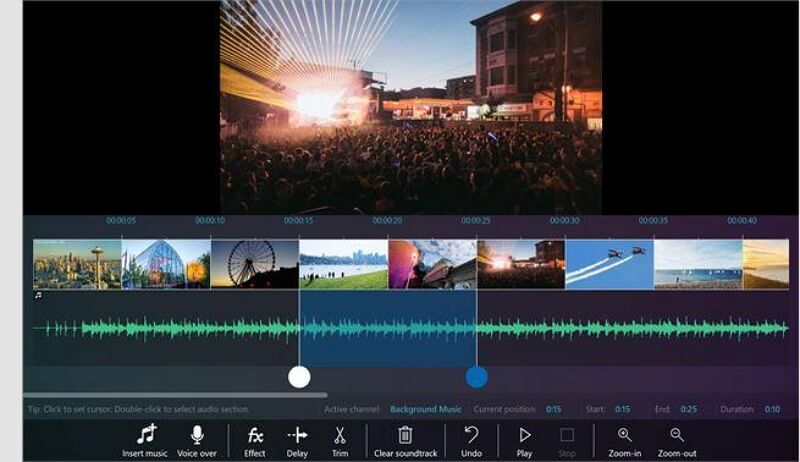 The list on the best slideshow maker with music is incomplete with Windows MovieMaker. The software gives you the ability to create and edit slideshows to make them more attractive. Added to this, Windows MovieMaker has been updated to give you the option to upload the slideshow on different social media handles.
It has transitions, effects, text styles, and even some background music embedded into the interface. For a better user experience, there is no need to apply and check the transition, just hover the cursor over the effect, and it will come to life. Even though it was discontinued after 2017, the same system is available via MovieMaker 10 on the latest windows.
Pros:

Ease to use

Inbuilt audio and voiceover content

Preview the effects in real-time
Cons:

No updates after 2017.

Limited image editing options like Contrast, Saturation, and Brightness.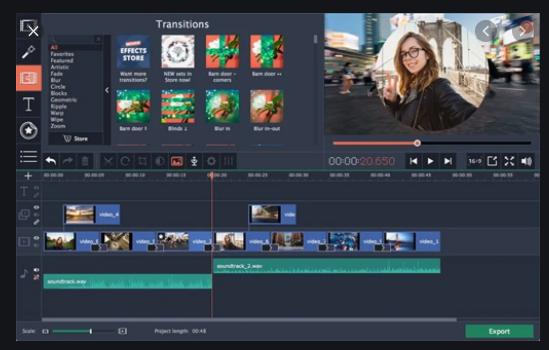 If you are looking for versatility in your slideshows, Movavi is the best slideshow maker with music for this purpose. Not only the software has some amazing transitions, but you will also find that adding these effects is super easy. It also has a built-in editor to help you set the images right and ensure they fit well with each other.
To name a few effects, you can adjust the brightness, contrast, pan, and zoom, among other things. Movavi also allows adding music to the slideshows, be it from the in-app library or import the files. Not only this, unlike other software, Movavi also allows overlapping the music file. This means that you can add different music tracks to the same slideshow.
Pros:

Supports several file extensions

Automated slideshow making

Plenty of effects and transitions
Cons:

Using it requires some learning

Lag and performance issues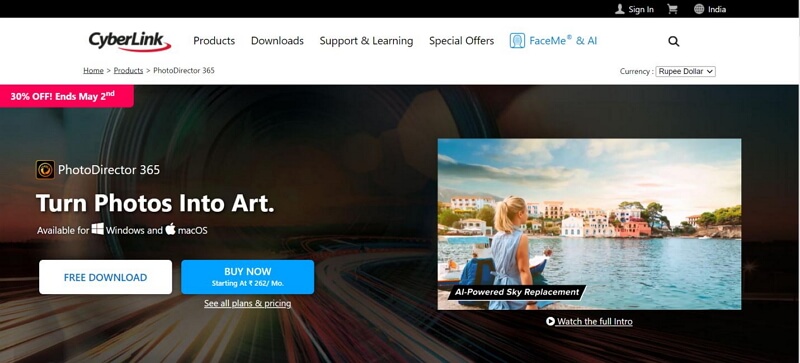 If you are looking for a professional tool to make slideshows, this is the one. CyberLink comes at a cost, but its extent of features and abilities justifies the cost. The software is so good that it helps you convert simple images into a piece of art with the help of incredible design tools and editing.
One of the best things is the AI-powered sky replacement tool, which completely transforms the background sky in the image. Apart from this, it has several advanced editing tools like glitching, dispersion effect, animations, and much more.
Pros:

Incredible editing features

Amazing user experience

Great looking slideshows at an affordable price
Cons:

The interface can be a bit confusing

Time-consuming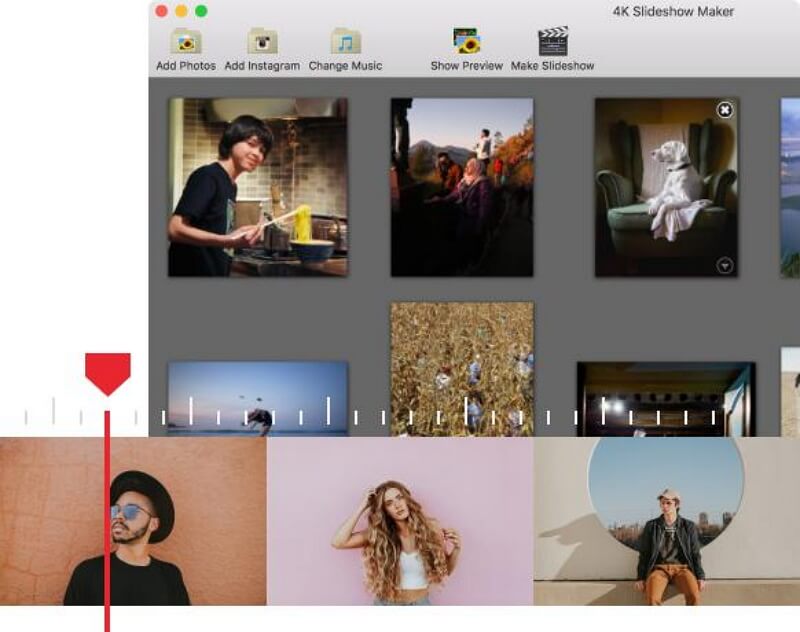 As the name suggests, this best slideshow maker with music offers 4K videos at the end of the process. It works perfectly well with Mac systems and gives you several options to create bespoke slideshows replete with highly amazing features and effects. Moreover, you can add images from the drive as well as directly from Instagram to make viral-worthy reel content.
Apart from Instagram, you can also make videos that will comply with the formats for YouTube and Facebook. Another great thing about the software is that it offers the Ken Burns effect to make the slideshow even more attractive and full of dynamic effects.
Pros:

Add music and set custom slide duration

High-qualityTime-consuming slideshows

Export the slideshow in different formats
Cons:

Not too great editing options

Few themes, styles, and transitions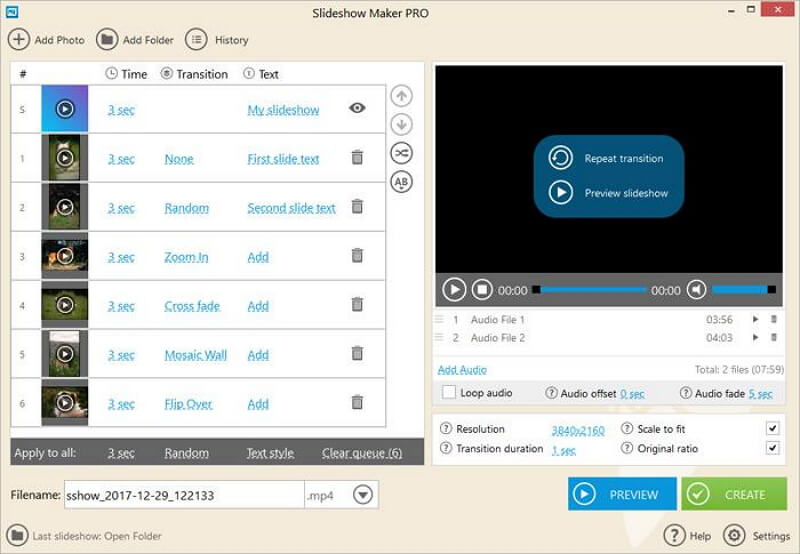 Well, don't go after the name; this is the best program for a slideshow with music free built for everyone and to make any type of presentation. Be it that you want you showcase your baby's first year or a successful event or any memory, this software will help you do justice to every sort of requirement.
But that is not the reason for adding it to the list. Icecream slideshow maker has a history panel, which lets you continue completing your slideshow even after taking a break. Only Filme and a couple of other software have that option on this list.
Pros:

Get help from online support

Save and resume projects

Plenty of features
Cons:

Limited file formats

You cannot undo a move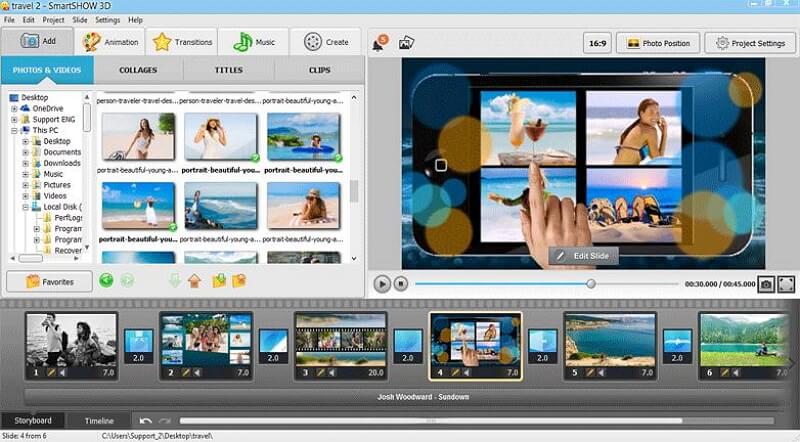 Do you want to make 3D slideshows? Well, then go with SmartSHOW as this is the software that has the amazing feature to turn 2D slideshows into 3D. Moreover, you can create any type of slideshow with its in-built features that are meant to deliver the perfect presentation aligned with your purpose.
In addition to this, there are more than 600 professional-grade templates and effects segmented according to the purpose. You can add texts, voiceovers, captions and choose from more than 200 music tracks, not to mention the ability to convert the slideshow into any format.
Pros:

Adds to your creative side

Wide variety of music and templates

Interesting background themes
Cons:

Not compatible with Mac

Dull interface
How to Make a Filme Slideshow with Music?
To make a slideshow with Filme, you need three things, images, you should know what type of slideshow you want, and music (if required). Notice that we didn't mention time. Well, that is because working with Filme is a quick job, one that you will love to perform. So, here is the process you can follow to create a presentation with the best slideshow maker with music.
Step 1. Open Filme and click on the Fast Mode given on the top of the left sidebar. Clicking on it will open the interface where you have to choose a template.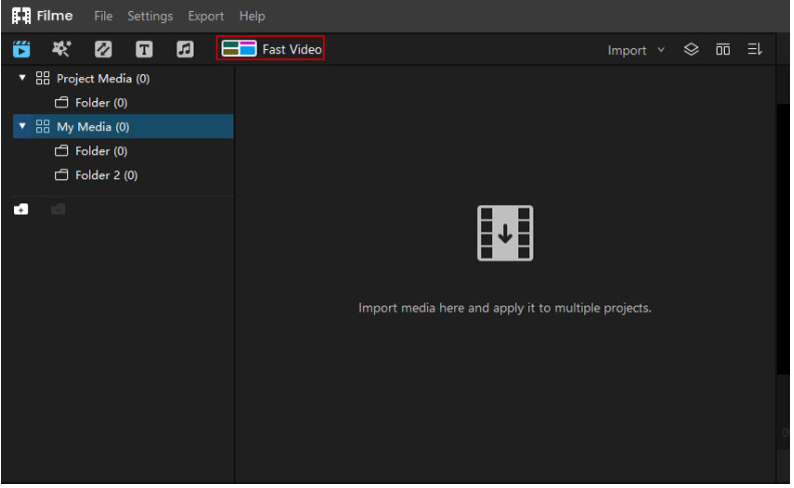 Step 2. Select the template you want to use for the slideshow. These are divided depending on the purpose and situation.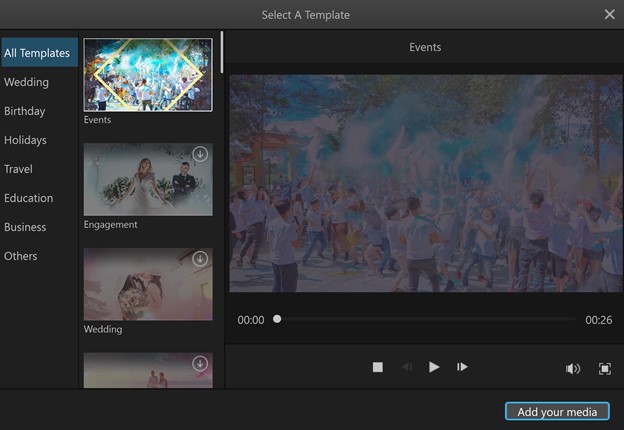 Step 3. You will see the option to add images for the slideshow. Use one of the four ways to add images from your phone or the drive. The wireless option is the quickest to add images from the phone.
Step 4. Once the images are loaded, click on Preview to check how the presentation looks. Because it is a template, you need to add any transition or effect. Everything is preloaded.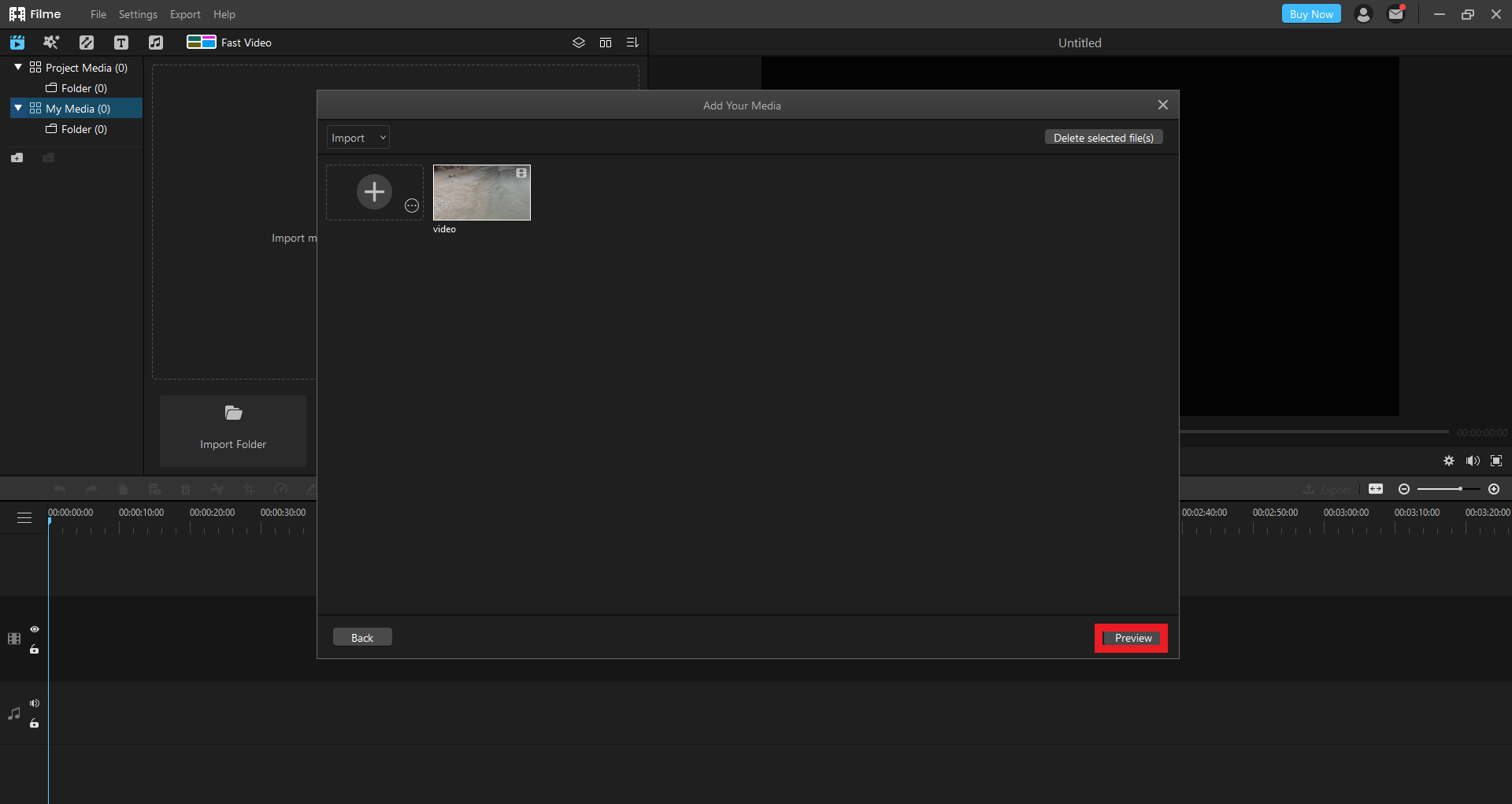 Step 5. If everything looks good, click on Export to save your file on the drive or upload the same on a social media platform. You can upload directly on Vimeo, Facebook, YouTube, or Twitter.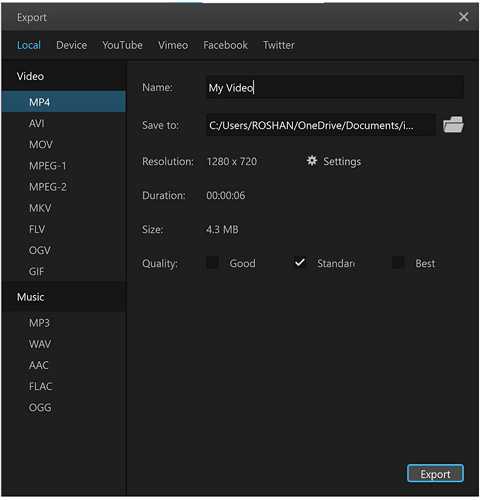 Conclusion
So, as you have seen above, there are 10 of the best programs for slideshow with music free. These platforms have been built to help you create high-quality presentations befitting your purpose.
Among these, if you must have noticed, Filme gives the best and most amazing options in terms of editing, templates, effects, transitions, audio, and the freedom to customize the slideshow as you want. That is why this makes Filme the best slideshow maker with music and one that won't let you down because all of its pro features are available for free.