To give their 265 million daily active users a smooth experience, the team of Snapchat is constantly updating it. With tons of updates, users often get confused and end up asking, "how to make a video on Snapchat with filters?" This detailed guide will explain how to make video filters on Snapchat and explain other details as well. Let's get to it.
How to Make Video on Snapchat with Filters?
Learning how to make a video with Snapchat filters is very easy. The best part is that now instead of getting restricted to just 10 seconds, users can make longer clips and crop them as well.
Step 1: Start by launching the Snapchat application on your phone. These steps will work for both iOS and Android users. Tap on your face to select your preferred filter.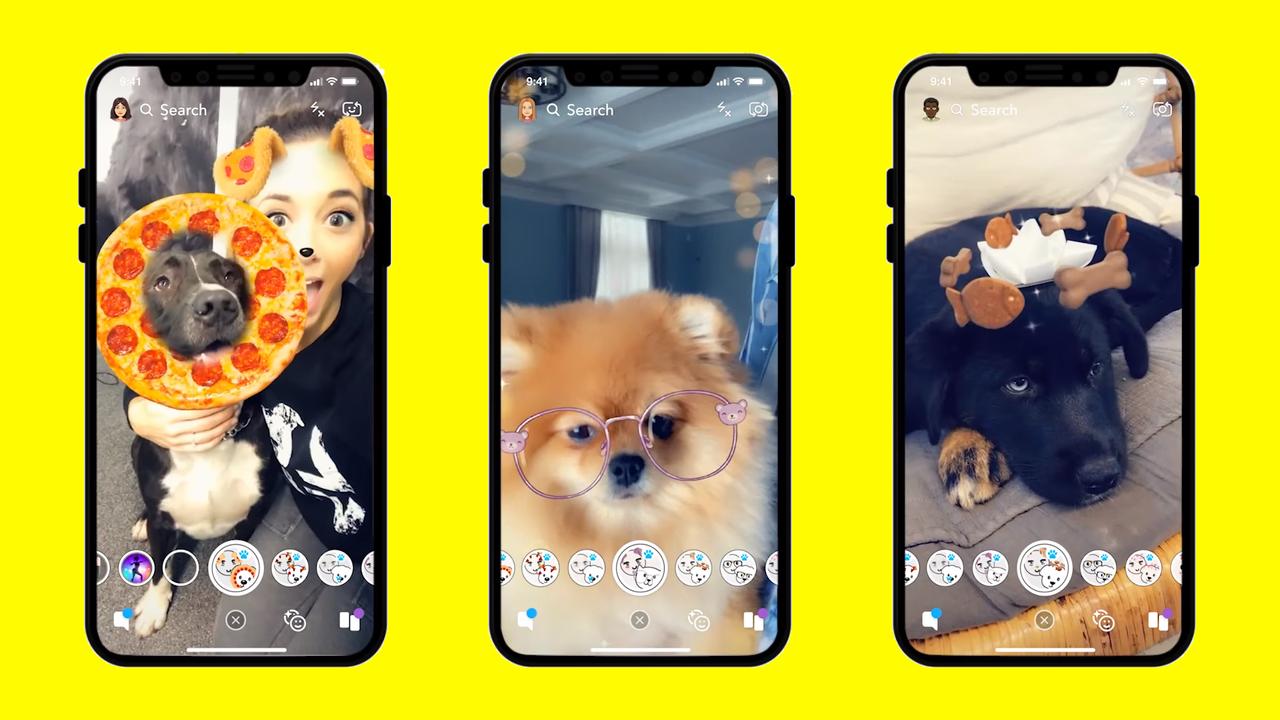 Step 2: At the bottom of the screen, there will be a big circular button. Press on it. If you want a video longer than 10 seconds, then keep holding it, and multiple video clips will be created.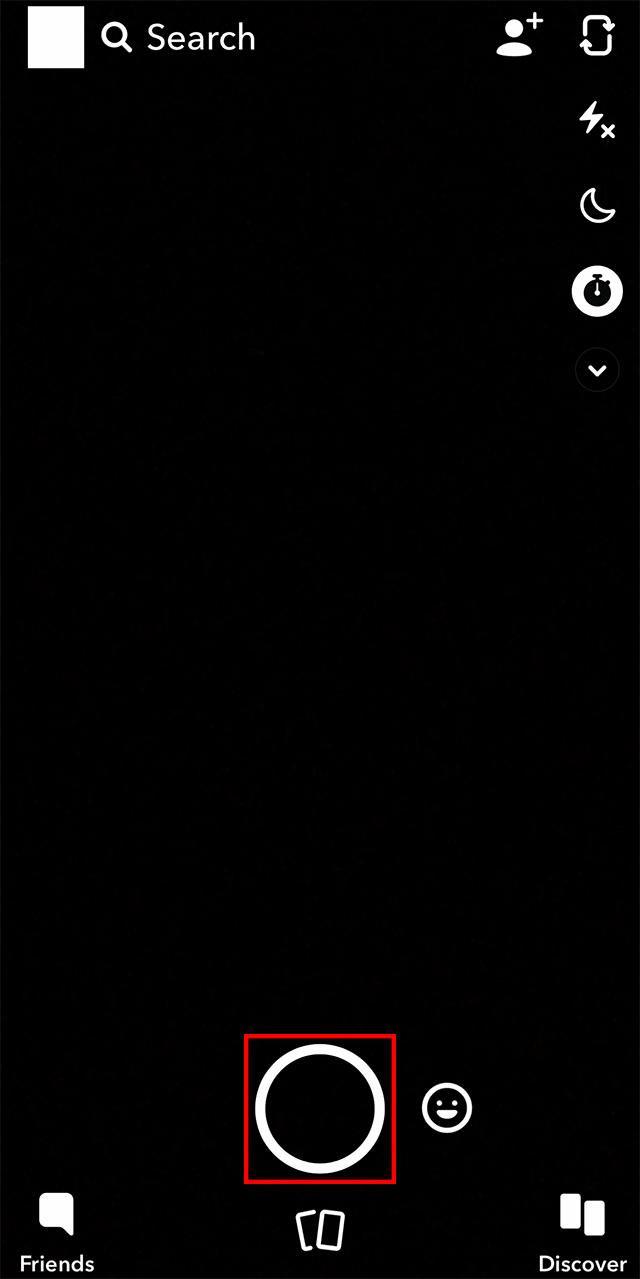 Step 3: Once done, you can take your finger off the circular button, and your video will stop recording.
Step 4: For those of you who are looking for a hand-free option, press the circular button and slide it to the left, where a tiny lock will appear. This lock will get you into hands-free mode.
Step 5: Once you are satisfied with your video, you can then edit it by using the sliding filters, edit it through the tools on the screen or crop it.
Step 6: Press on the blue button on the bottom right corner and add the video to your story or share it with your friends.
Can I Create Custom Geofilter on Snapchat?
One of the questions most searched is "can I make a video custom Geofilter on Snapchat?" Well, yes, you can. With custom geofilters, people all over the world can express their creativity through design.
Step 1: First off, head over to Snapchat's desktop page for custom lenses and filters. Select Create Filter on the page.
Step 2: You will get a screen where the design process can be carried out. You will get the option to upload an existing filter or design your own. You can even make use of the templates given for occasions such as birthdays and weddings, etc. Look through the tools for further editing.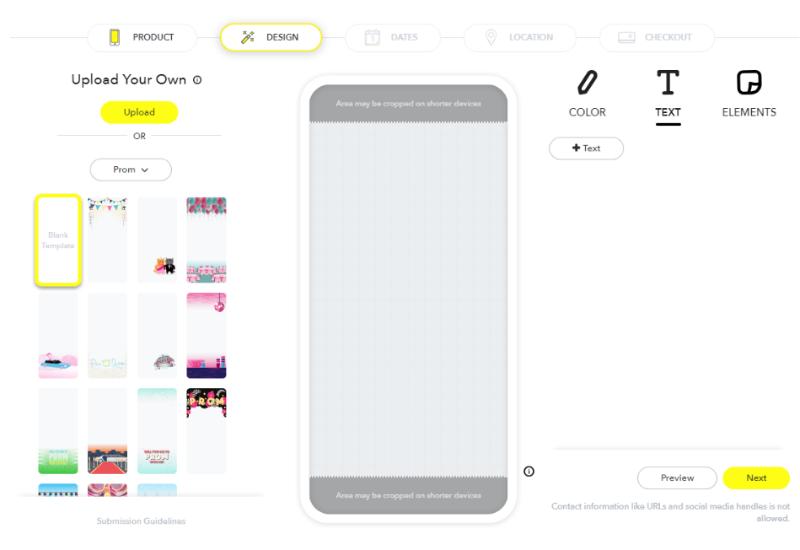 Step 3: Once you have completed and uploaded the design, you can then see how it looks through the preview tool.
Step 4: Next up, you will have to select the timing and location for your geofilter. You can choose to make it accessible for just one day, a couple of days, or for repeating times such as every weekend, etc.
Step 5: Once the timing and dates are tackled, next, you will be designing the borders around the area where you want it to be accessible.
Step 6: Lastly, when you're done, you can check out. Here you will be given a brief recap of the filter, the date, location, etc. You can then pay for it and wait a day or two for Snapchat to approve of it.
How to Make Video with Baby Filter on Snapchat?
Now that we have the answer to "can I make a video custom Geofilter on Snapchat?" let's move on to the filters. Want to give your video a funny baby filter effect? Through Snapchat, you can easily do it! But how to make a video with the baby filter on Snapchat? Let's learn.
Step 1: Launch the Snapchat application, turn on your front camera, and tap on your face to get access to the lenses.
Step 2: From the lens gallery, you can either swipe to find the baby filter from your recently used lenses or search "Baby" in the search bar of the lens gallery. Find one with a baby wearing a yellow headband.
Step 3: Press on the filter, and it will be activated after loading.
Step 4: Now, you can easily take a picture or record a video in the filter. After using it a few times, it will be in your lens gallery, and you can use it without having to search for it. You can also add text to Snapchat video。
Step 5: Save your masterpiece through the option in the bottom left corner or share it with your friends and family.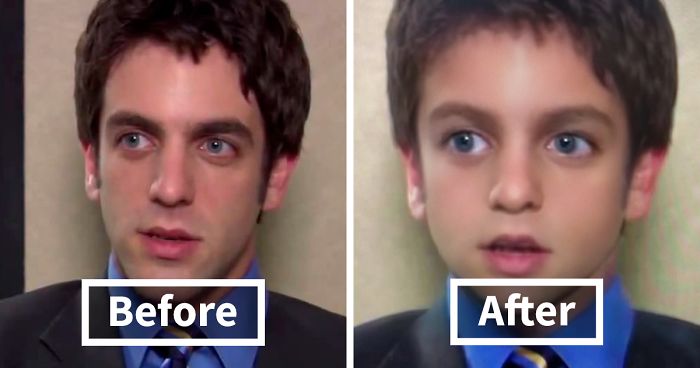 Best Video Editor for Snapchat - iMyFone Filme
Sometimes, no matter how great your camera is, a little bit of editing is always needed to give your content a unique touch. Through iMyFoneFilme, videos made through Snapchat can be edited easily. To make your videos look interesting and creative, you can use the tons of templates available. Moreover, with iMyFoneFilme, there is no more stress of having to edit a video for hours and hours because of complex interfaces. If you want to remove background noise from snapchat video,you can choose imyfone filme. This application offers a hassle-free experience with editing in Fast Video Mode.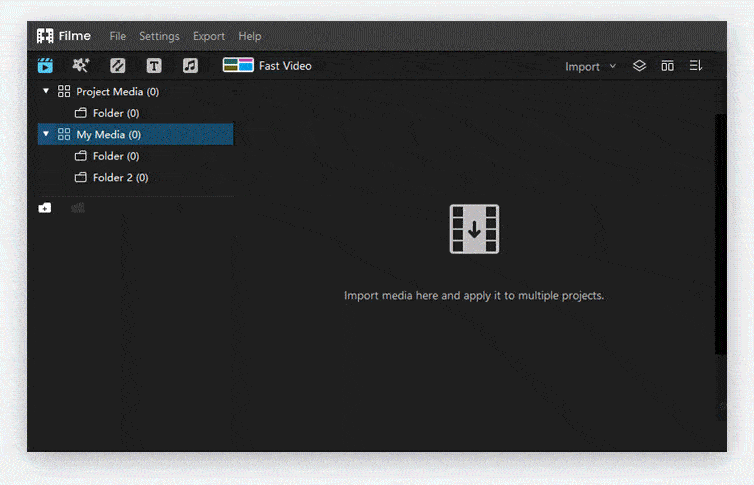 Didn't get the required look through Snapchat filters? No problem. With a huge variety of cool effects, you can now add vibrancy and color to your videos to give them a unique look. Maybe you want to add some text, but now in the boring old fonts? With iMyFoneFilme, you can add cinematic texts and pick from a wide range of colors and fonts.
With the transitions feature, you can create different transitions to make your video more engaging and entertaining. From the audio refining and fine-tuning feature, make sure your viewers never have to strain to listen. With the picture-in-picture and screen recording feature, iMyFoneFilme is bound to stun your audience with unique video clips of high quality.
FAQs about Snapchat Video and Filters
1. Can I make money from Snapchat Geofilters?
Snapchat geofilters are a quick and convenient way to make money by using your creativity. Do you have a product that you want to market but don't want the traditional print or media options? Design a unique Snapchat geofilter for your required location, and with a fee of $5, you can boost the exposure and market your product increasing sales. You can also offer to make unique Snapchat geofilters for people if you are good at graphic designing.
2. Do Snapchat video calls have filters?
It's time to level up your video calls by adding Snapchat filters. Head over to the chat of the person you would like to video call with, start the call and choose from the filters givens below. When the call begins, you can enjoy using a filter. No more stressing about looking presentable for video calls; the filters will do it for you. To turn off the filter, all you have to do is click on it again, and it will go away.
3. Can I combine Snapchat filters?
Yes, you can combine the Snapchat filter. When it comes to filters; the more, the merrier. Start by taking a picture using your lenses at the bottom. Maybe you want to give it the black and white look, swipe, and land on it. Next, you can further add a filter of time, or location, etc. For this, hold on to the first filter with your finger and swipe right again for additional designs.
4. Why does my Snapchat baby filter not work?
A lot of times, filters might not work if you haven't used them in a while. Head over to the lens gallery and look for the filter again. If it still doesn't work, then you can go for the restart method. First, close the app, remove it from your recent applications and open it again. If that doesn't work, then try restarting your phone.
Final Words
And there you have it! For all those of you looking to learn how to how to make a video with the baby filter on Snapchat, custom geo-filters, or video for filters, we have got it covered. Read the guide above. With iMyFoneFilme and Snapchat filters, get ready to unleash your creative potential for your friends and family to enjoy.