Adding background music to a slideshow video is a way to transmit emotions to your audience. It is a way to keep your public engaged with your content. However, the process to choose and add the right background music for the slideshow requires some previous thoughts. We want to guide you on how to use the best background music for slideshows.
Part 1: Before We Start- How to Choose the Right Background Music for Slideshow
There is no such thing as default background music for slideshows. Depending on what you want to share or the content you are making, some background music work best than others. Here are some tips that can help you define the kind of music that will serve better.
What message do you want to give?
Your slideshow has a goal and you need to keep it in mind while choosing your background music. Whether you want to create engaging content for your public, describe product features, or spread information.
Defining the purpose of the video and searching for similar slideshow presentations could serve as valuable references for your work. That way you will have the best understanding of great background music for slideshows.
What role will have the music?
Once you know the goal of the slideshow, it is time to define what kind of role will have the background music. After all, the music you choose could have a secondary role complementing the information present in the images. Or you may prefer to give the music the main role and transmit the emotions.
If your images are rich in complex concepts, it is best to choose a secondary role for the music to avoid distracting the audience. In this case, you could choose a music genre that encourages concentration.
If your slideshow is about emotional topics, then it is reasonable to give a major role to the music. Music can easily convey stronger emotions to the audience. For advertisements, music should also play an important role in evoking emotions and leaving a memorable message.
Choose the right genre
Naturally, some music genres are better to convey emotions or create an atmosphere than others. You should make an investigation of the genre you are willing to use in your slideshow to confirm the emotions your background music for the slideshow transmits.
Part 2: List of Best Background Music for Slideshow Video
If you want to present your wedding photos or couple memories, it is best to use a slow-paced song with emotional lyrics. You can also convey a lot of emotions using the best instrumental background music for slideshows.
"A Thousand Years" by Christina Perri
"I have loved you for a thousand years. I'll love you for a thousand more"
This song is filled with emotional statements and love promises. It is ideal for the vows made at weddings. If you want to evoke strong feelings, this song will help you create the perfect setting as great background music for your slideshow.
This song also mentions all the courage it takes to give your all to your beloved person. Facing the fear to get hurt is something we face with the commitment of a wedding.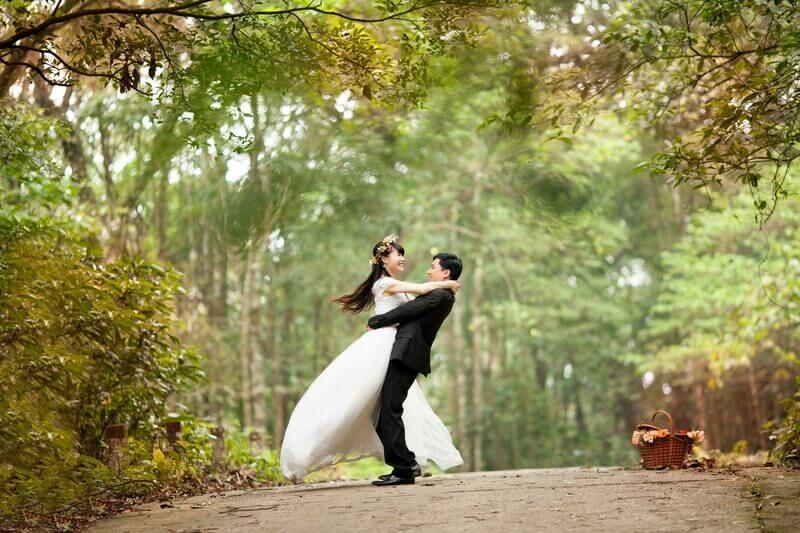 "Thinking out loud" by Ed Sheeran
"I'm thinking about how people fall in love in mysterious ways, maybe just the touch of a hand. Oh me I fall in love with you every single day and I just wanna tell you I am"
If you want to talk about love and commitment, this is a perfect song for your wedding presentation. The slow pace is ideal for subtle background music for a slideshow filled with emotions. The lyrics are filled with commitment and faithful statements. Those are essential emotions for a wedding.
2

Background music for travel slideshow:
Happy background music for slideshows is a safe move when you are preparing travel content. You need upbeat music to narrate all the adventures and places you can get to know on a vacation trip.
"Have love, will travel" by The Sonics
"Well I might take a boat, or I'll take a plane. Might hitchhike, or jump a railroad train."
If you want to transmit all the excitement involved in traveling, this song could be the option for you. The muffled vocal and the upbeat song is great option to create a happy mood without taking away all the attention of the audience.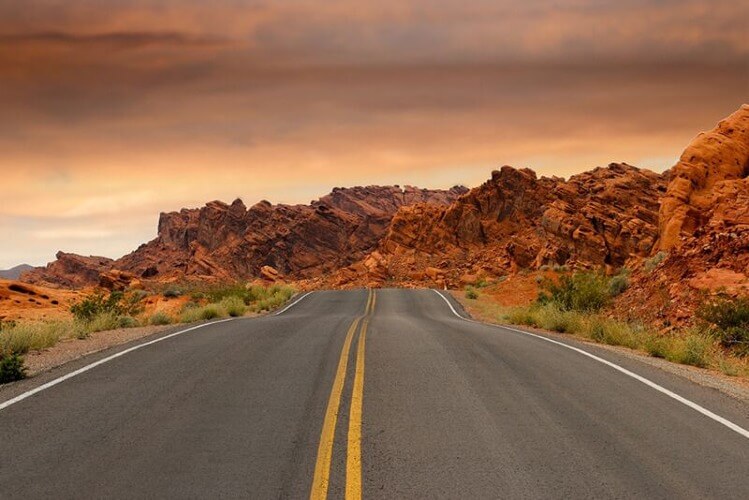 "Sun" by Two Door Cinema Club
"The roads I knew became a city and I wonder will you wait for me?"
Sometimes a journey can separate a person from their beloved ones. If you want a song to convey that nostalgic feeling, this is the right option for the background music for slideshows. Even with that emotional feeling, this song keeps a lively pace.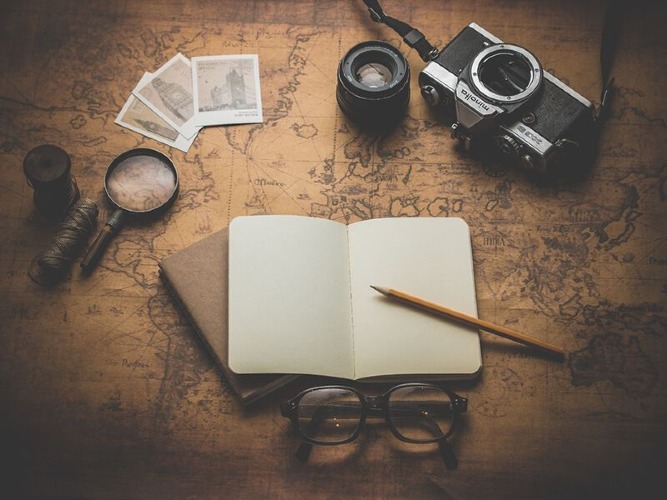 3

Background music for presentations slideshow:
If you need to enhance your content, using good background music for your slideshow can help your audience to stay engaged and concentrated. Here are some subtle options you could use.
"Inspiring Innovation" by AG Music
Instrumental and free background music for video photo slideshow
If you want to inspire and give an optimistic message with your slideshow, then this song is an excellent alternative. The piano arpeggio and the encouraging cello solo will subtly stay as a complement to the information you are sharing. It is great for business presentations.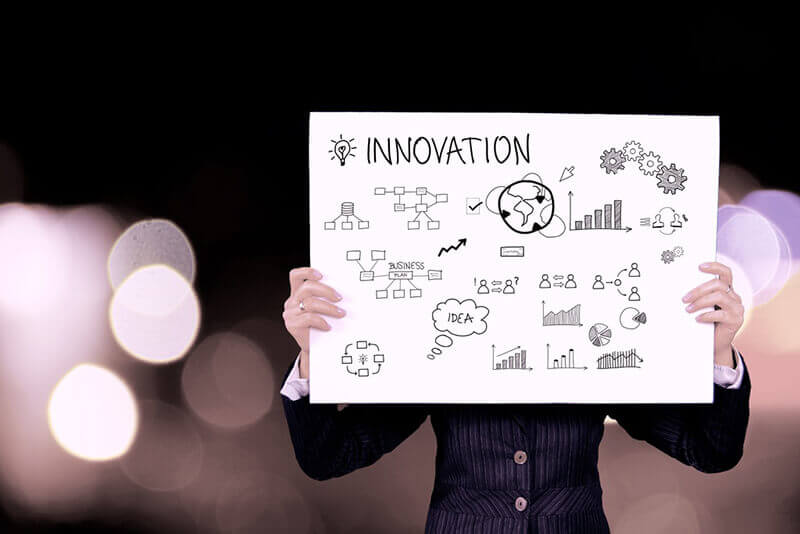 "Trance Ambient Mix" by MrOtterMusic
Relaxing, instrumental, and good background music for video photo slideshow
If you want to facilitate your audience's concentration and calm emotions, using this song will be a wise move. This soothing melody is great for presentations that require introspection or philosophical thoughts.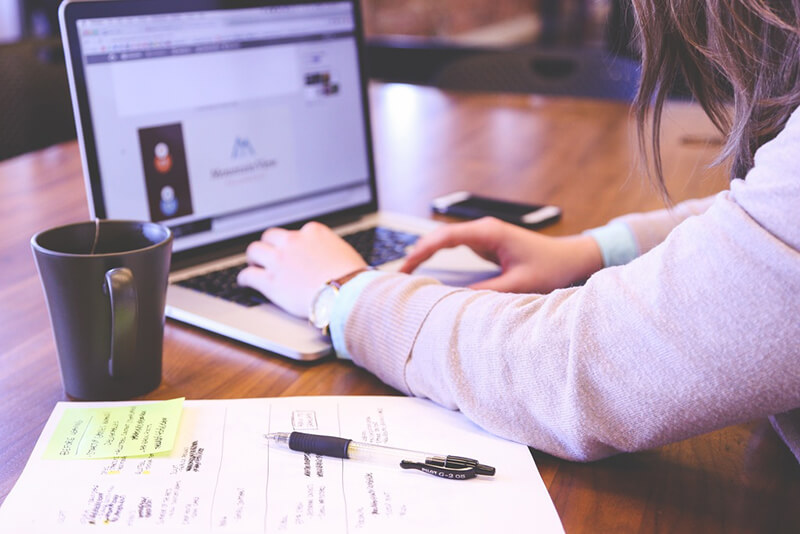 4

Background music for friendship slideshow:
It is time to treasure those good memories of friendship. For these presentations, you can give emotional music a second role while you show all the adventures of a healthy friendship.
"You got a friend in me" by Randy Newman
"And as the years go by our friendship will never die. You're gonna see it's our destiny, you've got a friend in me"
A classic option you can use as background music for a slideshow about friendship. It is a song dedicated to a loyal friendship that will withstand all the problems that may arise. Its calm tone and heart-touching lyrics are a great alternative as a complement for your presentation.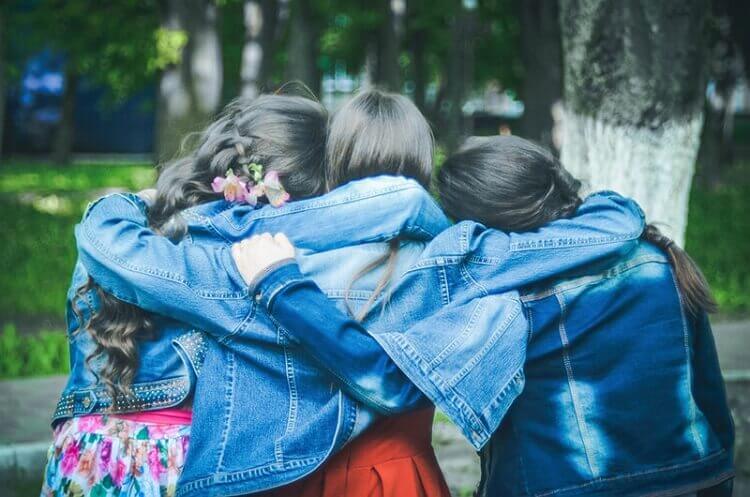 "I'll be there for you" by The Rembrandts
"I'll be there for you (When the rain starts to pour) I'll be there for you (Like I've been there before) I'll be there for you ('Cause you're there for me too)"
It is the main son of a whole TV series dedicated to friendship. For years it has become an icon when it comes to friends and strong bonds. The upbeat tone and the supporting lyrics are ideal to narrate the hardships and good times you can face together with a friend.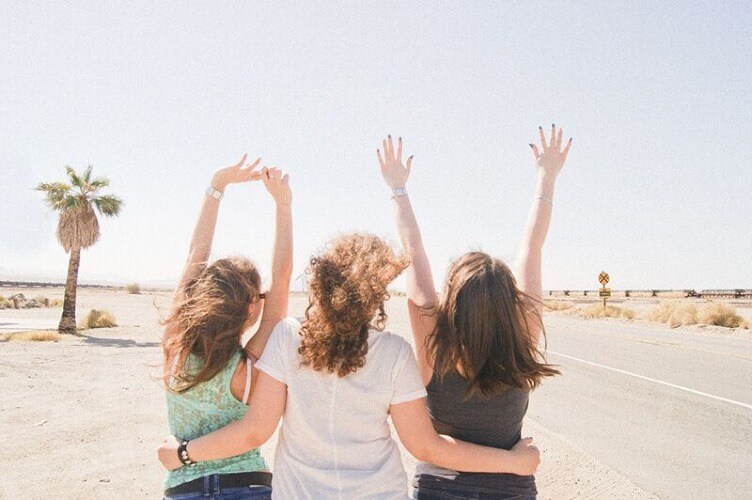 "Good time" by Carly Rae Jepsen and Owl City
"We don't even have to try; it's always a good time"
This is a great song to add a happy and upbeat mood to keep all the memories of growing up. If you add this song as background music for your slideshow, it will bring positive energy and warm emotions to your presentation. It works great with family trip memories and growing up sequences. This song could take a principal role in your slideshow.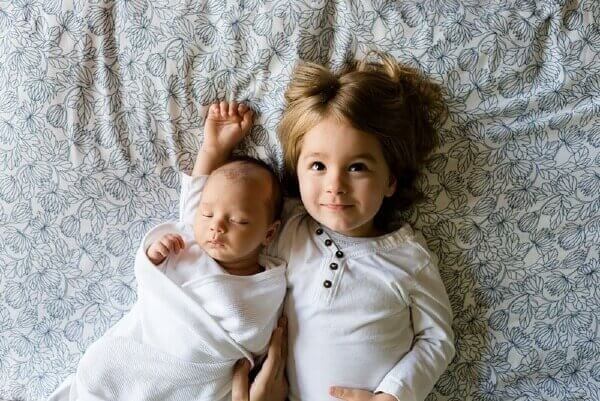 "One Small Voice" by Jack Hartman
"With just one small voice singing out a song. One by one they'll grow and together sing along"
This is one of the preferred songs for graduation ceremonies. If you want heart-touching background music for slideshows this is a great alternative. It has a slow pace and will fill your presentation with emotions. It works best for growing-up transitions and graduation or classroom presentations.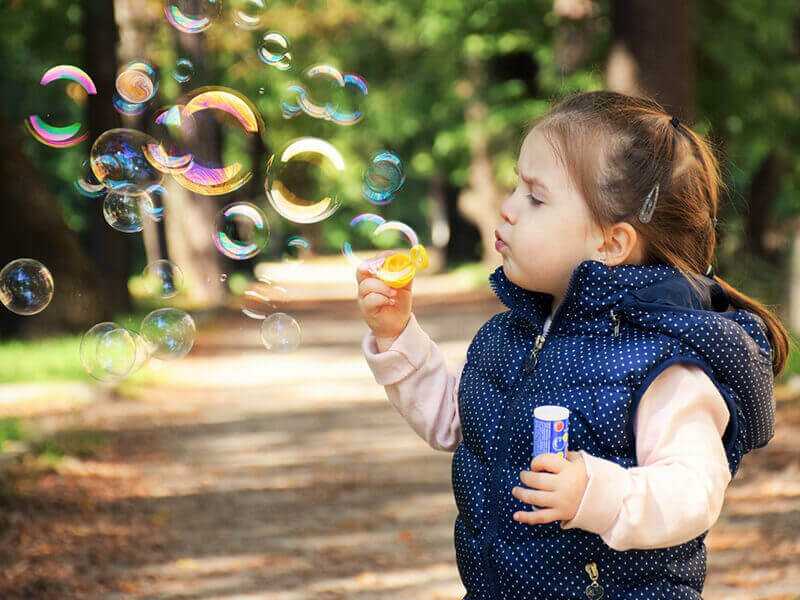 Part 3: How to Add Background Music to Slideshow
Now that you have selected your song for your presentation, the next step would be to include this song as background music for slideshows. To achieve that, you will require the proper tools to include music in your presentations.
We highly recommend using iMyFone Filme as a tool to add the background music for slideshow to your presentations. Some of the key features are:
Easy to use and user-friendly interface

Editing tools to add text, filters and customize your slideshows and videos

High-quality audio and pictures

+50 audios available to use as free background music for slideshow
Solution 1: Use Fast Mode to Create a Slideshow with Background Music
You can use the available templates in iMyFone Filme to quickly add good background music to slideshows. Here is the step-by-step:
1. Click fast Video templates
2. Choose the template you prefer and click n Add Media
3. Export and share your slideshow ready.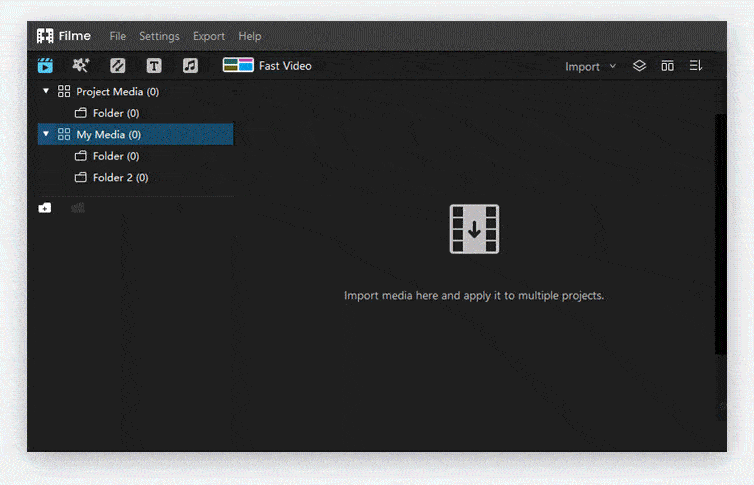 Solution 2: Add Custom Music to Your Slideshow Video
If you want to personalize your presentation, we will explain in detail how to make a slideshow with background music.
1. Import to the software all the pictures and photos you want to include in your slideshow.
2. Open the pictures you selected and they will appear in your library ready to be used.
3. Create a slideshow. You can click (+) bottom to increase the number of slides in your presentation.
4. To include the background music for the slideshow, click on the music options and then select the song you selected for your slideshow.
5. Adjust the music timing to match your slideshow, extend It or move it according to your presentation.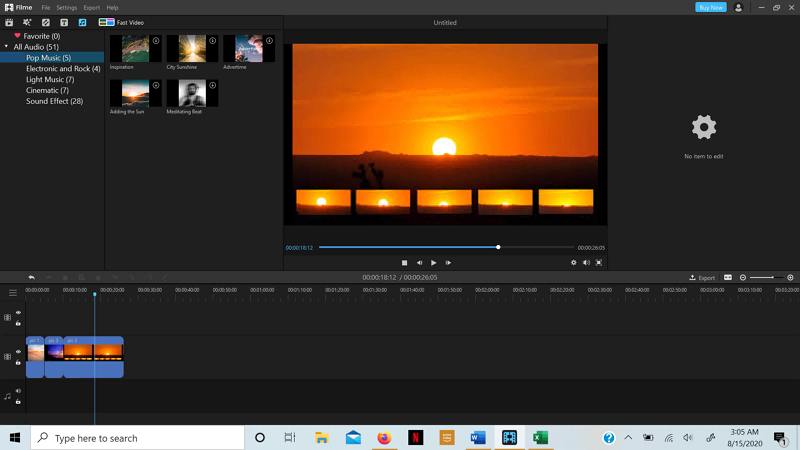 Part 4: Hot FAQs about Background Music
1. How do I get permission to use copyrighted music?
You need to keep in mind that composers and musicians spend a lot of effort creating their songs. Therefore, you need to ask and pay the permission required if you will use their songs and avoid plagiarism or infringement. The correct way is to track down the publisher's contact email or phone number to negotiate the license for the use you require.
2. How can I legally use copyrighted music?
All the negotiations required to get permission to use copyrighted music can take a lot of money and time. There is another way to legally use this song as background music for slideshows. That is, to use music that is already in the public domain. Check your country's copyright laws and make sure it is legal to use that song.
3. Where can I get free background music for videos?
There are free alternatives under the creative commons license. These songs are free background music for photo slideshows and videos. Just make sure to read the specifications of the license you are using.
Conclusion
If you are preparing an image presentation, adding background music for slideshows can be a great way to establish emotions and attention from your audience. Keep in mind the kind of mood and role you want the music to play during your slideshow presentation.
If you want to obtain high-quality audio, you need to use the right tools. Remember that you can easily add free background music for slideshows using all the templates available in iMyFone Filme.