Do you want to create mockups for your product to visualize your creative design? No need to invest countless hours mastering Photoshop. With the help of an AI product mockup generator, you can effortlessly generate captivating high-resolution mockups with just a single click.
In this article, we will learn about the incredible possibilities offered by AI mockup generator, unveiling how to use it to showcase your products and leave a lasting impact on your audience. Let's dive right in!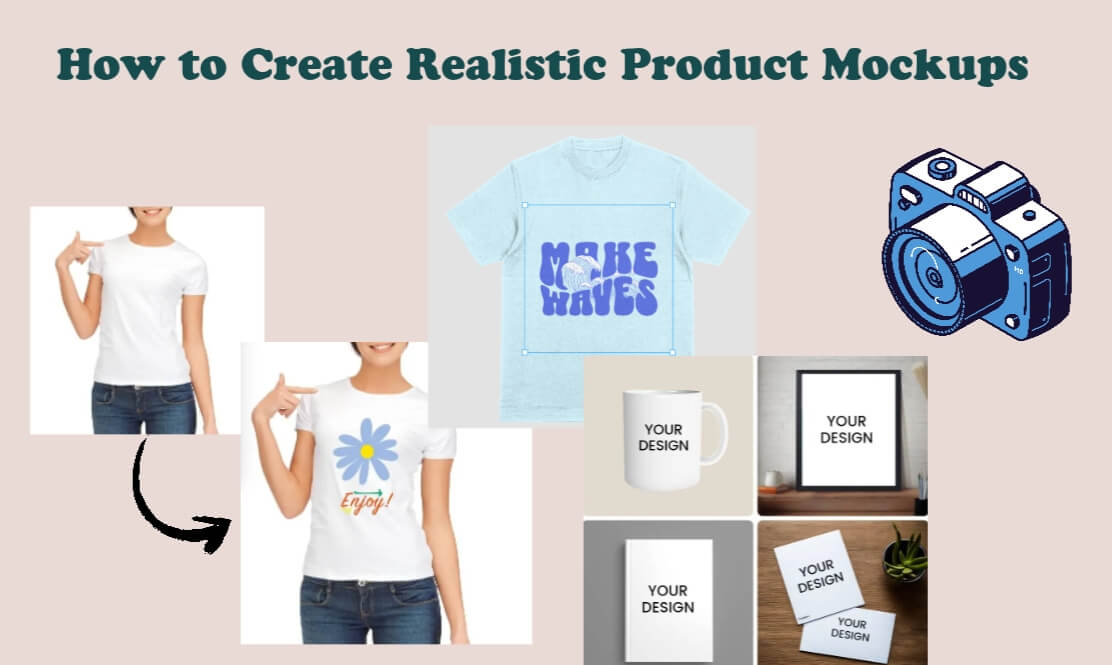 Part 1. What is Mockup and AI Product Mockup Generator?
In manufacturing and design, a mockup, also known as a mock-up, is a model of a design or device that is made to the same size or scale. It is used for various purposes such as teaching, demonstrating, evaluating the design, promoting the product, and more. If a mockup can perform some of the functions of a system and allows testing of the design, it can be considered a prototype.
An AI product mockup generator is a tool that utilizes artificial intelligence algorithms to automatically generate realistic and visually appealing mockups of products. The AI algorithms analyze the input data, ensuring accurate placement and realistic rendering of the product in various contexts, such as packaging, advertisements, or digital displays. It takes designs and blend it into the product, allowing businesses and designers to visualize and showcase their products more effectively.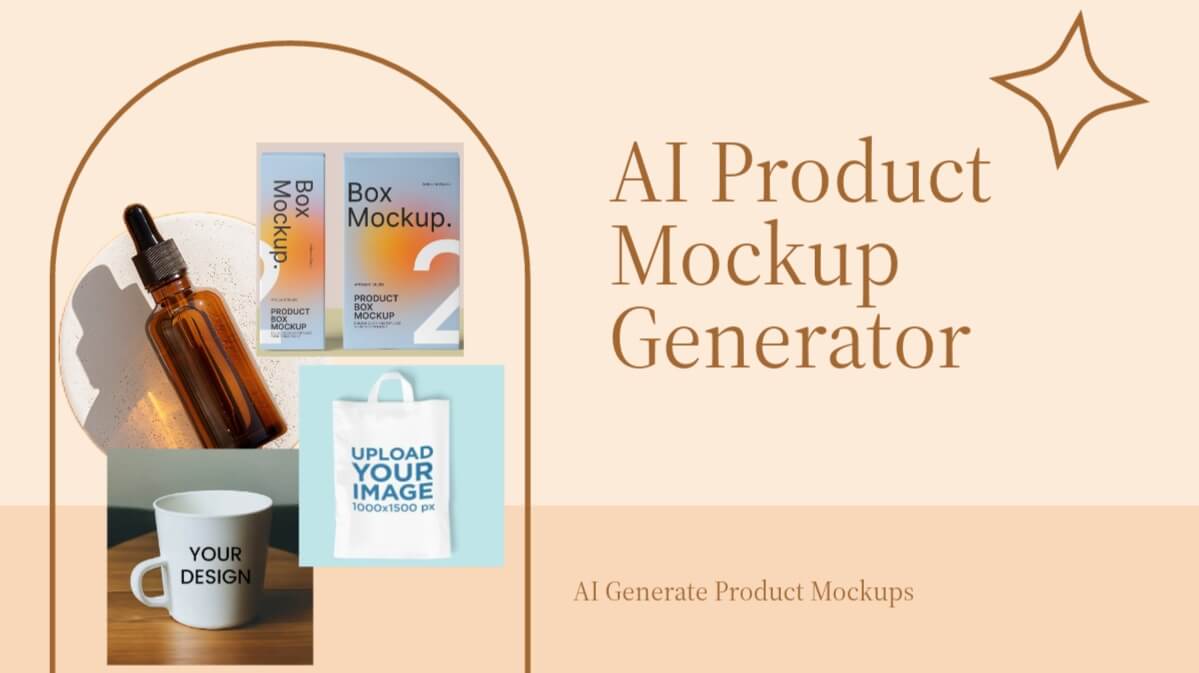 Part 2.What Can Mockups Be Used For?
Mockups find application in various scenarios across industries. Here are a few examples: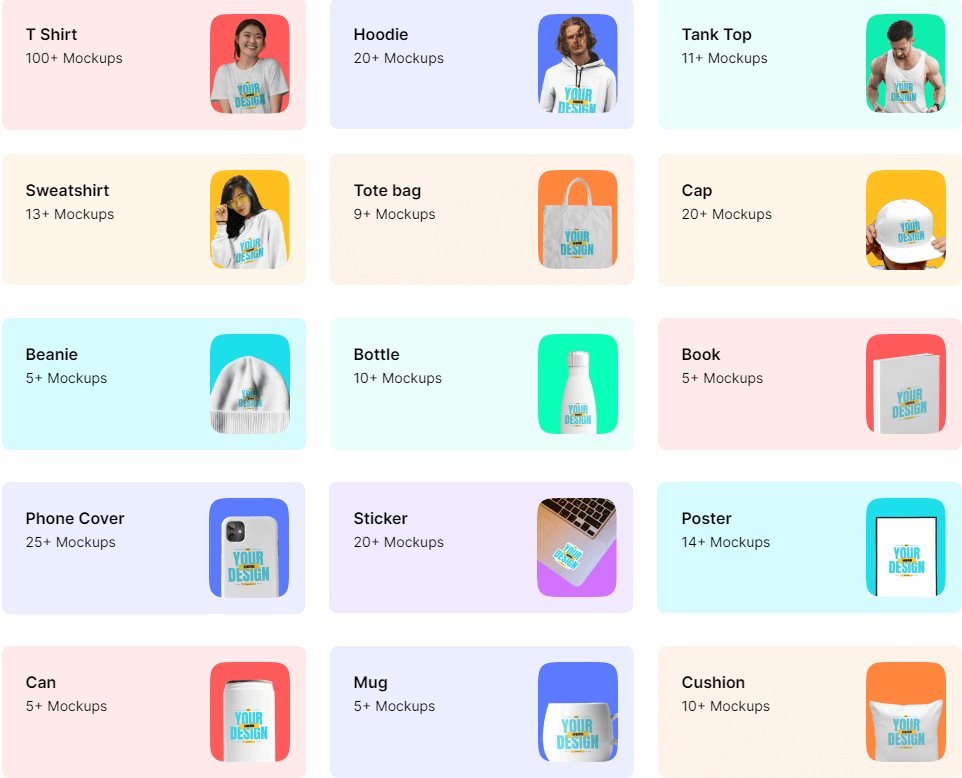 Design and Manufacturing: Mockups are widely used in design and manufacturing processes to create scale or full-size models of products. They help designers and engineers visualize the final product, make design iterations, and identify any flaws or improvements before proceeding with production.
Marketing and Advertising: Mockups play a crucial role in marketing and advertising campaigns. They allow marketers to showcase products in realistic settings, such as product packaging, digital advertisements, or physical displays.
User Experience (UX) Design: Mockups are essential in UX design to create visual representations of websites, applications, or software interfaces.
Education and Training: Mockups are valuable in educational settings to teach and demonstrate concepts. They enable students to visualize complex ideas, understand spatial relationships, and experiment with design principles.
Part 3. How to Make a Product Mockup with AI Product Mockup Generator?
Fotor simplifies the process of transforming your mockup ideas into simulated scenes based on text prompts. Simply input your product mockup description into the generation box, and Fotor will provide you with satisfying mockup results. This powerful tool enables you to bring your concepts to life and visualize them in realistic mockup representations.
It is suitable for users who only have mockup design ideas to generate designs and also its presentation in various products.
How to Generate Product Mockups with AI in Fotor:
Step #1: Visit the Fotor website, and directly click on "Create Ai Mockup Now".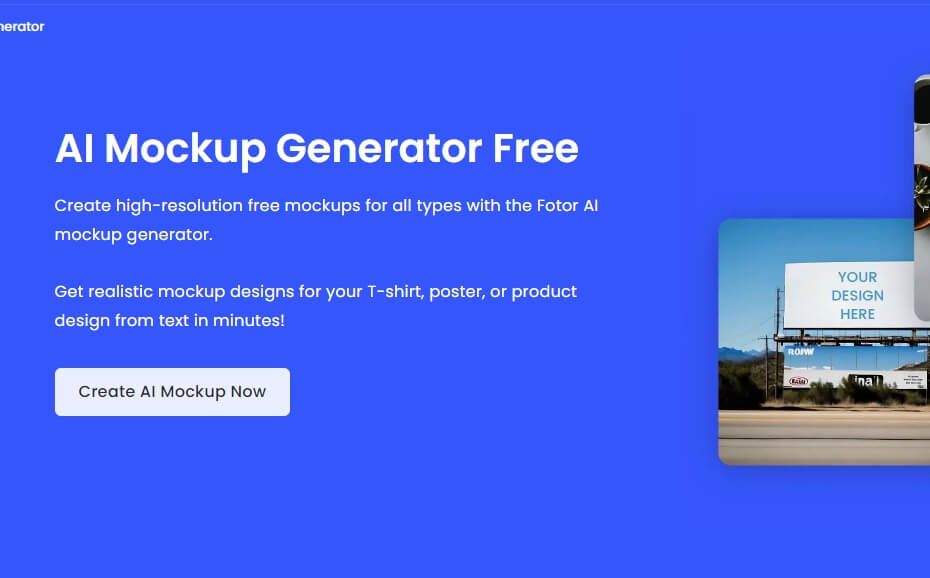 Step #2: Enter your mockup design prompts, and choose the style you want.
Bonus Tip
When texting your mockup design idea, you should describe it as detailed as possible, and add words like "a T-shirt mockup...".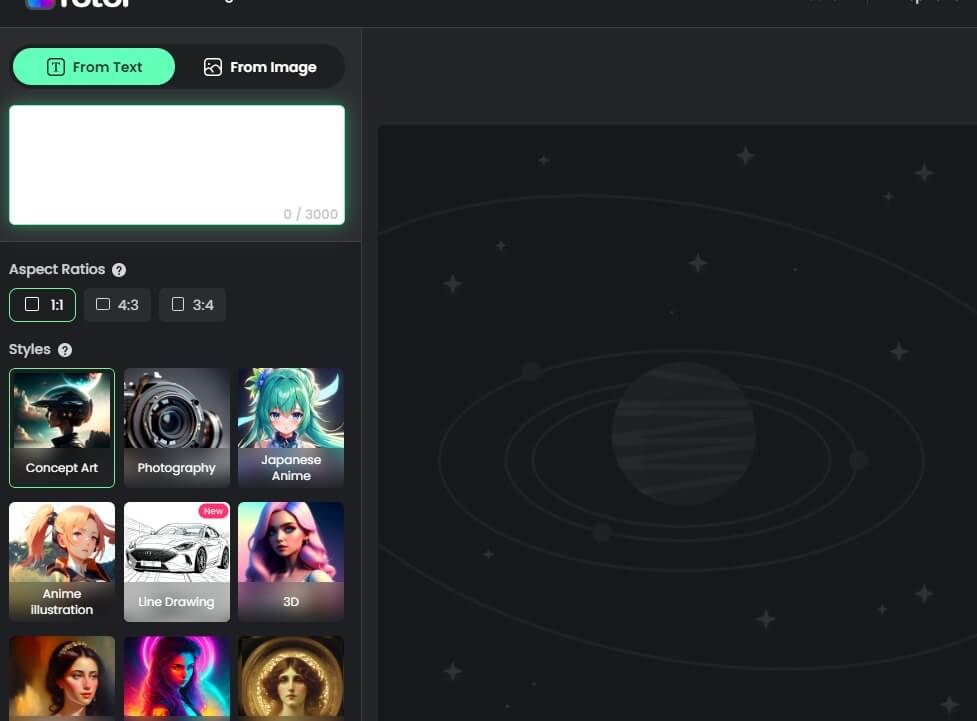 Pros:

One click to convert mockup ideas into reality.

It is web-based.

It is suitable for various applications, like T-shirt, mug, book, pillow, bag, etc.

It also allows to convert image to mockup results.
Cons:

The mockup result is not so realistic.

You have to purchase creadits to create AI generated mockup.
With the help of this Online Mockup Generator, crafting professional mockups becomes effortless. By utilizing a user-friendly drag and drop tool, you can swiftly generate instant, high-quality visuals to showcase your products, websites, apps, or designs.
Whether you have a mockup design or not, this tool is a best fit for you, since it supports uploading your own design to showcase, and also allows to choose a template and customize it to be your own creation.
How to AI Generate Mockup in Mediamodifier:
Step #1: Open its website and choose the product you want to visualize.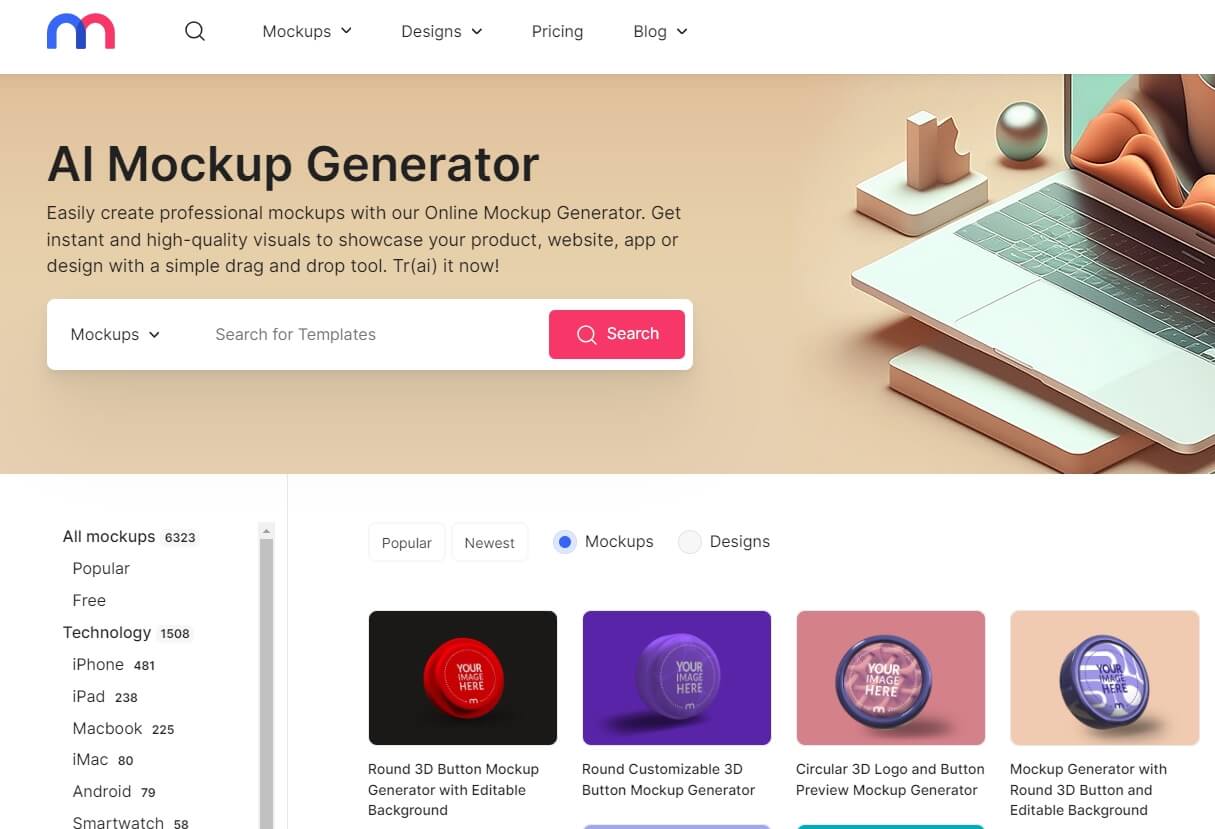 Step #2: Uplaod your image, and it could be JPEG, PNG, SVG, WEBP.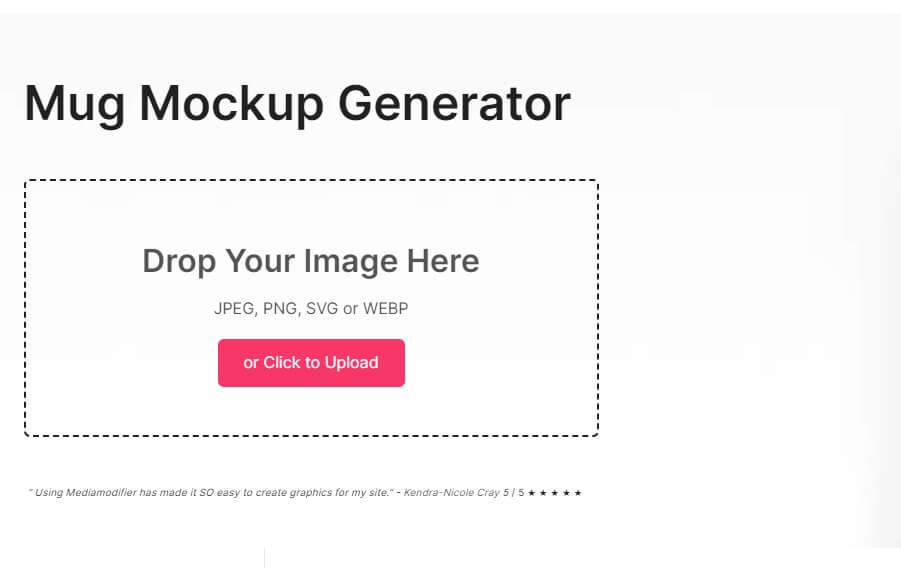 Step #3: Powerful AI will automatically showcase the product mockup.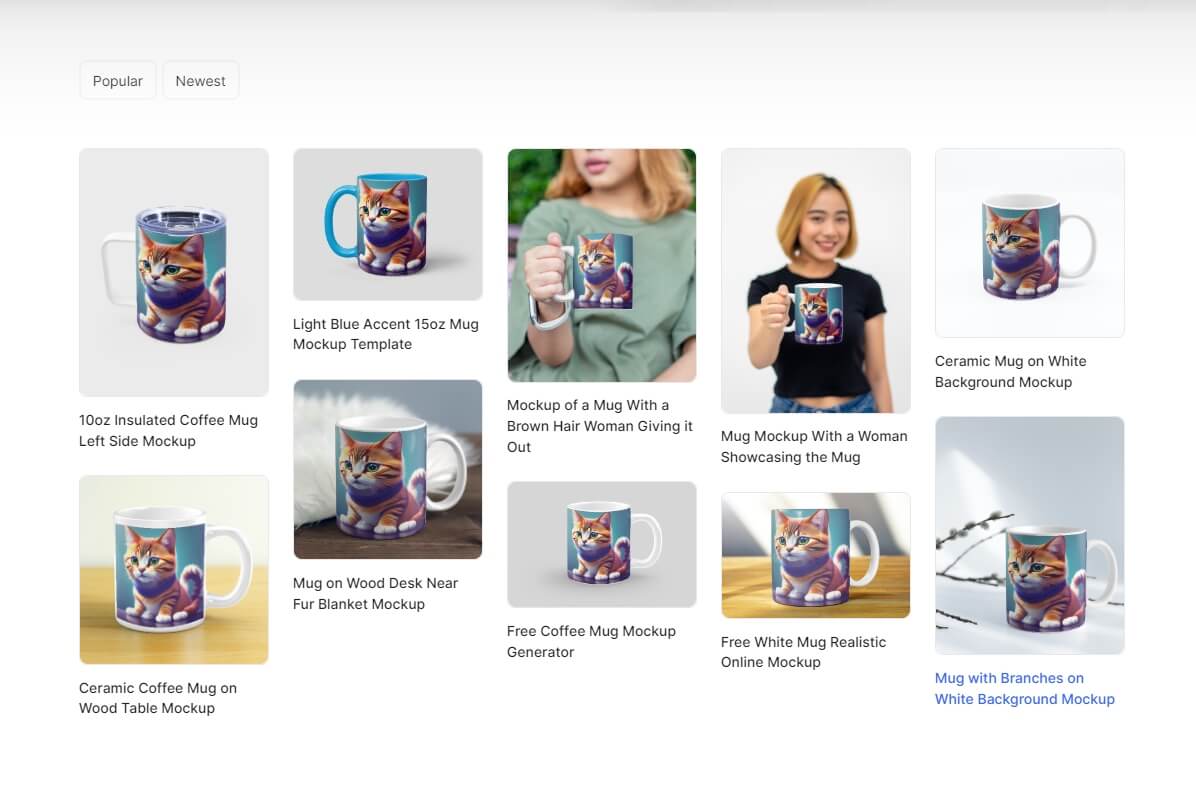 Step #4: You can choose any of them to asjust parameters.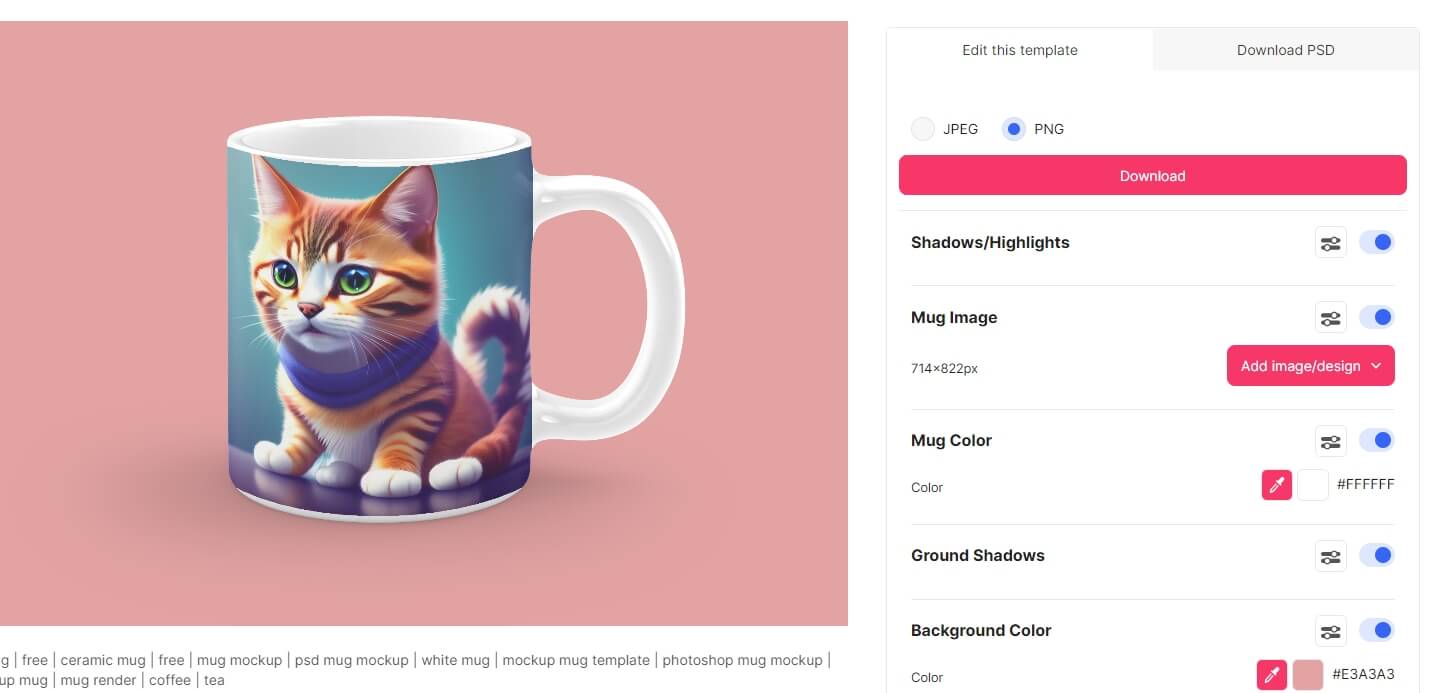 Bonus Tip
If you don't have a product design, you can also click on "create a blank design" to customize the pre-set design templates for various products.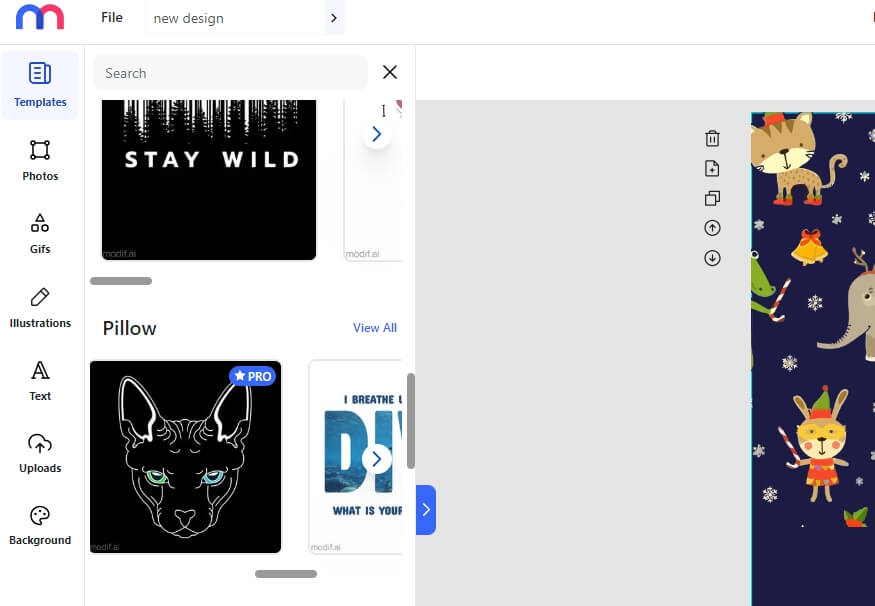 Pros:

Allows to generate various products mockups, including coffee mug, box, pillow, bottle, t-shirts, etc.

It is an online tool.

More than a product mockup generator, and it also supports visualizing your website, app, and more.

Supports templates customization to make your own mockup design.

Each kind of product is provided with various visual forms for you to choose.
Cons:

Not supports text-to-mockup conversion.

Some pre-set designs need upgrading to pro version to use.
Mockey is a free mockup generator that provides 1000+ templates to help visualize your design. No matter what product mockup you want, you can always find the solution!
How to Use Mockey to Generate Product Mockup:
Step #1: Open its website and upload your design.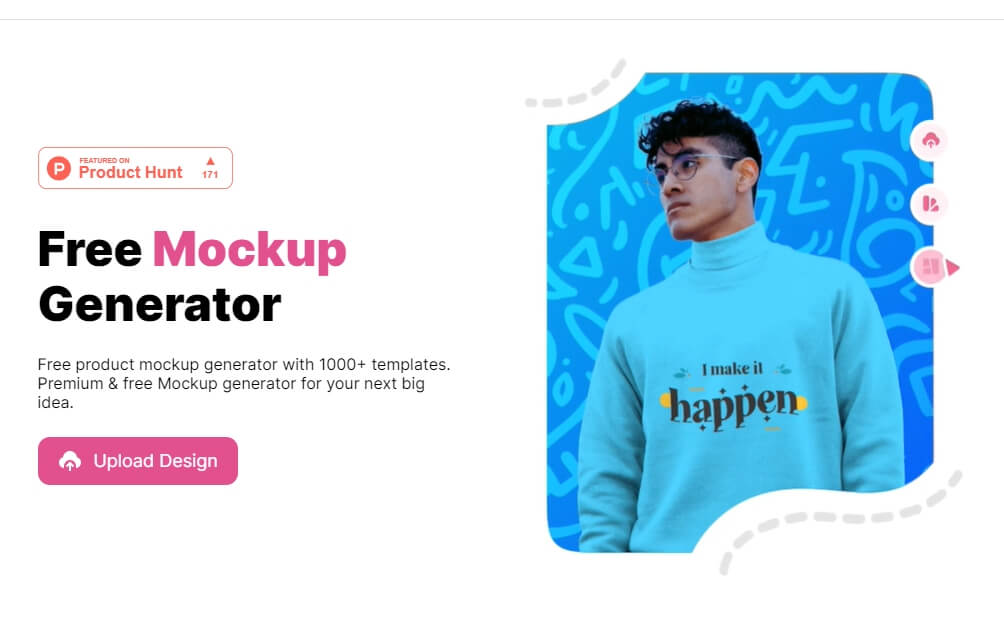 Step #2: You can customize the color of the product, or place designs on product photo as you wish.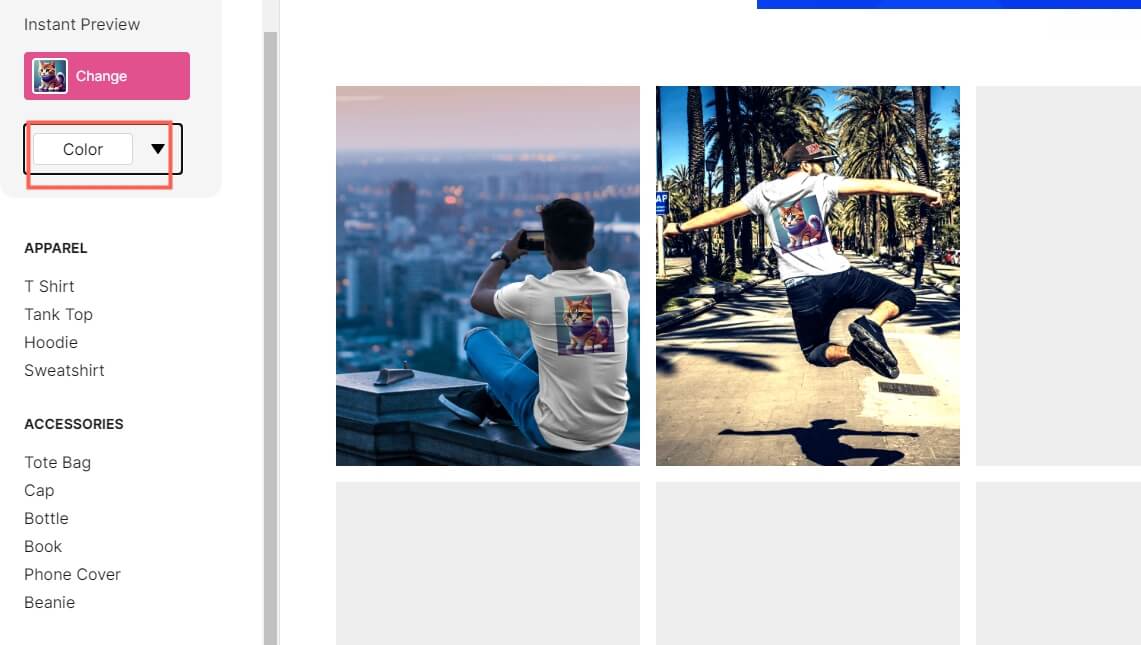 Step #3: Download the mockup results.
Pros:

Satisfy all your needs with 1000+ product templates.

You can customize the color of product.

Allows to place the design wherever you like on product.

Download the mockup results without watermark.
Cons:

It is a bit slow to generate mockups.

Some product templates need purchase.
Part 4: Bonus Tip to Create AI Generated Mockups [All-in-One]
Now we have learned three powerful AI product mockup generators, between which one supports text to mockup conversion, while others allows you to create mockup design and also showcasing it. They both have their own advantages and disadvantages.

You may wonder if there is an AI tool that both supports text-to-mockup, mockup design, and mockup showcasing. Sure, iMyFone MagicPic is a one-stop AI graphic design tool to generate product mockups wih ease.
iMyFone MagicPic is a powerful AI graphic design tool, and its current feature is to remove and change background with AI .
The new feature of creating AI generated mockups is around the corner, which not only provides a myriads of trendy mockup design templates for a wide range of products, including mug, box, pillow, etc., but offers the function of AI Text-to-Mockup that helps create photo realistic product mockups. Stay tuned, you don't want to miss out!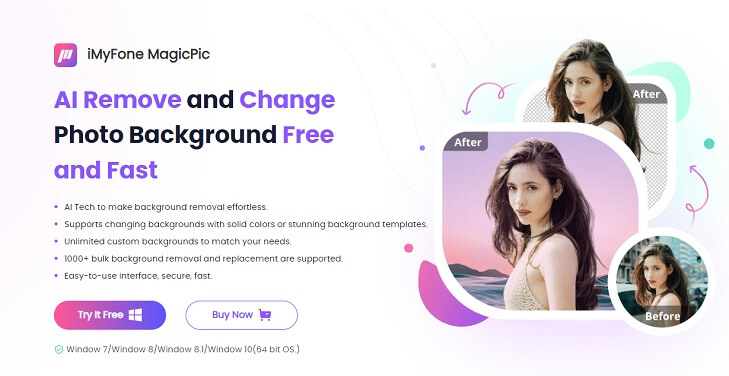 Part 5: FAQs about AI Product Mockup Generator
How do you make a product mockup with AI?
You can make a product mockcup with Fotor's AI text-to-mockup tool, by simply entering your mockup ideas, and choose a tyle, then you will get an AI generated product mockup.
Apart from it, you can also customize pre-set mockup designs offered by Mediamodifier, and then showcase it with one click.
Which AI tool create mockups?
Mockey is an accessible web-based AI tool that empowers users to effortlessly produce top-notch and polished product mockups. It provides a diverse collection of more than 1000 product templates spanning categories like apparel, accessories, home and living, enabling users to generate mockups with utmost convenience.
What is the best AI mockup tool?
Mediamodifier is the best AI mockup tool, since it supports uploading your own design to showcase, and also allows to choose a template and customize it to be your own mockup design.
How do I make my own product mockup?
You can effortlessly make your own product mockups with AI product mockup generators, like Mockey or Mediamodifier. All you need to do is to upload your design, and AI will automatically visualize it in any product you chose. If you still don't have a product design idea, you can head to Mediamodifier to customize any of its design templates, and then generate certain mockups.
Final Thoughts
In conclusion, An AI product mockup generator holds significant importance as it simplifies the process of creating professional-looking mockups without the need for extensive design skills or complex software like Photoshop. It saves valuable time and resources by automating the mockup generation process, allowing users to focus on other essential tasks.
Don't let the opportunity slip away! Try it out now and effortlessly create stunning mockups that will captivate your audience and elevate your brand presence.