Everyone idealizes someone in politics or TV shows as these celebrities and politicians inspire generations. Many people would love to look like their favorite crush or celebrity. At the same time, they also want to sound like their favorite person and want to show other people that they are also like them or just to prank. Transformer to celebrity AI voice would be a great idea.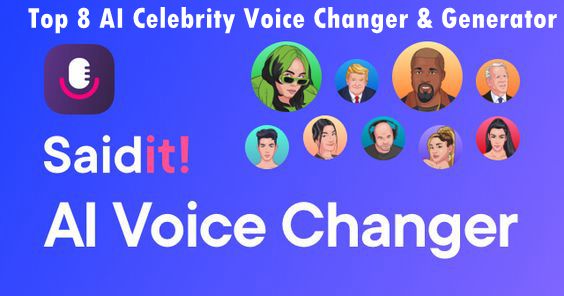 However, you can't sound like a celebrity without using any tool. Luckily, you can find celebrity voice changer that can fulfill your wish. Here, in this guide, we'll reveal the best 8 celebrity voice generator tools for you and tell you about the best option.
Part 1:Top 5 AI Real Time Celebrity Voice Changer for PC
MagicMic is an excellent voice changer that helps to generate celebrity voice filters with no effort. Except for celebrity voice-changing effects, there are also various in-build voice memes of celebrities.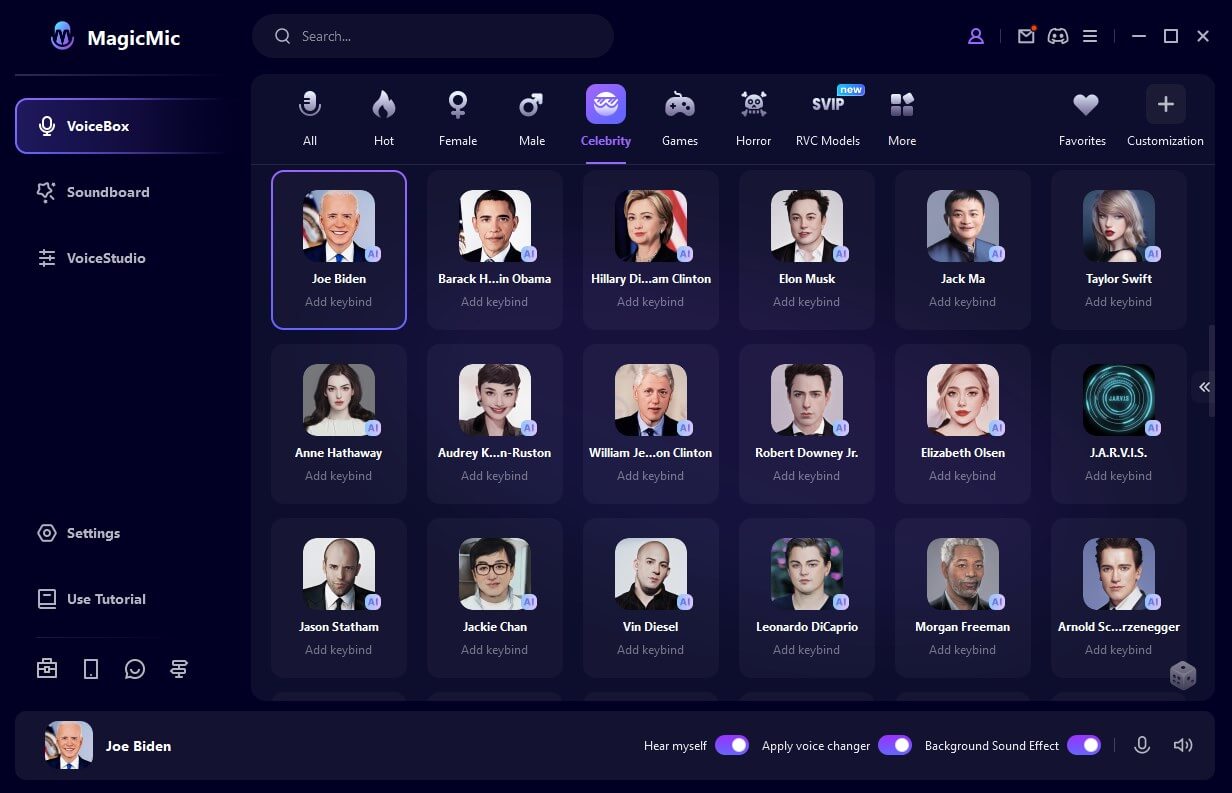 What's most surprising is that you can adjust the celebrity voice filters, like Donald Trump AI voice, with adjustment parameters like pitch and timbre. In short, no other tool can offer you more powerful and affordable services than MagicMic. From allowing you to explore flawless features to enable you to change voice in real-time for online gaming voice chat, MagicMic has all covered.
Features:
It's a real-time celebrity voice changer with 250+ celebrity voice filters and 800+ meme soundboards.

Real-time voice changer that can be used in chat and in-game voice chats like Discord, Skype, Twitch, Fortnite and League of Legends..

You can create and custom new and unique voice with adjustment sound parameters.

You can also import sound effects, and music and play them in real time online voice chat.

Convenient keybinds for uninterrupted gaming and chatting.

You can create and custom new and unique voice with adjustment sound parameters.

Authentic celebrity voices through advanced machine learning, from movie stars like Morgan Freeman to singer, musicians, comedians,athletes, politicians like Obama, Trump, Joe Biden and more.
Morphvox is an AI voice changer celebrity for Windows devices, considering the amount of quality it brings. Besides being easy to use, Morphvox Pro offers you high-quality sound effects.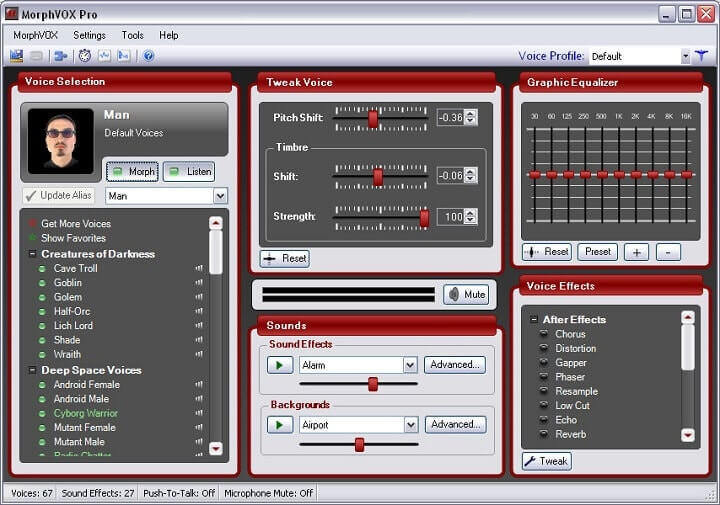 This voice changer keeps on evolving regularly and doesn't stop its progress. Moreover, Morphvox Pro also doesn't burden your PC as it comes with a pretty pleasing user interface. Using this interesting voice changer, you can add background music while playing online games or interacting with your friends and family members.
Features:
Morphvox is fitting to use in real-time gaming platforms.

You've got the luxury to select from high-quality audio effects.

It also comes with ultra-quiet background cancelation.

Apart from gaming platforms, you can also use Morphvox in real-time streaming and chatting platforms.

Morphvox Pro comes with a pretty reasonable premium package.
User rate: 3.9
Most users complain that Morphvox junior only offers 3 voice-changing effects, and its pro version priced at 39.99$ is too expensive.
If you're looking for a befitting celebrity voice changer, you can look at Voicemod. It is a reliable voice changer for PC that can make your voice sound like a celebrity. It offers you tons of voice filters and sound effects to choose from.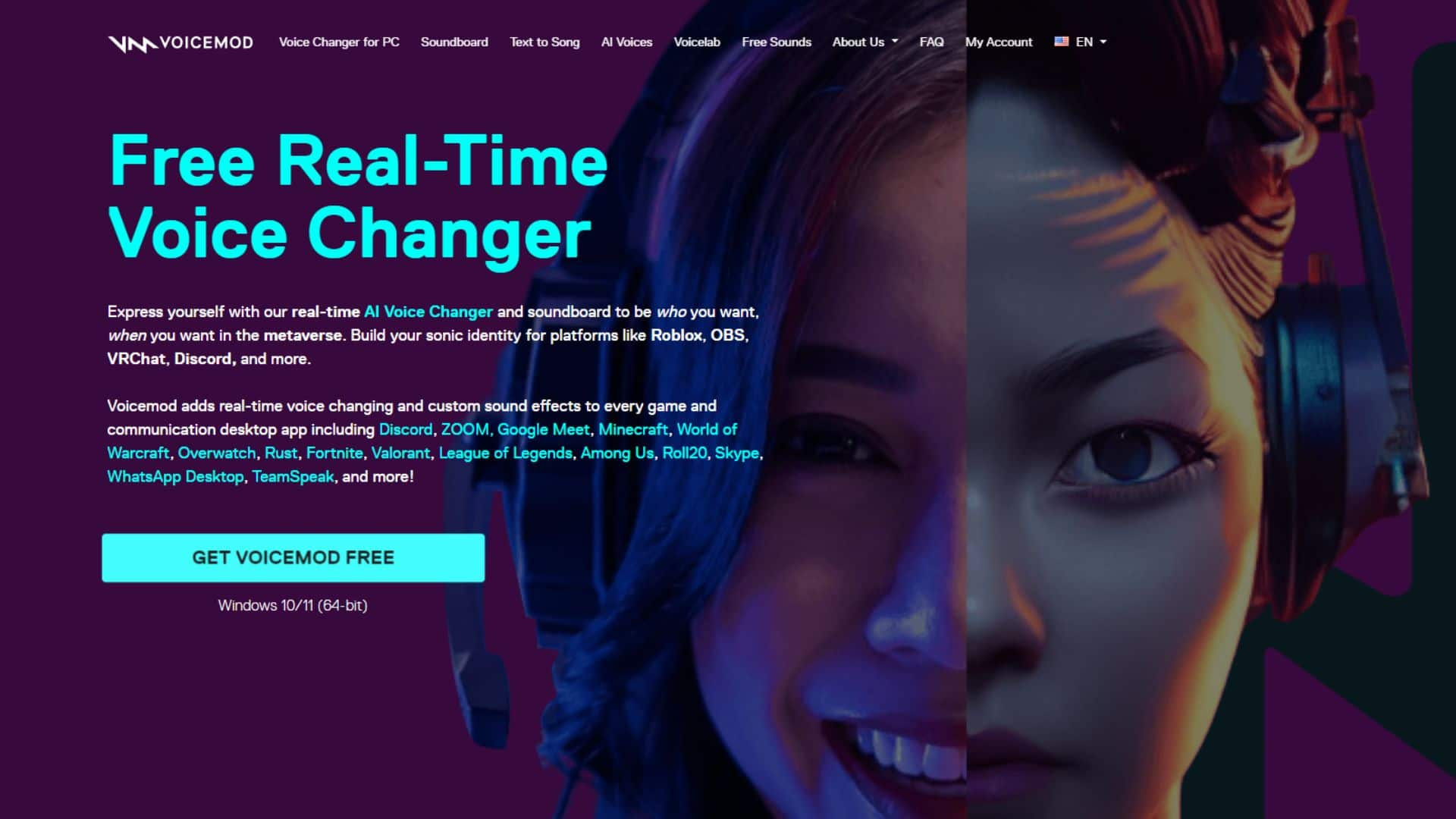 Voicemod is a popular voice changer, and many people use it as a voice modulator on various online platforms in real time.
Features:
An online voice changer allows you to change your voice live on different platforms.

Voicemod enables you to use funny sounds like troll sounds or memes.

Voicemod offers an effortless user interface, meaning you don't need to worry about its working procedure.

Apart from gaming platforms, you can also use Morphvox in real-time streaming and chatting platforms.
User rate: 4.2
The most common negative comment is that Voicemod's morphing effects are similar and unnatural. The most fatal shortcoming is that the server of this software is unstable and often fails to work.
4.Voxal [Mac/Windows]
Voxal Voice Changer is another free celebrity voice changer app that can help you make your voice like a celebrity. Whether you're looking to convert your voice into a male voice or female voice, Voxal Voice Changer has got everything covered.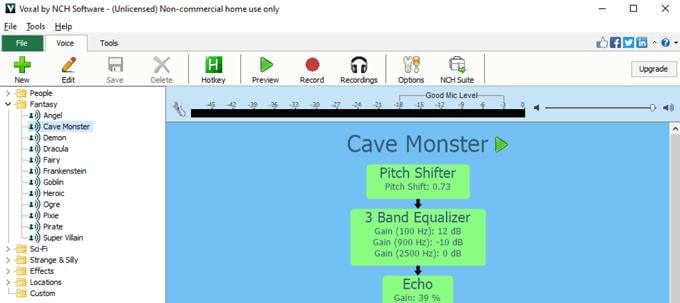 Moreover, you can pair this voice changer with gaming and chatting platforms, meaning you've got the opportunity to prank your friends in real time. Interestingly, this tool allows you to establish high-quality podcasts with minimal effort.
Features:
It allows you to explore tons of sound effects.

You can also create custom voice effects using this flawless voice changer.

Voxal Voice Changer allows you to use sound effects in real-time.
User rate: 4
The interface of Voxal is very old-fashion and not cool at all. Second, it's not cheap to charge, but the built-in voice changing and sound effects are not rich.
Opting for Voice Candy won't be a bad idea if you're looking to use it for personal purposes. It is a pretty simple yet reliable celebrity voice changer online that enables you to change the voice of recorded audio sounds.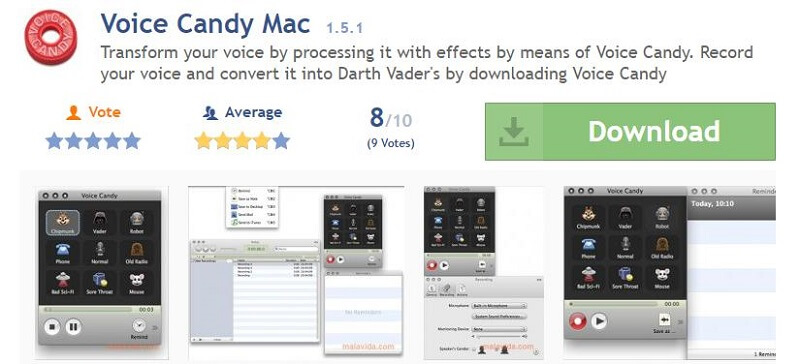 It means you'll have to record your audio file in the first place to change its pitch and voice. Although it doesn't offer you tons of sound effects still, all the eight sound effects it comes up with can make your experience worth remembering.
Features:
Voice Candy allows you to share your recorded voice directly to iTunes.

It supports the MOV format.

Voicemod offers an effortless user interface, meaning you don't need to worry about its working procedure.

It comes with fascinating sound effects, including Chipmunk, Normal, Sore Throat, Old Radio, etc.
User rate: 3.7
Voice Candy can be used to change voices, but it still needs to be improved. There aren't many voice changers for Mac, hope it fixes bugs and makes it smoother to use. In contrast, if you are a Mac system user, MagicMic recommended at the beginning of the article is recommended.
Part 2:Best 3 AI Celebrity Voice Generator
Voxbox is an advanced AI voice generator celebrity that enables users to recreate the voices of famous personalities such as Jordan Peterson and Val Kilmer, among others. This innovative tool offers a wide selection of languages for users to choose from. By simply entering the desired text and clicking on the "generate" button, users can effortlessly obtain the generated speech. Voxbox makes it easy to download the synthesized speech directly to the computer for seamless access and use. Experience the power of AI voice generation with Voxbox and bring the voices of your favorite celebrities to life!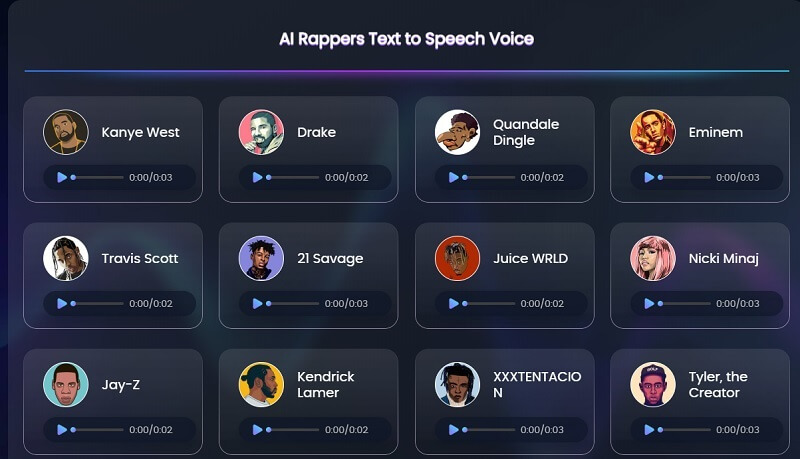 Features:
3200+ voices available, including rappers, YouTubers, characters, and famous personalities like Trump or Joe Biden.

100+ accents supported, including British, Hindi, and Irish accents.

Offers speech-to-text conversion, voice cloning, voice recording, video conversion, and audio editing features.
User rate: 4.9
Fakeyou.com is an free AI voice generator celebrity, offering an online text-to-speech service. It utilizes deep fake technology to replicate the voices of celebrities, famous characters, cartoons, and humans. The best part is that it's entirely free to use. However, some users suggest that the tones and pitch of the generated voices could be further improved to enhance their realism.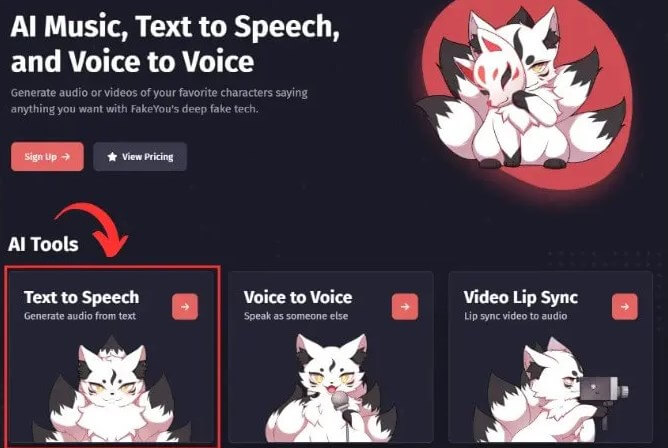 Whether you're aiming to prank a friend or simply exploring fake text-to-speech applications, FakeYou has got you covered in every aspect.
Features:
No need to download, as it is an open-source platform.

Completely free with no paywall or microtransactions, and no credit card required.

Supports multiple languages for diverse user preferences.
User rate: 4.3
Uberduck.ai is an advanced website that provides a wide range of celebrity voices for various avatars. Powered by state-of-the-art artificial intelligence, this celebrity AI voice changer can accurately narrate written speeches through characters within seconds.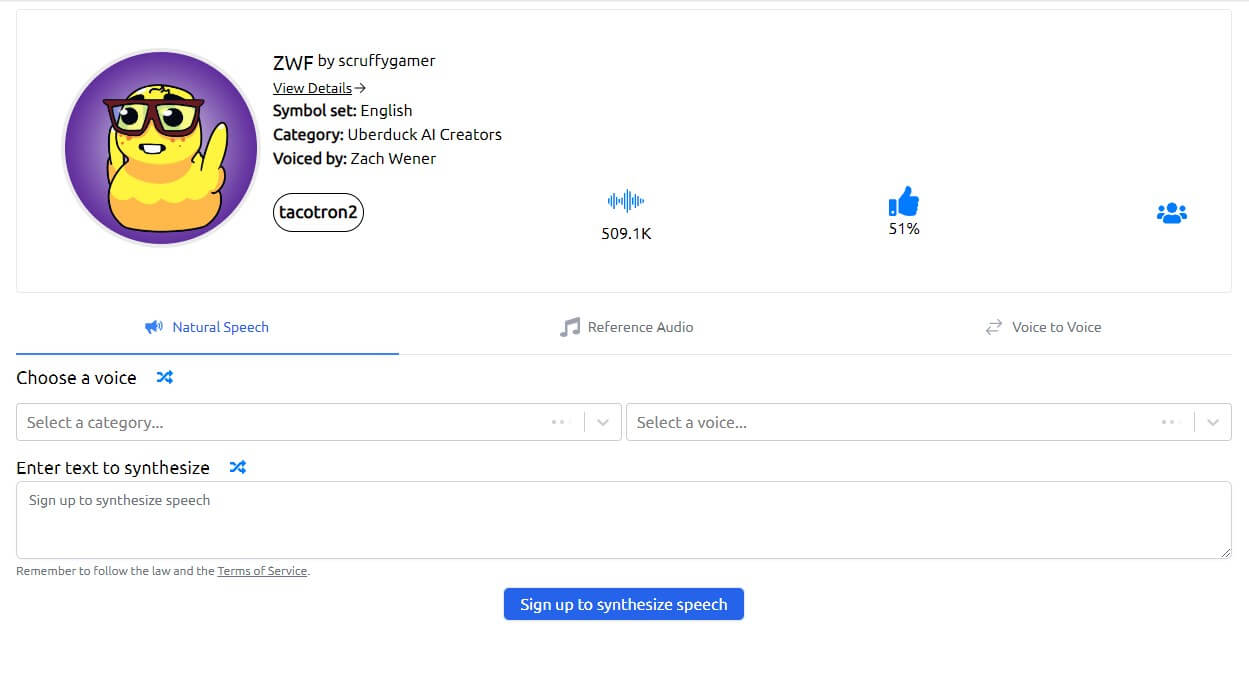 Features:
Access the free version with over 2000 voiceover effects, including Eminem text-to-speech generation.

No need to download or install any software; it's all online.

Seamlessly integrate with popular audio apps through APIs for enhanced functionality.
User rate: 4.4
Part 3:FAQs about AI Voice Changer Celebrity
1

What is a AI voice changer celebrity?
A celebrity AI voice changer is a software application that uses advanced artificial intelligence algorithms to replicate the voice of a famous celebrity.
2

What are the benefits of using an AI celebrity voice changer?
Using a celebrity AI voice changer can be a fun and entertaining way to prank your friends, create unique content for social media, or simply have some fun.
3

Is using a celebrity AI voice changer legal?
Using a celebrity AI voice changer for personal use is generally legal, as long as it is not used for illegal or unethical purposes such as impersonation, fraud, or harassment.
Related Tips
Conclusion
Generating a celebrity AI voice is now easier than ever with the help of an AI celebrity voice generator. If your dream is to sound like a celebrity, we've got you covered in this guide where we explore 8 top-notch celebrity voice changers.
Each celebrity voice changer provides its own distinctive capabilities, but MagicMic stands unparalleled in the realm of AI voice generators. Its extraordinary abilities truly set it apart. The top-notch features and professional services of MagicMic, a leading celebrity AI voice generator, are sure to captivate any user.