Try Free Text to Speech (TTS) Software Now
Try translating your words into the voice of the popular Joe Biden, and you'll be amazed. Just enter your text into the box below, and then click a button to listen.
Speak It
No text to convert
Create More Possible with AI President Voice Generator
Natural-sounding voiceovers are created using VoxBox's AI voices for a wide range of use like Animate, YouTube videos, TikTok videos, e-learning content, and podcasts.
Using Text-to-Speech Generate AI President & Emperor' Voice
Simple steps to convert text into President & Emperor voices with iMyFone VoxBox, and you also could adjust parameters like adding sound Effects, and BGM to get what voiceovers you want.
Step 1: Download & Install iMyFone Voxbox
Visit iMyFone Voxbox and navigate to the VoxBox page. Download it by clicking the 'Try it Free' button.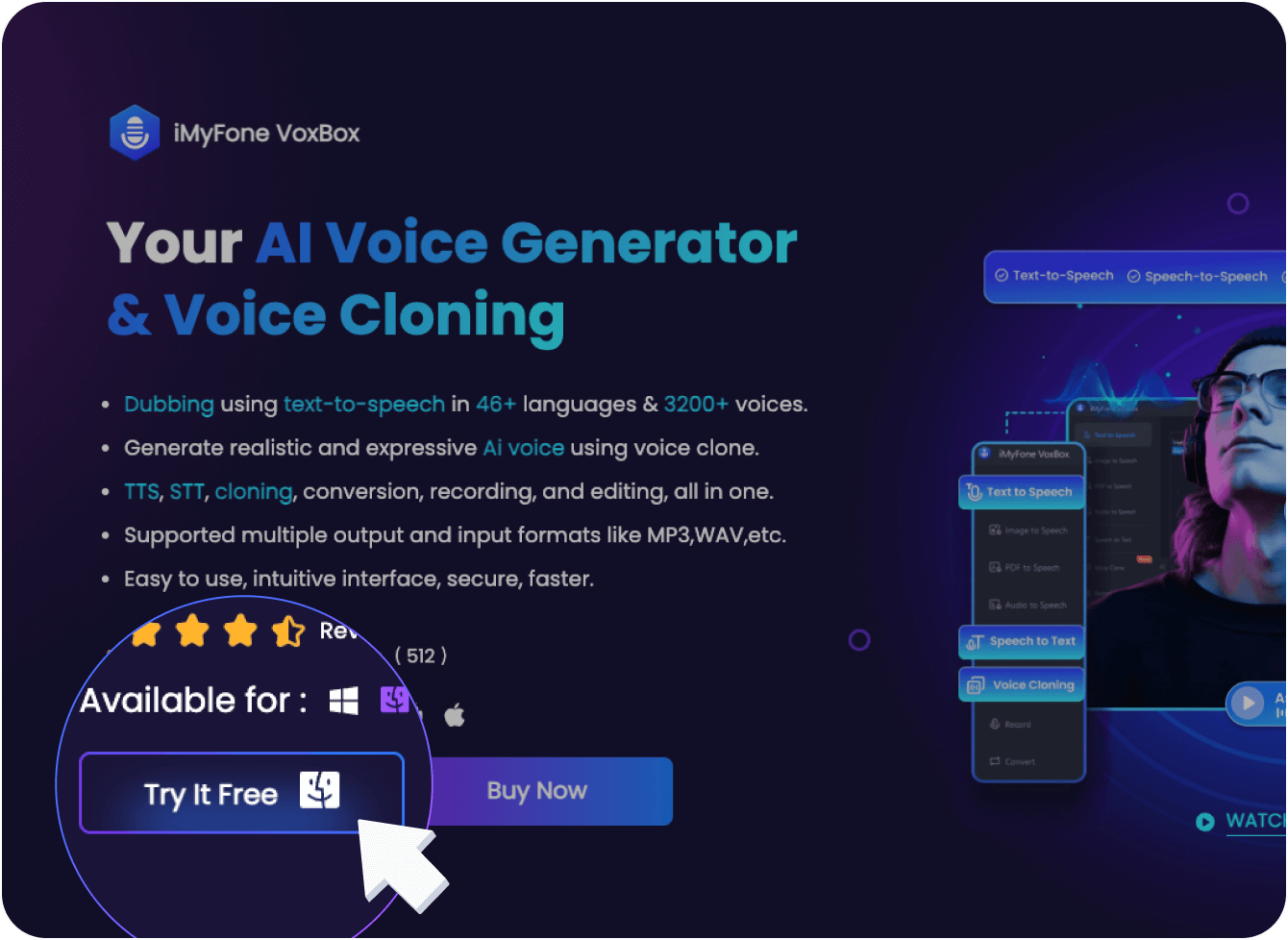 Step 2: Enter Text & Choose Politician Voice
Navigate to the Text to Speech Menu you can see on the left pane. Enter your text in the box. Choose the president's voice you like.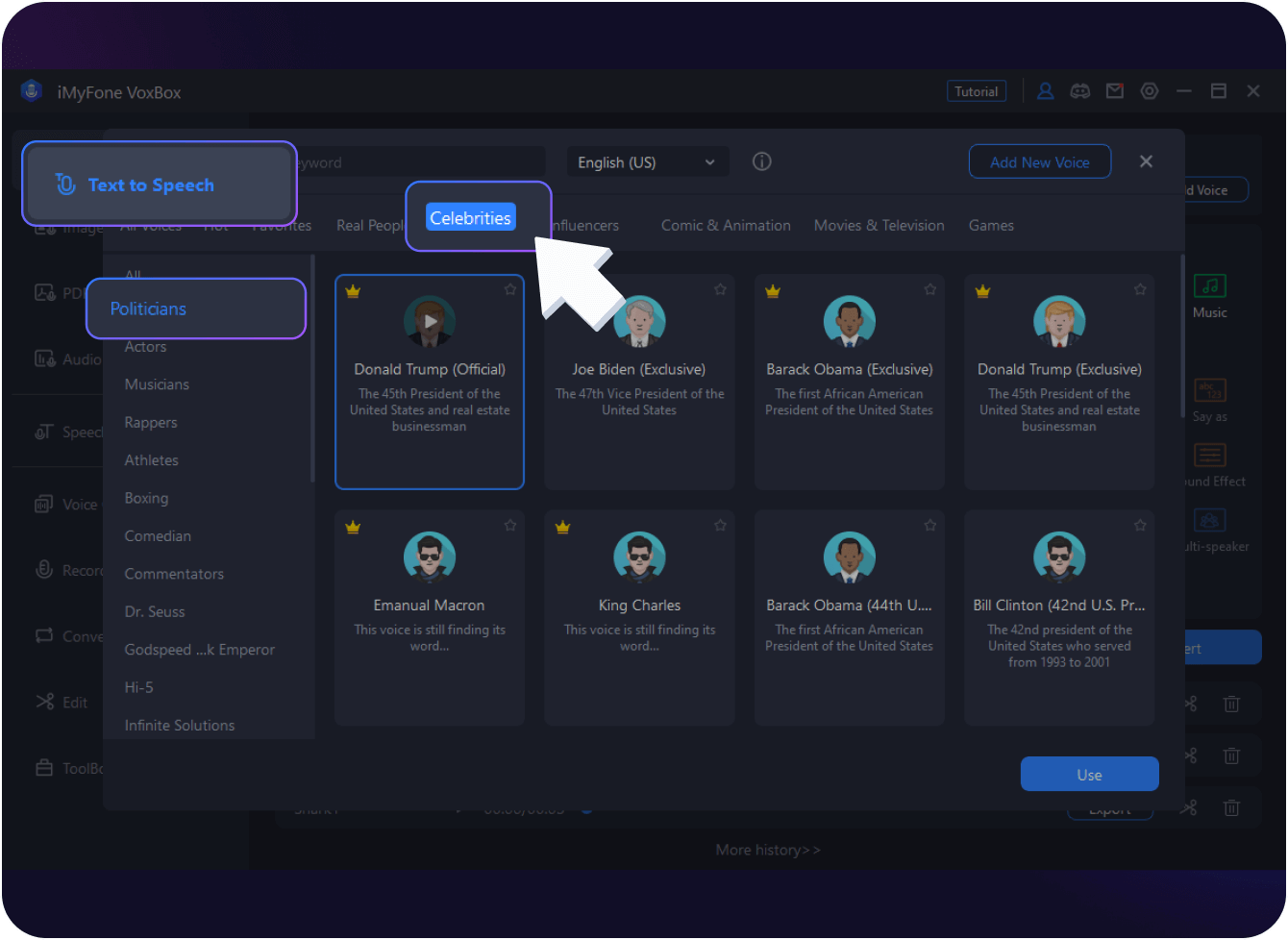 Step 3: Convert Text to Speech Now
Click on convert button and simply download your audio.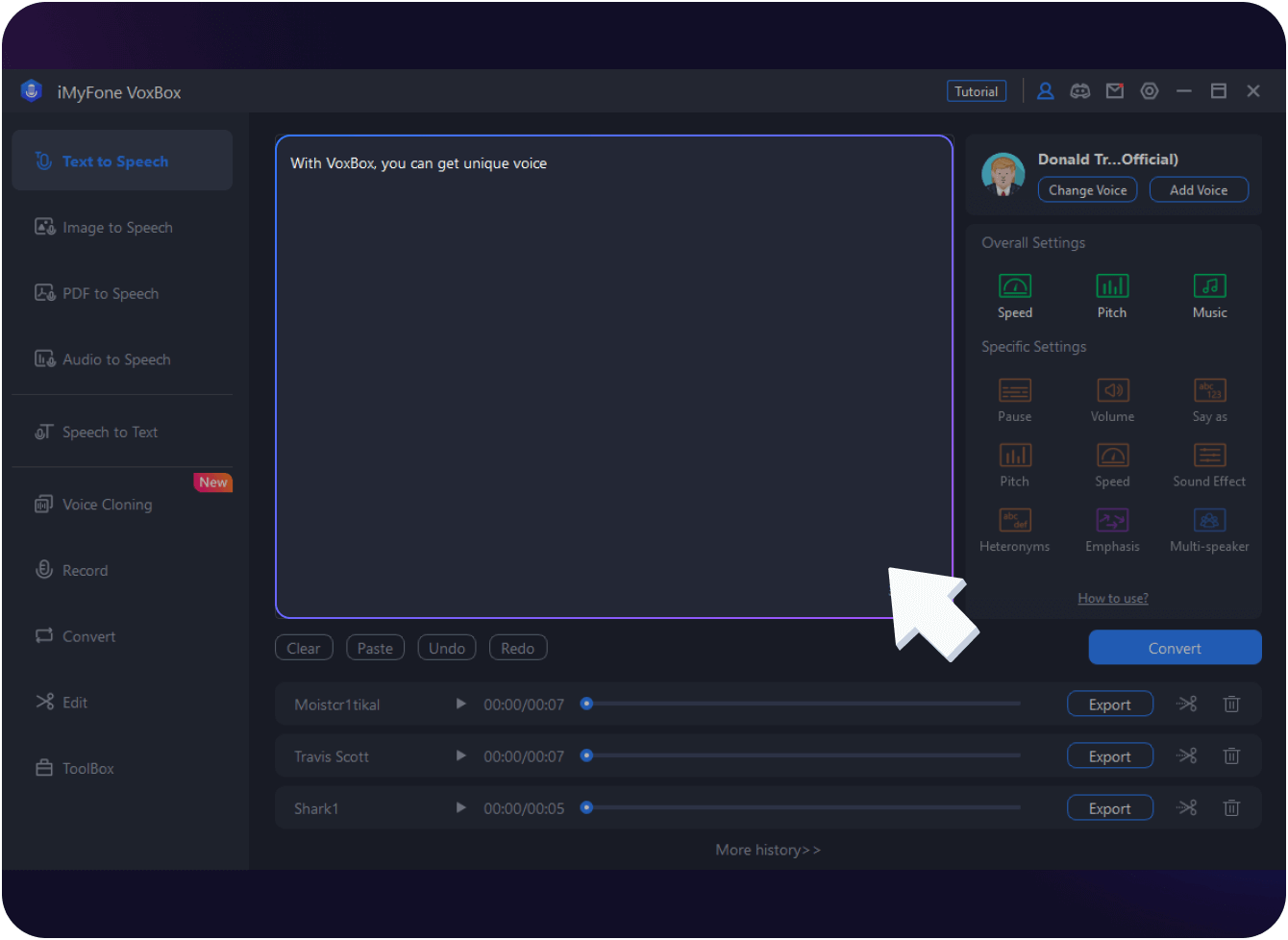 Watch the Video to Learn More about President AI Voice Generator
iMyFone VoxBox has 3200+ voices & 46+ languages to generate human-like voice, watch this video to learn more about the VoxBox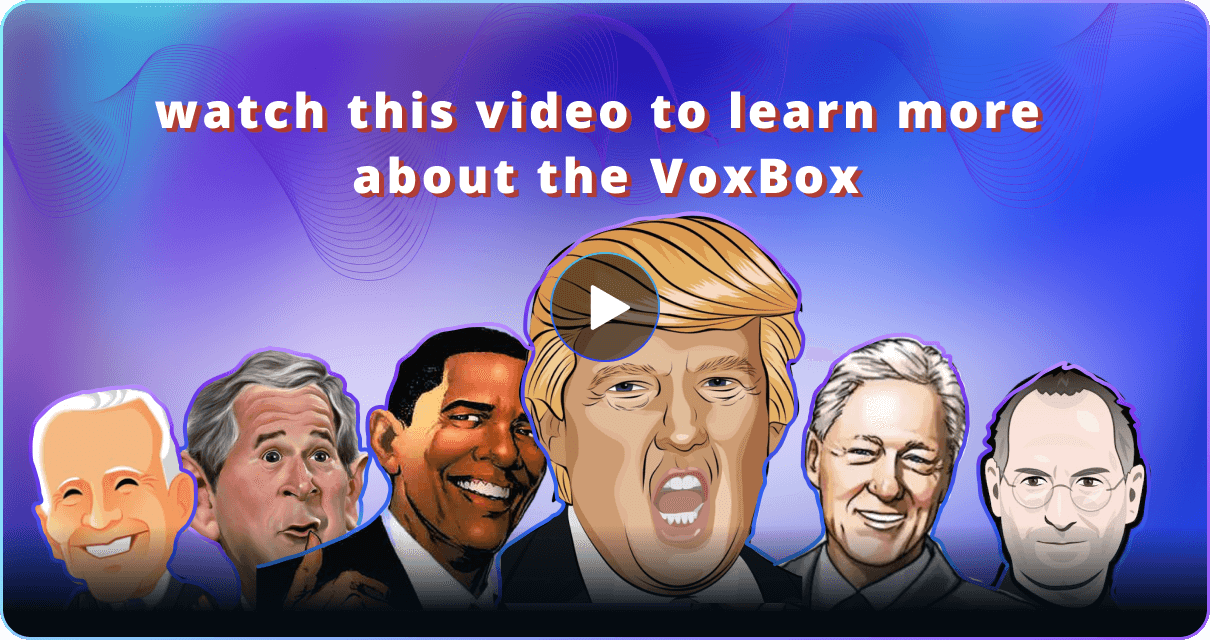 127,096

downloads
100% secure
What Customers Often Ask
1.Are there Other President AI Voice Generator Recommend?

Yes, there are other AI voice generators available, such as Lyrebird, Replica Studios, and Resemble AI, which offer different capabilities and options for generating AI voices. various AI text-to-speech systems can simulate the voices of different presidents, like Deepfake AI (VoxBox) or commercial voice synthesis models.

2.How to Get President AI Voice Easily?

Obtaining a president's AI voice would require AI generators with TTS Tech & Voice Cloning. Available voice syntheses models like VoxBox or Topmediai can generate Realistic celebrity's voices

3.What types of Presedent voices do you provide?

iMyFone VoxBox is capable of creating human realistic voices from any audio data like Donald Trump, Joe Biden, Bill Clinton, Barack Obama, other outstanding celebrities like (Elon Musk, and Jeff Bezos, Steve Jobs ), and other deep fake AI Voices. But We do not condone the use of iMyFone VoxBox for any type of impersonation, deception, slur, abuse, or mistreatment of any individual or group.