Are you tired of spending hours searching for the perfect birthday card or settling for generic options that lack a personal touch? Look no further! With the advancements in artificial intelligence (AI), creating custom birthday cards has never been easier or more exciting. In this article, we will guide you through the simple steps to free make a custom birthday card using the power of AI, including birthday message generator and birthday card generator. Get ready to impress your loved ones with heartfelt and unique birthday greetings that will leave a lasting impression. Let's dive into the fascinating realm where technology and creativity converge to make your birthday wishes truly extraordinary.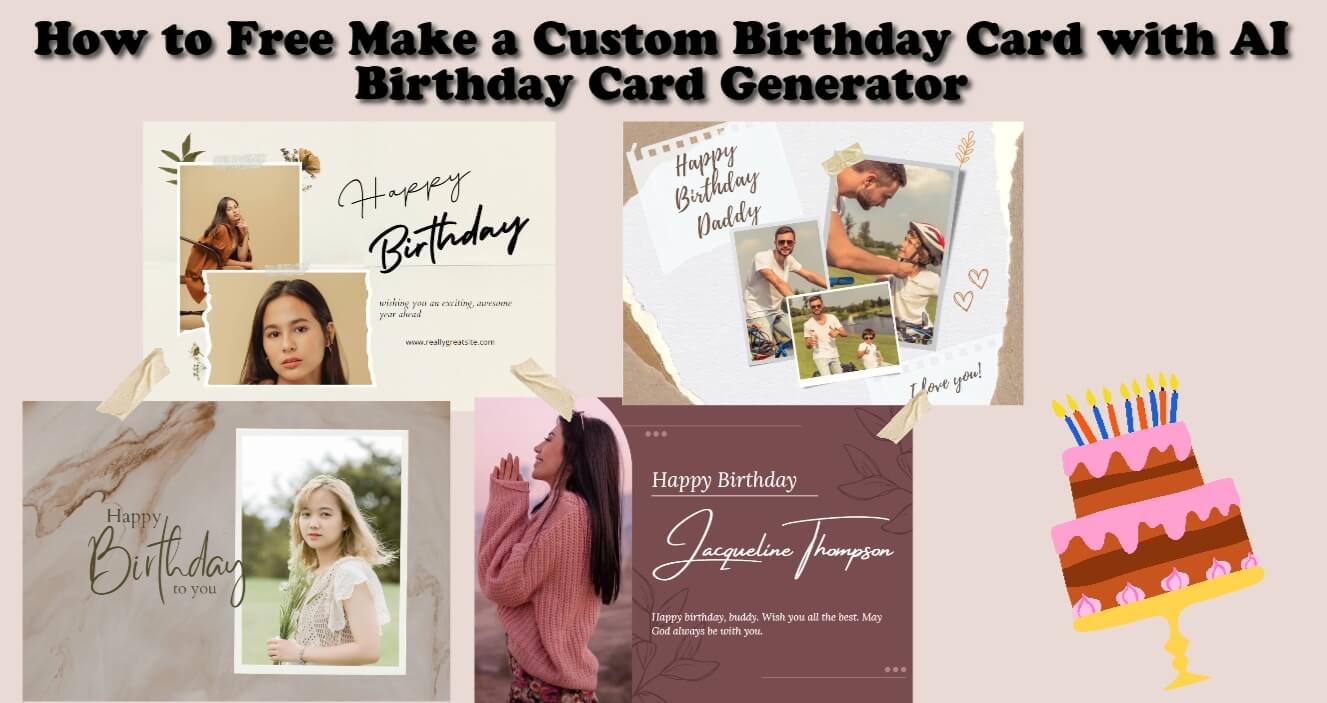 Part 1. What is AI Birthday Card Generator?
The AI Birthday Card Generator is a digital tool powered by artificial intelligence that creates personalized and unique birthday cards. It uses advanced algorithms and natural language processing to generate creative and customized messages, designs, and graphics for birthday cards. Users can input specific information such as the recipient's name, age, and interests, and the AI algorithm generates a range of options, allowing users to choose the most suitable one. The AI Birthday Card Generator saves time and effort by automating the process of creating personalized birthday cards, making it a convenient and innovative solution for those seeking to send heartfelt greetings to their loved ones.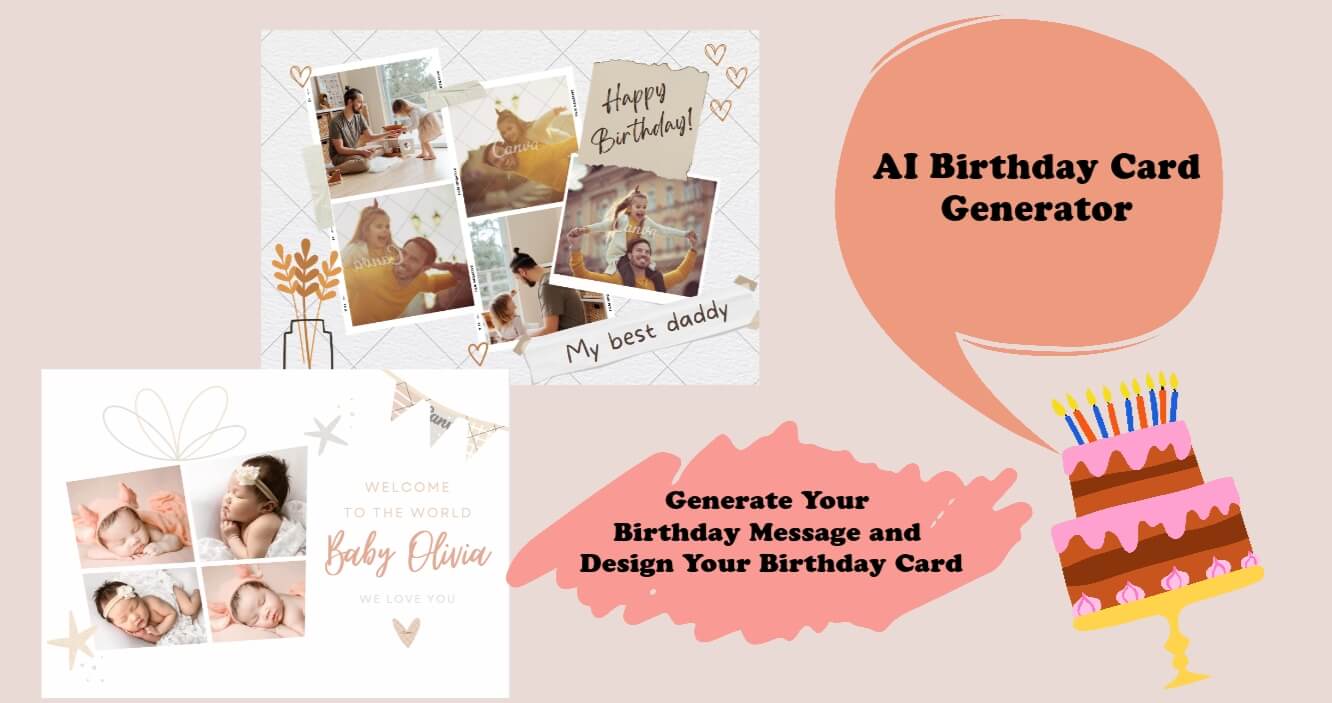 Part 2. Free Make Birthday Card with AI Birthday Card Generator [Step-by-Step-Guide]
HyperWrite AI's birthday card generator is an advanced and sophisticated tool. Users can input specific details about the recipient, such as their name, age, and interests, and the AI algorithm crafts unique and tailored birthday card messages. With HyperWrite AI's birthday card generator, users can effortlessly create heartfelt and meaningful birthday cards that are sure to make the recipients feel special and appreciated.
How to Generate Heartfelt Birthday Card Messages in HyperWrite AI:
Step #1: Visit the website & Click "Get Started".
Step #2:Enter the recipient's age, interests and relationship with you & Click "Generate".
Step #3: Choose one from the AI-generated birthday card messages and customize it according to your needs.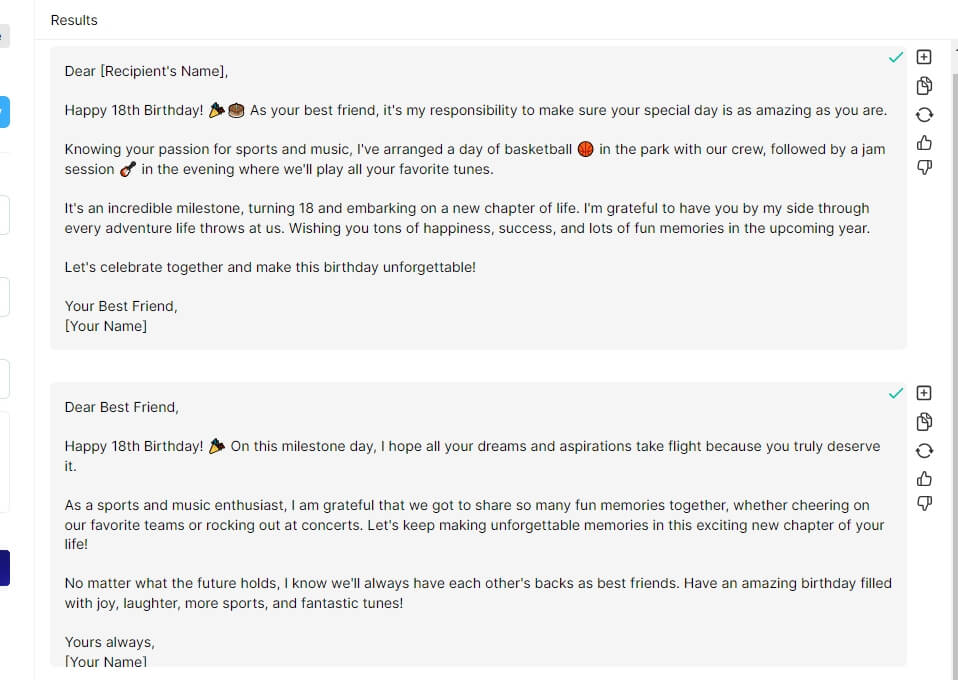 Key Features:
AI-Powered Suggestions: It leverages advanced artificial intelligence algorithms to provide intelligent suggestions for birthday card messages.

Three Outputs Yielded Its powerful AI outputs three birthday card messages for you to choose and customize.

Intelligent AI to Create Memorable Messages: It can output several delightful birthday card messages according to the information you entered.
AppyPie's Free AI Birthday Card Maker is a user-friendly digital tool designed to assist users in creating personalized and visually appealing birthday cards. With the power of artificial intelligence, this tool simplifies the card-making process by providing pre-designed templates, graphics, and text suggestions. Users can easily customize their cards by adding personal messages, photos, and selecting from a range of creative elements. AppyPie's Free AI Birthday Card Maker offers a convenient and accessible solution for creating beautiful and memorable birthday cards, suitable for both casual users and businesses looking to send personalized greetings to their customers or employees.
How to Make Memorable Birthday Cards in Appypie:
Step #1: Enter the website & Click "Edit" on any template to enter the design inteface.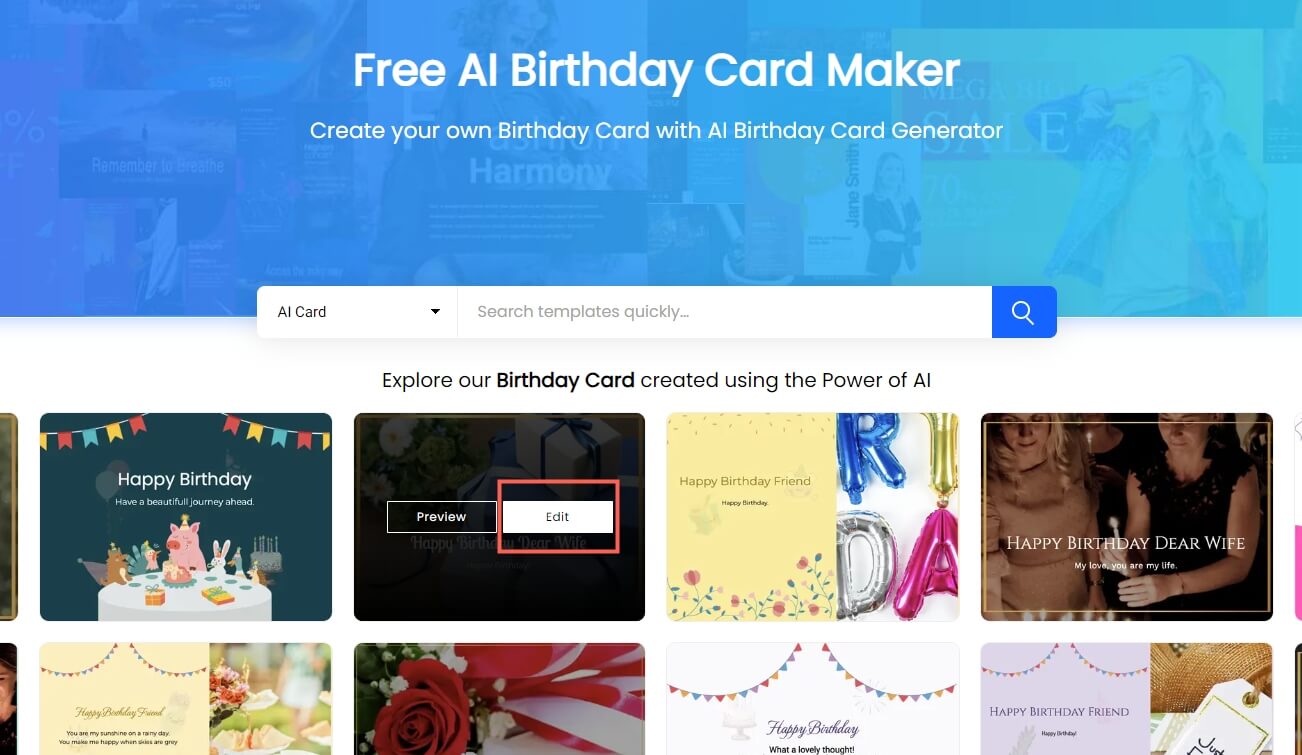 Step #2: Choose the birthday card template you like & Customize it based on your needs.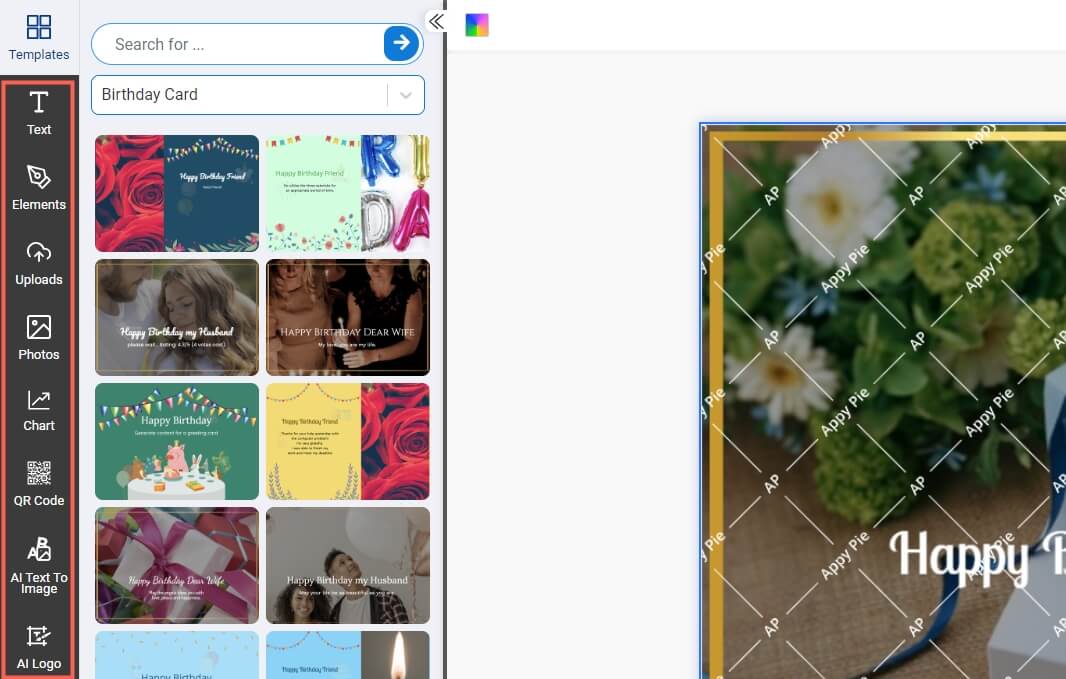 Note: You can even use the feature of AI Text-to-Image to create certain design elements you want by entering your prompt.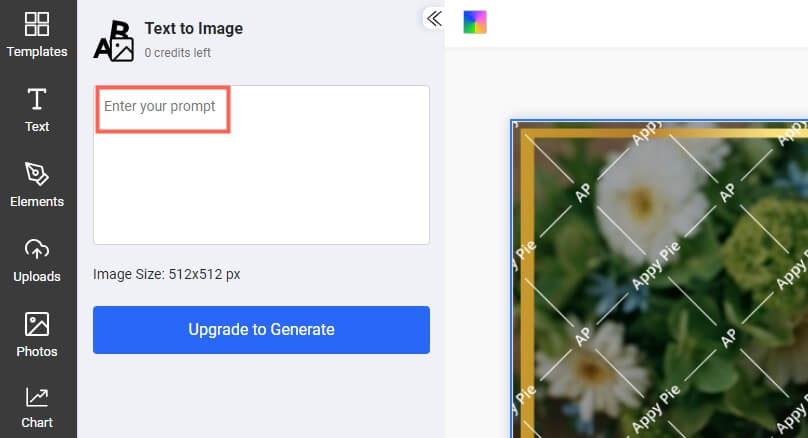 Step #4: Download the design.
Key Features:
Pre-Designed Templates: AppyPie offers a collection of pre-designed templates that serve as a starting point for creating birthday cards.

Various Customization Options: Users have the freedom to customize their birthday cards with personalized messages, photos, and graphics.

Accessibility and Cost: Accessible online, eliminating the need for software installation. As the name suggests, it is available for free, making it a cost-effective option for creating personalized birthday cards.

AI Text-to-Image Generation: Ensures users to create unique and stunning design elements or images to add on the birthday card to make it more special.
Part 3: Another Choice to AI Generate Birthday Card
The above-mentioned AI birthday card generator can help you create heartfelt and visually-appealing birthday card for you without any hassle. While apart from them, here is another solution that could assist you in making birthday card effortlessly, which is iMyFone MagicPic.

iMyFone MagicPic is an AI photo editing tool, and its current feature is to remove background with AI .
More AI graphic design features are coming soon, including myriads of design templates for birthday card, where you can always find the right one for you. But if you don't find any template that meets your requirement, you can also use the built-in AI Text-to-Image feature to create unique image or designs for you. Moreover, the customization is fully supported, like adding meassages, fonts, images, design elements, and more. Stay tuned, you don't want to miss out!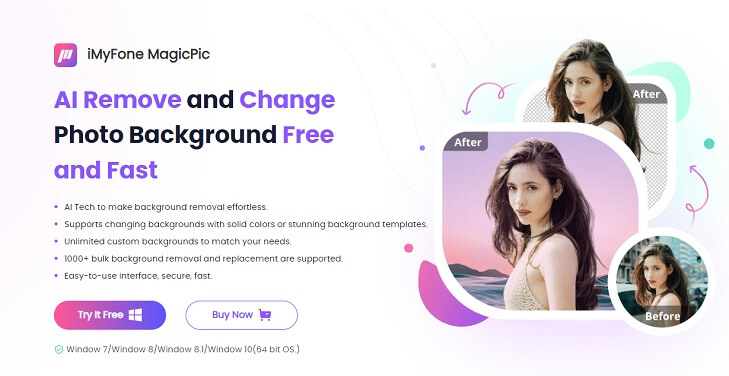 Part 4: FAQs about AI Birthday Card Generator
What is the AI tool for making cards?
AI-Powered Tools for making cards include Appy Pie, Canva, Fotor, iMyFone MagicPic, etc.that are for graphic design of the cards, and HyperWrite AI that is for generating heartfelt birthday messages. These tools provide a seamless and efficient experience for crafting personalized cards. With the aid of AI-generated recommendations for text, images, and design elements, you can effortlessly create distinctive and visually captivating cards for various occasions, such as greetings, birthdays, business purposes, and more.
Can AI make a birthday card?
Yes. AI can make a birthday card. By leveraging the power of HyperWrite AI [Birthday Message Generator] and an AI Birthday Card Generator that is for graphic design, like Appy Pie, or Canva, a visually appealing and warm-hearted birthday card can be created with ease.
How to make a digital birthday card easy and beautiful?
By customizing the pre-designed birthday card templates offered by iMyFone MagicPic, you can personalize the card by tweaking the design elements.
Which software would be best for creating a birthday card?
1. Adobe Express.
2. Canva.
3. Appy Pie.
4. Fotor.
5. iMyFone MagicPic.

Final Thoughts
An AI Birthday Card Generator is an invaluable tool that brings convenience, creativity, and accessibility to the process of creating personalized birthday cards. With its time-saving features and AI-generated suggestions, you can effortlessly design unique and visually appealing cards, sparing yourself the laborious task of manual design. This technology opens up new avenues for creativity, providing innovative ideas and empowering individuals with limited design skills to craft professional-looking cards. Whether you're planning a surprise birthday party or simply want to send heartfelt wishes, an AI Birthday Card Generator is the ultimate solution.
Start using an AI Birthday Card Generator today and experience the joy of creating personalized cards with ease!