In this article, we'll give a full guide of how to use counpon code?
Part 1: How To Find Your Coupon Code?
Whenever we want to buy paid service on Filme website, we will go to some tickcoupon websites or other discount websites to see if there are relevant discount codes, but sometimes we often ignore the official activities of the website itself. Generally, the official activities of the Filme website will have related activity icons, and which on the side, top or bottom of the page.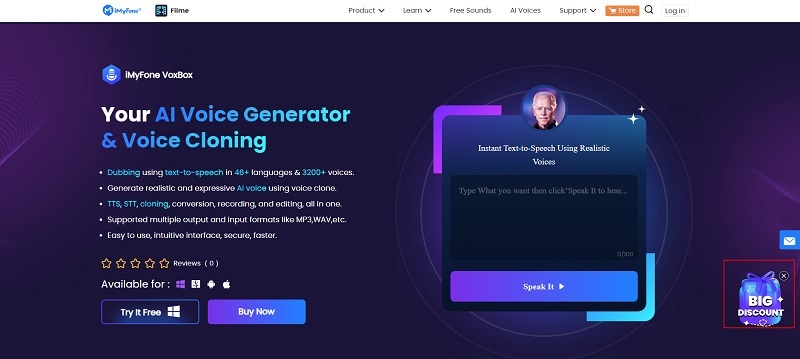 Part 2:How To Use Your Coupon Code?
When you browse the Filme website and decide to place an order for our services, don't miss out on our special offers!There the detail steps of how to use coupon code:
Step 1:Open website activity icon,a window will appear where you can copy the code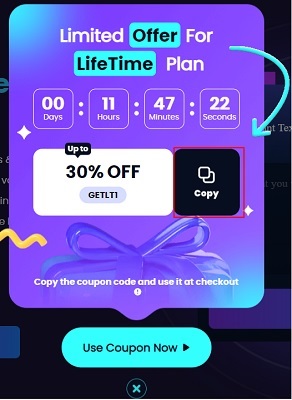 Step 2: Click the "copy" button, and then the coupon code copied.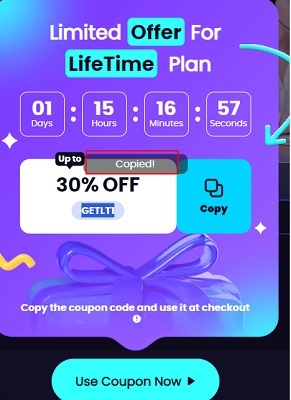 Step 3: if you have desied to paid for this offer, then You can click the "use coupon now", if you want not to do that,, please go to the "step #4"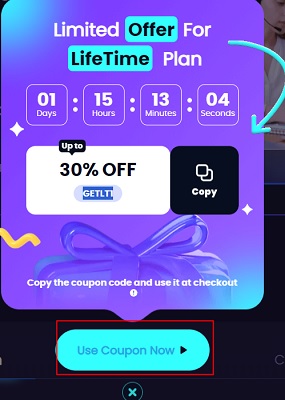 Step 4:Tips: before you use it, make sure that your coupon usage is covered the "good". for example, this coupon code accept for "all Lifetime Plan" ,so you can add the lifetime plan to the purchase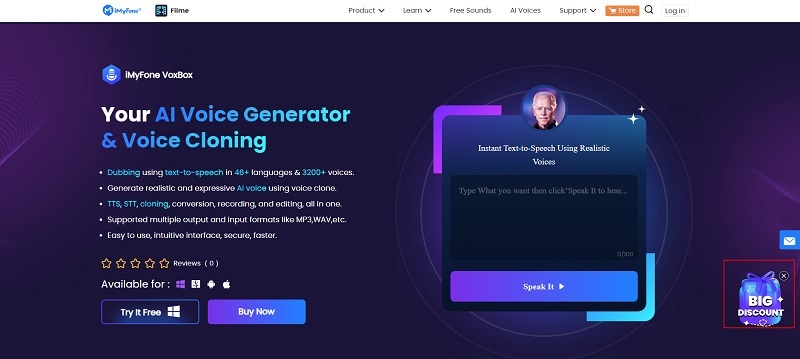 Step 5: When you check out on the store's website, paste the code in the promo code field.(Stores sometimes call this a promo code, but it is also known as a promotional code, coupon code or, discount code)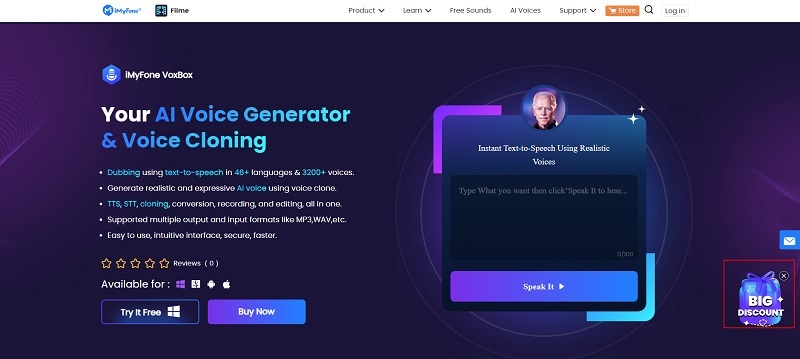 Step 6: Congratulations on getting the right service at the best price!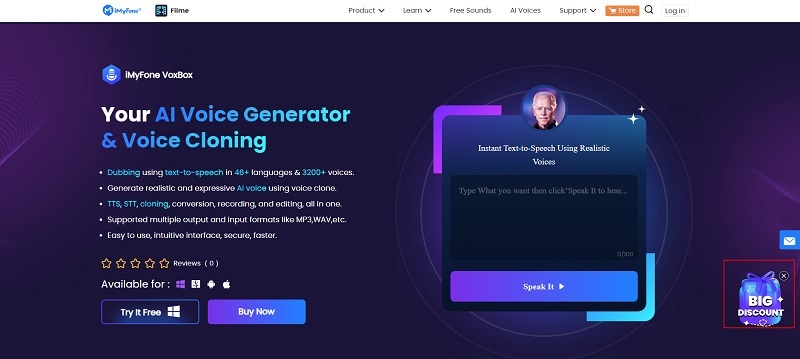 Part 3:A Brief of Product on Filme
iMyFone VoxBox iMyFone VoxBox stands as an exceptional AI voice generator and voice cloning tool, offering users access to over 3200+ voice options in 77+ languages. With VoxBox, transforming text to speech, Users can achieve realistic and expressive character AI voices, mimicking popular YouTubers, famous personalities, movie and TV characters, and even fictional anime personas.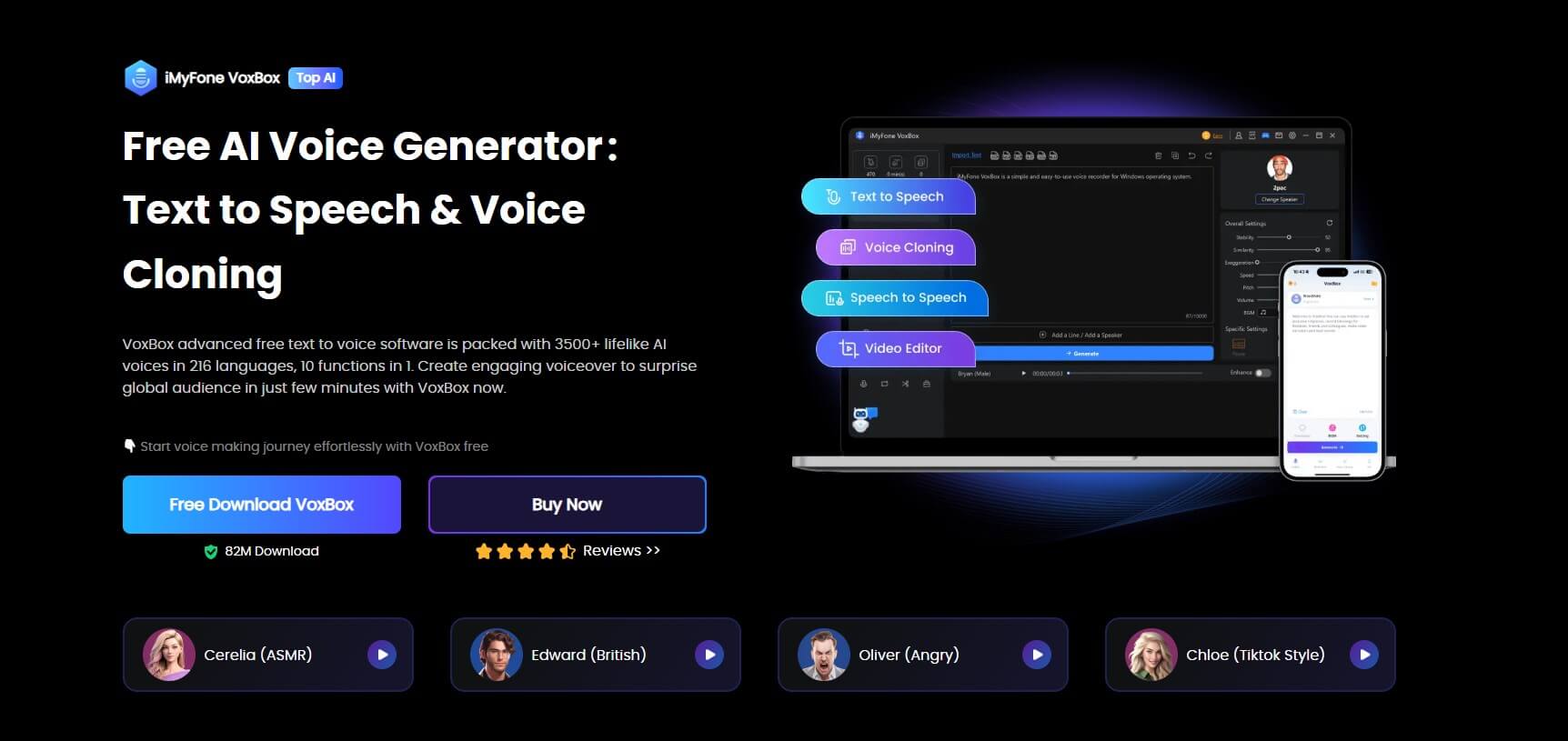 MagicMic is a popular real-time AI voice changer software that allows users to modify their voices during live calls, online gaming, or recordings. With a wide range of fun and unique voice filters, it offers a fun and entertaining way to communicate and interact with others. Whether you want to sound like a robot, a monster, or even a famous celebrity, MagicMic provides an enjoyable and engaging experience for users of all ages.
MagicPic is an AI-powered background remover that allows you to quickly and easily remove and change backgrounds from images. It supports bulk background removal to save your time, and offers various kinds of modes to meet your special needs, such as product cutout to obtain pictures for e-commerce, portrait mode for making passport photos effortlessly, and more. Moreover, it uses a combination of manual and automatic tools to achieve high-quality results. What's best is that it provides you with a vast collection of stunning background for you to change the image background with single click, and uploading your own background image is also supported.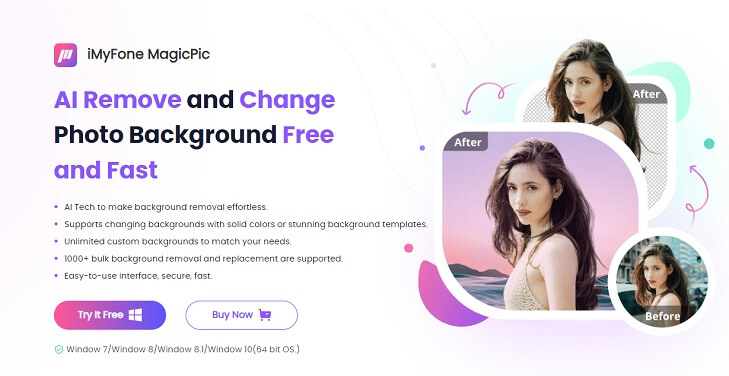 4). MusicAI - Top AI Cover
MusicAI is an AI-powered music generator that allows users to create AI singing covers with ease. With its vast collection of voices, including those of famous celebrities, and a wide range of genres and styles to choose from, MusicAI empowers people alike to produce captivating and unique musical compositions.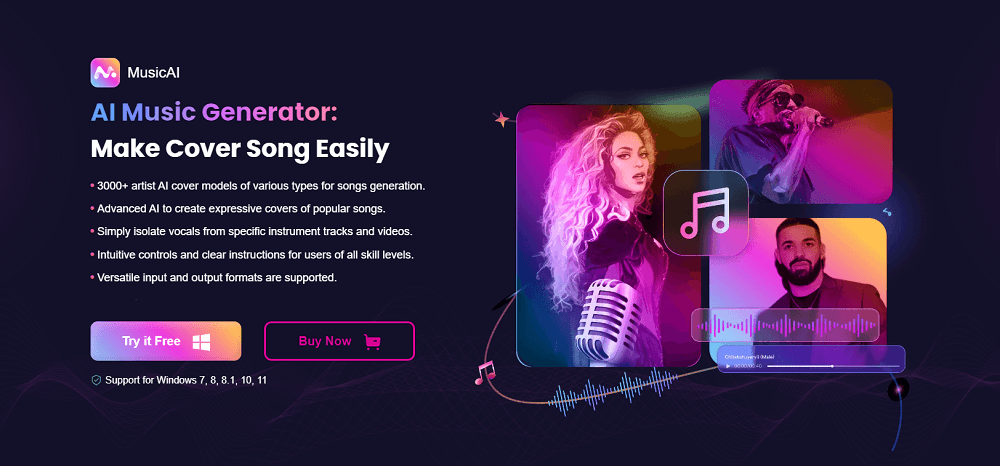 MarkGo is a state of the background and watermark remover that can automatically remove memes/emojis/stickers from your photos. The logic behind MarkGo is that it combines image detection and deep learning techniques to find your background, objects, smiley, emojis, white background , and stickers from your images. You do not need to select the watermark or background explicitly, it will be automatically detected.