Are you an author, magazine editor or anyone having this need looking for the perfect book cover that will captivate readers in 2023 and beyond? Look no further! Introducing the ultimate solution for all your book cover needs: the Free AI Book Cover Generator. With its cutting-edge technology and stunning design capabilities, this powerful tool allows you to effortlessly create professional and eye-catching book covers that will truly make your work stand out in the crowded literary landscape.

In this article, we will introduce you AI book cover generator and show you how to create book cover with AI with ease.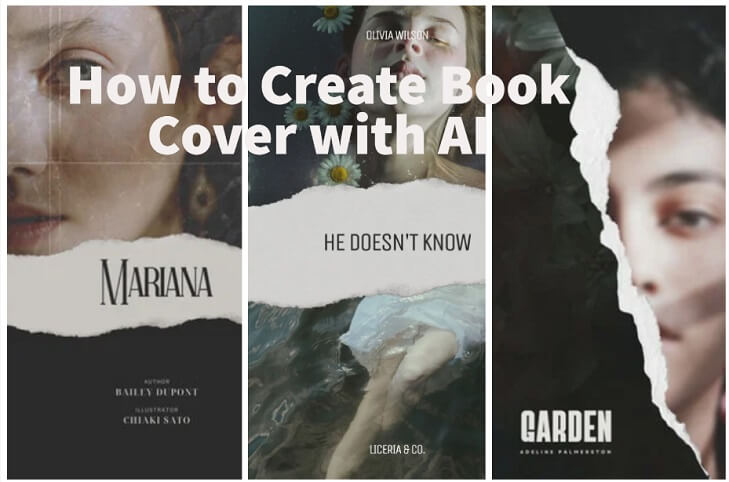 Part 1. What is AI Book Cover Generator?
An AI Book Cover refers to a book cover design generated using artificial intelligence (AI) technology. AI Book Cover generators utilize algorithms and machine learning techniques to automatically create visually appealing and compelling book cover designs. AI Book Covers are a popular choice for authors and self-publishers as they offer convenience, affordability, and a wide range of design options, helping authors create captivating covers that attract readers' attention in the competitive book market.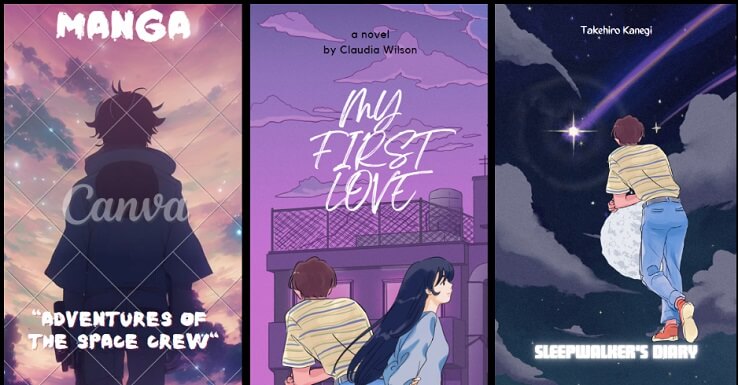 Part 2. How to Generate Book Cover Design with AI Image Generator [Tutorial]
1) Neural.love--Free AI Book Cover Generator
Neural.love is a free AI-powered book cover generator that utilizes advanced machine learning algorithms to generate unique and visually appealing book covers. It offers a simple and user-friendly interface, making it easy for authors, designers, and anyone in need of a book cover to create one in just a few steps.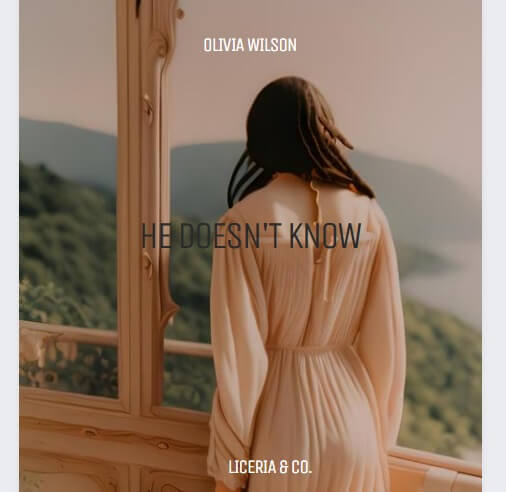 How to Use Neural.love AI Book Cover Generator:
Step #1: Visit the Neural.love website. You can search for it in your preferred search engine.
Step #2: Once you're on the Neural.love website, you'll find "Free AI Art Generator".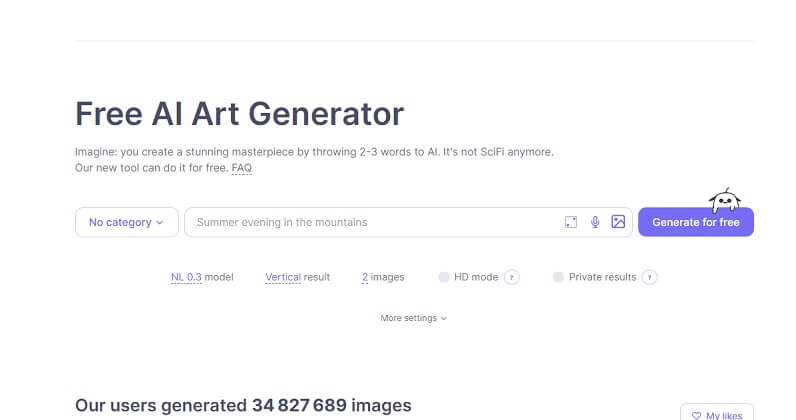 Step #3: Enter a prompt to briefly describe the style and elements you want the book cover to has.
Note: For how to create a suitable prompt for your book, it's neccessary to understand the book's genre and target audience, and what elements you want to have in the cover.
Step #4: Customize the design by adjusting the details.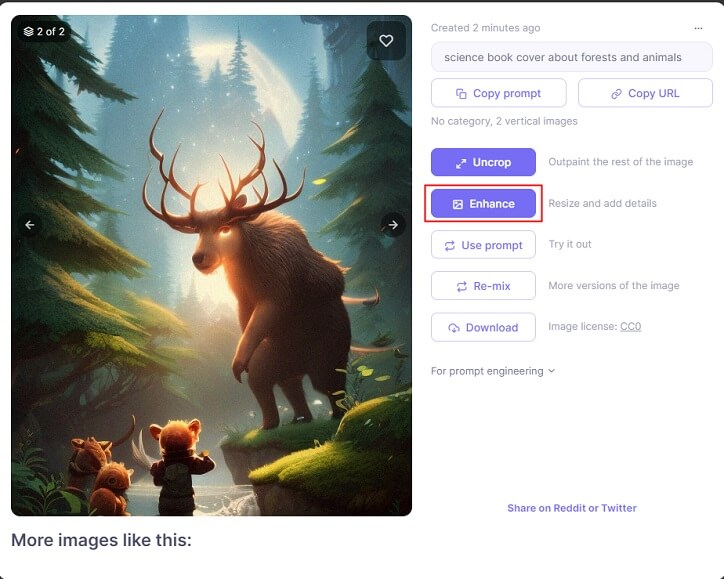 Step #5: Preview the book cover & Save the result.
Key Features:
AI-powered design generation: Design your book cover with single click, greatly svaing your time and cost.

Fully Customizable Result: You have the control of the book cover editing through customize its details.

Supports Results Preview: you can preview the desgined results to make sure that it is satisfied.

High-resolution Download and Usage: Once the book cover is generated, you can easily download it as an image file (e.g., JPEG or PNG) for their desired usage.

Intuitive interface, easy to use.
2) Canva-- Book Cover Maker
Canva is an innovative AI-powered platform that enables authors and publishers to effortlessly generate stunning book covers.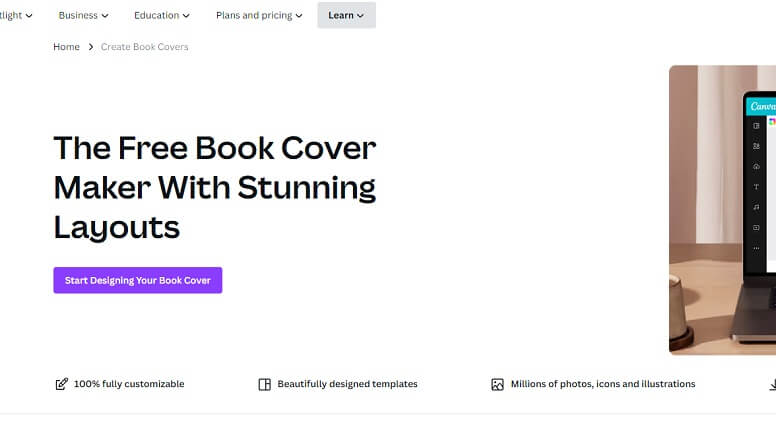 How to Use Canva Book Cover Maker:
Step #1: Search "Canva book cover maker" & Enter the interface to start designing your book cover.
Step #2: You can choose from a wide range of templates and styles & edit it to design your own book cover.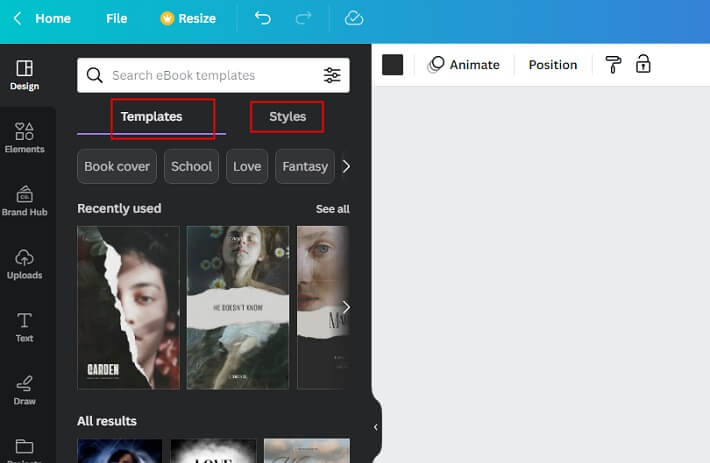 Step #3: If you don't find any satisfying template, you can also choose to generate a unique one by clicking "Text to image".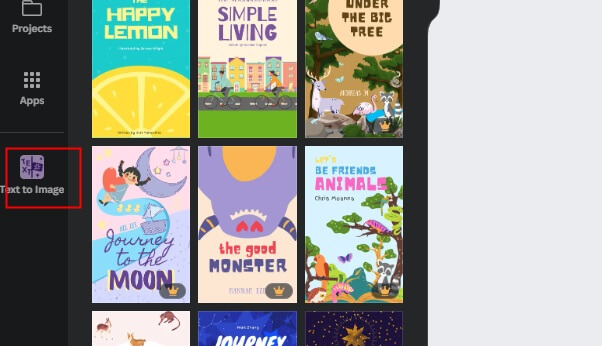 Step #4: Enter your specific prompt to generate book cover, and you can also edit the generated-book cover to match your needs.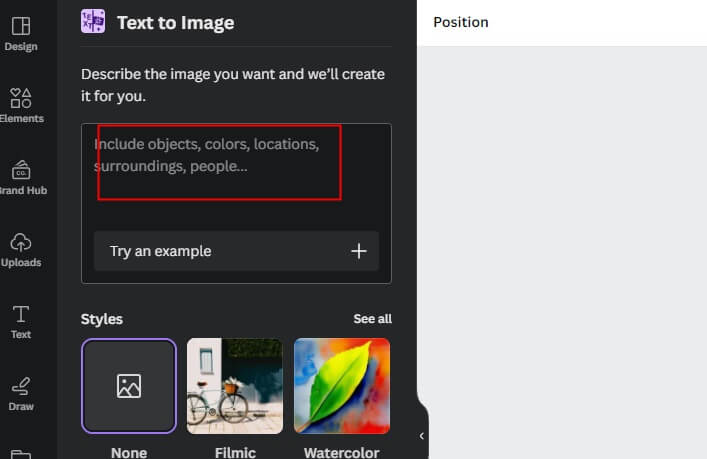 Step #5: Edit & Save the image.
Key Features:
Vast Template Library: Canva provides a vast collection of pre-designed book cover templates suitable for various genres and styles. Users can choose from a diverse range of templates, enabling them to find the perfect starting point for their book cover design.

Customizable Design Elements: Users have the freedom to customize every aspect of their book cover, including text, images, colors, fonts, and graphics. Canva's drag-and-drop interface makes it effortless to add, resize, and reposition elements, ensuring a personalized and polished result.

Text Editing Tools: Canva provides a wide array of text editing tools, including various font styles, sizes, colors, and effects. Users can easily experiment with different typography options to create captivating and attention-grabbing titles, subtitles, and other textual elements.

Powerful AI Text-to-Image: the AI image generator enables you to create stunning and unique book cover catering to your specific needs and requirements.

Export and Download Options: Once the book cover design is complete, Canva offers multiple export and download options. Users can save their designs as image files (e.g., JPEG or PNG) in high-resolution for printing or share them directly on social media platforms.
Part 3: Another Choice to AI Create Book Covers--iMyFone MagicPic
iMyFone MagicPic is an AI-powered background removing tool, and the function of generating AI book cover is coming soon, with powerful built-in AI, you can create visually-appealing and unique book cover within no time. Please stay tuned!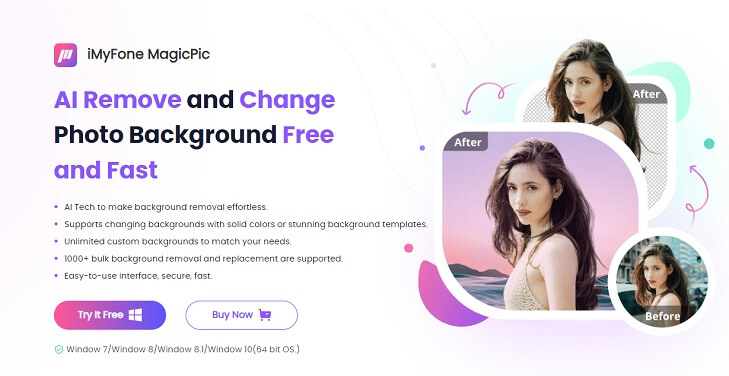 Part 4: FAQs About AI Book Cover Generator
Can you use AI generated art for book covers?
Yes, AI-generated art can be used for book covers. In recent years, there has been a growing trend of incorporating AI-generated artwork into various creative projects, including book covers.
What AI tools are used to make book covers?
There are several AI tools used to create book covers,including Neural.love, Starry.ai, Canva, etc.
How do you make an AI book cover?
1. Enter a prompt.
2. Click on "Generate" to create book cover.
3. Customize the fonts, dimensions, etc. to satisfy your requirements.
Can AI generate a book cover?
Yes, AI art generator in the market, like Midjourney, Deep.AI, Starryai, Neural.love, etc. can generate book cover by analyzinf the promp you entered.
Wrap it Up
In conclusion, with AI, you can break free from traditional design constraints and explore innovative concepts that align with your book's genre, theme, and target audience. Whether you're a seasoned author or a new writer, leveraging AI for book cover design can make a significant difference in attracting readers and increasing sales.
So, why wait? Take action today and elevate your book's appeal by leveraging the potential of AI in book cover design.Start creating remarkable book covers with AI today!