Do you have a Shutterstock photo you like to use for your visual content, but it has watermarks on it? Are you wondering how to remove a watermark? Or you're searching for Shutterstock watermark remover?
If these are your concern, then you are at the right place. Without any doubt, Shutterstock is one of the best sites to get appealing images for your content. They offer high-quality photos as well as videos and audio. Sadly, these photos, videos, and audio come with expenses.
However, there are other ways you can use their images, videos, and audio with paying. I will show you how to get rid of Shutterstock logos in free downloaded photos with the best methods.
Tips
Want to use AI online tool to remove watermark without download?
Just try it out FREE without download now!
5 Best Efficient Shutterstock Watermark Removers
Method 1. iMyFone MarkGo for Shutterstock [Editors' Choice]
MarkGo watermark remover is the best windows Shutterstock watermark remover that comes with a user-friendly interface. It's an excellent watermark remover tool that has easy-to-use features like; brush, lasso, etc. MarkGo is a well-designed software comprised of an instinctive dashboard good for beginners.
With MarkGo, you can add or erase shutterstock watermarks in your videos and photos. That is not all MarkGo offers you the option to import multiple files at once, up to 100 pieces. To make your work easy and fast. Let's see how to get rid of watermarks from shutterstock pictures and videos using MarkGo.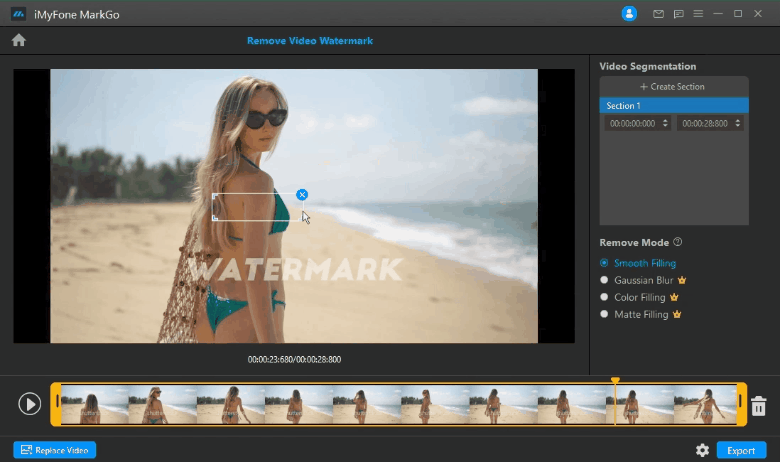 Here is a step-by-step guide on how to use iMyFone MarkGo to remove Shutterstock watermarks:
Step #1: Download iMyFone MarkGo
The first step is to head over to the iMyFone website to download MarkGo to your Windows PC. Click on the downloaded exe file to finish your installation, then launch.
Step #2: Add Your Media (video or Image)
Inside the dashboard, you will see an option to remove the watermark or add a watermark icon. Click the erase image watermark icon to continue. See the photo below;
Note: You can import multiple files up to 100 pieces at once. And to have lifetime assess you have to pay $29.99 or $9.99 monthly and $14.99 yearly.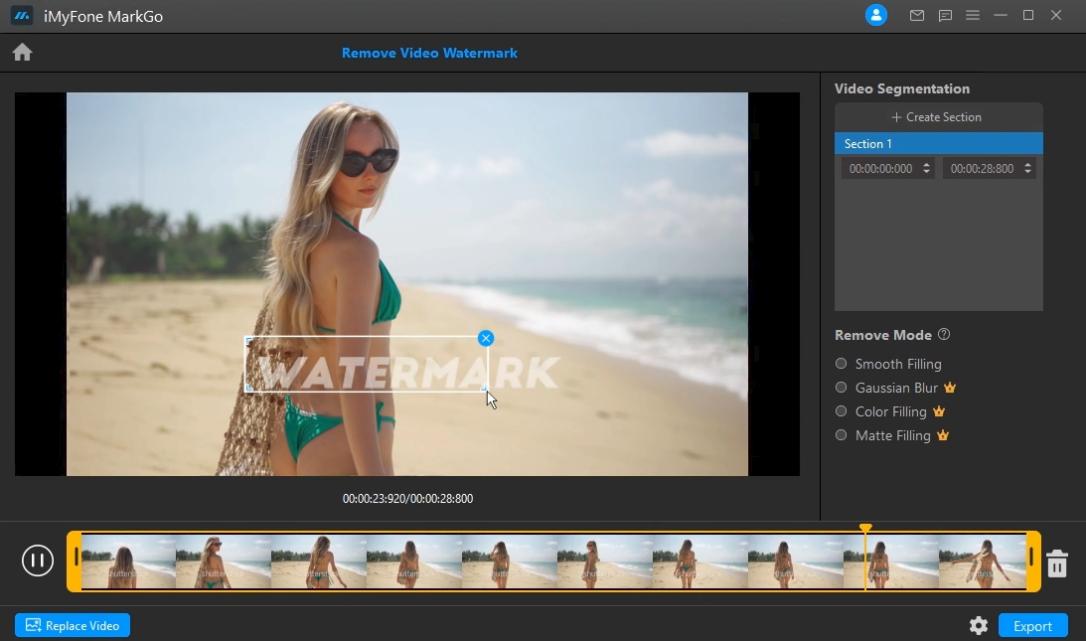 Step #3: Remove Watermark From Shutterstock Images
After adding your media, it's time to get rid of the shutterstock watermarks. Hit the convert button at the bottom of the screen or the upper right side of your dashboard. And your images will be clean and watermark-free.
Step #4: Download Your Files
Now, if you are through with your files, hit the download button to save them to your computer.
There, we are through with removing the watermark from our picture. Simple right? Let's see how why we like MarkGo watermark remover. You can not download shutterstock images and videos for free without watermark, so you need MarkGo to take off shutterstock watermark.
Method 2. TopMediai MarkGo Watermark Online
TopMediai MarkGo Watermark Online is a powerful web-based watermark erasing tool that uses AI auto detection technology to help you remove any watermark seamlessly, including text, emoji, mosaic blur, video editor watermark, date stamps, graphic logos, and undesired tourists, to name a few. In contrast to Photoshop, TopMediai MarkGo Watermark Online does not require technical skills to complete removal tasks. The minimalist interface makes it easy to get clean and refined images and videos. Just select any unwanted part and click on the remove button, and you will see the result in real-time.
Step #1: Upload the image
You can upolad the image in which you want to remove the shutterstock watermark by clicking on the Upload Image button.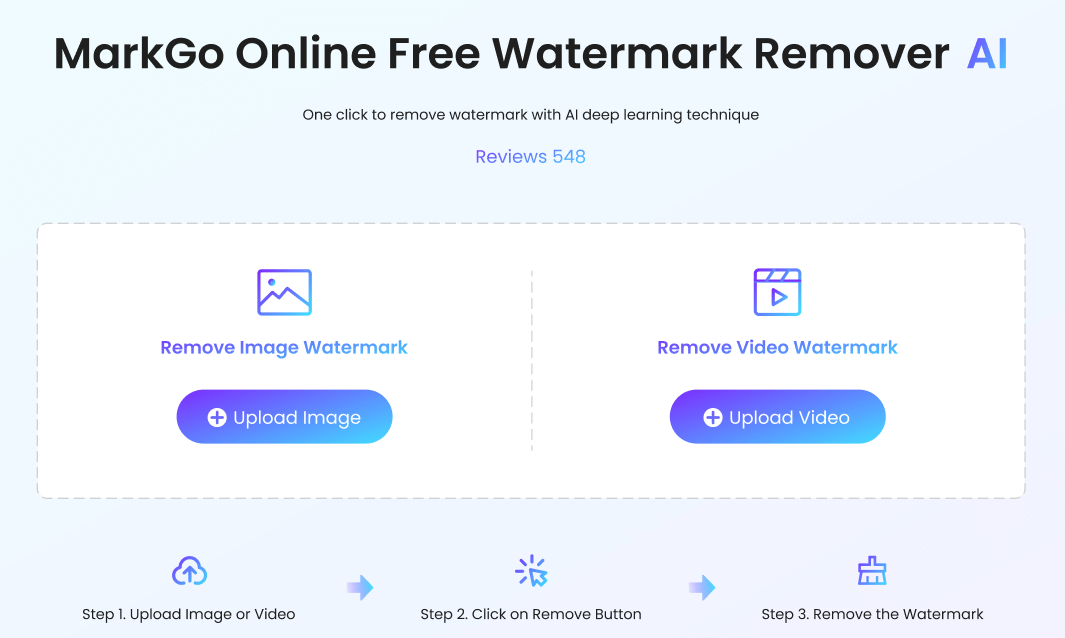 Step #2:Enter the name of your watermark.
After successfully upload the image, enter your watermark name -- shutterstock in the box below the image. The AI deep learning technique will then detect your watermark accurately.
Step #3:Remove the Watermark.
Click on the Remove Watermark button. The shutterstock watermark will be automatically removed in a few seconds.
Step #4:Download the Image.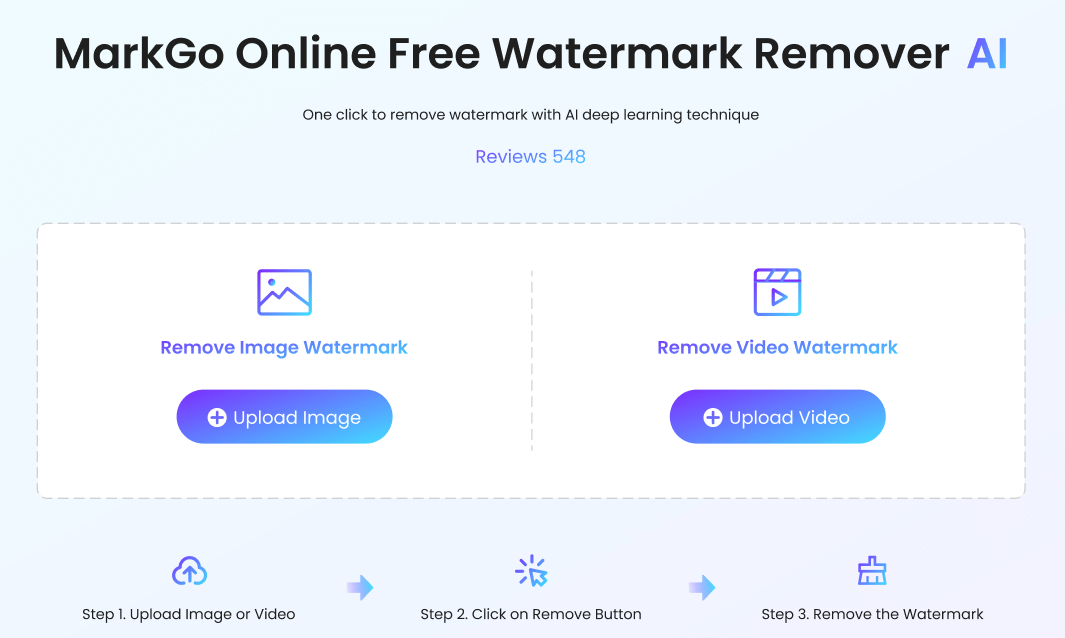 With just one click, your watermark of shutterstock will be deleted instantly. Now, click on Download button to download your file with no watermark.
Why do we like it?
Keep the original quality after removing watermark.

Work both on Windows and Mac computers.
Method 3: Apowersoft Watermark Remover (Win)
Apowersoft watermark remover
Apowersoft watermark remover is another easy-to-use application that has its advanced tools on its menu bar. To use Apowersoft shutterstock watermark remover free, you have to follow these fewer steps;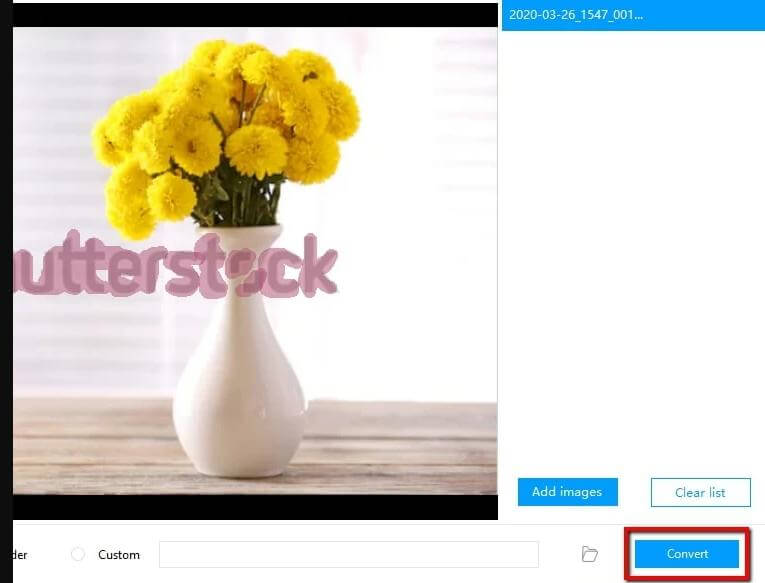 Step #1: Download the software to your computer, install and launch the Apowersoft on your PC.
Step #2: Import your file and highlight the Shutterstock watermark, then click the convert button at the bottom of the app screen
Step #3: when you are through with the conversion, click the download icon to download your file.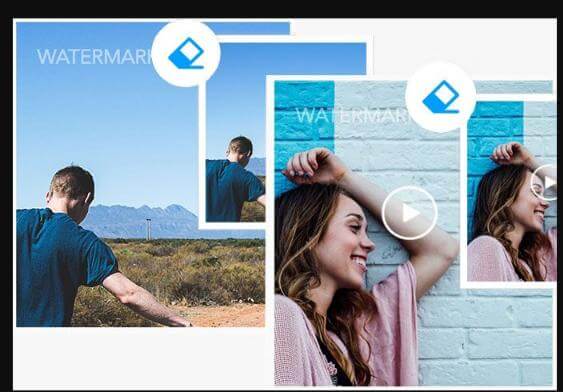 Why do we like it?
It users-friendly interfaces

Can Download it to your computer

Free to start
Method 4. Remove & Add Watermark (Android App)
Remove & Add Watermark
Smartphones users are not left out. With Remove & Add watermark app, you can remove Shutterstock logos free in your pictures using your Android phone. It provides two tools like lasso and rectangles that help you remove watermarks easily. Here is how to use it;
Android

Remove & Add Watermark Guide:

Step #1: Go to your Google Play Store to install the app

Step #2: Choose the SELECT IMAGE option to remove the watermark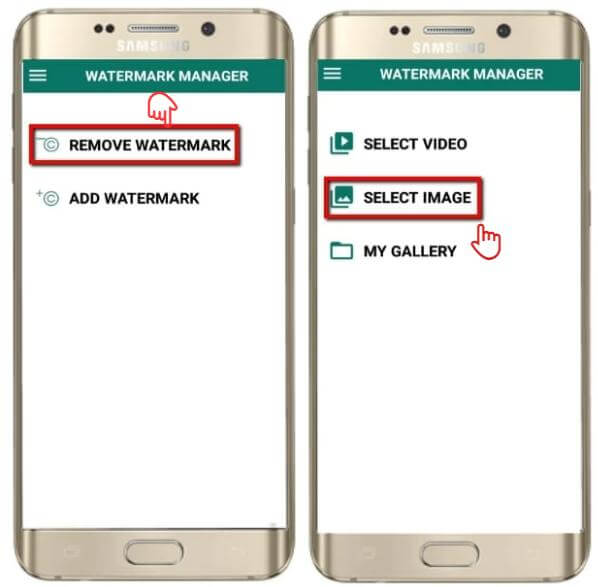 Step #3: Use the toolbar to remove the shutterstock watermark free and save it to your phone.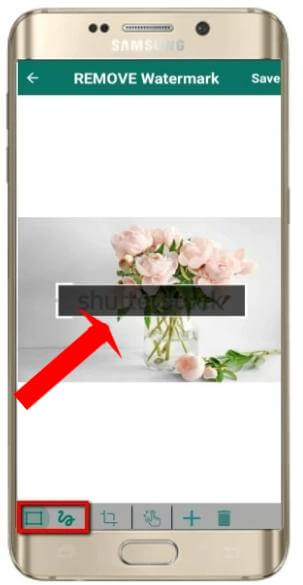 Why do we like it?
It's an Android phone app

Have the option to Remove and Add a watermark
Tool #5: AirBrush(iOS)
AirBrush
Here is another shutterstock watermark remover app for iOS users. Its simple functionalities allow you to remove Shutterstock logos from your photo. It also offers a feature that permits you to beautify your picture. AirBrush is like a complete photo editor on your iOS phone. To achieve that, follow these steps;
Step #1: Head over to your App Store to install the Airbrush app,
Step #2: Hit the Library icon to select the picture you want to remove the shutterstock watermark and choose the tools to erase the Shutterstock logo.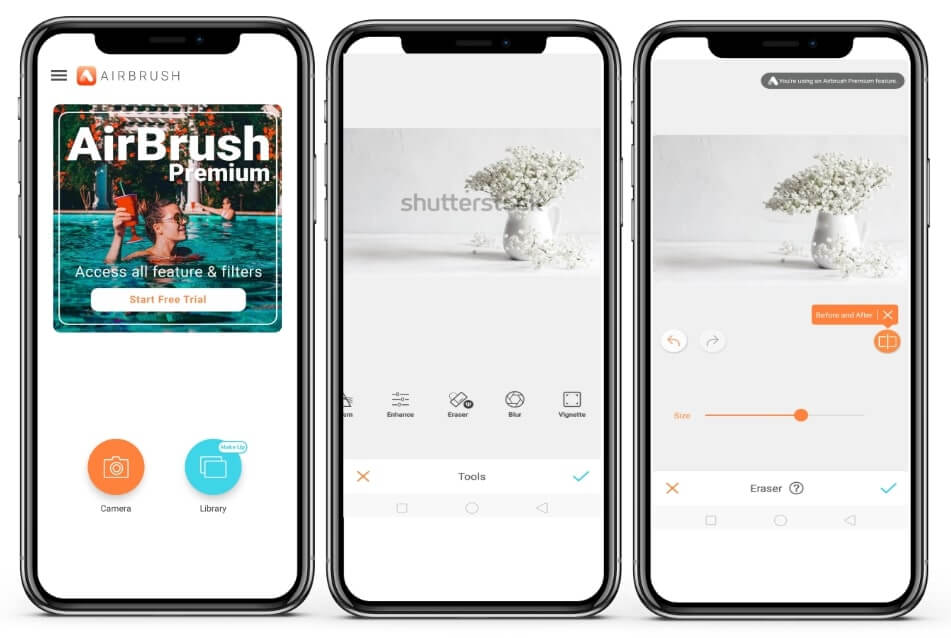 Step #3: Click the check icon to process and save your photo to the phone.
Why do we like it?
Phone compatibility

Come with high-quality tools
Tools #6 WebinPaint (Online)
WebinPaint
WebinPaint is a web-based shutterstock watermark remover that is reliable for cloud-based lovers. The good thing about WebinPaint is the ability to assess from any browser and use it anytime, any day. It offers an easy-to-use interface that beginners can navigate nicely. Also, with its advanced features, you can delete Shutterstock watermark quickly.
WebinPaint Watermark Remover Online Guide:
Step #1: Go to their official website. On the site, you will find a page with the Upload Image option.
Step #2: Drag and drop to import a photo or click the upload image button to add a file. After importing your file to the platform, highlight the Shutterstock watermark to remove it from the picture.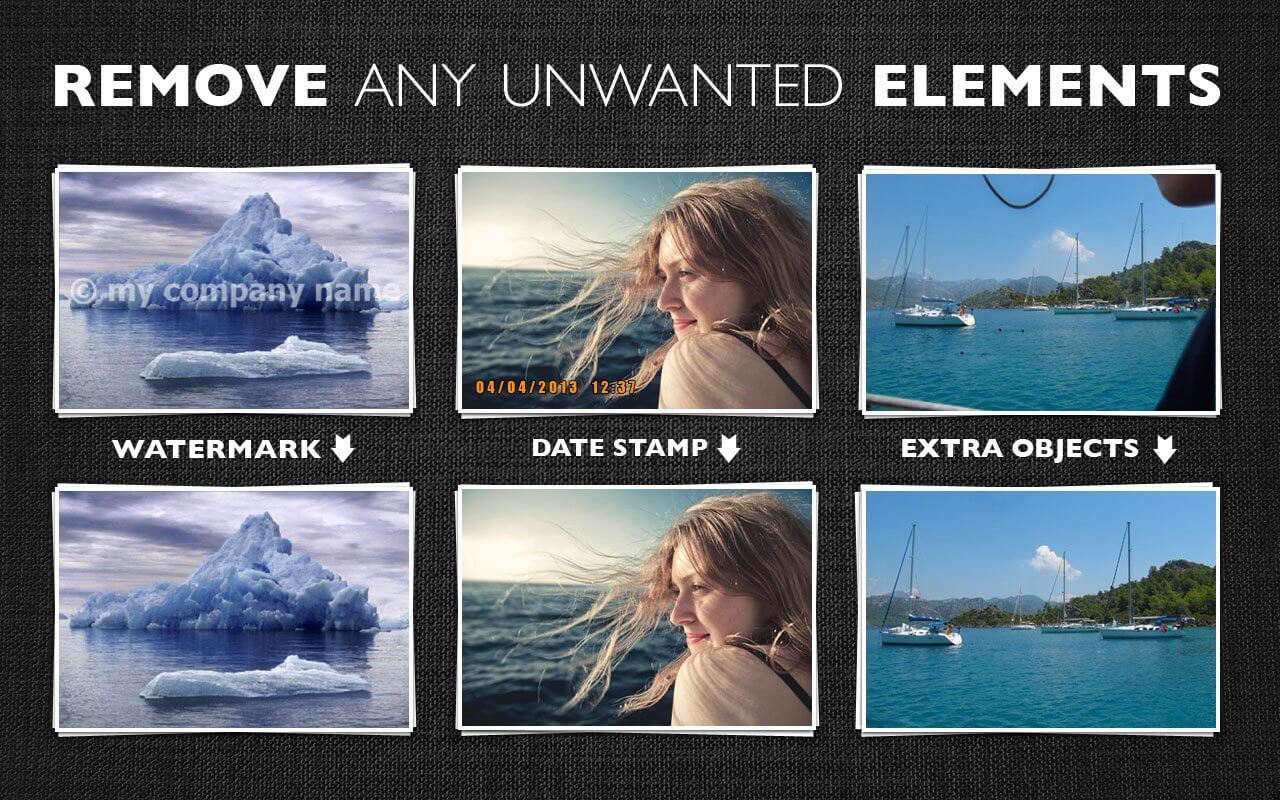 Step #3: Finally, click download to save your file to your computer. And you are done.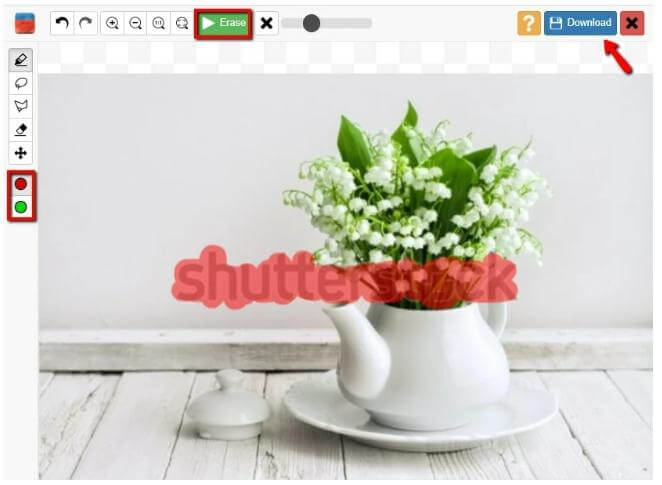 Why do we like it?
Online watermark

Come with a watermark remover tool
FAQs - How to Remove Watermark from Shutterstock
Q.1: How To Get Rid of Shutterstock Watermark properlly?
Removing watermarks from your shutterstock photos is straightforward if you outsource software. MarkGo is an excellent software that is easy to use. In the example, I will be using iMyFone MarkGo watermark remover.
First, download the MarkGo application to your Windows PC, run the exe file to install, and launch on your PC.

After that, upload your file to the dashboard to remove the watermark.

Click the convert button. After removing the watermarks, export to download to your file folder.
NOTE: You can upload multiple files at once, up to 100 files. And you can start it for free or pay $29.99 for lifetime access. $9.99 monthly & $14.99 yearly.
Q.2: What are the easiest methods to remove watermark from shutterstock photos?
There are few ways to remove watermarks from shutterstock pictures;
Pay for the photo you are using from the owner

Outsources software

Pay a freelancer to help you out
Q.3: Where to look for Royal-free images?
There are 6 sites where you can get royal-free photos.
Pexels

io

Burst By Shopify

Dreamtstime

Pixabay

Free digital photos
Note: You can assess royalty-free photos directly from some editing tools like iMyFone Filme editor.
Q.4: Are there free shutterstock watermark removers available?
There are free shutterstock watermark removers available. All the ones I have listed in this article come with a free version or trials. But always be careful with the type of free software you opt for because most of them are on false promises. They contain what is known as PUP(potentially unwanted program) that can destroy your PC. These virus background processes can affect your computer's general performance. It is better to be safe than sorry.
Q.5: Is there any alternative to erasing the watermark from shutterstock images?
Yes! If you do not want to pay for a freelancer to help you out and do not want to outsource software? Then you are left with two options. These options are paying for the premium photos or using royalty-free images.
Conclusion:
Sometimes is good to invest little money in your business, especially if you run an online business. Investing in tools is the best thing to do as an online business owner. It saves you time and brings a boost to your business in, not time. Even if you want to be economical with your budget, try to get a watermark remover that helps you use Shutterstock images for free. As said before, you can remove the Shutterstock watermark from the downloaded photo. It is legal to do so. Personally, I recommend you use iMyFone MarkGo watermark remover. It is straightforward and cheaper when compared with other premium apps. Another good thing about MarkGo is the option to upload multiple files at the same time. That means you can remove watermarks from multiple photos with one click of the mouse. Removing background is also easy using MarkGo. Try it today by downloading it to your PC.
iMyFone MarkGo
Easiest Watermark Remover for Video and Image!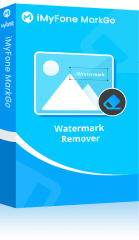 1,000+ People are Downloading iMyFone MarkGo Every Second!