Whether you want to crop someone out of a photo to make it more focused or put it in another picture, you need to know the right technique. If you don't know the right way of doing things, it can make the work hectic and difficult.
Therefore, this article will explore how to crop someone out of a photo using the best tools available. We will walk you through some of the incredible tools used for flawless photo editing.
Method 1.AI Tool to Help Crop Person out
Tips
Hunting for a tool to get rid of uncensored parts efficiently? Why not try
iMyFone MarkGo
, a professional watermark remover that helps you remove watermark 100% clearly with AI-powered Technology within 5 secs in 1 click.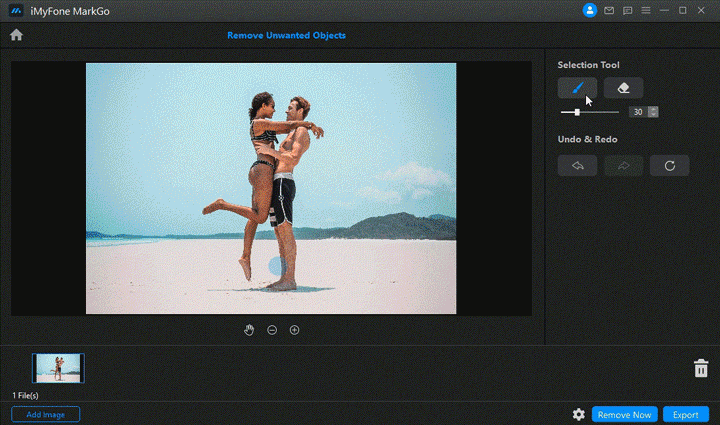 You might be wondering what can be done with this tool. If you want an affordable and powerful tool on how to cut someone out of a picture without Photoshop, MarkGo is perfect. It is an AI-powered tool for editing images, videos, PDF files, etc. Whether you want to add or remove watermark from images, add or remove watermark from videos, remove backgrounds or unwanted objects from images, it's a perfect tool.
We will explain the complete process of cutting someone out of a picture without Photoshop.
Step 1: Head on the official website and install MarkGo
If you don't have MarkGo installed on your device, you can download the setup on your Mac or Windows. Once downloaded, install the application on your device, complete the signup process, and launch the application once downloaded.
Launch the application and select 'Remove Unwanted Objects' to get started for editing the image.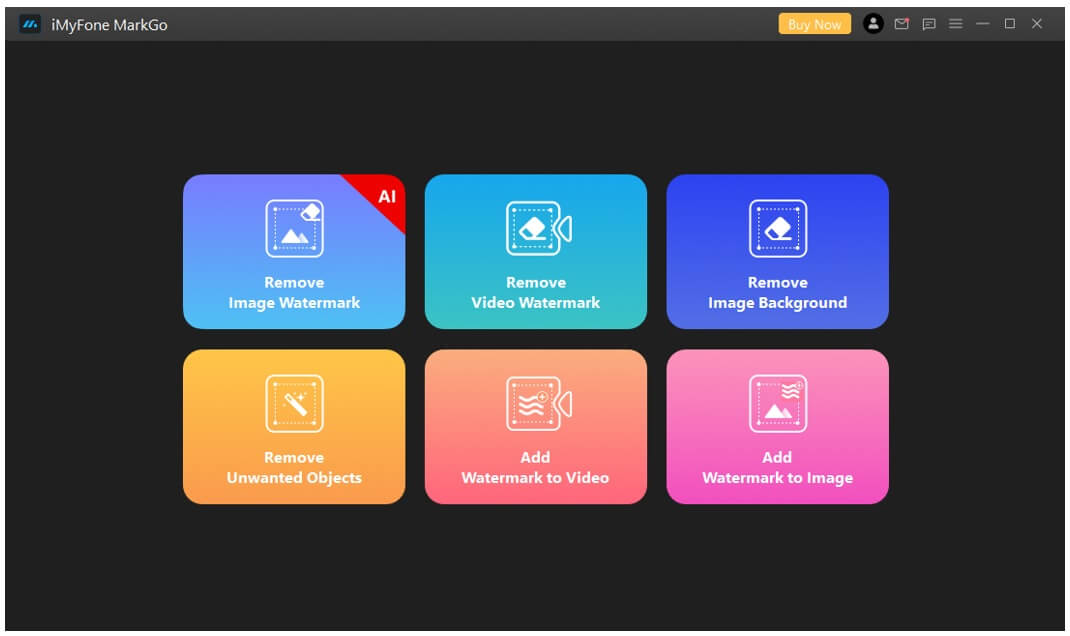 Step 2: Add Image for Editing
The next step is to add images to MarkGo for editing. You can edit one image or multiple images simultaneously. Therefore, it doesn't matter if you have one image or more than one to crop objects. Click on 'Add Image' for adding images to start editing.
Step 3: Select the Objects for Cropping
The next step is marking the objects for cropping or removal. Use the brush tool for marking the areas to crop unwanted objects. You can increase or decrease the size of the brush or use an eraser to remove the selection.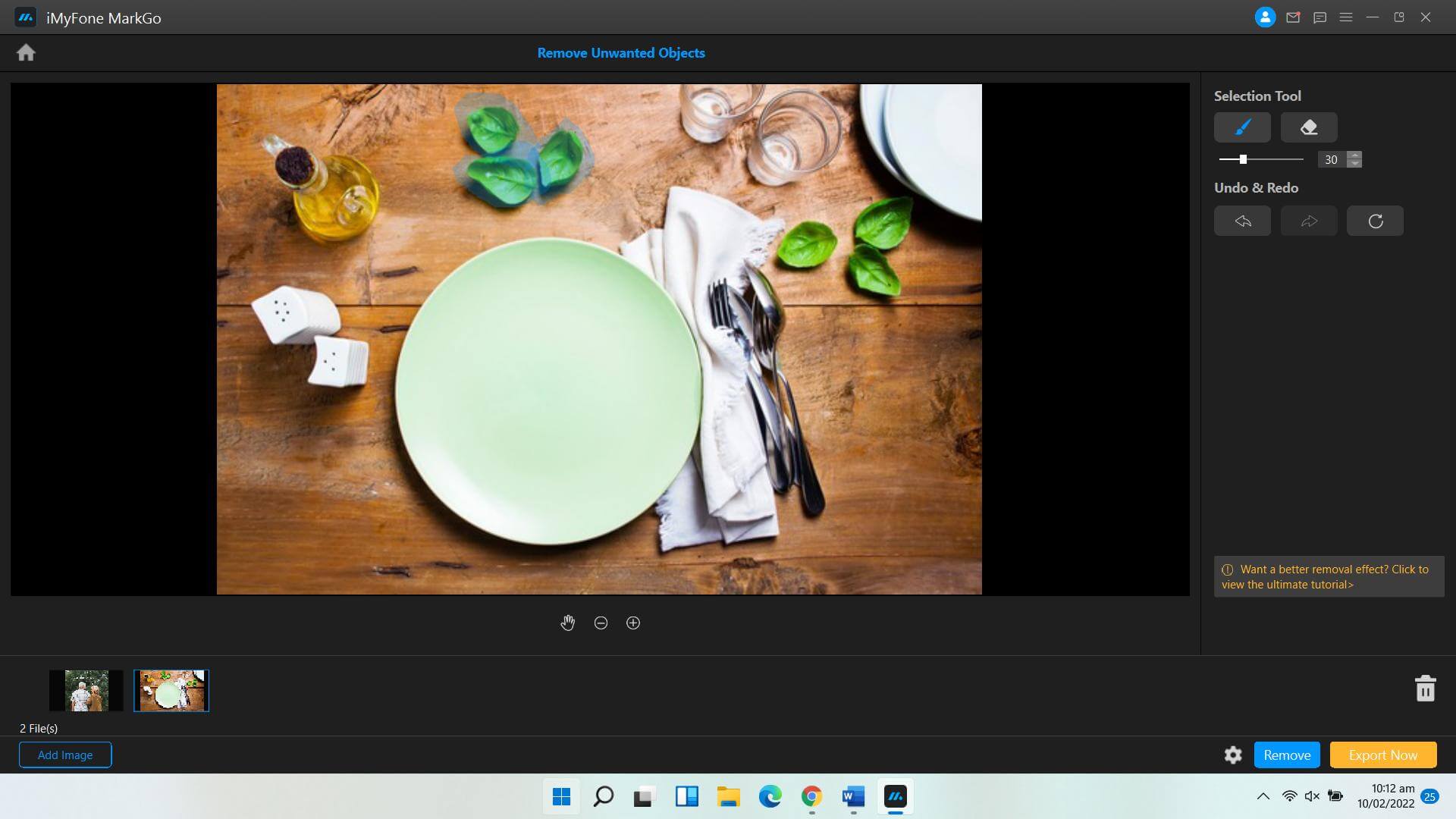 Step 4: Remove the Object
Once you' ve completely selected the objects you want to crop, hit the remove button. If the object is not removed completely, you can repeat the process several times to get flawless cropping. Repeat the process until satisfied.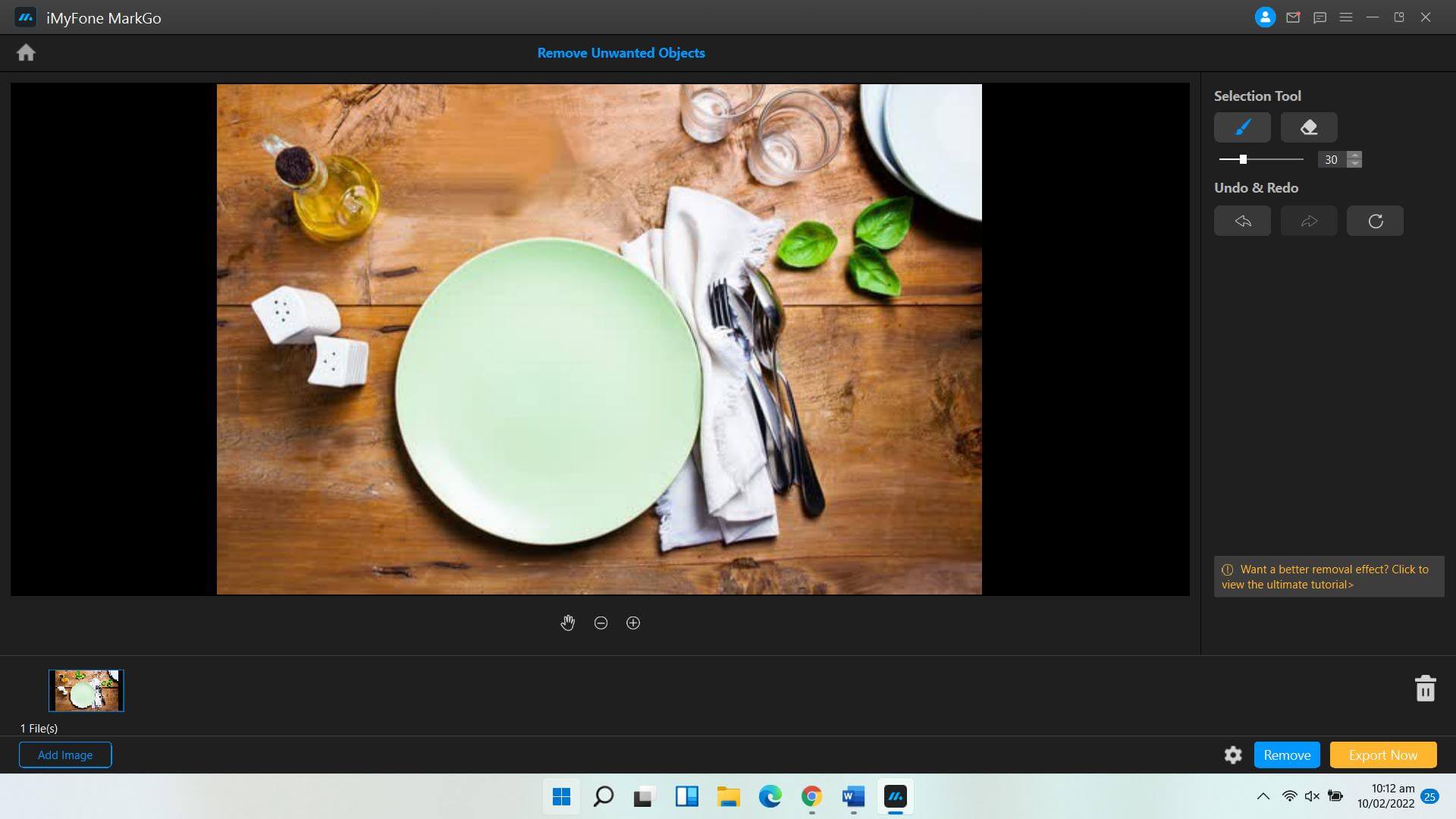 Step 5: Export the Image
Once done, you can export the image on your Windows or Mac device.
Watch the video tutorial to learn more about MarkGo.
Method 2. For Experts Only - Photoshop
Photoshop is a professional photo editing and graphic designing tool that is often thought to be something for professional editors only. It's because of the expensive subscription and the steep learning curve to do things right. If you want to know cropping someone out of a photo using photoshop, here is a step-by-step guide for you.
Step 1: Launch Photoshop and Open the Photo
Launch it and open the photo you want to edit if you've already installed Photoshop on your device. If not, download the setup from Adobe Creative Cloud and complete the subscription process. You can also use the crack versions, but it's not legal and safe.
Step 2: Select the Person or Object You Want to Crop
You have to select the object or person you want to crop from a photo. Use the Quick Selection Tool from the toolbar on the left side to do so. Tap on the object or person you intend to remove from the photo.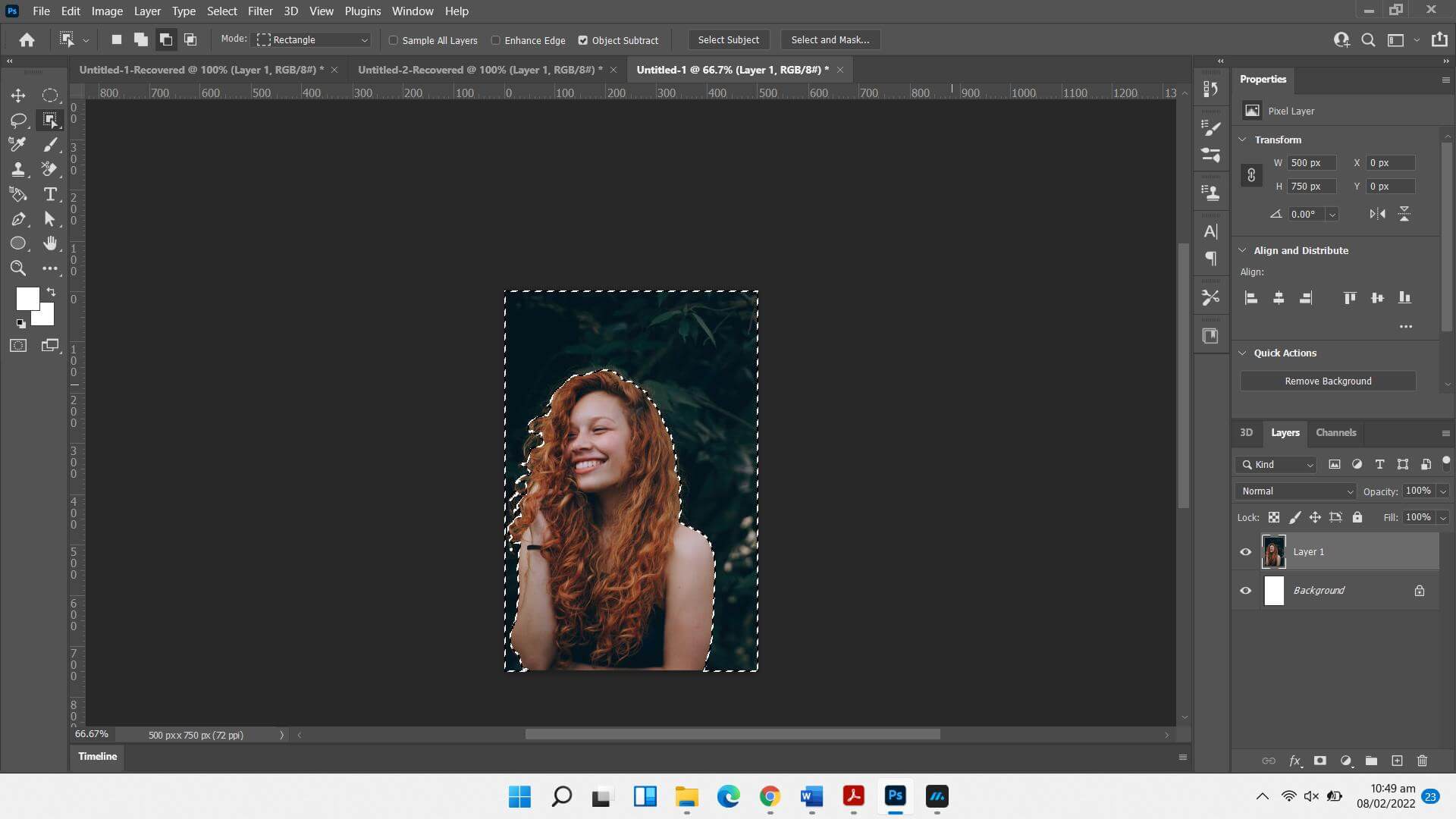 Step 3: Content-Aware Fill
Once selected, right-click on the photo, and it will open a menu. Choose Fill or Content-Aware Fill to replace the person or object.
As soon as you choose the option of content-aware fill, it opens a dialogue box asking you to choose a sample for fill. Tap on any area of the picture that you want to replace the cropped object with.
Step 4: Save the File and Export
Finally, save the photo on your device by clicking on the File in the top menu. Choose export > export as and proceed with the process.
Final Words
We have discussed three different methods of cropping someone out of a photo. If we review all three, Photoshop is a more complex tool, and professional editors mostly use it. Any new person might feel overwhelmed when editing images in Photoshop. On the other hand, Fotor does offer the level of freedom required to do editing.
MarkGo is a tool that is user-friendly as well as powerful enough to crop objects from the images. Its AI technology automatically detects the background and fills the cropped area. In this way, you get flawless cropping with this tool. Affordability is another feature that makes MarkGo our favorite editing tool.
You can download the software on your Mac and Windows devices from the following links: