At times, you might feel awful deleting a good picture just because it had a bad surprise in the background or perhaps you just look too good in an awful scene. There's that, or you might just be into editing pictures. Either way, you might require some help.
No need to worry, there are easy ways to get rid of that annoying backdrop without hurting your perfect pose. Some apps provide assistance to achieve that simple task in no time at all.
Below are listed some of the background remover apps for mac.
Method 1. iMyFone MagicPic -- Remove Image Background with Ease
One of the most helpful and easy apps to use is iMyFone MagicPic.
iMyFone MagicPic is an AI-powered background removing tool that allows you to quickly and easily remove backgrounds from images. It supports simultaneously processing multiple pictures to save your time, and offers various kinds of modes to meet your special needs, such as product cutout to obtain pictures for e-commerce, portrait mode for diying passport photos effortlessly, and more. Moreover, it uses a combination of manual and automatic tools to achieve high-quality result, and supports background customization.
"Within simple clicks, you can remove any unwanted backgrounds easily and export them without any quality loss", reads the official site.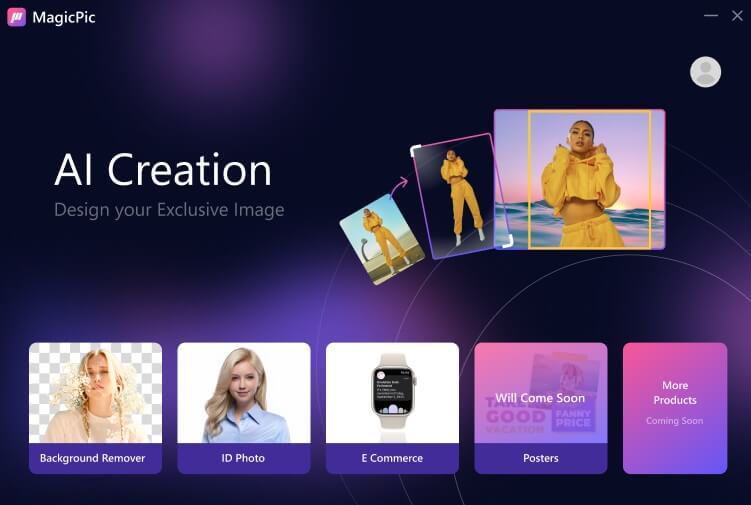 Free Get Images with Transparent Background:
Step #1: Download and install the MagicPic software.
Step #2: Click on One Function Based on Your Needs.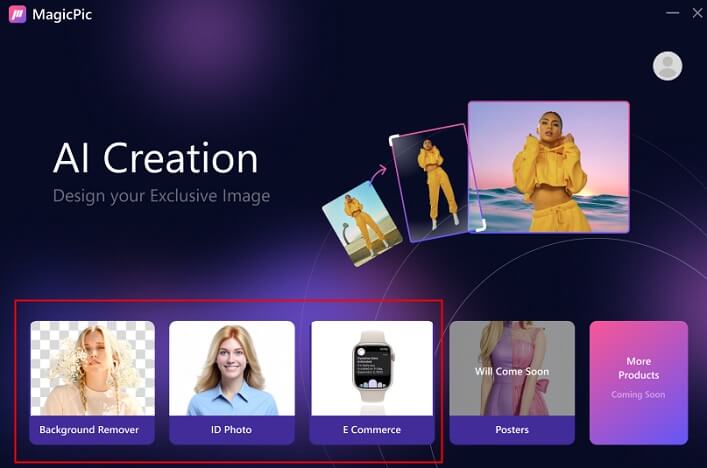 Step #3: AI Auto-Remove Background Instantly.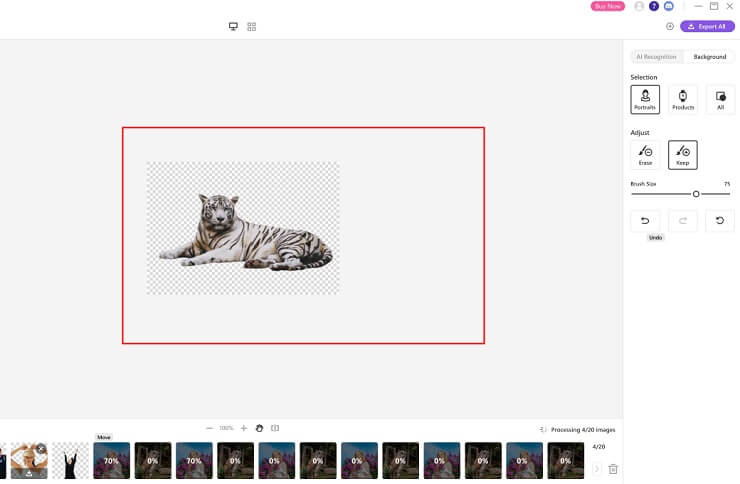 You were looking for a mac app to remove background from image and you found MarkGo? Wonderful!
Key Features of iMyFone MagicPic:
Seamless and intuitive interface for effortless design.

AI-powered automatic background removal and replacement.

Save time with batch background removal and change feature.

Diverse modes to meet all your design needs: portrait, product, generic, and more.

Vast background library to perfectly match your vision.

Unleash your imagination and creativity with fully customizable backgrounds.
Tips
Hunting for a tool to erase signature background? Why not try a professional remover
iMyFone MagicPic
to remove backgrounds 100% Auto with AI-powered Technology within 5 secs in 1 click.
Juts try it out free below!
Method 2. Erase Background from Image with Super PhotoCut Software
A photo editor for Mac, Super PhotoCut can deal very well with images that contain a rather detailed background. It can separate out the foreground and erase any complex details going on in the backdrop, turning them transparent.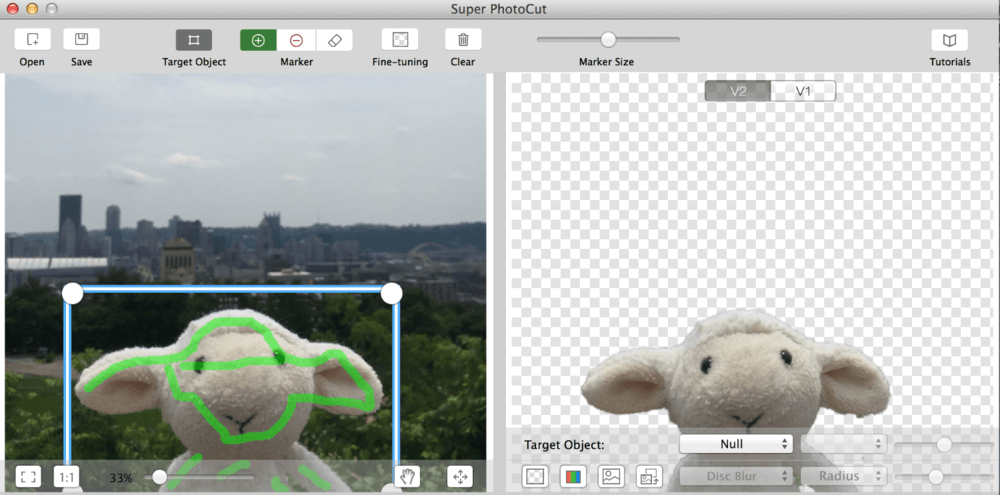 Key Features of Super PhotoCut:
This editor supports nearly any photo format, from JPEG to BMP and more. It also supports background transition effects that you can use to spark up your photos.

Super PhotoCut produces a clean output as it sweeps through the heavily detailed background. The interface of Super Photocut is user-friendly and quite easy to use.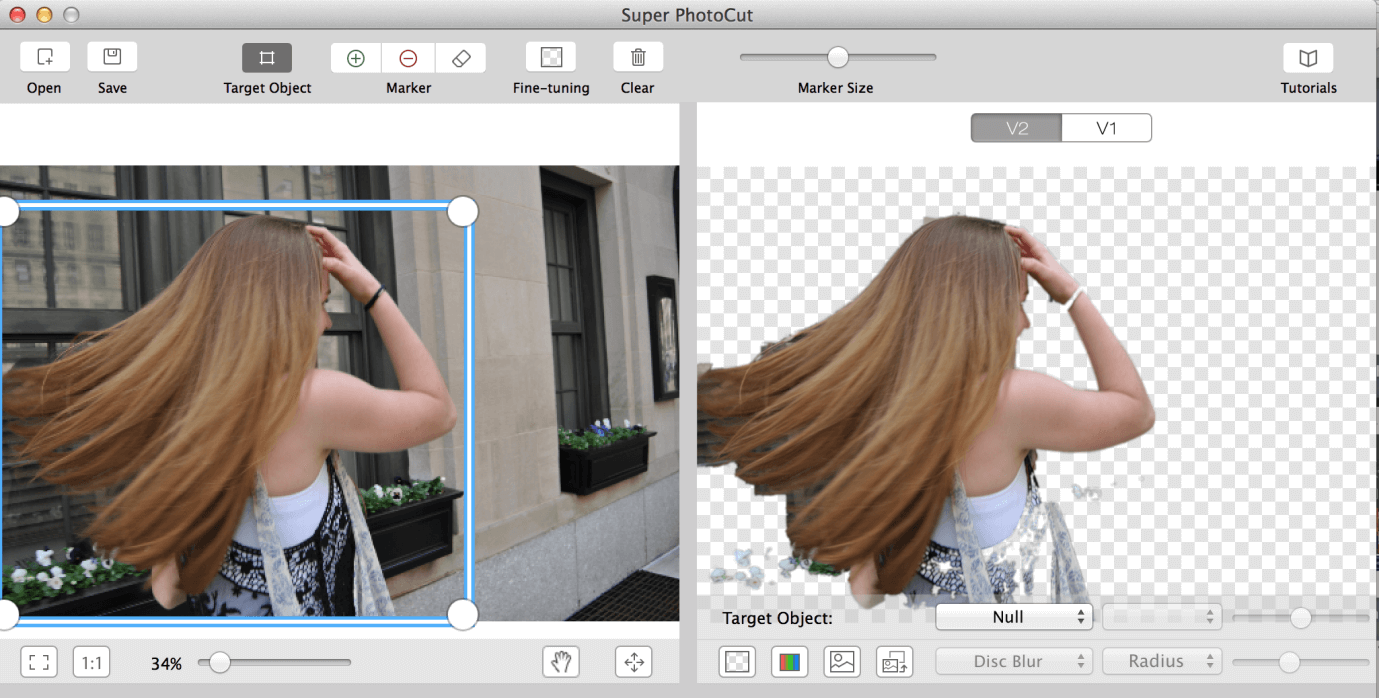 How to Utilize Super PhotoCut:
Step 1: Download and Install
First, download and install the software from the Mac App Store.
Step 2: Open and Upload the Image
Open the software and click on the "Open" button to upload the image.
Step 3: Automatic Removal
You don't need to edit manually, the editor will remove the background itself.
Step 4: Save the Image
Once you are done and satisfied, save the file by clicking the "Save" button.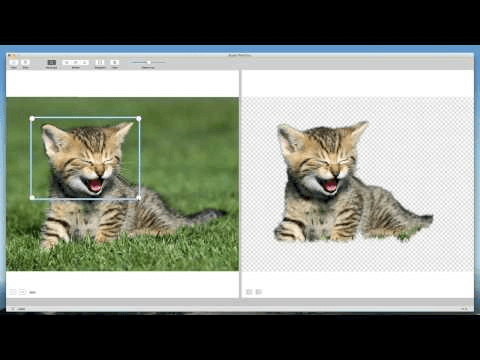 Method 3. Realize Image Backgruond Removal with Removebg
This editor works for Mac, Windows and Linux.
Removebg claims to be the fastest and most efficient tool while working with a diverse range of fields such as car dealerships, e-commerce or portraits. It deals very well with the trickier parts with fine detail.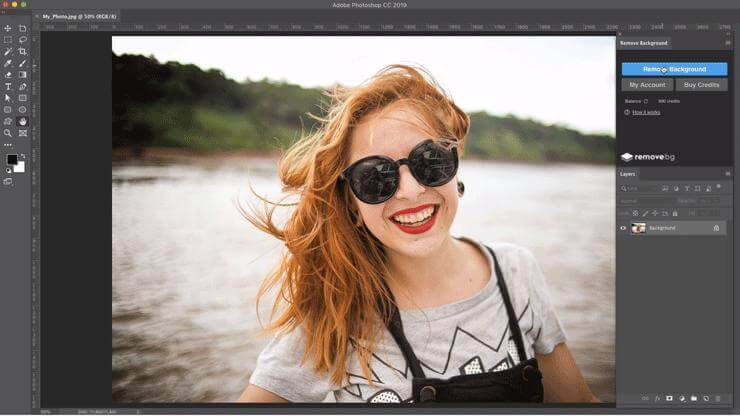 Key Features of Removebg:
The most upstanding features of removebg can be summarized within the following statements.

Stunning Results: Since it uses AI, this editor can handle minor details very well.

Speed: removebg is fast, very fast. It works in seconds.

Unlimited Input: The biggest selling point of removebg is its ability to take an infinite number of images for background removal.
Customization tools: removebg provides tools to handle the background as required. You can rely on the AI or throw in some of your own tricks to get the best results.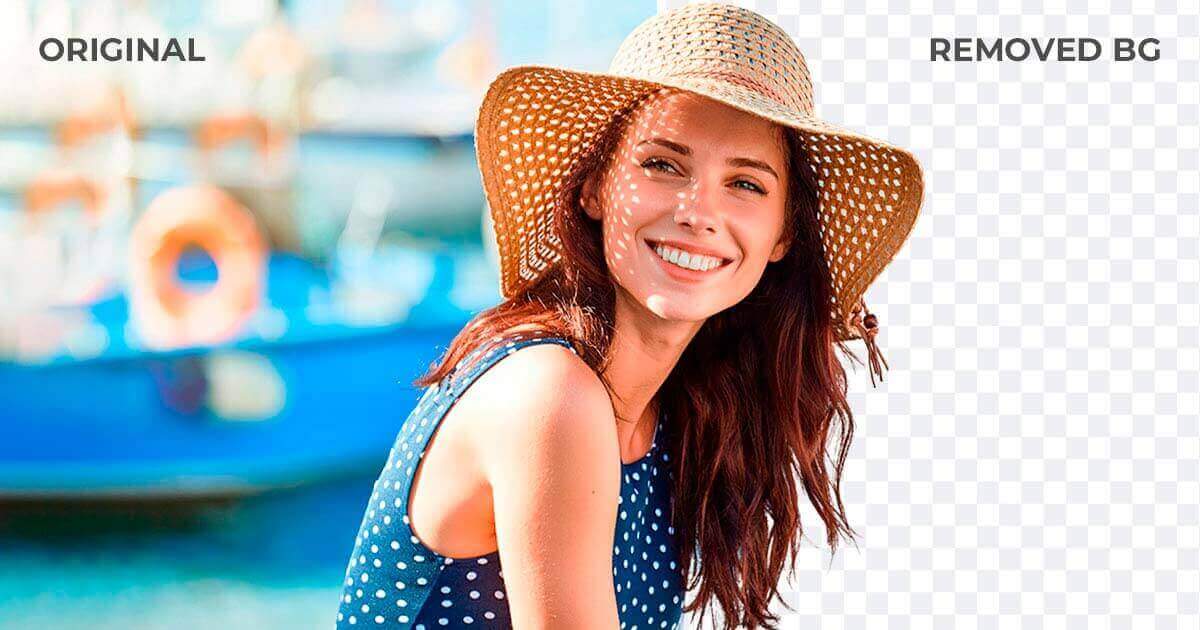 How to Utilize Removebg:
Step 1: Sign up
Sign up to remove.bg in order to create a Kaleido account.
Step 2: Download
Download removebg on your Mac or PC.
Step 3: Install
Install it and enter your API key.
Step 4: Drag and Edit
You are now free to drag as many images, or even files and drop them into the editor to do your thing.
Step 5: Save
Save the edited images into a destination of your choice.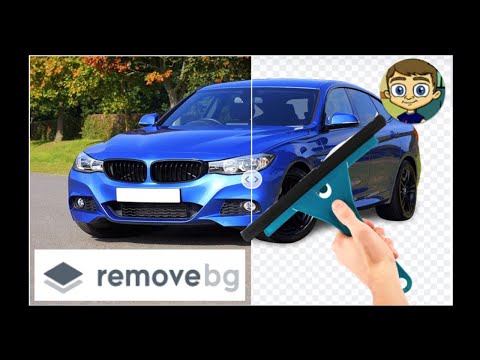 Method 4. Erase the Background from Photo in Preview
Regarded by many as the best app to remove anything from images is the Preview app available on Mac.
If you know the right tools to use, you can very easily remove any background from your images.
The best approach in this case is the Smart Lasso (you can also use Lasso).
Key Features of Preview:
The major thing about Preview is that it consists of a variety of tools, each with its own purpose. While using a blend of these tools can produce the best results, sometimes you might want to save some time by sticking to a single approach.

In case of background removal, for instance, the Smart Lasso tool provides best assistance. It is actually a combination of two tools present in Preview, Selection Lasso and Instant Alpha.
How to Utilize Preview's Smart Lasso tool:
Step 1: Upload the Software
Upload the image you want to edit into the Preview app.
Step 2: Select Smart Lasso
Select the option of Smart Lasso tool from the Selection tools in Markup toolbar.
Step 3: Crop the Border
Crop out the area by simply clicking and dragging along the border outline.
Step 4: Delete Selection
Once you've selected some portion of the background, delete it. Repeat it until all the background is removed.
Step 5: Save the File
Once you're done, save the photo to use it any way you want in the future.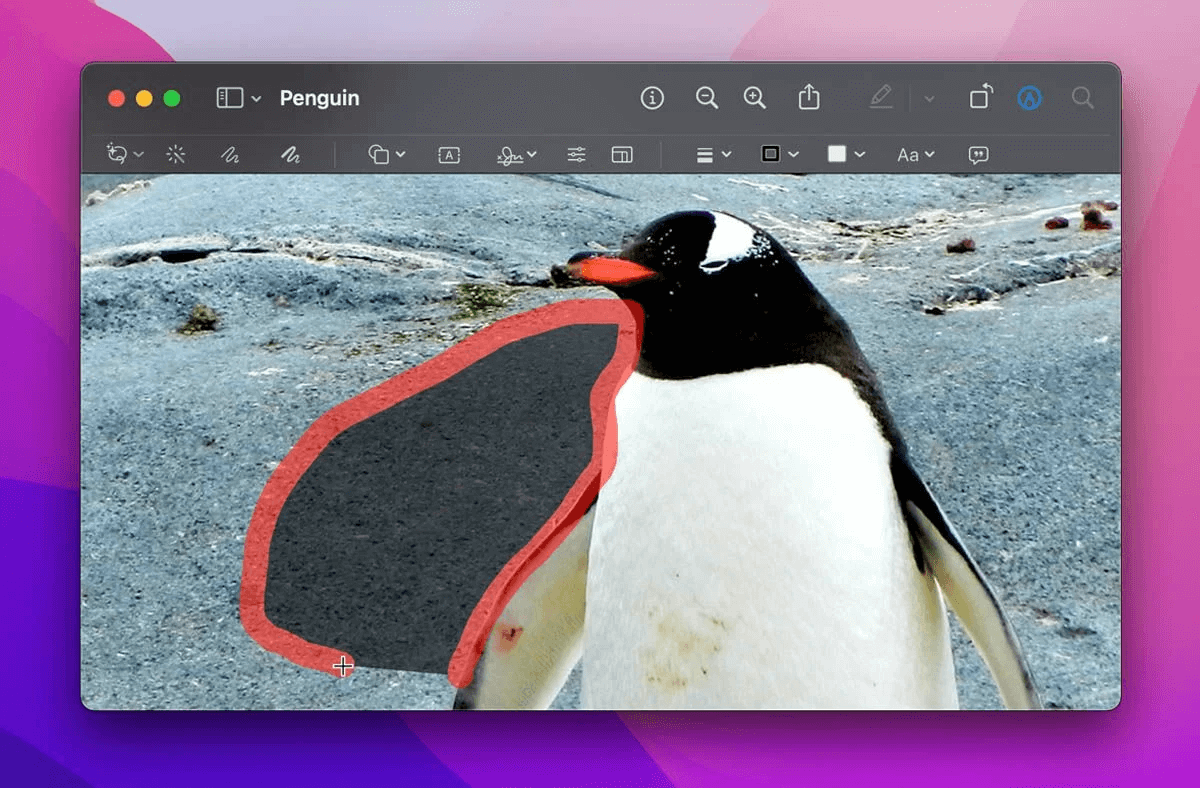 Method 5. Use Apowersoft Background Eraser to Remove Image Background
This is a photo editor available for Mac. Apowersoft doesn't take long to remove background and give a clean cutout of your desired photo.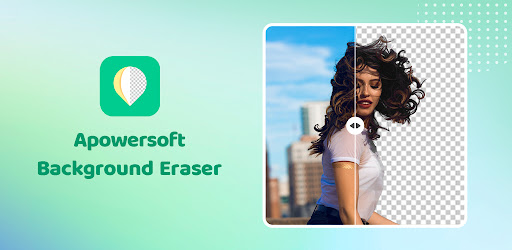 Key Features of Apowersoft:
Apowersoft Background Eraser uses AI tech so the results produced are not just fast but also accurate. This app provides consistent results.

You wouldn't need to worry about being a novice photo editor either. This editor is very simple to use and can be used by anyone regardless of their level of expertise.
How to Utilize Apowersoft Background Eraser:
Step 1: Install
You will need to install it on your system, just visit the official site to do that.
Step 2: Upload
Open the editor and choose recognition tab to upload the photo.
Step 3: Import
As soon as you import the photo, you will notice that the background is already removed.
Step 4: Save
If you are satisfied by the result, then save and exit.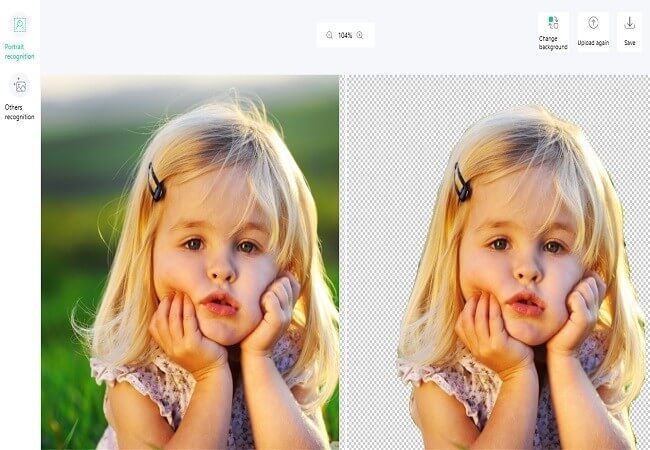 Part 6. FAQs -- How to Remove Background from Image with App for Mac
1) How do I remove the background from an image on Mac?
You can choose any app from the hundreds of services provided. Some of the most popular and easy to use apps for background removal have been listed above. Depending upon your level of expertise and requirement you can pick one of them to remove backgroundfrom your images on Mac.
2) Is there a free app to remove background from a picture?
Yes, you can use iMyFone MarkGo. It provides free services to the users and is very easy to use. You can simply visit the official website to get your free app and edit out backgrounds from any image on your Mac.
3) What is the best background remover app for Mac?
The best app you can find out there is iMyFone MarkGo. It has a very simple and easy to understand interface. It uses AI so you do not have to worry about editing anf cropping anything out manually. In only a matter of seconds, you can remove the background from the image on a Mac using this app.
Conclusion
There are a variety of apps out there to remove background from images on a Mac. But if you are looking for something that just about fits every requirement, you would definitely want to check out iMyFone MagicPic. It is simple, fast and efficient. The AI feature greatly reduces your work and gives a result that would have been a pain to achieve otherwise.
It supports all image types so it is never an issue in that regard. The best part is that anyone can use it, because it doesn't require any expertise. You can use different features, from removing to adding, MagicPic has got you covered. We highly recommend iMyFone MagicPic for all kinds of photo editing.