People nowadays watch training videos instead of reviewing user guides if they need to address an issue immediately. It is possible to create an effective tutorial in 10 min by using some easy-to-use tools
In this guide, we have how to make a great video for training and instructional purposes by using the free tool. Keep scrolling to catch more.
Part 1: Quickly Create the Recruitment Video
Creating training videos that fascinate the target audience and inspire trainees to sit up, pay attention, and, ultimately, learn, is a continuous issue for workplace learning administrators. Video may be a very strong tool when it comes to training.
The following 2 methods can be used for creating the training videos.
Method 1: Slides To Video
This is one of the best methods to create training videos from PowerPoint presentations. This powerful tool of iMyFone Filme converts your PowerPoint into a training video.
While editing the movie, you may trim, clip, fade, add music, and apply various other effects. Therefore let's go through some methods to generate a fun slide show video.
Step 1: Click on the "Fast Video"
Open Filme on your device and click on "Slides to Video."
Click on the "+" sign to import the PowerPoint.
Browse through your device and select the file and click on Import.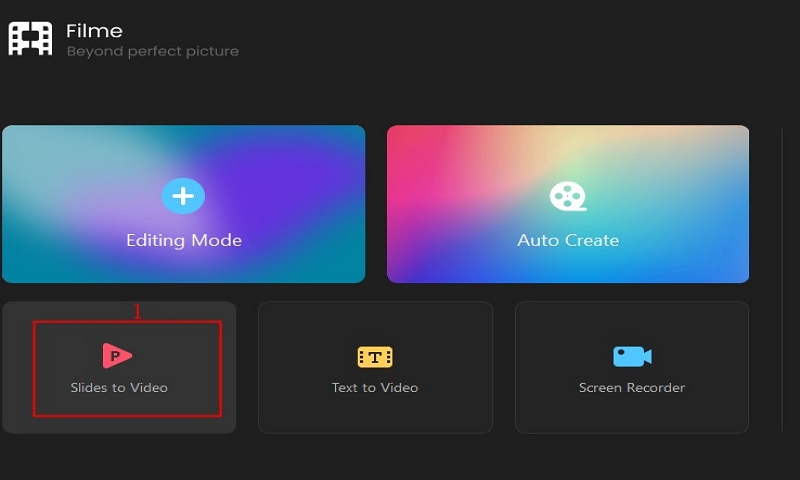 Step 2: Smartly Add the Subtitle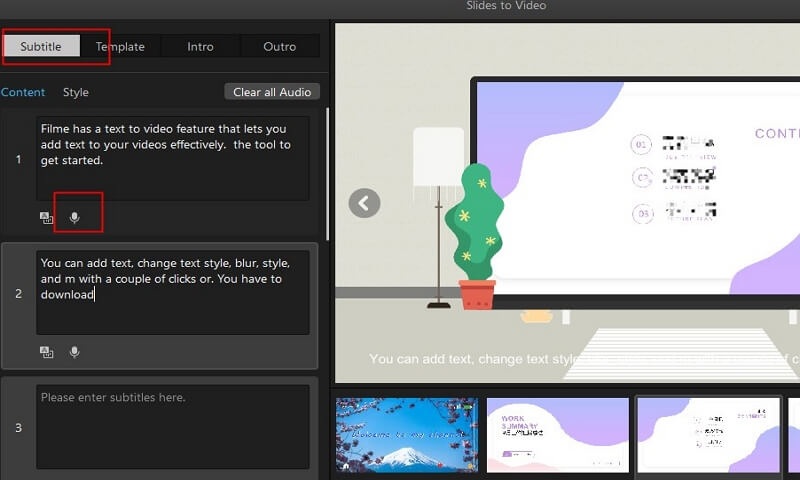 Open iMyFone Filme and click on the "T" icon.
You can add subtitles on each slides.
It has a simple user-interface where you have to select the slide and start entering the subtitles.
iMyFone Filme can split the subtitles smartly, you don't need to adjust and add the text to video slowly.
You can also use the "Auto split" feature.
Filme also includes the option of selecting different language for the subtitles rather than English only. You can select from Japanese and Chinese.
Enter your subtitles in this box.
Step 3: Import the Images You Want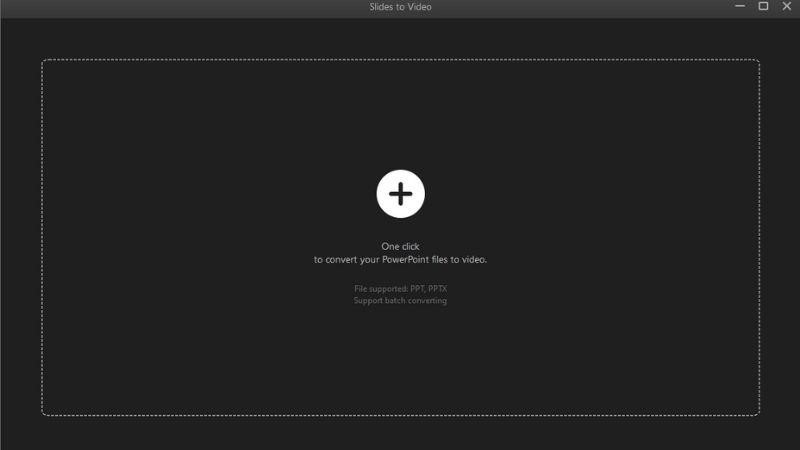 You can import multiple images to the main window. The drag and drop option is also available for uploading images.
Step 4: Choose the Template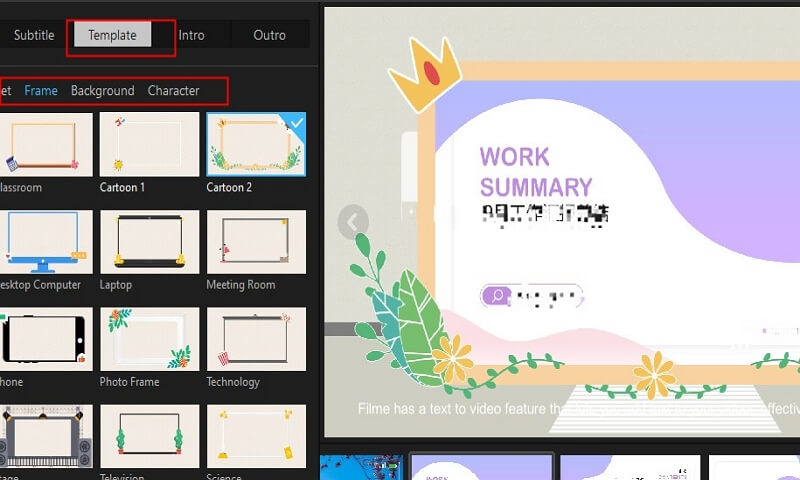 The next step is selecting a video template. Filme includes a wide range of default templates and you can select your favorite template based on your personal preferences.
You can select from cartoon, science, technology, classroom, meeting room and home.
Click on the sub tabs of background, frame and character to edit them.
Step 5: Converts Text to Lifelike Speech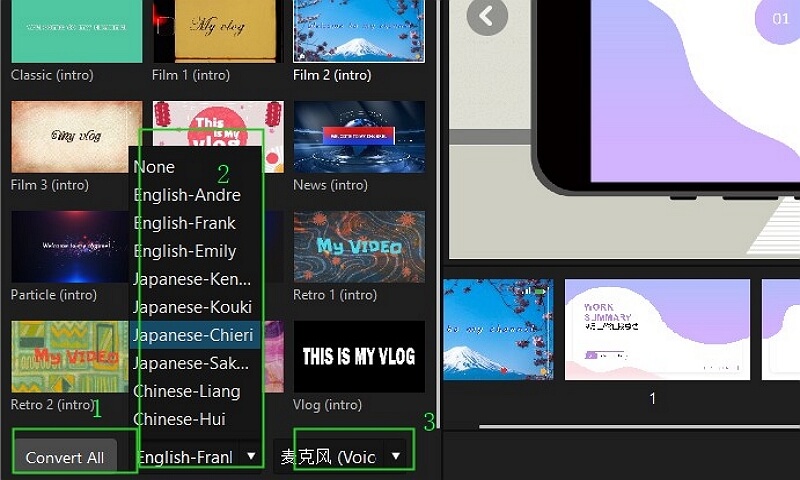 If you want to add the narration of the video, you don't need to record the audio and insert it to the video. For the tool, when you has personalized the video, then click the button in the The lower half of the interface. Here you can choose what's your language it is, and click convert all. It's done to read all your subtitle you need.
Step 5: Select the Intro and Outro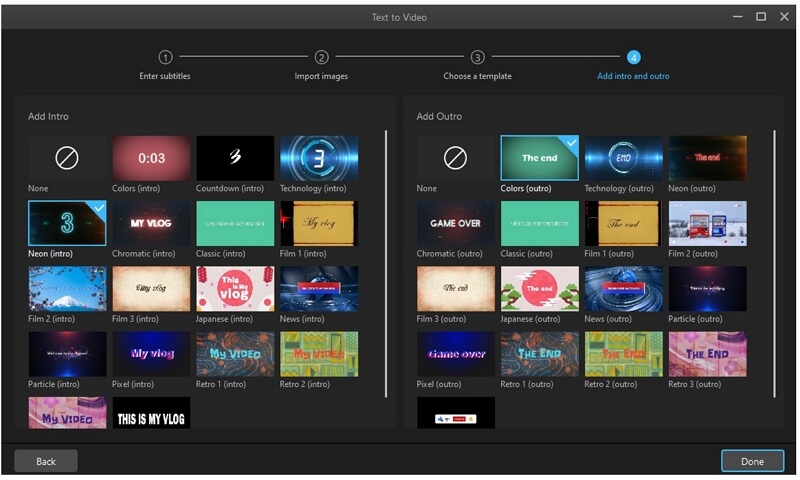 A good intro and outro in your recruitment video will help you reach more people. Base the intro and outro on your custom fonts and company logos. To insert them, click on the black and white icon situated on the left side of your computer screen. You can add colorful pictures or any content that suits your needs.
Also Read:
How to Make an Awesome YouTube Intro Video?
[2021 Latest Guide] How to Add Text to TikTok Slideshow >>
Step 6: Preview & Export
Click on the Export button. Remember to select the file format, the encoder frame rate, the output quality, and the bit rate before you export the video.
The training video will be automatically saved into your destination folder.
Method 2: Text to Video
If you have already taken the time to compose an exceptional blog post or created an extraordinary landing page. "Text to Video" can help you quickly convert the article or blog to the video.
Step 1: Select and Edit the Subtitles of the Video
After installing the latest version of Filme on your device, run it.  
On the main window, click on "Text to video". A new window box will appear on the screen where you can enter the subtitles. If yu want to add the text manually, there are some apps to add text to video too .
This window can also be used for changing the font style, size and color.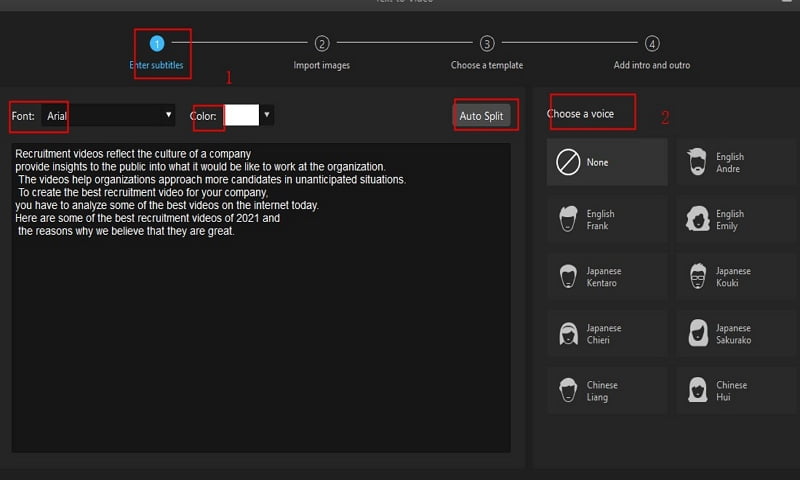 Step 2: Import the Images You Want
Go to the "File" option, and in the "New Project" choose your desired aspect ratio. Go to "Import" and click on the "Import Files." Drag them from the "My Media" to the timeline.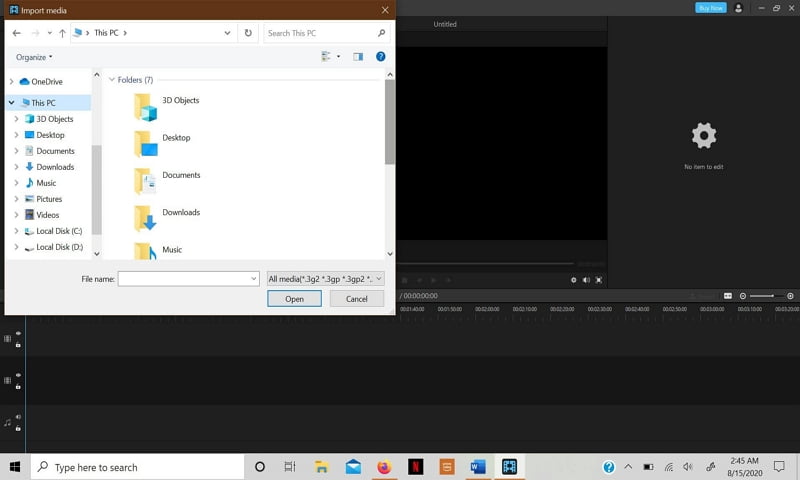 Step 3: Choose the Template
To choose a template for your recruitment video, when there, choose a template and click on the "Add Your Media" option to continue.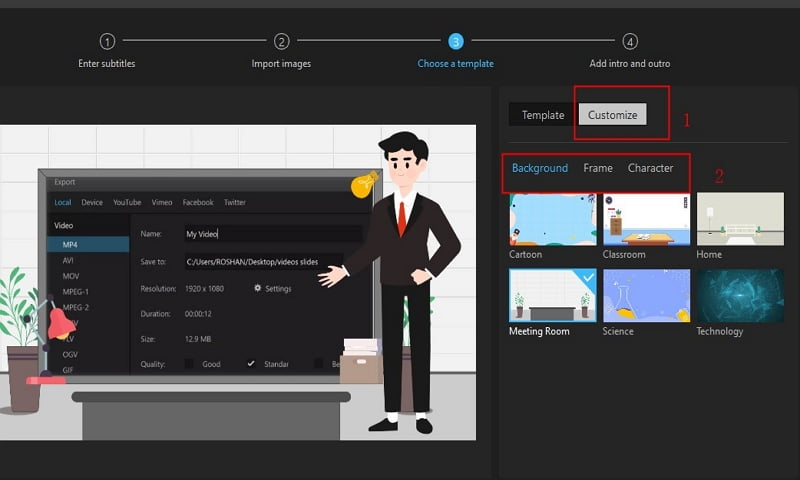 Step 4: Select the Intro and Outro
A good intro and outro in your recruitment video will help you reach more people. Base the intro and outro on your custom fonts and company logos. To insert them, click on the black and white icon situated on the left side of your computer screen. You can add colorful pictures or any content that suits your needs.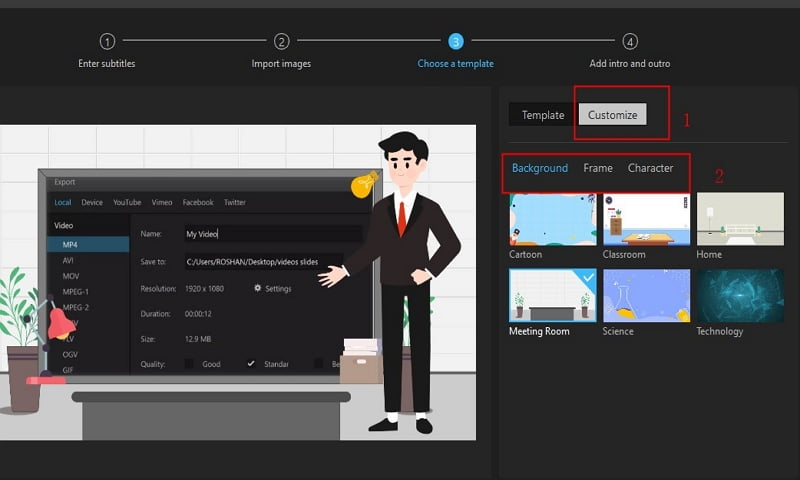 Step 5: Further Fashioning the Video
At this stage, you should rearrange your media files and edit them to elongate or shorten them.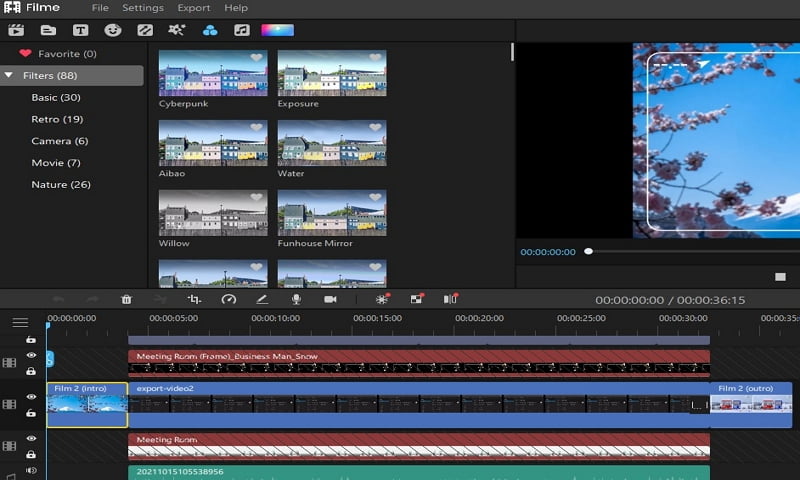 Step 6: Preview
Go to the Export menu and pick Export Video from the drop-down menu once you've done editing.
Part 2: Things to Prepare First before Creating Video
As part of their recruitment marketing strategy, businesses are increasingly using online video. They're seeing some exciting candidate results. When you use online video, your employer brand is reinforced, and your search engine visibility increases.
Things to Prepare First before Creating Video
Detail

Get the video content ready.

Knowing all of the ins and outs of the issue you're discussing will be the first element in creating a great tutorial.

Make sure your instructional video audiences are accessible

It's crucial to understand who you're talking to. It's nearly impossible to make a useful video if you don't identify who you're talking to. Knowing your target audience will help you make important video selections.

Know the types of training videos.

Among the most popular kinds of training videos found in online programs is instructor-led instruction sessions.

1. Animated training videos

The content of these instructional sessions is illustrated with fully animated images. They're fantastic at presenting concepts, facts, and complicated processes.

2. Simulation training films

The viewers will be exposed to relevant problems for which they can come up with viable solutions.

Have a great video script

Exceptional video scripts are the backbone of all successful training video initiatives.
Part 3: Tips for Making your Training Videos More Effective and Engaging.
You must begin shooting immediately if you want to be noticed (and enjoyed) by the most talented individuals in the industry. By following the steps described in our checklist for making a compelling employment film, you will have a captivating recruitment tool that your company can be proud of in no time.
1. Try to establish a connection with your targeted audience..
While creating training videos, you must maintain your viewer's interest for the majority of the time. Your content, and more importantly, your "offering," will be more appealing if your viewers are engaged.
2. Make interesting video content with eye-catching images
Individuals nowadays use video as their primary form of data and enjoyment. The fact that YouTube is so popular is proof of this. In an age where people are stressed for time and also have limited concentration duration, visually attractive and entertaining videos are popular.
To have your argument through to the public in a short period of time, use storytelling ability. Typography, narration, animation, and other elements can be used to create vibrant and compelling media content.
3. Integrate storytelling into your video material to make it more interesting.
When it relates to developing interesting video content, storytelling is crucial. It enables you to go away from the strident, product-driven style of marketing and toward something a little more subtle.
You could use one or more narrative elements to develop a storyline for your clip. You could believe that there are many different story styles to pick from.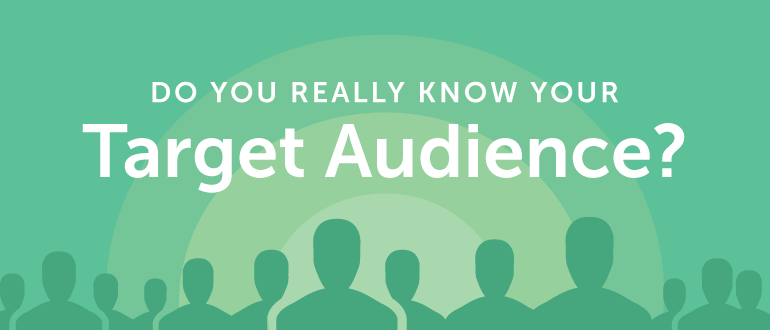 4. Make the purpose of the video obvious.
You should certainly offer sufficient details for viewers to choose whether or not they would like to see them. Video is a difficult medium to skim outside of the title tags. Expect individuals to read a bit of information or a picture in seconds rather than watching your 5- or 10-minute video.
5. Plan ahead of time
Take the opportunity to have a group focus on your video. If you would like to get more of something, everyone participating in the process has to be thinking about it.
Determine who needs to be engaged, what you need the films to achieve, how frequently you would like them to be released, and what topics you want to address. Authenticity and engagement should remain strategic.
Final Words
Training videos are everyone's go-to resource for quickly absorbing content in today's fast-paced environment.
IMyFone Filme is one of the best training video software that can be used to create engaging videos for training purposes. Filme features a user-friendly interface and users with no experience in video editing can use this tool to make engaging videos.