Slideshows are a very interesting way to showcase a presentation. A presentation can mean anything for both personal and professional aspects. So if you want to showcase your talents, create a diagram or chart, show statistics or even make a bold statement among a group of people using a strong presentation, then slideshows can be your best friend. So many people search over the internet about best free slideshow maker for Windows 10/8/7. If you are one of them and you are also confused about choosing a slideshow maker for Windows 10/8/7 free, then you have come to the right place.
In this article, we are going to talk about the best free slideshow makers for Windows 10/8/7 that can help you create stunning slideshows whenever you need. So we have gathered 10 of the best free slideshow creators that can be used on Windows 10/8/7 operating system based computers. Let's dig into the details to know more about these slideshow makers.
Part 1: Best 5 Free Slideshow Makers for Windows (Totally Free for Windows Desktop)
There are a huge number of free slideshow creating program available for Windows computers. These software can help you in many ways but not all of them can be trusted or claimed as best. So we have assembled the best 5 free slideshow maker for Windows 10/8/7 in this part, these are definitely leading the market right now.
In our list, the best and the most formidable free slideshow maker for Windows computers is iMyFone Filme without any doubt. It's an amazing and powerful video editing tool that can help you create excellent slideshows without breaking a sweat. With fast video editing, attractive user interface, tons of features and easy to handle process, Filme can surely be your favourite among all the other tools in the market. The file size of this tool is as small as 1.1 MB and it has full 5 star utility rating so far coming from its regular users.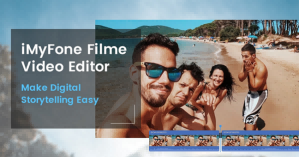 Key Features:
It has fast video mode to edit video with fast speed and create slideshows within a short time.

It has continuously updating template library that will help you use creative and new templates for your videos.

It has many video editing options including crop, split, rotate, adjust speed, pan, and zoom etc. and more.

It has various cool effects that can make your videos look brilliant.

It allows users to instantly preview the video while editing it on the program.
Pros:

Offers tons of effects, transitions and adding cinematic texts on your videos.

One-click video editing system with Fast Video Mode.

Allows playing 8 or more audio tracks simultaneously.
Cons:

Pro version offers more features with no limitations.
How to use this tool to create slideshows:
2. Microsoft PowerPoint
Microsoft PowerPoint is a cross-platform free slideshow maker that can help you to create video slideshow on Windows 10/8/7 computers. It offers a quick option for organizing your ideas and it will always encourage you to come up with unique slideshow presentations every time. It's definitely a standout software program for making slideshows because it has amazing features including smart art, inserting shapes, inserting an image, slide transitions and adding animations etc. All these features are really good for customizing and personalizing a slideshow. As a premium tool, Microsoft PowerPoint comes with Microsoft Office Program package and has a higher file size than most of the other slideshow makers. Also it has a high rating among its users as it's widely recognized by professionals around the world.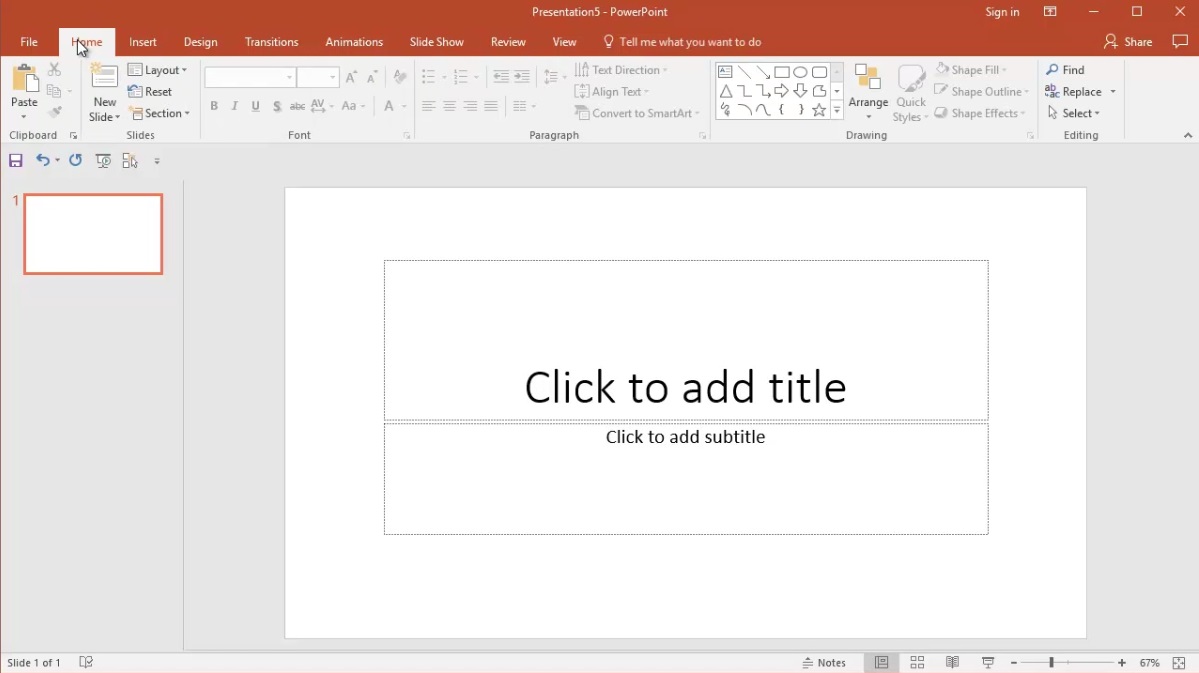 Key Features:
It can save your time with automatic slideshow creation.

It offers dynamic transitions and allows enhancing picture quality to help you join slides.

Allows adding voice over to make your slideshows more personal.

You can adjust the images to the beat of the music.
Pros:

It has sleek design and intuitive interface.

It has automatic slideshow creation.

It has plenty of editing features.
Cons:

A lot of important details are always oppressed.

There is almost no opportunity for intellectual digression and it can take time coming up with a slideshow.
How to use this tool to create slideshows:
This one right here is one of the best slideshow maker & video editing app that can merge photos in a video. It can also help you make desire memories with collection of photos in a short time with background music. It also offers various video filters and effects, themes, etc. It has an approximate file size of 77.36 MB and it has a good utility rating as a Microsoft Store app.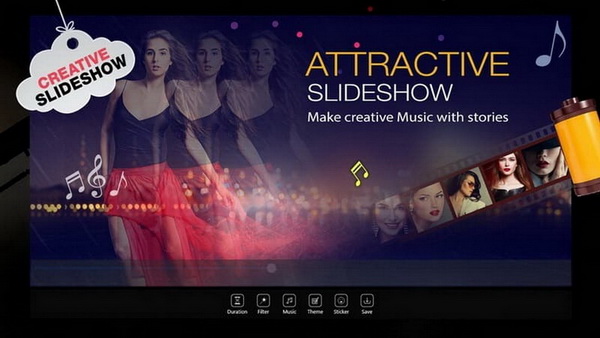 Key Features:
It is a really easy to use slideshow maker with simple user interface.

It offers multiple filters for making videos.

It allows users to customize effects with ease.

It also allows adding default music according to the theme.
Pros:

It has a wide range of built in stickers.

It provides a variety of fonts for text.

Allows setting duration of each image.
Cons:

It offers only some basic options of video editing.

It's not a powerful slideshow maker compared to some other competitors.
How to use this tool to create slideshows: http://goodjobsapps.com/free-slideshow-maker-video-editor-tutorial/
4. Windows Movie Maker
Windows Movie Maker is another simple video editing software by Microsoft that will allow you to create and edit photo slideshows and directly publish them on OneDrive, Facebook, Vimeo, YouTube, and Flickr. You can also add your favourite collection of music, videos and photos into slides. You can also directly record videos from a webcam and then use the footages to be merged into videos. Using this software allows you to easily apply visual effects and animation to selective parts of a slideshow. This free slideshow maker is a discontinued software from Microsoft. The file size is 233 MB.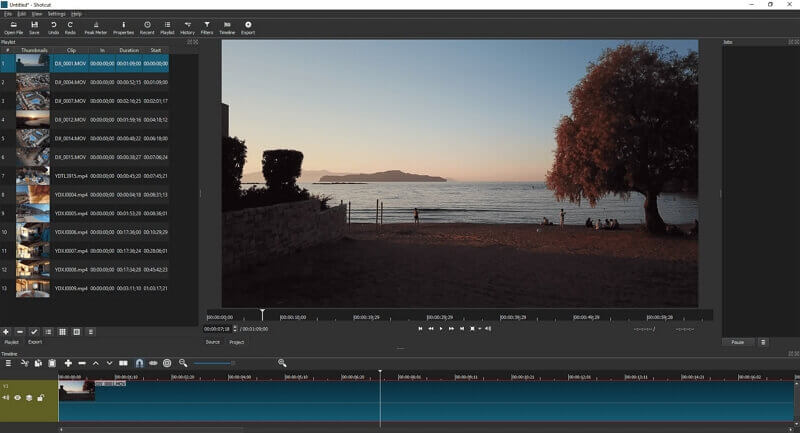 Key Features:
It has various effects and transitions integrated into the system.

It offers many animations and visual effects that help to create great slideshows.

It allows adding images, texts and other elements while creating a slideshow.
Pros:

Easy to use and lightweight platform.

Large numbers of transitions along with impressive visual effects.

It offers a direct sharing facility to social media networks.
Cons:

Limited features as compared to other tools available in the market.

It supports limited file formats.
How to use this tool to create slideshows:
5. Dropbox
Dropbox is another amazing free slideshow making tool. It's a famo0us cloud storage service but a lot of people don't know about its slideshow making feature. You can easily create awesome slideshows easily using Dropbox. It has many interesting features that help users create simple and effective slideshows using photos, videos and captions.
Key Features:
Amazing cloud storage facility to store important photos, videos, documents and slideshows.

Directly import photos or videos from cloud storage to create slideshows instantly.

Simple, minimalistic user interface.
Pros:

Fast and easy to use.

Allows to create amazing photo slideshows without any hassle.
Cons:

Offers some pretty basic features for creating simple slideshows only.
How to use this tool to create slideshows:
Part 2: Best 5 Free Online Slideshow maker for Windows
In this part, we are going to introduce you with best 5 free online slideshow maker tools for Windows computers. So let's dig into the details to know more.
Canva Slideshow Maker is one of the best online slideshow creators that will give you full premium experience as an online slideshow maker. It literally offers a huge arsenal of stylish graphic designs and other visual assets inside the platforms video editor. It allows users to import videos and still photos to replace examples in the pre-sets. You can also click on an individual graphic inside the template, and easily customize its colour schemes.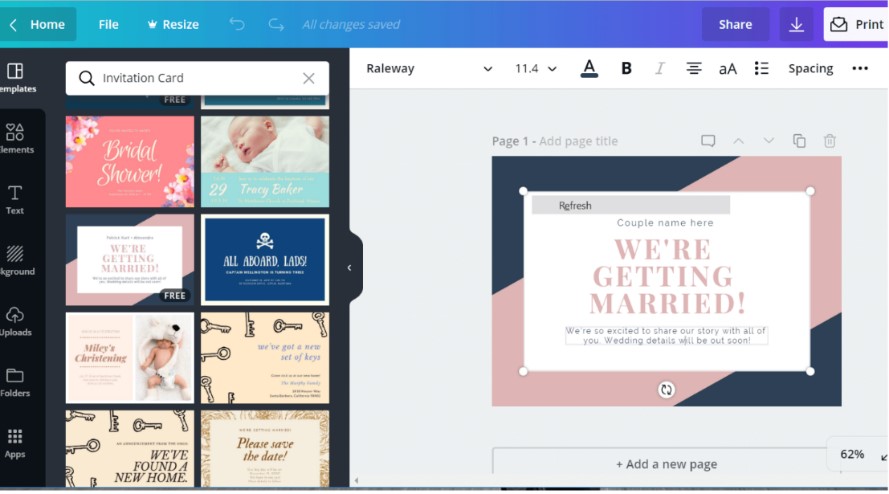 Key Features:
Huge number of templates and elements available to work with.

It offers a large number of font designs that you can use on your slideshows.

It allows adding music into your slideshow to make slideshows more attractive.
Pros:

It has a very user friendly interface.

Amazing customization features.
Cons:

Only the paid version offers best features with no limitations.

Doesn't allow downloading certain files in free version
FlexClip is one of the best free online slideshow makers. It allows users to add transitions and effects into your slideshow without any problem. The drag and drop UI to upload photos into the system is also helpful. It offer a large amount of different slideshow templates to users. You can add your own videos, photos and music to the slideshow maker and directly share the slideshow later on social media platforms.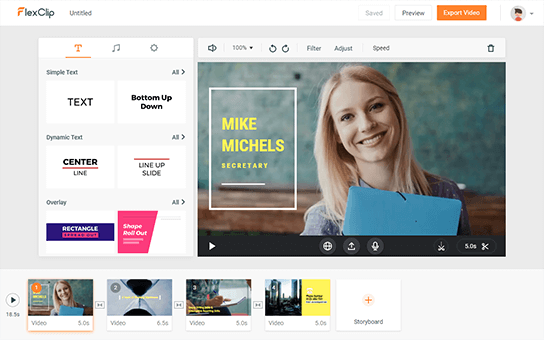 Key Features:
You can add your song or select from the music library.

It offers a variety of text animation.

It allows downloading and sharing the slideshows with other people.
Pros:

It offers more than 60 transactions.

It supports PNG, SVG, JPG, etc. file types.
Cons:

It doesn't offer advanced video editing options.
Google Slides is another online slideshow making platform that offers various features with a user friendly interface. If you don't want to choose any pre-set template, you can select blank slides where you can add texts, images, videos, special characters, diagrams, tables, charts, shapes, lines, and animations as well. It also allows user to add new slides with a single click.
Key Features:
It allows users to open, edit, or save MS PowerPoint files by using the Chrome extension app.

You can convert PowerPoint files to Google Slides.

You can access the presentation from the phone, computer, or tablet.
Pros:

Auto-save to Google Drive

Various formats and objects can be added

Vast text formatting options
Cons:

Only for Google account owners

Relies on an internet connection
Slidely is another well-known online slideshow maker that allows users to easily share the slideshows over social media networks. It also allows users to follow curated collections or favourite creators. You can import videos or images from your computer or you can easily access media directly from social media platforms if needed.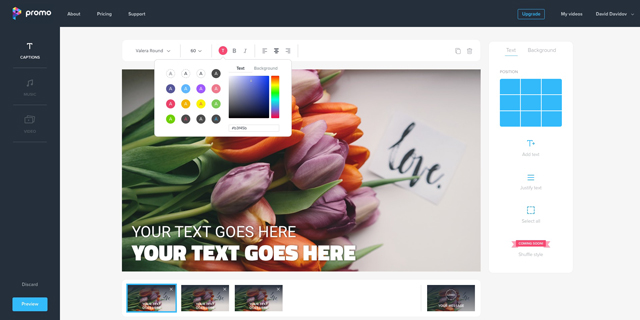 Key Features:
It allows users to do many stunning things instead of developing simple slideshows.

It offers a lot of community-based sharing features.

You can easily import media files from different social media platforms.

You can mark videos as private or public.
Pros:

It's completely free.

It has deep social media integration.

It has got stylish design.
Cons:

It purely relies on internet connection.

It requires a registered account.
Kapwing is a very useful online slideshow creating tool that offers many options for online video editing. These simple but effective features are quite outstanding as well. It has "Subtitler" feature that allows users to auto generate subtitles for a slideshow in many different languages. It also allows converting photos into videos for free.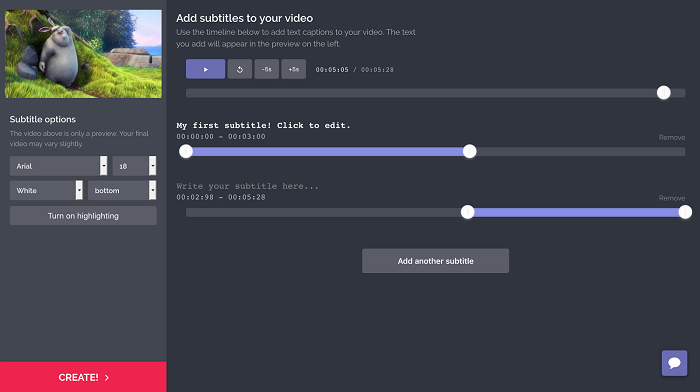 Key Features:
It has multi-language support system.

It offers AI auto-generated subtitles.

It allows users to add stylish animated titles.
Pros:

It has intuitive slideshow software.

Various amount of tools in a single place.
Cons:

It can't cancel files upload while in progress.

It can't rotate slides that are added to slideshow maker.
Part 3: FAQs
There can be a lot of questions on your mind. We are going to answer some of the frequently asked questions here for you.
1. Does Windows 10 have a slideshow maker?
Actually Windows 10 separately doesn't have a slideshow maker but the updated "Microsoft Photos" app itself has a lot of features. One of those amazing features is the built-in slideshow maker dubbed as "Video Maker". It is a simple and straightforward app so you can enjoy it on your Windows 10 computer easily.
2. What is the easiest Slideshow Maker?
Undoubtedly iMyFone Filme is the easiest slideshow maker among all the online of offline slideshow makers that we have listed in this article. Start using this software and you'll know the difference.
3. Does Google have a slideshow maker?
Google specifically doesn't offer any slideshow maker app but you can use Google Photos as a slideshow maker. It allows people to share a Google Photos album and allow other people to add photos into the album. Thus it allows you to display photos from different people as a slideshow.
Conclusion:
Long story short, what are your best free slideshow maker? You have various options to use free photo slideshow software for Windows 10/8/7 but if you want to have a simple and minimal experience with effective result, then iMyFone Filme can be your friend. Its advanced video editing features with fast video creation mode can be a great help if you want to create attractive slideshows for personal or professional usage. Still you can try out all the options that we described in this article and compare them with Filme to choose the best one for you.

iMyFone Filme
20+ Fast Video Templates/110+ Transitions for Slideshow
Download Now