Do you want text-to-speech with emotion? Now it is easy to adjust the parameters to make AI speak emotional speech according to the situation. Depending on the context and emotion in the words, you can operate the AI to generate happy, sad, confused and other emotional words. This will make TTS more realistic and provide a more immersive experience for audiences who like audiobooks, podcasts, dubbing, and others.
In this article, we will introduce best software and online tools to make emotional AI voices via text to speech, and guide you how to do that detailedly.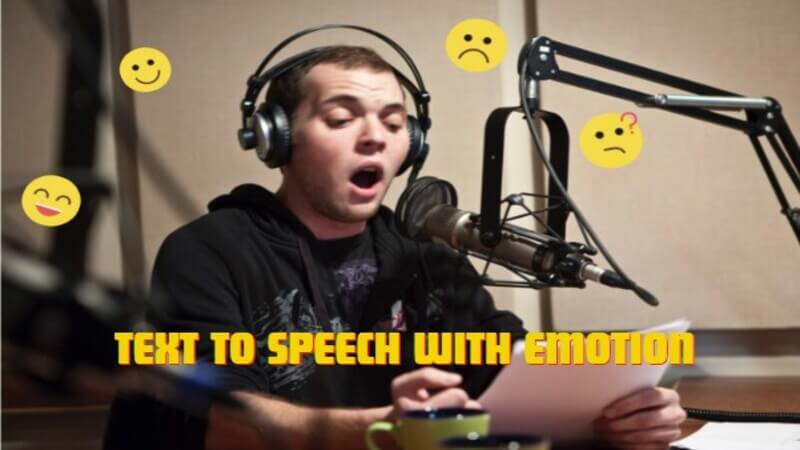 Part 1: Best Software for Text to Speech with Emotion
In this part, we will recommend a text to speech voice generator that you can make real voices with different emotions on both PC and mobile phones.
1.VoxBox - Emotional Text to Speech Generator
VoxBox is a popular voice generator that allows you to express emotions through text-to-speech, including happy, sad, angry, and more. In addition, VoxBox provides a lot of real sounds and categorizes them according to different scenarios, making it easier for you to choose. It's compatible with Wins, Mac, iOs and Android, and you can use it anytime with just one-click download.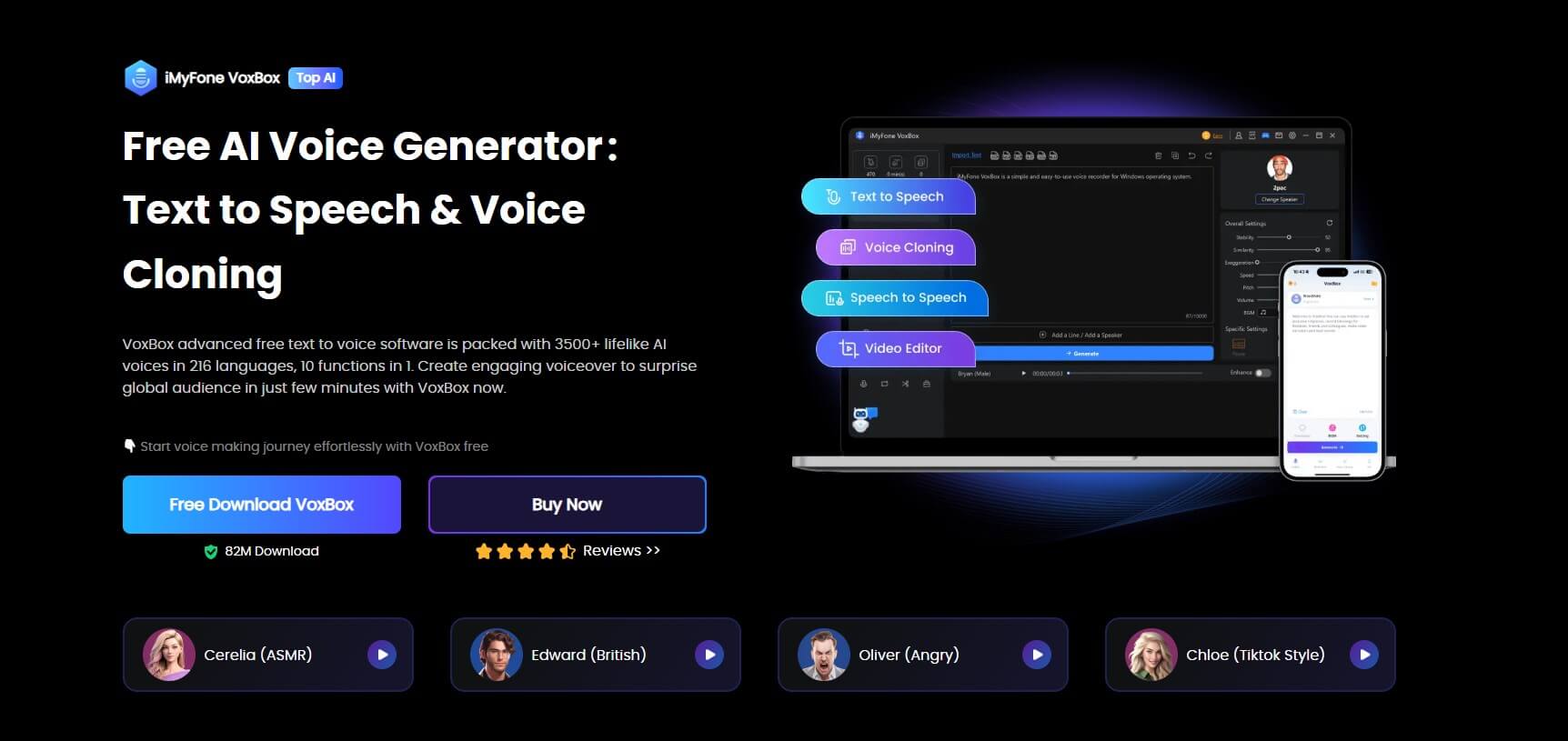 How To Get Text to Speech with Emotion:
#Step1: First download and install VoxBox.
#Step2: Click "Change Speaker" and hit "Real People" on the top bar. On your left side, you can see various moods provided, choose what you need.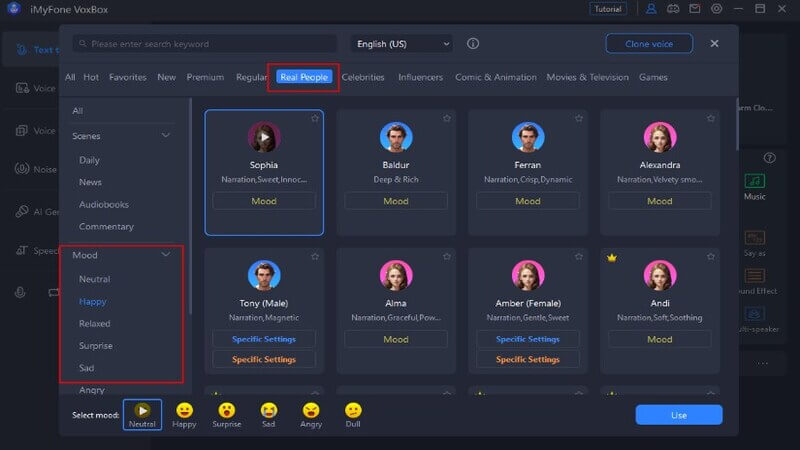 #Step3: Select the voice and language you like and use it. Then enter the text and convert that to the speech.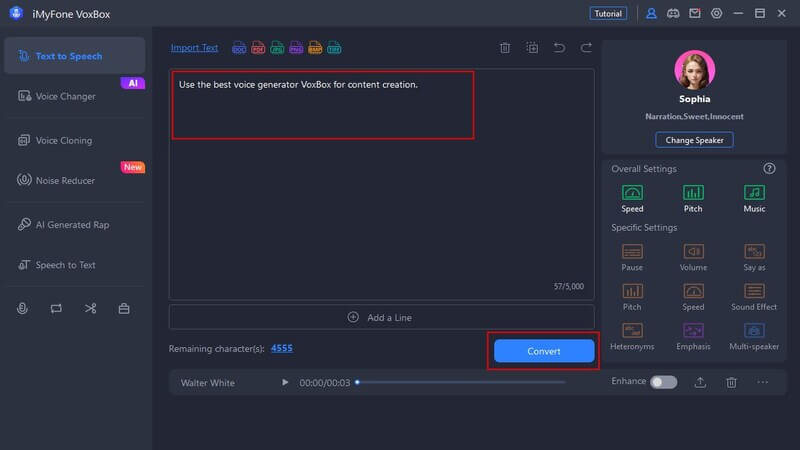 Key Features:
3200+ voices including real people, celebrities, characters, etc.

Over 77 languages and 100 accents for users in different countries.

2000 characters for free to convert text to speech with mulitiple emotions.

A great many moods offered to generate voiceovers expressing your emotions.

Video dubbing and book reading based on different contexts and expressions.

An all-in-one tool, you also can do voice cloning, STT, audio editing, noise reduction, etc.
Part 2: AI Text to Speech Generators with Emotion Online
Here we want to give you more choices to make text to speech emotions. You can complete it online as well.
Typecast.ai is the first to recommend online text to speech generator offering different emotions. It also allows you to customize the emotions you need on words, but this feature requires a more advanced version to use. Moreover, you may also choose a human-like virtual avatar before creating dubbing.
The usage process of Typecast.ai is a little complex. You need to sign up with your account firstly ,then cast a character. Next, you can type in the text and set a voice style by choosing the emotion and tone. If you are satisfied with it, then download and export.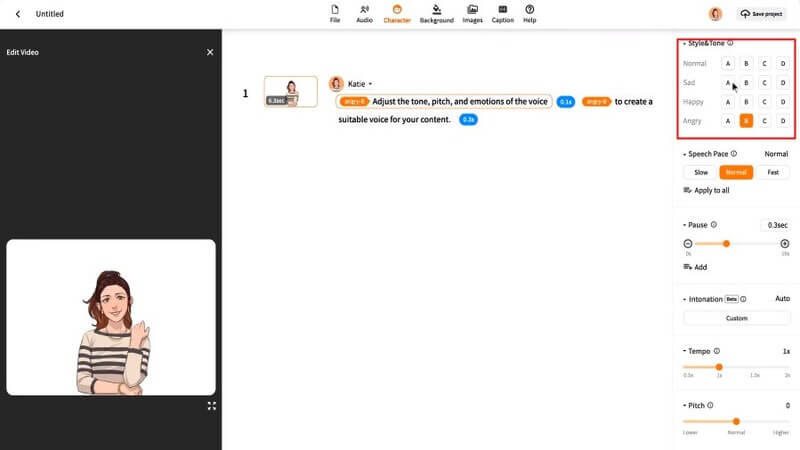 Key Features:
Lots of options of tones to choose.

400+ typed voices to convert AI text to speech.

The actor voices updated weekly.

You can create content by controlling the mood and tone that suits it.

Also supports video editing.
Veed is more suitable for those with video editing needs, but it also provides text-to-speech to help you generate more professional and rich narration. With Veed's emotional text-to-speech feature, you can generate sounds that reflect a variety of emotions to engage your audience and add authenticity to your videos, podcasts, presentations, and more.
If you want to use Veed to convert text to voice with emotions, just upload your video to Veed or record a video. Click Audio in the left menu and select Text-to-Speech. Enter or paste text in the text field, select the sentiment, and click Add to Project. The video or audio can then be downloaded to your device.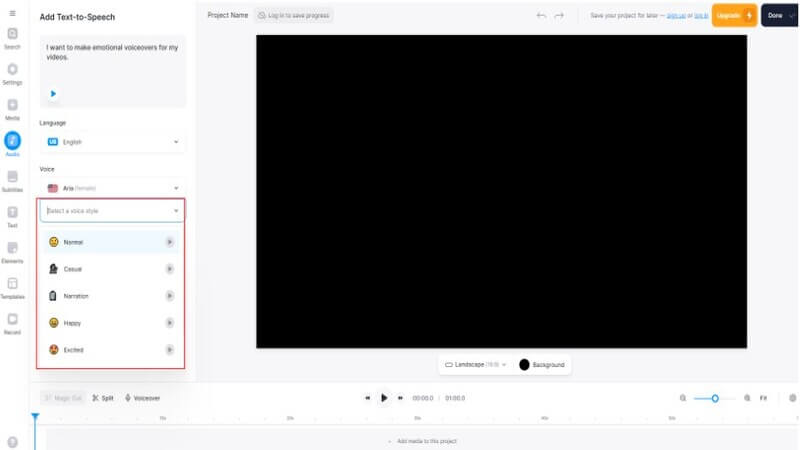 Key Features:
Supports to make videos while generating emotional voiceovers.

Provides audio timeline.

There are fewer emotion options compared to other text-to-speech tools.

It can automatically add subtitles
Murf is another online text-to-speech tool that you can use directly on the website. This tool supports customizing a large number of voiceovers. It provides you with a set of pre-recorded realistic sounds and is commercially available.
To experience the styles of all voices, simply click on the tab next to the sound, which includes the default "Conversation" option, and select from the drop-down list based on the needs of your projects.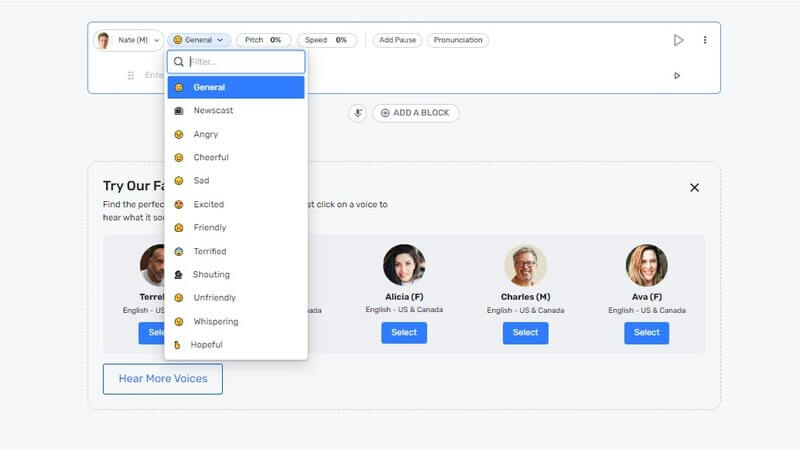 Key Features:
120+ human-like voices and 20+ languages.

Extensive feature list.

There are fewer emotion options compared to other text-to-speech tools.

Adjust keys like pitch, intonation, volume and more.
Part 3: Why Need Emotional Text to Speech in Life?
Emotional text-to-speech (TTS) can be used to enhance communication and user experience across a variety of applications. In everyday life, it can serve as a virtual assistant, audiobook, customer service interface, accessibility feature, and more, conveying nuance, tone, and emotion through text-to-speech, making communications more engaging and relevant.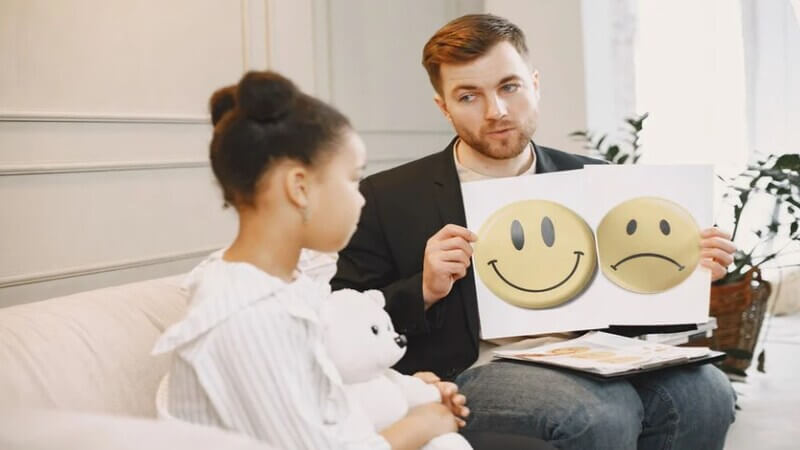 This technology also addresses diverse needs, such as assisting individuals with visual impairments or adding emotional depth to entertainment and educational content. Overall, the integration of emotional TTS enriches our digital interactions, creating a more inclusive and emotionally resonant environment.
Part 4: FAQs about Text to Speech with Emotion
1. How can I add emotions to text to speech?
You can usually use a text to speech voice generator that offers a variety of emotions for you to select, which will generate human-like audio with rich emotions.
2. Can I make voiceovers using text to speech with emotions?
Yes. The TTS generators we introduced above all can help you create emotional dubbings easily for your projects.
Conclusion
All in all, with the development of science and technology, the problems of artificial intelligence's lack of emotion and mechanized pronunciation have been initially solved. More and more people need emotionally charged text-to-speech for their projects, and we've provided several solutions above. Among them, VoxBox has the function of creating multi-person dubbing. You can use it to create dialogues with different emotions.