Looking for the best text-to-speech child voice generator? If yes, then you are at the right place. In this article, we will share the six best child voice text-to-speech generators that can convert text into a child's voice.
We will share their features and pros and cons so that you can compare and choose the best one for your needs.
Part 1: Where Can We Apply Child's Voice?
There are plenty of situations where a child's voice works best instead of any other. For instance, you can use a voiceover in a child's voice to give a lecture to kids in a classroom. Children will love to listen to a child's voice instead of any adult's voice.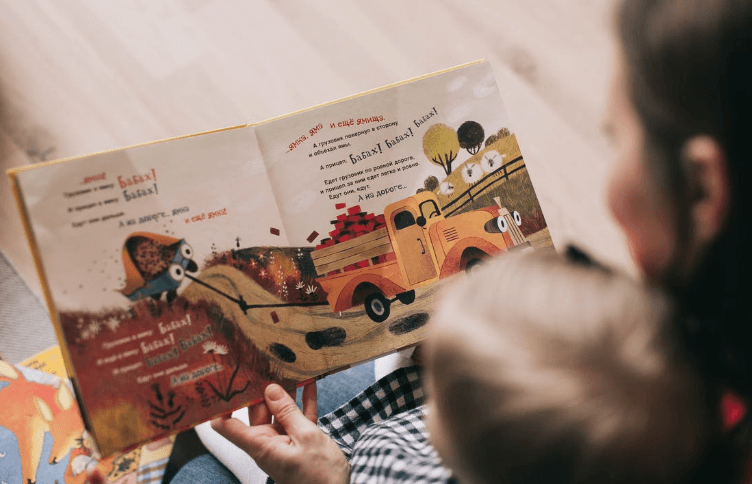 Similarly, you can have voiceovers in kid's voices to teach or revise lessons to your young ones at home. Children love to communicate with each other all around the globe by using this child voice TTS feature.
Other than this, the voice can be used in content creation, such as YouTube videos, films, and cartoons.
Overall, there can be endless tasks where a child's sound/voice can stand exceptional.
Tips
No voice artists are needed, and no recording equipment is needed. You can easily convert your text to speech and voice using
iMyFone VoxBox
, the best
free Child voice generator
! Download it and try it out for free now!
Part 2: 3 Best Text to Speech Child Voice Generator for PC
We have seen some of the tasks that can be done using child voice in the above part. Now, we will discuss the three free child voice generator for PC/Laptops.
iMyFone VoxBox is at the top of our list because of its excellent and clear text-to-speech results. This software is specially designed to convert your text to speech using different sounds and voices in different languages and accents.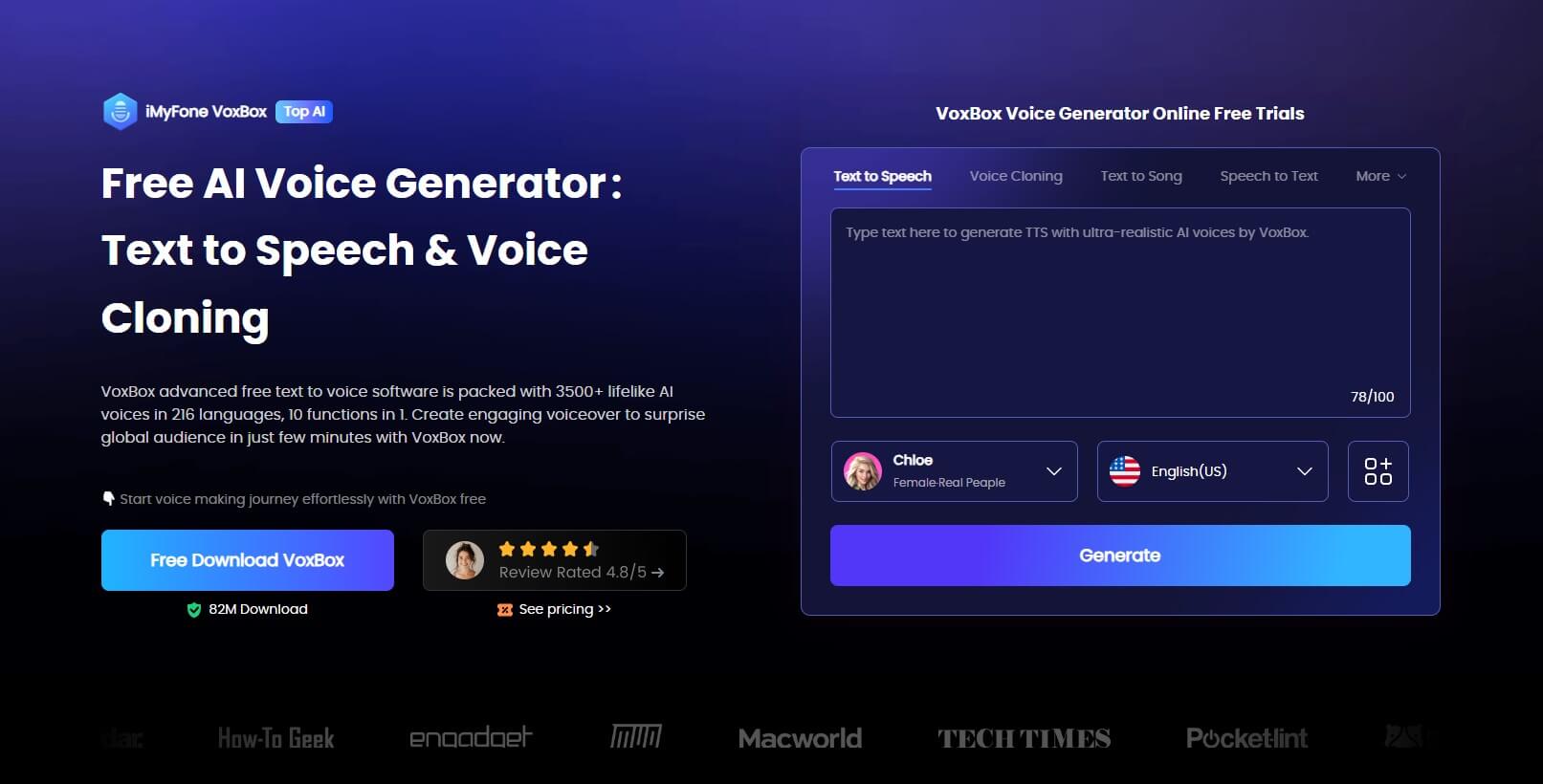 The software allows users to use different voices, including a child's voice, to generate voiceovers or voice notes. It offers a very modern and clean user interface. Even the combination of VoxBox editor, recorder, and TTS generator is very easy to understand for users.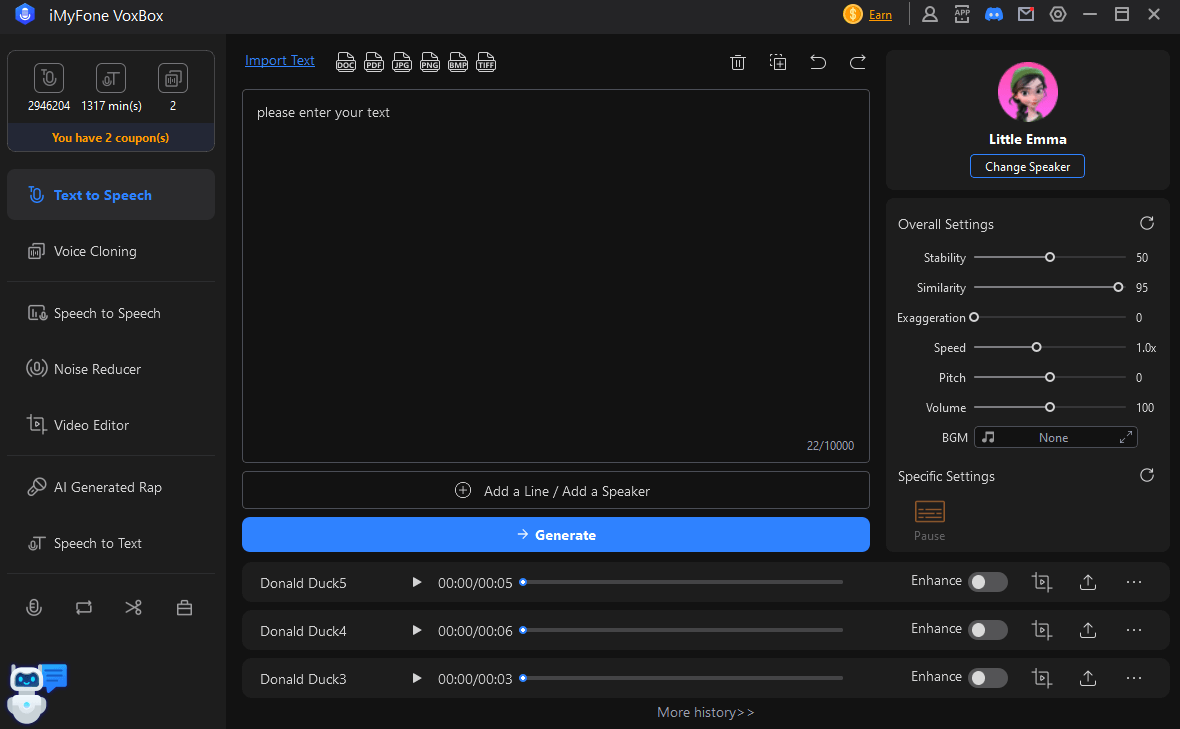 Key Features:
Offers 3200+ different voices.

Allows to choose from 46+ different languages for TTS generator.

Can perform editing, trimming, cutting, and conversion of files.

Powerful AI voice converter.

Simple and easy to understand.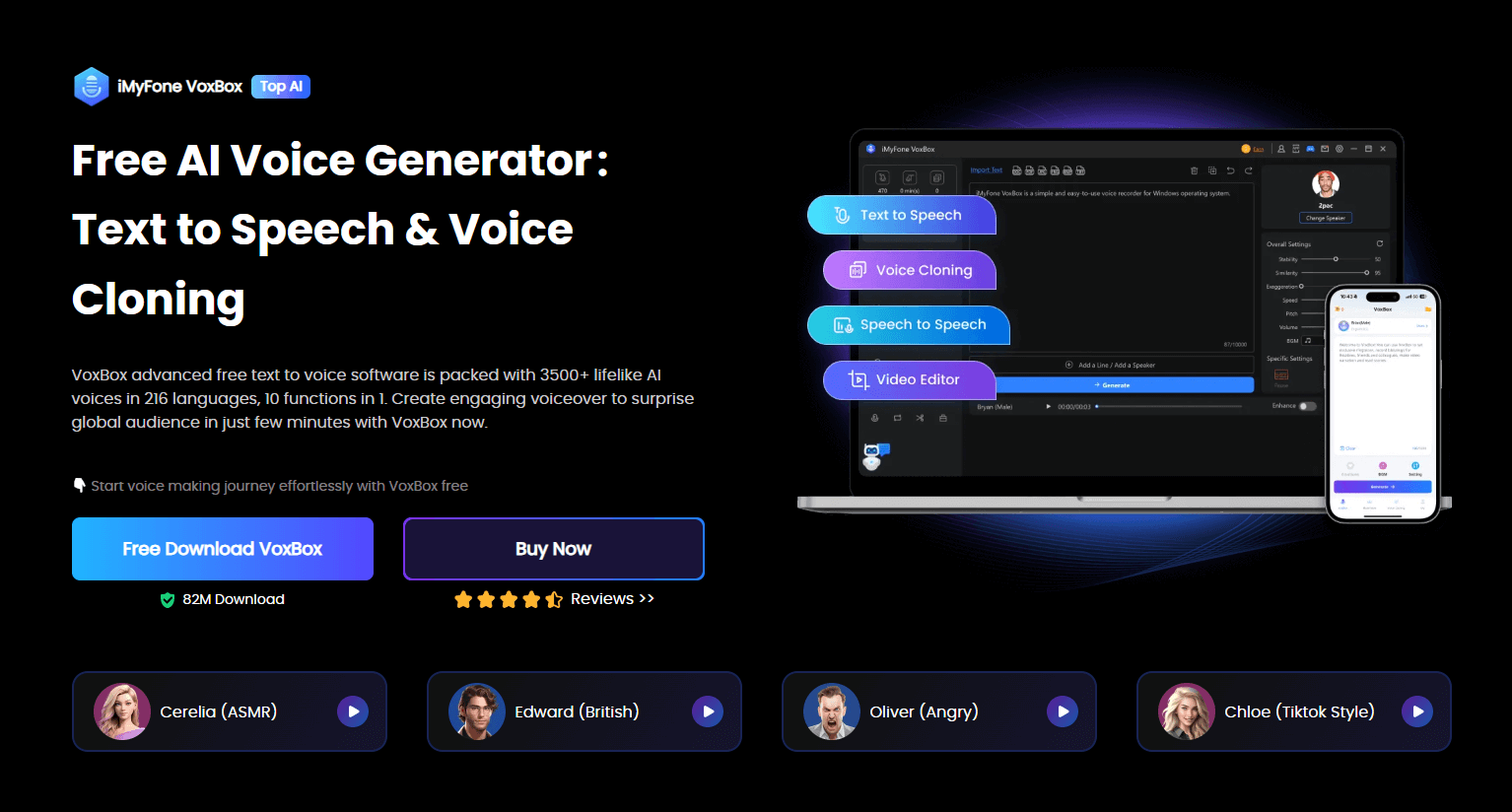 Pros:

Safe and secure software.

A free version is available.

Quick and clear results.

Suitable for beginners, children, and students.
Cons:

Limited features in the free version.

Only compatible with Windows OS.
Watch this video to learn more about child voice generator VoxBox:
Google TTS is suitable for those who want an API voice changer compatible with their Chrome web browser. This software is also able to convert or generate voices in more than 100 different voices, including child voices and 40 different languages.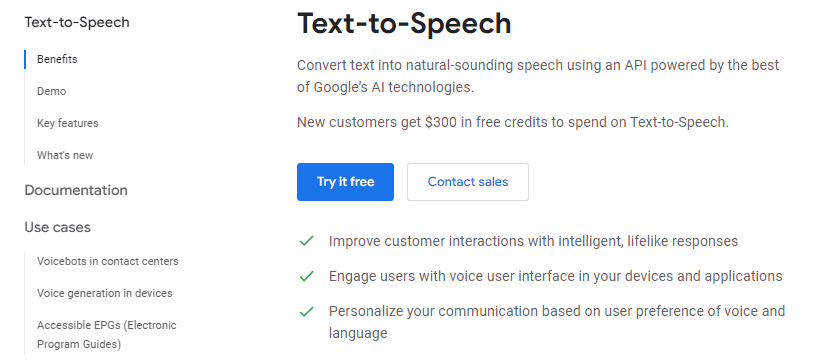 Google TTS supports voice generators in devices to communicate with users in a humanlike tone. It also allows users to use SSML tags through which they can add dates, times, pauses, pronouncing instructions, and numbers to their speeches.
Key Features:
Allows voice tuning.

Offers services with almost 100 different voices.

40 different languages are supported.

Gives SSML and Text support.

Provides various options for vice customization.

Excellent customer service through voice bots at contact centers.

Supports voice generators in devices.
Pros:

Simple and quick TTS generator.

Works best with Chrome web browser.

Creates unique voices.

Can be used for professional or non-professional purposes.

Trial version is available.
Cons:

Require $300 to start the trial version as well.

Cannot work with providing the billing information.
Balabolka is a masterful software to convert text into speech through various amazing and worth-appreciating options. This program works on a computer to provide multiple voices and languages for creating audio files through text.
You can provide text as input files of different formats. Text in the form of MD, MOBI, ODP, ODS, ODT, PDF, PPT, PPTX, RTF, TCR, WPD, XLS, and XLSX files can easily be converted into audio files using Balabolka.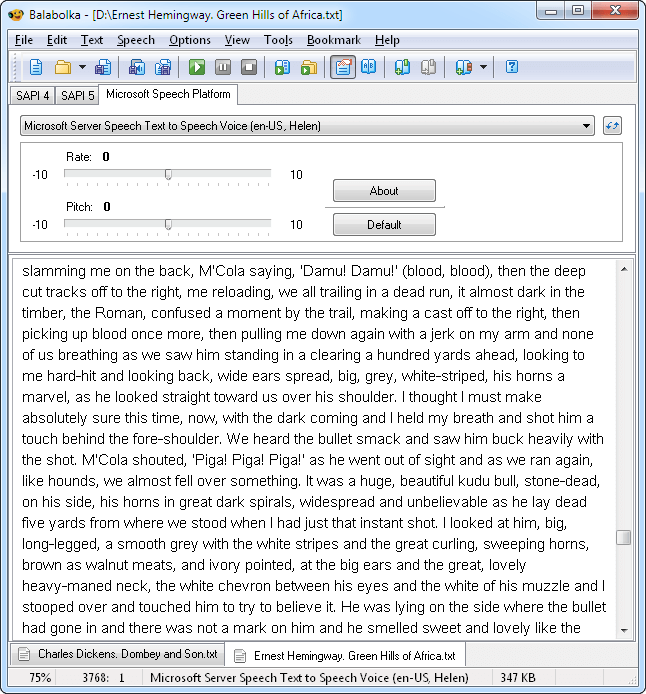 Key Features:
Microsoft Speech AI.

Supports various input text file formats.

Perfect audio and text synchronization.

Portable program.

Command Line Utility is available.

Text Extract Utility is available.
Pros:

Very simple and easy to understand.

Works smoothly with easy steps.

Multiple formats supported.

100% safe and secure.

Online TTS Utility is available.
Cons:

Has a bit older style of user interface.

Only compatible with Windows OS.
Part 3: 3 Child Voice Generator Online Free
Speechelo is one of the famous Child text-to-speech converters that can convert text instantly into speech using three simple and straightforward steps. It creates AI-generated voiceovers with 100% natural voice quality that is not easy to be recognized by anybody as a TTS-converted clip.
This software is capable of converting any text into speech using 23 different languages and different tones by adding inflections to the voice.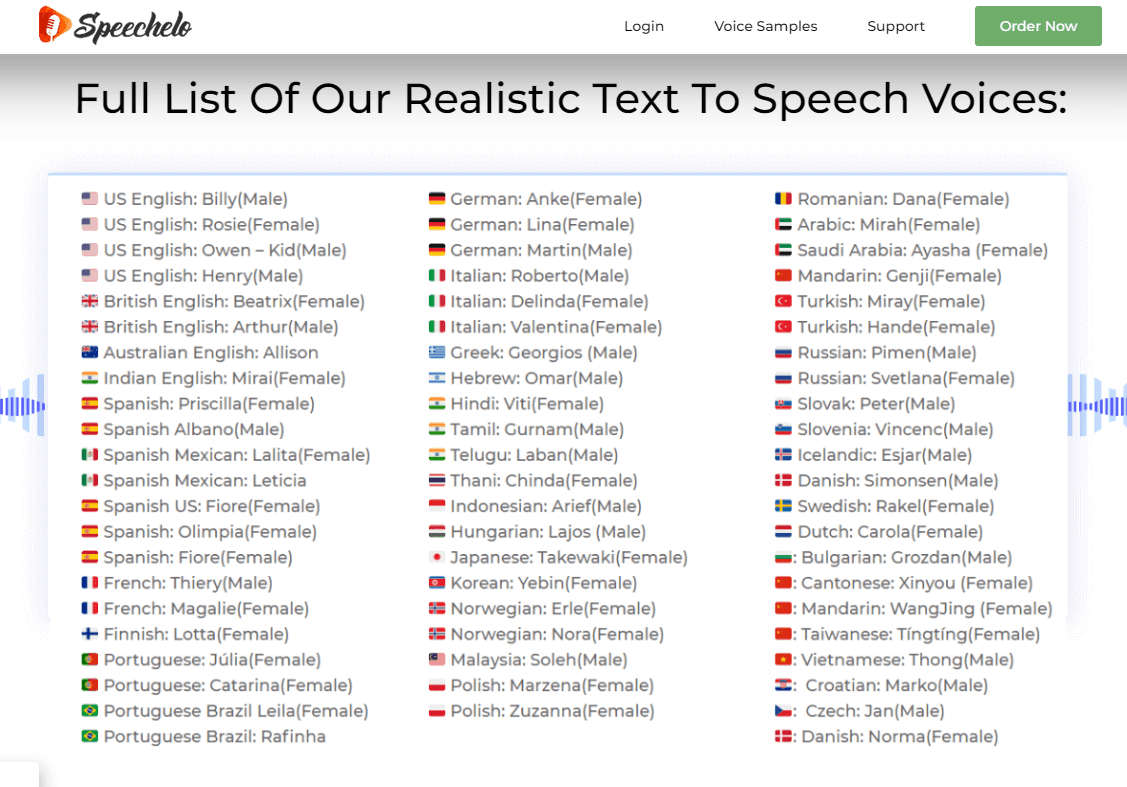 Key Features:
23 different languages and tones.

One-time purchase plan.

Allows professional and non-professional (robotic) conversion on choice.

AI-based text-to-speech converter.

Easy and fast downloading feature.
Pros:

Simple and easy to use.

Captivating user interface.

Huge range of voices and sounds.

Completes tasks in 3 easy steps.

60 days money back guarantee.
Cons:

Need subscription first.
Woord is a famous online voiceover or text-to-speech generator which is available free of cost. This online tool helps users to provide input as paragraphs, articles, and blog posts. With just a single click, it converts the given text into the voice of your choice.
Woord offers 50 unique voices with 21 different languages and accents. It is a very suitable tool to be used quickly to get audio clips in a child's voice.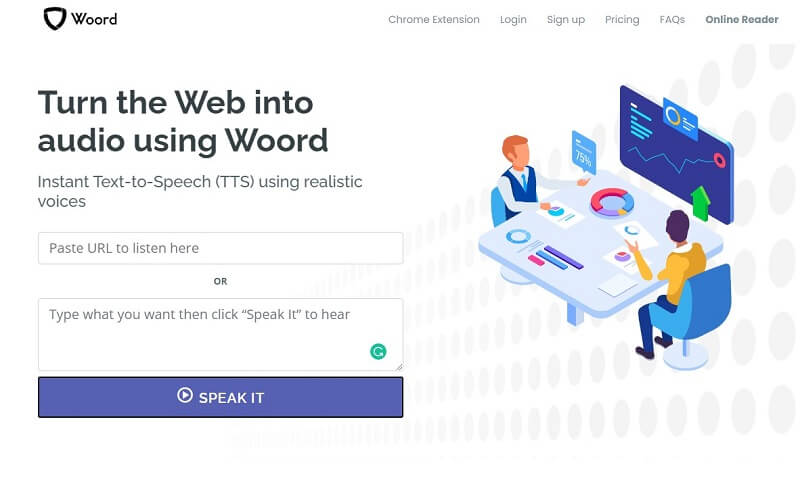 Key Features:
Can create unlimited audio.

Offers 21 different languages.

Offers almost 50 different sounds/voices.

Allow quick and secure file downloading.

Use AI technology to create high-quality audio files.
Pros:

Multiple TTS options in one tool.

Free plan is available.

Simple and clear user interface.

Simple and uncomplicated steps to use.
Cons:

Limited features in the free plan.

Internet connection is a must.
Voicemaker is a simple, intuitive, and captivating online text-to-speech generator for online users. It requires the internet to convert the provided text into audio or speech using different voices and sounds.
This tool has all the options on its main screen in a very simple, manageable, and clean manner. It has an AI-based system to support Standard TTS or Neural TTS according to the user's choice.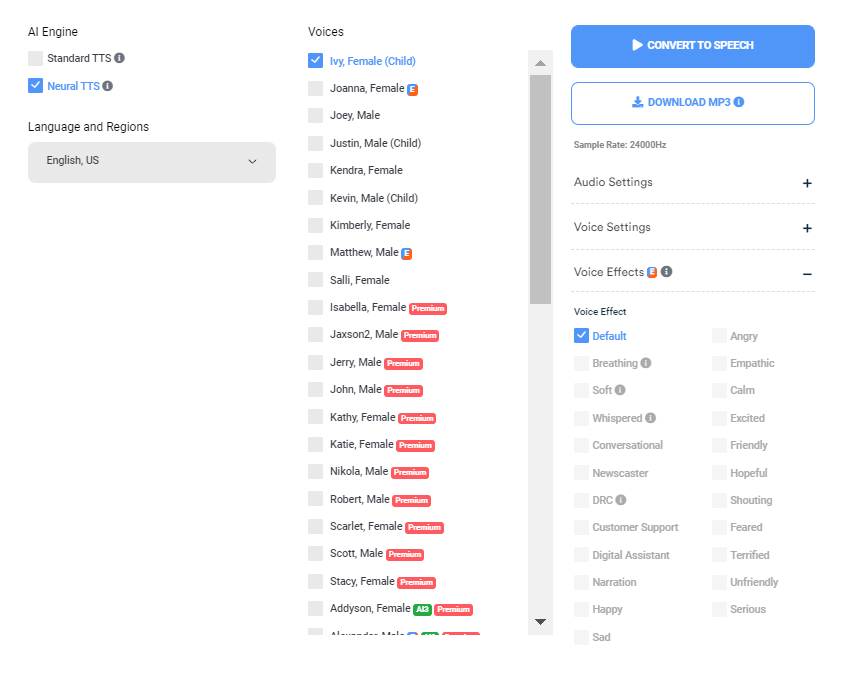 Key Features:
Allows audio setting for setting audio frequency and format.

Recommend a huge variety of sounds/voices.

Various built-in voice effects are available.

Allows voice setting to set the voice length and voice speed.

Allows adding tags, pauses, volume, and speed according to your choice.

Different languages and regions can be selected.
Pros:

Easy download option is available.

Redo & Undo option is available.

Trusted by 1000+ brands.

Completes tasks with one click only.
Cons:

Cannot work without an internet connection.

No audio text synchronization option.
Part 4: Comparison of 6 Best Baby Text to Speech
Child TTS Solution
Operating System
Price
User Rating
iMyFone VoxBox

Window 7/ 8.1/ 10/ 11

Monthly = $14.95

Yearly = $49.95

Lifetime = $99.95

5
Google TTS

Chrome Web Browser

Demands $300 in start

Charge money according to used minutes
3.8
Balabolka

Windows XP/Vista/ 7/ 8/ 10/ 11

A freeware (Free to use)

5
Speechelo

For all platforms

· $19/quarterly

· $60/year

· $134 Lifetime

3.2
Woord

For all platforms

Free = $0

Basic = $29.99

Pro = $99.99

5
Voicemaker

For all platforms

Free = $0

Basic = $5

Premium = $10

Business = $20

4
Part 5: FAQs about Text to Speech Child Voices
1. What Is the Most Realistic Text-to-Speech Tool for a Child's Voice?
There are a number of text-to-speech generating software available nowadays. We have also shared some of the most important, common, and effective tools in this article.
You can use iMyFone VoxBox to get the best and most realistic TTS conversion with a child's sound. It is recommended because you can get multiple functions and features in this single software.
2. How Can I Do Child Voice Text-to-Speech Online?
If you want to convert text into childish voice online, then Woord is the most suitable option for you because it is easy to use, simple, and adds a free online tool that allows multiple repetitions with 100% data and file security.
Conclusion
There are dozens of baby voice generators available. In this situation, it becomes difficult to select the best one for any particular task. But don't worry; we have brought six lifelike text-to-speech child voice generators online.
We suggest choosing iMyFone VoxBox because of its multifunctionality and fast & clear output results. It offers the best quality and can be used for professional use. Try out for Free Now!