Text-to-speech technology provides convenience and more fun for people, if there have an Ai voice generator to generate Elon Musk's voice, it would likely generate a lot of interest from people who are fans of Elon Musk or who find his voice appealing.
In this article, we'll recommend the top 3 text-to-speech to generate Elon musk's voice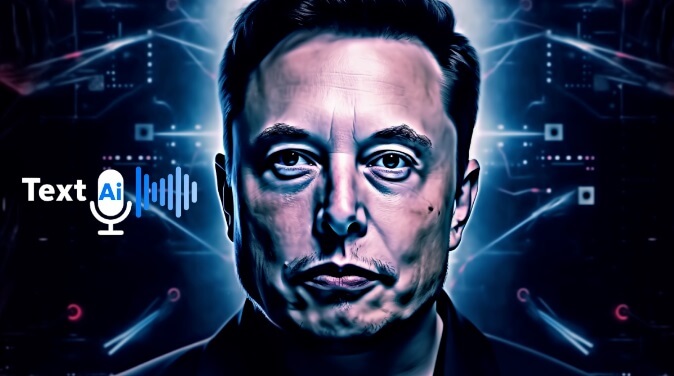 Try it Free
Part 1: Information of Elon Musk
Elon Musk is a well-known entrepreneur and business magnate, widely recognized for his contribution to space exploration, renewable energy, and electric cars. He is the CEO and founder of SpaceX, Tesla, Neuralink, and The Boring Company. With his vision and drive, he has become a leading figure in modern technology and innovation.

Part 2: How to Use Text-to-Speech to Generate Elon Musk's Voice
If you're looking to generate Elon Musk's voice, VoxBox is a great tool to consider. VoxBox is a TTS voice generator that can produce natural-sounding characters' Ai voice. With VoxBox, you can create a custom voice for your videos, audiobooks, and podcasts.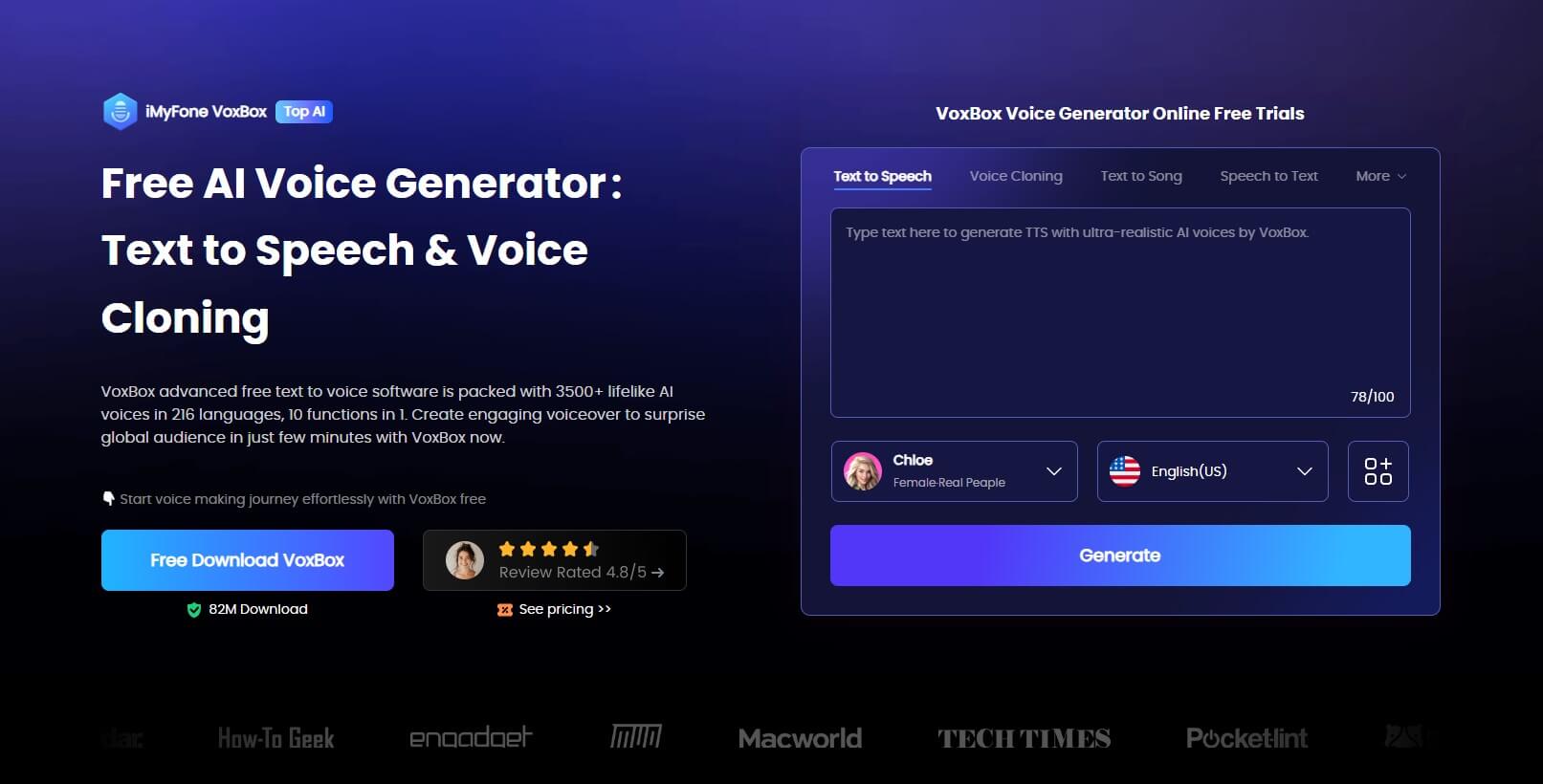 How To Use:
Step 1: Download and install the iMyFone VoxBox

Try it Free

Step 2: Open the software and select the Text-to-Speech option from the left sidebar of the main interface. then choose voice with "Elon Musk"

Step 3:Type your content or paste, (you also could adjust parameters) then convert.
Listen to the Elon musk's Voice generated by VoxBox

Features:
3200+ voices like other celebrities, presidents like Obama, Trump,Joe Biden, etc.

46+ languages like Spanish, Japanese, French.

100+ accents like British, Aussie accent, etc.

You can clip, delete, cut, and trim any audio clip.

5-in-1 software like text-to-speech, speech-to-text, voice record, video convert, audio edit.

Supported Pause, Pitch Emphasisc Volume, Speed, etc.

Privacy and security are guaranteed.
Pros:

Safe and reliable to use..

Processes TTS very fast.
Cons:

Compatible only with Windows.

Features are restricted for trial version users.
Try it Free
Part 3: Other Recommend Text-to-Speech Generate Elon Musk's AI Voice
If you're looking for a text-to-speech generator that can produce Elon Musk's AI voice, you may want to consider Uberduck.ai and Voice.ai.
1) Uberduck.Ai
Uberduck.Ai is a cutting-edge AI text-to-speech software that can create natural-sounding human-like speech. With Uberduck.ai, you can choose from a range of voice models to create a voice that sounds like Elon Musk. You can then use the generated voice for your videos, audiobooks, and podcasts.

Features:
Supported 4000+ voices.

AI-generated raps like kanye, eminem, etc and singing

Support audio clips saving

Besides Text to Speech, it also has Reference Audio and API documentation.
2) Voice.Ai
Voice.ai is another great voice generator. With Voice.ai, you can customize your voice to create a unique sound that reflects your brand or personality.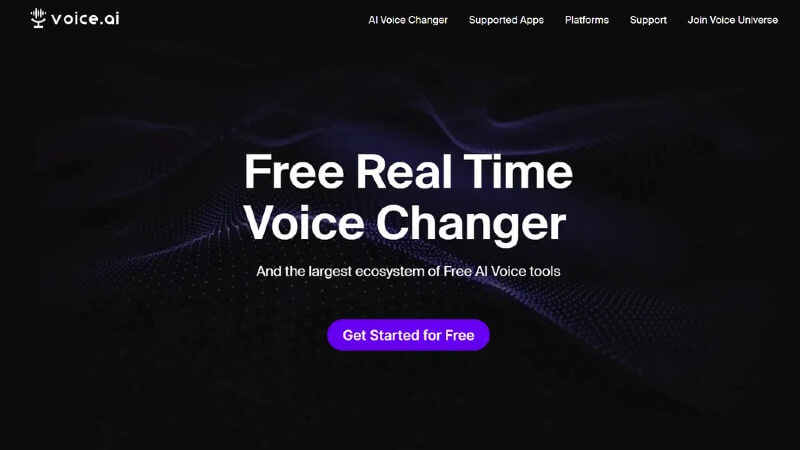 Features:
1000s diffrent voices.

Supports Voice changer, voice clone,voice uniserve, soundboard.

Supported custom Voice Integration
Conclusion
In conclusion, we have shared 3 ways excellent ways to generate Elon Musk's voice. Whether you're a content creator, marketer, or entrepreneur, having a unique and recognizable voice can help you stand out in a crowded field. By leveraging the power of AI, you can create a custom voice that reflects your brand or personality, and engages your audience in a more authentic and compelling way.
But I'd love to recommend iMyFone VoxBox a try, and see how it can help you take your content to the next level!
Try it Free