Get Started with iMyFone VoxBox TTS Voice Generator
iMyFone VoxBox is a simple and easy-to-use voice recorder for Windows operating system. You can reliably record and edit your meetings, personal notes, speeches, lectures, and songs with ease.
Step 1:Download & Installation
If you still do not have VoxBox voice recorder on your computer, click the following button to download it FREE.
Step 2: Record Voice
Click "Voice Recorder" to start recording, click the voice button again and you can pause the recording. Click "Stop Recording" and then the record will be finished. You can listen to your work on the recording list.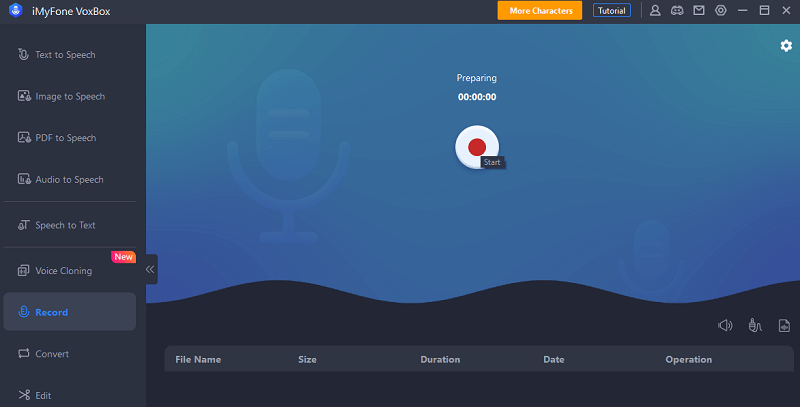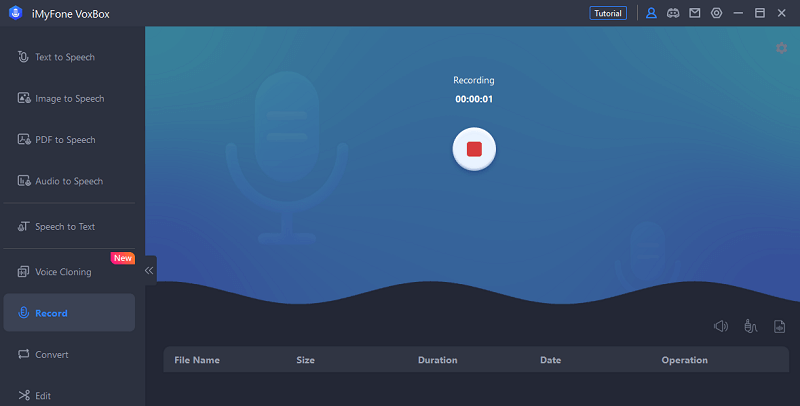 You can click the red button to stop recording, and listen to or delete the recording in the operation area.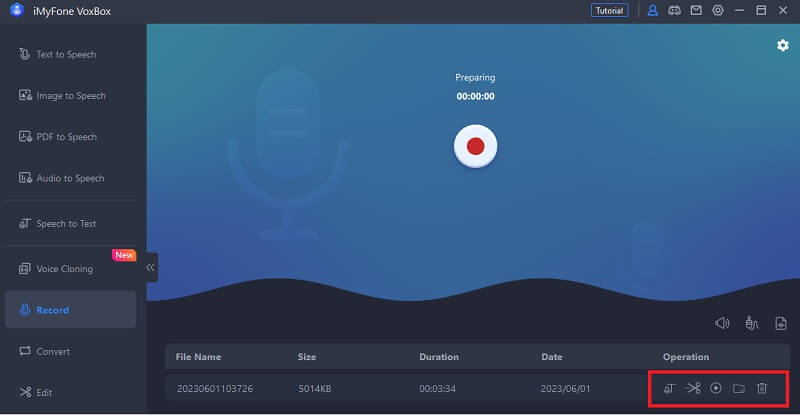 Step 3: Edit Recording
1. Delete Recording
if you are not satisfied with the part of your recording, you can drag and select the clip and click "Delete" button below.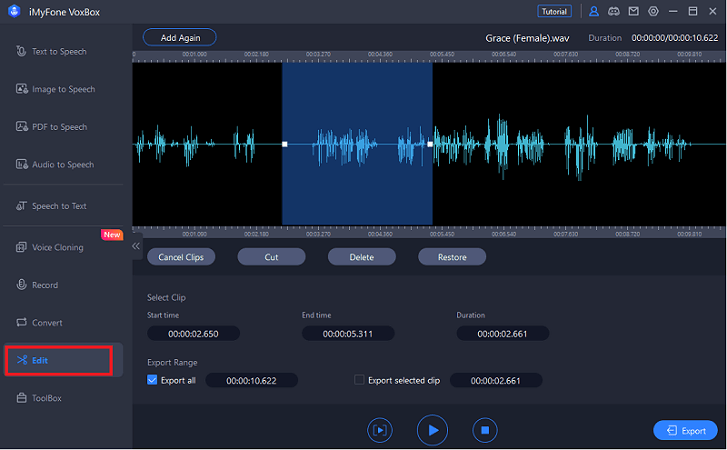 2. Export Audio
You can also capture clips of the recording and delete or extract the selected clips only from the whole audio or recording to export.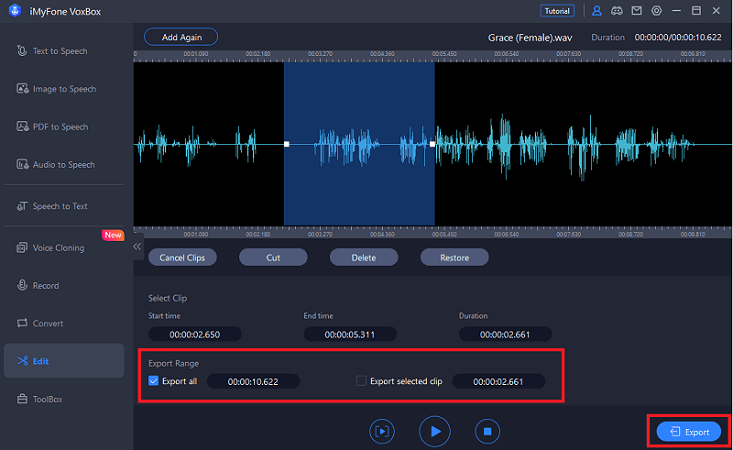 Step 4: Generate Voice
1. Choose Text-to-Speech lab
Selcet the Voice Type, and then choose the voice what you want. or you can select "All Voices", and then direct search the voice you want.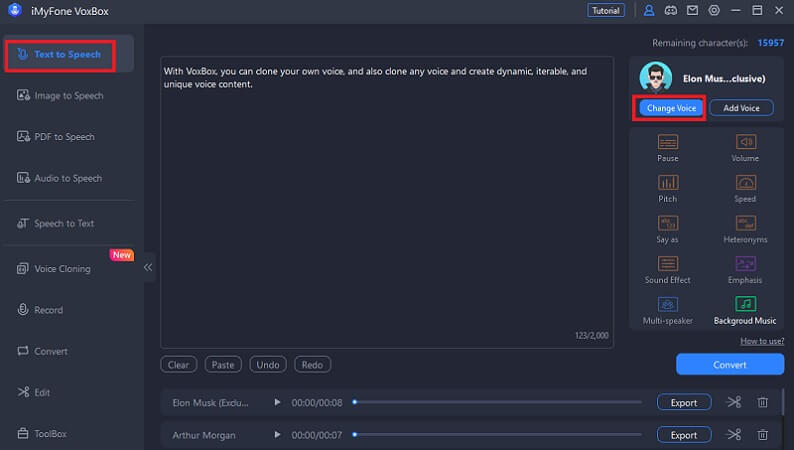 2. Type your Script
Type the content what you want to catch your audience attentions. of coure you also could choose"Pause","Speed","Emphasis","say as","Pitch","Volume" to adjust your voiceover audio.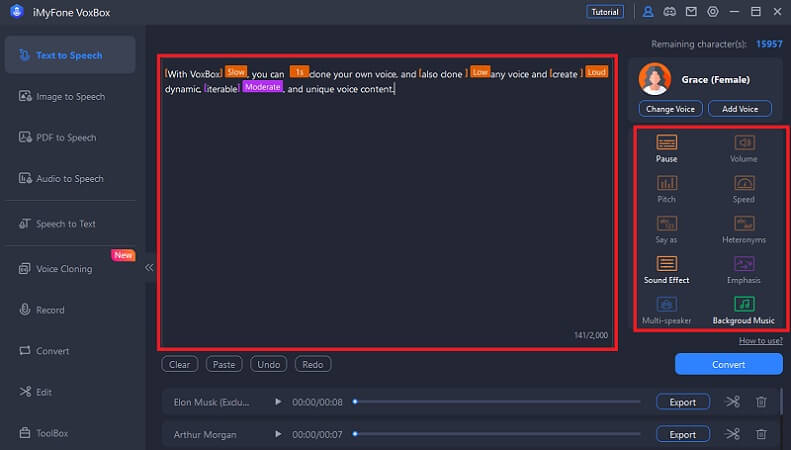 3. Export Voiceover
You can play it first and then export it on your desktop.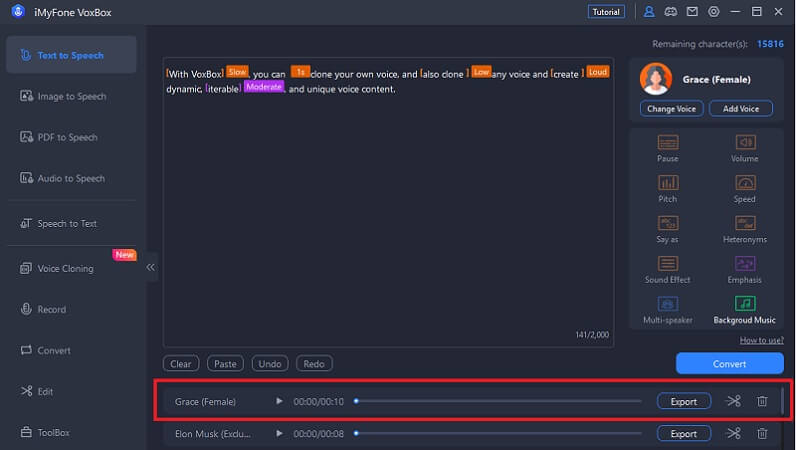 Thanks for your kind feedback!
OK