The text-to-speech voice generator has been widely used due to the voice it gives to the words you type on different media. It is used not only for pranks or voiceovers but also for teachers to help the children learn the pronunciation of various words and sentences.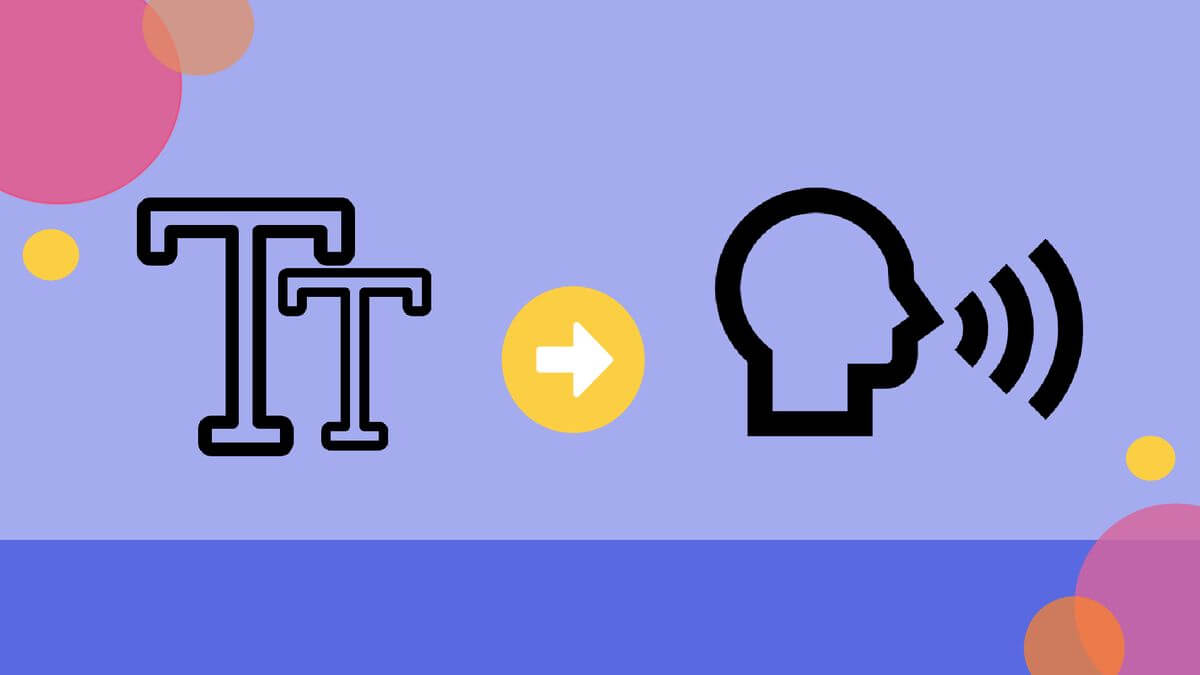 Various popular software supports text-to-speech conversions in audio output formats like MP3, WAV, etc. That being the case, we've compiled a list of top-notch software and tools for Text to Speech to WAV File conversion. Let's get it!
Part 1: What is a Text-to-Speech Wav File?
Wav has been considered one of the most popular formats since 1991. The reason for the popularity of this format is that it was widely used in CD formats and didn't reduce the quality of the audio like MP3 and kept its original lossless format.
So, converting a text into a speech file is usually feasible. You can convert Text to Speech to WAV Files using online and offline converters. These converter makes the task easy for you and lets you convert files in no time.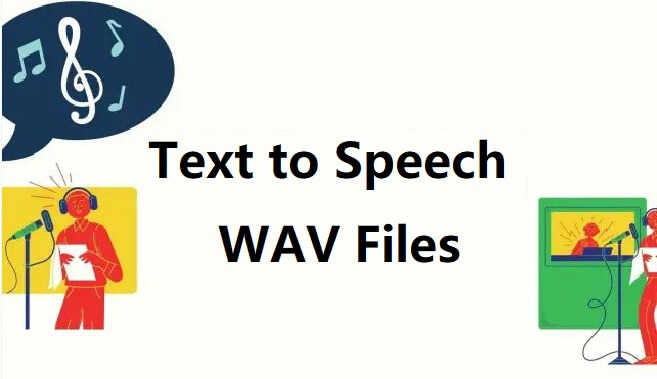 By using a text-to-speech wav file, you'll be able to retain the original and premium-quality audio, which will help you hear a crystal-clear voice with accurate pronunciations. Using a converter is the best choice for you if you share a lot of text to speech wav files.
Part 2: Top Choice for Text-to-Speech WAV File Software
In recent years, there have been multiple software that helps you convert text to speech. However, only a few provide high-quality audio and support text to wav file conversion. Here is some software for Text to Speech to WAV File.
iMyFone VoxBox has gained a lot of popularity due to the numerous features that are available in the software. It allows the users to convert text into different formats, which makes it versatile for everyone.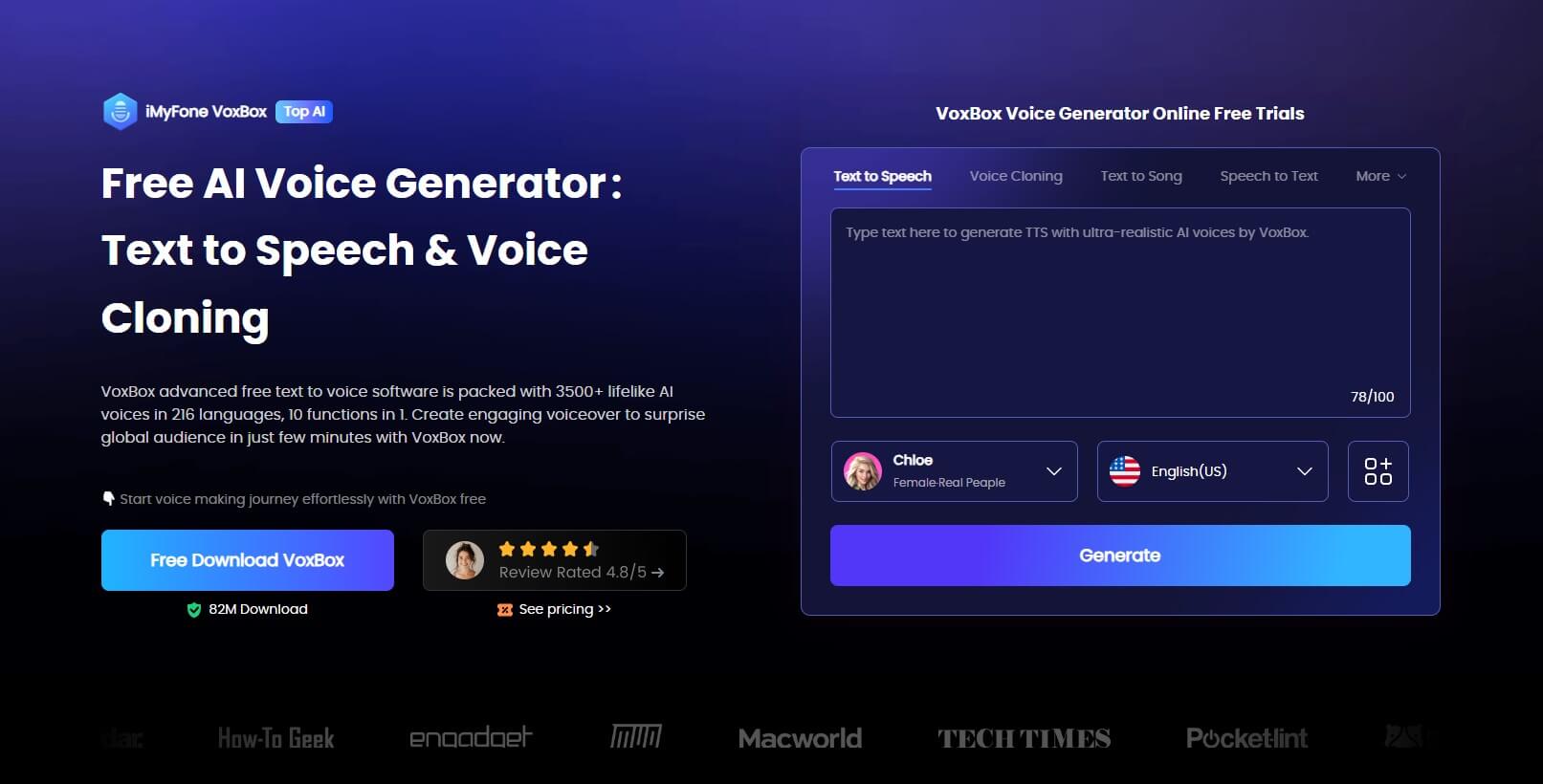 Tips
No voice artists are needed, and no recording equipment is needed. You can easily convert your text to speech and voice using
iMyFone VoxBox
, the best text to speech to WAV file tool. Download it and try it out for free now!
Key Features:
VoxBox provides over 3200 types of voices like cartoon charater, news reporter, rapper, etc.

It supports 46+ language conversions, allowing you to convert Text to Speech to WAV Files.

100+ country accents like Italian accent, Russian accent you can change.

It is an all-in-one functionality that allows you to convert, edit, and even record audio.

The attractive and easy-to-use interface saves you time and energy.

It supports multiple audio output and input formats like WAV, MP3, etc.

Encourage you to pause, adjust speed, add BGM, etc.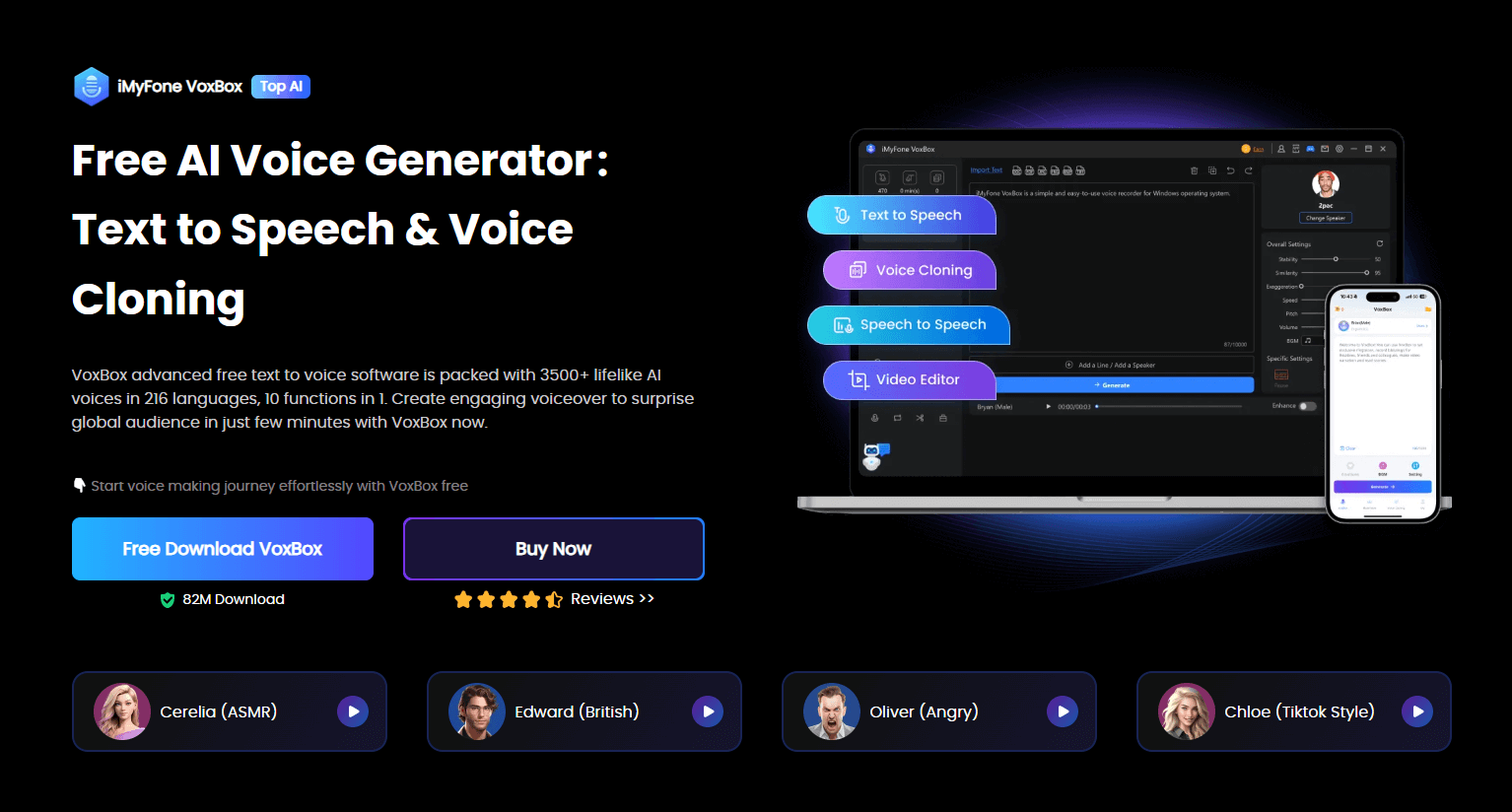 Pricing:
A monthly plan is $14.95.

Yearly plans are $39.95.

The one-time price plan is $79.95.
Formats Supported:
It supports three audio formats for conversion, that are MP3, AAC, and WAV.
Watch this video to learn more about the Best Text to Speech tool iMyFone VoxBox:
2. Speechify
It is another widely used software for feasible Text to Speech to WAV File conversion. Unlike other software, Speechify is not available for Windows users. However, the best part is that Web service, Chrome and Safari extension, iOS and Android app, and API software are available.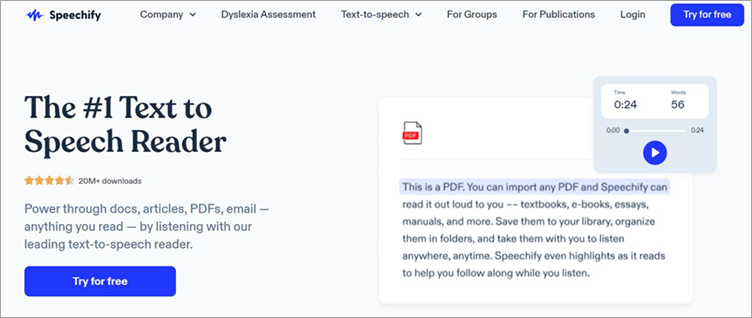 Key Features of Speechify:
It enhances your productivity by converting any text to an audible format.

You can choose various accents in a specific language.

It allows the users to make changes to the speed of the audio output.

It has both free and premium versions.

30+ natural and humanlike voice conversions.
Pricing:
It has a free and a premium version. You can purchase the premium version monthly for $11.58/ month or $139/year annually.
Formats Supported:
It supports multiple audio formats, including WAV, MP3, etc.
3. Voicemaker.in
Voicemaker.in is an internet tool that makes it simple to convert Text to Speech to WAV File. A solid internet connection is required to turn the provided text into audio or speech using various voices or sounds.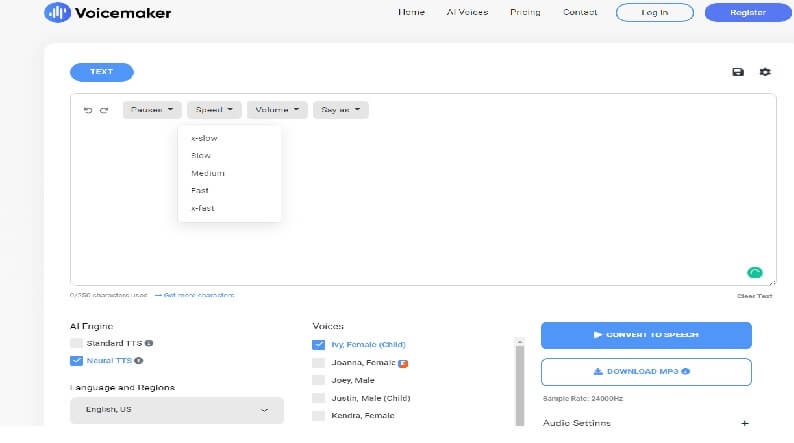 Key Features:
Voicemaker lets you choose the audio frequency and format like the text-to-speech wav.

It suggests a wide variety of sounds and voices.

A variety of effects are also available.

It lets you customize the tags, pauses, volume, and tempo.

You can also get an advantage by employing different languages like Japanese.
Formats Supported:
Voicemaker.in primarily supports Wav (16-bit) and Mp3 files (up to 320Kbps).
4. Narakeet
Narakeet is a web-based program that can convert Text to Speech to WAV File. It provides a user-friendly and comprehensive browser that is simple to use. Narakeet lets you enter the text, choose from various voices, and convert it to speech.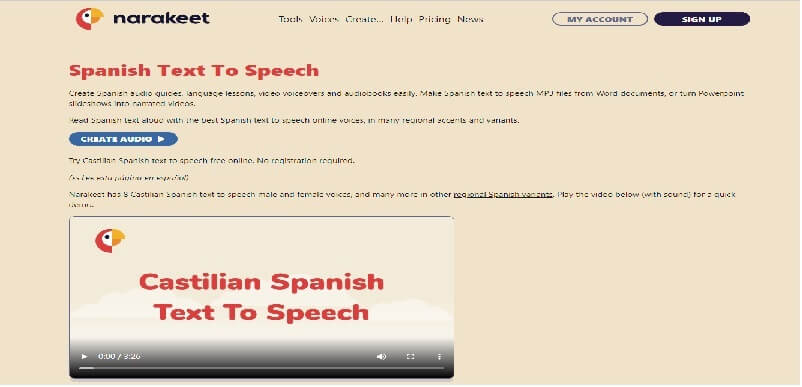 Key Features:
This online tool does not require registration.

The user interface is simple, comprehensive, and easy for beginners.

You can submit files up to 10 MB in size and narrate text up to 1 KB.

Narakeet allows you to select multiple languages.

Narakeet may be used as a text-to-speech tool to quickly convert a Word document or a text script to an audio file.
Pricing:
Narakeet price is based on minutes rather than paying a sub or perpetual license. So, depending on your consumption, you can purchase minutes.
Formats Supported:
MP3, AAC, WAV, WMA, and M4A audio files are all supported by Narakeet.
Part 3:FAQs about Text to Speech to WAV File
1. What is The Function of a Text-to-Speech WAV file?
WAV text-to-speech is appropriate for storing an audio bitstream on PCs. And its primary goal is to maintain the quality of audio files.
2. How Can I Make Text-to-Speech to MP3 Format For Free?
You may convert any text into voice by downloading a professional text-to-speech program. While saving, you may choose MP3 from Microsoft's engine.
3. Which is the Best Text to Speech Wav Files Software?
VoxBox is the world's most advanced audio reader. You may read articles, emails, novels, and much more. You can also save your text to the TTS tool in WAV format.
4. How do I Convert Text to Audio Files?
VoxBox can easily convert your text files to audio files.
Conclusion
If you have a problem reading aloud texts, it has gone as a result of the most recent AI improvement. Take advantage of this new technology like text-to-speech software or internet tools that allow you to read any form of material in any voice you like. Using text to speech to WAV file software and Store them in WAV format is the ultimate solution because the audio quality is not compressed.
VoxBoxis a powerful audio recording and TTS tool that users may install on their PC. It offers a sample version that allows people to see how it works and how productive it is.