What is the Best text-to-speech software for generating Korean voice, In this article, we will discuss the top 4 voice generators that can offer Korean voice with fast processing and different voices. easily help you generate voiceover in Korean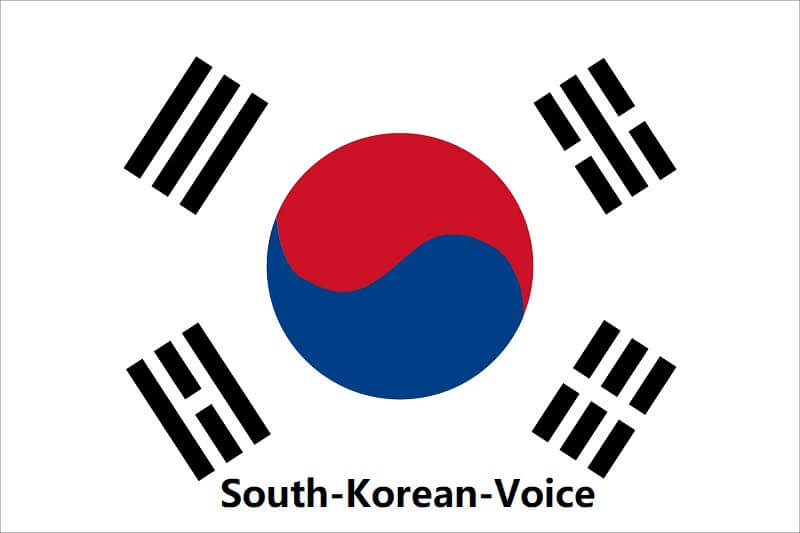 Part 1: Top 4 Korean Text-to-Speech Vice Generator
Voxbox is a text-to-speech software that supported generate south Korean voiceovers for your podcast, and audiobooks easily. which also supported more than 46 languages like Japanese, Spanish.

Key Features:
Supported 100+ accents like British, Chile accent & Aussie accent,etc.

46+ global languages like French, Japanese, Hindin.

Supported more than 3200 voices.

Mutiple functions like voice record, generate, convert, speech-to-text, and edit.

You can export the file in different audio formats, like MP3, WAV, etc.

Supported adjust parameters like Pause, Pitch, Emphasis, Volume, Speed, etc.

It has an intuitive and straightforward interface.

Safe & easy-to-use, No Ads.
Tips
Listen to the Korean Voice on the VoxBox.

Review:
The best thing that people love about this tool is that it can be used for different application scenarios. Users have praised the tool for being safe and simple to use. Moreover, people love that they can explore a wide range of expressive voice styles.
Try it Free
2. Narakeet
Narakeet is an exceptional text-to-speech to generate Korean voice for adding narrations and subtitles to videos.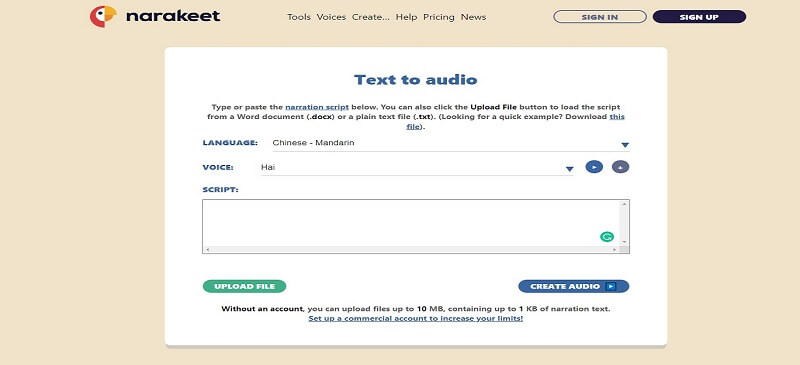 Key Features:
It is one of the most natural-sounding text-to-speech tools.

It can convert text to speech in more than 80 languages and more than 500 voices.

Narakeet also helps you to add narration to videos quickly.

If you want to create a training lesson, you can do it with Narakeet.

It can convert a word document or any text script to an audio file at high speed.

With Narakeet, you can also convert PowerPoint to video.

Moreover, you can create videos from images and audio with this tool as well.
Review:
People have reviewed this app as an all-in-one tool. With the addition of video editing, it is one of the complete text-to-speech tools. It has a variety of voices and languages as well.
3. NoteVibes
NoteVibes is an online text-to-speech, which also comes to converting Korean text-to-speech, this is one of the best online tools you can find. It not only converts text to speech but also allows you to edit it accordingly.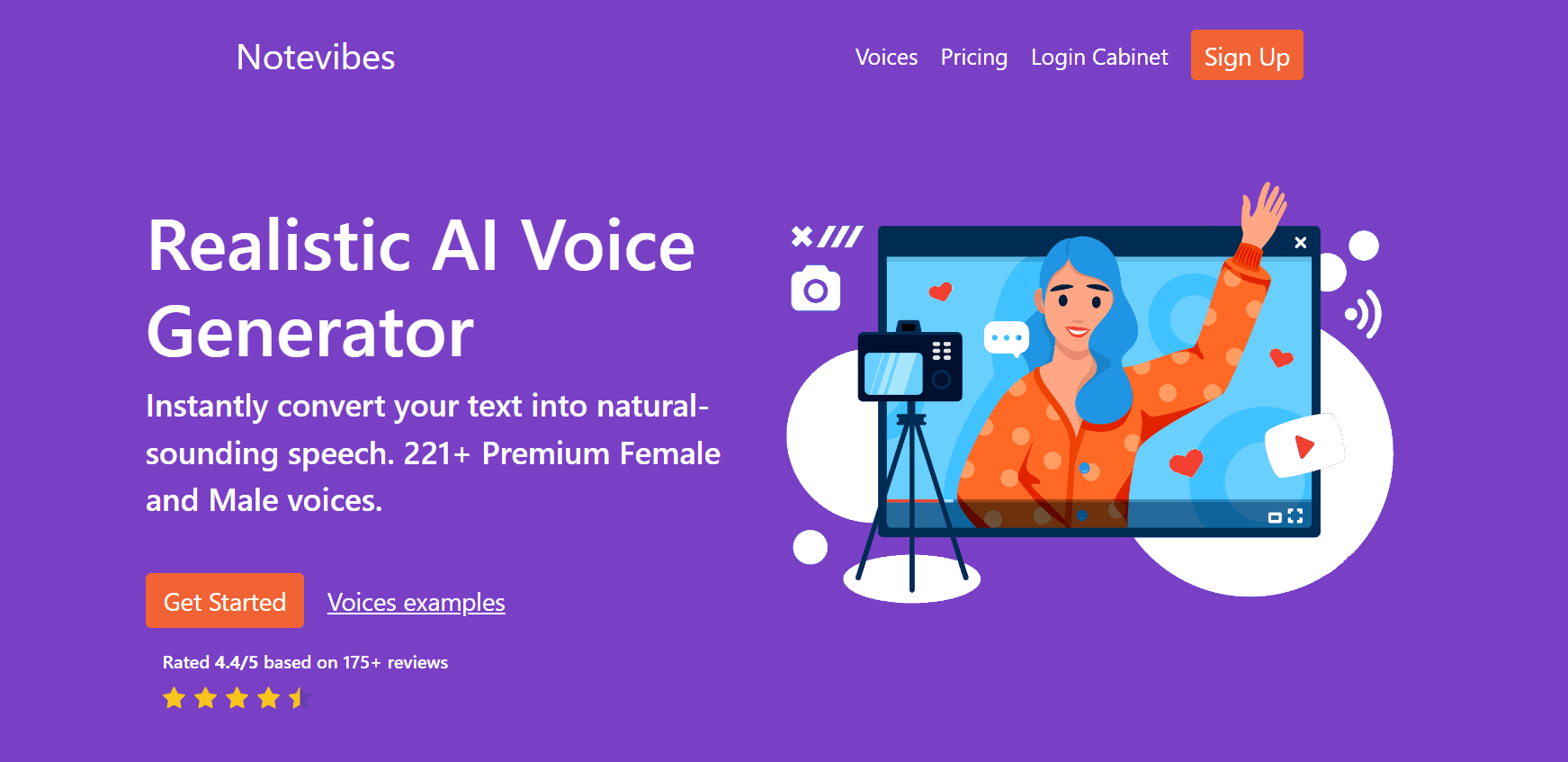 Key Features:
NoteVibes has more than 220 premium male and female voices, so you can choose easily.

This tool is very fast. With just a click, your text is converted to speech.

It is affordable and reliable as it has international corporate clients.

With NoteVibes, you can convert not only Korean text-to-speech but also other 25 languages.

It also allows you to edit the voice output using different options.
Review:
Users have loved the feature of adding pauses, controlling the volume, and adjusting the pitch of the tool. The best thing about this tool that users find attractive is its reliability. It is a safe tool that also takes care of people's privacy.
Microsoft has also entered the game of text-to-speech tools. which also supported customizing the output into a realistic Korean voice using its different speaking styles and tones.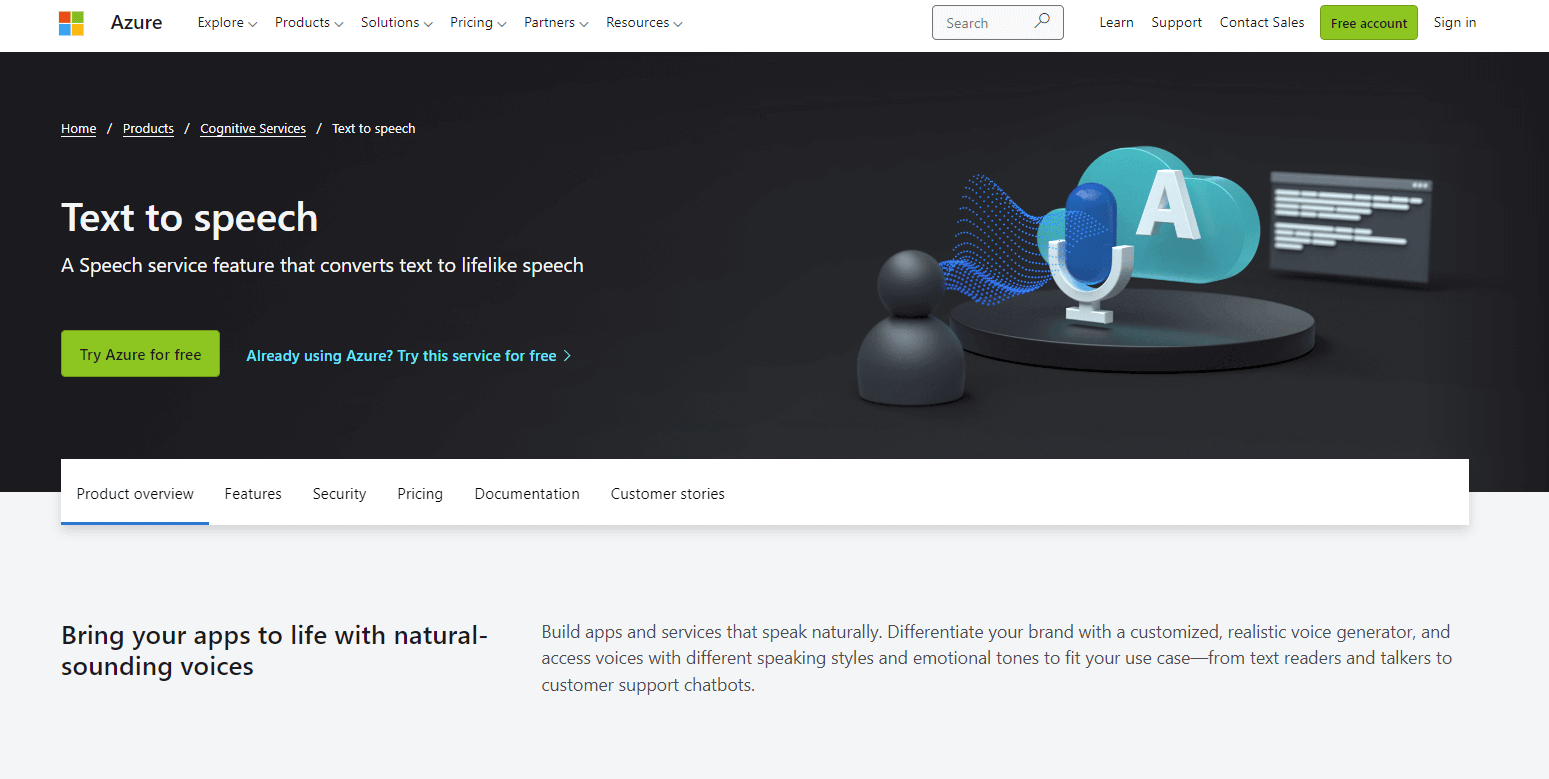 Key Features:
Azure is a great TTS tool that can synthesize speech into sounding lifelike.

You can use different styles and tones to match the intonation and emotion of your content.

With Azure, you can create a unique and customizable text-talker voice using an AI voice generator.

It allows you to adjust the pitch, rate, pauses, pronunciation, and other options to add a natural touch to your voice.

Azure can be used anywhere, including the cloud, due to its flexible deployment.

The privacy and safety of the content are highly taken care of with Azure.
Review:
Not even individuals, but Azure has corporate clients as well. All the users have reviewed this app as a help to convert text into speech with AI and its cognitive services. Many companies have improved their customer support with multilingual voice assistants using Azure.
Part 2: Comparison of Top 4 Korean TTS Generator
Software
Key Feature
Price
User Rating
iMyFone Voxbox

3200+ voices & 46+languages & 100+ accents

$14.95/monthly

$39.95/yearly

$79.95/lifetime

4.8*
Narakeet

500+ Voices & 80 languages

30 minutes @ $0.20 per minute

300 minutes @ $0.15 per minute

1000 minutes @ $0.10 per minute

2500 minutes @ $0.08 per minute

10000 minutes @ $0.05 per minute

4.8*
Notevibes

225+ Voices & 25+ languages

Personal Pack: $8/m

Commercial Pack:$90/m

Corporate Pack:$4000/yeraly

4.7*
Azure

250+ Voices & 70+ languages

Pay only for what you use, with no upfront costs. With Text to Speech, you pay as you go based on the number of characters you convert to audio.

4.6*
Conclusion
Maybe you have more knowledge about text-to-speech software, and you can choose the best Korean text-to-speech software for your purpose, but if you still have confused about how to choose, I'd recommend iMyFone Voxbox, which not only supported generate south Korean voiceovers for your podcast, and audiobooks easily. but also supported other character Ai Voice for Video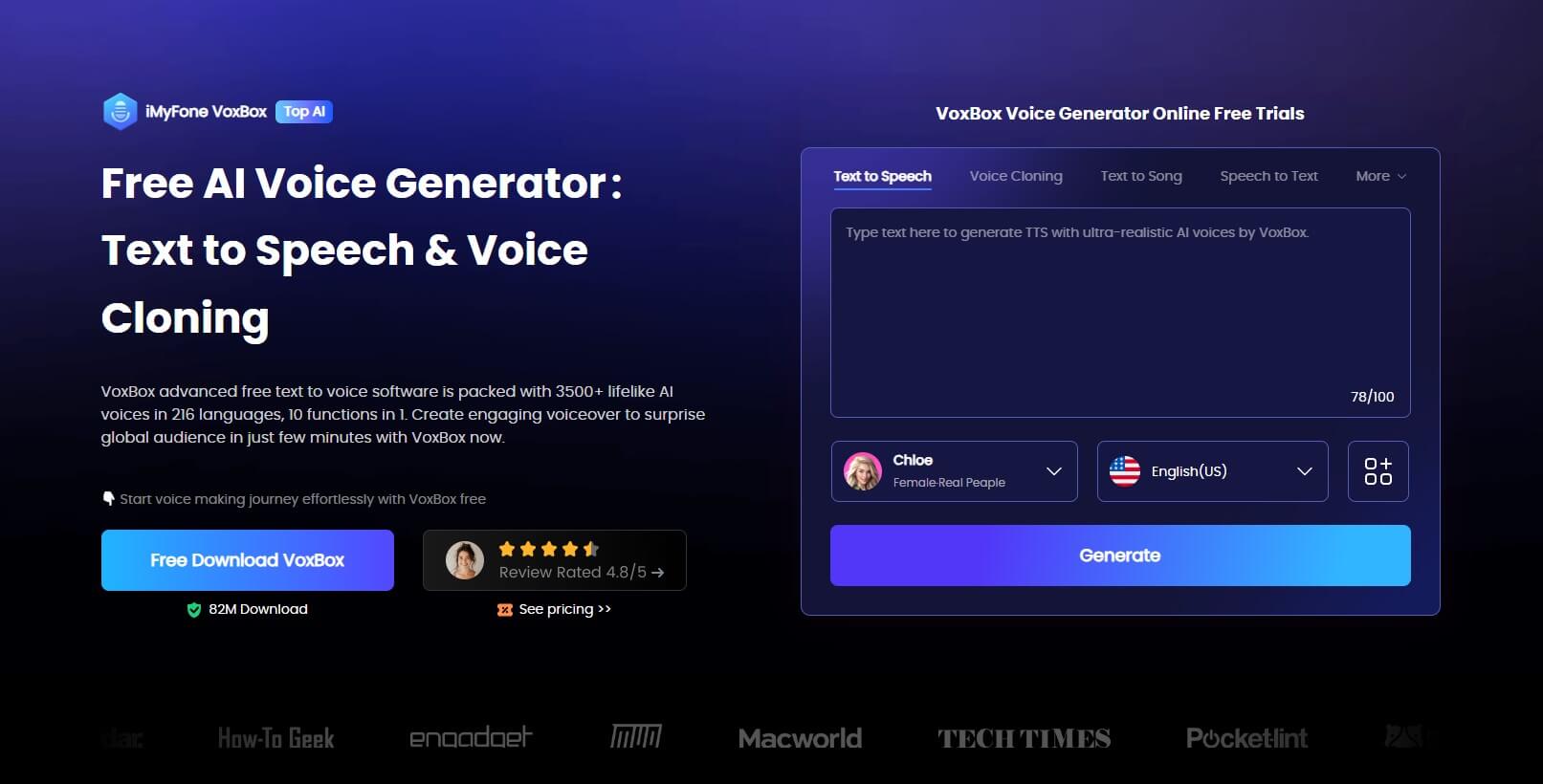 Watch this video to learn more about the Best TTS Tool iMyFone VoxBox:
Try it Free