YouTube, TikTok, and Instagram shorts are now riddled with media that use text-to-speech tools to add audio to their content. The method is primarily used by people who are either too shy to speak or English is not their native language. So the most famous voices in these cases have been generic Male and Female voices because they are free to use.
Today's article is about one of the most famous Male voices, Joey, which you can quickly generate using any of the Joey voice text to speech generators from the list. If you want to know if it is easy, then let's begin.
Part 1: Best Joey Text to Speech Voice Generator
So in this section, we present to the readers three of the best Joey voice text to speech generators that can generate the best quality output audio files.
iMyFone VoxBox text-to-speech tool is your ideal and most professional choice for Joey voice text to speech tool because the number of voiceover options that they provide is unmatched by a select few. Furthermore, you may use many languages to convert your text or speech. Let's understand why it is the perfect option for a reliable Joey voice text to speech generator.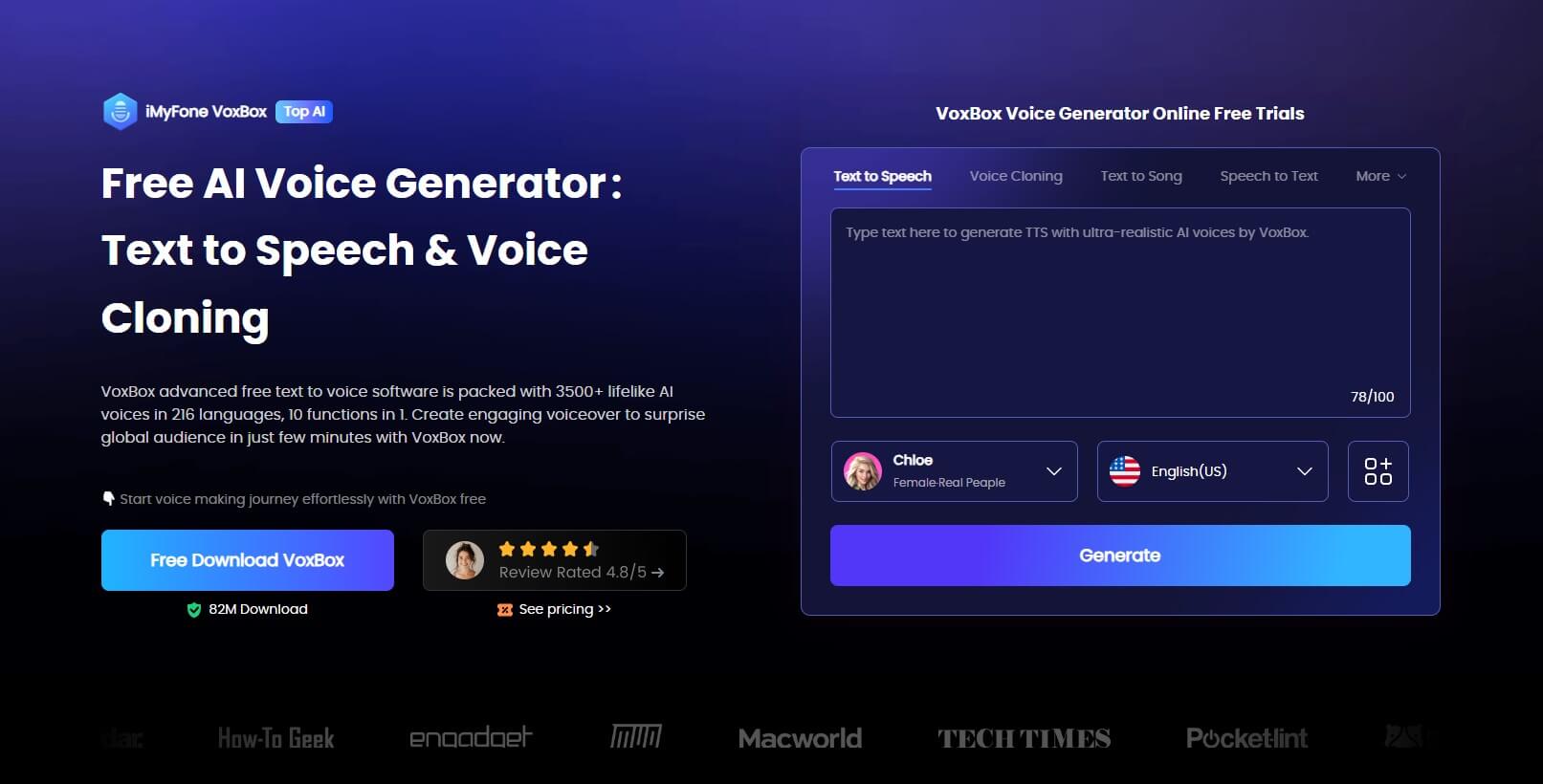 Key Features:
Most unique voices among class meme-making voiceovers that will make your content viral.

Multiple options of generic speakers with different accents like Irish, French, Australian English, and a lot more in many languages.

You can convert voices or text to Joey voice text to speech voiceover using TTS or even STT, which you can tweak as much as you like.

3,200+ voiceovers.

Unlimited possibilities where you can use this Joey voice text to speech tool, such as an announcer in crowded places, during streams for a more professional voice, having fun with friends, teaching other accents, and so on.
How to Steps:
Step #1: After you have installed VoxBox from iMyFone's official website, open the app.
Step #2: To use the TTS feature, you can go to the Text to Speech tab and choose Joey from the Voice drop-down tool.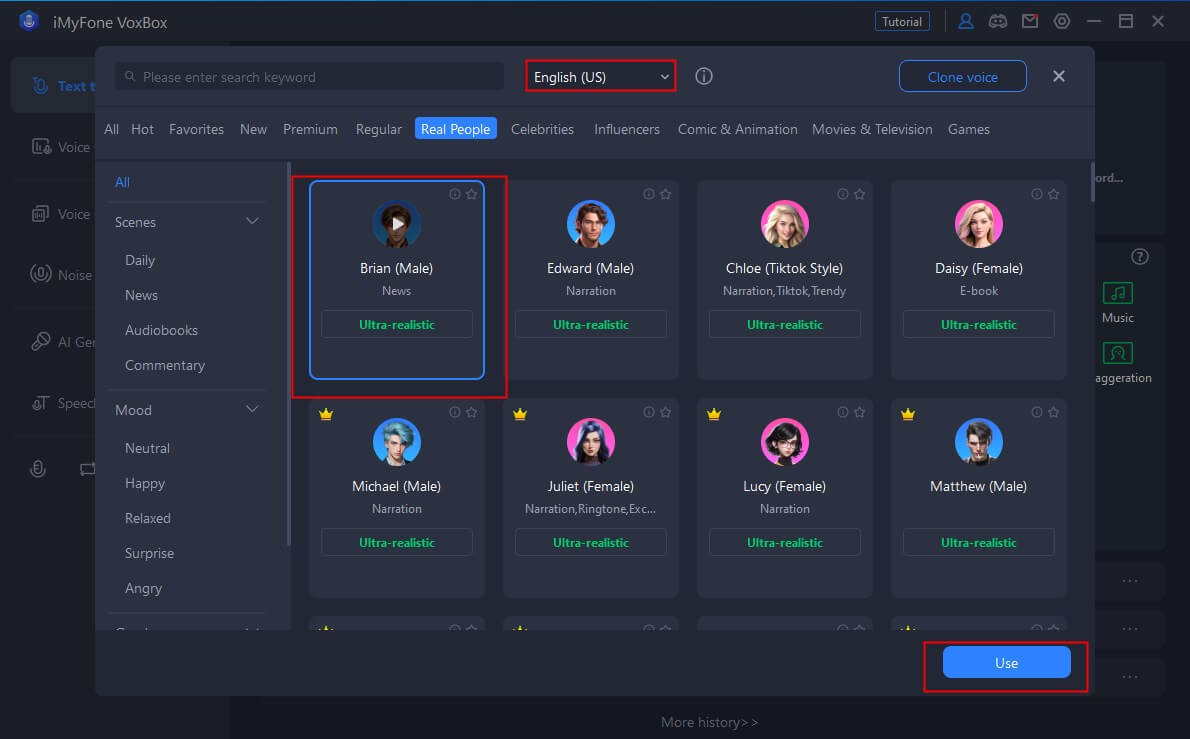 Step #3: Make sure you select All Voices from the Voice Type options menu.
Step #4: Enter the text you like and press convert.
Pros:

Great tool for any streamer or content creator.

Great possibility of using this voice as a narrator or speaker in crowded places due to the clarity of the voice.

A lot cheaper than similar tools.

The FakeYou Barack Obama voice generator tool is entirely free due to users supporting it and millions of users and followers each day.
Cons:

Still no Mac app.
So if you are looking for an online tool with polish, then ReadLoud is your answer. You can't go wrong with different voices in many languages as you can try to practice your language. You can even talk to a friend who needs to speak English better.
Key Features:
Convert any of your content into Joey voice text to speech generated voiceover.

You can listen to chapters from your favorite book or journal, reports, and much more.

Over 30 voiceovers are available in 10 unique languages.

Adjustable speed, pitch, and pauses with sliding controls between sentences or whole paragraphs.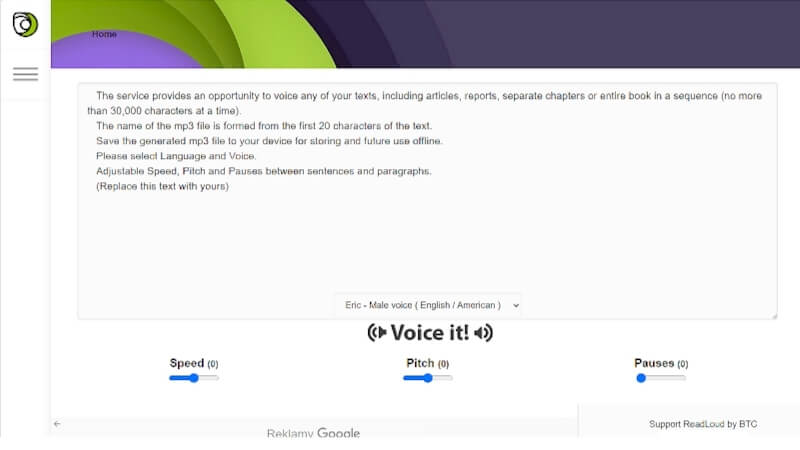 Pros:

Excellent clarity and naturality in the generated voices.

Most common languages are available, which is great.

A 30,000 allowed word count is enormous for a free tool.
Cons:

Other than English and Australian, only one voiceover option is available.
With the help of NextUp Technologies' acclaimed Ivona TTS application, Windows PCs and mobile devices can speak like people, increasing usefulness and ease of access.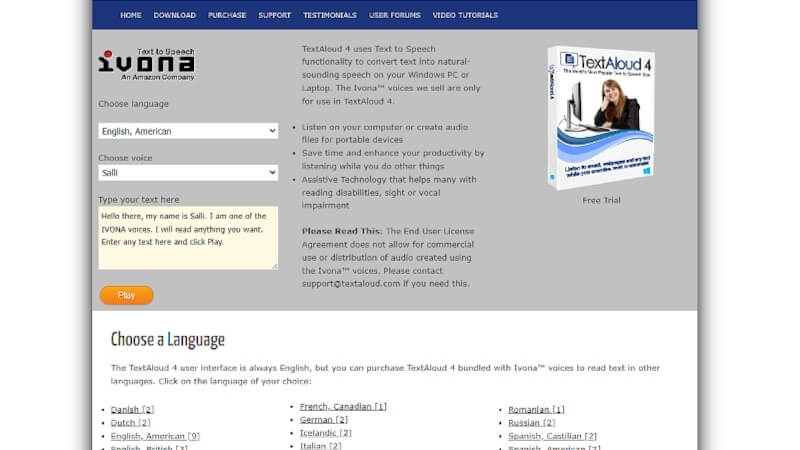 Key Features:
Without using different 3rd party applications, the app can function independently with increasing flexibility and usability.

The Ivona voices that You can only use NextUp Technologies offers with TextAloud version 4.

The Ivona text-to-speech tool from NextUp Technologies can produce voices in up to six unique voices and supports over 20 foreign dialects.
How to Steps:
Step #1: For the online tool, please access their website and enter your text.
Step #2: Choose a voice and press play.
Step #3: If you want unlimited flexibility, download and install their app after paying.
Step #4: Enter the text in the provided area.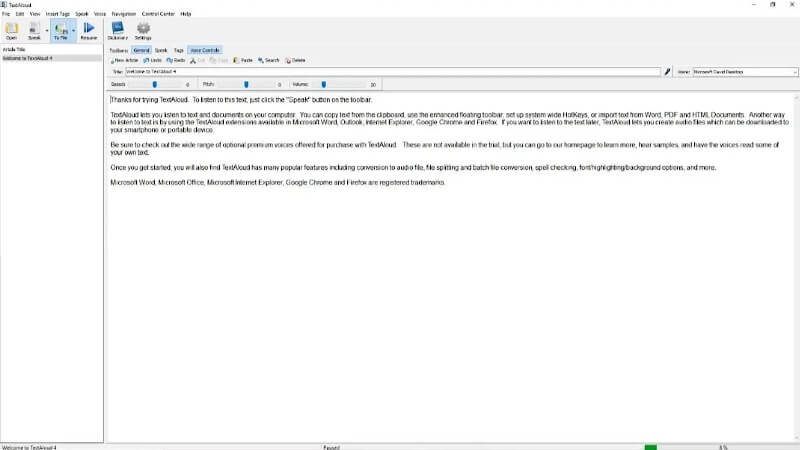 Step #5: When you have written, press the speak button as shown to start playing in your chosen voice.
Step #6: Numerous options to tweak your results.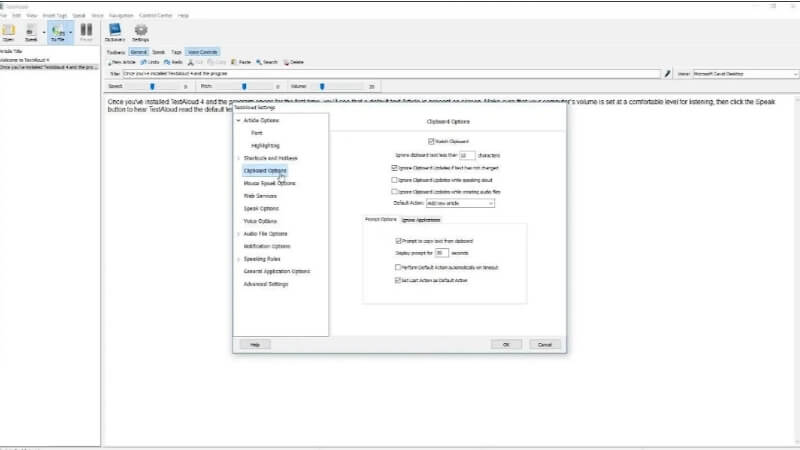 Pros:

Powerful tool.

Numerous tweaking options.

Simple and easy UI.
Cons:

You can't access much until you pay the full price.
Part 2: FAQs about Joey Voice Text to Speech
1. Which is the best Joey voice text to speech generator?
You can find three of the best Joey voice text to speech generators in this article which can be a massive help for whatever purpose you want to use this fantastic tool. Each of these apps has its pros and cons and can be used or chosen based on your preference.
2. How can I make Joey voice online and on PC?
In this list of Joey voice text to speech voice generator tools, ReadLoud is one of the tools that you can use to generate voices online, while the other two are app based. With ReadLoud, you can enter text in the text box up to 30,000 words and listen to the narrator reading it aloud.
3. How to make Joey text to speech voice?
If you know which tool you want to use for the result of an excellent Joey voice text to speech voiceover, you simply need to enter text, and the tool will do wonders for you. Remember, different tools have different steps and requirements to access the said function.
Conclusion
And this wraps up our quest to find the best Joey voice text to speech tool that can generate a tremendous-sounding voice for your projects or digital content on social media. Voice generator tools have come a long way in the past few years and now can provide you with many options and qualities.
In this article, we discussed three unique tools that can help you generate Joey voice text to speech voiceover without the hassle and ease, out of which iMyFone VoxBox is the best due to its vast library of languages and voiceovers.