Are you intrigued by the charm of the British accent? From the silver screen to the corporate world, the British accent holds a timeless allure that captivates audiences worldwide.
In movies, it adds sophistication and elegance to iconic characters, while in the business realm, it exudes professionalism and authority during presentations and public speaking engagements. Furthermore, in the realm of language learning, the British accent serves as an aspirational goal for many enthusiasts striving to refine their English pronunciation.
In this article, we will compare British with American accents and also suggest several British accent text-to-speech generators for you.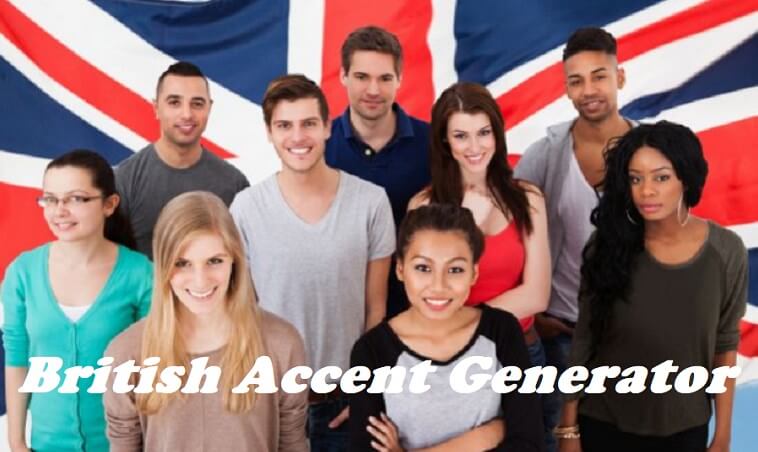 Part 1: British Accent Vs American Accent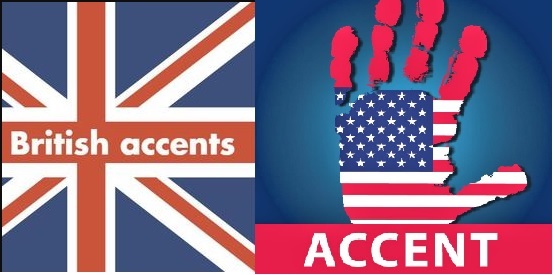 It is not easy to differentiate between British and American accents because these two have various accents. For example, the American accent of people in Texas is different from people living in New York. The same goes for the British accent. The one living in Manchester has a different accent than one living in Glasgow or Nottingham.
However, there are certain differences that could lead to the distinction of each accent. The most common difference is the pronunciation of the letter "R". In the British accent, "R" is not pronounced, while in the American accent, it is pronounced. Moreover, they have different sets of vocabulary. For example, an American will say an elevator, while a Britisher will say lift. There are also some differences in the spellings of certain words, humor/humour, centre/center, litre/liter, and so on.
Part 2: How about The British Accent Voice Generator?
If you are looking for a British accent voice generator, then iMyFone VoxBox is the best for you. It is not only simple and easy to use, but it is also cheap and reliable. The safety of the user is guaranteed, along with privacy.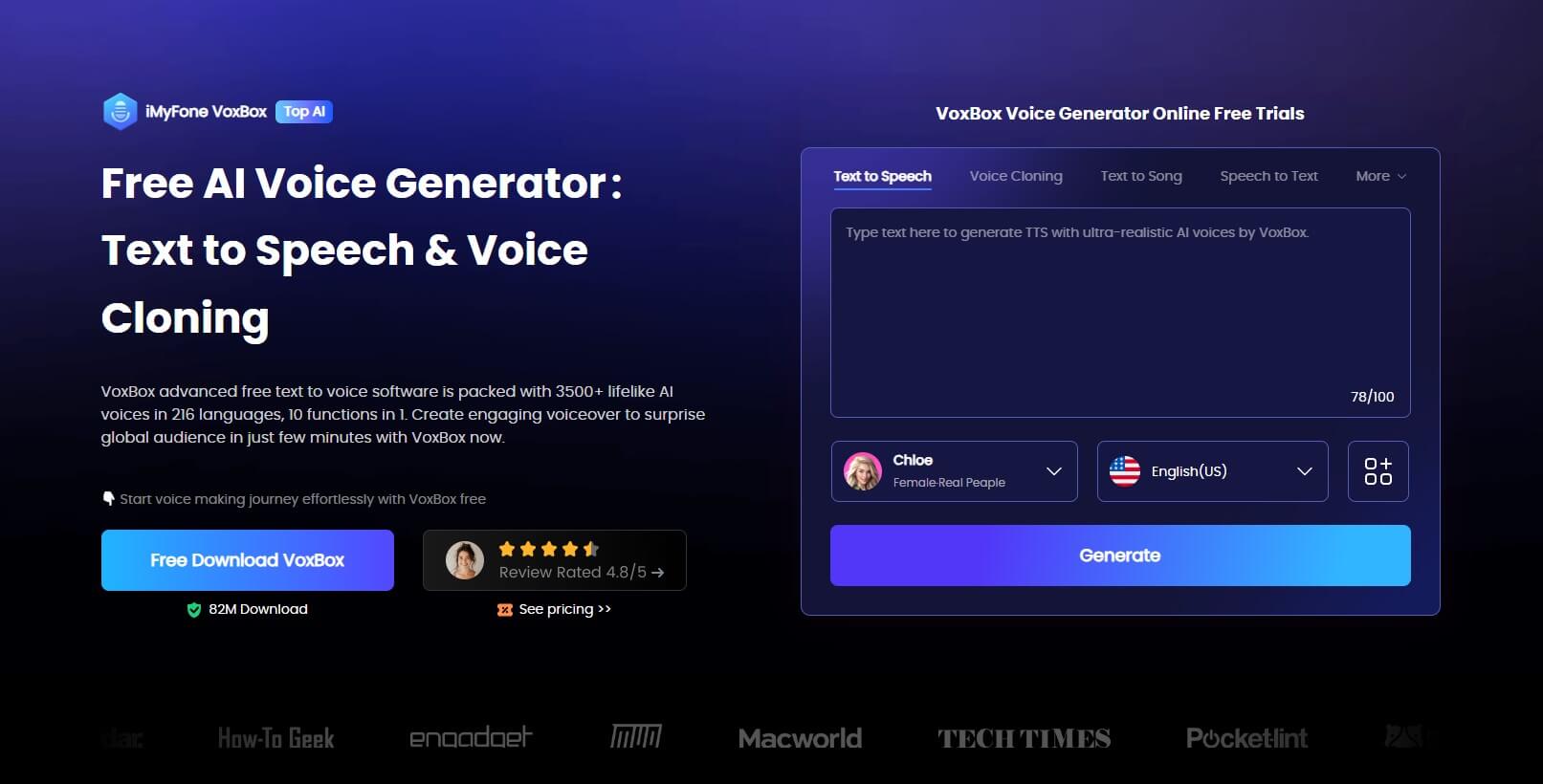 Easy Steps to Get British Accents:
Step 1: Downlaod Voxbox and install it, then open it, and click on "text-to-speech".
Step 2: Select the language(British), voice type, and voice for the output of your text-to-speech. Then click on "Convert".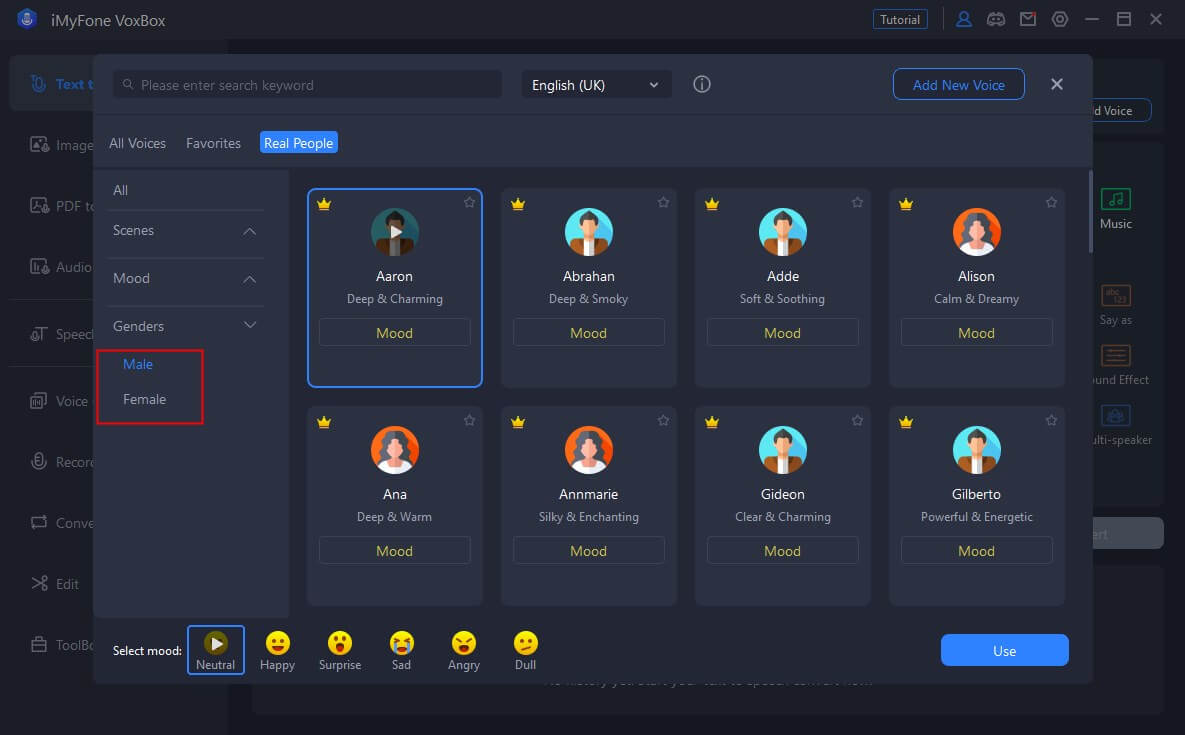 Step 3: After seconds get audio. Click on the "Play" button to hear what it sounds like. Then "Export" the audio to your computer.
Tips
Listen to the British Accent Voice Generated by VoxBox.

Key Features:
A vast collection of 3200+ voices stored in its library.

It covers 77+ major languages and 100+ native tones.

Includes realistic male and female voices.

Enjoy the flexibility of multiple output formats.

Other accents like Italian, South African parovided appart from British.

Six capalities in total: TTS, STT, voice cloning, recording, editing and conversion.

Comprehensive language support for a global audience.
Review:
iMyFone VoxBox is not only used officially, but people use it for entertainment purposes as well. Many users love this tool because of its simplicity and its diversity. The editing and recording feature of this tool is a plus point for the users. The wide range of voice libraries attracts users.
Price:
| Plan | Price |
| --- | --- |
| 1-month Plan | $14.95 |
| 1-year Plan | $44.95 |
| Lifetime Plan | $89.95 |
Part 3: Other British Accent Text to Speech Generators Recommend
1. MicMonster - British AI Voice
MicMonster emerges as an excellent option for a British AI voice generator, the convenience of this online converter lies in its hassle-free usage. Moreover, it offers the flexibility of installation on mobile devices, making it a versatile tool for text-to-speech British accent conversion on-the-go.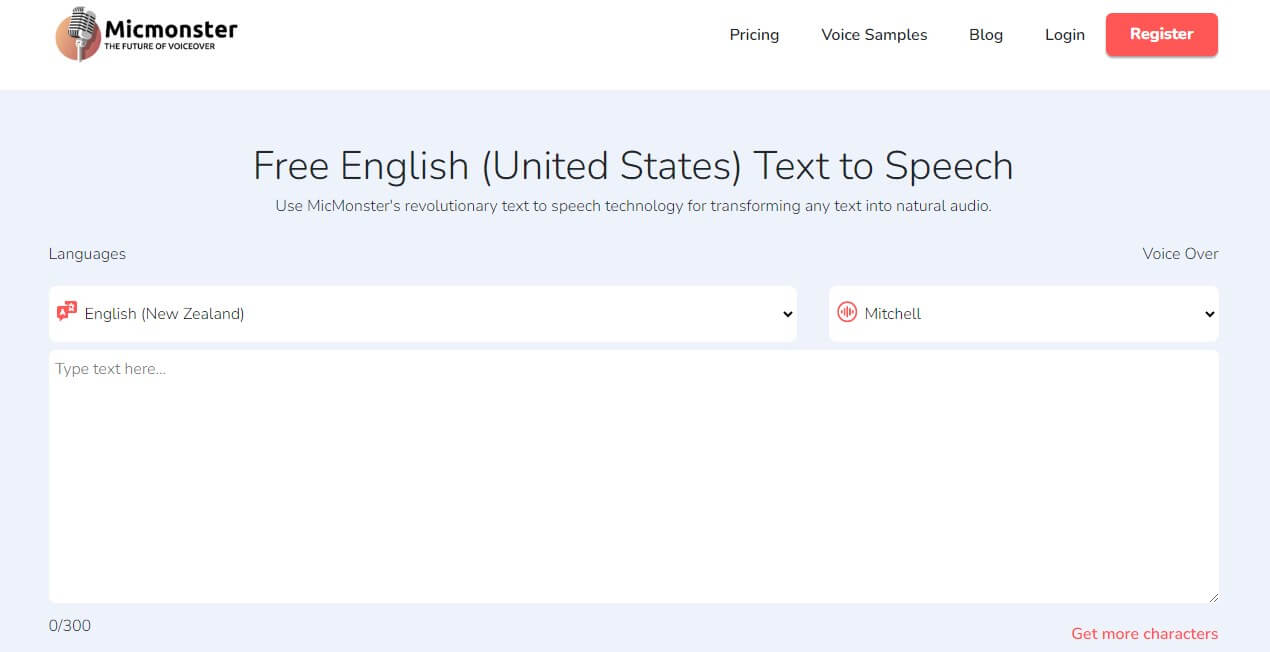 Key Features:
A vast collection of 3200+ voices stored in its library.

an unmatched character limit of 1,20,000.

More than 500 voices and over 100 languages, for diverse text-to-speech needs.

Utilize the inflections tool to customize and refine output AI voices.

Regular updates.
2. Narakeet
Narakeet is an online tool, perfect for creating an British accent generator text-to-speech experience for your online customers or classroom teachings. With its extensive language support and array of features, Narakeet has evolved into an outstanding product for delivering top-notch British accent text-to-speech capabilities.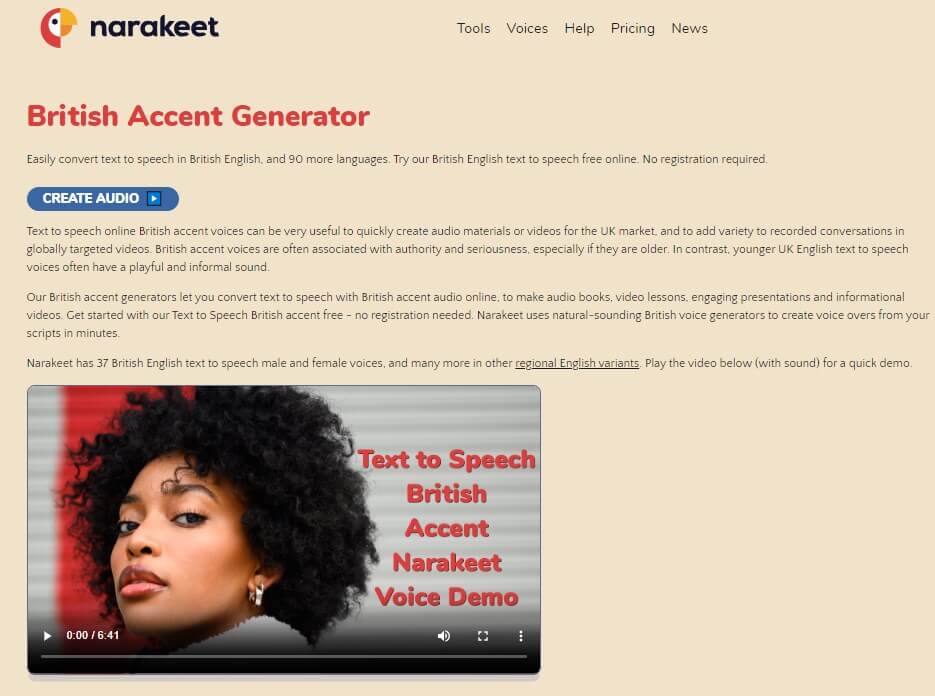 Key Features:
Access a vast repertoire of over 300 voiceovers, encompassing more than 60 languages across the globe.

AI-powered voiceovers with lifelike British accents, free from any robotic undertones.

Diverse accents and dialects in multiple languages.

Transform your PPT presentations into captivating videos.
Part 4: Hot FAQs about British Accent Generator
1. How do you imitate a British accent?
To imitate a British accent, you can use a British accent text to speech generator, which can be a valuable tool to practice and refine your accent. It's a fun and effective way to enhance your accent skills and add authenticity to your voiceovers, presentations, or creative projects.
2. Can I change my accent to British through British AI voice generator?
A British AI voice generator can help you practice and imitate a British accent. It can assist you in producing British-accented voiceovers or recordings, allowing you to experiment with different accents and improve your pronunciation.
Conclusion
In this article, we have discussed the differences between British and American accents. Although most of the words are the same in both accents, there is a difference in pronunciation. With the help of iMyFone VoxBox, you can listen to both American and British accents and distinguish between them.
Moreover, it has a wide selection of voices and languages including Korean, Lao that you can choose from. If you want to edit the output of text-to-speech British accent, that can also be don't using iMyFone VoxBox. Download the trial of this tool and listen to any accent that you want.