Many people in the world consider English an international language. It is one of the most spoken languages in the world but also has the greatest number of accents. There are different pronunciations and word selections for each accent. The two most common accents for English are the British accent and the American accent. In this article, we will discuss both accents and also mention a text-to-speech tool to generate the British accent.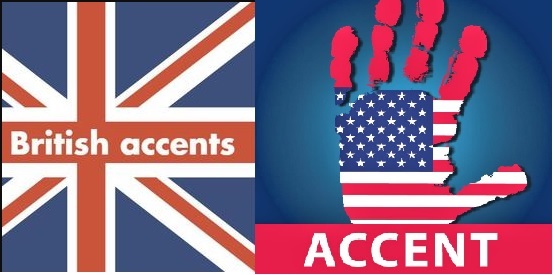 Part 1: British Accent Vs American Accent
It is not easy to differentiate between British and American accents because these two have various accents. For example, the American accent of people in Texas is different from people living in New York. The same goes for the British accent. The one living in Manchester has a different accent than one living in Glasgow or Nottingham.
However, there are certain differences that could lead to the distinction of each accent. The most common difference is the pronunciation of the letter "R". In the British accent, "R" is not pronounced, while in the American accent, it is pronounced. Moreover, they have different sets of vocabulary. For example, an American will say an elevator, while a Britisher will say lift. There are also some differences in the spellings of certain words, humor/humour, centre/center, litre/liter, and so on.
Part 2: How to Use Text-to-Speech to Generate British Accent?
You can use iMyFone VoxBox to generate a British accent for text-to-speech. It is fairly easy to use. Here is how you can do it.
How to use:
Step 1: Downlaod Voxbox and install it, then open it, and click on "text-to-speech".

Try it Free

Step 2: Select the language, voice type, and voice for the output of your text-to-speech. Then click on "Convert".

Step 3: After seconds get audio. Click on the "Play" button to hear what it sounds like. Then "Export" the audio to your computer.
Tips
Listen to the British Accent Voice Generated by VoxBox.

Part 3: How about The British Accent Voice Generator?
If you are looking for a British accent voice generator, then iMyFone VoxBox is the best for you. It is not only simple and easy to use, but it is also cheap and reliable. The safety of the user is guaranteed, along with privacy.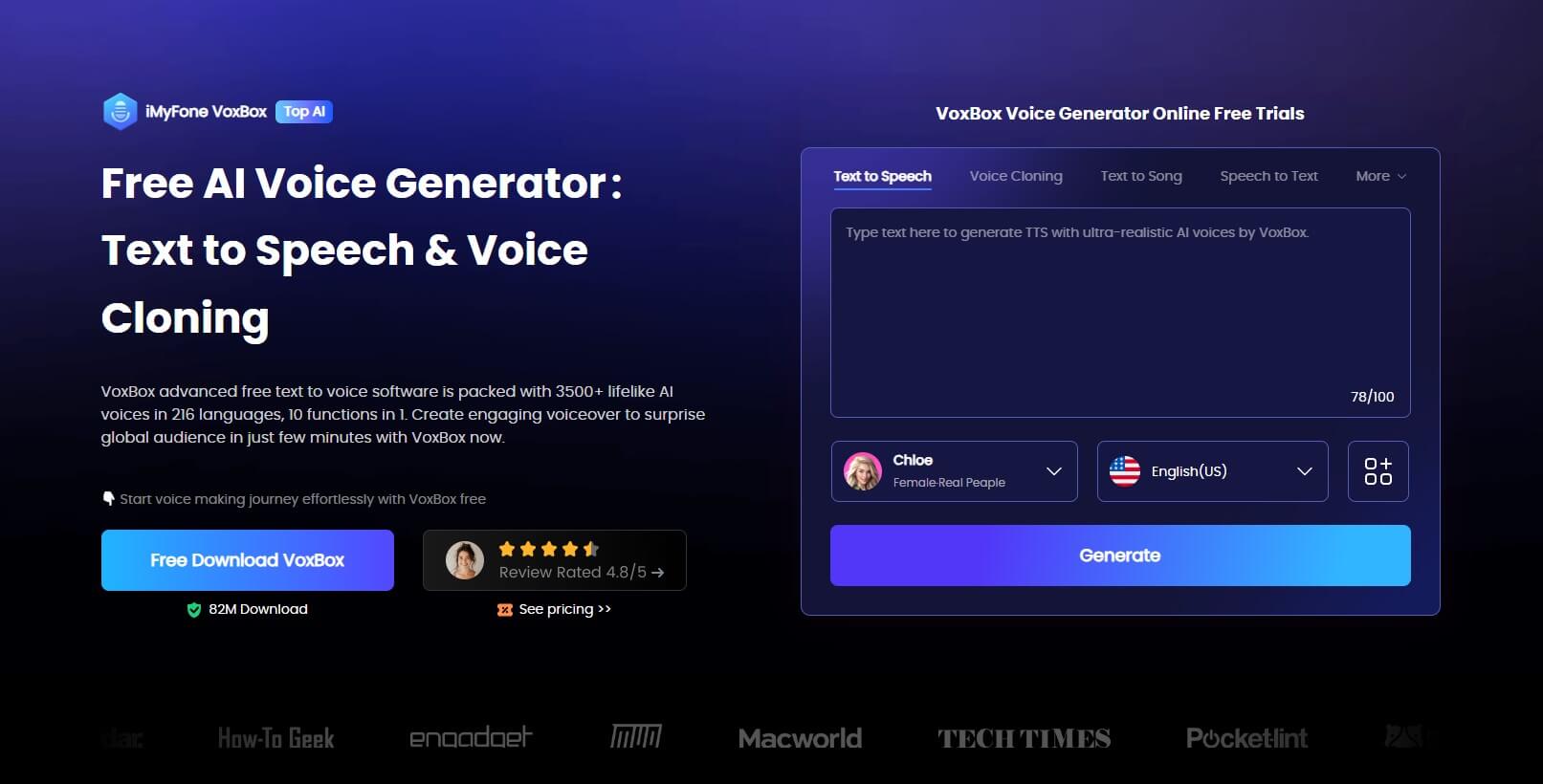 Key Features:
3200+ voices like Rappers, YouTubers, Cartoons, Celebrity, etc.

46+ languages like Spanish, Japanese, Indian.

100+ accents like a Aussie accent and a Hindi accent, etc.

Multi-in-1 software of voice record, generate, convert, and edit.

Supported Parameters like Speed, Volume, Pause, Pitch.

You can export the file in different audio formats, like MP3, WAV, etc.

VoxBox also has editing features like trimming, cutting, recording.

It has an intuitive and straightforward interface.
Review:
iMyFone VoxBox is not only used officially, but people use it for entertainment purposes as well. Many users love this tool because of its simplicity and its diversity. The editing and recording feature of this tool is a plus point for the users. The wide range of voice libraries attracts users.
Price:
| Plan | Price |
| --- | --- |
| 1-month Plan | $14.95 |
| 1-year Plan | $39.95 |
| Lifetime Plan | $79.95 |
Conclusion
In this article, we have discussed the differences between British and American accents. Although most of the words are the same in both accents, there is a difference in pronunciation. With the help of iMyFone VoxBox, you can listen to both American and British accents and distinguish between them. Moreover, it has a wide selection of voices that you can choose from. If you want to edit the output of text-to-speech, that can also be don't using iMyFone VoxBox. Download the trial of this tool and listen to any accent that you want.
Watch this video to learn more about the Best TTS Tool iMyFone VoxBox:
Try it Free