Are you looking for a black AI voice generator to get black AI voices with their distinct accent and convert text to speech, for content creation, audio books making, AI rap cover making, and more? If so, you can get the perfect solution in this article.
This article will cover the best 6 Best Black man text to speech AI voice generators and their features, benefits, and drawbacks for your reference.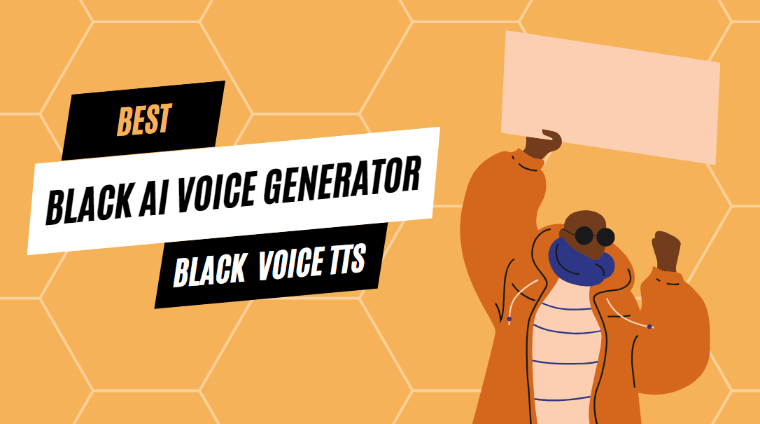 Part 1: Top 3 Black AI Voice Generator For Text to Speech
This section will discuss 6 of the best black AI voice generator for text to speech using black man AI voice.
These best black man AI voice text to speech generators are based on how they function swiftly and smoothly in practical cases.
One of the fantastic black AI voice generator for converting sleek black man voice text to speech, iMyFone VoxBox offers a few extra options to its operations that add shine to its website and desktop app.
It is exceptional, with over 3200 voice styles that can read text from any compatible format in 77+ languages.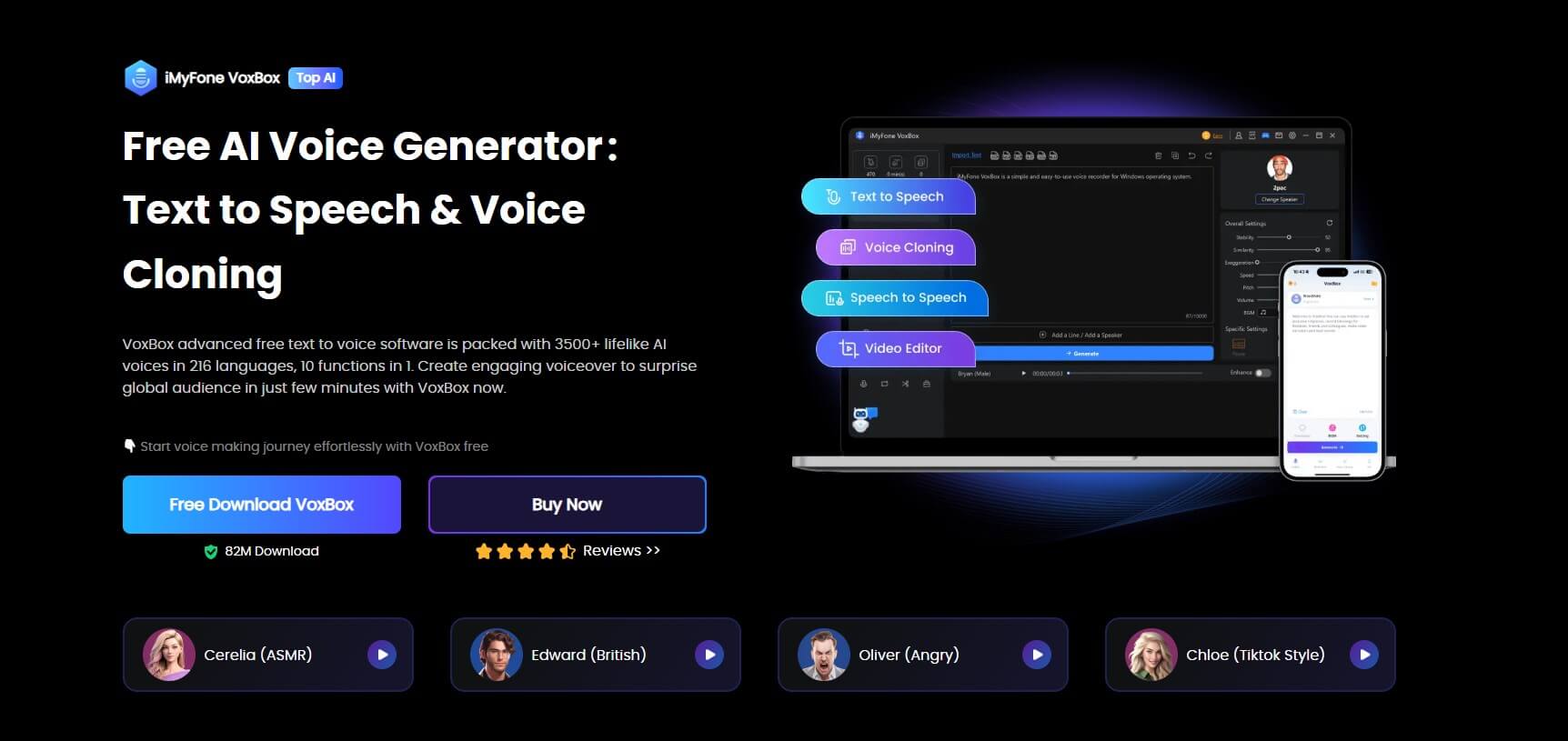 Tips
No voice artists are needed, and no recording equipment is needed. You can easily convert your text to speech and voice using
iMyFone VoxBox
, the best
Black Man AI Voice Generator
! Download it and try it out for free now!
How To Get Black Man AI Voice Using Voxbox:
Step 1: Download and install VoxBox software from iMyfone website.
Step 2: Click on "Change Speaker" to choose voice of black man from the voice options, enter your desired text, and click on the "Convert" button to generate the voiceovers.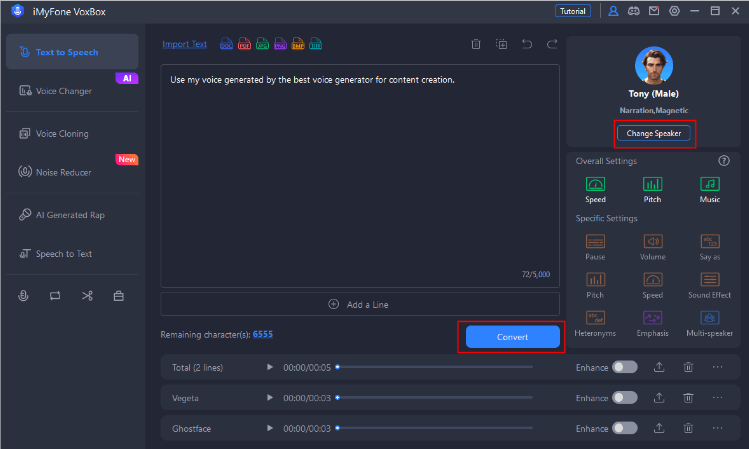 Step 3: Download the file in your preferred format and enjoy.
Key Features:
3200+ voices, including musicians, content creators, cartoons, celebrities, and more.

In a single package, voice recording, generation, conversion, and editing software.

There are 77+ world languages, including Japanese, Spanish, French, etc.

It enables you to export several audio files in various formats simultaneously.
Pros:

It is safe and dependable to use.

Various voiceover choices enable ambitious streamers and podcasters to create fantastic material.
User Comments:
iMyFone Vox Box has always been my go-to tool for creating humorous black man voice text to speech voiceovers for my gaming videos.
You may also alter your voice and add voice effects, which has always come in handy for my business.
Watch this video to learn more about the Male Voice Generator voxbox:
Narakeet is a black man text to speech clip generator to get black AI voice, a web platform that enables users to compose narrated films inexpensively. It was designed for a worldwide audience and covered over 500 voices and 80 languages.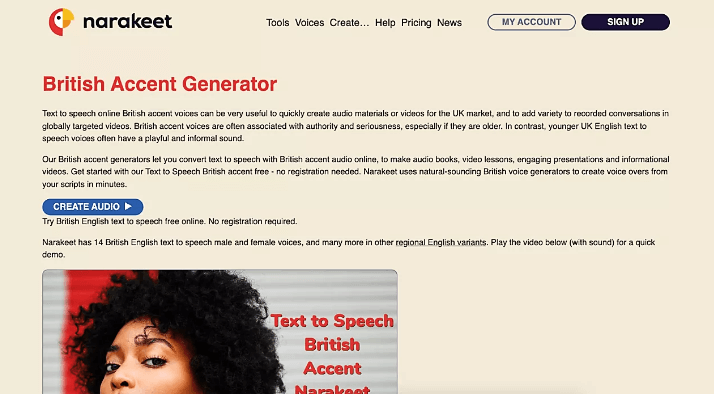 Key Features:
The site is compatible with three major speech formats M4A, Mp3, and Wav.

The website has eight distinct Spanish voices (male and female).

Narakeet can convert text from any file, even presentation slides, into voice.

You can also download or save the audio of voiceovers.

You may also select from a variety of regional accents and variants.
Pros:

You can submit files up to 10 MB in size and narrate text up to 1 KB in length.

This online tool does not require registration.

Narakeet allows you to select multiple languages.
Cons:

To use this tool, you must have a strong internet connection.
User Comments:
Narakeet is a two-in-one system for a content producer like me that lets me make voiceovers from the text while editing my films and black man voice text to speech. I no longer need to worry about obtaining two separate software to complete my tasks.
With over 2,000 voice cloning options, FakeYou is a simple AI voice tool that generates authentic voices from the contemporary era, whether you wish to troll a friend or need a rich fake black voice text to speech tool to listen to a piece in the voice of your pick.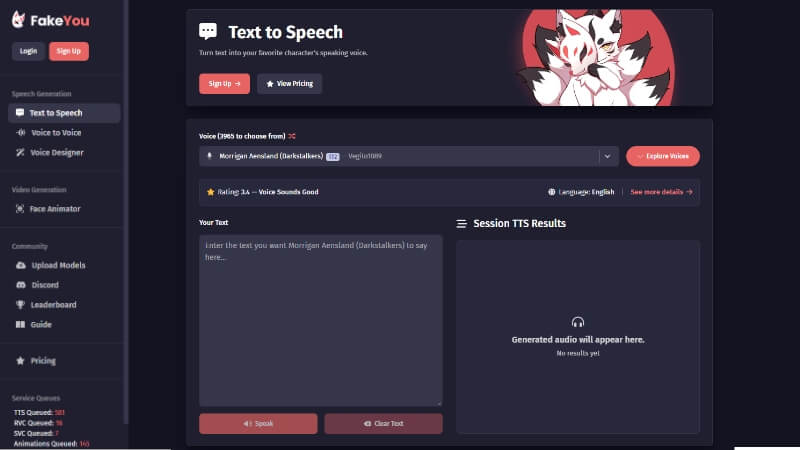 Key Features:
You may use FakeYou to skillfully mimic any voice.

FakeYou features a simple user interface and is an incredible black guy voice generator.

You may listen to the TTS voice generator before downloading or sharing it.
Pros:

Extremely simple and straightforward to use.

You may also clone your voice using the clone option.

It is also an online tool, so there is no need to download anything.

Millions of users and patrons support its website.
Cons:

TTS processing time varies depending on the internet connection you utilize.
User Comments:
Changing my voice has been an excellent exercise, but I don't want to spend dollars on an application.
As a result, my go-to voice changer is the Fake you online text to voice changer to prank my friends and siblings.
Part 2: 3 Amazing Programs to Get Black AI Voices & Sound Effects
Check out these black AI voice generators if you want to use the rich and amusing accents of black males and females. You may easily discover black celebrities or characters in most black voice text to speech engines.
This Android prank call voice changer app,Ownage Pranks, allows you to make at least four free calls before making in-app payments to extend the limit. This application is unusual because it includes premade prank voices, such as a black guy and an angry male.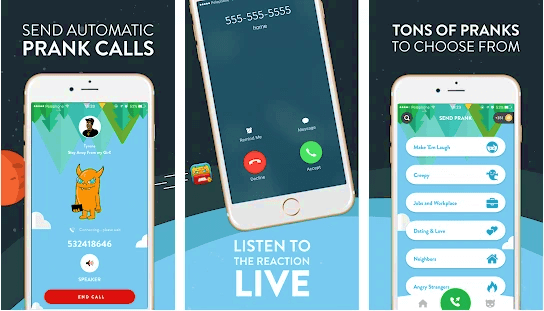 Key Features:
Prerecorded prank calls with skilled voice actors.

Extra credits every day.

Calls from unknown numbers as Prank calls.
Discover the appropriate black voice sound effect and enjoy a fantastic array of sounds, monthly sound library updates, and copyright sound effects like prank voices like black guy voice generators to download from SoundSnap.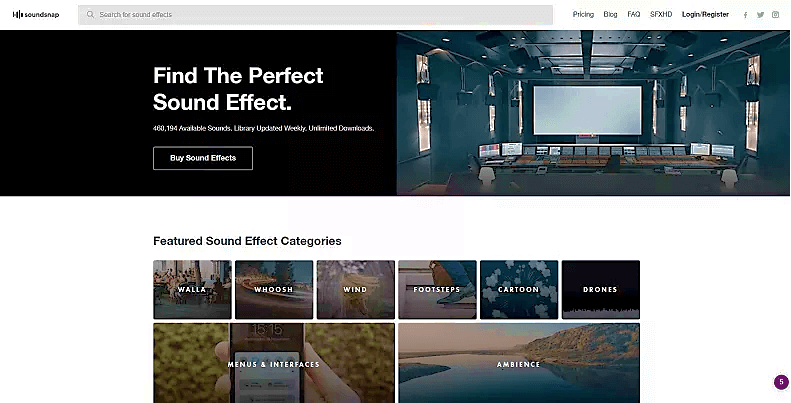 Key Features:
They have an excellent library of 460,000 plus sound effects.

Downloads are limitless.

Tag filtering enhances search.

Filter based on individual Soundsnap contributors, all from the same results page you're presently on.
You may transform your voice into black AI voices in real-time with iMyFone MagicMic You may instantly swap between many voice filters with just a simple tap. You might experiment with whatever voice you choose with over 20 voice filters. While live streaming, gaming, or talking, you may easily change your voice.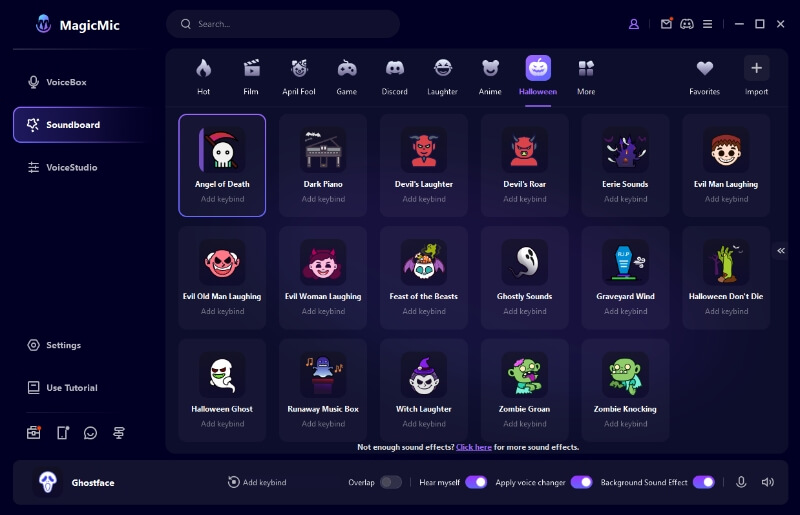 Key Features:
It features one of the finest voice changers, in addition to a voice lab where you may design your sound.

MagicMic features over 200 plus voice effects to be used with your favorite shows.

It can be used directly in games or other apps.
Part 3: FAQs about Black Guy Voice Generator
1. Is There a Black Man Black man text to speech Voice Generator?
Yes, a black man text to speech voice generator exists that produces voices like Jamie Foxx, Travis Scott, Will Smith, and many more.
The top six black guy voice generators are discussed in this article, together with their features, pros, and cons, to assist you in selecting the most effective and incredible one.
2. Where Can I Get Free Black Man Sound Effects?
The online soundboard of these tools/apps listed above contains a plethora of voices that you may use to creatively tease your pals. They contain amazing features like a black guy voice generator for you to enjoy.
3. What is Black AI Voice Generator?
A balck AI voice generator is a tool to get black AI voices, including that of black males and females, for content creation, ausio books, podcasts, marketing, or just for fun.
4. What Can Black AI Voice Generator Do?
It can be used for getting black AI voices for content creation, making marketing material and audio books, or just for fun.
Conclusion
Do you want to find a Black man voice text to speech generator or a Voice Effect? These text-to-voice generator programs listed in this article are ideal if you require a raw and realistic black AI voice generator.
With iMyFone VoxBox, users may import, modify, and combine sounds. It provides a perfect and hilarious feature of a black AI voice generator that you can use to either change your text to speech or change your voice to your favorite celebrity voice with a simple tap.