Do you know who Duke Nukem is and why streamers love to use Duke Nukem voice generator to make AI voice in their streams? Duke Nukem is an iconic character who became famous for his FPS game Duke Nukem 3D which won the hearts of millions due to its charm. Many people have imitated his voice because it has a unique charm that every gamer knows.
Today in this article, we share some tts voice generators that will allow you to imitate Duke Nukem voice with Duke Nukem text to speech.
Listen to Duke Nukem AI Voice for free using iMyFone Voxbox down below!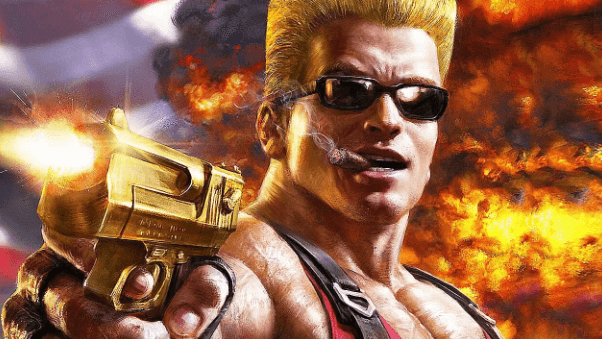 Tips
No voice artists are needed, and no recording equipment is needed. You can easily convert your text to speech and voice using the
Duke Nukem voice generator
iMyFone VoxBox
! Download it and try it out for free now!
Part 1:Best 5 Duke Nukem Voice Generators For Text to Speech
Following are the best Duke Nukem AI voice generator softwares and tools.
If you are looking for the iconic Duke Nukem voice generator when streaming or just for fun, VoxBox is your answer. It can help you make text-to-speech and voice cloning to get Duke Nukem AI voice in 77+ languages without using other software.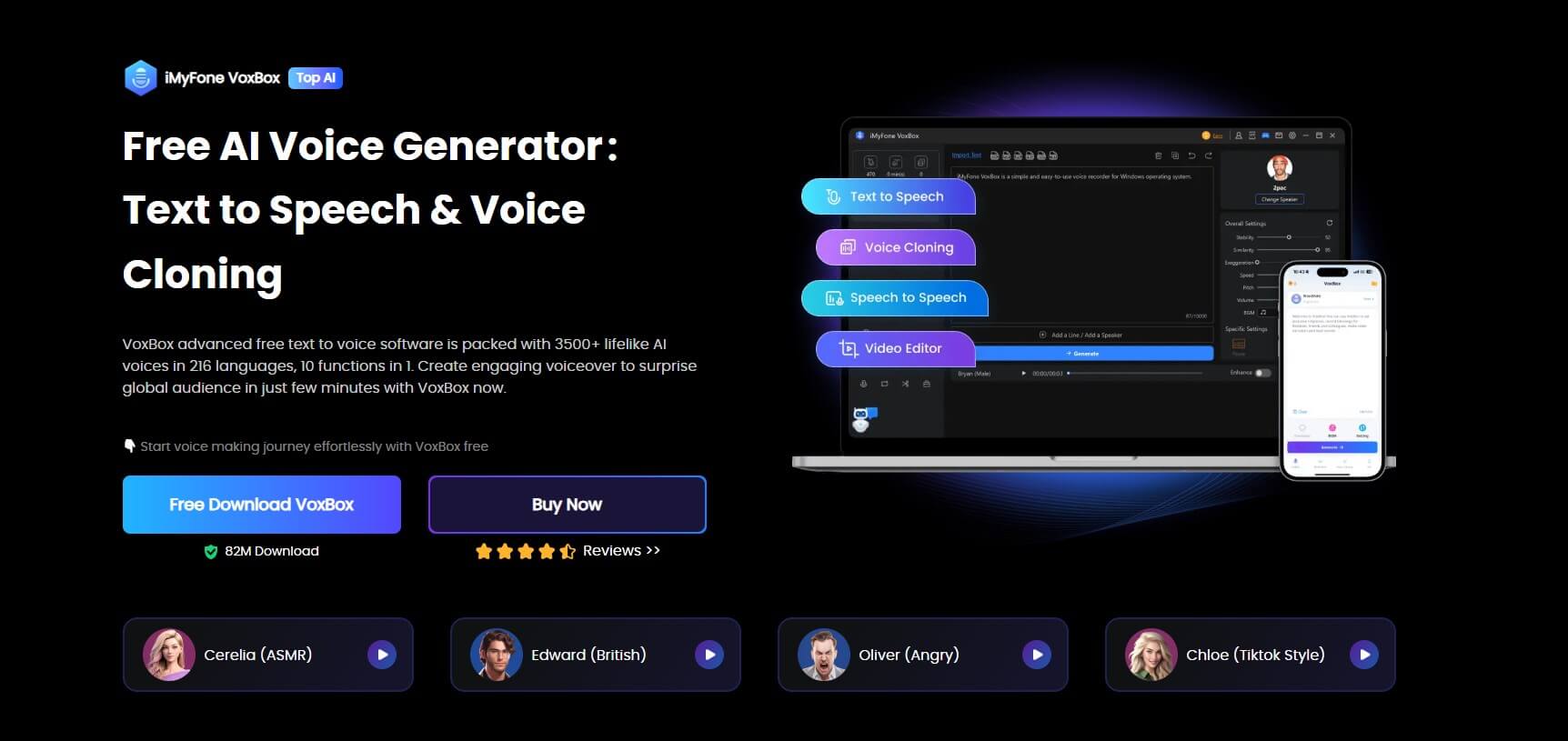 Key Features:
Access realistic Duke Nukem AI voice with several steps.

Export the dubbings in various formats.

Provides a lot of interesting gaming characters ai voice like Dagoth Ur.

3200+ voices to choose from.

2000 free characters for Duke Nukem text to speech conversion.

All-in-one voice generation tool for enhancing gaming experience.
How To Make Duke Nukem AI Voice Using Voice Generator:
#Step1: Download and install VoxBox.
#Step2: Hit "change speaker" option to select "Duke Nukem", enter or import the text and convert. Then you can sdjust the pitch, speed and others depending on your preference.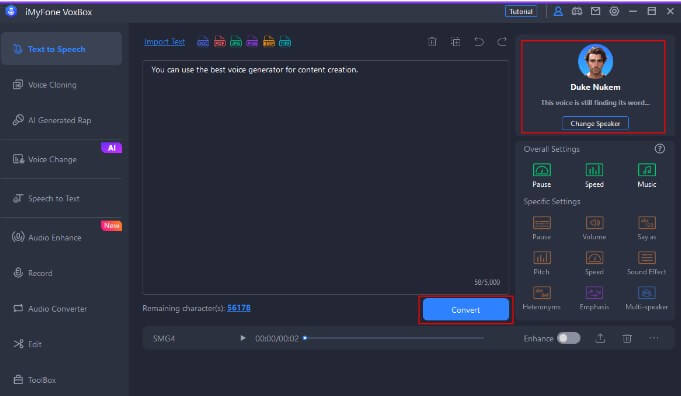 #Step3: Finally, click on "Enhance" to get a clearer audio if you need and save it on your device.
Pros:

TTS, STT, voice cloning, editing, recording, editing supported.

Lots of virtual character voices like Batman.

Compatible with Windows and Mac.
Cons:

The trial version has limited features.
15.ai is a fantastic voice generator for Duke Nukem text to speech that uses powerful AI to generate voices from the text. The tool generates Duke Nukem AI voice in real-time and with 44.1kHz quality.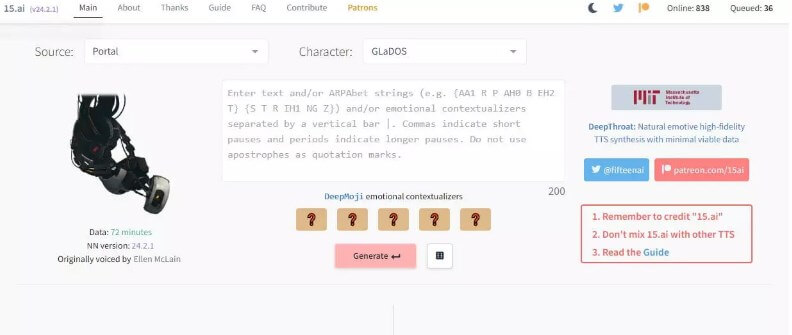 Key Features:
You can use the tool without any signup.

Generating Duke's voice through this Duke Nukem voice generator text to speech is the easiest giving you the best results.

The tool can show you analytics of your voices and tasks, which you can use for more enhanced text to speech analysis.

High-speed processing for text to speech needs.
Pros:

15.ai has great audio synthesis algorithms.

A lot of features let you tweak your voiceovers to the best quality.
Cons:

15.ai website is often down due to maintenance.

Sometimes the voiceover results aren't that good.
If you are looking for an online Duke Nukem voice generator without any hassle and with the best cloning feature, then Uberduck.ai is the perfect tool for you. The tool is an open-source program that is supported by the community and powerful AI under the helm.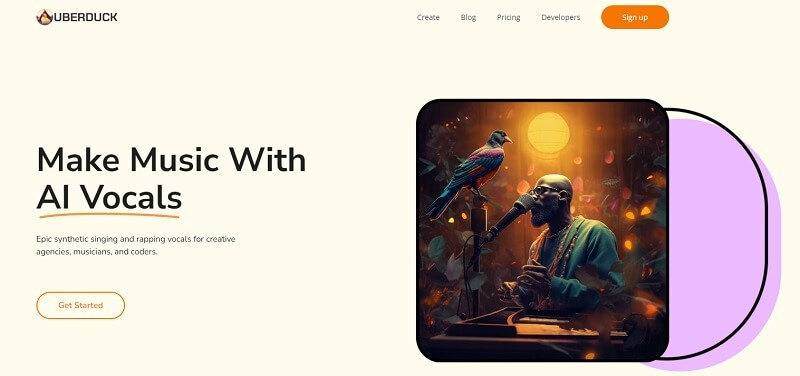 Key Features:
You have unlimited access to tweak the generated voices to your choice and requirement.

The studio that comes with Uberduck.ai is very diverse, allowing you to use royalty-free voices to use.

Uberduck.ai has AI documentation available to the community that can help them create their audio apps that are fully fleshed out with a lot of features.
Pros:

An excellent online tool with a great many features.

Quite reliable as it is open source and used by thousands of people daily.

With open access to all the documentation, enthusiasts can make their own apps and learn machine learning.
Cons:

The only downside to this tool is that the API can only be accessed by the premium users.
FakeYou.com is the best Duke Nukem AI voice generator that can convert your text to the voice of your choice in seconds. This online tool doesn't need an app for optimum results.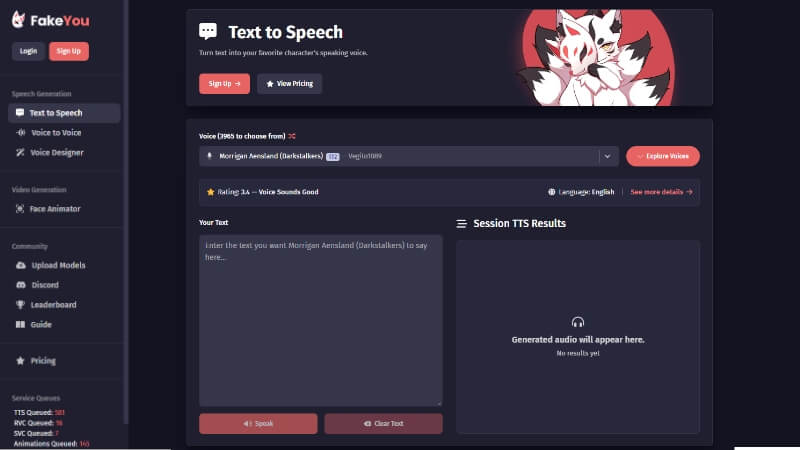 Key Features:
Most easy-to-use and intuitive AI for precise and natural voice results.

The online tool gives you a choice from over 2,400 voices which you can tweak as you desire.

You can download the generated voice in popular formats to use later for your content.
Pros:

You can use FakYou.com on any device that has a compatible browser, as it is a web-based tool.

The website is free to use as its fans support it.

Quite an extensive library of voiceovers and features.
Cons:

The website tool doesn't have a voice or conversation recorder option, so it is limited only to TTS.

The processing of Duke Nukem voice generator text to speech may vary on the speed of your connection.
If you are looking for the best learning and Duke Nukem text to speech voice generator, then Murf.ai is your definite choice, as it has incredible voice cloning feature that make it stand out.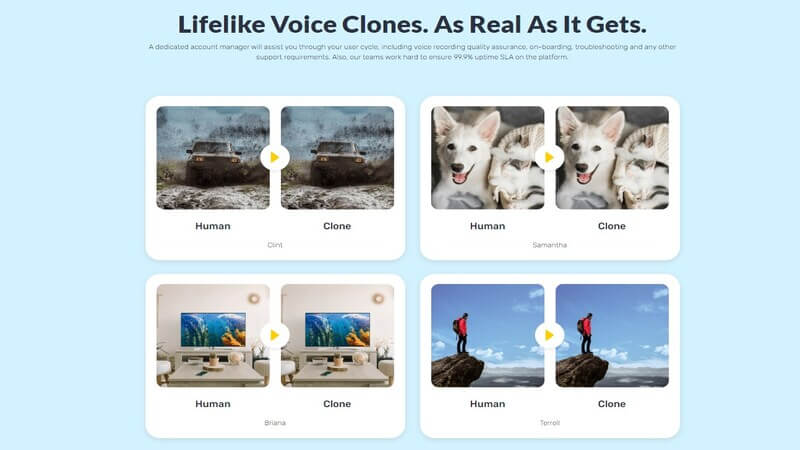 Key Features:
The best Duke Nukem voice generator text to speech to make fantastic content and extraordinary presentations.

The generated voices from this software have hyper-real voices that will enhance the quality of your content.

All the recorded and AI voices are possible through powerful AI that has been trained by professional voiceover artists.

One-stop platform that allows users to generate sounds, add them to videos or presentations, and even sync all of these together without difficulty.
Pros:

Ultra-realistic voices, thanks to powerful AI technology and enhanced machine learning by the AI.

You can generate over 120 lifelike voiceovers in more than 20 languages.
Cons:

No app for PC, Android, and other mobile devices.
Part 2: Price Comparison of Duke Nukem Voice Generators
Now that you know which Duke Nukem voice generator is the best, let's now discuss their comparison based on three variables.
TTS Solution
Operating System
Price
User Rating
iMyFone VoxBox

·

Web-based tool

Monthly = $14.95

Yearly = $ 39.95

Lifetime = $79.95

4.8
15.ai

· Web-based tool

· Quarterly $12.95

· Free

4.3
Uberduck.ai

· Web-based open-source tool

· Free

· Creator $10 each mo.

· Clone $25 one time with limited options or $25 each mo. for more options

4.5
Fakeyou.com

Web-based tool

· Free

4.5
Murf.ai

Online

· Basic $13 each mo.

· Pro $26 each mo.

· Enterprise $69 each mo.

4.8
Part 3: Why Duke Nukem AI Voice So Popular?
Duke Nukem AI voice is popular for several reasons. First, Duke Nukem is a legendary character in the gaming world, known for his charismatic and iconic one-liners.
Second, Duke Nukem's voice is deep, gravelly, and authoritative, making it appealing for a range of uses, from gaming content to narrations. It commands attention and brings a powerful, macho element to any dialogue.
Lastly, the Duke Nukem AI voice is popular due to the nostalgia associated with the game. It reminds fans of the action-packed gameplay and memorable dialogues.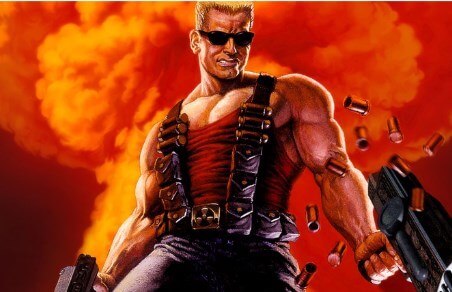 Part 4: FAQs About Duke Nukem AI Voice Generator
1. How can I use the Duke Nukem AI Voice Generator?
Just input your text into the generator, and it will convert it into Duke Nukem's distinctive voice.
2. Can I customize Duke Nukem AI Voice to suit my needs?
Yes, some Duke Nukem voice generators like VoxBox allow customization, enabling you to adjust pitch, speed, or other elements to match your preferences.
3. Can I Make Duke Nukem Text to Speech Online for Free?
Yes, you can make Duke Nukem voice text to speech free of charge from sites like FakeYou.com because being community funded, FakeYou will remain free.
4. Which is the Best Duke Nukem Text to Speech Voice Generator?
We recommend VoxBox because of its extensive library of languages supported and professional features, even in the free version.
Final Words
There will always be iconic voices for your Duke Nukem text to speech as long as entertainment and media exist. Duke Nukem has been an icon of FPS gaming since the 90s and is still popular.
No wonder Duke Nukem voice generator tools are becoming so popular once again. The best TTS generator to achieve this is definitely VoxBox due to all the features it provides. We hope you share our sentiments after reading this article.