Text-to-speech synthesis technology has given voice to disable peoples who can't speak. Stephen Hawking is one of the biggest names whose voice could be heard only due to TTS technology.
There has been immense development in the field, and many online TTS generators and software have been introduced. This article will share the best Stephen Hawking voice generator you can leverage to convert text into speech.
Part 1: Facts about Stephen Hawking and Stephen HawkingVoice
Stephen Hawking is a popular English theoretical physicist, author, and cosmologist. His full name is Stephen William Hawking, and he was born on January 8, 1942, in Oxford, England. Stephen Hawking had Amyotrophic Lateral Sclerosis (ALS), or what is called Lou Gehrig's disease.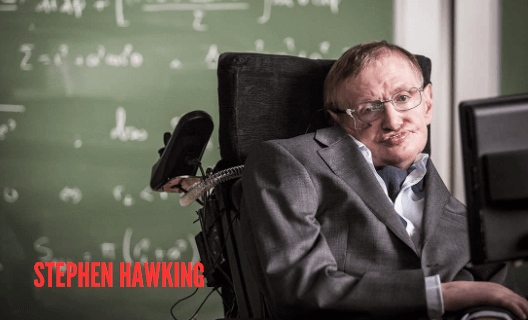 The patient with ALS has degeneration of motor neurons resulting in interference with messages to muscles in the human body. As time passes, the muscles lose voluntary control and muscles atrophy. After numerous medical tests, doctors reported him to be an atypical case.
Facts about Hawking's voice:
The man behind Stephen's voice was an MIT(Massachusetts Institute Of Technology) researcher, Dennis Klatt.

Stephen would communicate with the computer, and his message was processed by a speech synthesizer called Speech Plus CallText 5010.

Stephen Hawking was born in 1942 but lost his speaking ability in 1985.

Intel company was providing Hawking with customized PCs and technical support.

He used to communicate using a computer that had an AMD processor.
Part 2: 5 Best Stephen Hawking Text To Speech Voice Generator
What about modern text-to-speech generators? Many voice generators can do text-to-speech generation in stephen hawking voice.
iMyFone VoxBox is an excellent TTS Stephen Hawking generator available for Windows users. The Stephen Hawking voice generator has several capabilities for text-to-speech, audio editing, and saving the converted audio.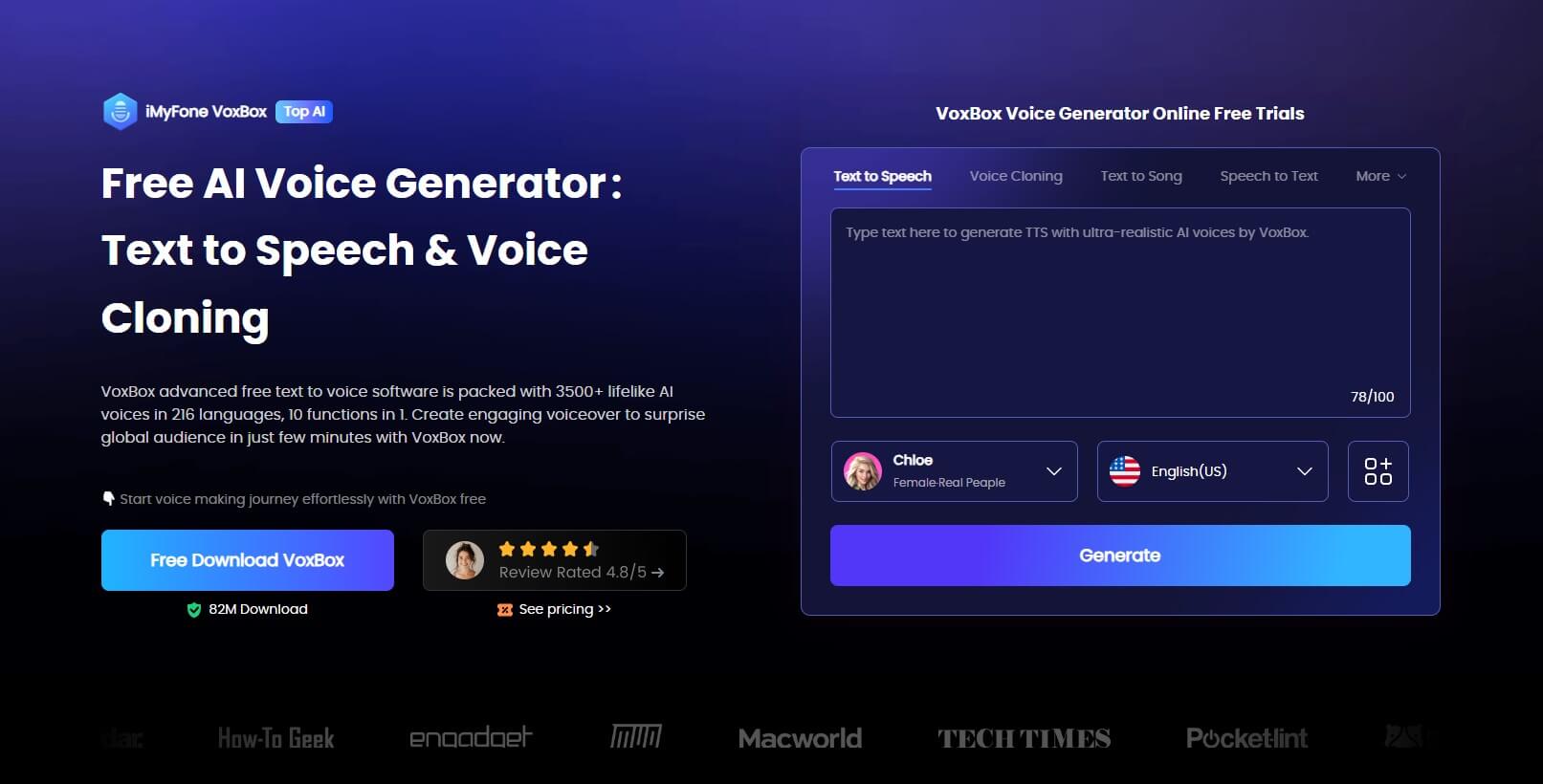 Tips
No voice artists are needed, and no recording equipment is needed. You can easily convert your text to speech and voice using
iMyFone VoxBox
! Download it and try it out for free now!
VoxBox is a go-to voice generator for businesses, professionals, and personal users. Depending on your usage, requirements, and need, you can choose from the paid and unpaid versions.
You must go to the official website, download the software, install it on your PC, and let the magic begin.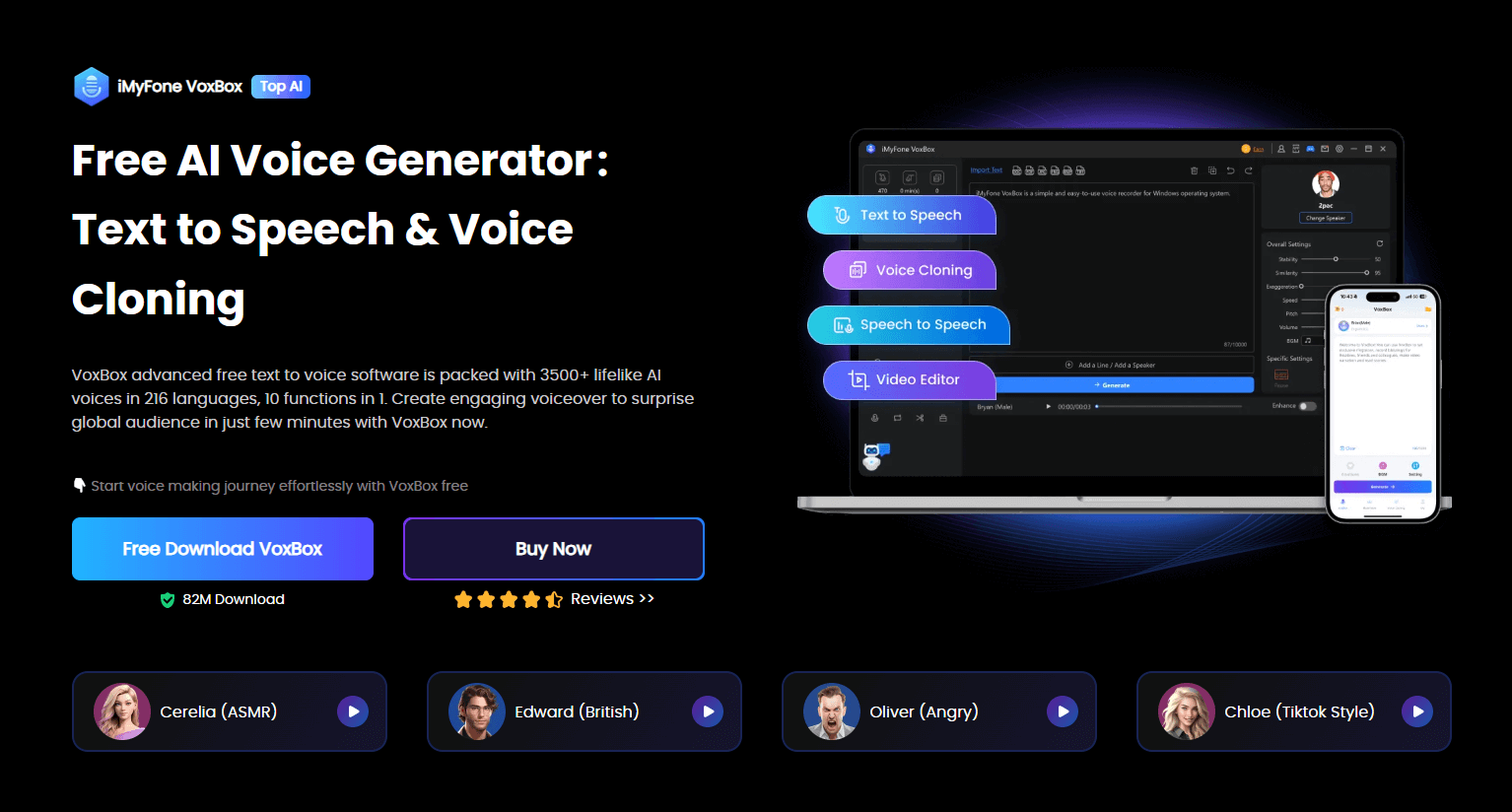 Key Features:
User-friendly interface with convenient tools.

Multipurpose usage for all types of scripts and content.

All-in-one tool with audio editing features.
Multiple output format support.
3200+ expressive voice effects and filters with the support of 46+ languages.
Pros:

Easy to make Stephen Hawking voice

No technical knowledge is needed.

Free tool to install on your PC.

No need for the internet to do TTS.

A wide variety of voices and multiple languages support.
Cons:

Only available for PC users.

Advanced features are unlocked only in the premium subscription.
OS:
It is available only for Windows users.
Watch this video to learn more about the Best Stephen Hawking Voice Simulator:
If you want an stephen hawking text to speech generator online , Woord is a good option you can leverage. Besides the general text-to-speech generation, you can easily speak and convert your voice into Stephen Hawking's voice.
The most important highlights of Woord are the free usage and realistic output of converted voices.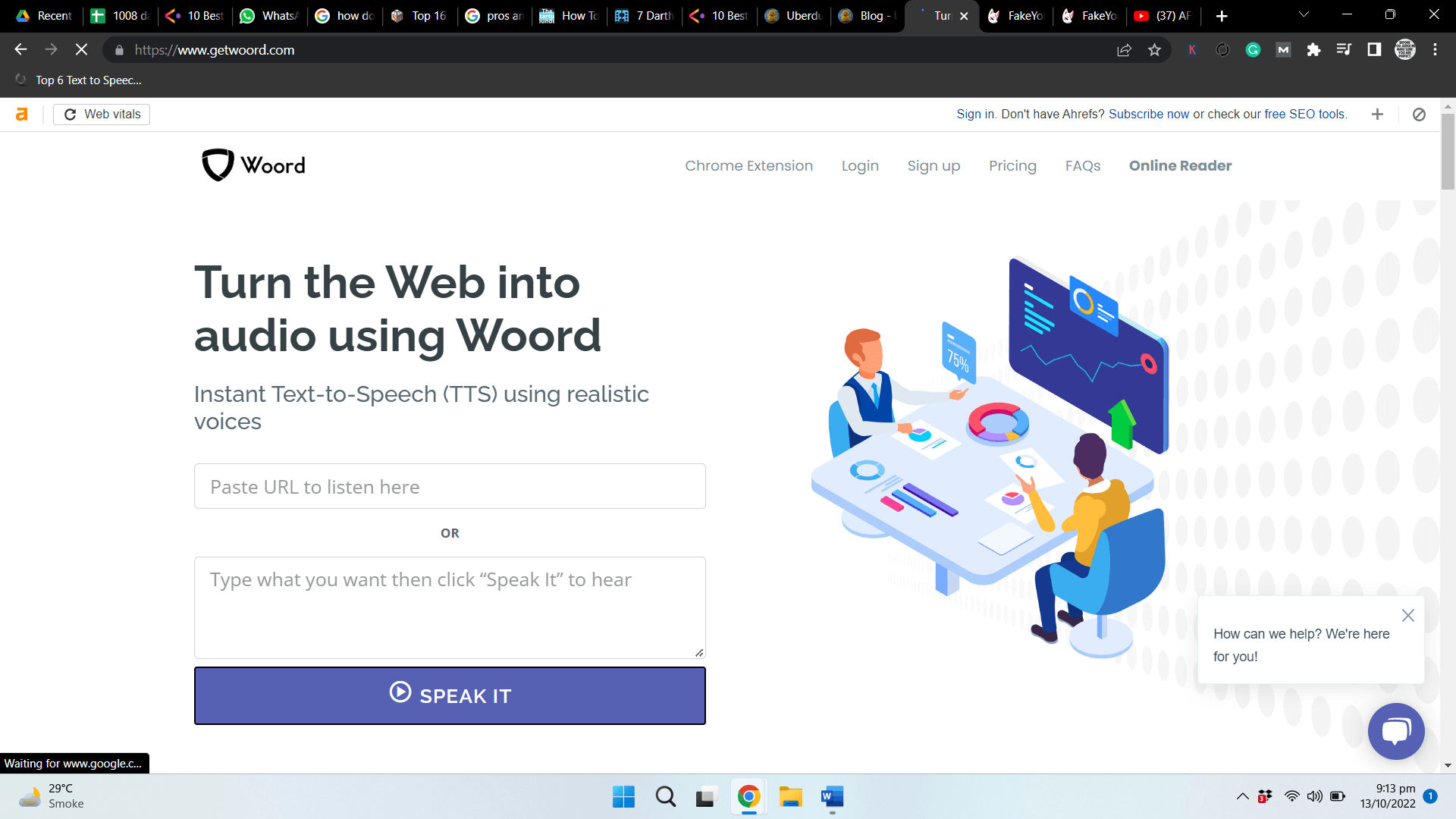 You get multiple language support, two conversion methods, and a simple method to generate Stephen Hawking or any other voice you want. Once you enter the text and generate the output, you can listen to the generated output and also save it on your device.
Key Features:
Rover 60 voices and 10 languages support available.

Install chrome extension to integrate the open-source platform across different other mediums.

Convert up to 20,000 characters per month with the free plan.

OCR technology is available to read scanned images and documents.
Free as well as paid plans available as per your needs.
You can share your TTS outputs on various platforms and mediums.
Pros:

Realistic output with a human-like voice.

50 languages are supported in the premium plan.

Free to generate Stephen Hawking's voice.

Choose your plan as per your needs and requirements.

No installation is needed.
Cons:

Internet connectivity is always needed.

You have a character limitation in both free and premium plans.

Not all features are unlocked in the free version.
OS:
Web-based open-source platform
Deep fake technology, accompanied by AI, is the term best suited to explain the online voice generator. Fake You is also an online and open-source platform you can use as a Stephen Hawking voice generator. You have the freedom to choose from several voices, filters, dialects, and languages.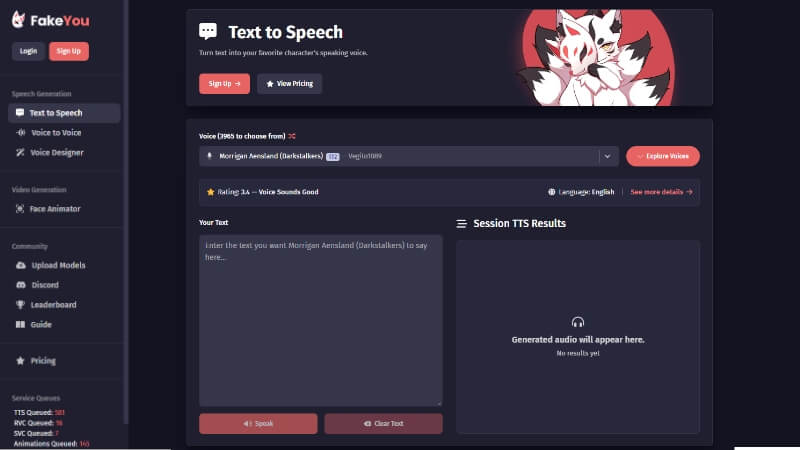 There is more than one method to generate the voice of any character, superhero, cartoon, or even Stephen Hawking. You can use voice cloning, converting voice into speech, and text-to-speech generation. The free platform doesn't require you to pay anything to convert text into Darth Vader's voice or any other voice tone.
Key Features:
Clone your voice with Deep fake technology.

AI-powered open-source platform.

You can choose from different voices ranging from robotic to games, cartoons to anime characters, and announcers.

Text-to-speech conversion with the additional capability of real-time voice-to-voice conversion.
Choose from several languages, dialects, and voice tones to convert.
Pros:

Free platform for business as well as personal use.

The interface is user-friendly and doesn't complicate things.

The online platform doesn't require downloading or installations.
Cons:

Deep fake technology might get banned in certain regions of the world.

Sign-in required for regular users.
OS:
The web-based solution works on all operating systems.
4. Lingojam – Online Stephen Hawking Voice Generator
Lingojam is not a name only associated with TTS or one such service. It is a company that offers different solutions, be it text styles, voice generators, and a lot more.
The company has created the online Stephen Hawking voice generator where you can type in text and get the output voice to sound like Stephen Hawking. The developers built it on the eSpeak library developed by Jonathan Duddington in 1955.

Key Features:
Control the speed and pitch of the output audio.

Multiple output formats are available. For instance, WAV, Mp3.

Formant synthesis technology works behind the tool, and it is better than piecing together pre-recorded clips.
Dedicated voice generator to create Stephen Hawking's voice.
Pros:

Online, free Stephen Hawking voice generator.

Use of advanced technology.

Dedicated generator for Stephen Hawking's voice.
Cons:

Only web-version is available.

More voices could be integrated to make it a one-size-fits-all solution.
OS:
Web-based voice generator
5. Speech Synthesizer – Hawking –Stephen Hawking Text To Speech App
Last but not least, Speech Synthesizer is a mobile app available to both Android and iOS users. It is also a dedicated Stephen Hawking voice generator that can be installed and capitalized on.
Key Features:
Data security and privacy are always valued.

Internet-based app to speak like Stephen Hawking.

English and German languages support are available.
Paste the content and hear Stephen's voice.
Pros:

Dedicated Stephen Hawking voice generator.

Available as an app for mobile users.

Simple to use interface with no complexity.

Internet connectivity is always needed.
Cons:

Not available for PC and web users.
OS:
iOS and Android apps available
Part 3: FAQs About Stephen Hawking Voice Generator
1. Is there any Stephen Hawking voice generator?
VoxBox is a voice generator that can be leveraged as a dedicated Stephen Hawking voice generator. You can convert the text into audio that sounds like Stephen Hawkings. It's easy to make text to speech stephen hawking voice using voxbox.
2. How can I make Stephen Hawking Text to Speech?
You can use any online platform or software to make Stephen Hawking's text to speech. You must type or paste the content and tap on speak to hear the output.
Conclusion
We have shared different tools that you can use as Stephen Hawking voice generator. However, if we have to mention one comprehensive solution that works as a one-size-fits-all, iMyFone VoxBox is undoubtedly the best choice of Stephen Hawking voice simulator for PC users.