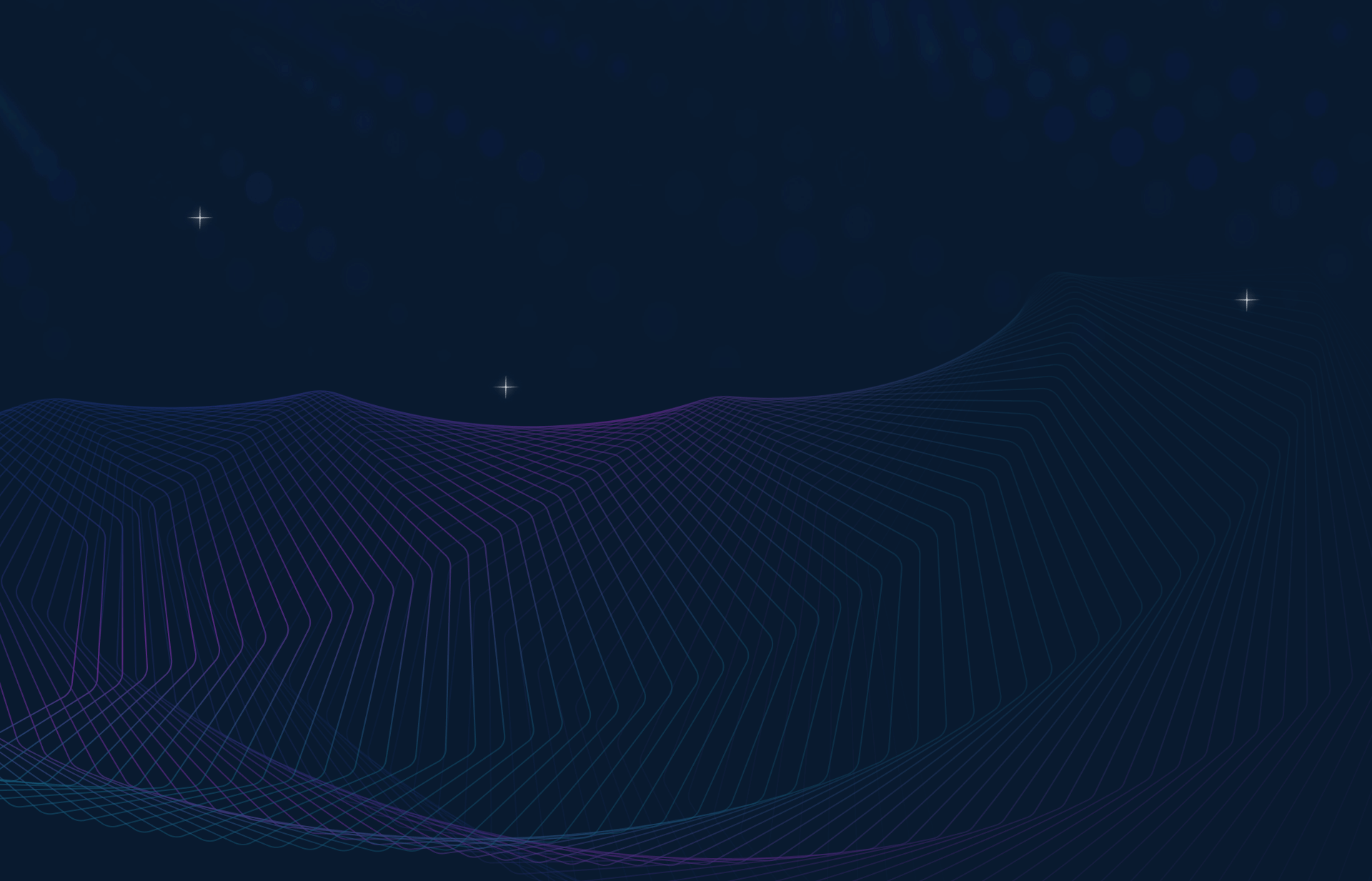 AI Text to Speech Voice in Languages

English

English(IN)

Russian

Chinese

French

German

Spanish

Portuguese

Korean

Japan

Italian

Arabic
Explore All Languages

Discover Realistic Text to Speech Voice Generator in Different Languages
iMyFone Voxbox is the best text to speech voice generator with multiple choices of languages and popular voices. Watch this video to learn how to do voiceover for video for fun in different languages or characters' voices.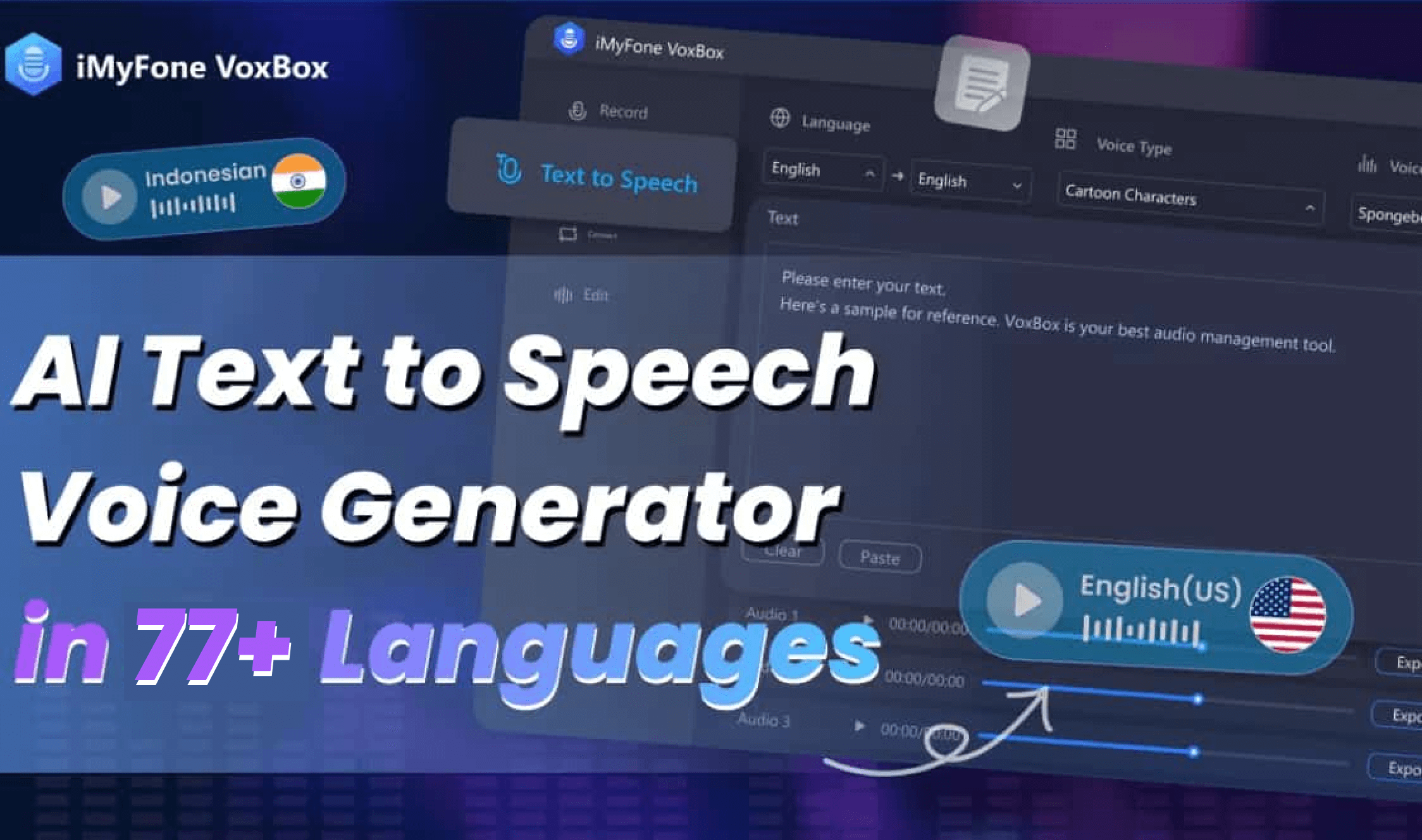 3 Steps How to Change Voice-Over Language Via Realistc Text-to-Speech
Generate voice from text in over 46 languages: Arabic, Mandarin, Danish, Dutch, English, French, German, Cantonese, Japanese, Korean, Irish, Polish, Portuguese, Greek, Russian, Spanish, Swedish, Turkish, HIndi, and so forth.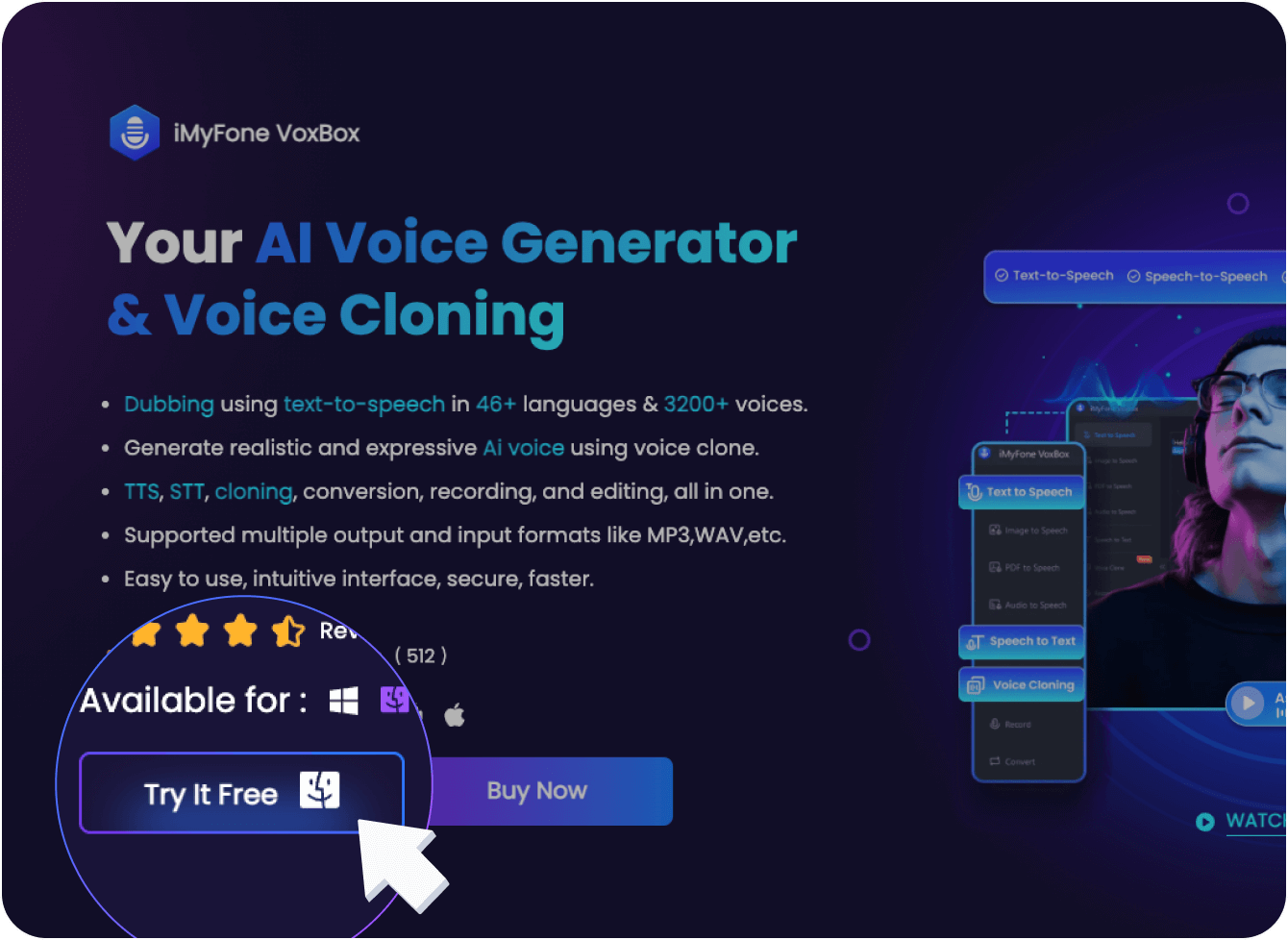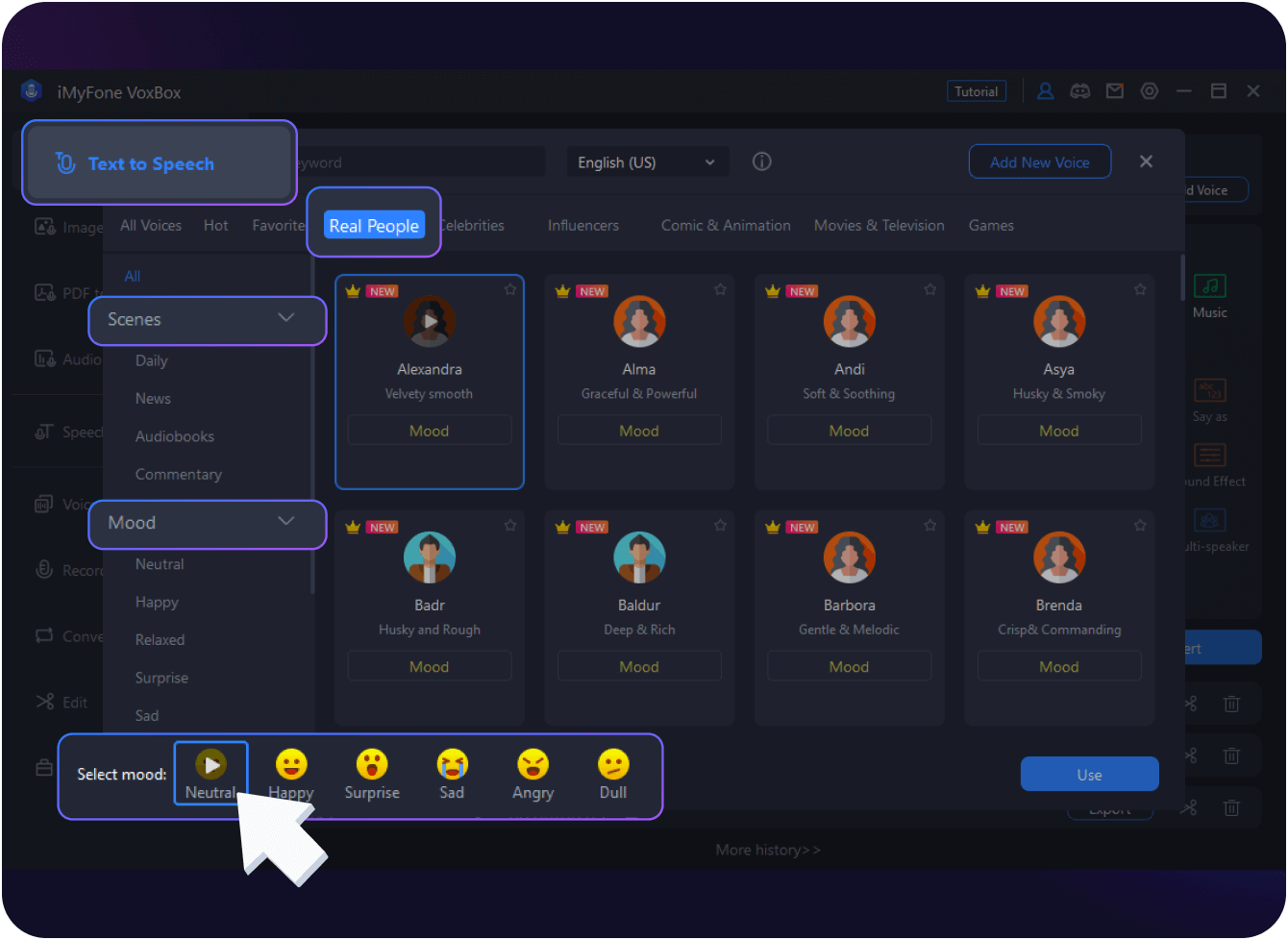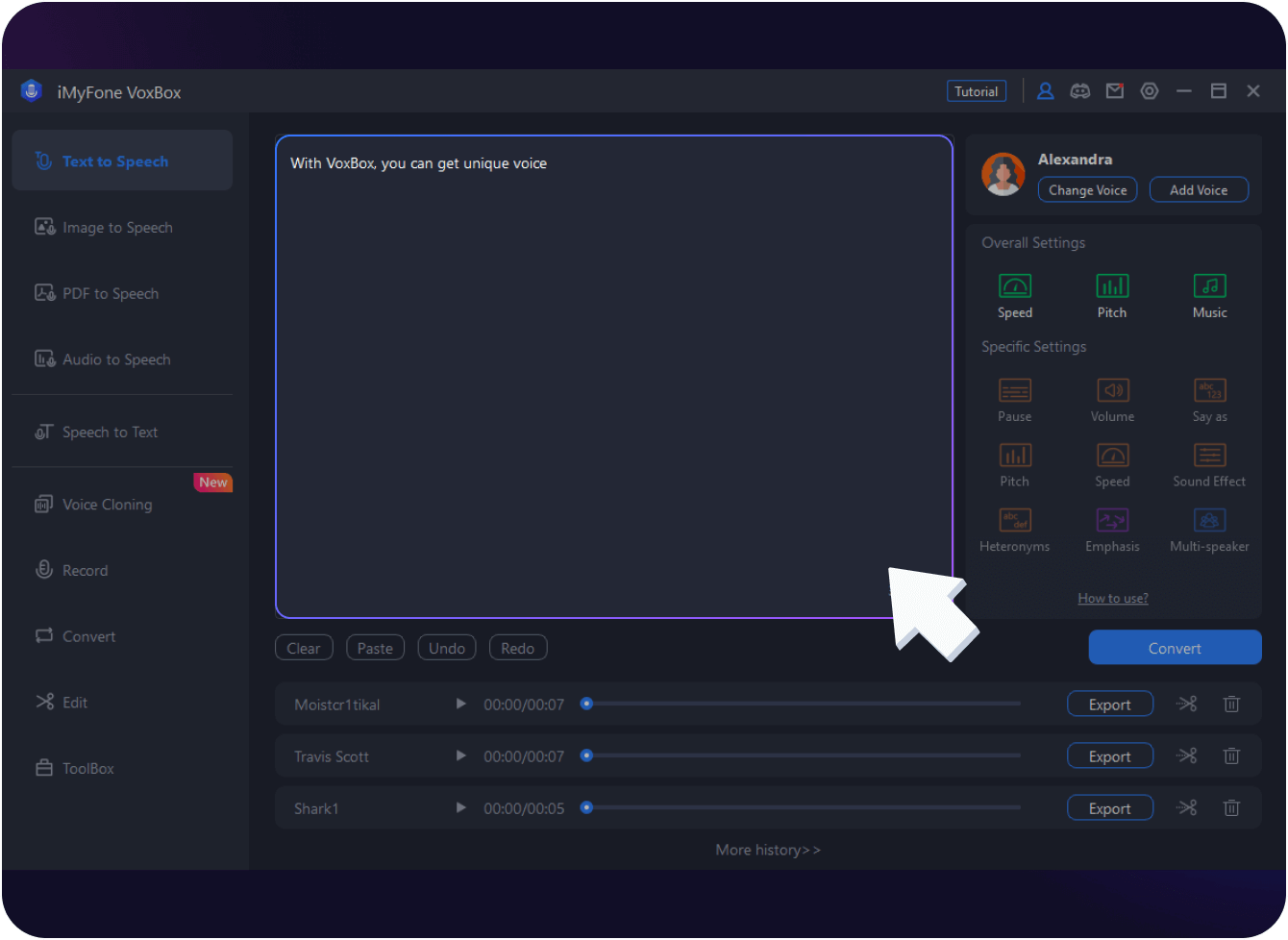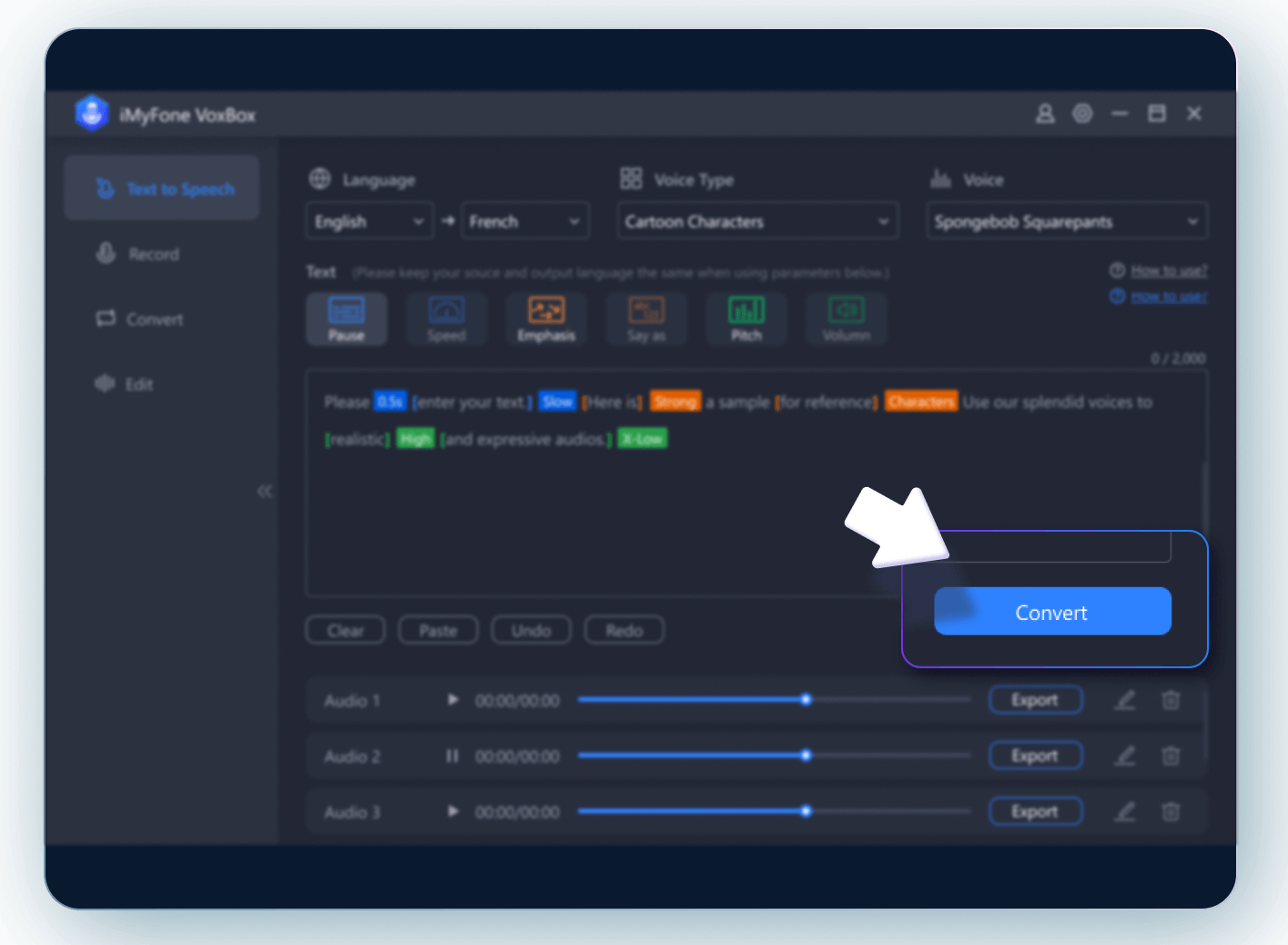 Try it Free