If you are looking for a voice generatorcould help you success text-to-speech. here is a list of top Spanish text-to-speech converter, and these text-to-speech voice generators could provide spanish with a local accent, also include various voices for the Spanish language like Spanish (Female or Male), Lola (female), and more.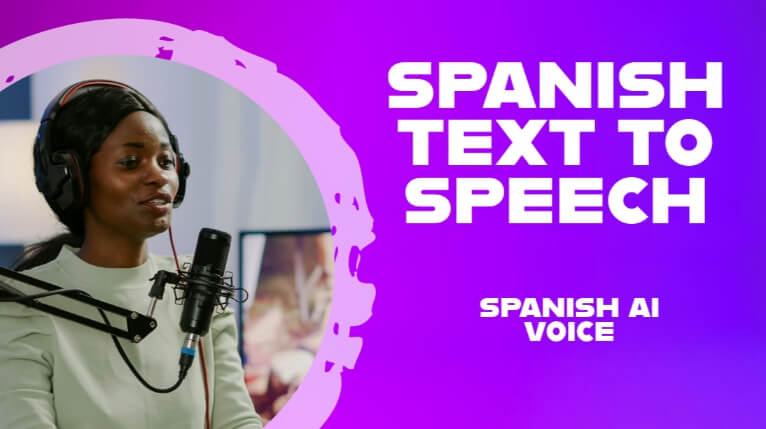 Try it Free
Part 1: TOP 2 Software for Spanish Text-to-Speech
VoxBox is a voice generator software that supported generated Spanish voice and accents, which also provide character ai voices for your video.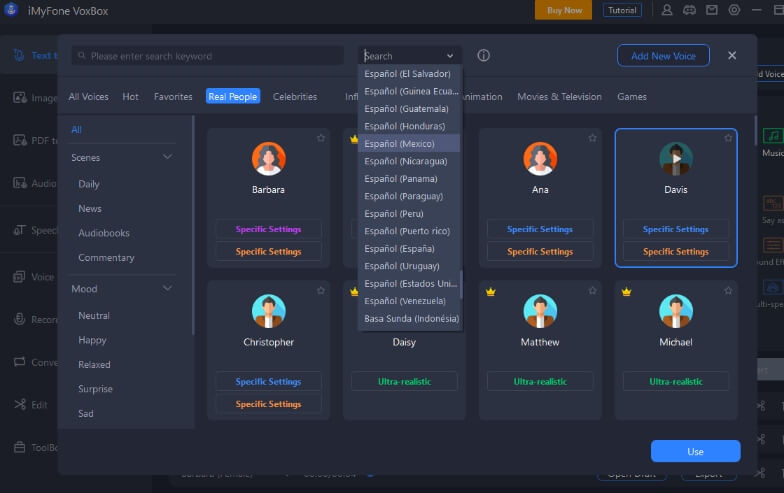 Features:
3200+ voices like rappers, YouTubers, cartoons, celebrities, etc.

46+ global languages like French, Japanese, Korean.

100+ accents like a British accent and a Hindi accent, etc.

Multiple functions like voice record, voice generate, convert, speech-to-text and edit.

Supported Pause,Pitch, Volume, Speed, Emphasisc,etc.

You will get 24/7 technical support for a pro version.

VoxBox Guarantees you security and privacy too.
Spanish
Learn more about the text-to-speech voice generator- iMyFone VoxBox:
Synthesia is popular software that has been trusted by 10,000+ companies. alos supported use text-to-speech to generate Spanish voices.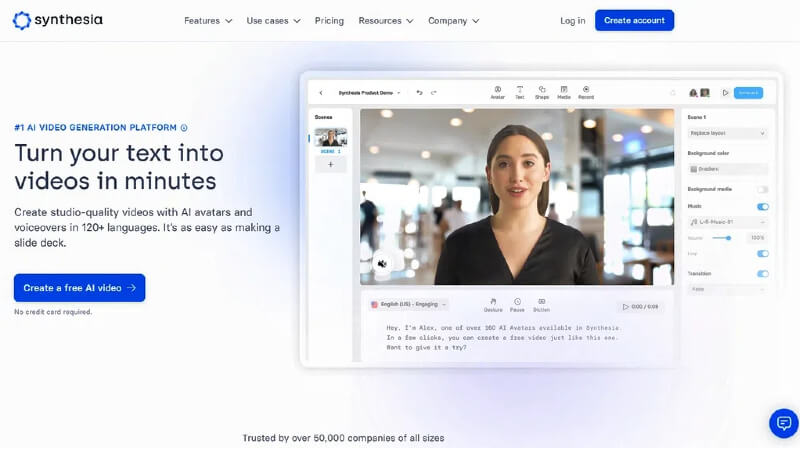 Features:
It has made video creation really easy for everyone.

You can choose the accents by viewing the demo. Due to this, it becomes easy to decide which accent you want.

When it comes to the Spanish language, Synthesia does not disappoint. It offers 25 male and 29 female voices to choose from.

The SSML allows you to adjust pronunciations as well.
Part 2: Top 4 Online Website for Spanish Text-to-Speech
If you want to create guides, lessons, and narrations, then give Narakeet a try. It is a user-friendly text-to-speech website that also supported generate spanish Voice.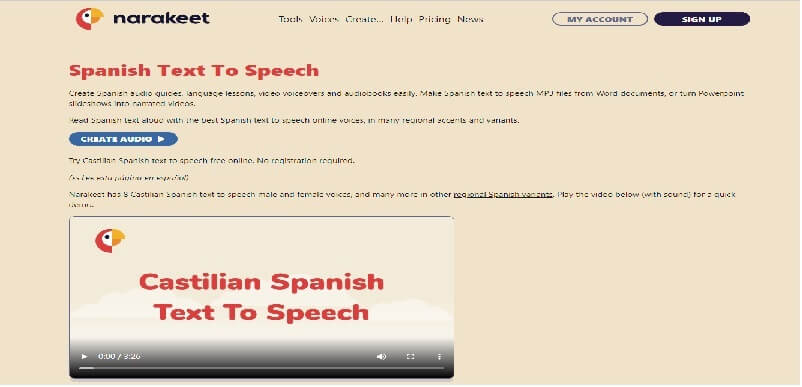 Features:
You can turn texts of any document, including Powerpoint slides, into speech using Narakeet.

The website supports three popular formats for speech (Mp3, M4A, Wav)

You can also save or download the audio when you convert the text.

Eight different Spanish voices (both male and female) are there on the website. Listen to them and then the one you like the most.

Different regional accents and variations are also available for you to choose from.
Freetts website is another text-to-speech tools for spanish, which also supprot SSML codes to make voice you want.

Features:
Freetts is super fast. It can create an MP3 file of the text in no time. Plus, the audio size will be small, and you can download it without any problem too.

The website is powered by Google machine AI Learning; thus, it works smoothly.

You don't need to sign up, make an account, or buy a subscription to use the website.

Different accents are available on the Freetts website to choose from.

The website does not allow you to convert more than 5000 characters at one go.
Speechify is one of the most popular text-to-speech reader websites today. It has more than 20 million users, and the numbers are growing every day.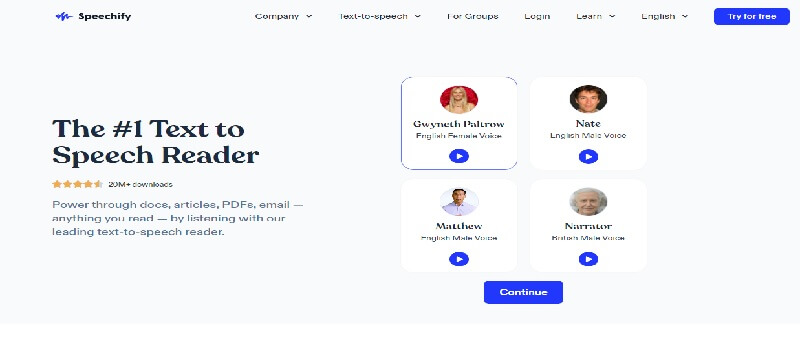 Features:
Speechify allows you to Listen at any speed you like.

A Chrome extension is also available, which lets you convert texts into speeches easily.

Speechify offers variations of both male and female voices.

It is suitable for both iOS and Android devices and is compatible with almost every operating system.
Speaktyping is a multi-purpose website that can do lots of things.people usually use it to text-to-speech.and which also points out any grammar mistakes in your Spanish text and suggests how to make them right.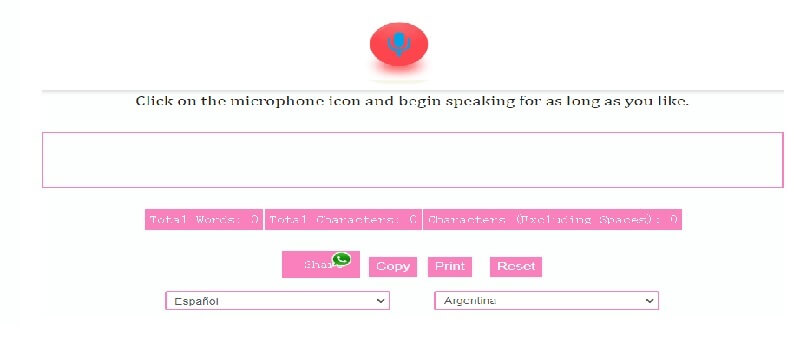 Features:
It is very easy to use.

SpeakTyping Chrome extension is available to convert Spanish text into audio at a faster rate.

There is an autocorrect feature embedded in SpeakTyping to correct mistakes.

Both the website and the chrome extension are safe. You don't have to worry about any virus or malware attack when you use them.
Part 3: Price Comparison of Spanish Text-to-Speech
| Product Name | Price | User Rating |
| --- | --- | --- |
| iMyFone VoxBox | $14.95/Monthly; $39.95/Yearly; $79.95/lifetime | 4.9 |
| Narakeet | 0.05$ ~0.20$/per min | 4.5 |
| Freetts | 6$/Basic Plan;$19/Premium Plan | 4.5 |
| Speechify | $139/Yearly | 4.5 |
| SpeakTypings | Free | 4.0 |
| Synthesia | 30$/1 month | 4.8 |
Conclusion
All in all, i hope you can choose meet your requirement text-to-speech tools to get Spanish voice after read this article, but if you still confused, maybe you can try to the VoxBox.
VoxBox has more features than any one of them listed here. You also can use it to record audio, edit. The audio quality will be clear and of top-quality, which will feel life-like and real.
Try it Free