Jenna Ortega is a talented American actress known for her impressive performances in various movies and TV shows. Her unique and captivating voice has become a sought-after asset for many content creators.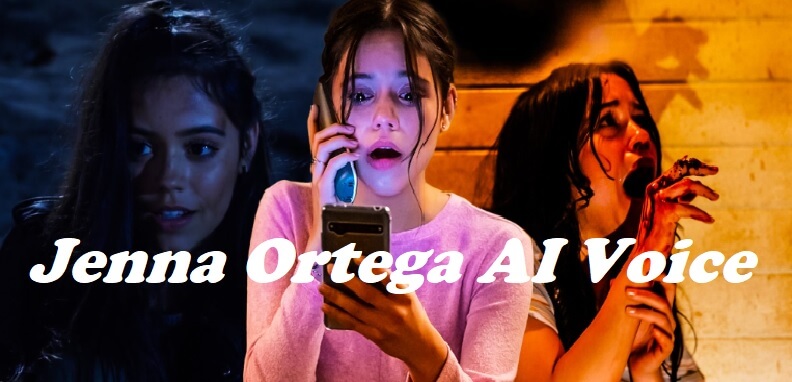 If you're looking to add Jenna Ortega's voice to your audio projects, you can use the Jenna Ortega AI voice generator. This innovative tool allows you to convert text into Jenna Ortega AI voice with just a few clicks, making it a must-have for any content creator seeking to enhance their audio projects.
Part 1: Who is Jenna Ortega?
Jenna Ortega is known for her work as an actress, known for her roles in popular TV shows and movies. She first gained recognition for her role as Young Jane on the hit TV series "Jane the Virgin" and went on to star in "Stuck in the Middle," "Elena of Avalor," "You," and "Yes Day," among others. She was born on September 27, 2002, in Coachella Valley, California, and began her acting career at the age of 9.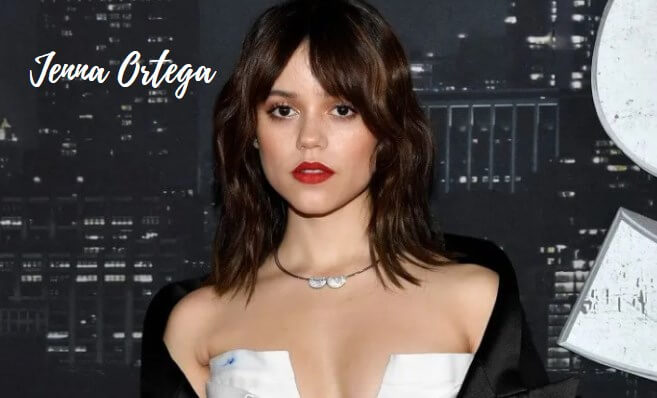 In addition to acting, Jenna is also known for her activism and advocacy work, particularly in raising awareness for mental health issues and immigration reform. She is a rising young talent in the entertainment industry with a bright future ahead.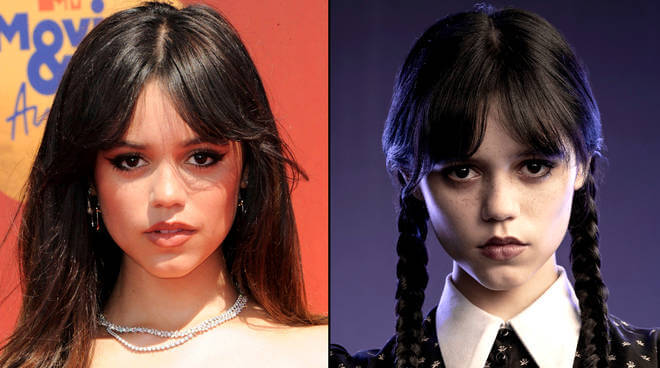 Part 2: Get the Method to Generate Jenna Ortega AI Voice!
VoxBox is an advanced AI text-to-speech tool that offers a range of unique and realistic voices, including Jenna Ortega AI voice. With VoxBox, users can easily generate voiceovers for their projects in a matter of seconds. Whether you're a content creator, marketer, or advertiser, VoxBox is the perfect solution for adding a professional and engaging touch to your audio content.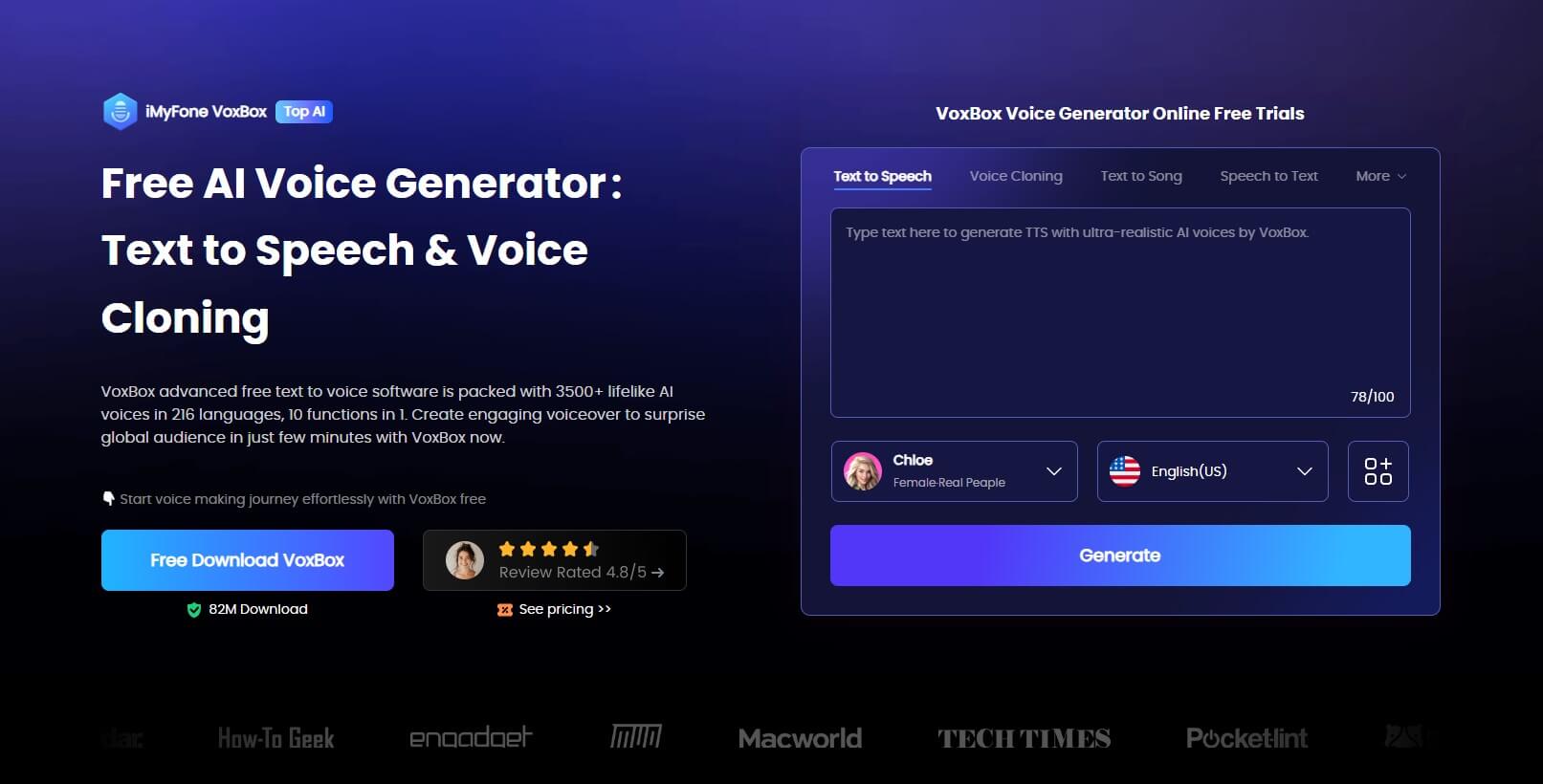 How to Make Jenna Ortega AI Voice:
Step 1: Download and install VoxBox software from iMyfone website.
Step 2: Navigate to the Text to Speech menu on the left pane.
Step 3: Choose a voice similar to Jenna Ortega from the voice options, enter your desired text, and click on the "Convert" button to generate the audio file.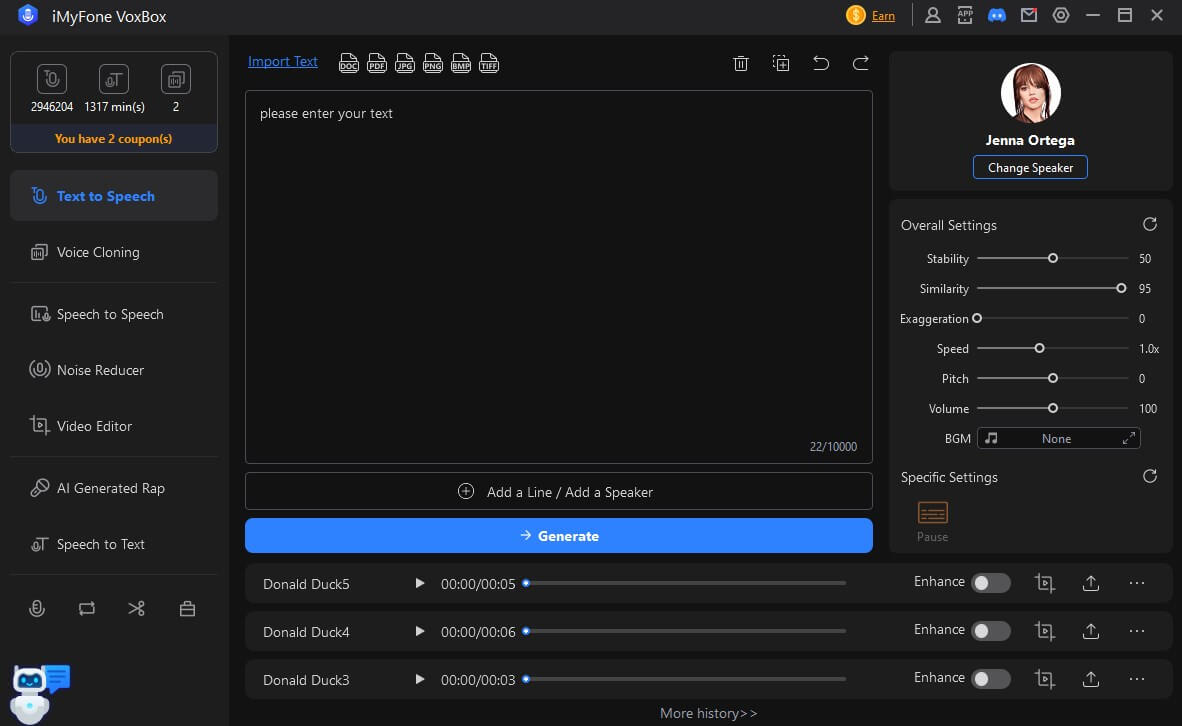 Step 4: Download the file in your preferred format and enjoy.
Watch the video below to know more about Jenna Ortega AI Voice Generator
Key Features:
Offers a vast selection of more than 3200 unique voices & 46 languages.

Over 100 native tones, making it an ideal choice for those who need a natural-sounding voice.

It not only includes Jenna Ortega AI voice, but also serves as other actor voice generators like James Earl Jones voice.

Users have full control over their audio output with adjustable parameters.

Powerful functions such as voice generation, speech recognition, voice recording, audio editing, and more.

VoxBox features a female voiceovers option Except Jenna Ortega.
Pros:

Supported on all versions of Windows, Mac, iOS, and Android.

No ads.

Get top-notch quality Jenna Ortega AI voice easily.

The audio file can be generated in just a few seconds.

User-friendly interface & Easy to use.
Cons:

There is no free trial for Voice Clone.
Part 3:FAQs about Jenna Ortega AI Voice
1.How can I use Jenna Ortega AI voice?
To use Jenna Ortega AI voice, you need to download and install the software, enter the text you want to be synthesized into speech, and choose Jenna Ortega's voice. Then, you can generate and download the audio file in your preferred format.
2. What are the applications of Jenna Ortega AI voice?
Jenna Ortega AI voice can be used for a variety of purposes, such as video game voiceovers, audiobooks, podcasts, and voiceovers for videos.
3. How old is Jenna Ortega?
Jenna Ortega was born on September 27, 2002, which means she is currently 20 years old (as of 2022).
4. Is Jenna Ortega Gay?
There is no information available to suggest that Jenna Ortega identifies as gay or queer. As a public figure, Jenna has not disclosed her sexuality or made any public statements regarding her sexual orientation.
Conclusion
In conclusion,VoxBox is an excellent tool for content creators who want to add a unique touch to their audio projects. With its advanced features, including the ability to generate a Jenna Ortega AI voice, VoxBox provides users with unparalleled control over their audio output. So, if you're looking to elevate your audio content and make it stand out, VoxBox is the perfect choice for you.