Are you looking for a Text-to-Speech and Text-to-MP3 for Australian English? or Transliterating words to help you sound Australian?
In this article, we'll show you the main features of the Aussie Accent, and share the three best text-to-speech software to generate an Australian English accent, let's start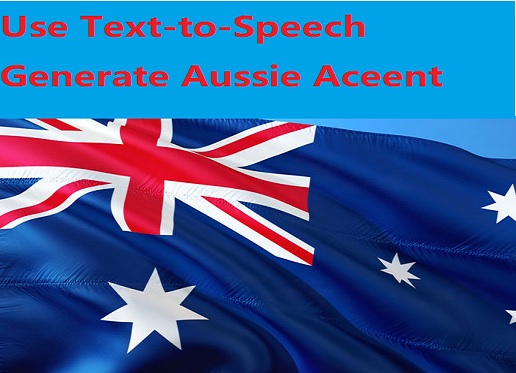 Part 1: The Key Feature of Aussie Accent?
Australian people speak the English language, but there are some different from British
Non-Rhotic Form
The Australian accent has a non-rhotic portion which means the Australian natives do not pronounce the letter "r" at the end of their words.
Pronunciation
Australian native speakers use to delete the /t/ sound at the end of the words. This sound is replaced by the glottal stop.
Yod Addition
Yod refers to the sound /j/. In the Australian accent, native speakers refer to words that contain "consonant+vowel" words together, like; Tuesday, intuition, tune, etc.
Nasal Resonance
Australian natives have more nasal resonance as compared to oral resonance. Resonance refers to the area of your face from where most of the sound vibration is reinforced.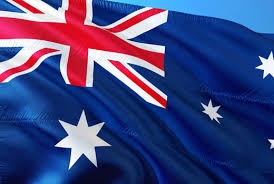 Part 2: How To Do an Aussie Accent Via Text-to-Speech?
iMyFone VoxBox is a text-to-speech software which is support translate entire phrases from an English accent to an Aussie one, let's us learn more about how to do an aussie accent
How to use:
Step 1: Download and install the software

Try it Free

Step 2: Then, Choose the languages and Voice type what you want,like Aussie English Accent.

Step 3: Type or paste the written content/text which you want to be converted into speech. Click on the Convert button(of caurse, which also have more asjust paremeters, you can use it before convert)

Features:
Also supported 46+ global languages like Spanish, Japanese, Korean.

Supported 3200+ voices like Rappers, YouTubers, Characters, Celebrities, etc.

100+ accents like British accent, Hindin accent, Newzland accent,etc.

Mutiple functions like voice generate, records, video convert, Speech-to-text, audio edit.

Supports audio output files in different formats like; WAV, AAC, and MP3.

Supports adjust parameters like Pause, Speed, Emphasis, Pitch, and Volum.
Pros:

Safe and reliable to use.

Easy to record the voice.

Not occupy much space in the computer storage.
Cons:

Compatible only with Windows.
Reviews:
4.9 stars rating
Positive response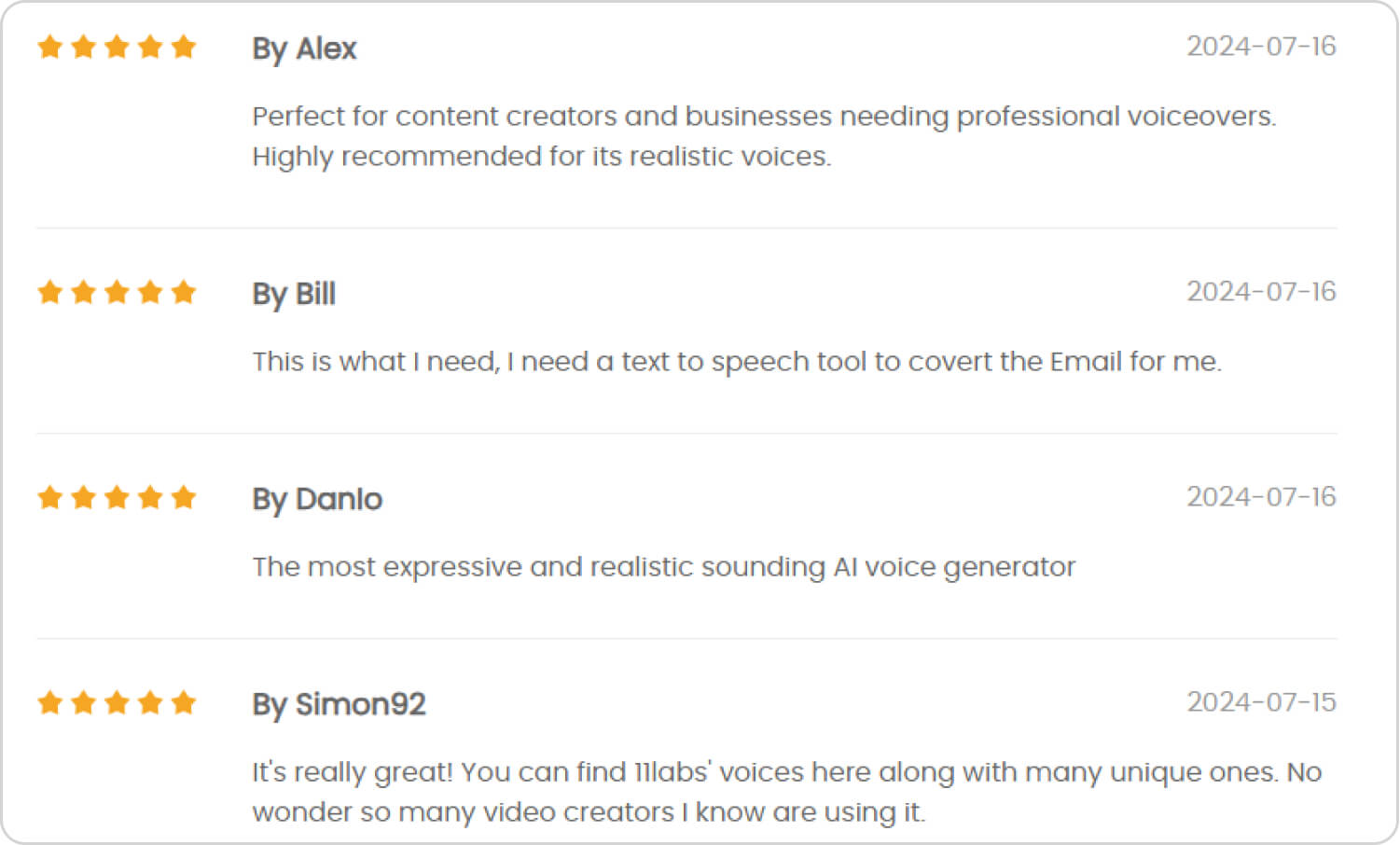 Try it Free
Part 3: Other Australian Text-to-Speech Generator Recommended
1) Narakeet
Narakeet is an online text-to-speech converter that users can generate realistic, expressive, and clear speeches or narrations in different languages. For the Australian accent/language, Narakeet offers 10 different real-like male and female voices to give your audio clips a realistic tone.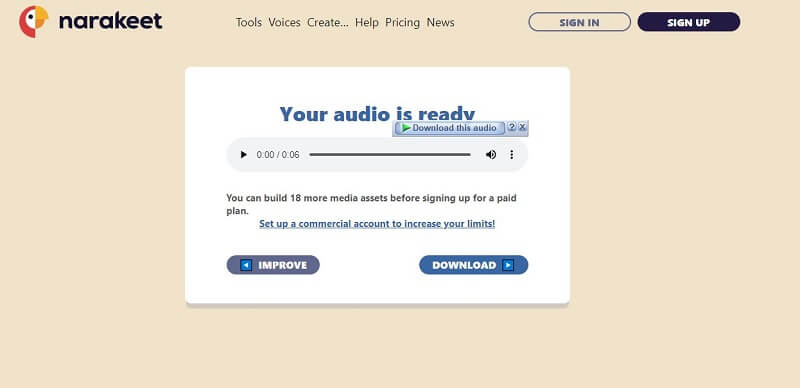 Features:
Supports different languages through separate tools.

Offers 10 different male and female voices for the Australian accent.

Support m4a, mp3, and WAV audio file formats.

Allow speed and volume adjustments.

Supports docx and txt files.

Simple and easy to use.

User-friendly interface.
Reviews:
4.9 stars rating
Positive response.
Pros:

Support many file formats.

Safe and secure tool.
Cons:

10 Mb file size limit (without account)

Paid plans are available for exciting and premium features.
2) Murf
MURF.AI is another Text-to-Speech converter for getting fluent and clear Australian accent voiceovers or audio clips in a very easy way.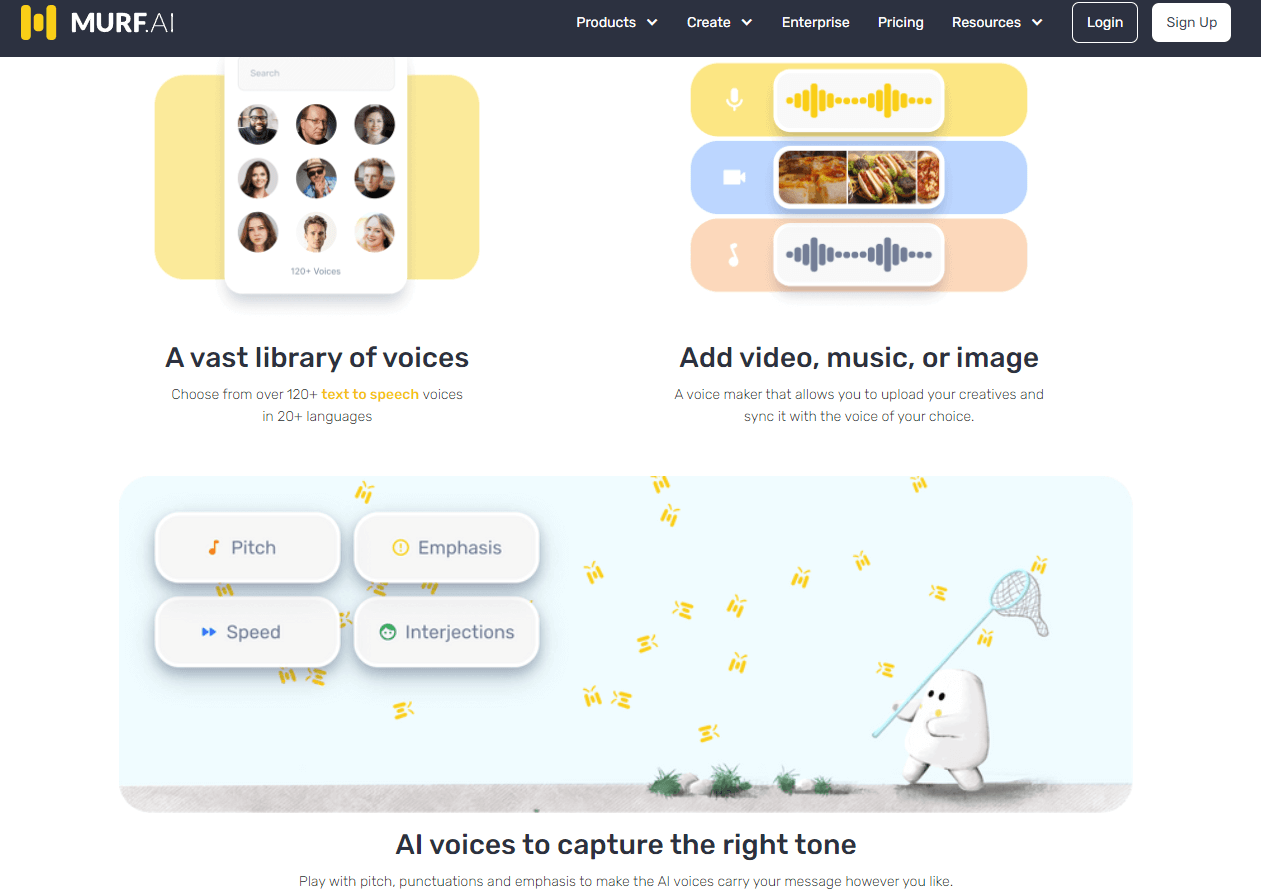 Features:
It emphasizes different words.

Adjust the pitch of the audio clip.

Supports multiple males and female lifelike and flawless voices.

Can upload images, presentations, or videos to sync the voiceovers accurately.

Support copy/paste of existing text.
Reviews:
4.9 stars rating
Positive response.
Pros:

Self-explanatory user interface.

Support AI voices.

Can upload images, videos, and presentations.
Cons:

Only male and female voices are supported.

Requires login/registration.
Conclusion
In this blog, you must have more knowledge about Aussie accent pronunciation. We have also listed some of the most important and main features of the Australian accent. Moreover, we have also shared the three best text-to-speech for generating Australian English audio.
if you have a big need for voiceover, maybe you can choose iMyFone VoxBox , which also has a free version to try, not make you disappointed.
Try it Free
Tips
No voice artists are needed, and no recording equipment is needed. You can easily translate your text to Aussie English accent using iMyFone VoxBox! Download it and try it out for free now! find more suprise on
Youtube
.