Last week, i have tricked by my friends using real-time voice modifiers when restricted to their homes. If you want to give back also or opt to play game with your friends by changing your voice in real-time, we've something special ready for you.This article will introduce you to the best voice modifier.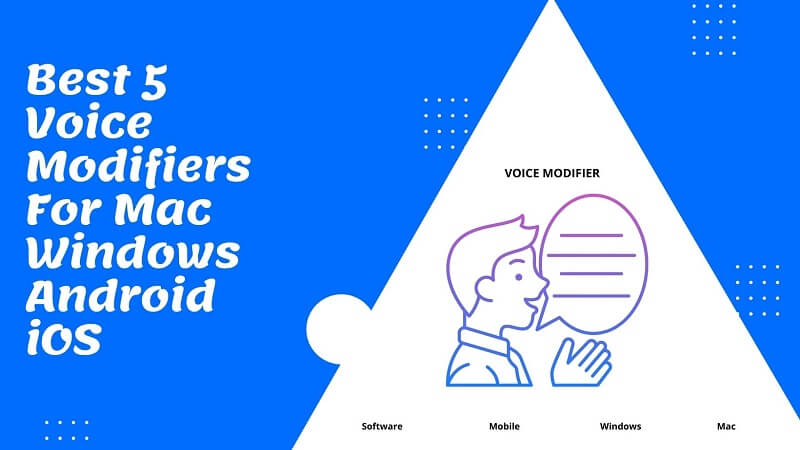 Part 1: Editor's Choice Voice Modifier for Mac/Windows
No other voice changer comes even close to iMyFone MagicMic when modifying your voice in real-time. It is a brilliant voice modifier that has set the standard pretty high, and if a voice changer wants to compete with MagicMic, it will take some effort.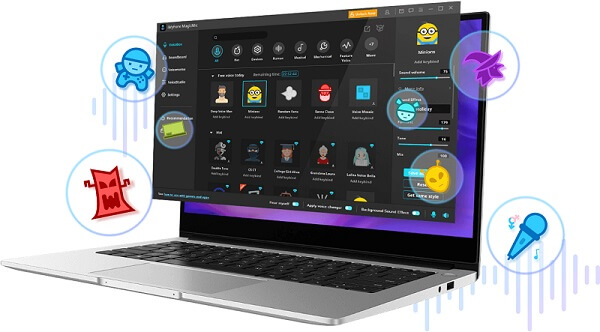 The best thing about MagicMic is its flexibility, meaning some features can make you fall in love with a brilliant tool. Whether you talk about its real-time voice modulation ability of voice-changing filters, MagicMic always impresses the audience with ease.
Features:
MagicMic comes with a pretty smooth and manageable user experience.

It enables you to use 300+ sound effects and 100+ voice filters in real-time.

Using MagicMic, you can prank your friends on various online streaming platforms.

It's lightweight,only occupy 3MBs space for your pc.
Excellent Functions:
1. Keybind

MagicMic enables you to assign your preferred sound effects to keybinds as it allows you to access the sound effects with minimal effort.

2. Voice effects come with background sounds

It also offers voice effects with background sound, meaning you can play both sound effects and background music simultaneously.

3. Voice studio

Using the Voice Studio feature of MagicMic, you can customize the voice when speaking in a microphone as you can adjust the pitch of various other aspects of your voice.

4. Import audio files

You can also import your favorite sound effects to MagicMic's interface and play them in real-time.
Popular Voice Filters on MagicMic:
Lolita Voice Bella

Young Lady Riley

Magic Chords

Colleague Girl Alice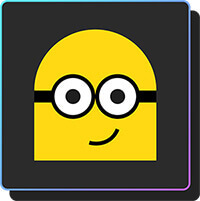 Part 2: 4 Best Voice Modifier for PC
1. MorphVox [Windows/Mac]
Morphvox is professional and one of the most effective voice changers that can modify your voice to a great extent. Using this wonderful tool, you can create your sound effects by speaking in the microphone.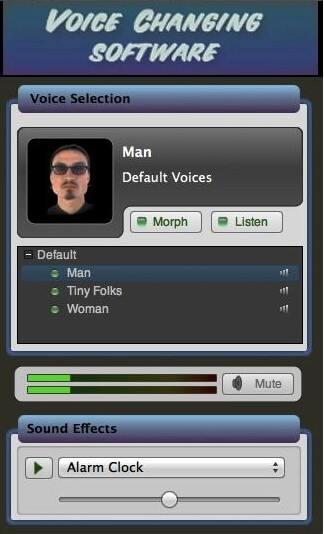 Interestingly, Morphvox offers two kinds of versions. The first one is Morphvox Junior which offers its services for free, and you don't need to pay anything to acquire its services.The second one is Morphvox Pro which offers pretty professional services, and you'll need to pay the required amount to acquire the premium package.
Features:
Morphvox is a befitting voice modifier with brilliant voice filters and sound effects.

You can also prank your friends by using the background sound effects via Morphvox voice changer.

Despite being a professional voice changer, Morphvox doesn't come up with a hectic user interface.

Using this magnificent tool, you can alter your voice in online games and chatting platforms.
2. Murf [Windows]
Although many people aren't familiar with Murf, this voice changer can still surprise you with its remarkable ability. Using this tremendous voice modifier, you've got a chance to make your voice sound like anything you'd want. Hence, whether you're looking to prank your friends on the online game or during a Skype call, you need to get Murf on board and then modify your voice.
On top of that, Murf helps you edit your voice as you can adjust the pitch of your sound in real-time.Surprisingly, Murf also allows you to turn your text into speech, and you can use different voice filters to make that speech amazing.
Features:
It blesses you with 100+ AL voices.

You can import your favorite sound effects.

You can adjust the emphasis, speed, and pitch of your voice.

You can also create mind-blowing voiceovers using Murf.

It supports many social media platforms and live streaming platforms.
3. Voxal [Windows/Mac]
No other voice offers you as many voice customization options as Voxal Voice Changer tends to provide the users. It is a brilliant voice modifier for PC that also comes with a free version, meaning you can explore every voice filter and sound effect for free. However, if you want to use the advanced features, an affordable premium is also up for grabs.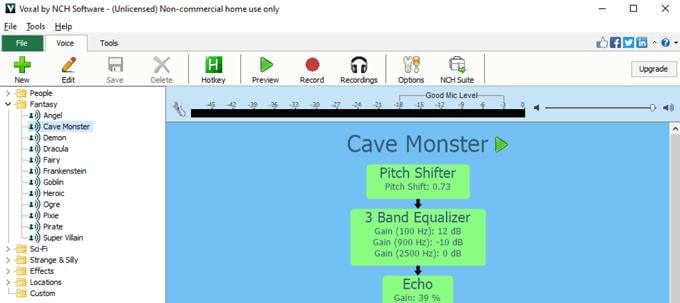 Using this spectacular voice modifier, you can easily turn your voice into a man, woman, child, ghost, Darth Vader, and many more characters.On top of that, Voxal Voice Changer also enables you to modify your recorded audio, meaning you can simply import the audio files and alter the voice by adding your preferred sound effects.
Features:
It comes with brilliant sound effects.

Voxal Voice Changer allows you to explore universal settings to modify your voice on any online platform.

It offers low CPU usage to make your experience better.

You can also add background sound effects while playing online games.

You can create your sound effects using Voxal Voice Changer.
Part 3: 3 Best Voice Modifier for Mobile
1. Voice changer with effects[Android]
If you want to prank your friends and are looking for a voice modifier for an Android device, Voice changer with effects won't be a bad idea at all. This Android-based app has gained huge appreciation over time by offering the users wonderful sound effects and voice-changing options.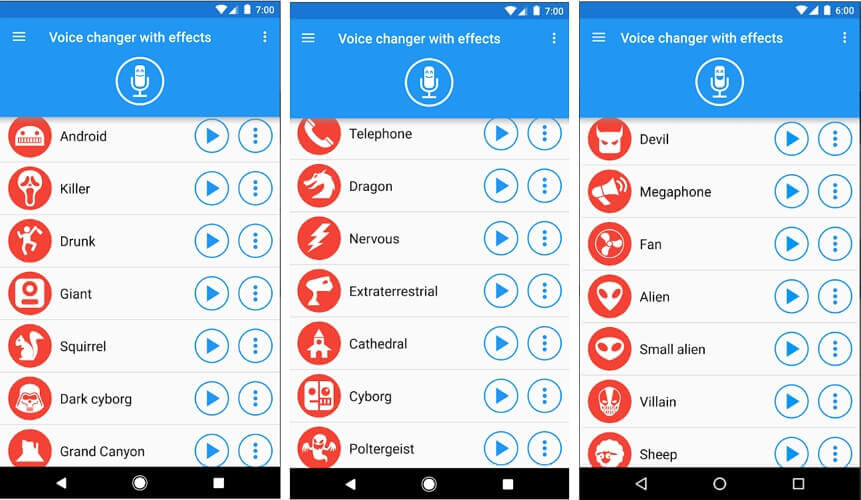 Using this mind-blowing voice changer, you'll only need to visit its interface and speak on the microphone. After speaking there, you can stop recording and add your preferred voice filters.On top of that, Voice Changer with Effects also enables you to alter the voice of recorded audios to import the audio file and then apply sound effects.
Features:
After recording your voice and applying the sound effects, you can set that recorded voice as your ringtone.

It is pretty easy to use and doesn't come up with a hectic interface.

You can share the recorded files with your friends on social media.

You can alter the voice of your prerecorded audio.
2. Voice changer [Android]
If you're looking for a funny voice changer for your Android as you want to have fun with your friends, Voice changer is the perfect option for you.Using this voice-changing application app, you can modulate your voice after recording it and adding hilarious voice filters.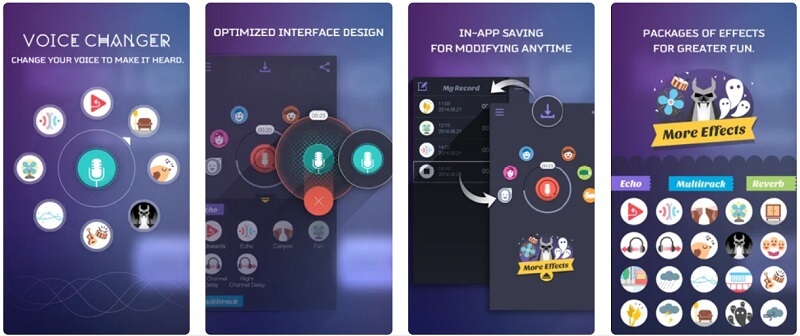 On top of that, this tool comes with a fairly simple interface, as you'll only need to launch the application and then tap on the microphone to record your voice. After recording your audio voice, you can apply various funny effects with ease.Interestingly, Voice Changer also allows you to import your recorded voice and apply crazy sound effects.
Features:
It comes with various funny voice effects, including Child, Giant, Martian, and Foreigner.

Voice Changer offers a smooth interface.

It allows you to explore the audio files via social media platforms or Bluetooth.

You can also increase or decrease the pitch of your recorded audio.
3. Voice changer plus [iOS/Android]
You won't find any better and more innovative voice modifier for your iOS device than Voice changer plus. This voice changer covers almost everything you'd have expected to see in a voice changer. Suppose you've recorded your voice earlier in another application but want to apply sounds effects using a voice changer.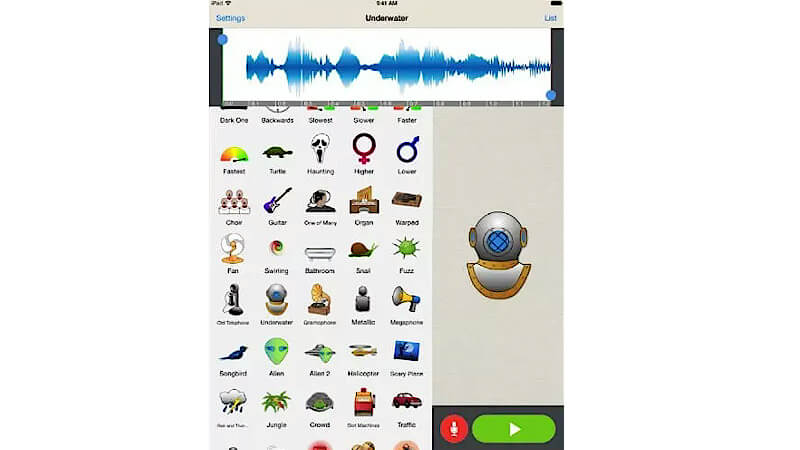 In that case, this tool enables you to apply fascinating voice filters to recorded audios.Luckily, using Voice Changer Plus, you've got the opportunity to explore about 50+ voice filters and make your voice sound perfect.
Features:
It offers tons of voice effects.

Voice Changer Plus also comes with voice over recording options.

It also offers you with trimming option, meaning you can cut the part of recorded audio you don't want to preserve.

Using this fascinating application, you can share your recordings with your friends on different platforms.
Conclusion
You don't need to search for an appropriate voice modifier to have fun with your family members and friends, as we've mentioned the best 5 voice modifiers in this guide. On top of that, the voice changers we've discussed here in this guide are compatible with the devices you use in your daily routine.
Without undermining any voice changer, as all the voice changers are pretty special, MagicMic is the best voice modifier app. It blesses you with more versatile and trendy features than other voice changers.