If you are hunting for an app to change your voice in other apps, Clownfish Voice Changer is the program you'll want to use. By using Clownfish Voice Changer, you will be able to produce a customized voice in programs such as Skype, Hangouts, TeamSpeak, Steam, Discord, and several more applications.
The popularity of the app is attributable to the fact that it is simple to understand the user interface. There are no barriers to entry when it comes to the program, and everyone should be able to use it. It doesn't matter if you have zero familiarity with the application. The program is easy to use for everyone.
Part 1: Basic Information | What is Clownfish Voice Changer?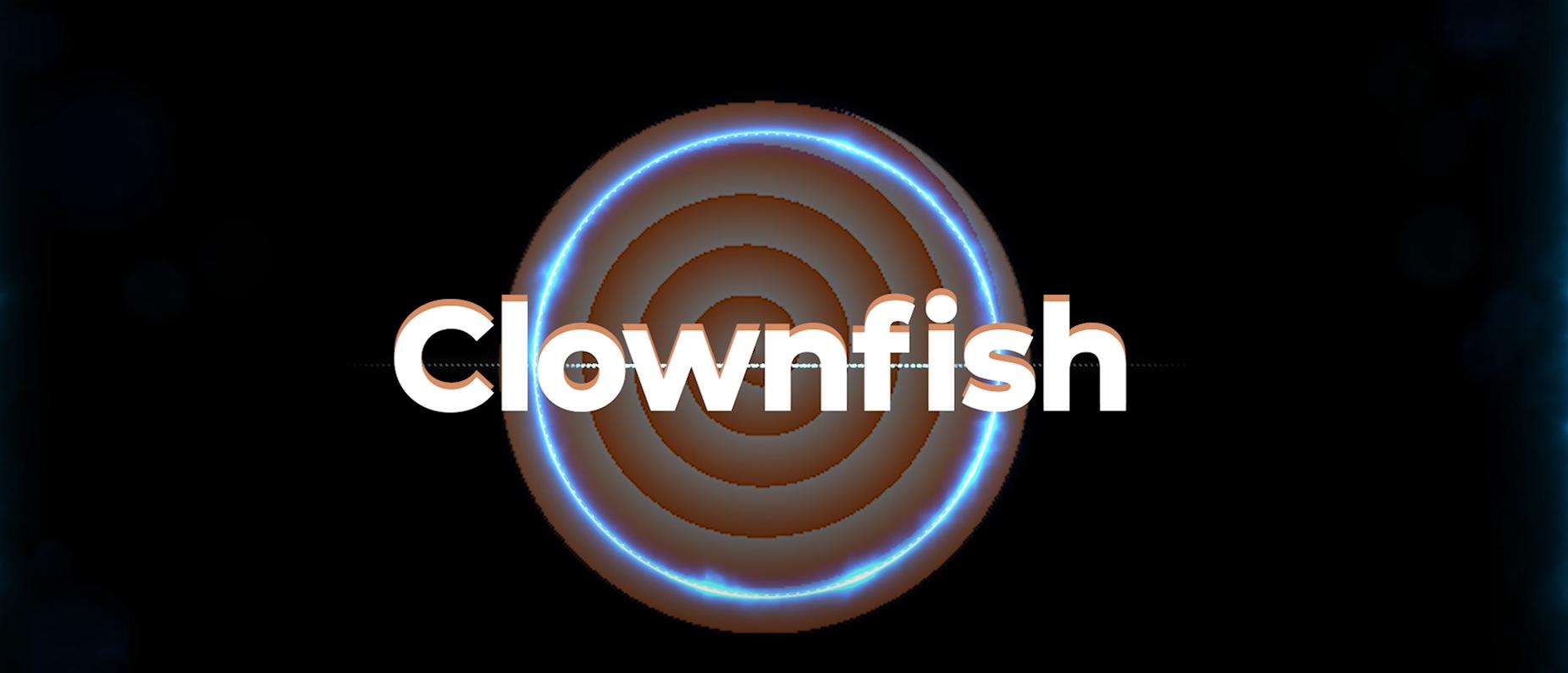 This particular application works nicely with steam, Team Speak, Skype, Discord, and others. Also, it gets favorable feedback from the users, and because it is provided free of charge for non-commercial usage, it is more accessible to those who use it.
The users show an enormous amount of gratitude for Shark Labs and Sofia, creators of the software, within the first month of availability.
This is what led to the growth in popularity for voice modification software, as a result of which they enhanced the program further and now, it is among the most popular.
The software is available for Windows, Linux, Android, and iOS.
Features of Clownfish Voice Changer
The following are some of the most important features of Clownfish Voice Changer.
Alter Volume of your Voice
You can easily increase or decrease the volume of your voice using Clownfish Voice Changer.
Enhance your voice
It allows you to enhance your voice by applying different effects.
Making your voice deeper
Making your voice deeper is not difficult if you use Clownfish Voice Changer.
Make your voice younger
If you want to sound like a younger kid, then this voice changer will let you do that easily.
Make your voice sounds older
You can also make your voice sound like an old man using Clownfish.
Masculine and Feminine voice
You can also give a masculine and feminine touch to your voice using this voice changer.
A Clownfish Voice Changer is all that is needed to complete all of this. Additionally, there are several more functions that will be elaborated upon further in the piece.
Voice Effects List

Alien
Atari
Clone.
Mutation
Fast Mutation
Slow Mutation
Male pitch
Silence
Female pitch
Helium pitch
Baby pitch
Radio
Robot
Custom pitch
Clownfish Voice Changer Download
Clownfish should not pose a problem for you to download. You may have both the 32-bit and 64-bit versions of Windows in the same container as Clownfish. You may go to the downloadable file page to download and install whichever one you like.
You don't have to worry if you are not aware of which version of the program is installed on your PC. Simply, you should go to "Settings." go to the About screen To the right of "System type," you'll notice "System Type." This will tell you whether or not your system is 32-bit or 64-bit.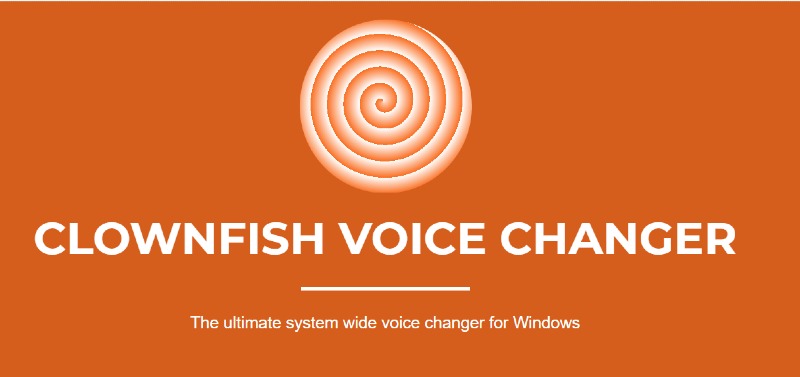 While the installation process is not difficult, it does have some glitches. There is the option to have your system installed in any location. It will take you around two minutes to complete the installation.
These are the most critical phases; from here on, the whole process gets underway. To put it simply, although installing the service is a piece of cake, setting it up for use is slightly different and, indeed, a whole separate procedure.
Step 1. In the first place, look for the Clownfish voice changer in your system tray. If you click on the "Setup" button located on the clownfish system tray icon, you will be able to set Clownfish up for use across many programs including Skype, Discord, TeamSpeak, and Telegram.
Step 2. Now, as you can see, even if Clownfish is "installed" on your system, the real voice changer functionality has to be installed on your system manually. That is why you will not be able to utilize the voice changer function unless you have a microphone linked to your device. To proceed, click "Install" next to the Microphone.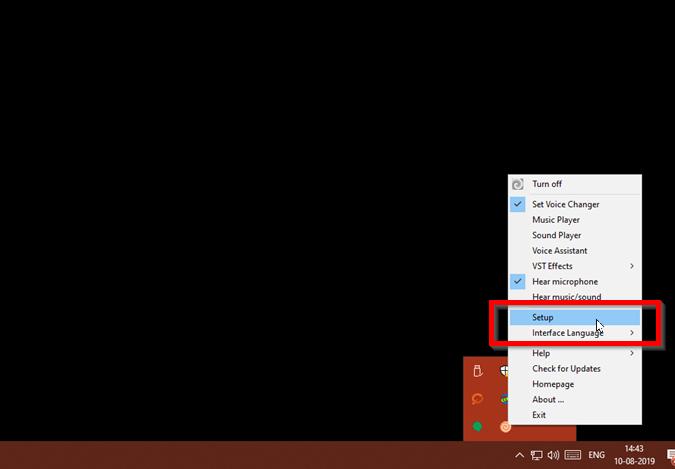 Step 3. This is where you may have to sidestep for a short period of time. The vast majority of people don't have their microphone set up as the default device. You will need to alter this as the Clownfish voice changer will not operate if you do not have the microphone set as the default device.
Step 4. Now, right-click on the Clownfish icon in the system tray once more and pick "hear microphone." Since Clownfish was set to, the voice changer is using its default setting. If you need to, you can also double-click the System Tray icon to launch the application and change your voice using the "Set voice changer" option.
Step 5. By allowing this, you'll open to a plethora of voice changers you were previously unaware of. Several voice-changing effects are available, and they range from a few to over a dozen. It is also possible to customise the script to make it sound entirely different from the original. It is just that, Clownfish has been successfully installed and set up on your computer.
Part 2: Review | Clownfish Voice Changer For Skype
This program also possesses the ability to conduct message translation, something which may be accomplished with interaction with Skype. The moment you've installed the software, you're ready to use the software.
In addition, you may type in your language and have your writing transformed to any other language. As a result, now let's have a look at the voice changer. There are many instances in the online world when you wish to engage with individuals who know various languages.
Once you have finished installing the software on your computer, you must open it via the 'Trey' button. When you open the app, you will notice a dialogue window asking for permission, here you need to choose the button marked "Allow Access".
The challenge you are encountering every day is due to the language barrier, or if you have phone contact with several business clients where each of them is using a different computer language.
There's a chance that language might become a significant challenge to deal with. Using Clownfish Voice Changer, you will have more flexibility in expressing yourself as you will be free to communicate your ideas in your native language and pick the target language you wish to translate your communications into.
Part 3: Review | Clownfish Voice Changer For TeamSpeak
Whether you want a real-time voice change for TeamSpeak or just the most faithful real-time voice change on the market, Clownfish Voice Changer is your guy.
This gives you an abundance of alternatives for turning your voice into something else. Changing your voice changes your gender, the robot, the female, the male, the helium, and the baby.
You only have to perform a simple Google search to locate a Clownfish Voice Changer for TeamSpeak. After that, pick the Windows operating system version you have on your computer.
And then go to the Clownfish website to download the app. Now you are ready to employ every capability of Clownfish Voice Changer, such as changing voices or selecting which sounds you would want to use.
Part 4: Review | Clownfish Voice Changer For Mac
It is safe to say that if you are using an iOS device, you do not have to concern yourself with the Mac-compatible platform here, since the program supports it.
The mac version of the one program is getting a lot of popularity these days since it handles translation of incoming and outgoing messages much more quickly and easily.
The Clownfish Voice Changer Mac edition lets you perform all of these tasks: convert text to speech, send greetings to all your pals at once, and send alarm messages.
The robots' conversational capabilities, as well as their physical prowess, are greatly enhanced by Artificial Intelligence Roboto, artificial intelligence that gives them a human-like voice and tone of voice. It's useful in a lot of different ways, and it supports a lot of different languages that are often used across the world.
Part 5: Review | Clownfish Voice Changer For Discord
You have complete flexibility here since you can converse with everyone in the world, even if they only speak one language.
If you spend more time on Discord, you may try Clownfish Voice Changer, which is an application that allows you to be able to have fun and mess about with many voices on Discord.
Once you have finished customizing your sounds, you can begin having fun with your pals as you use them to swap sounds with each other.
Part 6: [Trouble Shooting] Fix Clownfish Voice Changer Not Working
If for any reason the Clownfish Voice Changer does not work on your PC, you should follow these instructions. Even if your computer can handle everything that the program has to offer, there are a number of factors stopping it from doing so.
Installation error
Check the version of the software and make sure you have the proper version of the windows version to go with it. In order to change the voices in Clownfish Voice Changer, you'll need to download the 64-bit version of Clownfish Voice Changer.
let the program execute the software through the anti-virus software In general, the one who does not pay attention to them might cause them to make a great deal of disturbance.
Voice is not changing
Go to the settings and uncheck the 'Disable all enhancements, click on the 'Goto Audio settings > Recording devices > Microphone (R- Click) > Properties > Enhancement tab > Uncheck 'Disable all enhancements.
Click on the Enhancements tab, then check the box labeled "Enable Audio Enhancements."
Custome sound not adding
To do that, you'll need to start the application with administrator rights. You may manually record and/or add custom sounds to your sounds.
Clownfish Voice Changer Not Working
To fix the problem, you will need to reinstall the sound card driver. Either unplug the disc and reinstall it after the system has restarted, or remove the drive and reinstall it once it has been completely unplugged.
For these reasons, or as a result of these factors, please update your sound driver. A corrupt sound driver might create problems like this on your computer. It is always necessary to instal the latest driver, no matter what the current state of the issue is. This will definitely take care of the issue.
Part 7: Recommended Clownfish Alternative | iMyFone MagicMic
MagicMic is a dedicated voice changer and editor tool by iMyFone, giving you more than 24 different voices, including the ones related to the scariest festival on the planet.
Besides helping you change the voice and add sound effects to the video, MagicMic's real-time voice changing system lets you change your voice while playing games like PUBG or Fortnite.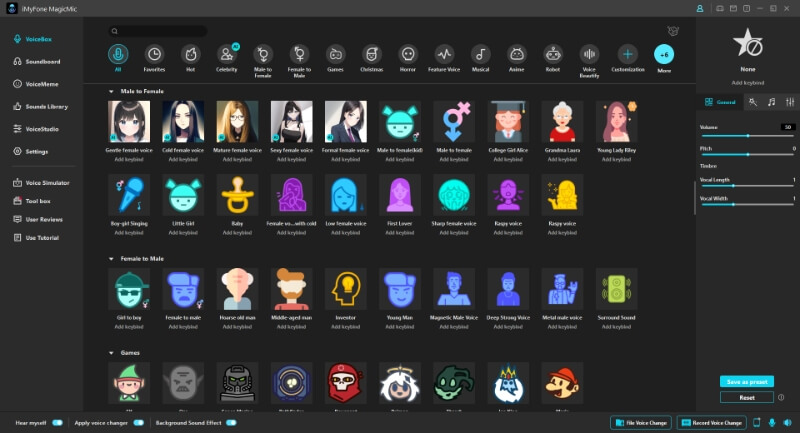 Key Features of MagicMic
Change your voice in real-time, you can also set the keybind and switch your voice with 1 click.

Can be used on Discord, Skype, Zoom,PUBG, LOL, CF, WOW, Second Life, Fortnite, CSGO, Overwatch,Twitch, Xsplit, Streamlabs and many other platforms.

A huge collection of voice-changing effects, such as: Woman to Man, Monster, Minions, Devil, Chipmunks,Robot, Alien, etc.

Hundreds of sound effects imitating people, animals, the environment, and so on.

Affordable price: This application is available for free! Pro version: $4.95/1 Month;$19.9/1 Year; $39.95/Life Time
Pros:

MagicMic offers you extensive support for troubleshooting the software.

It has support for a wide range of third-party applications giving you complete control over your voice and sound effects.
Cons:

At present, MagicMic is only available on Windows operating system.
Final Verdict
Clownfish Voice Changer is the program you should download if you want to make your voice sound better and funnier on the internet.
It is common for many people to utilize third-party programs on the web to provide the impression of being strange. But that means you have the upper hand, since you now have plenty of different possibilities this voice changer software provides
Choosing the Clownfish Voice Changer is the right choice if you are seeking the greatest voice-changing software. An added benefit of the voice packs is that the software is quite valuable.
However, if you have any problem using it, you can always switch to another best voice-changing tool such as iMyFone MagicMic. It provides you all the necessary features required for voice changing.